Technology
7 Mind-blowing AI tools besides ChatGPT that make content creation a breeze
AI power
Featured image: ThisIsEngineering / Pexels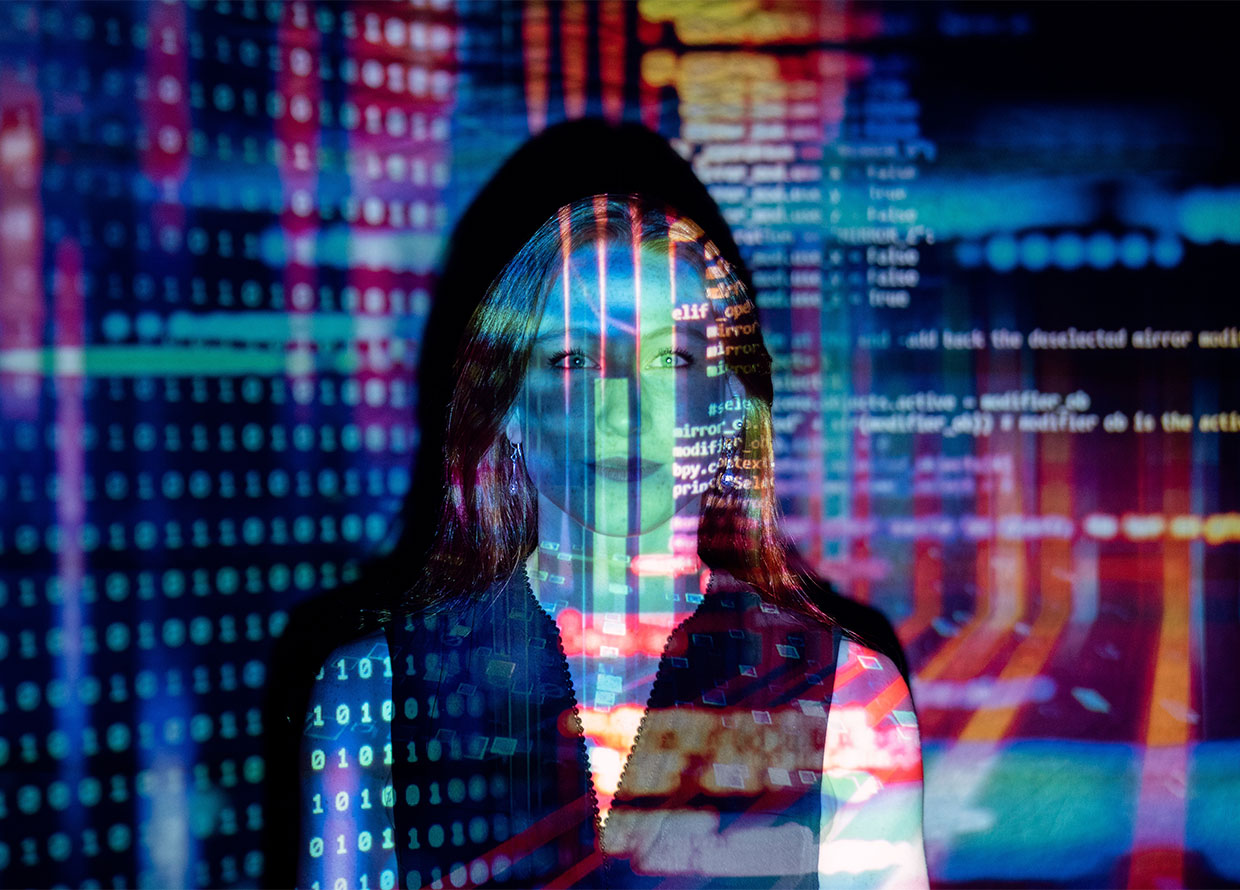 There is no doubt that artificial intelligence (AI) is completely changing the game for us. It really doesn't matter whether you're an individual trying to streamline your daily workflow, a small business seeking a more efficient system, or a corporate business needing a little bit of help with marketing ideas—AI tools are becoming accessible for everyone.
We recently delved into the inner workings of ChatGPT and how its popularity is warranted; but beyond ChatGPT, there are many other mind-blowing AI tools that are also worth mentioning. In this article, we're zeroing in on content creation and seven AI-powered tools that can supercharge your productivity.
Copy.ai
Comprising over 90 tools and templates to help you with both short- and long-form content, Copy.ai is very much well-rounded and is able to generate copy across all sorts of formats. Amongst these include landing pages, pay-per-click (PPC) ad copy, social media posts, cold emails, and more.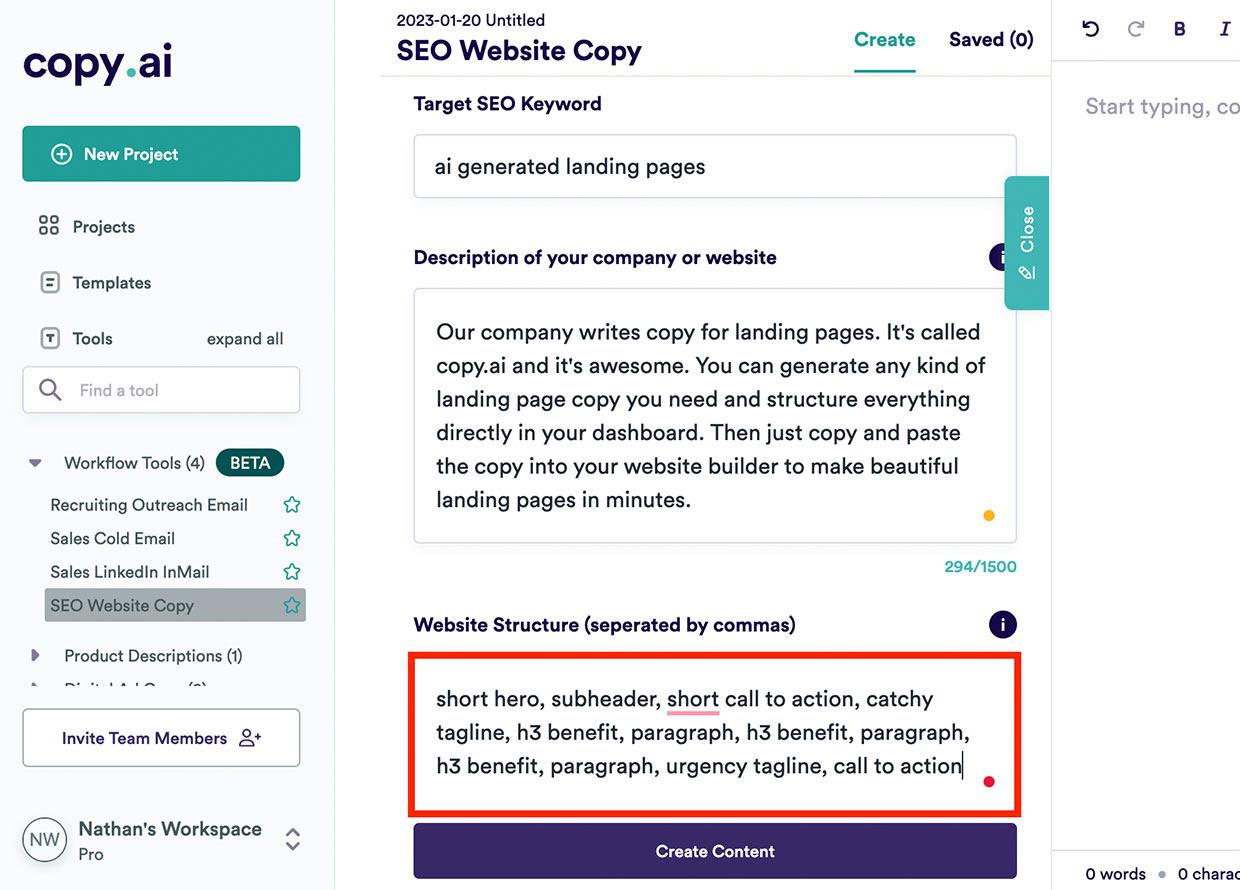 One particular feature that makes Copy.ai stand out is its Blogging Wizard, which enables users to formulate blog post outlines with headings and subheadings. Additionally, you'll be able to refine those results so as to match them more closely with your vision for the post, and then have the entire article generated in seconds once you're happy with the outline.
For more information or to try the platform, visit Copy.ai.
Jasper.ai
Formerly known as Jarvis, Jasper.ai claims that it has "consulted with the world's best SEO and Direct Response Marketing experts" to teach it "how to write blog articles, social media posts, website copy, and more". Like Copy.ai, it can be used to create both short- and long-form content.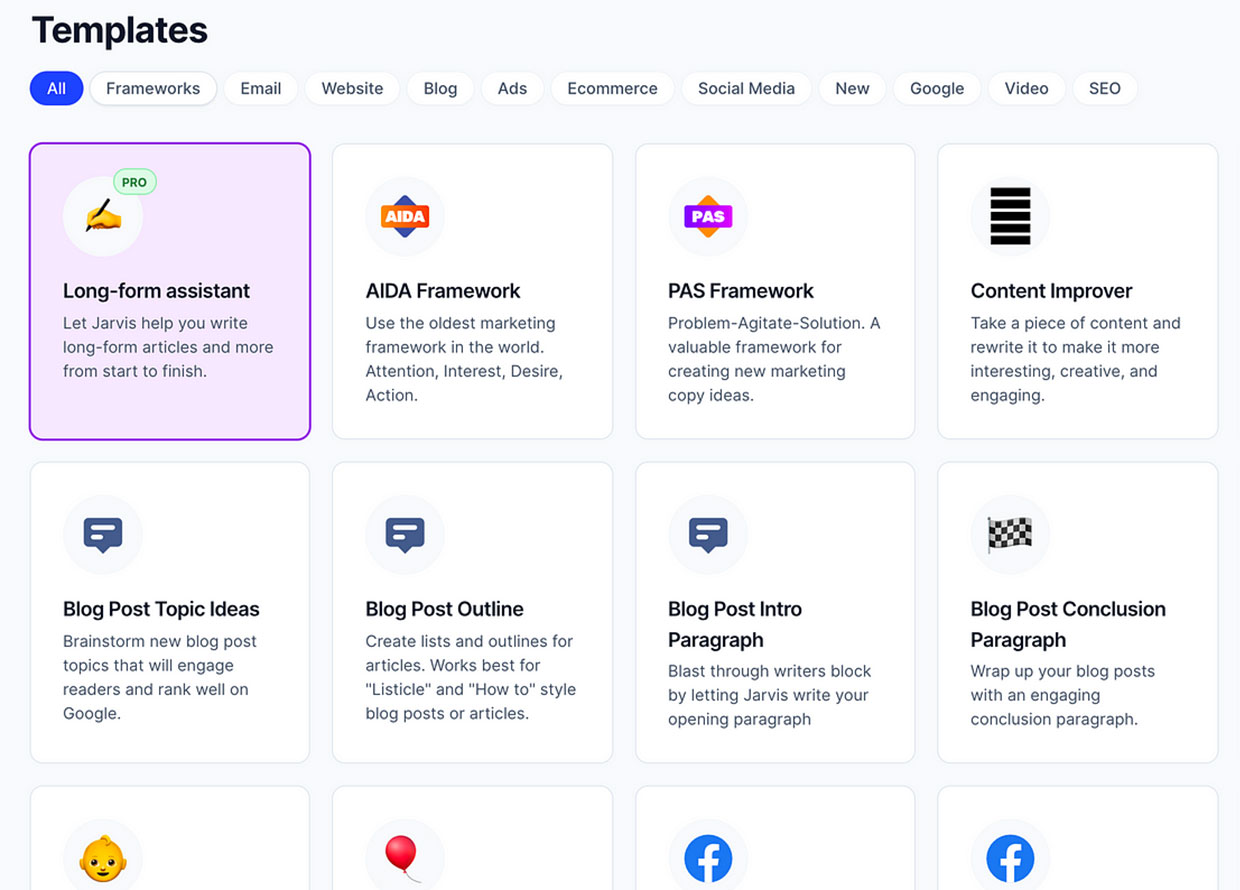 This AI content generator offers over 50 templates and "recipes" that combine templates for bigger documents such as ebooks or video scripts. Another one of its biggest unique selling points is that Jasper.ai enables third-party integrations with other tools, such as SurferSEO, so you can definitely customise it to fit your needs.
For more information or to try the platform, visit Jasper.ai.
WriteSonic
Dubbed "ChatGPT with superpowers", Writesonic claims that it's capable of addressing the limitations of ChatGPT. How? By enabling users to generate factual content, create AI visuals on command, and even add a Google Chrome extension, so you can obtain content suggestions from anywhere on the internet.
The main difference between ChatGPT and Writesonic is that the former is trained by data sets up to the year 2021, while the latter is capable of generating content in real-time as it is powered by Google Search. That means you won't be left with outdated content. Writesonic also understands voice commands, which can be helpful in streamlining workflows.
For more information or to try the platform, visit Writesonic.
Pictory
If you lack video editing or design experience yet still want to create high-quality videos, Pictory is here to save the day. Here's how it works: you feed the AI video generator a script or an article that will serve as the foundation for your video content. Yes, this means that it can turn any blog post into a compelling video!
That's not all. Pictory also enables users to edit these videos using text commands and has been developed to make social media content creation more seamless, so you can also create shareable video highlight reels for Instagram. What's more? Users are able to automatically caption these videos and even summarise longer videos.
For more information or to try the platform, visit Pictory.
Synthesia
Instead of investing in time and resources to create high-quality videos from scratch, Synthesia is known for generating AI-character videos by turning text into speech. There are over 100 diverse AI avatars to pick from, and these videos can be created in 120 languages, which makes them highly accessible.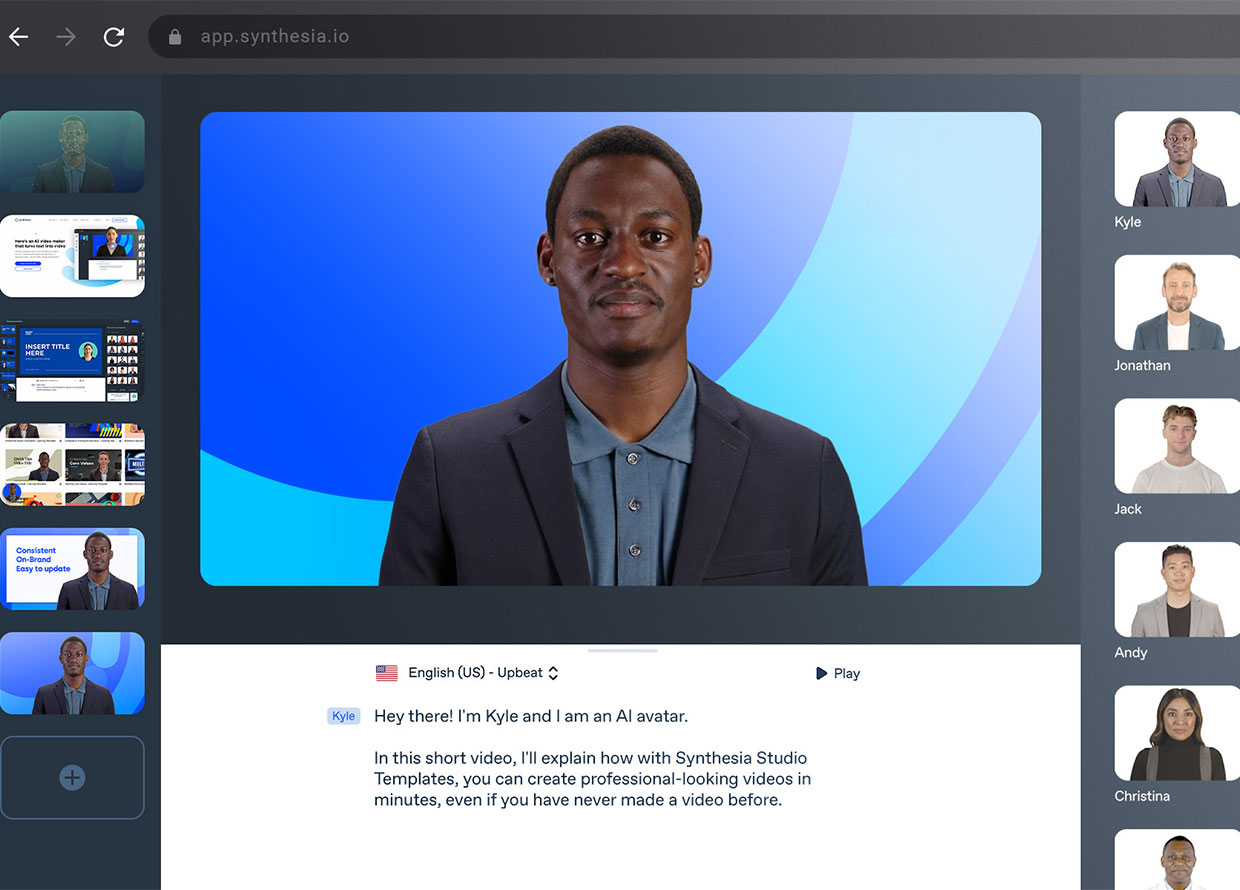 If you're a content creator who prefers to remain faceless, Synthesia is right up your alley. It's also possible to create your own avatar, add your own brand identity assets, and have custom-made templates. For the perfect voiceover, users are also able to make edits through a few easy clicks.
For more information or to try the platform, visit Synthesia.
Luminar Neo
When it comes to AI photo editing, Luminar Neo seems to be one of the most popular and advanced platforms out there. While you can definitely use it as a standalone software, the developers of the platform also allow users to use it as a plugin to other photo editing softwares, such as Adobe Photoshop and Lightroom, or Apple Photos.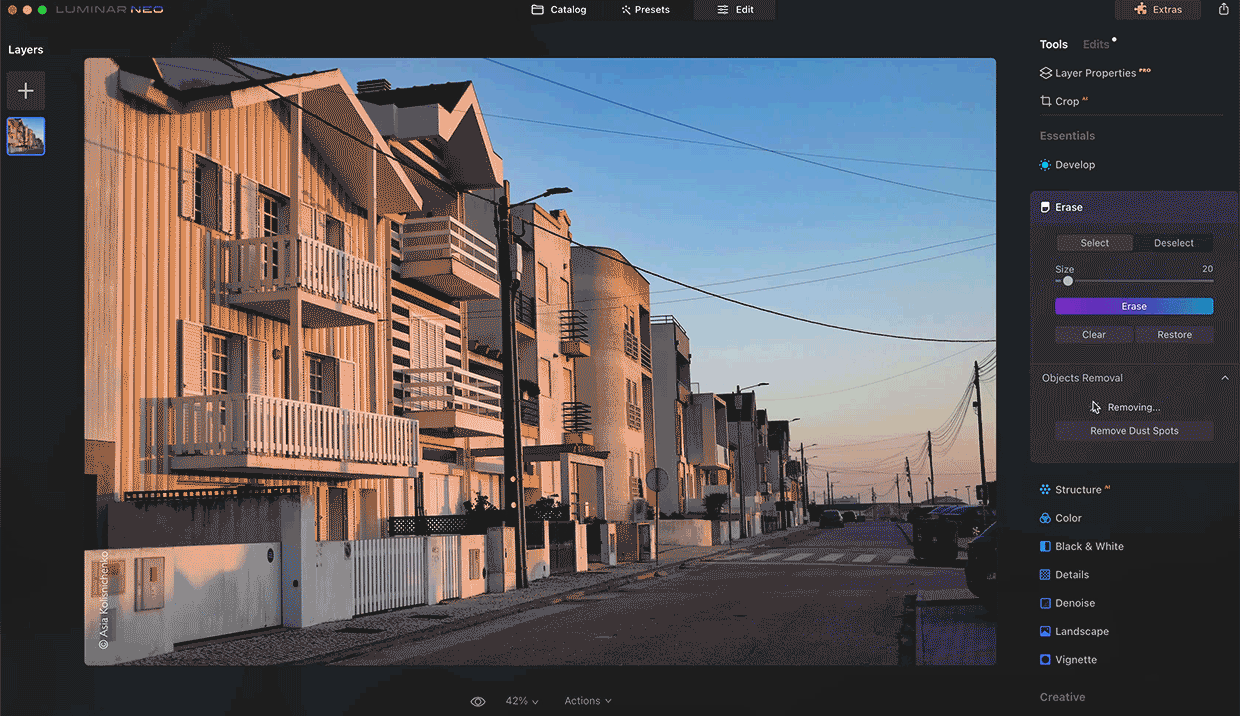 Some of its top features include Mask AI (makes selective adjustments to a part of a photo, like the sky or water); AI Sky (a sky replacer that also creates corresponding reflections across other parts of the image as per the new sky); Face and Body AI (which allows you to make life-like edits in a few clicks; and Remove Powerline AI (cleverly omits powerlines from your photos).
For more information or to try the platform, visit Luminar NEO.
Topaz Gigapixel AI
Struggling with poor-quality photos that you're trying to somehow salvage? Not all hope is lost with Topaz Gigapixel AI. This AI photo editing platform leverages machine learning to improve photo quality by enhancing details and resolution by up to 600 per cent. Just imagine all the possibilities that it comes with!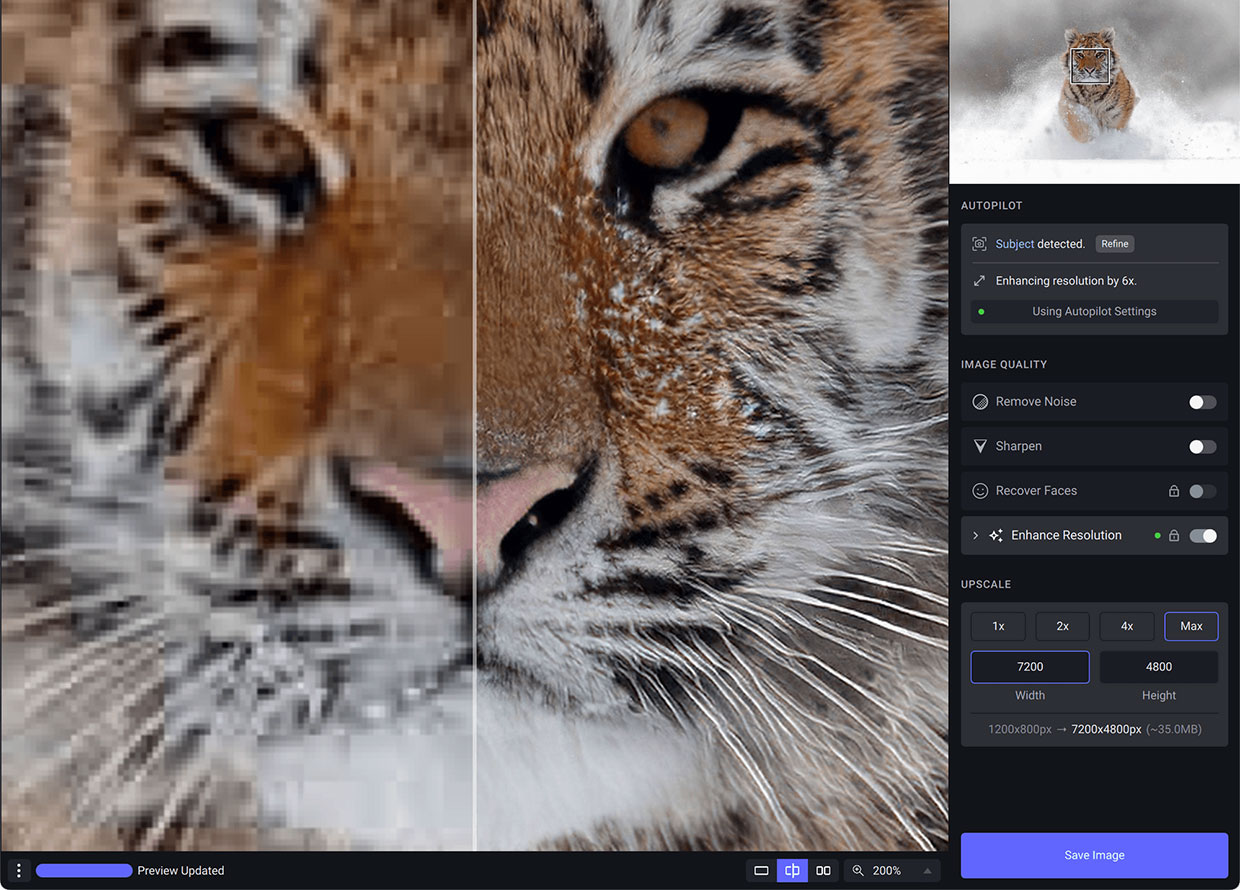 This platform is particularly useful when you can't exactly get close enough for the exact photo you want, or when an area within a photo is too small to be enlarged to have the amount of details and clarity you're looking for. BRB while we go dig up those old photos we thought were beyond repair…
For more information or to try the platform, visit Topaz Gigapixel AI.
Find more stories on technology here.
| | |
| --- | --- |
| SHARE THE STORY | |
| Explore More | |