As the years pass and flagship phones keep getting better, it comes to a point where you wonder: how much can it get better from here? That seemed to be the case with the Samsung Galaxy S21 series. The cameras were great, the battery life was respectable, and it was an all-round pleaser.
Enter the Samsung Galaxy S22 series, specifically the middle child of the latest Samsung flagship: the Galaxy S22+. Unlike most anecdotes you've probably heard about the middle child syndrome, this is one prime example of how you can stand in your own spotlight despite being flanked by cool siblings.
How so? Read on for my full review after two weeks of using the Samsung Galaxy S22+.
DESIGN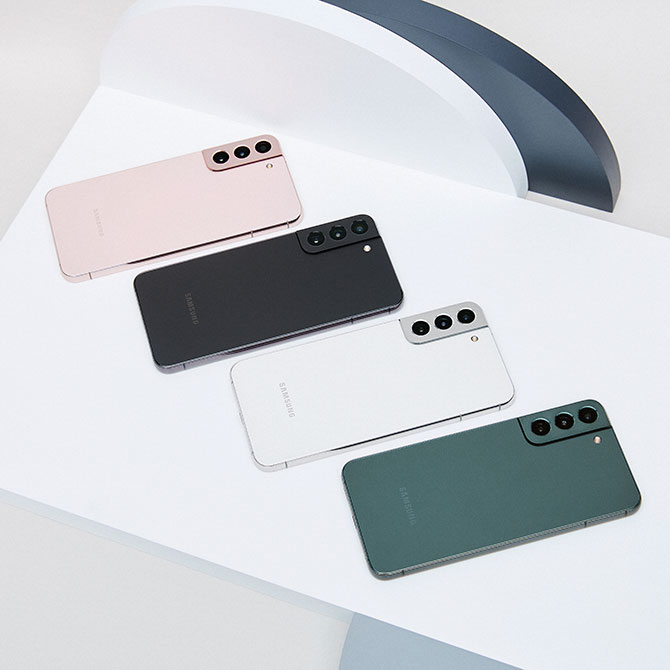 I'm not exaggerating when I say I was almost instantly won over when I got my hands on the Samsung Galaxy S22+. For someone who appreciates tactiles (one of the reasons why I bought a mechanical keyboard), the smooth frosted rear is a dream to touch and helps avoid leaving fingerprints too. Coupled with the shift from a curved to flat design as well as the use of Corning Gorilla Glass Victus+ and Armour Aluminium for the backplates, it feels sturdy, solid and premium—hitting the spot for my hands-on first impression.
Samsung kept the contour-cut camera design from its predecessor, but swapped the two-tone colour scheme for an analogous look. Personally, I prefer this newer version, especially on the Pink Gold model I got to test out. The Green is a handsome pick too, alongside the standard Phantom Black and Phantom White options. Just one thing to note: the protruding cameras mean the phone won't lay flat on a surface if you're not using a phone case (like me).
DISPLAY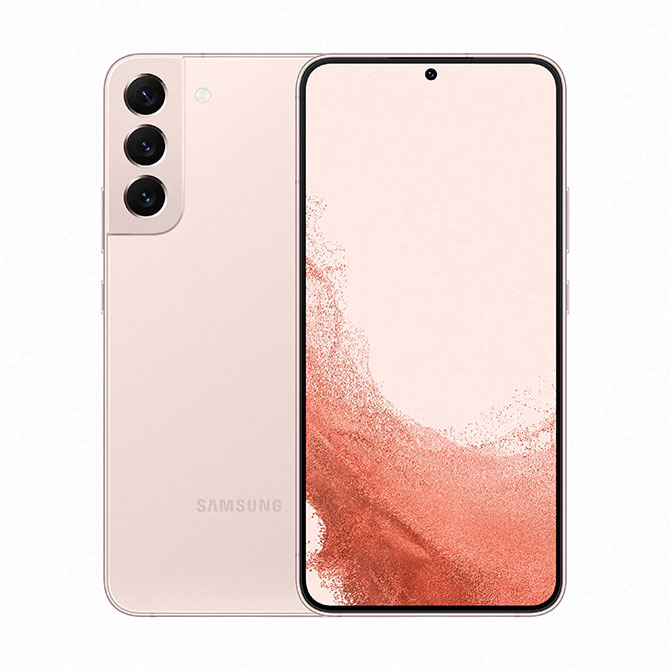 At 6.6 inches, the display is slightly large for my palm. I can't easily reach the corners single-handedly (or place it in Flex Mode like the Galaxy Z Flip 3), but this doesn't bother me too much. On the contrary, it's a decent size to make full use of the Dynamic AMOLED 2x FHD+ display for my mobile gaming and video streaming needs. The details are clear and the colours really pop without looking too artificial.
The SS22+ features a 48Hz to 120Hz variable refresh rate, depending on the content displayed, such as a static screen (lower refresh rate) versus scrolling through Instagram Reels (higher refresh rate). This helps to optimise battery performance, which I'll get into later. Plus, get this: the phone features 1,750 nits of maximum brightness—that's an impressive feat. Needless to say, I had no issues with visibility in both dark environments and under bright sunlight, the latter being partially thanks to the new Vision Booster technology.
Under the display is an ultrasonic fingerprint reader which Samsung says is larger than previous Galaxy phones. No complaints here; it does the job of unlocking the phone efficiently and satisfactorily. There's also support for facial recognition using the front camera, which isn't the most secure but still a nice alternative to have for quick access to the phone.
CAMERA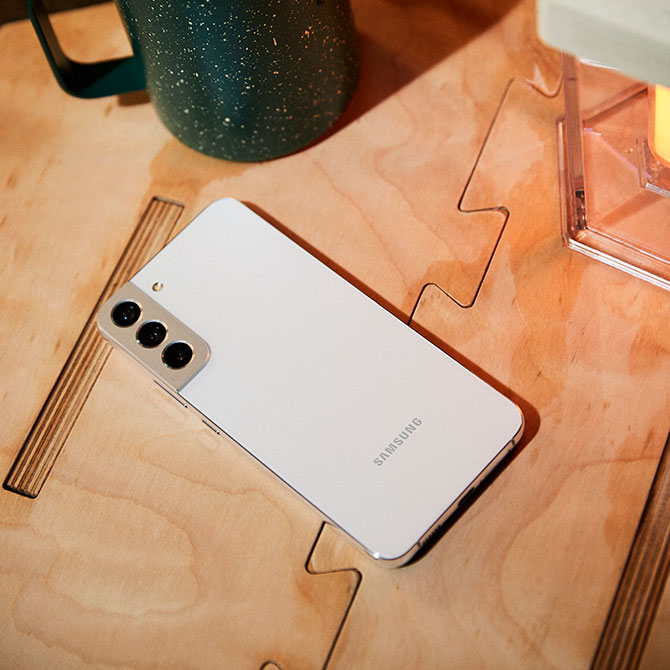 Now for the real deal, that is, what 50 per cent (give or take) of smartphone launch events are dedicated to—the cameras. The Galaxy S22+ is equipped with a triple-rear camera setup including a 12MP Ultra-Wide Camera with 120-degree field of view and f/2.2 aperture, 50MP Wide Camera with 85-degree field of view, and 10MP Telephoto Camera with 3x Optical Zoom, plus a 10MP Selfie Camera punching a hole on the display.
The key upgrade from its predecessor is a 23 percent larger main camera sensor, which increases light sensitivity for improved brightness, contrast, and detail even in low-light conditions. Samsung has even given it a fancy name: #Nightography. But are these upgrades noticeable in practice? From my experience, yes. It's not perfect, to be honest, but it's mighty impressive for a flagship of its range.
Check out my photo samples taken in different lighting and capture modes (with comments in the captions) below:
Portrait Mode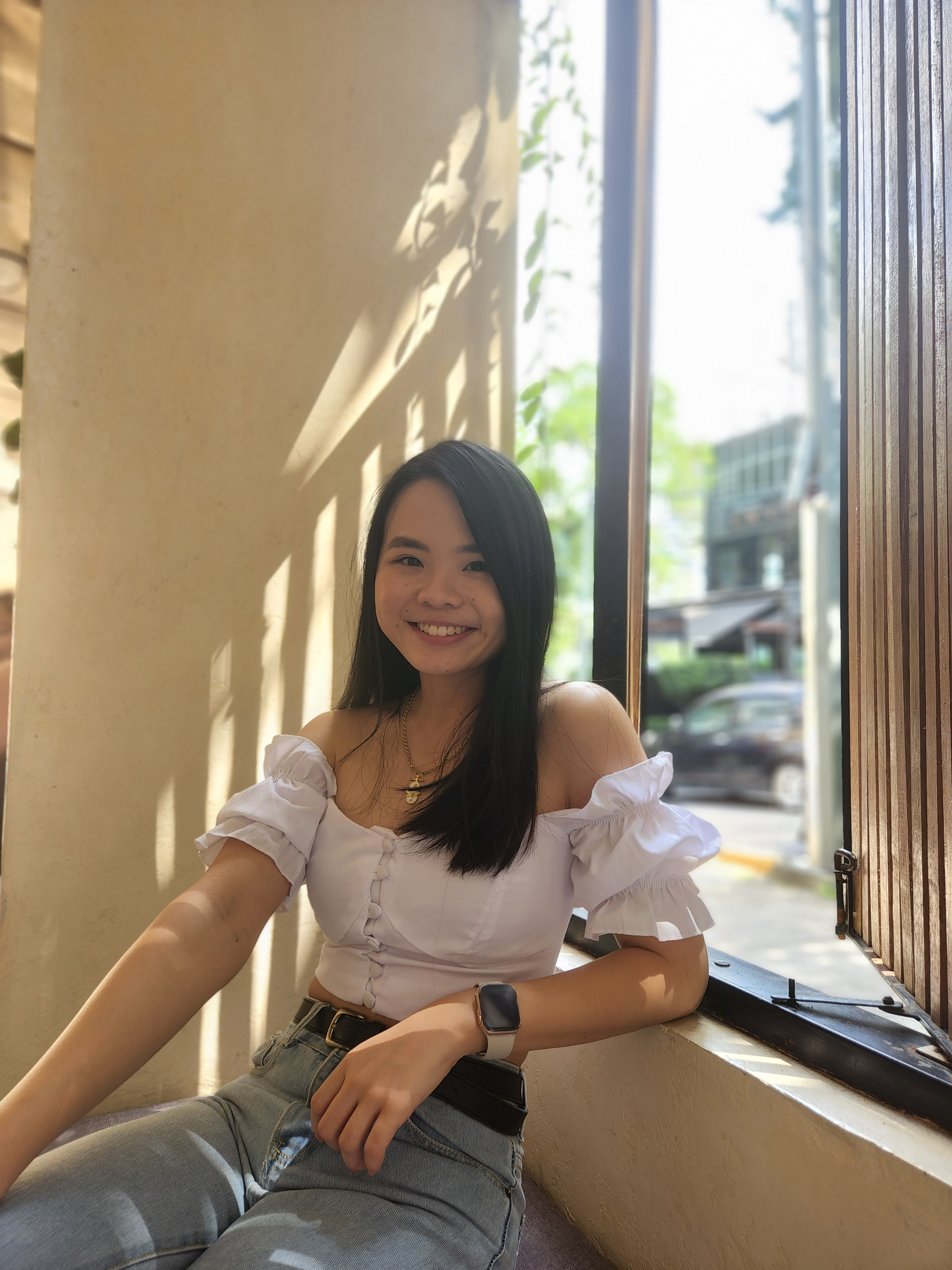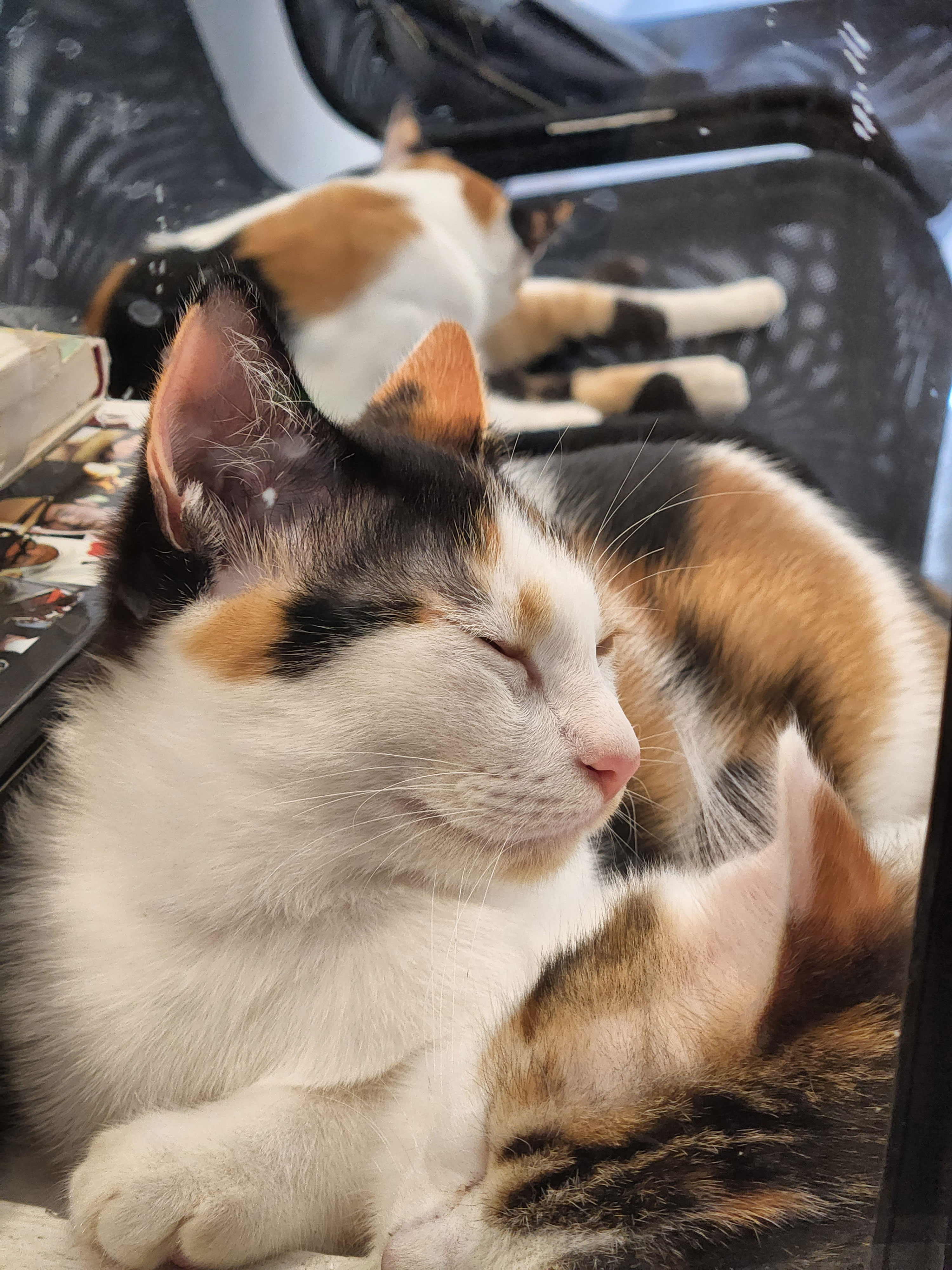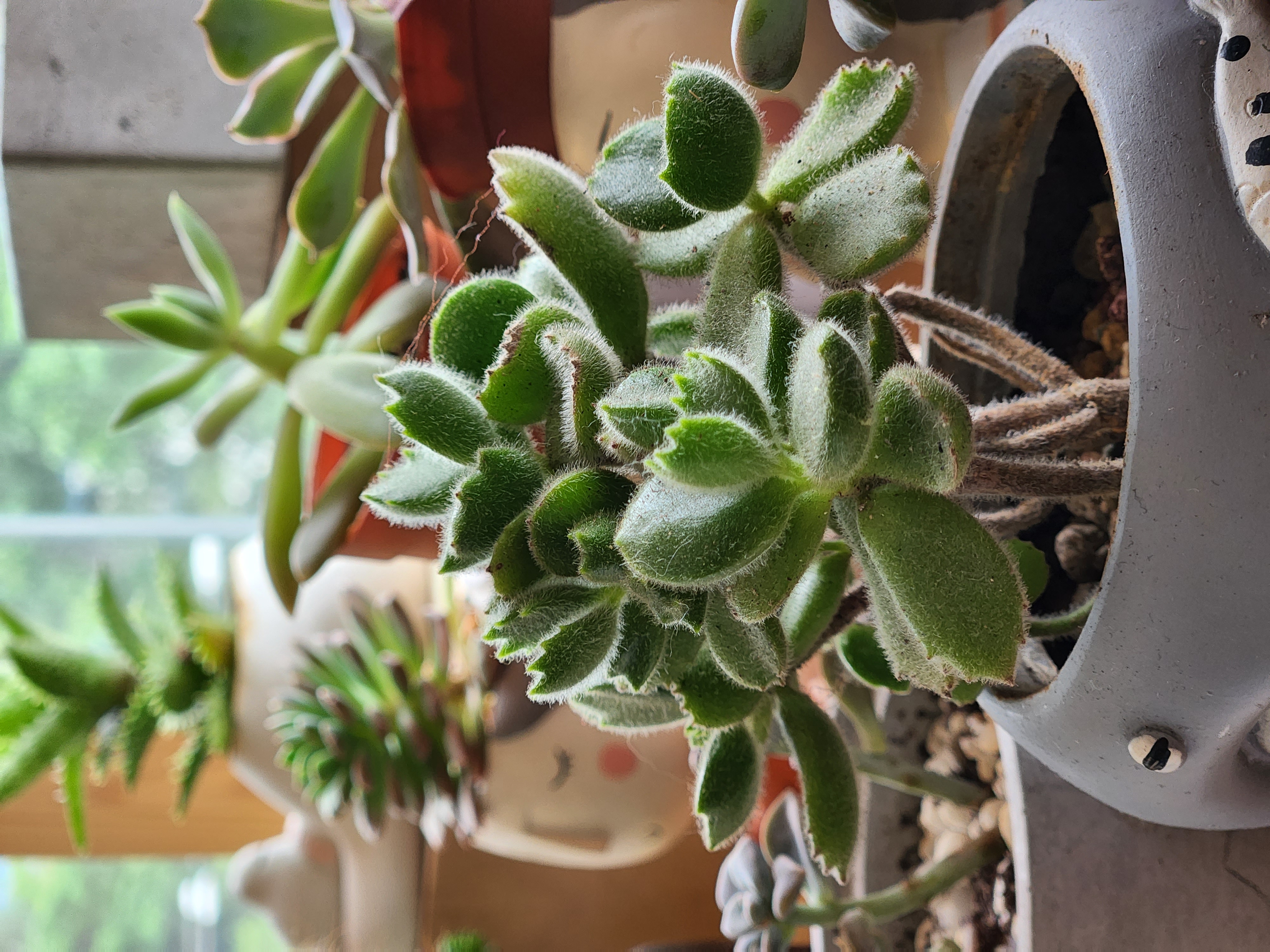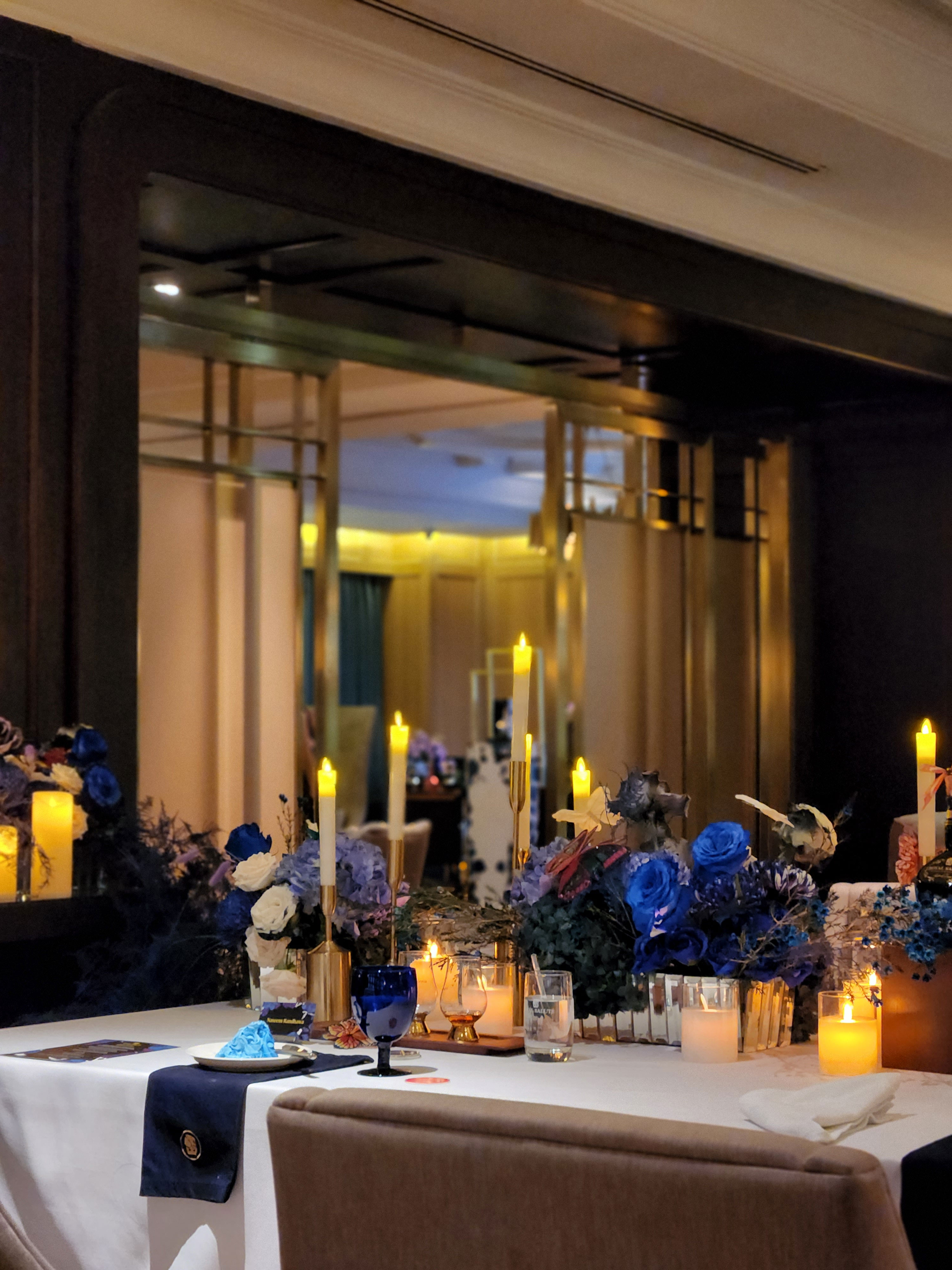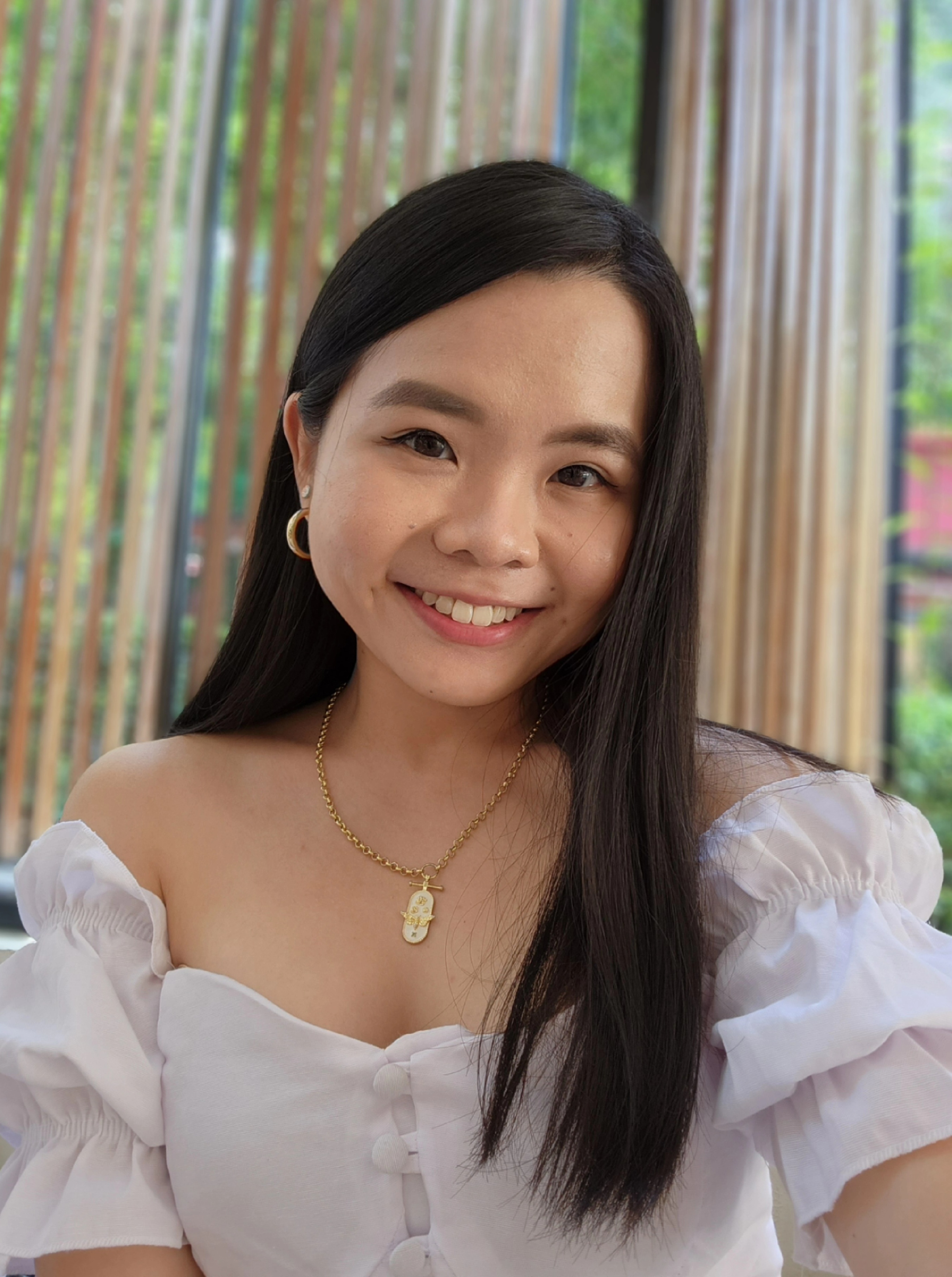 Zoom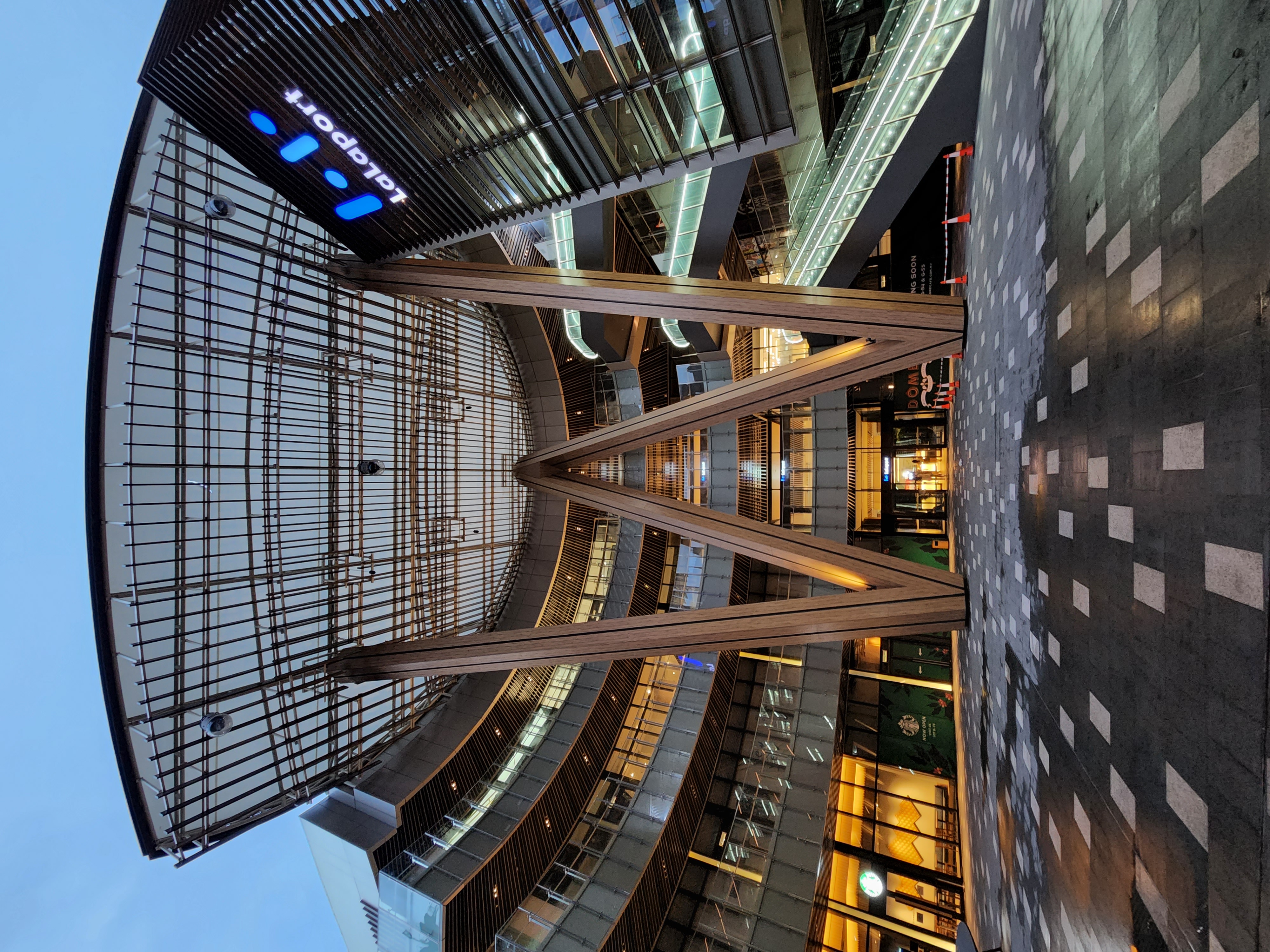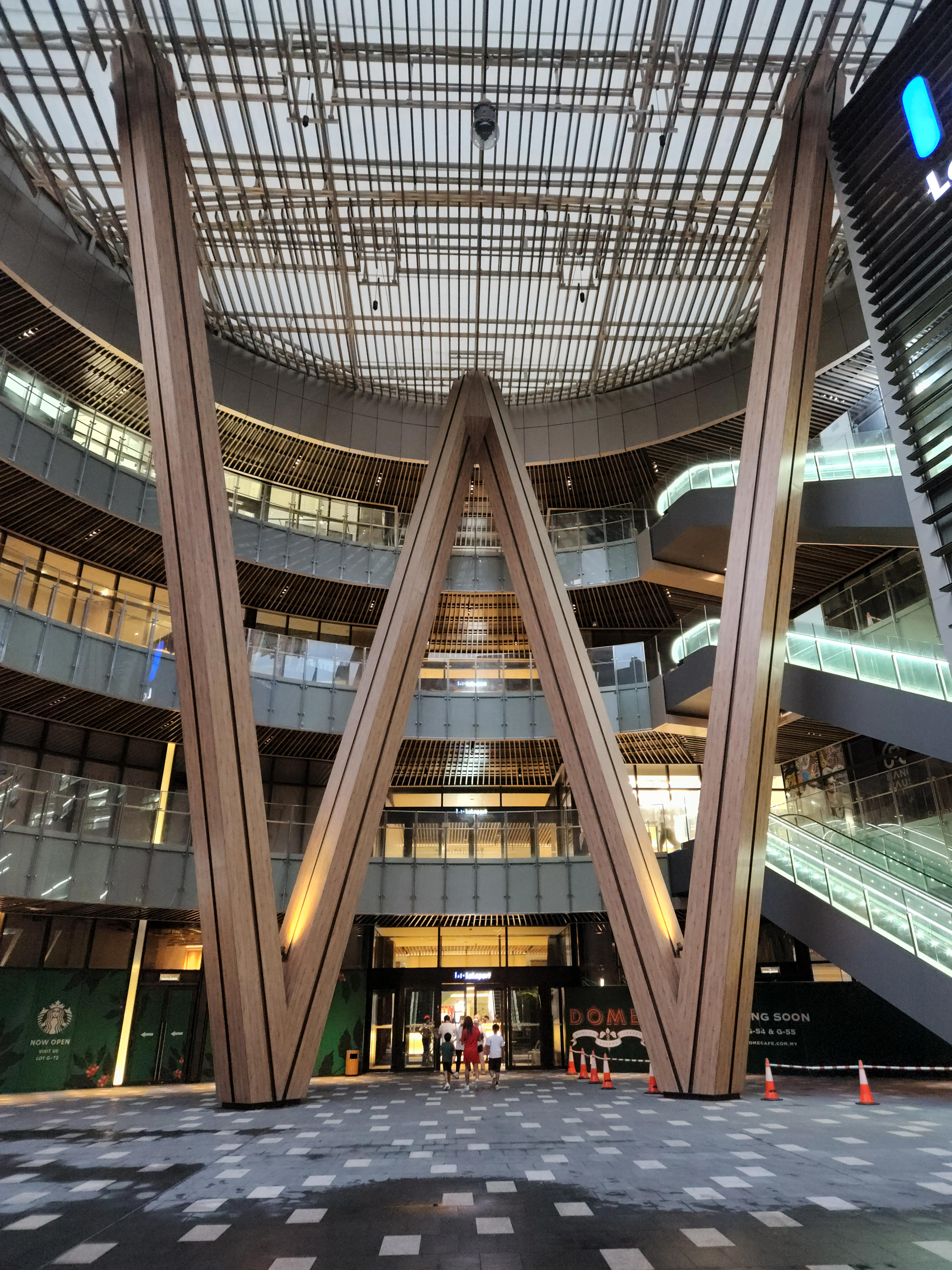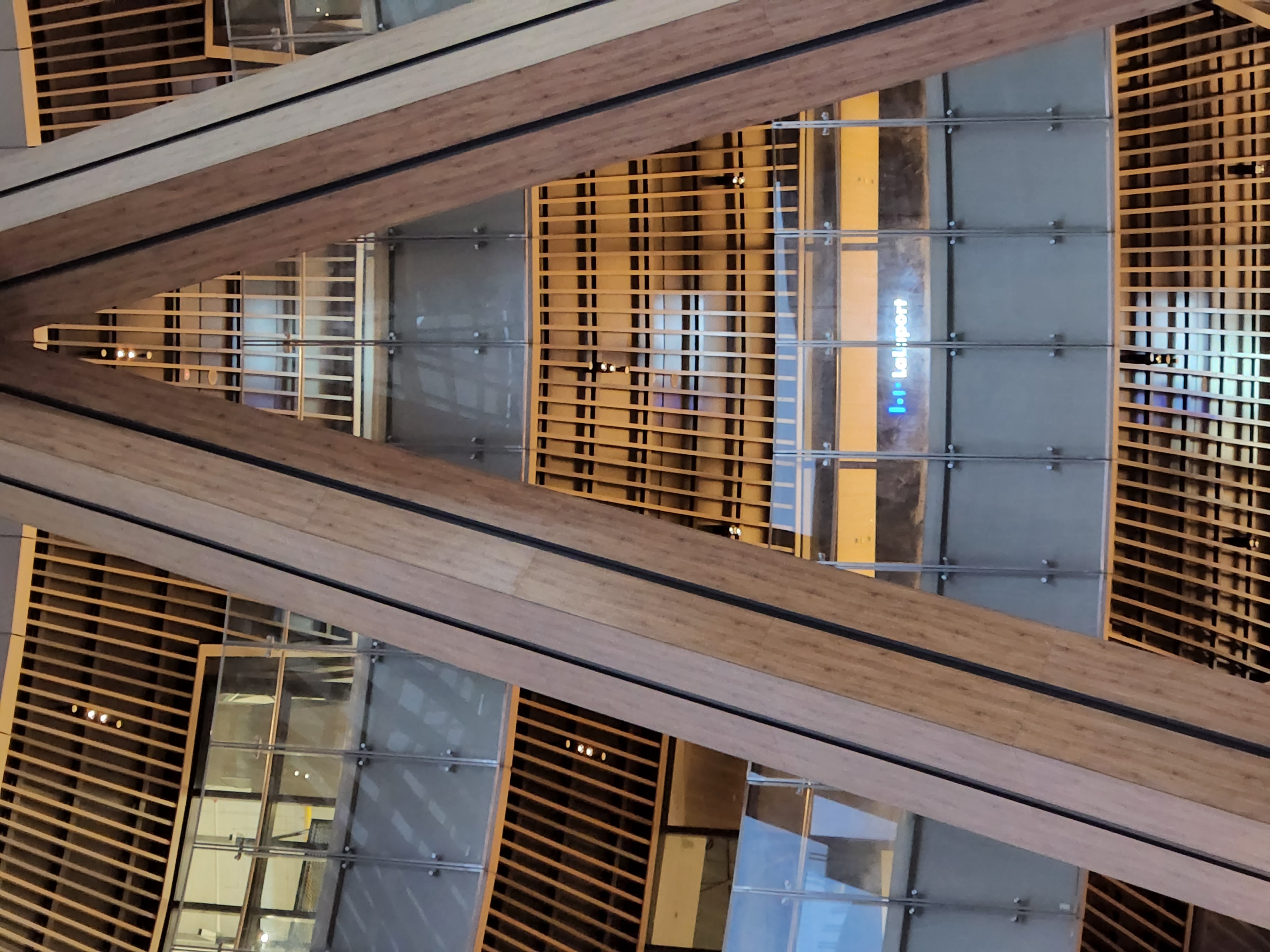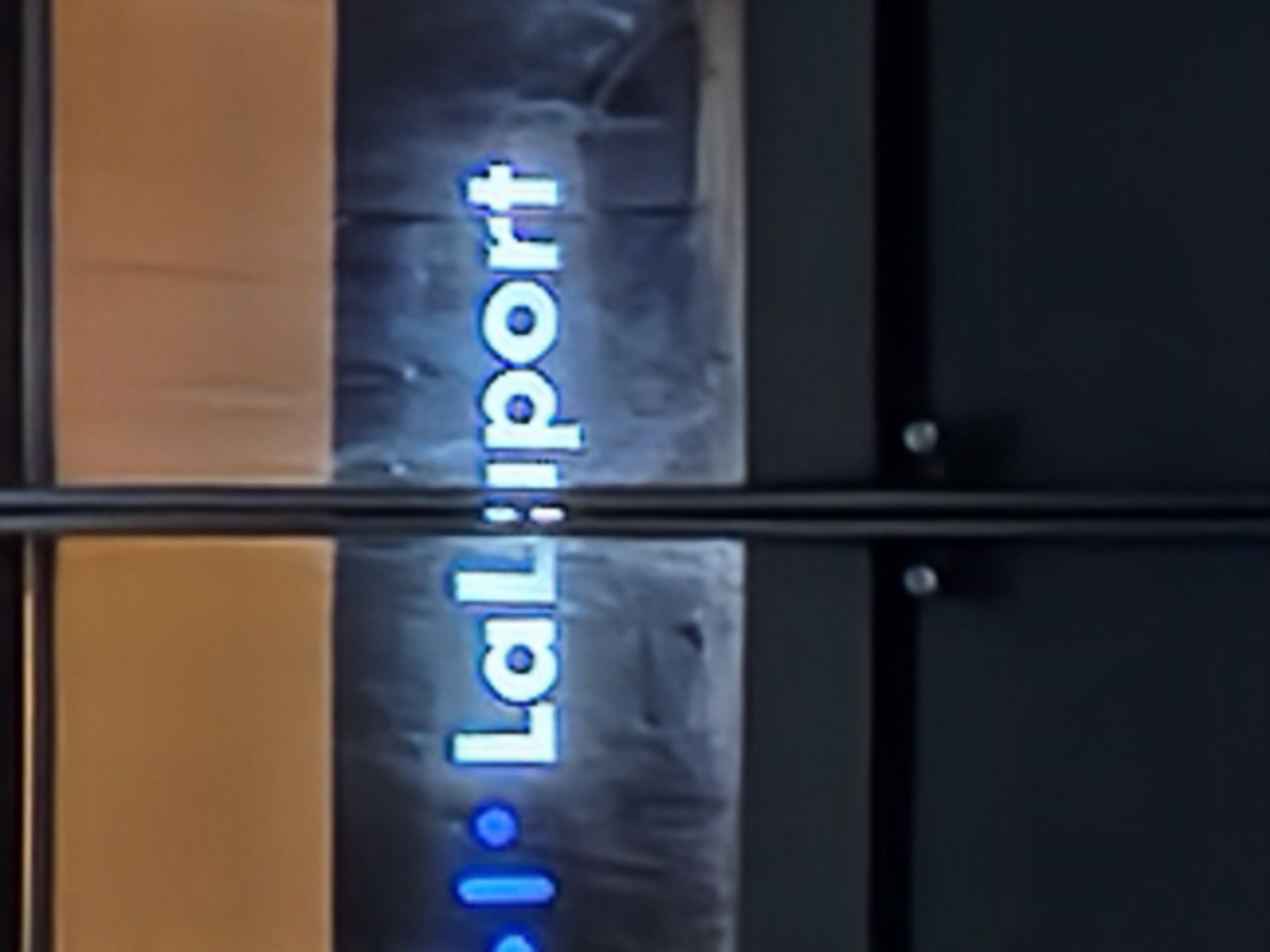 As for video, here's an Instagram Reel shot entirely on the phone in low-light conditions, varying between 1x and 3x zoom in Portrait mode (note: Instagram automatically compresses the video size, so the actual footage is a tad bit clearer).
Overall, I think Samsung has definitely stepped up its camera game. One minor peeve: there is a short lag between pressing the camera button and the actual picture being taken. If you can excuse that, the S22+ takes excellent photos and videos in both normal and Portrait Mode, albeit with room for improvement in low-light settings. My brief hands-on time didn't allow me to explore the Expert RAW feature, which may be an added plus (see what I did there) for photography geeks.
PERFORMANCE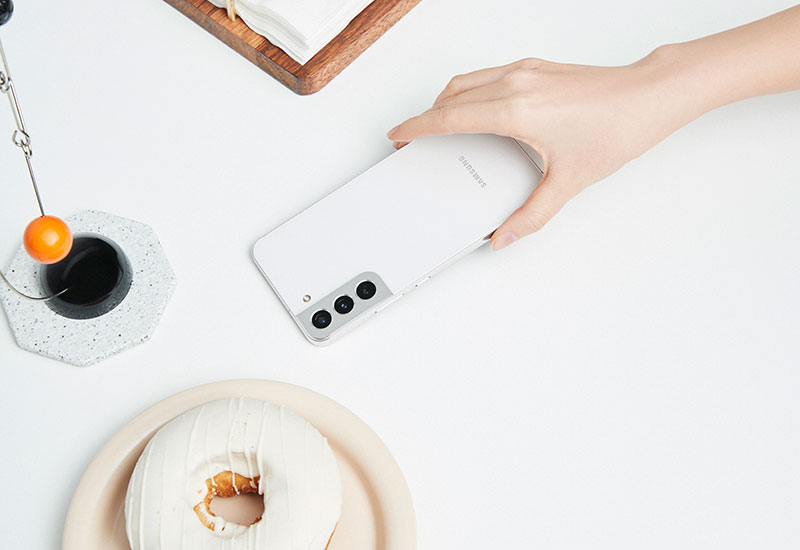 As for battery life, the Galaxy S22+ comes with a 4,500mAh battery. It's smaller than the 4,800mAh battery packed into the S21+, but Samsung says performance is uncompromised thanks to the new 4nm Snapdragon® 8 Gen 1 processor under the hood. It's paired with 8GB of RAM and either 128GB or 256GB of storage. Unfortunately, there's no option for expandable storage, so you'll have to find alternative ways to store your precious media files if you're a digital hoarder like me.
Based on my time with the phone, I didn't experience any lags while playing graphic-heavy games like Mobile Legends: Bang Bang, video streaming Inventing Anna on Netflix, or scrolling through social media. The phone does get warm after long camera usage (I didn't notice this with gaming), although I was pleasantly surprised that it didn't take up too much battery juice. In fact, it lasts me comfortably through a full day of medium to heavy use.
FINAL VERDICT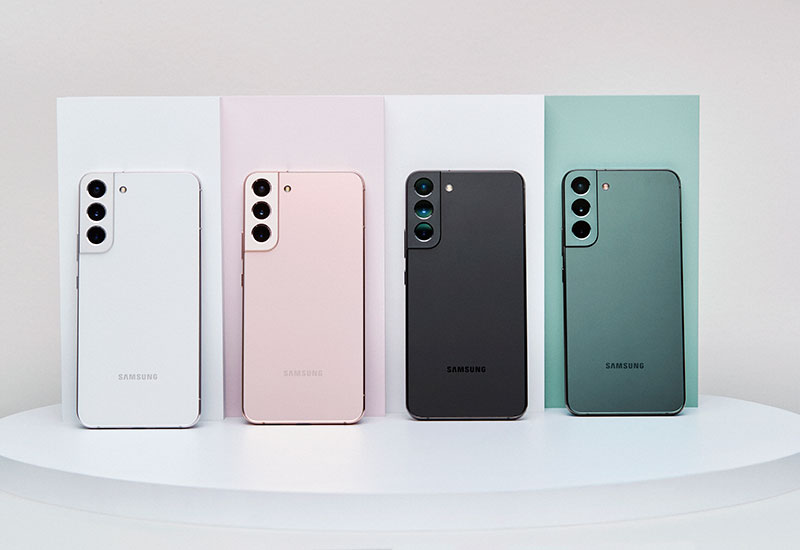 The Samsung Galaxy S22+ is a phone I'd easily recommend if you're shopping around that price range. There are no major faults with it as far as I can tell. It has only taken what was already a good phone (the S21+) and built upon its legacy with improved display, better camera features, and efficient performance.
In comparison to its siblings, it packs a brighter display and bigger battery than the S22, without lacking much against the S22 Ultra (unless you're a fan of the S Pen). Like I said, this middle child is one of the cool kids—if not the leader of the pack.
The Samsung Galaxy S22+ is now available for pre-order, priced at RM4,099 (8GB | 128GB) and RM4,299 (8GB | 256GB), respectively.
For more information or to pre-order the phone, visit Samsung Malaysia's website.
| | |
| --- | --- |
| SHARE THE STORY | |
| Explore More | |