Film, TV + Theatre
BURO TV Guide February 2022: 'Murderville', 'Love is Blind Season 2', 'Inventing Anna' and more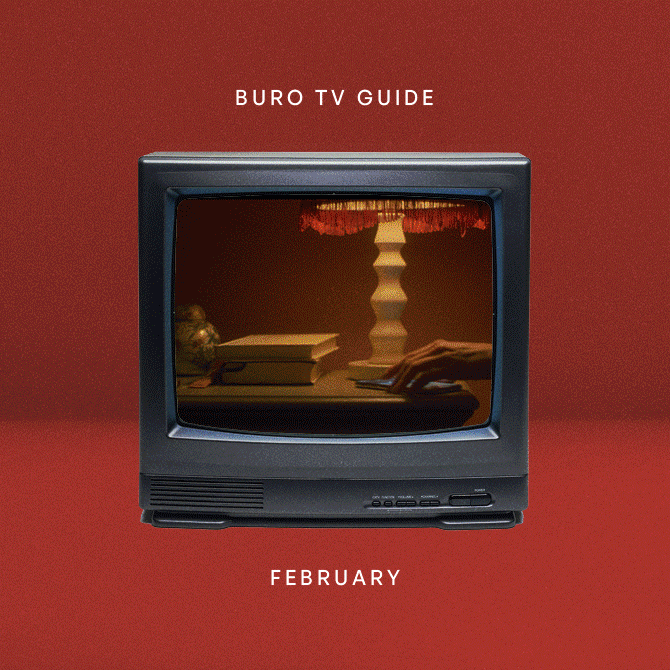 February may be the shortest month of the year but frankly speaking, that doesn't mean you should be watching fewer shows. From love frauds to murder mysteries, superhero kiddos and unconventional blind dates—this month's watchlist will be sure to keep you entertained from Chinese New Year to Valentine's Day (and beyond).
1) Raising Dion Season 2
When and where: 1 February 2022 on Netflix
Who's in it: Ja'Siah Young, Alisha Wainwright, Sammi Haney
Watch if: You enjoy sci-fi shows sprinkled with wholesome, touching moments
If you've been a long-time fan of Stranger Things, then Raising Dion may be the next show you want to check out. The long-awaited second season will continue following single mother Nicole (Alisha Wainwright) and her superpowered son, Dion (Ja'Siah Young), as the pair navigate an unpredictable world that aims to seek out and exploit gifted individuals. After encountering enemies and making friends in Season 1, Dion must continue to further hone his powers and overcome obstacles alongside other gifted children, while Nicole figures out how to raise her son safely and responsibly.
2) The Tinder Swindler
When and where: 2 February 2022 on Netflix
Watch if: You're a dating app sceptic, or a dating app aficionado
Whether you're deep in the waters of the virtual dating shark tank or refuse to take a dip in preference for making connections in the real world, this Netflix true-crime documentary will probably either a) heighten your swiping scepticism or b) scare you off dating apps for good. From the producers of The Imposter and Don't F**k with Cats, the show uncovers the case of Shimon Hayut, a conman who posed as a billionaire playboy on the popular dating app Tinder and fleeced countless women out of hundreds of thousands of dollars. The self-proclaimed "Prince of Diamonds" used the swindled life savings to fund his lavish lifestyle, until a group of his victims banded together to take him down. The lesson: be wary of who you meet on the Internet—and even more so of who you swipe right on next.
3) Murderville
When and where: 3 February 2022 on Netflix
Who's in it: Will Arnett, Lilian Bowden, Ken Jeong
Watch if: You love improv, and love watching celebrities break character even more
In this improvisational crime-comedy series, Will Arnett plays the eccentric detective Terry Seattle, who must solve a string of murders accompanied by various celebrity guests. Described by Arnett as "Law and Order without a script", the clueless guests in each episode will dive headfirst into the world of crime-solving without a script or guide to what's going to happen. It's up to the cast to improvise their way through the case and name the killer, all while trying to keep a straight face. Featuring some of Hollywood's most well-known comedy stars, Murderville promises mystery, wittiness and tons of laughs, so if you love unscripted chaos and whodunnit-style programs, this series is perfect for a hilarious binge.
4) Sweet Magnolias Season 2
When and where: 4 February 2022 on Netflix
Who's in it: JoAnna Garcia Swisher, Brooke Elliot, Heather Headley
Watch if: Romance, friendship, and relatable life hardships are your favourite elements in TV shows
If there's a special place in your heart for shows like Gilmore Girls and Chesapeake Shores, then the stories and characters of hit romantic drama Sweet Magnolias are just what you need for this month's watchlist. The show centres around three South Carolina women, Maddie (JoAnna Garcis Swisher), Dana Sue (Brooke Elliot), and Helen (Heather Headley) as they support and guide each other through the trials and tribulations of the adult world. Best friends since high school, these women lean on one another as they negotiate their careers, family, and romance. A feel-good show packed with equally emotional and joyous moments, season two of Sweet Magnolias is as watchable as the first.
5) Disenchantment: Part 4
When and where: 9 February 2022 on Netflix
Who's in it: Voice talents of Abbi Jacobsen, Eric André, Nat Faxon
Watch if: Crude, Simpsons-esque humour is everything you could ask for from your animated shows
We all love a rebellious princess, and Disenchantment does one better by bringing 21st-century dialogue to a mediaeval fantasy world where Princess Tiabeanie, aka Bean, goes on various adventures with best friends Elfo (Nat Faxon) and Luci (Eric André). Part four of the series will pick up from where the last instalment ended, with fans getting to witness Bean and her company of magical friends go on adventures and encounter dangerous perils while fighting off more foes and making new friends along the way. Coming from the creator of the infamous Simpsons, Matt Groening, the series features an eminent art style and edgy, dry-humour jokes—the perfect remedy for the seriousness of everyday life.
6) Love is Blind Season 2
When and where: 11 February 2022 on Netflix
Watch if: You've recently been obsessed (and infuriated) with reality dating shows
In case you're not already familiar with the structure of Love is Blind, the show takes its title very literally. Singles sign onto the show with one mission and one mission only: finding a potential life partner who will love them for who they are inside, and not for their looks. Placed in individual "pods", the singles date without ever seeing how the other looks, only getting to attach a face to a name when they become engaged. The show then follows them up to their wedding day to find out which couples have actually found true love. One thing is for certain: not everyone really means it when they say their only dating criteria is a good personality.
7) Inventing Anna
When and where: 11 February 2022 on Netflix
Who's in it: Julia Garner, Anna Chlumsky, Laverne Cox
Watch if: Mystery with a dash of glitz and high society makes for the perfect TV show
Based on the real-life case of conwoman Anna Sorokin aka Anna Delvey and journalist Jessica Pressley's 2018 New York Magazine article, 'How Anna Delvey Tricked New York's Party People', the long-awaited Shonda Rhimes program will tell the story of the false German heiress who conned her way into the upper echelons of New York's glitterati, as well as the journalist who hurries to investigate the case and tell the story to the city's public. If you were obsessed with the case when it occurred in real life, then you'll want to tune in to this limited series to delve further into the mystery of the fake socialite who stole the hearts of New York elites along with their millions.
| | |
| --- | --- |
| SHARE THE STORY | |
| Explore More | |