New year, new phones to come. And the first one off the 2021 boat of flagship releases is Samsung's S21 Series, featuring three competitive models: The Galaxy S21, Galaxy S21+ and Galaxy S21 Ultra. Unveiled during the Galaxy Unpacked live stream on January 14, there are two main takeaways from Samsung's latest flagship series.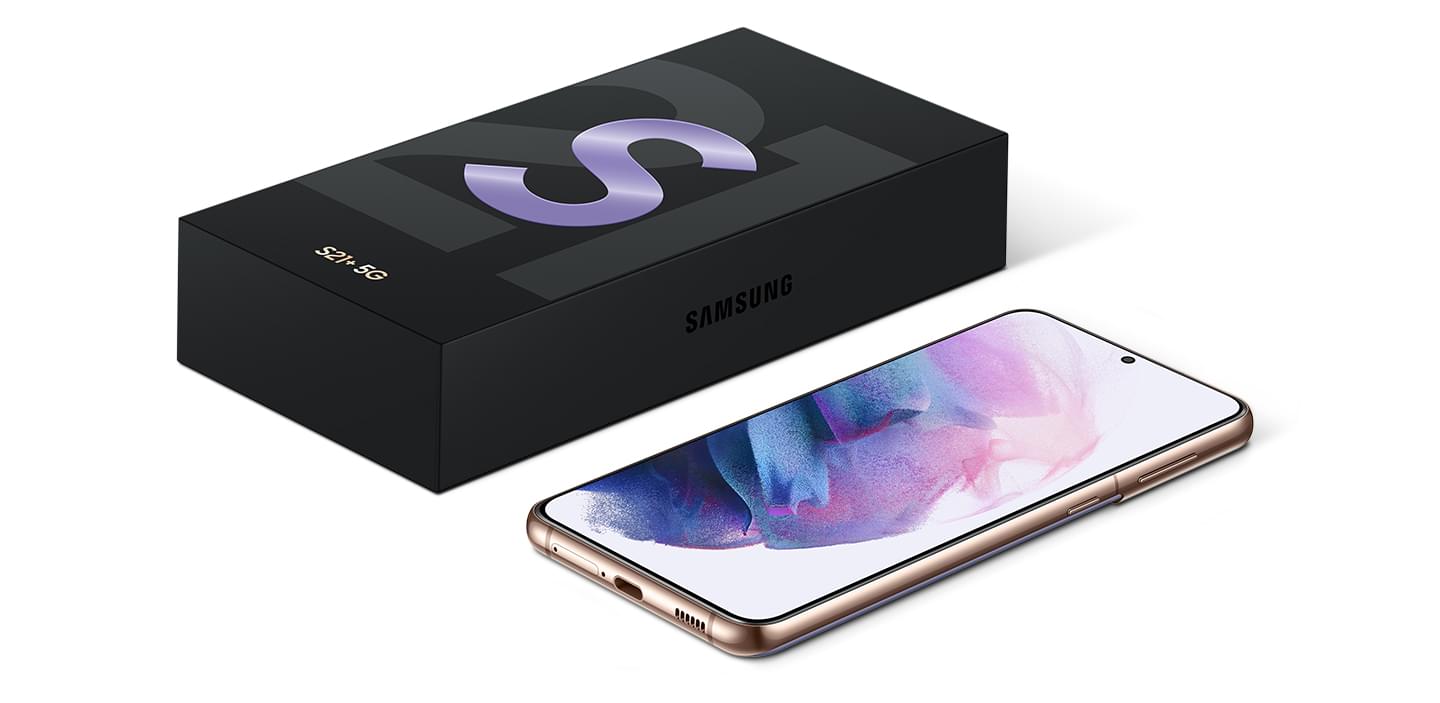 One, the brand's move to exclude the charger plug and earphones from the devices' boxes.
"We discovered that more and more Galaxy users are reusing accessories they already have and making sustainable choices in their daily lives to promote better recycling habits."
— Patrick Chomet, EVP and Head of Customer Experience Office, Mobile Communications Business at Samsung Electronics
He adds that by doing so, it's a show of support for their Galaxy community as well as "help address sustainable consumption issues and remove any pressure that consumers may feel towards continually receiving unnecessary charger accessories with new phones."
"We've also been implementing standardised USB-C type charging ports since 2017, so older chargers can still be compatible with our newest Galaxy models," says Chomet.
Two, the rumours/news about the integration of the S Pen from Samsung's Note Series with the Galaxy S Series is true. Except it's only for the Galaxy S21 Ultra.
"We are committed to innovating new mobile experiences that flow seamlessly and continuously to make our consumers' lives easier and better. We've made the bold decision to expand the S Pen experience to Galaxy S21 Ultra, and plan to expand the S Pen experience across additional device categories in the future."
— TM Roh, President and Head of Mobile Communications Business, Samsung Electronics.
So, besides the Galaxy S21 Ultra being S Pen-capable, how do all three phones from the new Samsung Galaxy S21 series differ from one another? Fret not as we break it down below:
DESIGN, SIZE & DISPLAY
Samsung takes pride in its bold new design for the Galaxy S21 series, featuring a matte finish and an iconic new Contour Cut Camera Design that seamlessly blends into the smartphone's metal frame. In terms of size and display, however…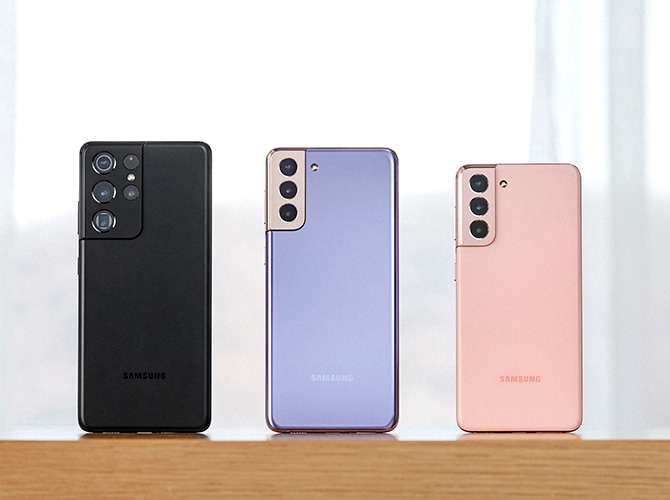 Samsung Galaxy S21 — 6.2-inch   Samsung Galaxy S21+ — 6.7-inch   Samsung Galaxy S21 Ultra— 6.8-inch
All three Galaxy S21 smartphones boast a Dynamic AMOLED 2x display with a 120Hz refresh rate for vibrant colours, crisp sharpness and even smoothing scrolling. But our favourite bit about this is that, your eyes are protected by Samsung's new Eye Comfort Shield. Built into the screen, the AI-based feature will automatically adjust the blue light levels to reduce both eye fatigue and eye strain.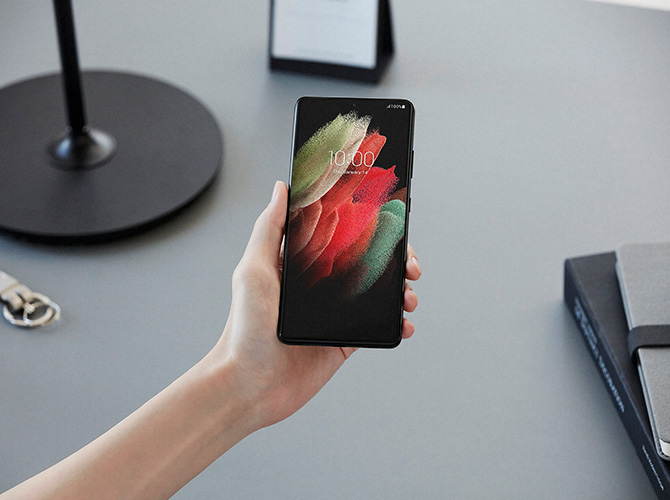 However, only the Galaxy S21 Ultra's display has WQHD+ (Wide Quad HD, which is also sometimes referred to as 2K), giving it the status of the most vivid and brightest display in a smartphone. Despite brighter colours that can withstand even under the harshest sunlight, the Eye Comfort Shield could easily reduce blue light by 50 per cent.
Psst… don't worry about dropping the phone either as Samsung says it has fitted the Galaxy S21 series with the toughest front glass.
REAR CAMERA
It's one of the most competitive factors for a smartphone these days and Samsung's Galaxy S21 series does not disappoint. First off, the basic hardware for the phones…
   Samsung Galaxy S21 and S21+   A triple-camera lens system    (12MP Ultra Wide, 12MP Wide, 64MP Telephoto with Phase Detection)   Samsung Galaxy S21 Ultra   A quad-camera lens system    (12MP Ultra Wide, 108MP Wide with Phase Detection, and a dual 10MP Telephoto lenses)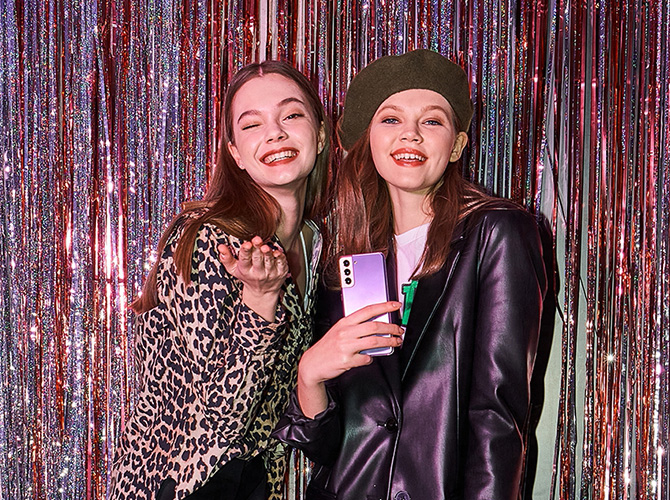 But that's not all. As per Samsung's tradition, the camera on all three of the Galaxy S21 smartphones is deeply integrated with powerful AI technology so essentially, all you really need to do is point-and-shoot and not worry about editing photos or blur images. Phase Detection is one feature that we thought was worth mentioning as its background goes back to DSLR cameras to ensure faster and more accurate autofocus.
In addition, Portrait Mode is now enhanced by AI to deliver DSLR-like bokeh effects more naturally with virtual lighting. It works for your pets too! Not to mention, you can even 'fake' a backdrop with extensive customisation tools. And with all that zoom power, it's not always easy to actually use it to capture the necessary detail but Samsung has improved Space Zoom with Zoom Lock, and again, thanks to AI, to ensure tripod-like stability and advanced super resolution image processing. That means, however far you may zoom (30x, actually), there's less noise and better clarity.
For the super-powered Galaxy S21 Ultra:
Things get boosted with its 108MP Wide lens, complemented with Phase Detection autofocus, to deliver photos that are 64x richer in colour and more than 3x wider in terms of dynamic range. For the real pros, you'll love that Pro-mode allows snaps taken as 12bit RAW files. There's also a new dual zoom lens (one optical 3x and one optical 10x) whereby users will get to unlock a 100x Space Zoom. Night Mode gets an upgrade with a faster Bright Night sensor and enhanced noise reduction so colours come our brighter and more vivid than before, with studio-quality results, says Samsung.
   FRONT CAMERA   Samsung Galaxy S21 and S21+— 10MP   Samsung Galaxy S21 Ultra—40MP
VIDEOGRAPHY
In summary, you can shoot in 8K and capture ultra hi-res photos when you playback your footage with 8K Video Snap. We're sure most people can relate since it's usually a tough choice between "Is this better as a video or a photo?" but for example, when it's a loved one's birthday, you do want both the video of him/her being embarrassed by the song as well as the money shot of blowing the candles. No dilemma here!
And for folks who worry about shaky hands, Samsung's solution is called Super Steady recording in 60fps. Fun features are aplenty for those who dabble in videography. There's the new Director's View (use all lenses and shift between all lenses so you never miss a shot or have to redo them for variety) which includes Vlogger View so you can shoot with the front and rear cameras simultaneously (great for reaction videos!).
For the Galaxy S21 Ultra 
Be prepared for the first-ever 4K filming across ALL lenses in 60fps. Enough said.
PERFORMANCE AND BATTERY
With all that AI processing and technology doing the work in the background, it's only necessary to be backed up by the super fast AP—all three S21 smartphones house the most powerful 5nm processor (in a Samsung device). AI processors run 2x faster, CPU is 20 per cent faster and GPU is more than 35 per cent faster. They're also network-compatible with 5G technology.
In terms of battery life, Samsung says the Galaxy S21 series has the most intelligent battery complemented by a new power-efficient display and AI (which optimises the battery based on your usage pattern). Speaking of AI, we witnessed the crazy ability to even remove 'unwanted' people from a photo, all thanks to AI technology.
   Samsung Galaxy S21 — 4,000mAh*   *Same as the S20   Samsung Galaxy S21+ — 4,800mAh*   *The S20+ used a 4,500mAh   Samsung Galaxy S21 Ultra— 5,000mAh*   *Same as the S20 Ultra
For the Galaxy S21 Ultra
It's the world's first smartphone to tap into HyperFast WiFi 6E for the best and fastest connectivity.
S PEN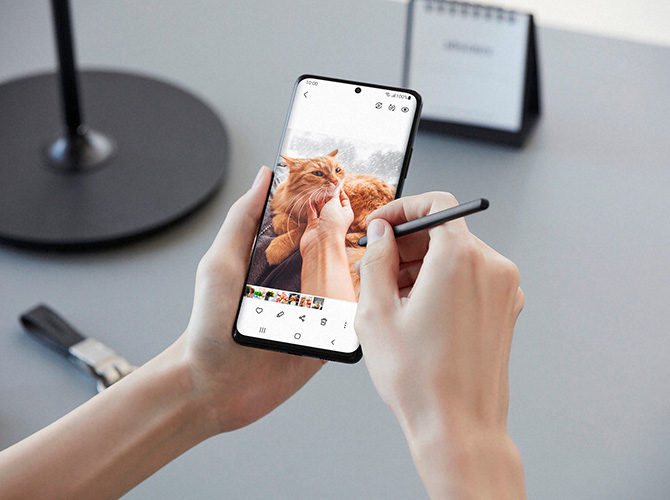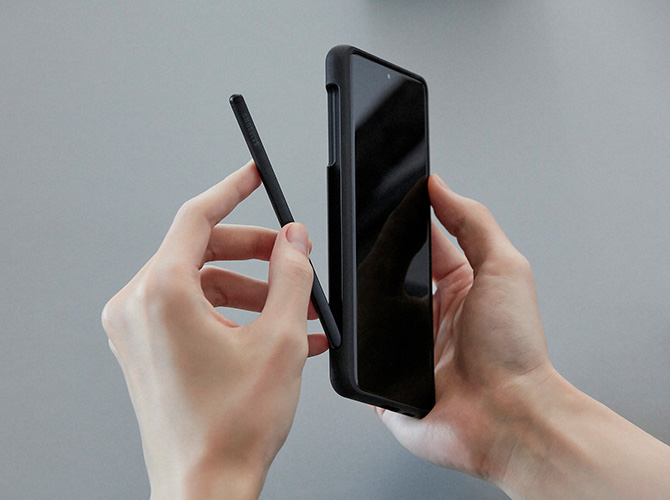 Does the Galaxy S21 Ultra come with the S Pen? Unfortunately, no. The S Pen is compatible with the Galaxy S series for the first time but you'll need to either:
Use the one you have from your Tab S7
Buy the Galaxy S21 Ultra case which includes the new S Pen
An S Pen Pro will also be released later this year.
COLOUR OPTIONS
The colour to get from Samsung's new Galaxy S21 series, however, is the new Phantom Violet.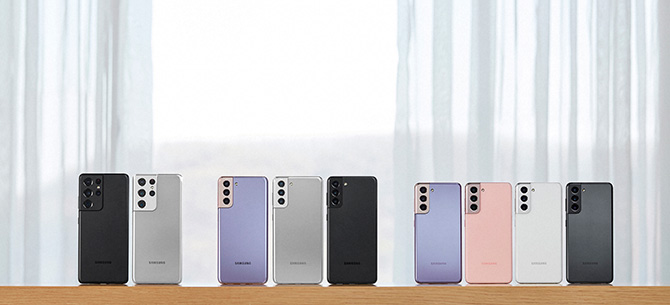 Samsung Galaxy S21 — Phantom Pink, Phantom Gray and Phantom White   Samsung Galaxy S21+ — Phantom Violet, Phantom Black and Phantom Silver   Samsung Galaxy S21 Ultra— Phantom Black and Phantom Silver
PRICE & AVAILABILITY IN MALAYSIA
   Samsung Galaxy S21 — from RM3,699 (256GB | 12GB RAM)   Samsung Galaxy S21+ — RM4,299 (256GB | 12GB RAM)   Samsung Galaxy S21 Ultra— from RM5,299 (256GB | 12GB RAM)   Available from January 29th (according to the livestream; no confirmation on the release date for Malaysia)
Pre-order details (15 – 28 Jan 2021) are now available on Samsung Malaysia's website here.
/p>
| | |
| --- | --- |
| SHARE THE STORY | |
| Explore More | |