Technology
Samsung Galaxy Buds Pro Review: Why these earbuds are so much more than your new MCO essential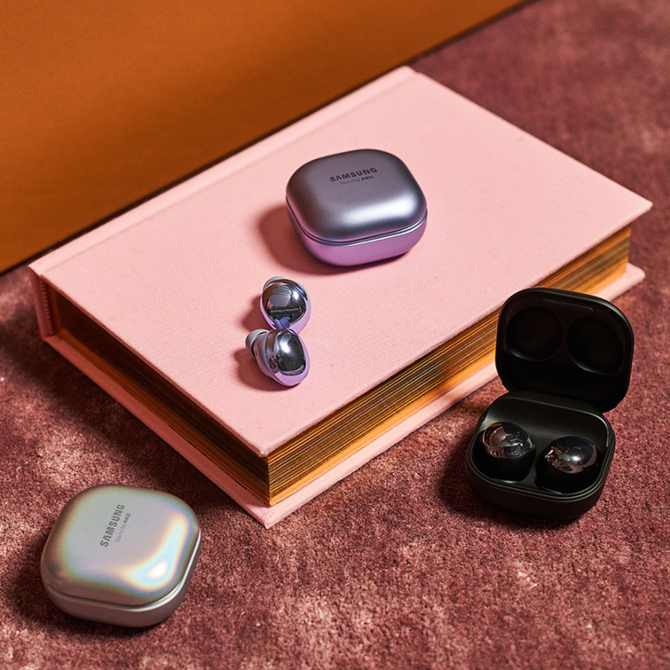 I don't know about you, but I have become so attached to my earphones recently. Especially with Malaysia's Movement Control Order's extension, they have truly become a stay-at-home essential. I find myself reaching for them when I start my day and using them for everything, from music to movies and work calls. So how does Samsung's latest Galaxy Buds Pro differ from your regular pair of earbuds? Let's just say they present some direct competition to the best earbuds on the market right now (Apple and Sony, beware). After a considerable amount of time with them, here's what I've concluded.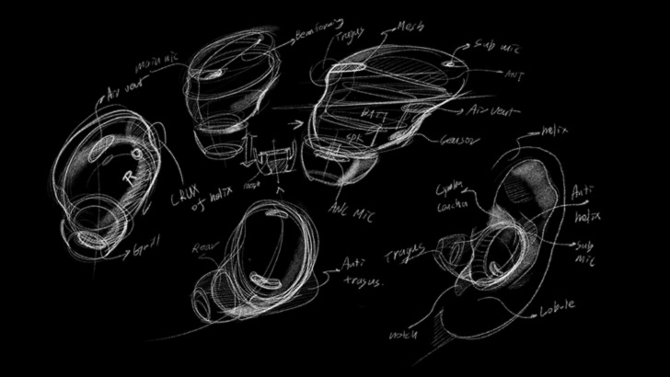 First off, comfort. I personally dislike it when I feel my earbuds are stuffed into my ear or when they protrude out and fall easily. The Galaxy Buds Pro comes with an innovative design that reduces the contact area between your ear and the bud. Its elongated design is a stark contrast to other bulky, spherical shapes, allowing it to fit in the ear seamlessly and minimises that clogged-up feeling. While the shape may be dynamic, its design was intended for functionality rather than purely aesthetic reasons.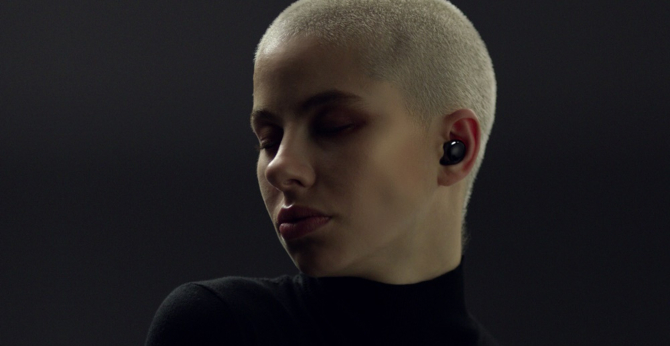 Next, let's talk about the most critical factor to consider in a pair of earphones, the sound quality. The combination of two-way speakers and Active Noise Cancelling (ANC) features result in an immersive sound experience, be it when listening to music or tuning into a Zoom call. One of the things I can't stand when listening to my favourite tunes is background noise and resistance, after all. The Galaxy Buds Pro can reduce background noise by up to 99 per cent, a competitive feat if you compare that to other brands on the market. You can tune out all the sounds of construction or traffic outside your window and focus on work—or that Netflix marathon you may be enjoying. With five to 18 hours of playtime, battery life is another highlight of these earbuds. If you end up running out of battery, just five minutes of quick charging can instantly grant you another hour of playtime. The Galaxy Buds Pro is built to help you get the most out of your work, entertainment, and everything in between.
READ MORE: Review: The final verdict on Samsung's latest Galaxy S21 Ultra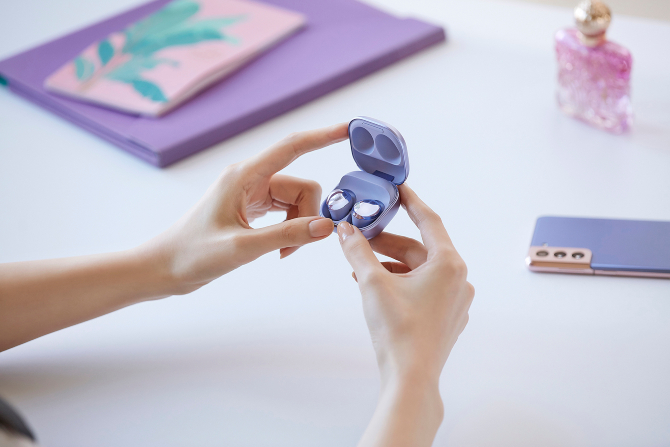 Samsung's Galaxy Buds Pro really comes in handy for work and conference calls—not just for listening, but for others to hear you too. Another key feature of the Galaxy Buds Pro is the Voice Pickup Unit (VPU), which utilises three microphones to separate your voice from unwanted sounds, ensuring you are heard as clearly as possible. Yes, even if you're outdoors. The shape of the buds minimises the wind contact area, effectively filtering out wind interference.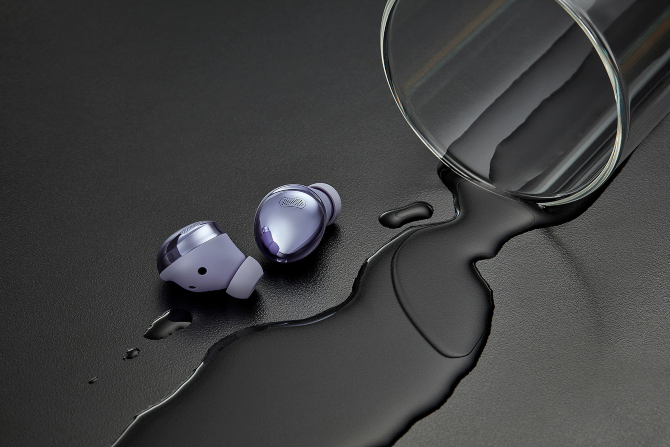 Just for my own "research purposes", I used the Galaxy Buds Pro while listening to various music genres to see if the sound quality made a difference. It did. For starters, listening to Avicii's 'Levels' was an immersive sensory experience. The late DJ would have been proud that the buds were doing justice to his 2011 hit song (especially at a time when raves and outdoor concerts have been put on hold). Then, I switched to some early 2000's hip hop beats for a change. The nuances in Nelly's 'Hot in Herre' background bass were brought to the forefront while the heavy electro beats with mixed drum sequences were amplified. I'm no fan of intricate classical melody, but for the experiment's sake, I put on Enya's Orinoco Flow'. I was instantly reminded of why the eerily soothing song was such a hit during my childhood. It's one thing to hear it blaring out over the radio, but it's a whole other story when you're hearing every ebb and flow (every peak and valley) with such crystal clear clarity. The Ambient Sound feature allows you to choose and amplify sounds by more than 20 decibels, meaning you can adjust and personalise what you hear according to your preferences. For all the Gen-Z's out there who have no idea about any of the songs I mentioned above, well… finish your homework!
If you are clumsy as I can be, you'll appreciate the IPX7 water resistance rating. This is the highest standard of water resistance in the Galaxy Buds line, designed to give you an added peace of mind. You don't have to worry if you get caught in the rain with them or accidentally spill something on them.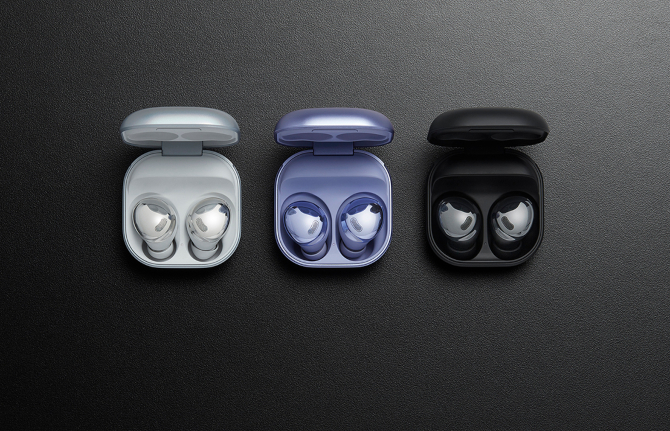 Here's my favourite part. Thanks to Bluetooth connectivity, Samsung's Galaxy Buds Pro can be used for audio listening and phone calls with any device, be it a computer, phone or tablet. But what happens if a movie is playing on said device and you get a call? The all-new Auto Switch will pause the video and let you answer the phone.
To sum it up, the combination of a dynamic-and-stylish design with a balanced sound function equals, perhaps, one of the best audio experiences yet. It's the ideal essential for busy multitaskers and one you'll find relying on day after day.
Priced at RM799, the Galaxy Buds Pro comes in three colours: Phantom Violet, Phantom Black, and Phantom Silver. You can shop for them online here.
For more on reviews and everything related to tech, click HERE.
| | |
| --- | --- |
| SHARE THE STORY | |
| Explore More | |