In a nutshell: AirPods 1 versus AirPods 2, tips and tricks, as well as the big question, "Should you get it?"
Apart from the fact that wearing Apple's AirPods (still) gives me anxiety (it's not the product, it's me), it is as appealing as the Internet deems it to be. Or should I say millennials? But the verdict was sealed simply because I'm an Apple user, through and through. I no longer had to worry whether did I (or didn't I) bring that teeny earphone adapter jack or that special pair of earphones with the lightning connector. And if I had carried along the latter, it means I wouldn't be able to use it for my MacBook Air. Yes, the struggle was as real as #firstworldproblems.
With the new AirPods (mine comes with the wireless charging case), all those "concerns" disappeared and left me with just one—is either of my AirPods still hanging on to my ear? But that proves its tiny weakness is one of its big strengths: It fits so comfortably that it's almost second nature. That being said, it doesn't entirely block out the noise from your surroundings unless you turn the volume all the way up—which is not recommended for the sake of your eardrums. Hence, it might not be the preferred earphones for some but there's a solid argument for this. Apple's AirPods are meant for day-to-day use and its users include the large pool of people who are out and about. It would do people good to be aware of their surroundings despite being plugged in. For e.g during commute or walking on the streets.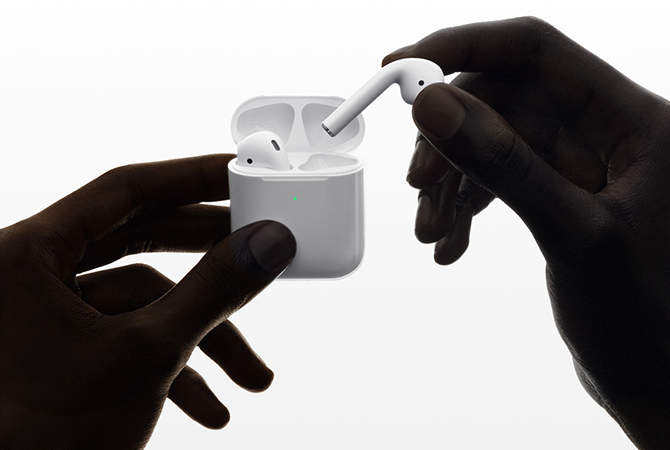 Battery life is also one of its huge plus points. With the wireless charging case, it lasted me through a 15-hour flight, and some more. When I'm going about here or at the office, I don't even need to charge it for days. On that note, it's easy (and fast!) to switch the connection between my Apple gadgets—say from my iPhone XS Max to the MacBook Air—while leaving the AirPods on. Just open the cap of the wireless charging case and either "unlock" your other device or connect it via the Settings menu. Done in a split second!
Essentially, there isn't a huge difference between AirPods 1 and AirPods 2 (not the official name but it's just easier to differentiate between the two for this review right now) except for the fact that it's just better at most things: Battery life, connectivity, range, Siri-enabled, and the option for tap gestures! All that means the new AirPods have quite a number of tricks up its case:
"Hey Siri" — Use Siri to change songs, make a call, adjust the volume or even get directions. Here are some examples to get you started:
"Play my Favorites playlist."

"Send a message to [contact name]"

"Turn up the volume."

"How do I get home from here?"

"Skip to the next song."

"Pause music."

"How is the battery on my AirPods?"
Lost your AirPods? — Find my iPhone can help! But only if you've already had it set up on your iPhone, iPad or iPod touch, to which then you can spot your lost AirPods on a map. If you can't find your AirPods but they're surely near your Apple devices and connected to Bluetooth, Find my iPhone will ping them for you. Just go to Find My iPhone > Actions > Play Sound.
Double-Tap gestures — By default, double tapping on a single AirPod will play or pause music. Double tap the other single AirPod and it will skip the song. Of course, there are a few other customisable options which you can switch when your AirPods are connected to your device and out of its case. Go to Settings > Bluetooth > AirPods info.
Checking the battery/charging status — Did you know you can check the charge status of your AirPods and Charging Case with the Batteries widget on your iOS device (also works for the Smart Battery Case). The charge for your case appears only when at least one AirPod is in the case.
Find out who's calling without looking at your iPhone — The new AirPods has an "Announce Calls" feature where it'll basically tell you who's calling. Go to Settings > Phone > Announce calls.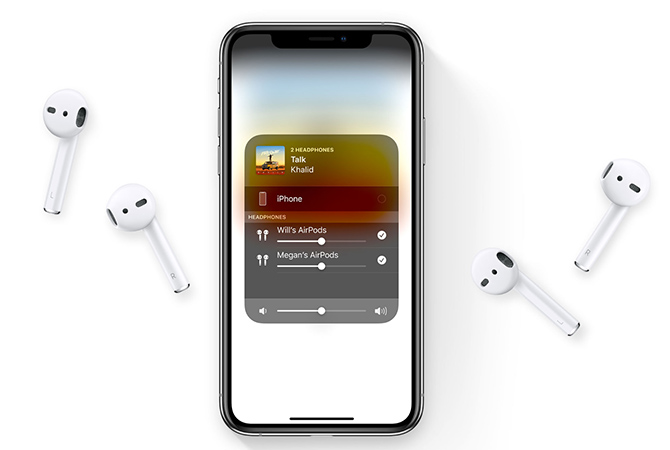 The new AirPods is now available in Malaysia with the following options:
AirPods with Wireless Charging Case — RM879
AirPods with Charging Case — RM699
Wireless Charging Case for AirPods — RM439
For more information on the new AirPods head to Apple Malaysia's website.