The newly launched WF-1000XM3 is Sony's latest addition to the 1000X family and these are the features that we like about the noise cancelling pair
Picture this: you're in a plane, exhausted and just seeking to relax but on your right is a crying baby and on your left, a super loud snorer. It's noisy, frustrating, and unfortunate. All you want now is to drown out the sorrows noise. Fortunately for you, we're now in a zeitgeist of major technology advancement—as witnessed at the recent Sony Asia Pacific Experience event held in Tokyo. Together with 51 guests from Malaysia, Singapore, Thailand, Vietnam, the Philippines, Taiwan, Hong Kong, Middle East, Australia, New Zealand, and South Africa, we had the opportunity to touch and try Sony's new WF-1000XM3 headphones. Here's why this is the pair you'll really need, especially when you're travelling in a confined space:
Silence of the lamb from the world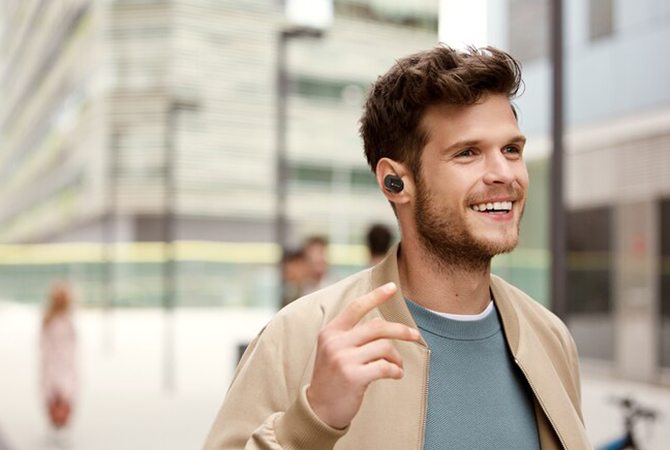 Expect next level of silence with these wireless headphones. How is that? Well, the Dual Noise Sensor technology works with the new HD Noise Cancelling Processor QN1e to catch and cancel noise respectively by offsetting the ruckus with an inverted sound wave. This means you can completely focus on the new The Lion King songs without distraction. The dual microphones – one feed-forward and one feed-back – on the surface of the headphones also capture more of the ambient sound around you to cancel it out.
Hey WF-1000XM3, you sound amazing... what's your secret?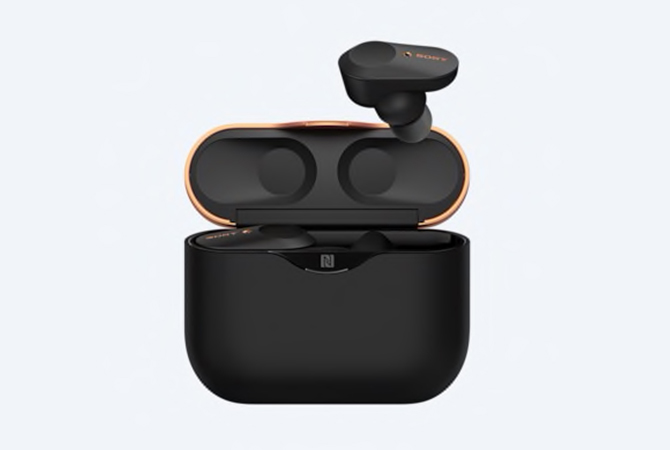 If there is one characteristic that the 1000X family is known for, it is that you're absolutely getting premium, high quality sound. Furthermore, a 24-bit audio signal processing and DAC with amplifier mean that hearing stunning sound is doubtless. The WF-1000XM3 brings you closer to the quality of High Resolution Audio as a result of the Digital Sound Enhancement Engine HX which upscales compressed digital music files, including MP3 formats. Whether you're in a flight, a train, a bus, or just walking down the street, this wireless headphones is bound to transform your commutes—from dreaded to fun.
No strings attached policy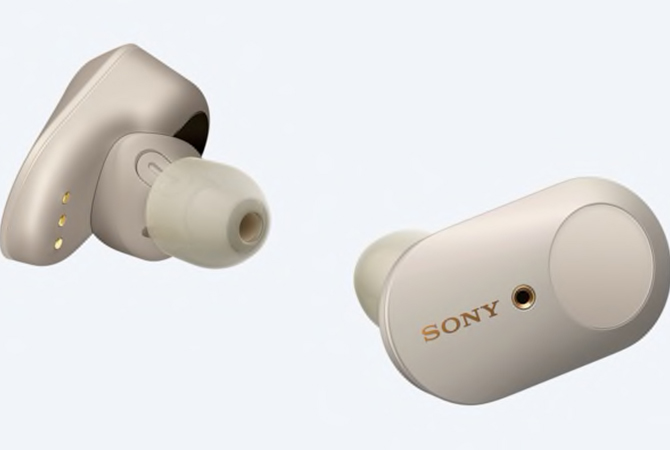 That's as literal as it gets. There are no strings attached to the WF-1000XM3 wireless headphones (because, well, it's wireless). You can easily fit this pair into your pocket wherever you go. But don't let the size fool you—the light WF-1000XM3 buds manage to pack in punch with a newly developed Bluetooth chip. Conventional earbuds have left-to-right relay Bluetooth transmission but the WF-1000XM3 receives audio content at the same time in both earbuds. If hearing is believing, then this wireless headphones will make you feel as if you're part of the action.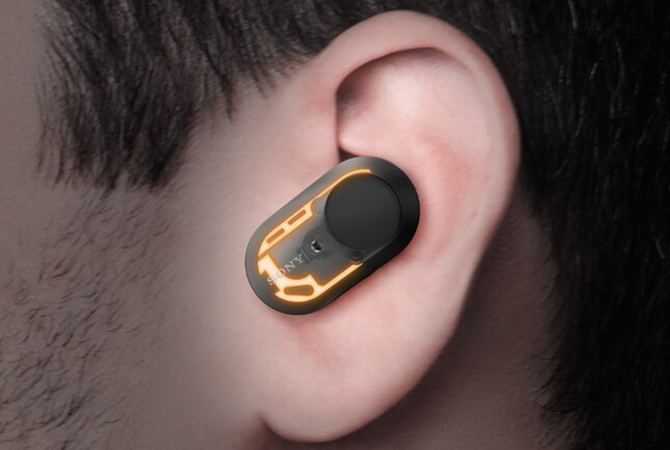 In addition, expect a highly stable wireless connection thanks to the new optimised antenna structure. Have you experienced those moments in which the sound and the image aren't in sync? The WF-1000XM3 will take care of that as low latency syncs everything you see on screen accurately with what you hear on your headphones. This means you can truly enjoy your music, films, television, and radio (among others) smoothly during your long commute.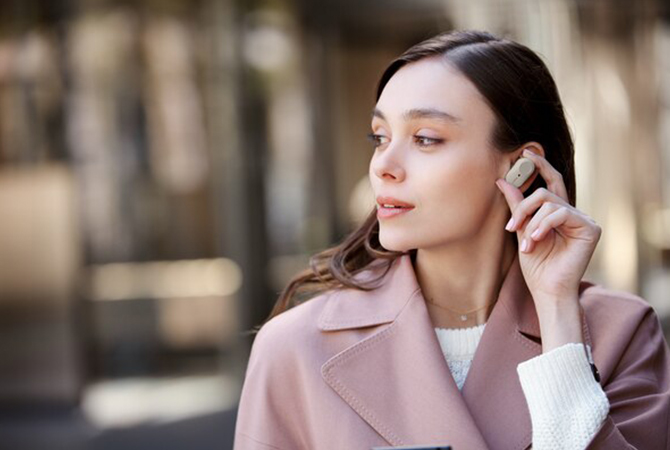 As far as headphones go, you will need comfort and stability—more so in a long-haul flight. The 'ergonomic tri-hold' structure of the WF-1000XM3 holds the buds firmly in place with three supporting points for the ear. To ensure a stable fitting, a high-friction rubber surface has also been included. This will stay put even when you're running to your boarding gate.
Convenience is the word of the zeitgeist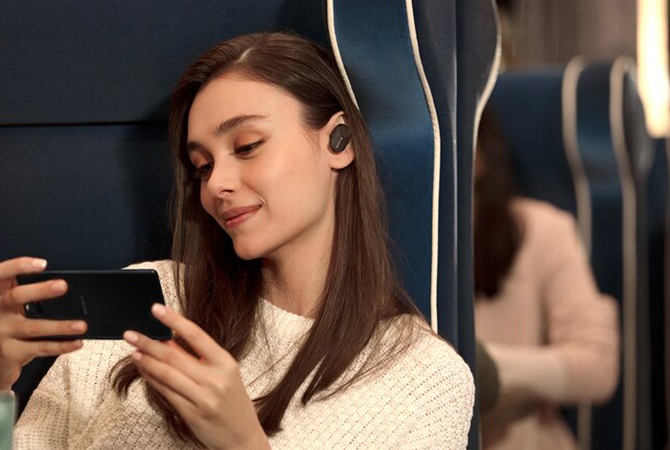 Everyone seeks simpler and more convenient ways to deal with daily tasks. You already know that the WF-1000XM3 is wireless, small, and light. You should also know that the HD Noise Cancelling Processor QN1e has low power consumption, which means longer battery life (and longer listening time). The longer, the better right? WF-1000XM3 wireless headphones also comes with a sleek case that also works as a charger. With the quick charge function, you get 90 minutes of battery life with only 10 minutes of charging.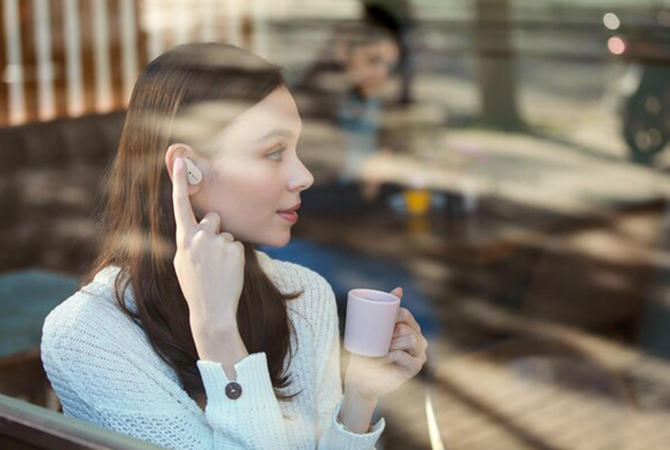 Apart from that, without removing your buds, you can still communicate by using the Quick Attention mode. All you have to do is: place your finger over the touch panel on the left earbud to lower the music volume. This allows ambient sound in. Another feature that helps with the convenience is the new Wearing Detection feature. When you remove one of the earbuds from your ear, your music is automatically paused.
Additionally, Sony's new WF-1000XM3 Wireless earbuds is exquisitely made with some notable features to provide simplicity and convenience in our digital world. You'll be pleased to know that you can control the buds with the Sony Headphones Connect app on mobile as well as Google Assistant via voice command.
Now that you are familiar with the features of the WF-1000XM3 headphones, you're probaly wondering—what's the verdict? On a train ride from Tokyo to Chichibu, guests took the opportunity to test out the headphones against the typical noisy surroundings in transit. If there's one thing you should know while you wait for our full review, the WF-1000XM3 will be an excellent companion on your next commute. Stay tuned!
The Sony WF-1000XM3 will be available in Malaysia from 24 July 2019 at RM949 (pre-order has started and comes with a 10,000 mAh power bank). You can choose either black or platinum silver buds.
For more information, visit this website.