Technology
Review: The Samsung Galaxy Buds2 Pro packs a punch in a pocket-friendly package
Meet Samsung's best buds yet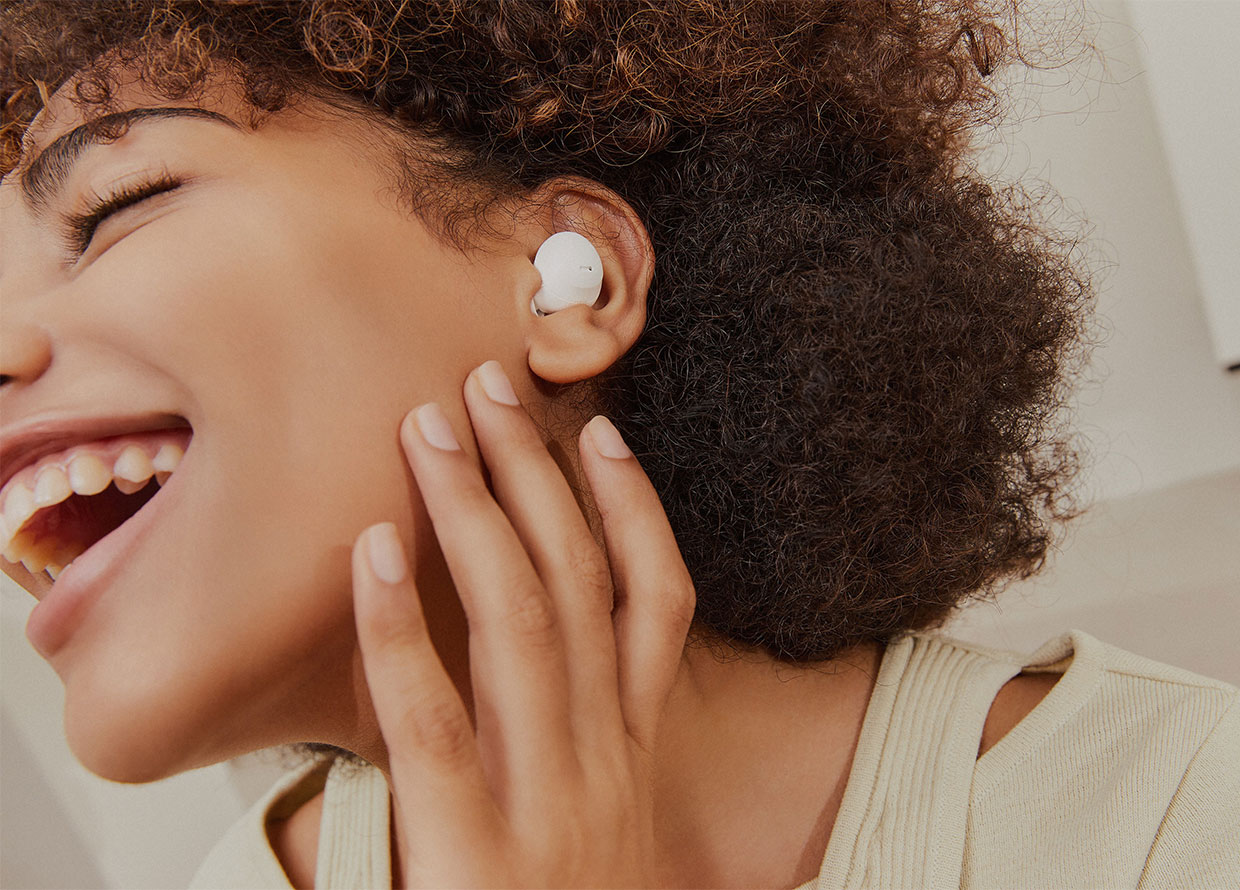 It's no secret that the biggest smartphone manufacturers today are developing and marketing products around their own ecosystem. Samsung is one prime example. Along with its flagship foldables, the South Korean tech behemoth released a lineup of gadgets to offer a seamless, connected user experience during the Samsung Unpacked event last August.
Enter the Samsung Galaxy Buds2 Pro, the brand's new top-of-the-line earbuds. Featuring the "most immersive wireless audio experience" with a fresh, compact design and active noise-cancelling (ANC), the buds promise to be the perfect audio companion for your daily life. 
But does it live up to this promise? And is it worth buying if you're not a Samsung smartphone user? Find out in our full review of the Samsung Galaxy Buds2 Pro below.
DESIGN & FIT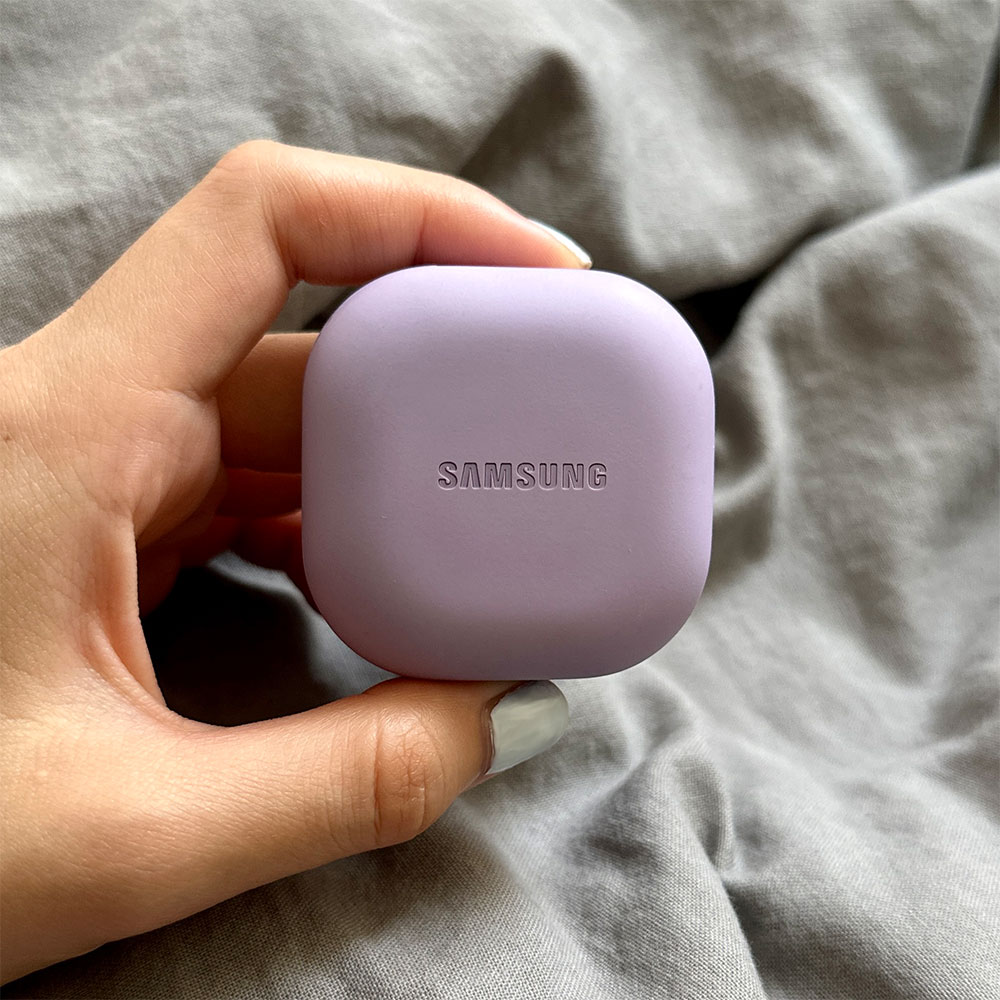 While the Galaxy Buds 2 Pro may look similar to its predecessor, there are several welcome changes. For one, it is now 15 per cent smaller than before, providing a more ergonomic fit and less of an awkward bulge from your ears. It's still noticeable enough for others to tell you're "in the zone" though. The new design also includes vents on the top of each bud to relieve pressure from ANC, which makes them comfortable enough for long hours of audio playback. 
In terms of aesthetics, I prefer the new soft matte finish compared to the previous glossy coating. It also feels grippier and more pleasant to the touch, and the charging case features the same matte finish which I appreciate. Size-wise, the case is still as compact and pocketable as before—a plus point for portability.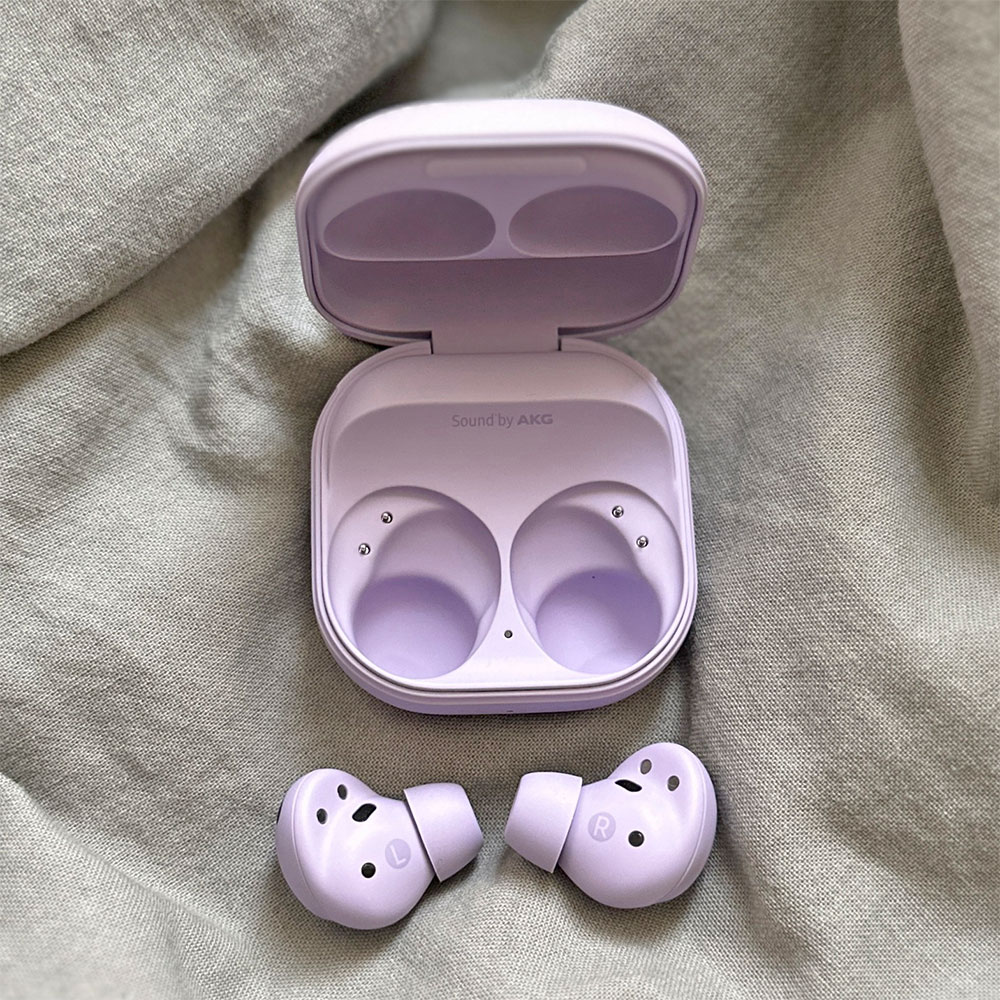 Touch controls are largely the same as before. There's single tap to play or pause, double tap to skip to the next track, and triple tap to go back. What's more, you can long press on either earbud to adjust the volume (right to increase, left to decrease); switch between ANC or ambient sound; or activate Bixby. These settings can be customised according to your preference via the app too (more on this later). 
Some controls take more getting used to than others, especially the touch and hold gesture, but they all work pretty well without being too sensitive or the opposite. Tip: If you want to maximise touch control features, there's an additional Labs option (read: experimental feature) that will allow you to double tap the front edge of the earbuds to adjust audio levels. This way, you can use the long press control for a different function. 
SOUND QUALITY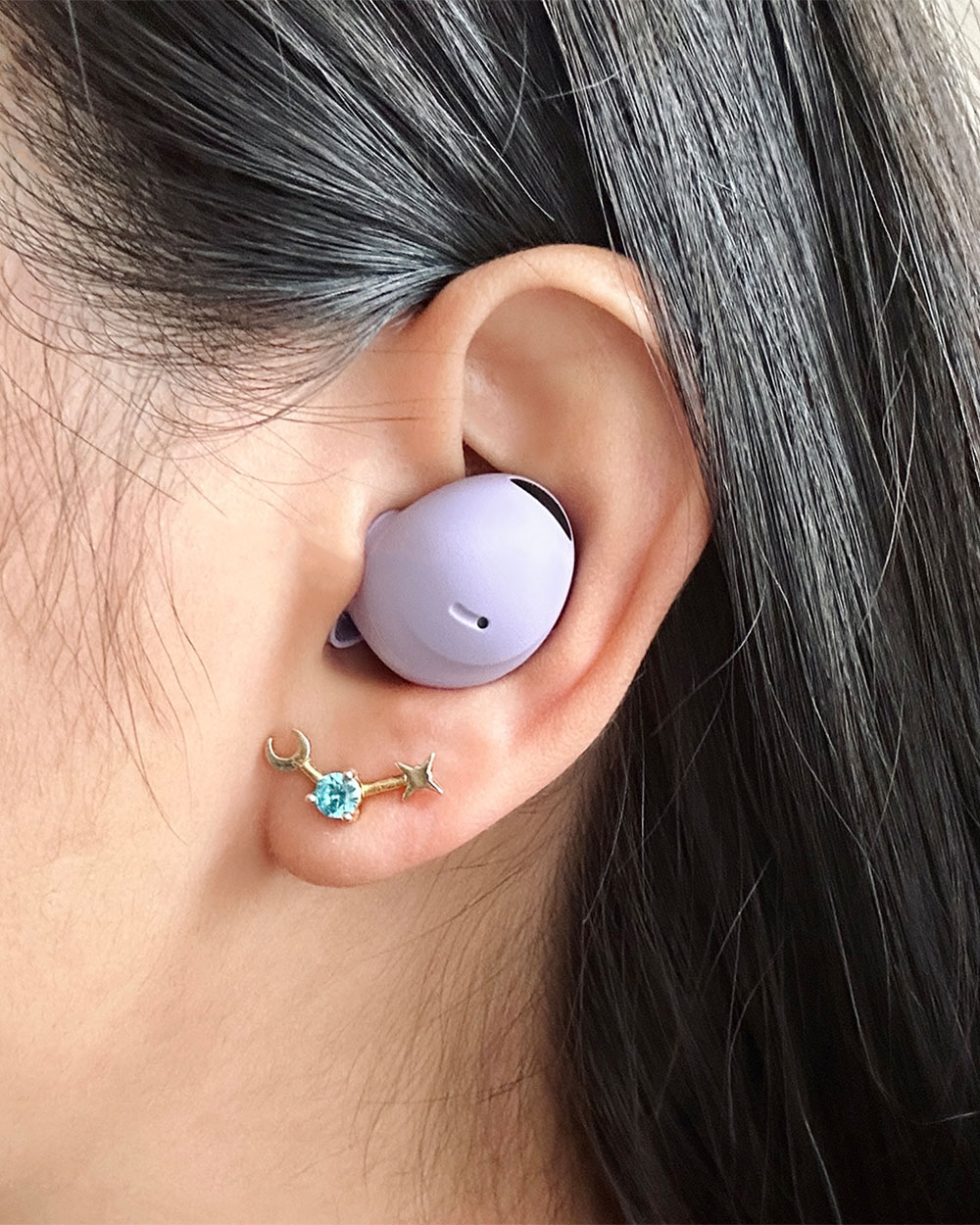 Now the sound quality is where the Galaxy Buds2 Pro has some serious upgrades. Equipped with Hi-Fi 24bit Audio processing and a new coaxial 2-way speaker, the earbuds offer a high-dynamic range with punchy basses, crisp vocals, and balanced sound overall. Further, Samsung's new Seamless Codec (SSC) allows 256 times more sound data to be transmitted from a device to the buds. Whether I was listening to Lo-Fi tunes, replaying Pink Sweat$' I Feel Good (blame it on Good Vibes Weekender withdrawals), or blasting Queen's Bohemian Rhapsody, they all sounded clear and rich.
Enhancing the audio experience is the improved active noise cancelling (ANC), which Samsung says is 40 per cent better than the Buds Pro. I don't have the fancy tech to confirm this, but I will say that I could barely hear a sound while working on my mechanical keyboard—and I'm a loud typer. At one point, I couldn't hear my alarm until the song I was listening to about to end. It's that effective and immersive, even for calls and gaming. 
Samsung has also upgraded the 360 audio experience with a head tracking feature. It can be a little trippy if you're not used to it, but it's a cool option for when you're watching TV. However, this feature is only available via the Galaxy Wearable app on Samsung devices. Personally though, I wouldn't use this feature when listening to music as it's immersive enough with all the technical improvements. 
BATTERY & PERFORMANCE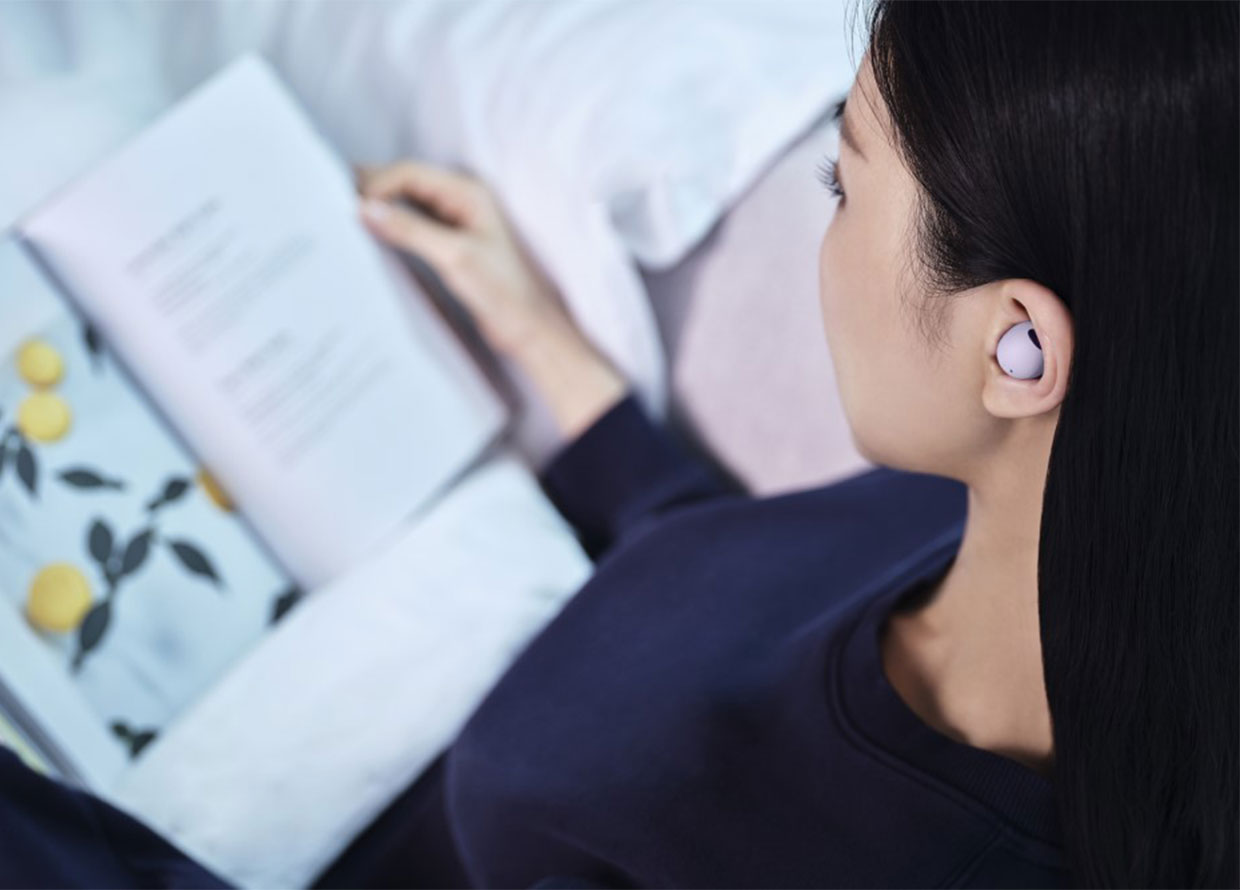 According to Samsung, the Buds2 Pro offers up to five hours of listening time with ANC enabled and an additional 18 hours with the charging case. If you disable ANC, the numbers go up to eight hours and 21 more with the case. This is on the lower end for premium earbuds, which is something to consider if you tend to have your earbuds on for long periods at a time. 
The 500mAh case has a standard USB-C charging port and is compatible with wireless charging accessories. This allows you to charge your buds using Qi-compatible phones through the Wireless PowerShare function. It takes roughly 60 to 90 minutes to charge the case to full battery. 
Similar to the Buds Pro, the earbuds are rated IPX7, which means they can be submerged in up to one metre of fresh water for 30 minutes with no issues. You can go for a run or workout comfortably without worrying about sweat affecting the earbuds, but you may have to adjust them into place occasionally—at least based on my experience. 
SOFTWARE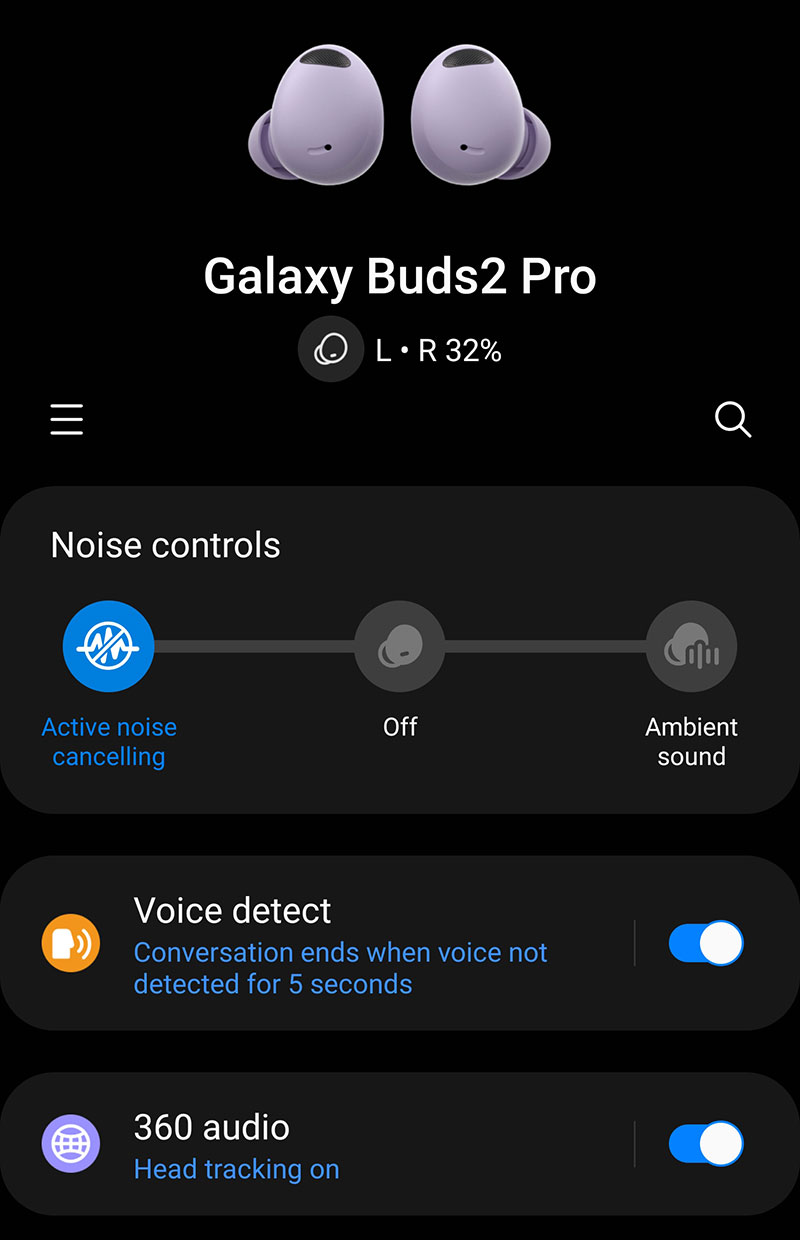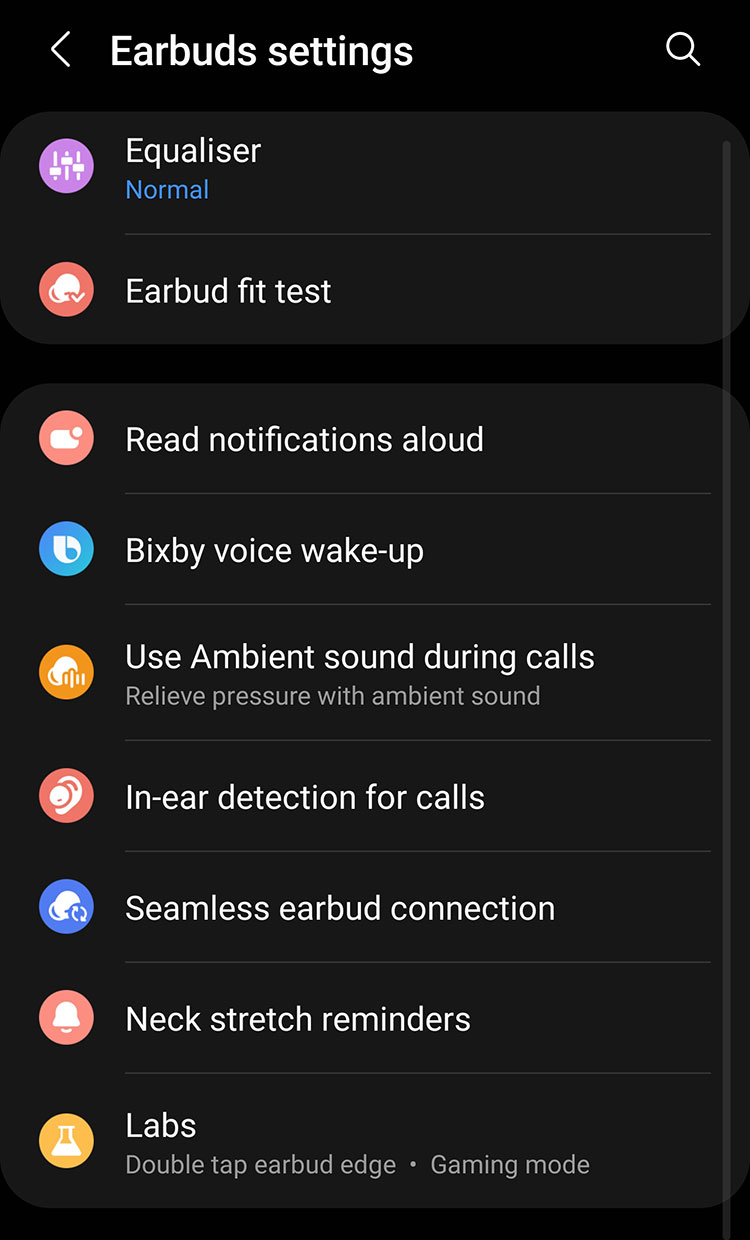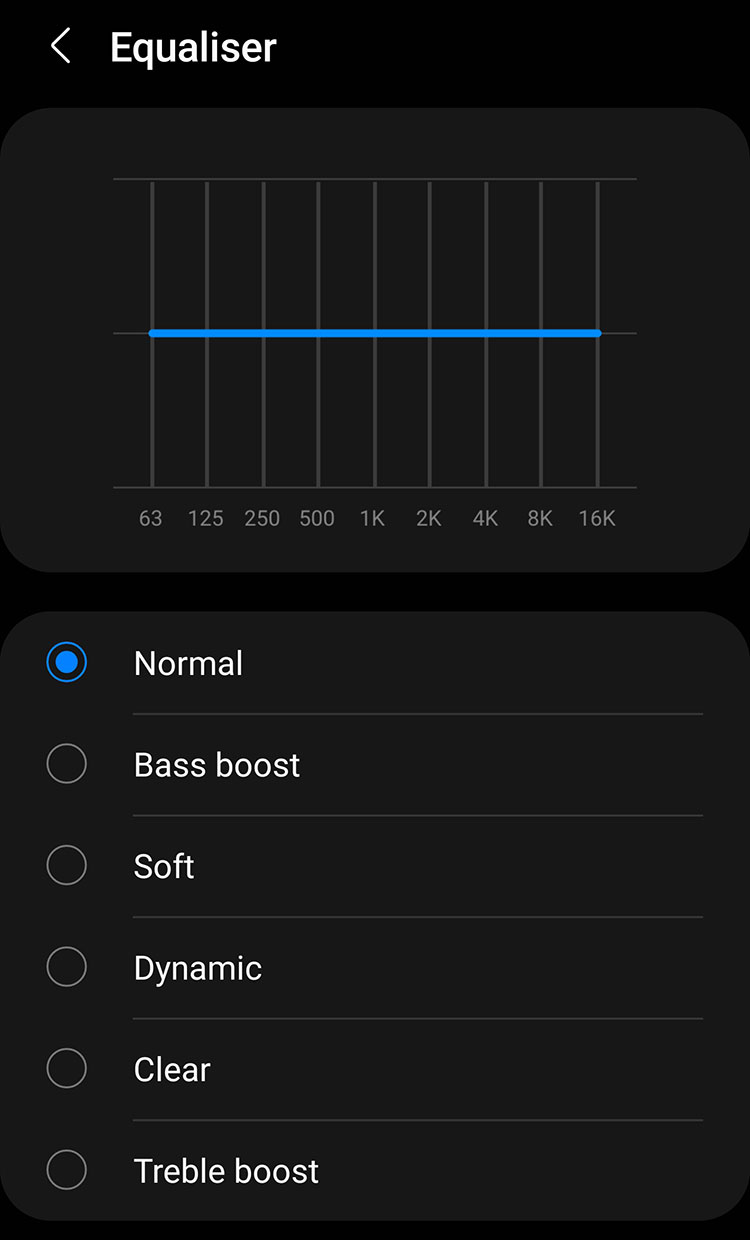 Like previous Samsung earbuds, users can access all of the settings and features for the Galaxy Buds2 Pro through the Galaxy Wearable app available on Google Play. Also like before, Samsung will not be offering an iOS version of the app. The earbuds are still compatible with Apple gadgets, but users won't be able to access nifty features such as customisation options or equaliser presets (see gallery above).
One unique feature worth mentioning here is Neck Stretch Reminders. This allows the earbuds to detect your head position and alert you when your head has been bowed downward for longer than 10 minutes—ideal for remedying poor posture and avoiding neck stiffness. In addition, the SmartThings Find feature makes it easy to locate missing earbuds, whether they're inside the case or not. 
VERDICT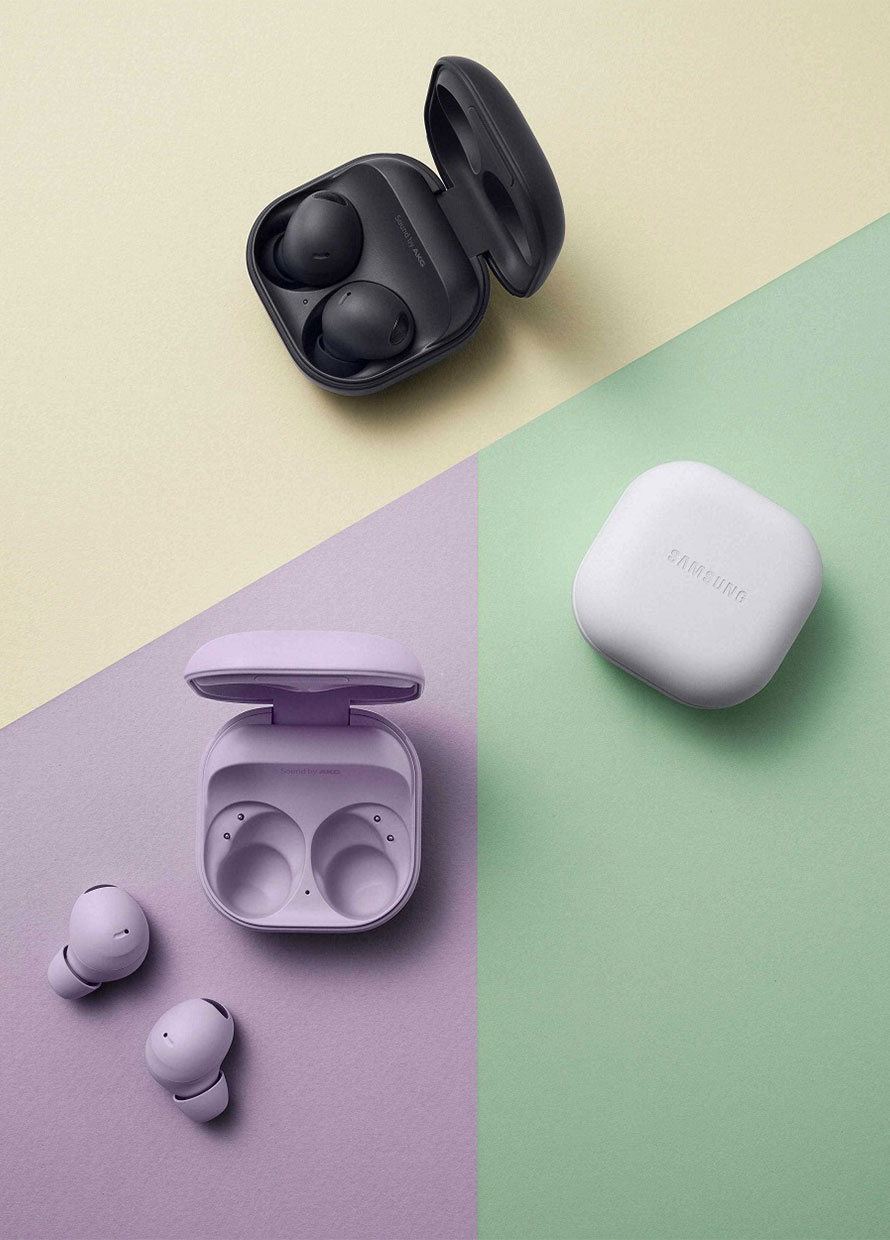 To answer the question(s) at the start of this review, the Samsung Galaxy Buds2 Pro checks the boxes in terms of design and ANC performance, but leaves room for improvement in terms of battery. Samsung smartphone users will get the most out of them (due to codec compatibility), followed by Android users, with iPhone owners getting just the basics. 
All things considered though, it is a solid pair of premium earbuds that will definitely make a great companion for music lovers. If you prioritise high quality audio and immersive sound, the Galaxy Buds2 Pro is a strong contender in its segment.  
The Samsung Galaxy Buds2 Pro comes in three colours: Bora Purple, Graphite and White. The earbuds are priced at RM899 and are available for purchase at all Samsung stores, samsung.com, and all authorised retailers. For more information, visit the website. 
For more gadget reviews, click here.