Technology
Samsung Galaxy S22 Ultra review: A powerful flagship for the performance user
Ultra slick, ultra powerful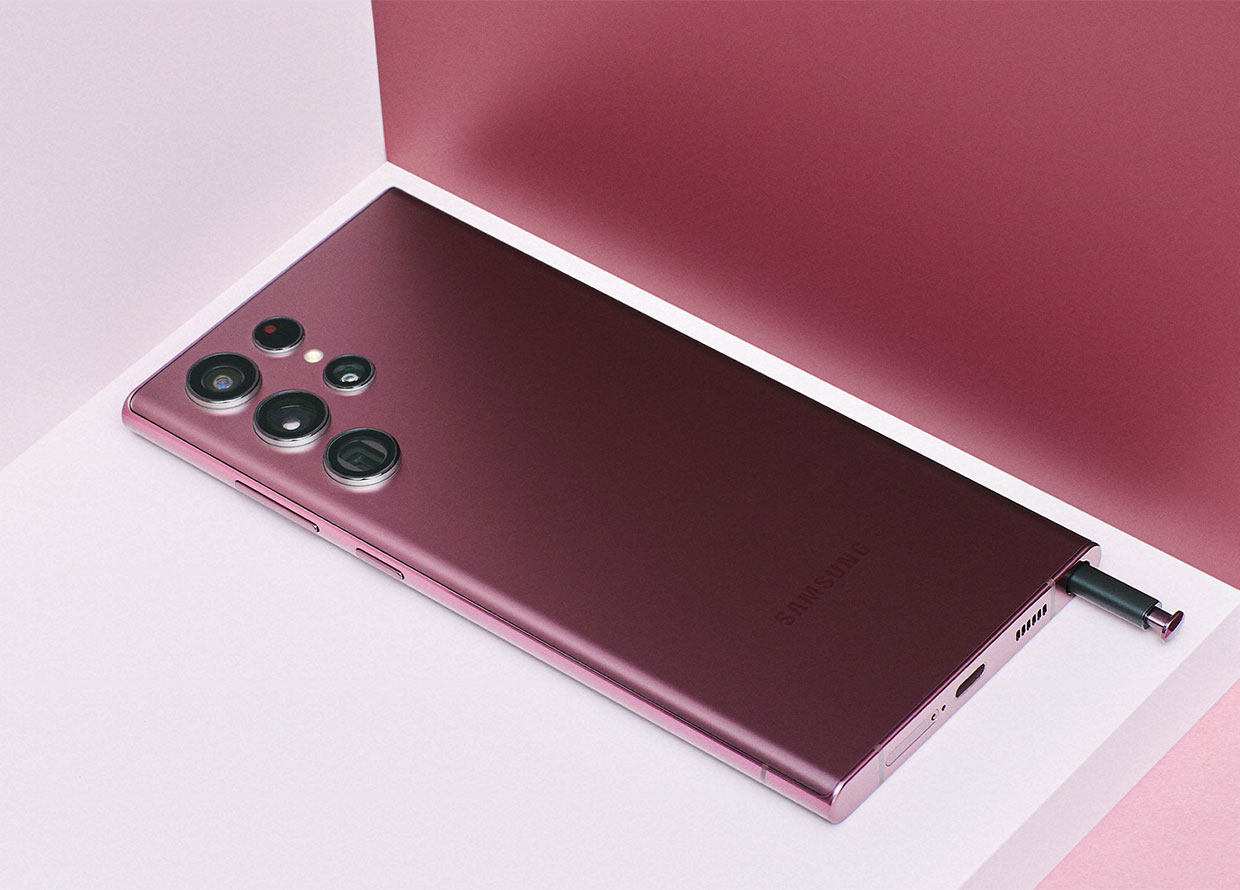 After an impressive run with the Samsung Galaxy S22+, I had high expectations for the eldest sibling in the Samsung Galaxy S22 series. With its significantly larger price tag, the Samsung Galaxy S22 Ultra had to outshine the middle child in at least two areas, if I were to be won over.
While this review isn't meant to provide a direct comparison between the two phones, there's nothing like a bit of sibling rivalry to set the tone. So, do the Samsung Galaxy S22 Ultra's camera upgrades, bigger battery, and better display measure up to my expectations? Here's my full review having spent almost a month with the phone.
DESIGN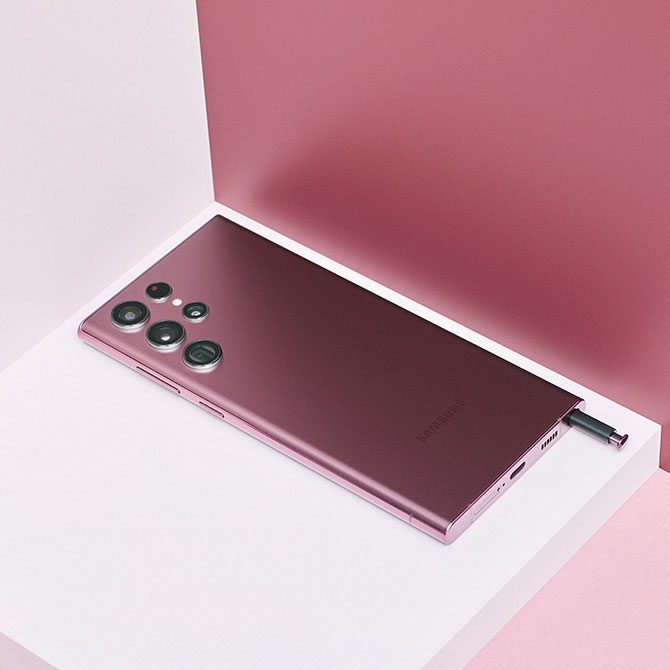 Let's start on neutral ground, to be fair. The S22 Ultra's design is instantly distinguishable from the S22 and S22+ given its boxier silhouette that takes after the Note series, as well as the curved edges of the screen. I must confess that I'm partial to the rounded corners of the S22+, but that's purely personal preference. With that said, the curved metal frame offers a comfortable grip and the built feels decidedly robust and premium.
I'm also pleased to report a familiar smooth frosted rear surface that's divine to touch without leaving fingerprints. I can even attest to the durability of the Corning Gorilla Glass Victus+ and Armour Aluminium back plates too, after one unfortunate incident of having my caseless phone drop, somersault, and land screen-side down from my lap. The phone survived scratch-free, looking as good as new (though I probably won't be taking my chances again).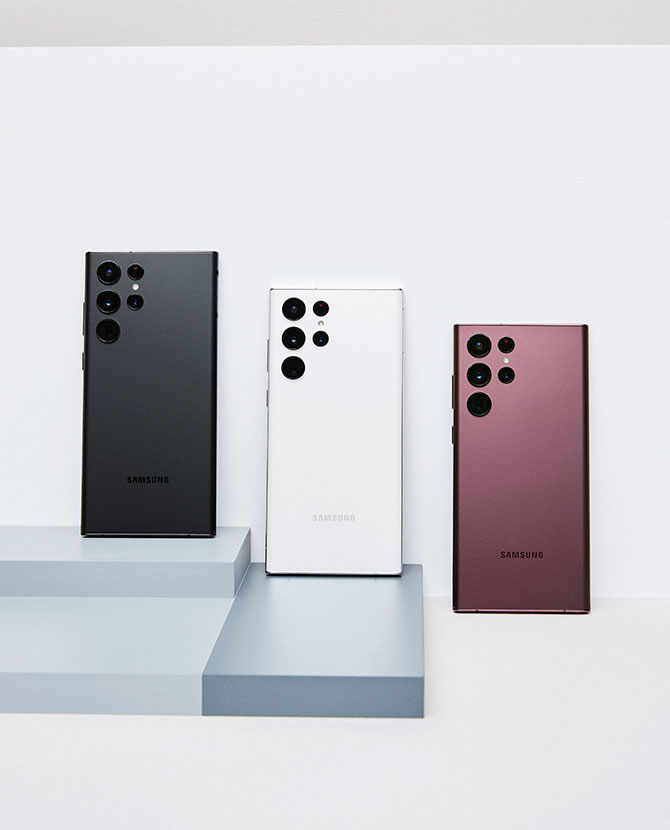 Instead of a camera bump typical of Samsung, the S22 Ultra's four cameras are embedded into the rear body. This gives it a cleaner look, but the larger protruding lenses mean the phone won't lie flat on its back without the right phone case. The phone arrives in four colours, including a new Burgundy (my pick) and Green, as well as Phantom Black and Phantom White.
DISPLAY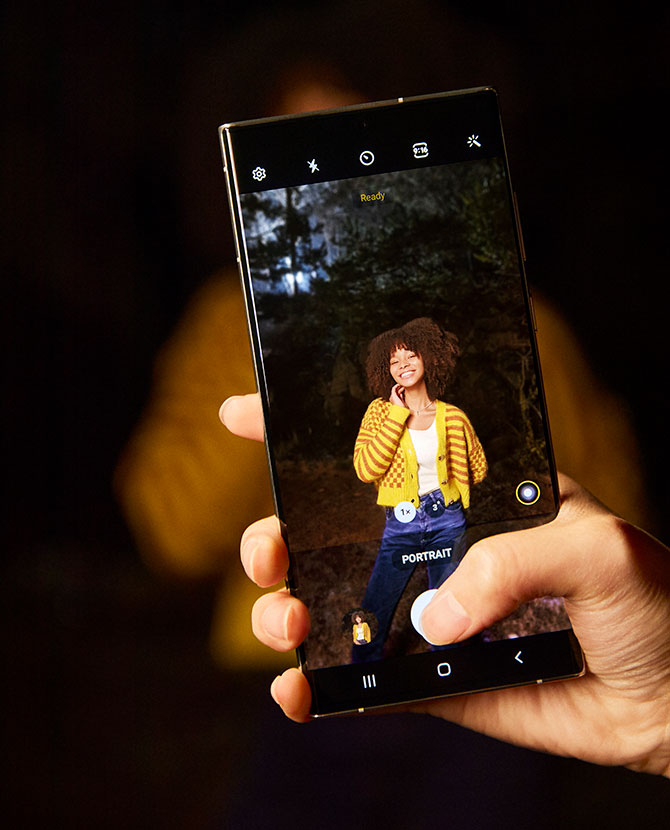 The display is one area where the S22 Ultra gets a one-up over the S22+. It features a 6.8-inch Dynamic AMOLED QHD+ LTPO display with 120 Hz adaptive refresh rate that's able to go down all the way to 1Hz (compared to just 48Hz on the other two models). This ensures brilliant colours and a smooth display for tasks like gaming and video streaming, while conserving battery when it comes to simpler tasks like reading a static webpage.
It also features up to 1,750 nits of maximum brightness and is supported by Vision Booster technology for exceptional visibility even under bright sunlight. With a practically bezel-less screen to boot, the S22 Ultra is very pleasing on the eyes indeed.
CAMERA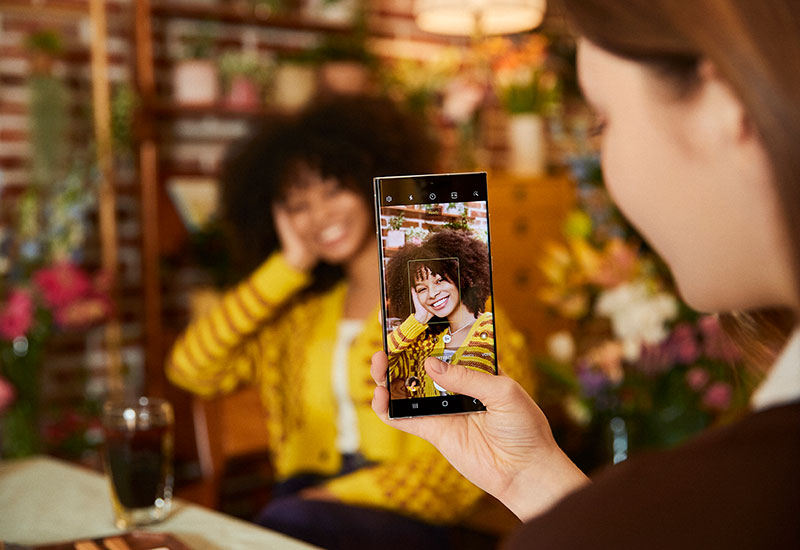 Another area where the S22 Ultra takes the lead is the camera department. It features the same 12MP (f/2.2) Ultrawide lens and 10MP (f/2.4) 3x Telephoto as the other two models, on top of a bigger 108MP Main Camera and additional 10MP (f/2.4) 10x Telephoto lens. While I was already blown away by the 30X Zoom capabilities on the S22+, the 100X Space Zoom on the S22 Ultra blows it out of the ball park.
Call it a gimmick or whatever, but I was pretty satisfied with the results. Check out a few of my photo samples below and judge for yourself.
Zoom Mode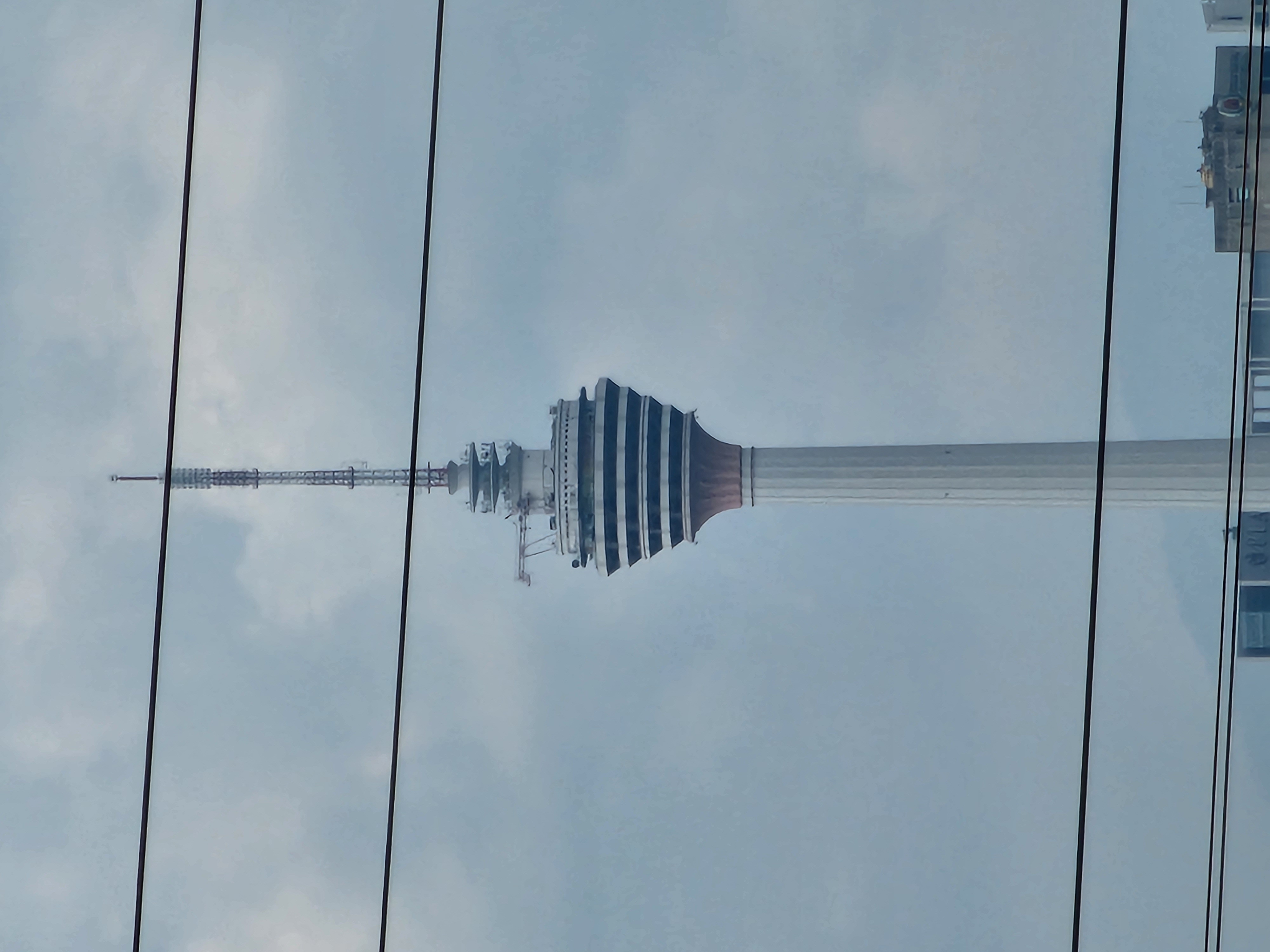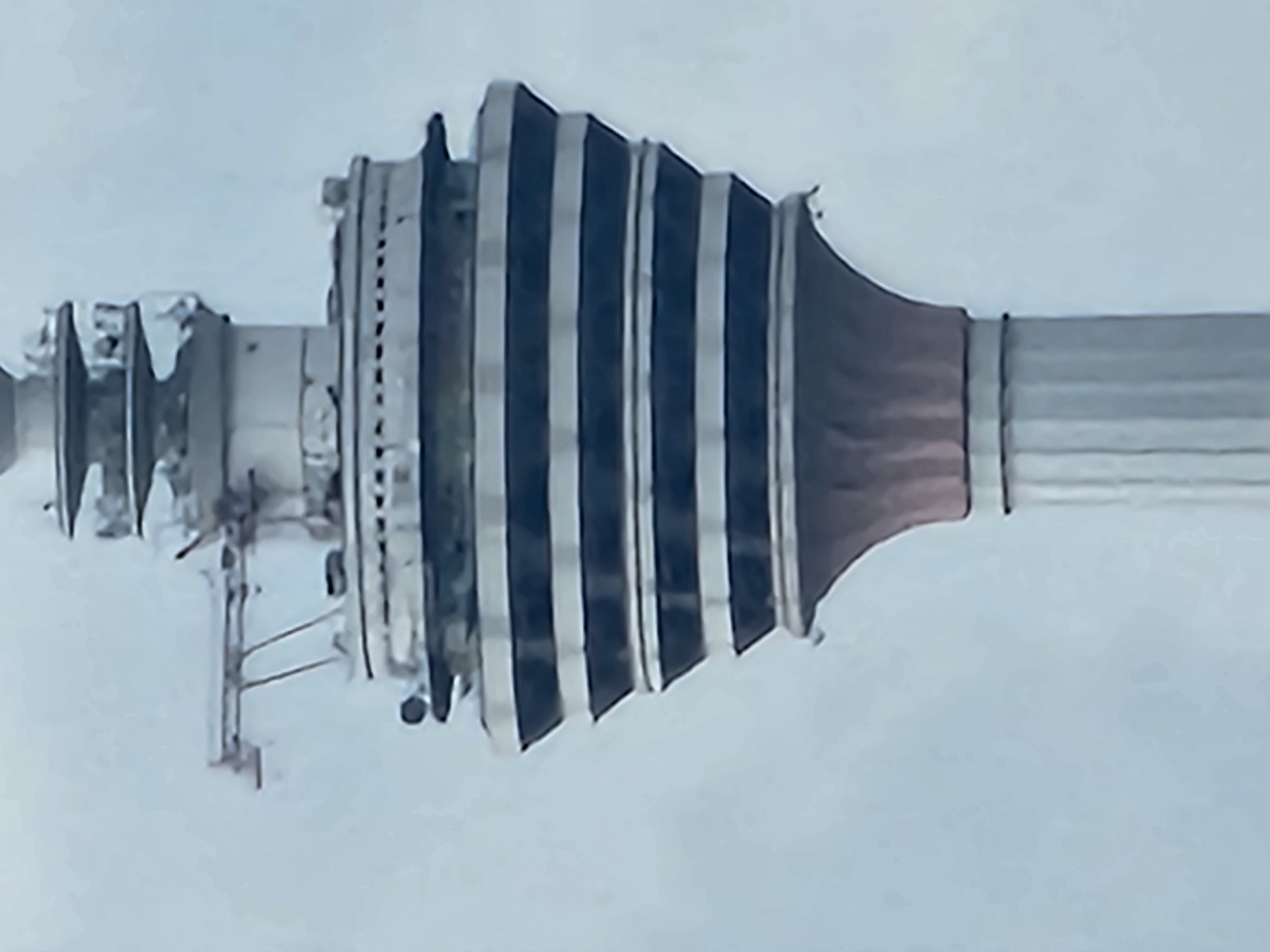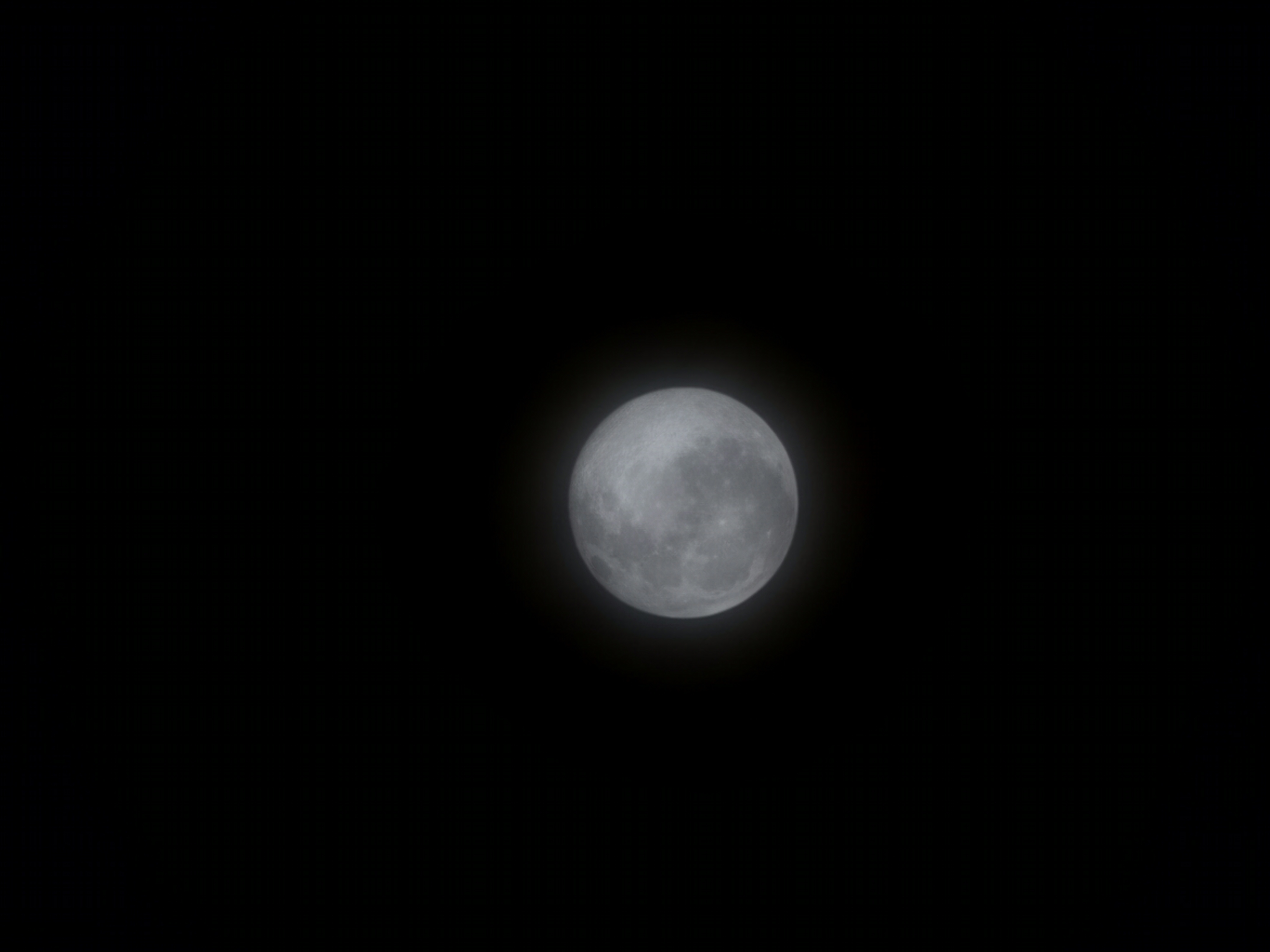 Portrait Mode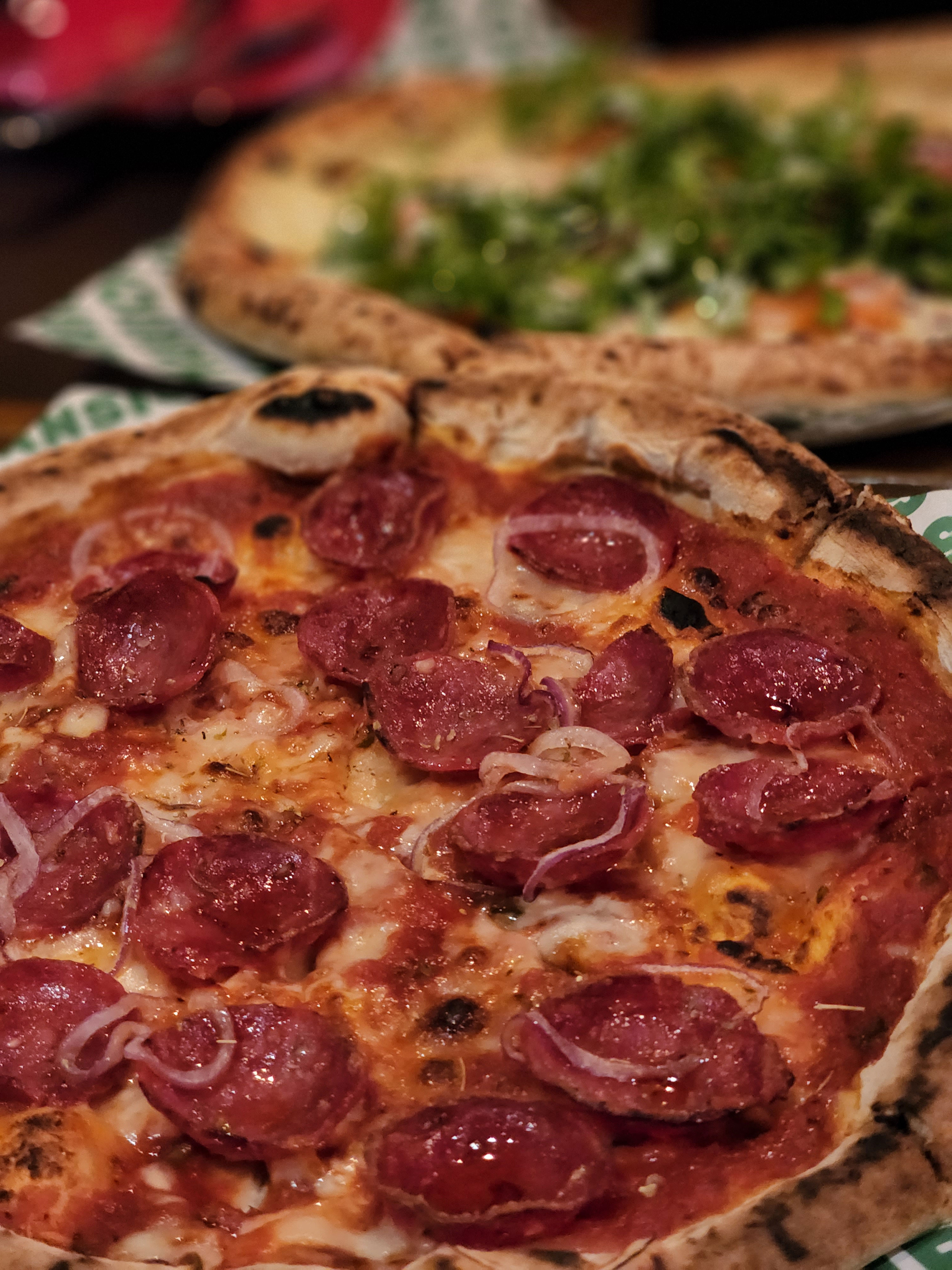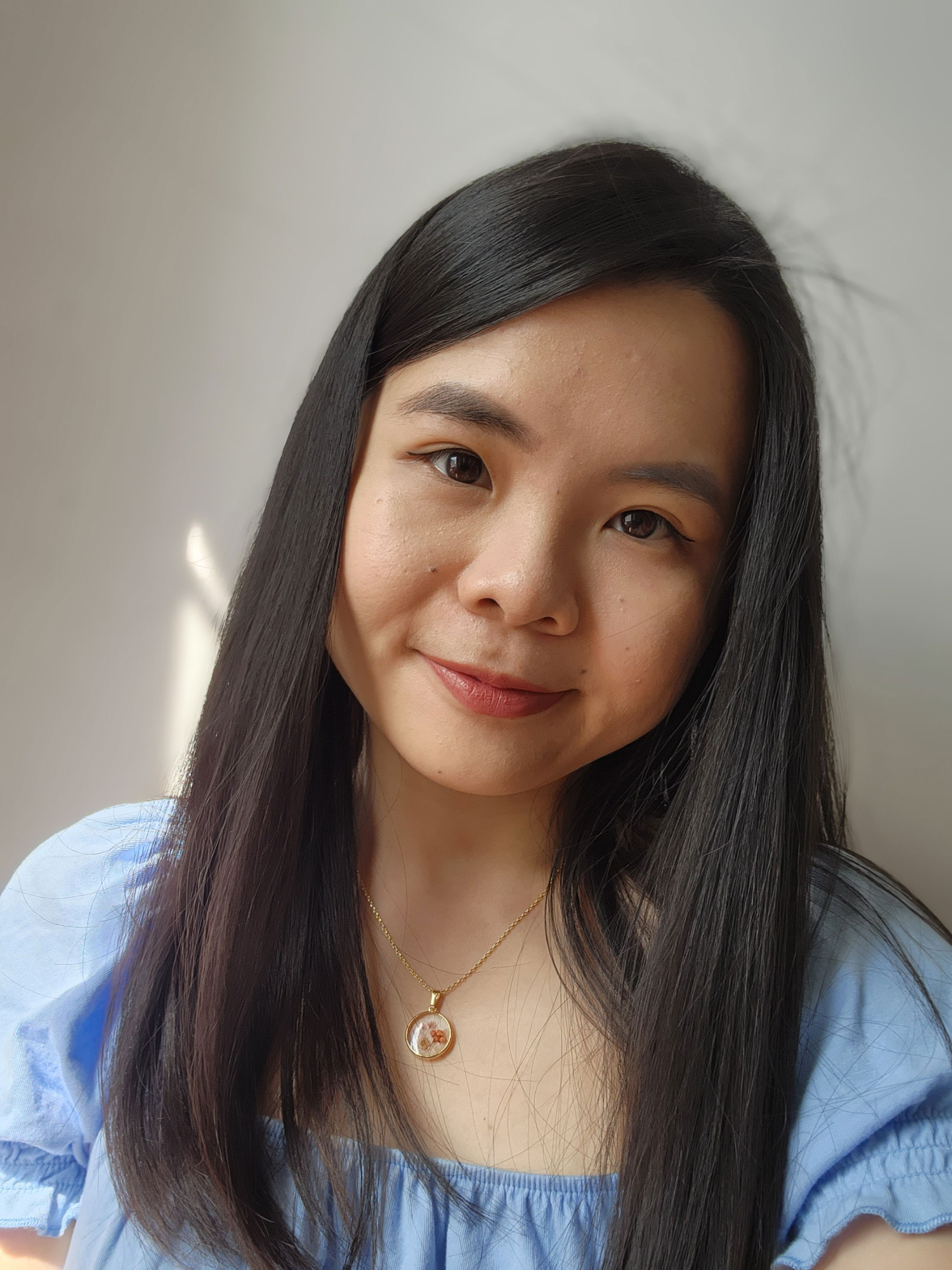 As for video, here's an Instagram Reel shot and edited entirely on the S22 Ultra:
View this post on Instagram
Shot on Normal and 3X Zoom Mode in a low-light, indoor setting
Like the S22+, I noticed a short lag between pressing the camera button and the actual picture being taken. If you can excuse that, the photo quality in both bright and low-light conditions is truly impressive. This is partially owed to Samsung's advanced AI technology that enhances photos post-capture, such as increasing contrast and sharpness for the best results. So far, I'm definitely liking what I see in my photo gallery. There's also the Expert RAW feature that I've yet to explore, but unless you're familiar with advanced photography features, you won't need to download this separate app to get pro-grade quality photos.
READ: Samsung Galaxy S22 Ultra camera test: Proof in pictures
S PEN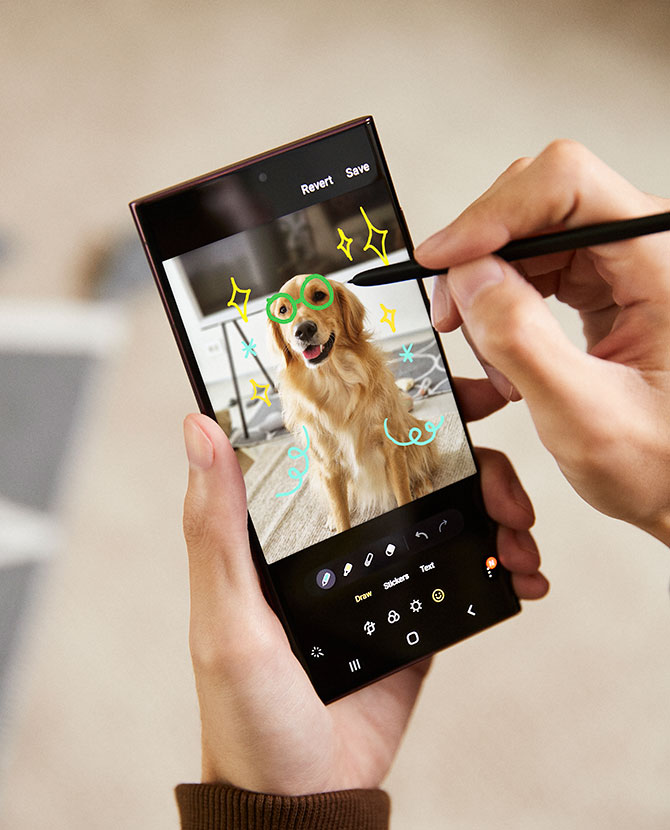 Although the previous S21 Ultra had S Pen support, the S22 Ultra is the first phone in the S series to come with a built-in S Pen. Plus, Samsung has reduced the stylus' latency by 70 per cent, making usage feel more like pen and paper. It took some getting used to, but I found myself using the S Pen to scribble notes and turn them into easily readable text at a few work events. Air Actions also come in handy for multi-tasking and hands-free use of the phone, like when I'm holding my coffee in one hand and reading the news on my phone (read: scrolling the page with the S Pen) with the other. Bonus points for convenience.
I've only scratched the surface here since it's my maiden experience using the stylus, but I can imagine doing more with it as I go along. (Hint: stay tuned for another update on the S Pen!)
PERFORMANCE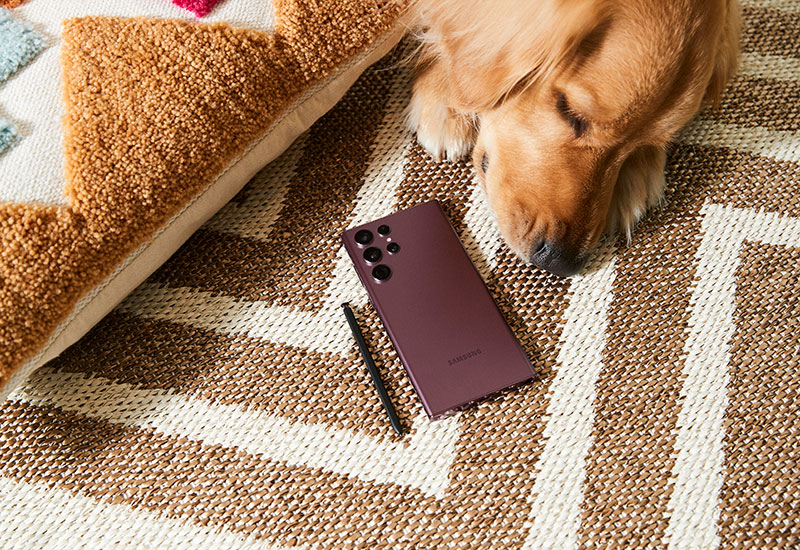 All three models in the S22 series boast the new 4nm Snapdragon® 8 Gen 1 processor. For the S22 Ultra, it is paired with either 8GB or 12GB of RAM and up to 512GB of storage. I found the 8GB base model sufficient for my moderate use, with no noticeable lag when browsing the internet, switching between apps, using video streaming apps, or gaming on high-graphic settings. As for storage, I'd recommend going for maximum storage if you enjoy taking photos as much as I do, as higher resolution media files can be quite large.
In terms of battery life, I noticed marginally longer (roughly one to two more) hours of use with the S22 Ultra compared to the S22+ despite the larger screen. However, the former also heats up a tad more frequently, especially when using the camera. Regardless, I'm content as long as the 5,000mAH battery lasts me more than a full day of use on a full charge—and it does. For ultra heavy users, the phone also supports 45W super-fast charging that amounts to about 50 minutes of video with just 10 minutes of charge so you can stay on top of your tasks. (Note: the charger is sold separately.)
FINAL VERDICT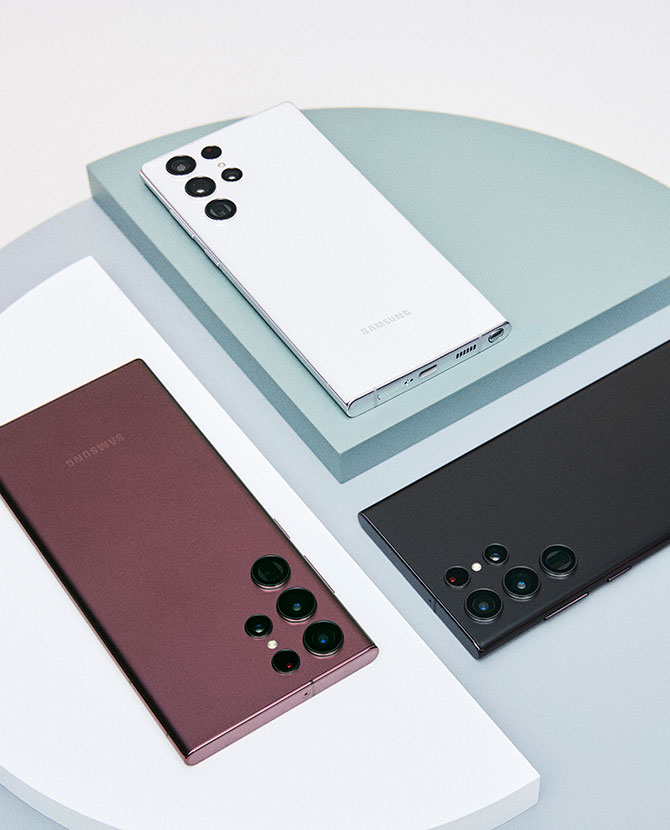 To answer the question at the start of this review, yes—the Samsung Galaxy S22 Ultra definitely meets my expectations and more. It checks the right boxes to offer the full package for power users who prioritise mobile photography, buttery smooth performance, and a reasonably long battery life. The S Pen is an added bonus, but even if you don't care much for it, the camera and hardware upgrades in the S22 Ultra make it a tough Android flagship smartphone to beat.
The Samsung Galaxy S22 Ultra is priced from RM5,099 and is available through Samsung.com/my, carriers and retailers online.
Read more gadget reviews here.
| | |
| --- | --- |
| SHARE THE STORY | |
| Explore More | |