As someone who enjoys a hybrid work environment and travels regularly (though still not as often as I'd like), I've always preferred smaller screen devices for their portability and convenience. Whether for work or personal use, I comfortably alternate between my old 13-inch MacBook Pro, iPad Air and, in the absence of the two, my iPhone 14 Pro. Then I got my hands on Apple's latest 15-inch MacBook Air M2. 
When it was announced at WWDC in June, I was honestly more taken by the Apple Vision Pro and other software updates that I didn't give the upsized laptop much thought. Now that I've spent two months with it though, I'm not sure if I'd go back to 13-inch laptops again. Here's why the 15-inch MacBook Air M2 turned me into a big screen fan, plus my full review on all the upgrades that come with the larger package. 
View this post on Instagram
DESIGN
One key reason why the new MacBook Air wins hearts (including mine) is thanks to its 11.5mm thin design. This makes it the world's thinnest 15-inch laptop, while weighing only 1.51kg. Make no mistake, it's still noticeably larger and heavier than its 13-inch counterpart (1.25kg); but remains portable and lightweight enough to carry around during my trips or daily commute. Despite its thin design, it has the same solid, durable build and premium-looking finishes as before: Midnight, Starlight, Space Grey and Silver. 
The keyboard also remains unchanged (no complaints here), but the trackpad is larger—making it easy to navigate the bigger screen. For the eco-conscious, it's worth nothing that the new MacBook Air is designed using 100 per cent recycled gold plating and tin soldering across multiple printed circuit boards, and 100 per cent recycled rare earth elements in all magnets. Additionally, over 99 per cent of the packaging is fibre-based, in keeping with Apple's goal of completely removing plastic from its packaging by 2025.
DISPLAY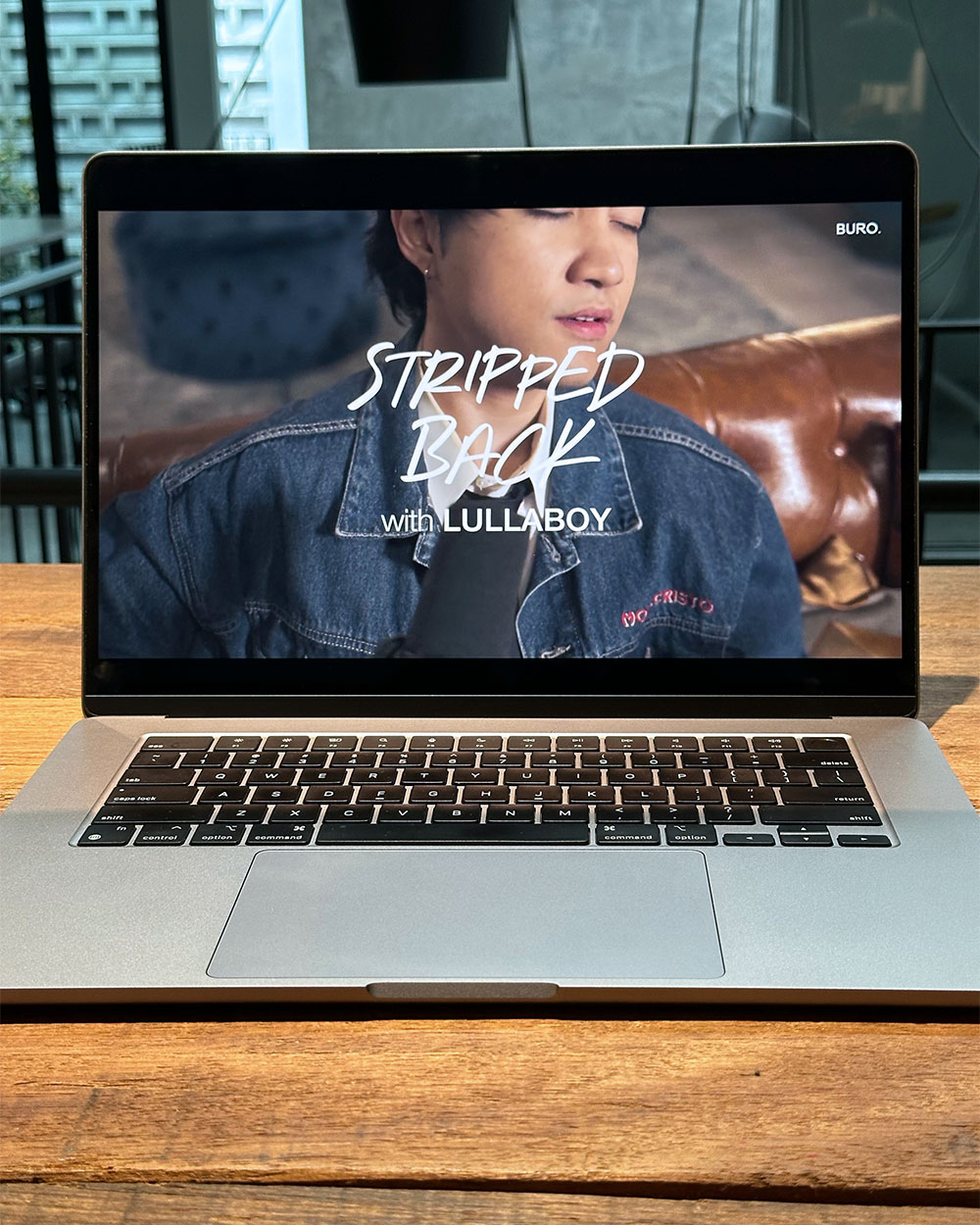 With the larger 15.3-inch Liquid Retina display comes a taller 16:10 aspect ratio that affords more real estate. If you're accustom to smaller screens like me, you may wonder if you really need all that space at first. Eventually though, I found ways to utilise the extra room for multi-tasking and easier access to different windows and applications. Even when I'm doing simple tasks like checking emails and browsing the web, I now appreciate being able to see more at a glance. 
Coupled with its support of up to 500 nits of brightness and 1 billion colours, visuals look remarkably crisp and clear. In my line of work, this is especially important to check the sharpness of details in photo and video content. After hours, it makes watching Netflix and YouTube videos much more rich, vibrant and enjoyable too. 
BATTERY & PERFORMANCE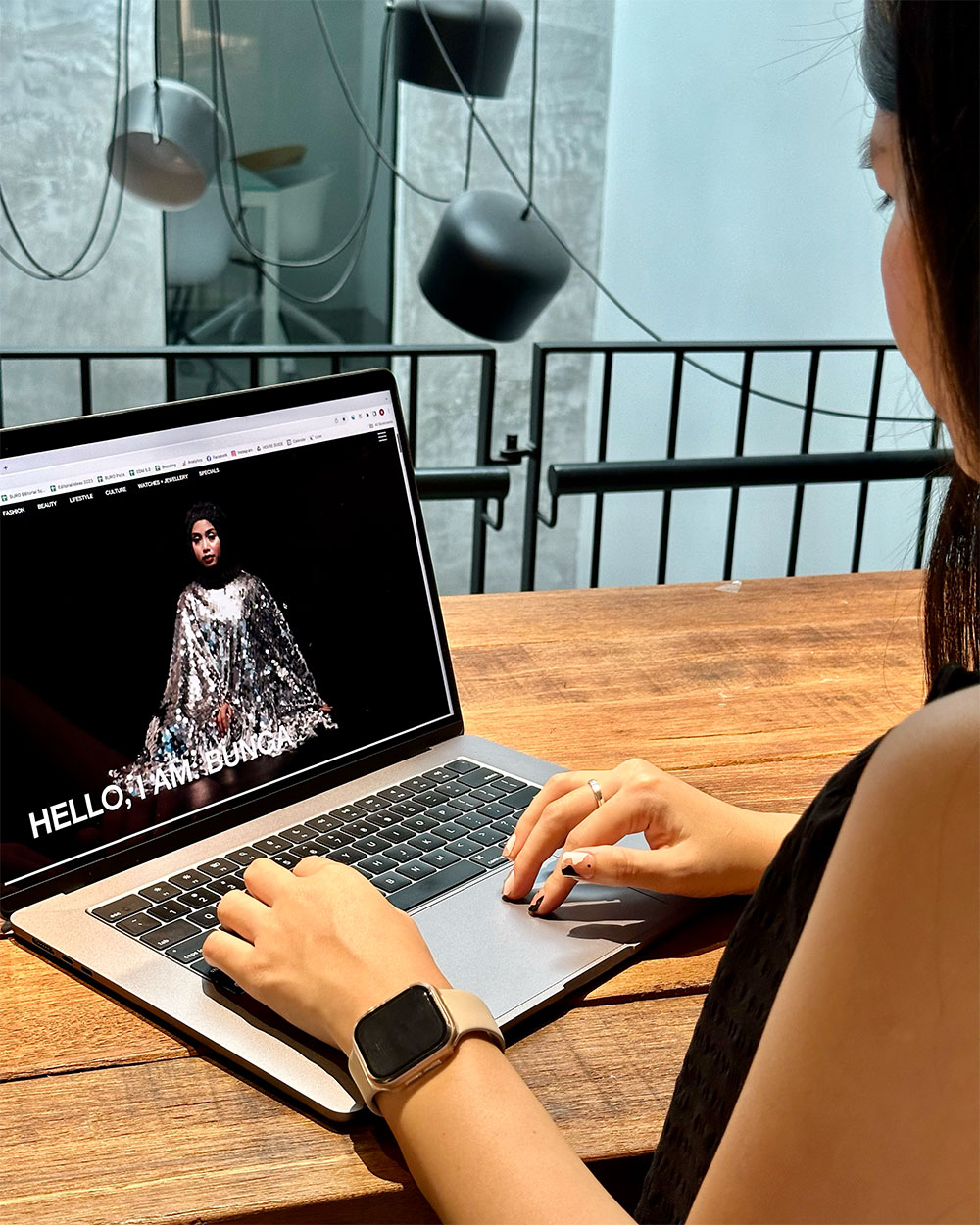 Of course, another major upgrade to the new MacBook Air is the ultra-powerful M2 chip. It features a 8-core CPU with four performance cores and four efficiency cores, a 10-core GPU for fast graphics, and a 16-core Neural Engine. Altogether, this translates into seamless performance for work, play and everything in between. Apple claims it's up to 12x faster than the fastest Intel-based MacBook Air and up to 1.4x faster than the M1-powered MacBook Air. 
While I don't have any advanced softwares to verify these benchmarks, I can definitely feel the difference in productivity against my older Intel-based MacBook Pro. There were no lags or freezes even under heavy workloads like Adobe softwares and switching between browser tabs with graphic-heavy content. Due to its fanless design, I am finally free of annoying "helicopter fan sounds" (as I used to call it). That, and no overheating issues gets a double thumbs up from me. 
What's more, the enhanced chip brings improvements to battery life, which is now good for up to 18 hours. I'm very happy to report that the numbers are pretty accurate. On average, the MacBook Air lasts about one and a half to two days on a single charge for tasks like writing articles, browsing the web, listening to music, streaming/watching videos, and the occasional photo editing on Adobe Photoshop. It's also worth mentioning that the MacBook Air comes with a 35W Dual Port Power Adapter in the box, allowing you to charge two devices at the same time. Who doesn't like a multi-tasker?
CAMERA, SOUND & CONNECTIVITY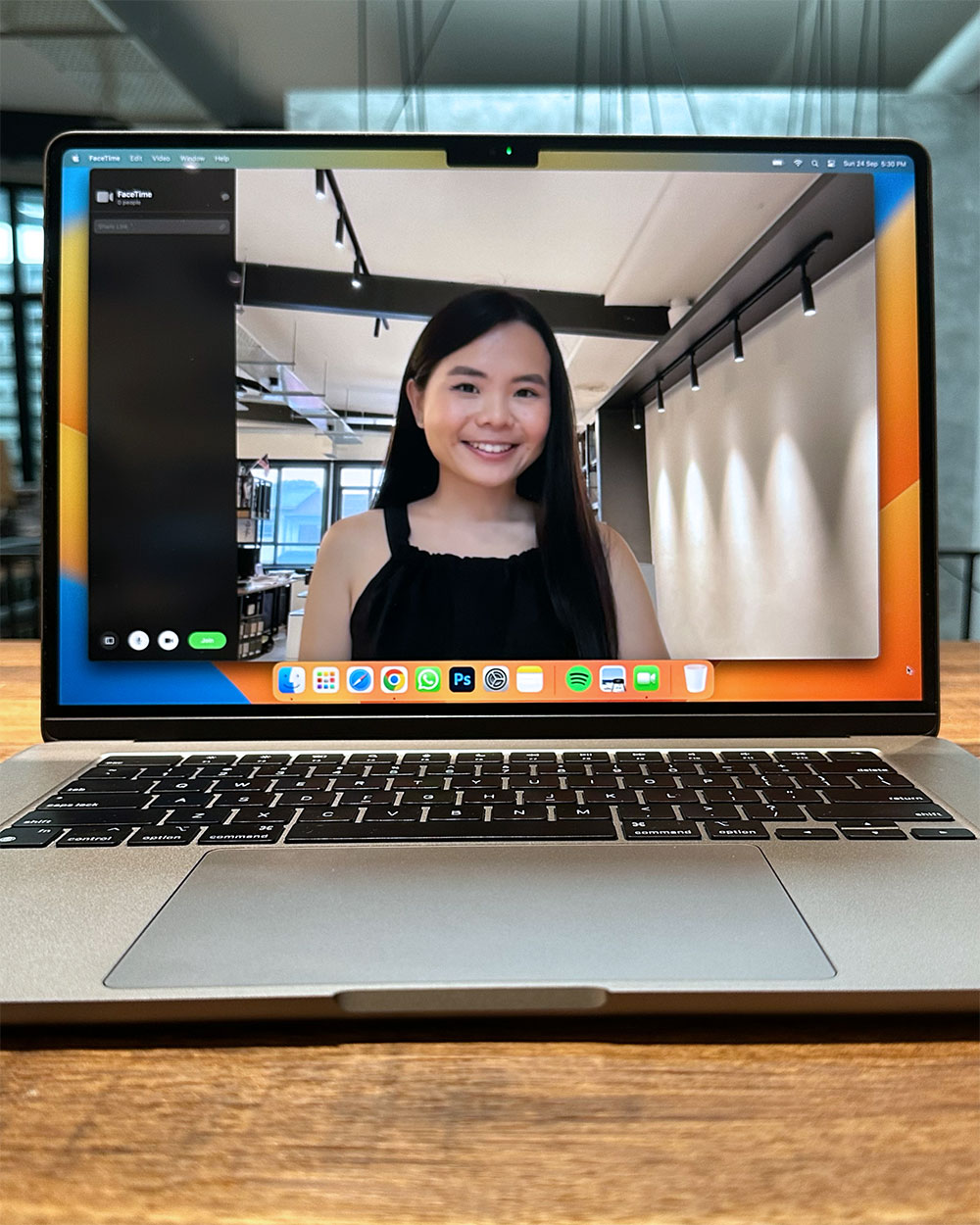 Compared to its predecessor and smaller sibling, the 15-inch Macbook Air comes with a higher resolution 1080p FaceTime HD camera. Paired with an advanced image signal processor and a three-mic array, FaceTime calls and video conferencing turn out clearer with better colour, contrast and details overall. 
Further, there are some noteworthy updates in the audio department. While the 13-inch version has standard stereo speakers, this larger laptop features a six-speaker sound system with two tweeters and force-cancelling woofers that deliver impressively punchy bass beats. In fact, my friends and I were pleasantly surprised by its sound quality and loudness when I used the laptop as a speaker of sorts during a recent staycation at an Airbnb. It also supports Spatial Audio when playing music or video with Dolby Atmos. Considering its size and category, this is a truly commendable feat.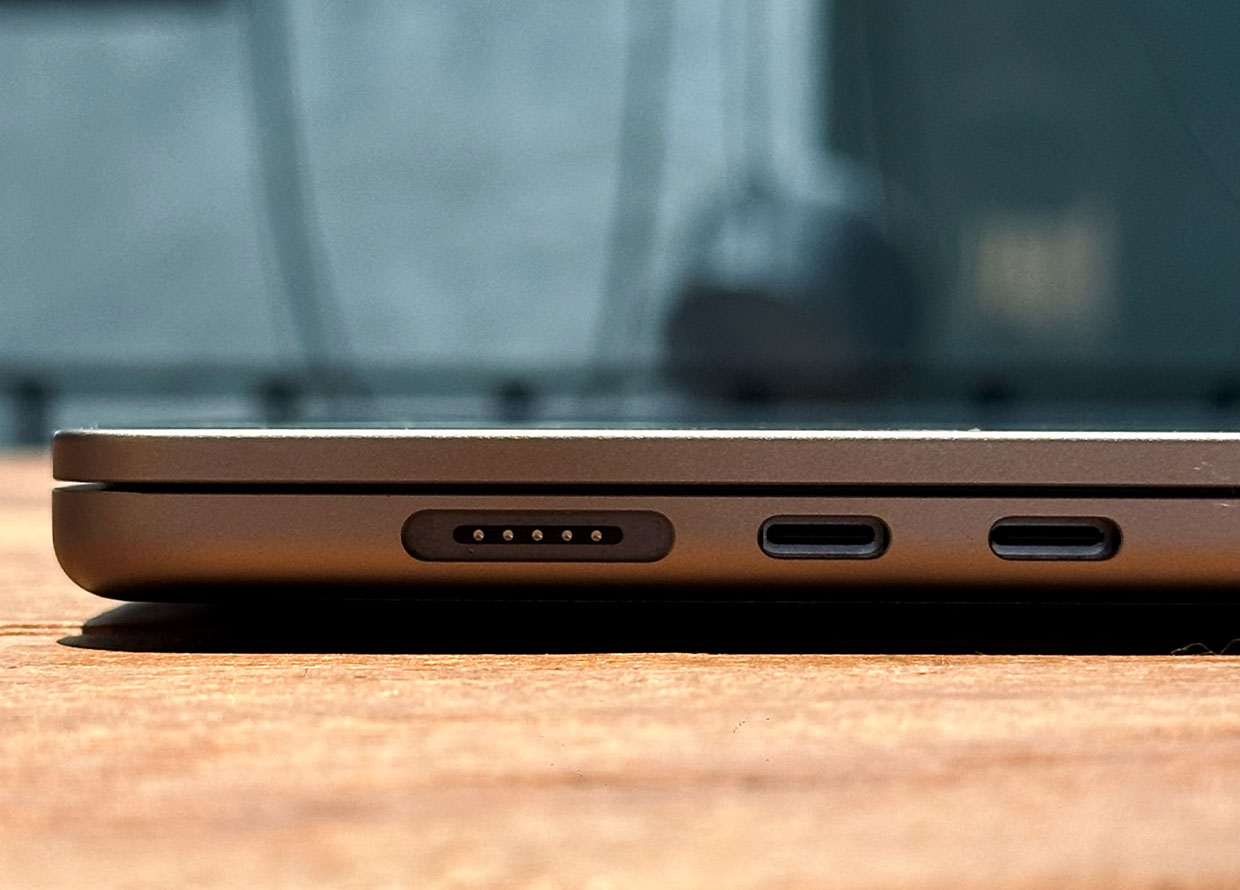 In terms of connectivity, the new Macbook Air is equipped with MagSafe 3 charging, two Thunderbolt (USB 4) ports for connecting accessories and up to a 6K external display, and a 3.5mm headphone jack. My only quibble is the limited number of ports—though that's expected as Apple typically reserves more for the Pro models. I'd also prefer having ports on both sides of the laptop for convenience, as some plugs may bend in awkward positions. However, this isn't a dealbreaker as it can be easily rectified by investing in an external USB hub. 
FINAL THOUGHTS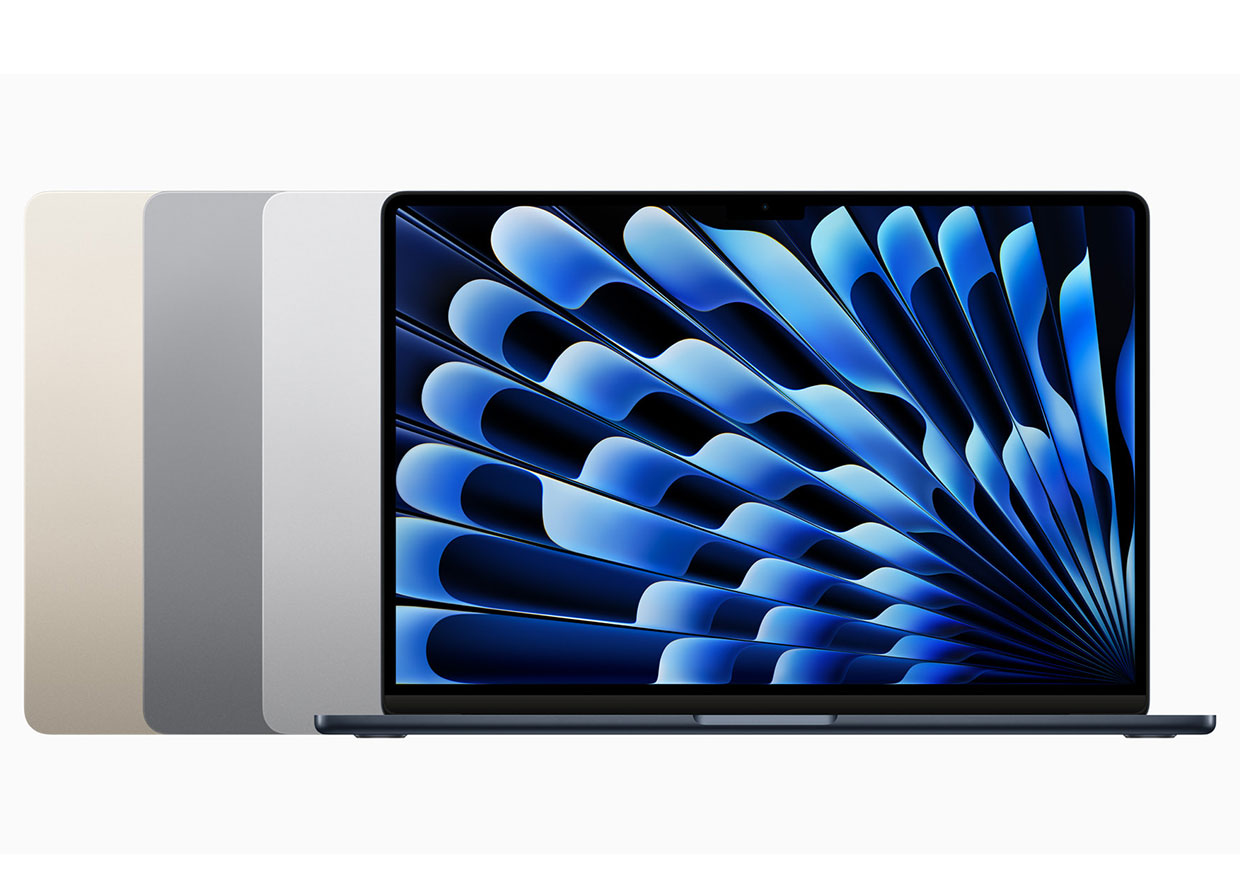 All in all, the new 15-inch Macbook Air is a solid laptop that checks all the important boxes. It has a portable and durable design, a brilliant display, great performance and excellent audio visual systems. Frankly, the M2 chip alone is enough to make me recommend the upgrade if you're using any Intel-based Mac or PC laptop equivalent. Heavy-duty users (read: frequent use of multiple programming, designing, creative and/or gaming softwares) may benefit more from the advanced M2 Pro or M2 Max chip in the Pro models, but this is the best Mac for the average user in my books. 
The 15-inch MacBook Air with M2 starts at RM6,199 and is available at all authorised Apple resellers and via apple.com. 
For more tech reviews, head here. 
| | |
| --- | --- |
| SHARE THE STORY | |
| Explore More | |