Most working adults today will find it practically impossible to live without a smartphone and desktop/laptop. Tablets, on the other hand, are often an afterthought for those who already own one or both of these devices.
However, tablets have now come a long way since the first mass-market model to achieve widespread popularity—the original iPad—was introduced by Apple circa 2010. With productivity being a driving factor for medium to heavy consumers, tech brands have been fitting their latest tablets with faster processors, bigger batteries, and more features to fill a different kind of gap compared to a smartphone or desktop.
Personally, a tablet has always been a device I thought would be nice but not necessary to have. If you share the same sentiment, let me warn you: don't get your hands on a tablet. Once you do, it's pretty hard to convince yourself you don't need one. In other words, you don't know what you're missing out on until you do.
As a new tablet user, here's why I fell in love with the latest, fifth-generation iPad Air (2022 model)—and seven ways I've been using it for work and play. [Full disclosure: I own a MacBook and an iPhone, which makes getting an iPad even more worthwhile.]
1. Browse content on-the-go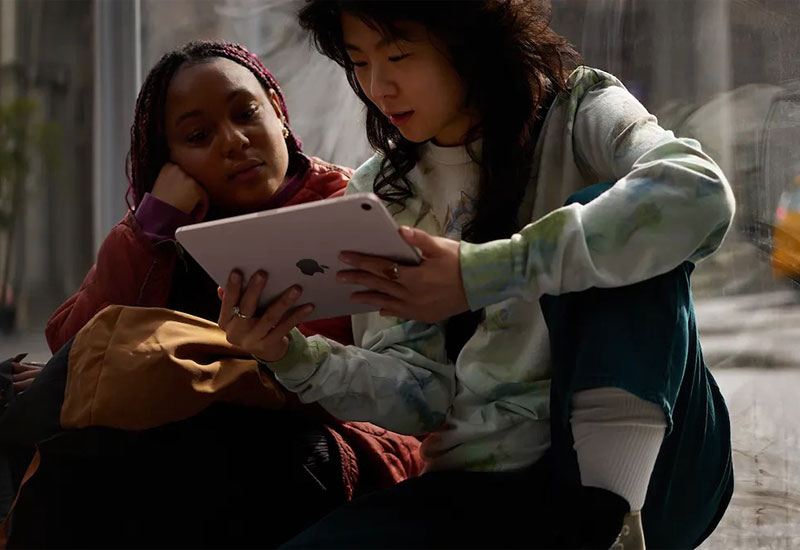 While a smartphone is more pocketable for commute and a computer or TV is more practical in a stationary position at home, the iPad Air is the perfect mid-sized device for everywhere in between. Imagine a long road trip in the car or a visit to the neighbourhood cafe—it's the most sensible device to bring along for work or to keep myself entertained. The bezel-less 10.9-inch Liquid Retina display offers a clear, reasonably large screen to read or watch videos, without the weight and bulk of a laptop at just 462 grams (WiFi + cellular model).
If you're one who shifts from your desk to the couch to the bed and then back to the couch again (like me), then the iPad Air will definitely fit your needs. (P.S. It also comes in handy when someone else is hogging the TV.)
2. Turn it into a second display

Instead of constantly switching between tabs or minimising two windows and placing them side by side on my laptop, the iPad Air serves as a practical second screen. I can use it as a separate display or as a Sidecar to my MacBook, which allows me to extend or mirror my desktop. This is especially useful when I need to refer to an email or a document while writing an article or preparing a presentation, or when transferring files from one location to another.
3. Multitask with Split View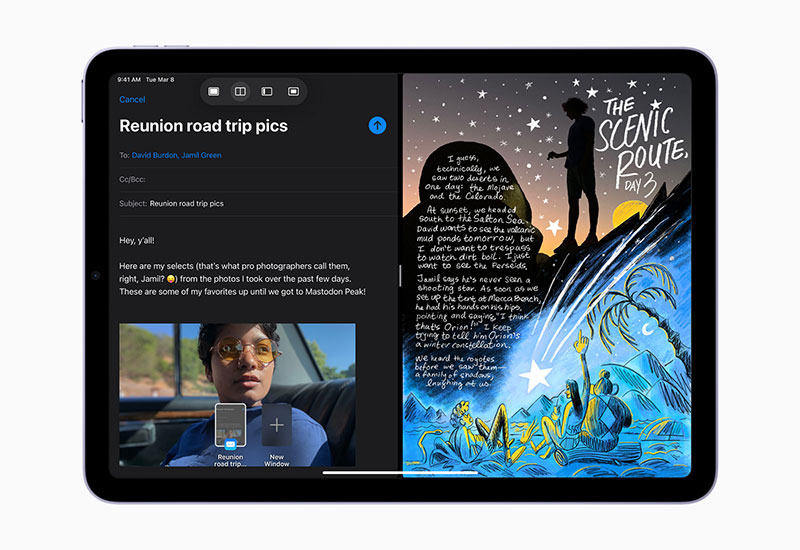 When not using the iPad Air as a second screen, I often find myself relying on the Split View feature to multitask. With the additional Magic Keyboard (sold separately), the iPad Air almost turns into a laptop for me to type and work conveniently. As someone who often moves around and works remotely, this gives me the option to work from a smaller, more portable device instead of having to carry my laptop with me wherever I go. What's more, the new M1 chip delivers 60 per cent faster performance than its predecessor with up to two times faster graphics. The 8-core CPU is such a powerhouse that I could have a dozen apps open and each one would still run smoothly without skipping a beat.
4. Answer and make video calls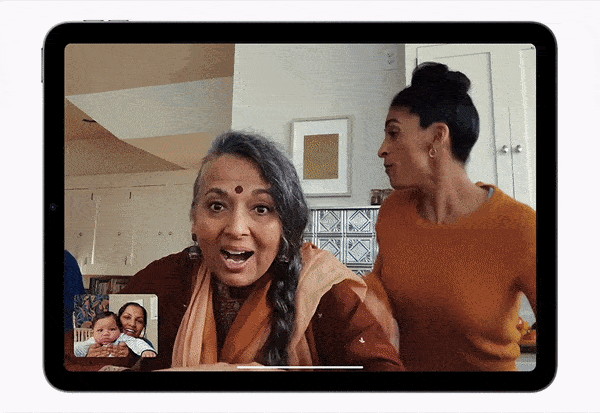 Sure, you can have video calls on any tablet or mobile device. But what's cool about the latest iPad Air is the new front-facing Ultra Wide camera, which supports Centre Stage. This feature uses machine learning to keep faces within the frame, so you could be walking, dancing, cooking, or going about your day without having to constantly adjust your position to be visible (within reasonable range). I tried this feature on FaceTime with my partner, where I walked in and out of my room and the camera panned immediately to trace my movement. My partner's exact response was "Wow, that's so cool!" Enough said.
5. Charge other devices
Also thanks to the M1 chip, the iPad Air is now more efficient and therefore longer-lasting in terms of battery life. Apple says it can last up to 10 hours of video playback on WiFi or up to 9 hours on mobile data. For me, a full charge usually lasts two to three days of light to moderate usage. The iPad Air also supports fast charging with a 20W USB-C power adapter which is still included in the box at launch. Given its long battery life, I sometimes use it to charge my iPhone or Apple Watch. No power adapter or power bank while I'm out and about? No problem.
6. Screenshot entire web pages and create PDFs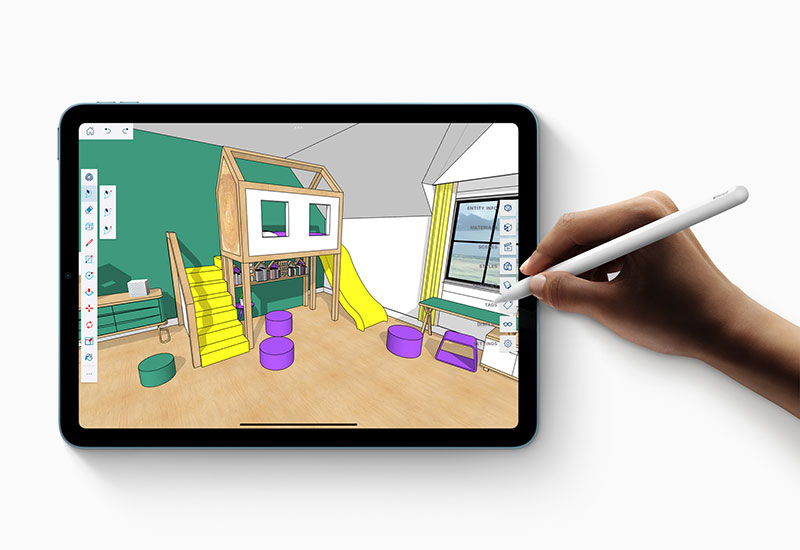 Using the Safari browser, I can easily screenshot an entire webpage instead of having to scroll and snap each frame separately. I can also conveniently convert them into PDFs to annotate text with my Apple Pencil (fingers work too, but the tool significantly helps with precision). This comes in handy for editing and sharing long-form content or if you want to save a particular page to revisit later without keeping too many tabs open on your browser. Bonus: signing off on PDF documents is also a lot easier with the Apple Pencil!
7. Travel between devices
If you're an Apple user, you'll be familiar with how seamless it is to go from one device to another—and the iPad just adds to this convenience. For instance, I could be typing a to-do list in my Notes app on my phone in my Grab ride, then go through it later on my tablet at home or in the office, as long as they are signed in with the same Apple ID.
Another related feature I use a lot is Handoff, which allows me to start working on one device then switch to another nearby device to pick up where I left off. For example, when I'm browsing the web on my tablet and would like to open the same tab on my laptop, I simply need to bring the two devices closer and an icon will automatically appear for me to click and access the tab instantly. Forget retyping the whole URL or tediously copying and pasting it!
In a nutshell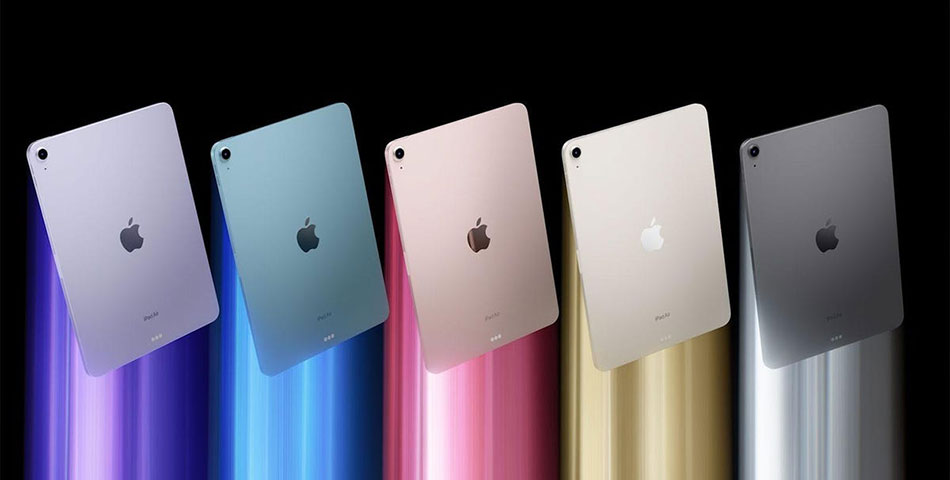 There are tons of other features that I have yet to fully explore since unboxing the iPad a month ago, especially with regard to drawing, creating, scrapbooking, and gaming. Apple has also released a slew of cool apps that creatives will find useful, including iMovie, Procreate, and LumaFusion. Even if you don't care for these additional apps, I'd say the above uses, and then some, provide enough justification to get the iPad Air. With prices starting from RM2,600, it's a sum I would pay for convenience—or rather, the power of convenience.
For more information or to purchase the iPad Air, visit apple.com/my.
| | |
| --- | --- |
| SHARE THE STORY | |
| Explore More | |