Technology
6 Thrilling role-playing games (RPG) to embark on fantastical adventures
Other-worldly escapades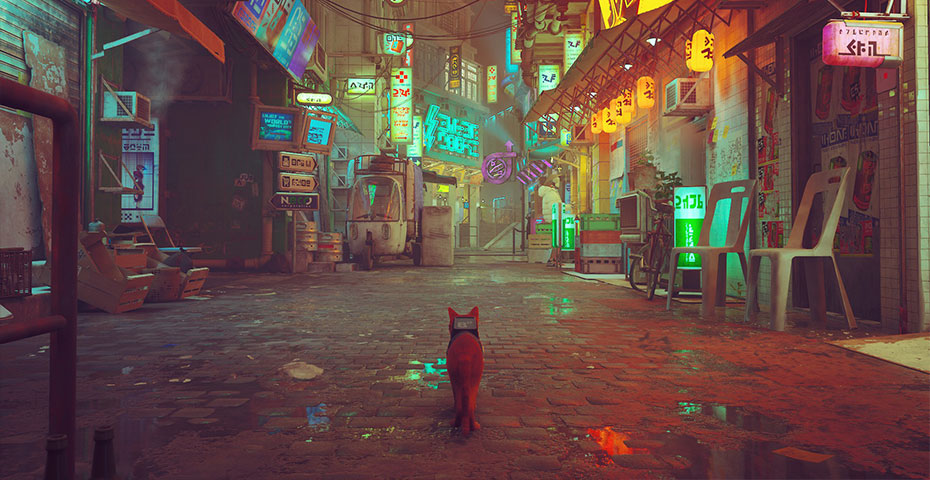 Role-playing games (RPGs) have come a long way from their humble tabletop Dungeons & Dragons origins, evolving throughout the years into the most ambitious video game genre with diverse possibilities. They offer us a chance to get lost in breathtaking fictitious universes and dive into worlds we can only dream of experiencing. The best RPGs will have you feeling like you're a part of their world by incorporating an immersive storytelling gameplay that you never want to see the end of, even if it takes days (or even up to years) to complete.
From fantasy kingdoms brimming with possibilities to vibrant sci-fi realms, gear up and prepare for an adventure with these six exciting RPGs:
Stardew Valley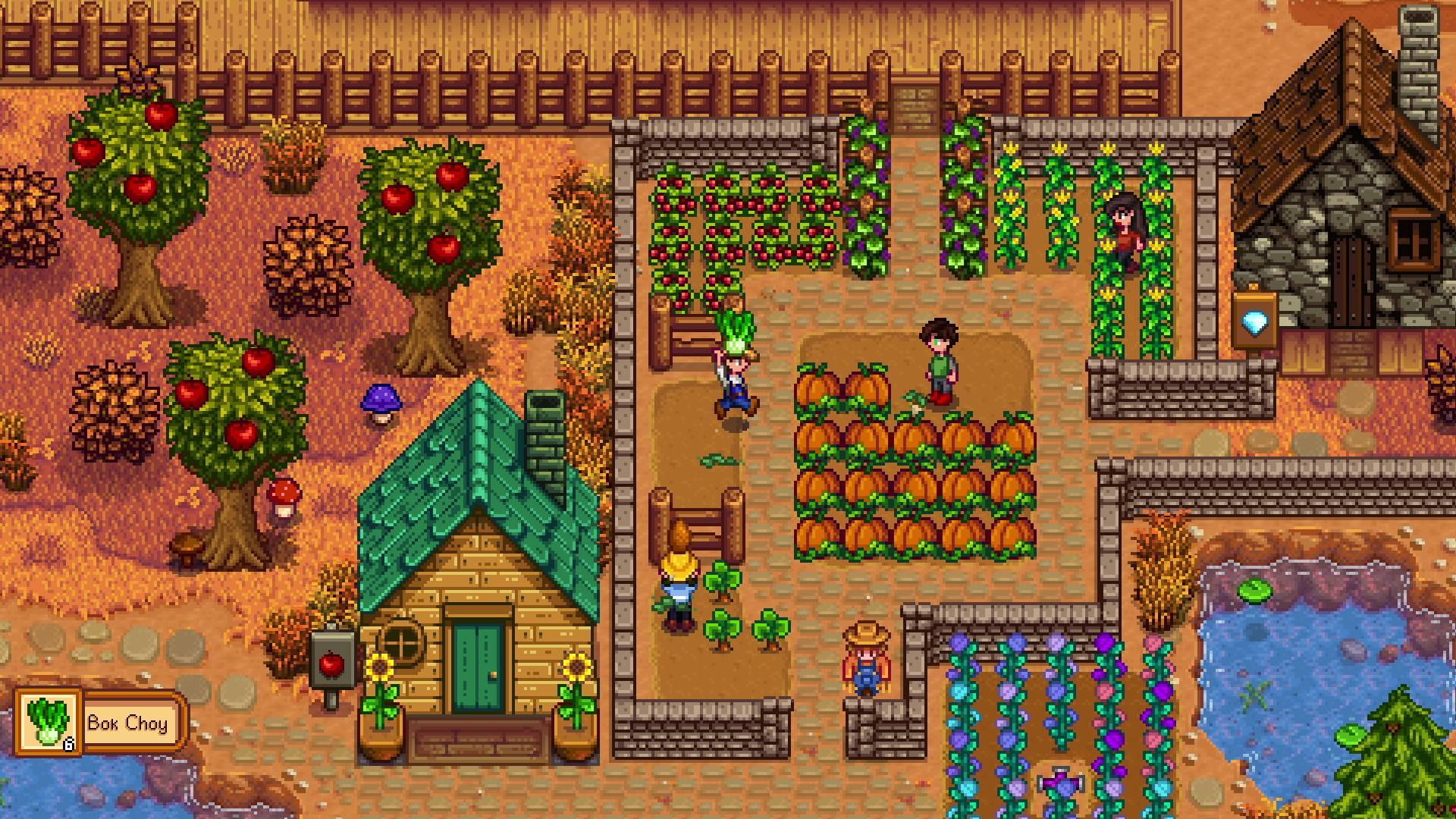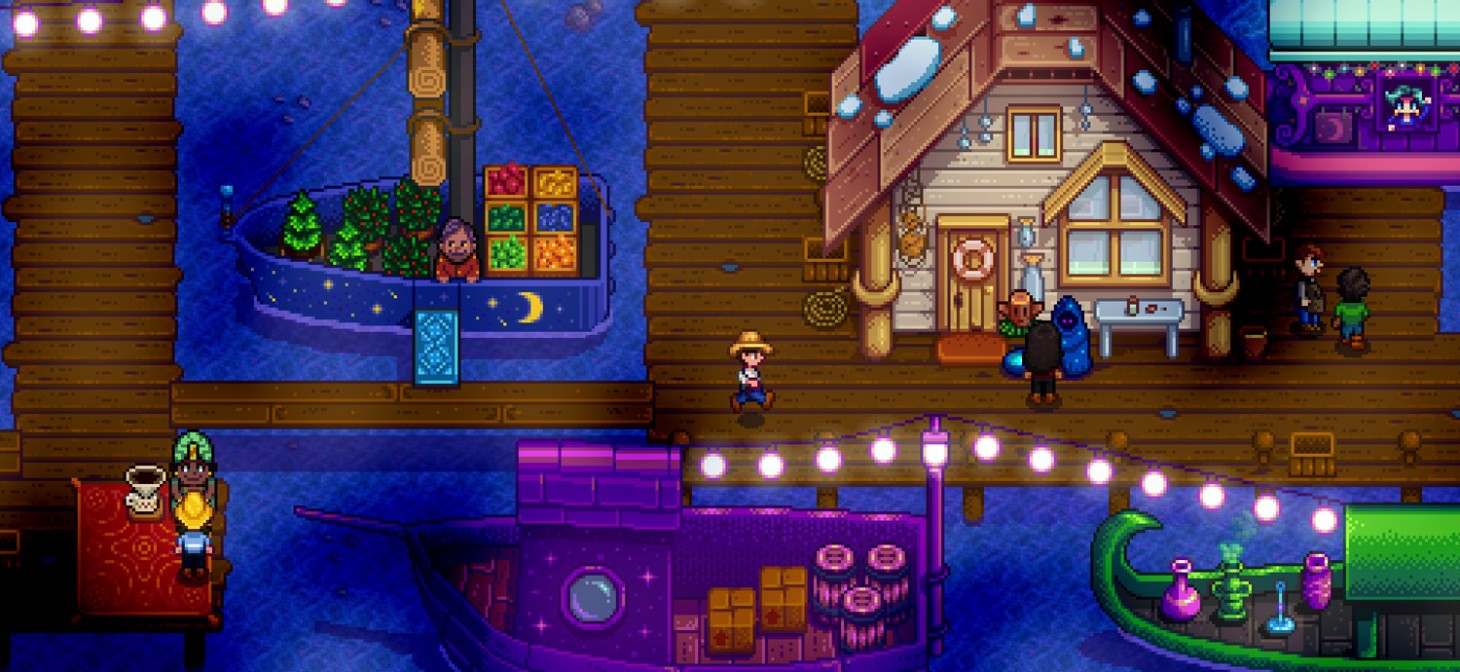 Kicking off with a personal favourite, Stardew Valley is a game I have played enough times that I've completed every plotline, explored every square-inch of the 16-bit countryside town, and became best friends with every character. The story is simple: After spending years as an office drone at Joja Corporation, you inherit your late grandfather's farm in Pelican Town where your new life awaits.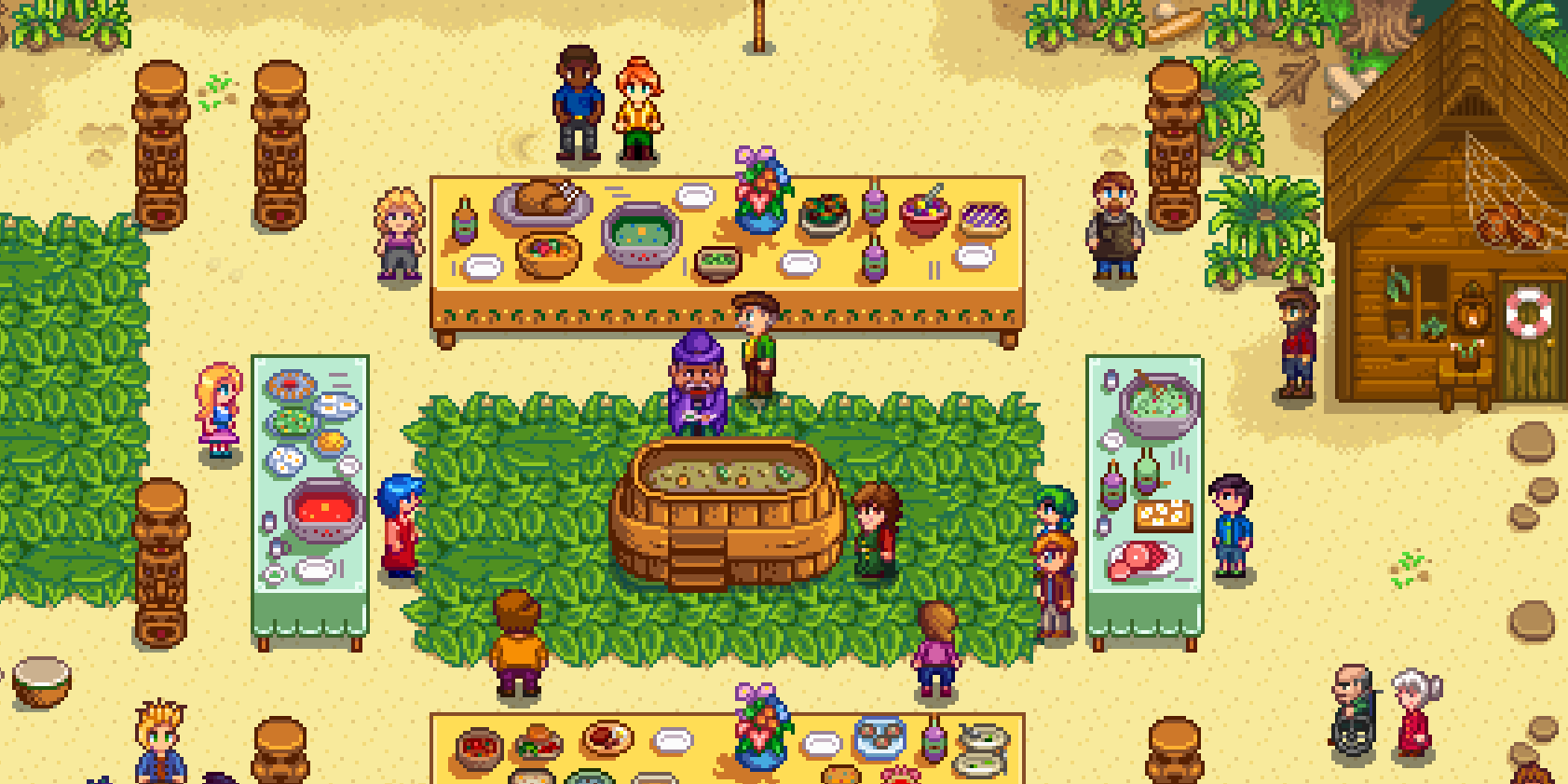 Your pleasantly repetitive routine will consist of farming, mining, fishing, foraging, shopping, raising animals, and all the fun adventures and little experiences that farm life has to offer. If you play your cards right, you may even share personal bonds with its townspeople and take your relationship to the next level. From the calming music that changes with the seasons to the intimate experiences shared with the characters, there's a sense of comfort that comes with playing the game that every player can never get sick of.
Platforms: Nintendo Switch, Microsoft Windows, MacOS, PlayStation 4, Xbox One, iOS, and Android
Genshin Impact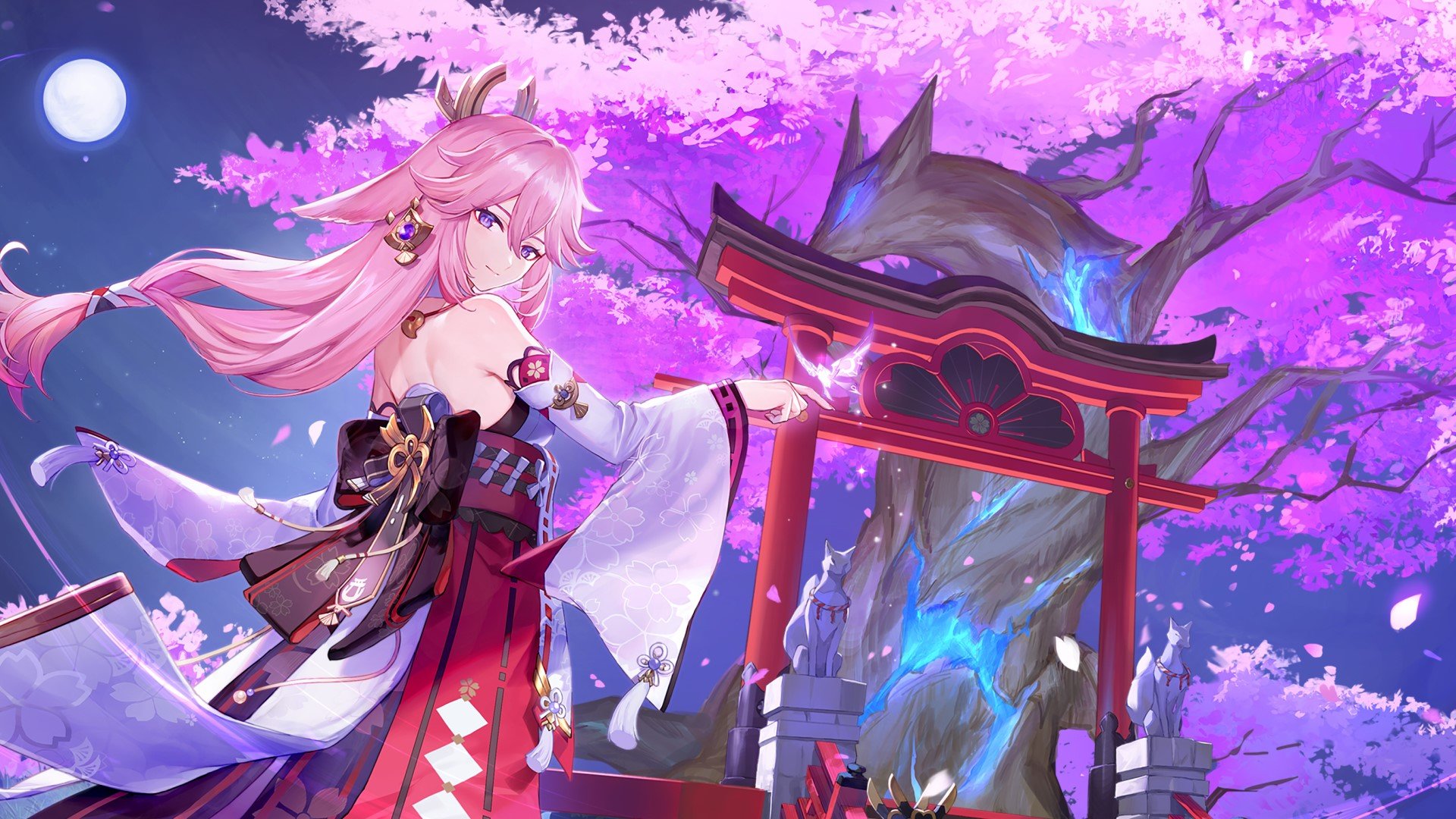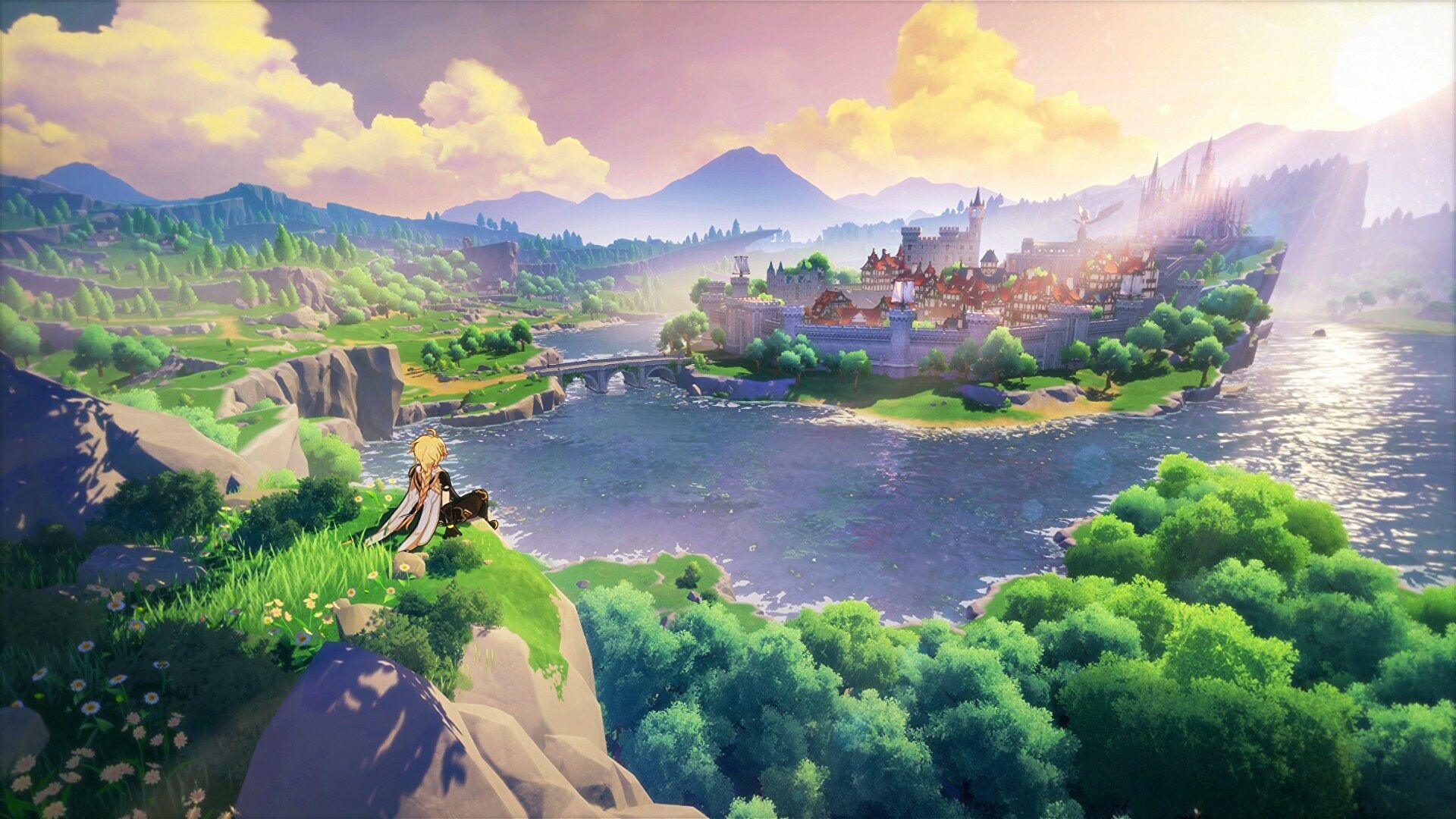 Awarded the Best Mobile Game of 2021, Genshin Impact is the latest RPG that has taken the gaming world by a storm. You play as a mysterious traveller from another world who landed in Teyvat after being attacked by a mysterious sorceress who captured your twin. Waking up on a beach at level one with zero loot, you begin your journey in search for answers with a mystical floating companion, Paimon, by your side. Much like The Legend of Zelda, there are numerous quests to complete that play into its complex lore.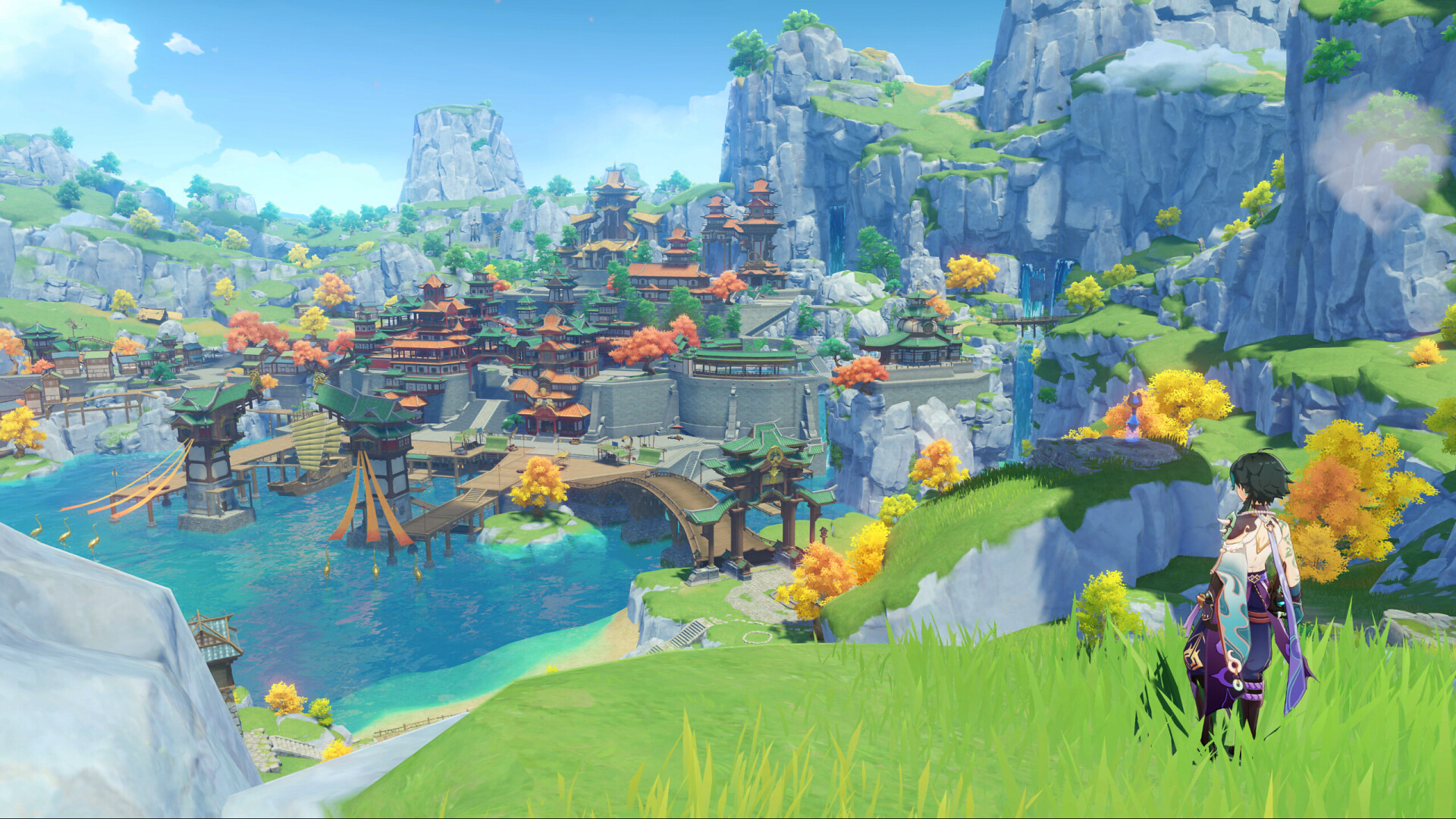 Like any other open-world RPGs, possibilities are endless in Genshin Impact. Aside from completing quests, the game also involves crafting items, battling deities, cooking, foraging, building your own world, gardening, fishing, and more. If you're lucky enough to obtain new characters in your gacha pulls, the world takes on completely different ways of interaction that plays into your combat efficiency. From solving puzzles to battling monsters, Genshin Impact is loaded with fun adventures to pursue and each minute spent is a blast.
Platforms: PlayStation 4, Android, PlayStation 5, iOS, Microsoft Windows
The Elder Scrolls V: Skyrim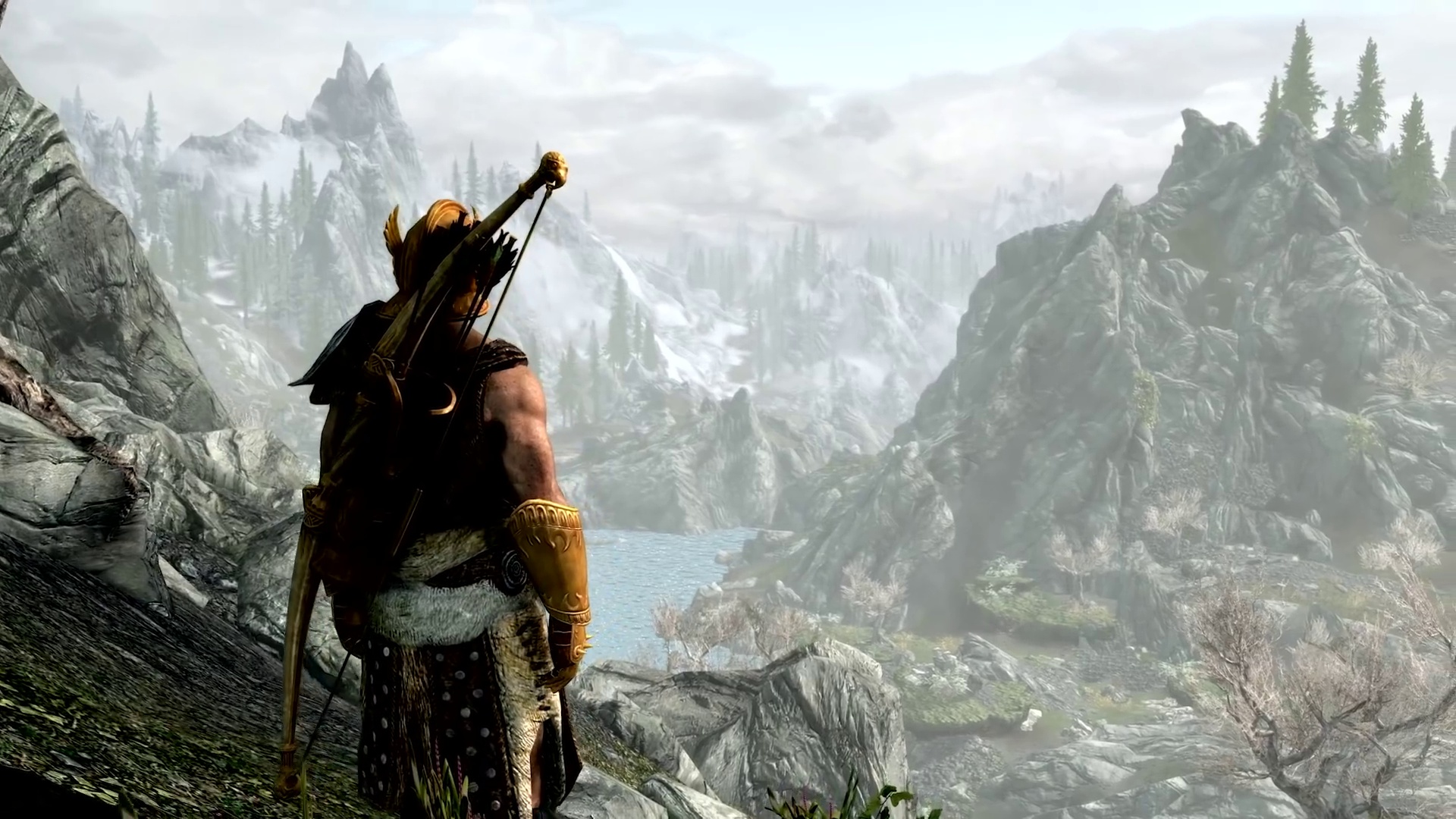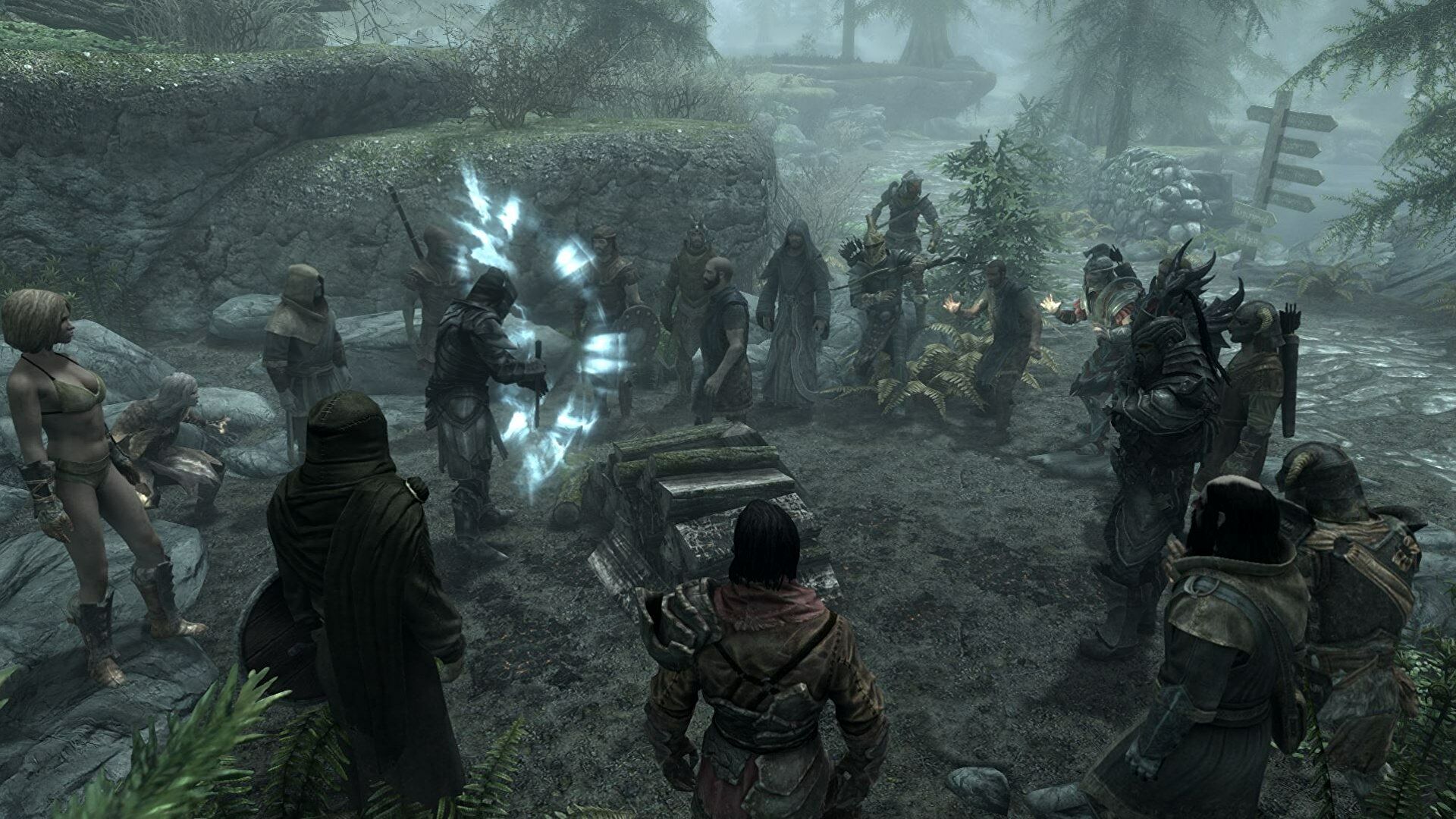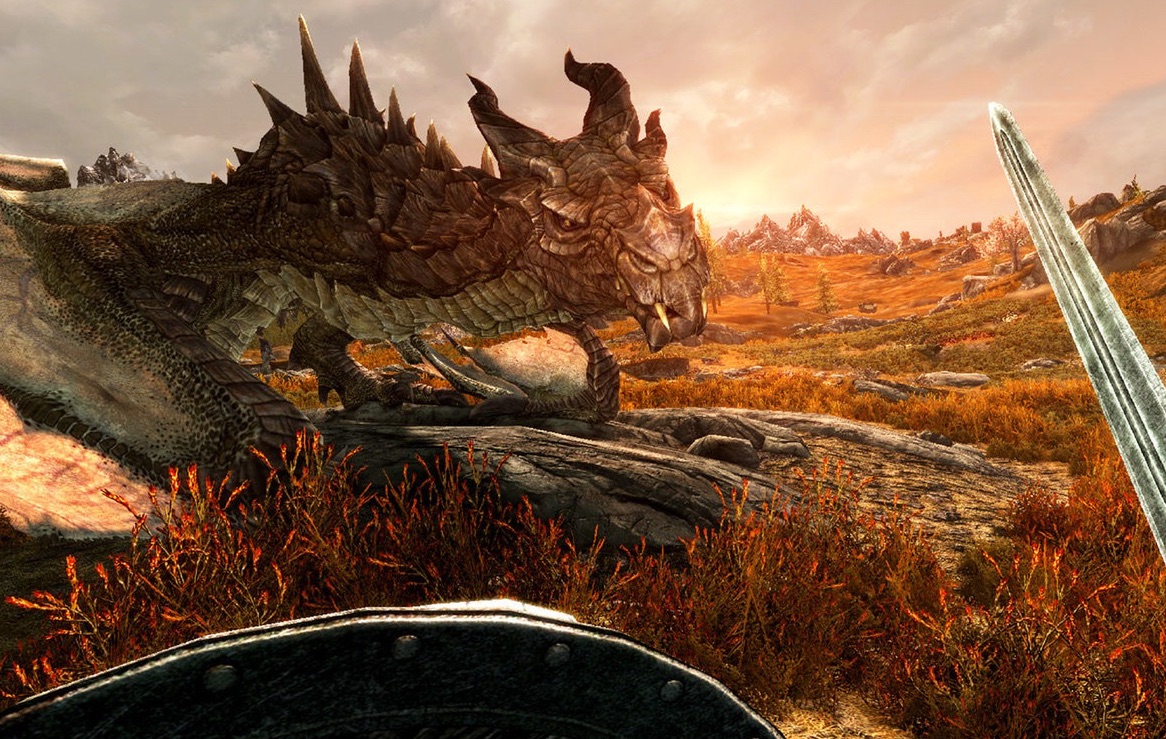 Although it has been eleven years since its release, The Elder Scrolls V: Skyrim still remains as the benchmark for many RPG releases today—dubbed as one of the greatest games that defined a decade of millennial youth. The journey in Skyrim is seemingly infinite, given its massive open-world map that allows players to be anyone they want and do anything they want.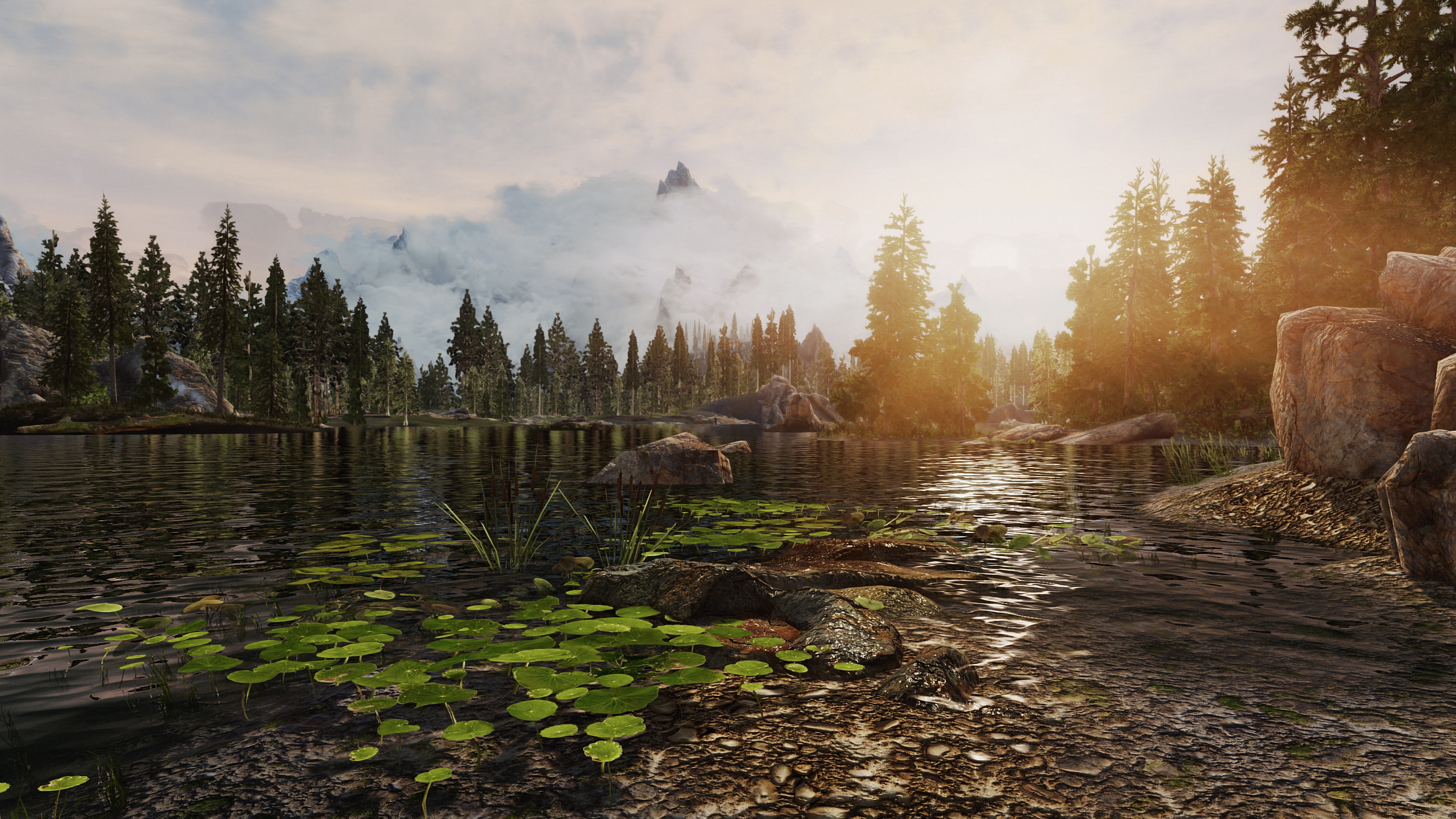 Photo: Bethesda Game Studios
Thrilling adventures come in abundance, hidden within its immeasurable landscape with vast mountains in every direction. Along your travels, you may battle against giants and dragons, join a guild, climb mountains, pick up alchemy, shout off cliffs, become a werewolf or a farmer, and everything in between. The game offers a sense of freedom unmatched by any other open-world games we have today. Even after days (or months) of exploring, the world is still chock-full of things to do.
Platforms: Nintendo Switch, Xbox One, Xbox 360, PlayStation 4, PlayStation 5, PlayStation 3, and Microsoft Windows
Stray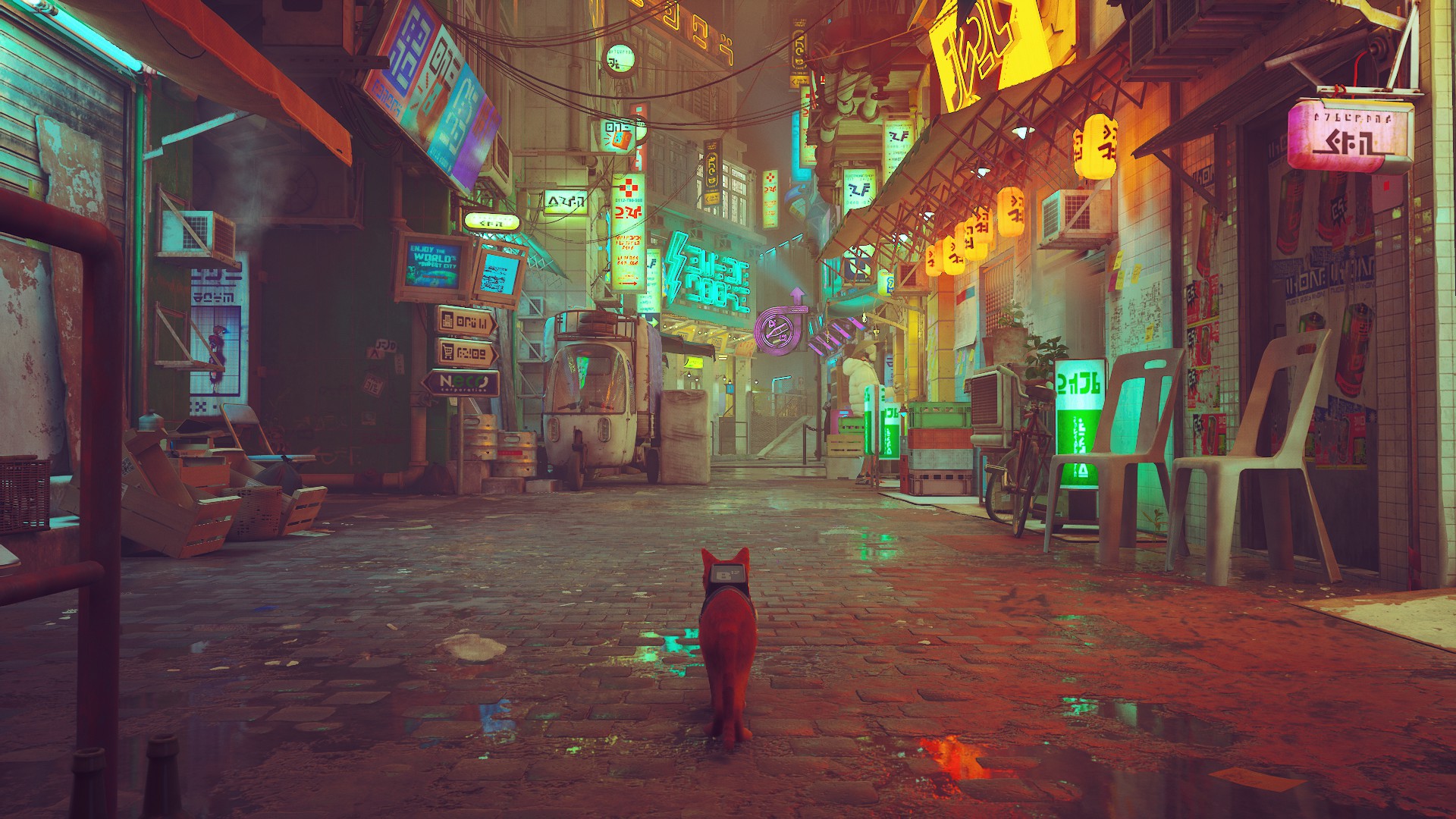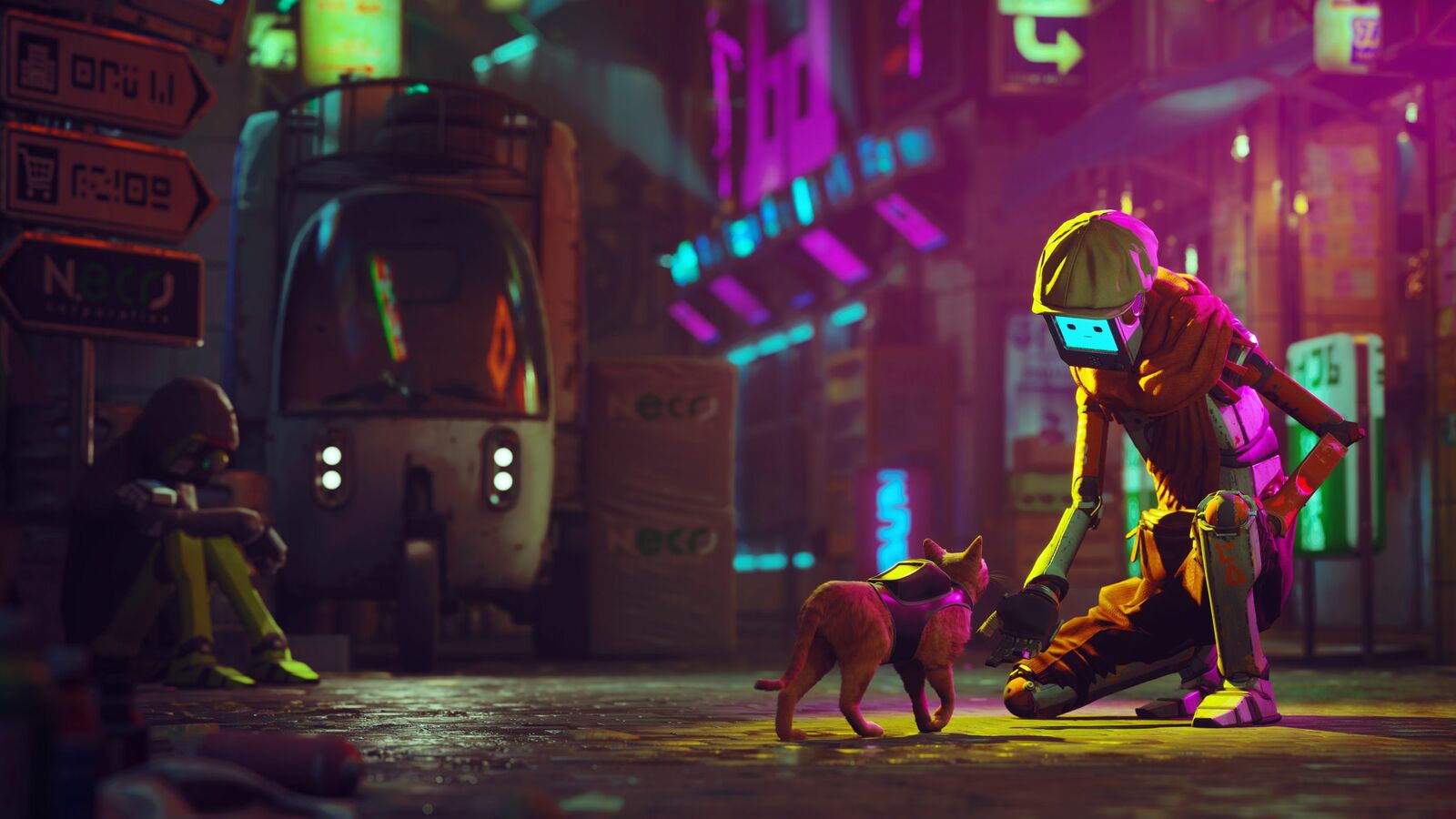 Ever wished you were a cat? Unemployed, no bills to pay, and free to lounge around all day—all while looking irresistibly adorable. That's the life! A life that you can now get a taste of with the biggest game of this summer, Stray. Although the chance to see life through the eyes of a cat is already appealing, Stray offers a whole new experience within its striking cyberpunk world that promises adventure.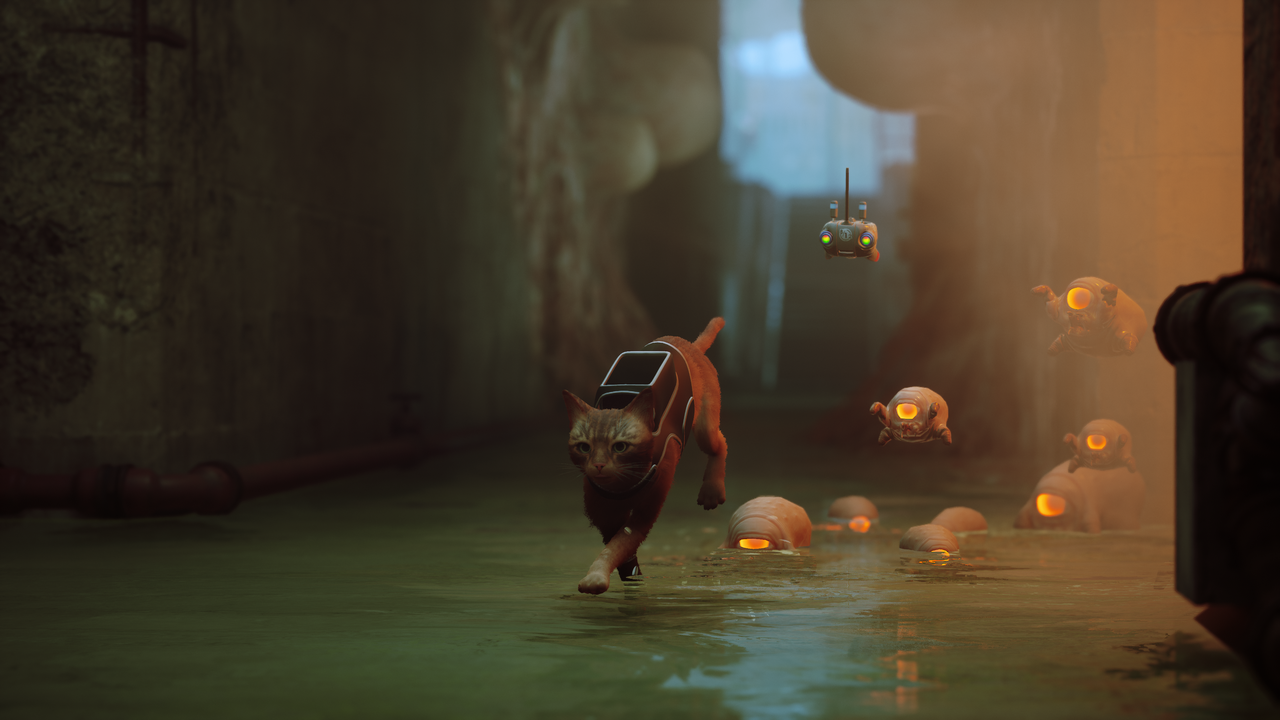 The story begins with a stray feline protagonist falling through a deep hole that leads to an underground city populated by robots, machines, and viruses. In the strange neon-lit world, you are tasked with one simple goal: help your kitty find its way back home.
Platforms: PlayStation 4, PlayStation 5, and Microsoft Windows
Horizon Forbidden West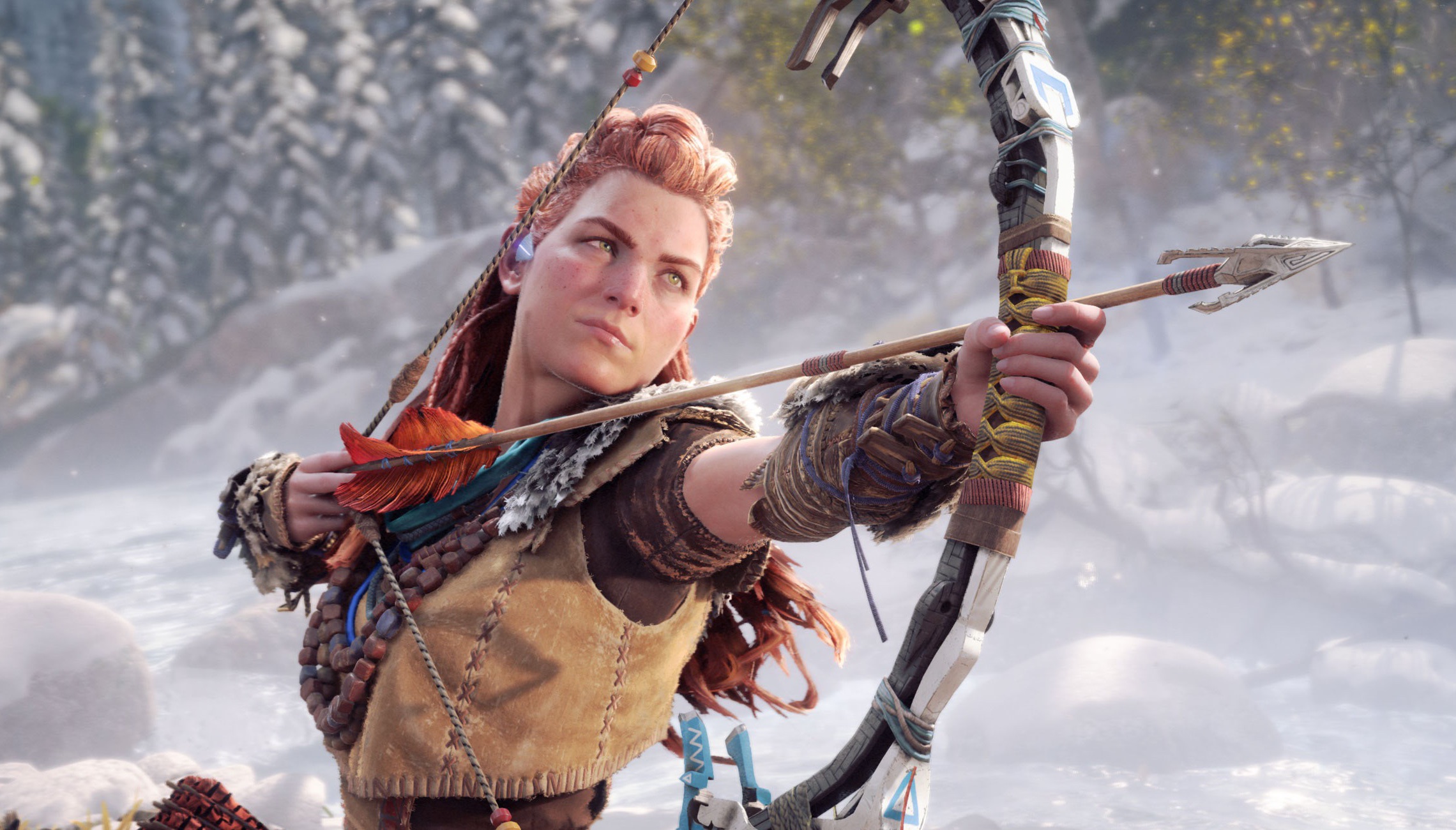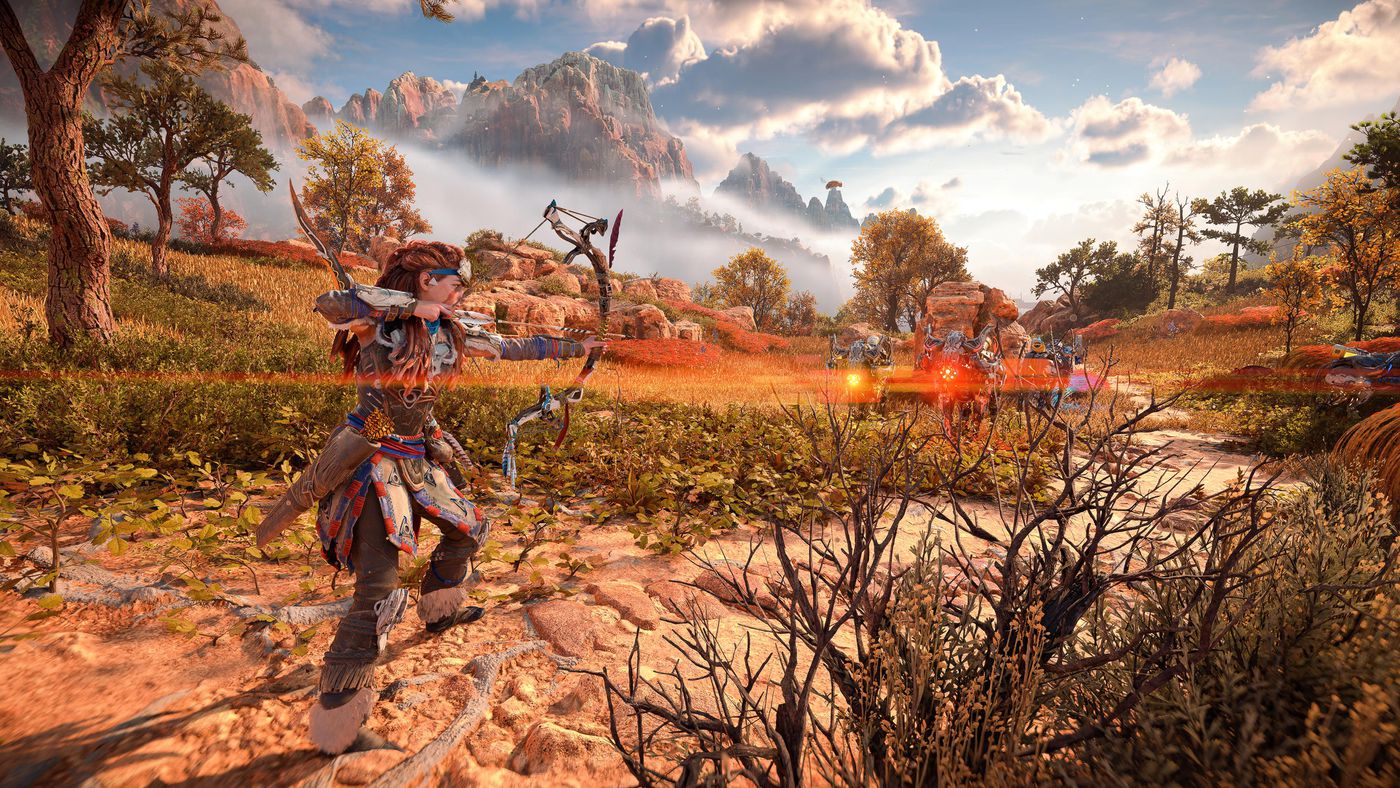 After the release of Horizon Zero Dawn in 2017, the game delivered an unparalleled experience, boasting immaculate graphics and an immersive gameplay that most games can only dream to achieve. A few minor flaws aside, Zero Dawn was almost perfect. It gave players a glimpse of what it could be, which we can now behold in its sequel, Horizon Forbidden West.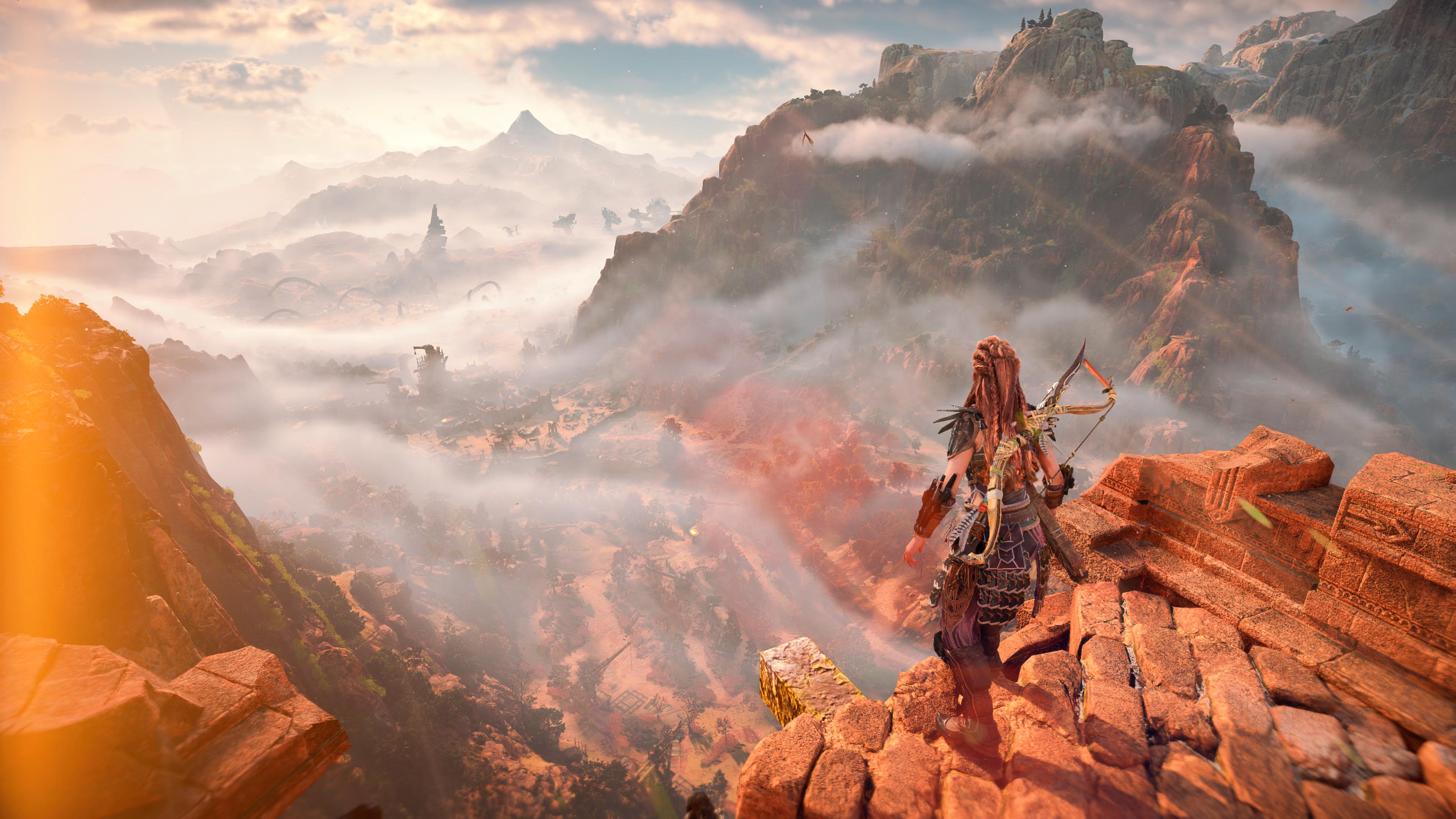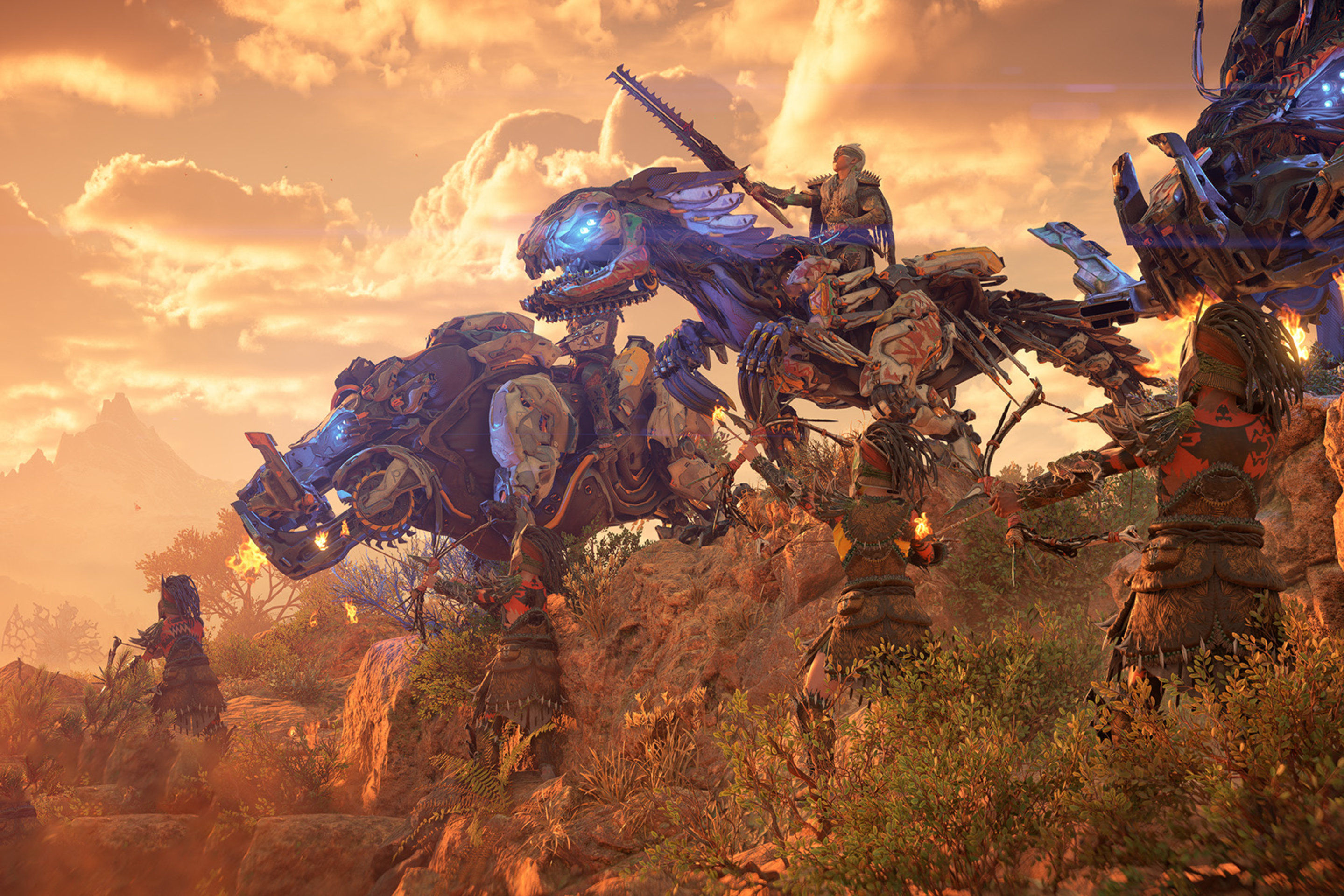 The story follows Aloy, a young huntress who embarks on a journey to discover her destiny in an archaic future overrun by machines. She takes down her enemies in various ways, equipped with primitive weapons that are vital to her survival against large robotic creatures. Aloy's journey involves a diverse variety of quests including gathering materials, solving mysteries, aiding individuals in danger, eliminating criminals, and more. Its open-world map offers a visual feast composed of lush forests, deserts, and snowy mountain regions that makes the expansive world even more compelling to explore.
Platforms: PlayStation 4 and PlayStation 5
The Witcher 3: Wild Hunt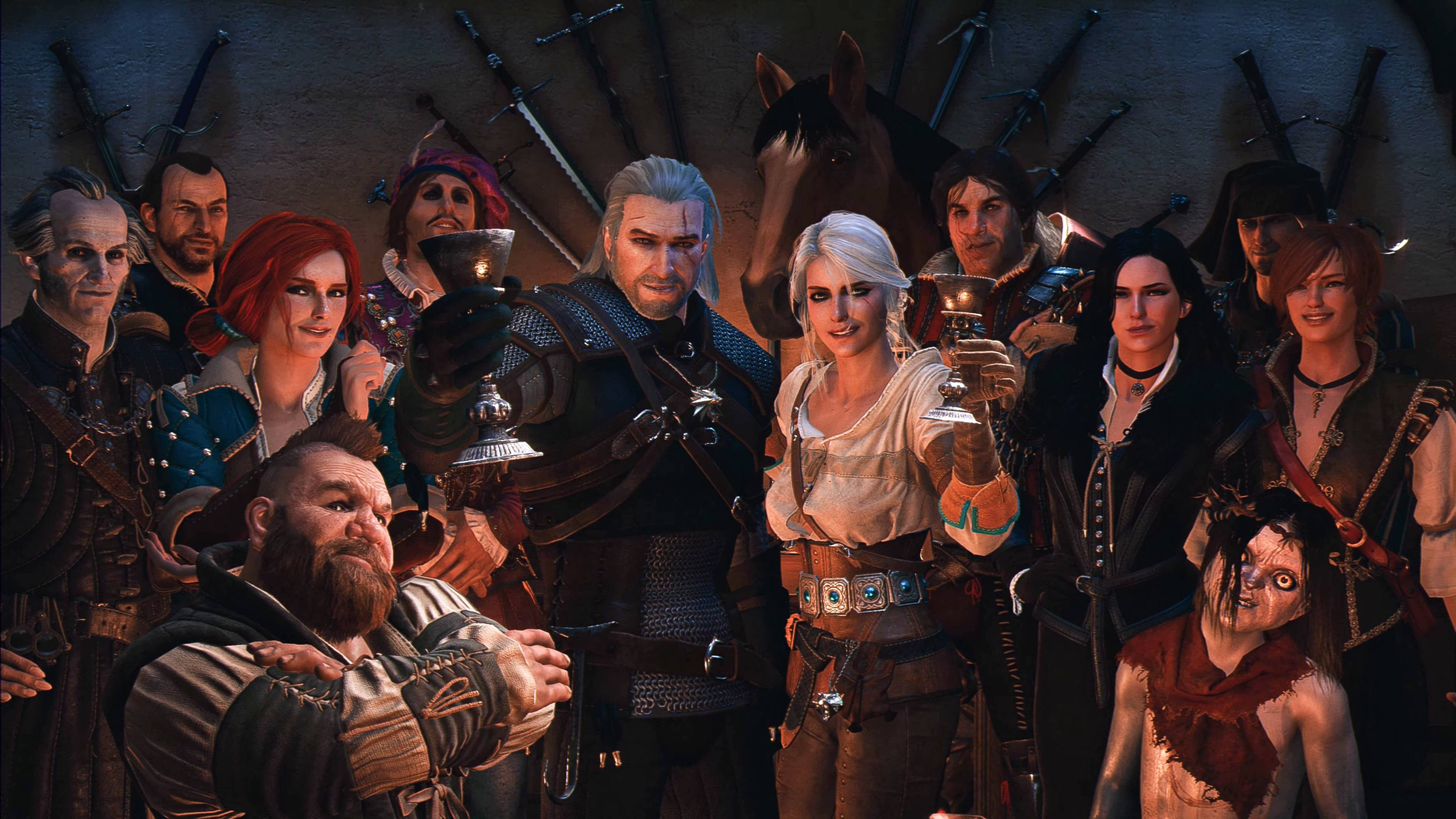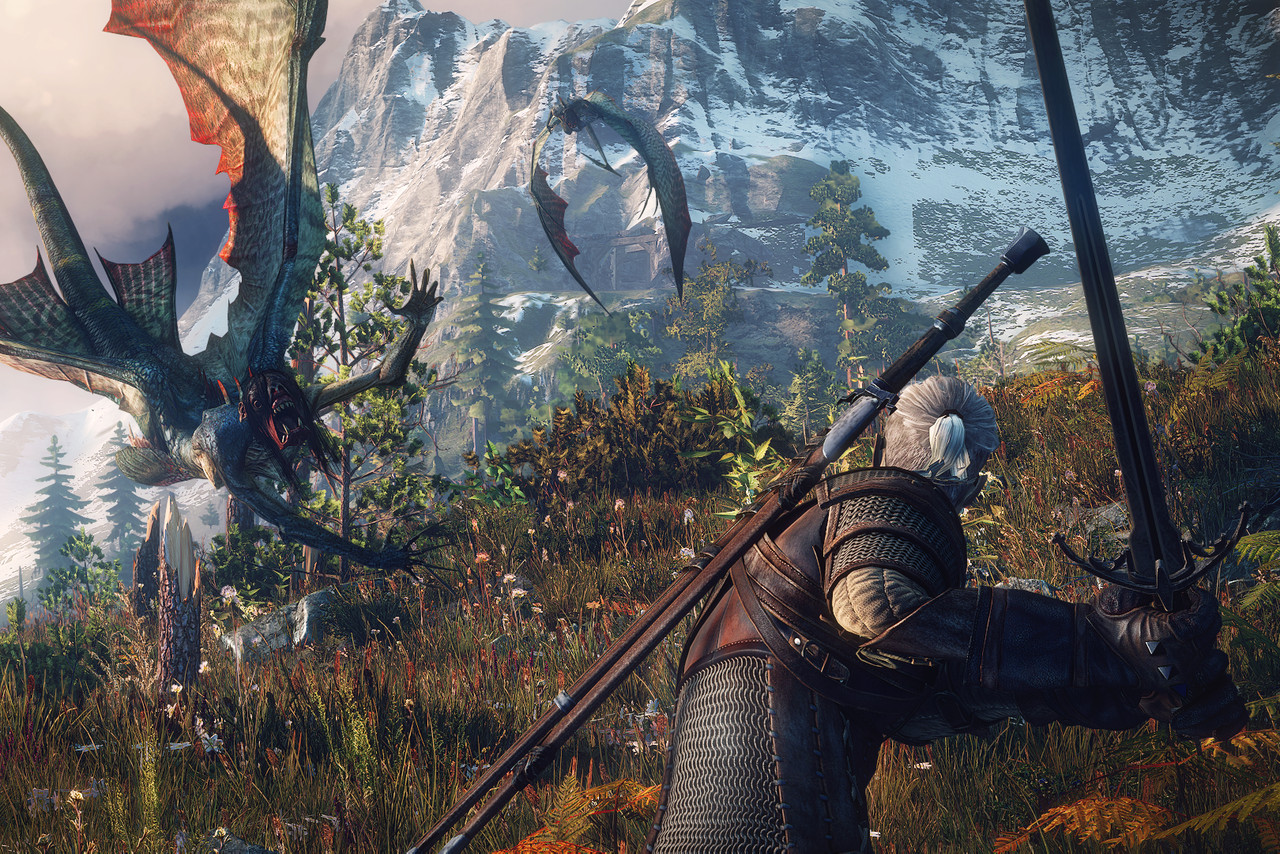 If you're a fan of the hit adaptation series, The Witcher, you're in for a surprise with The Witcher 3: Wild Hunt. Following the exhilarating tale of legendary monster hunter Geralt of Rivia, The Witcher 3 is beloved for its poignant storyline with tough combats and truly difficult decisions that makes the game unlike any other. You can devote hours of your day exploring its sprawling continent and still not discover a fraction of what the world has to offer.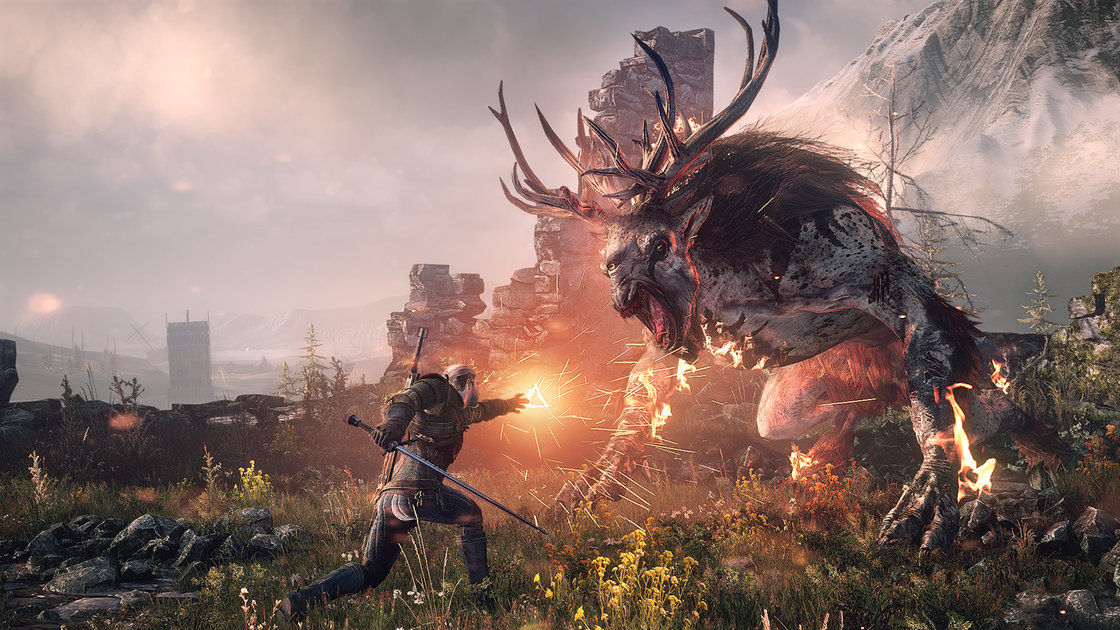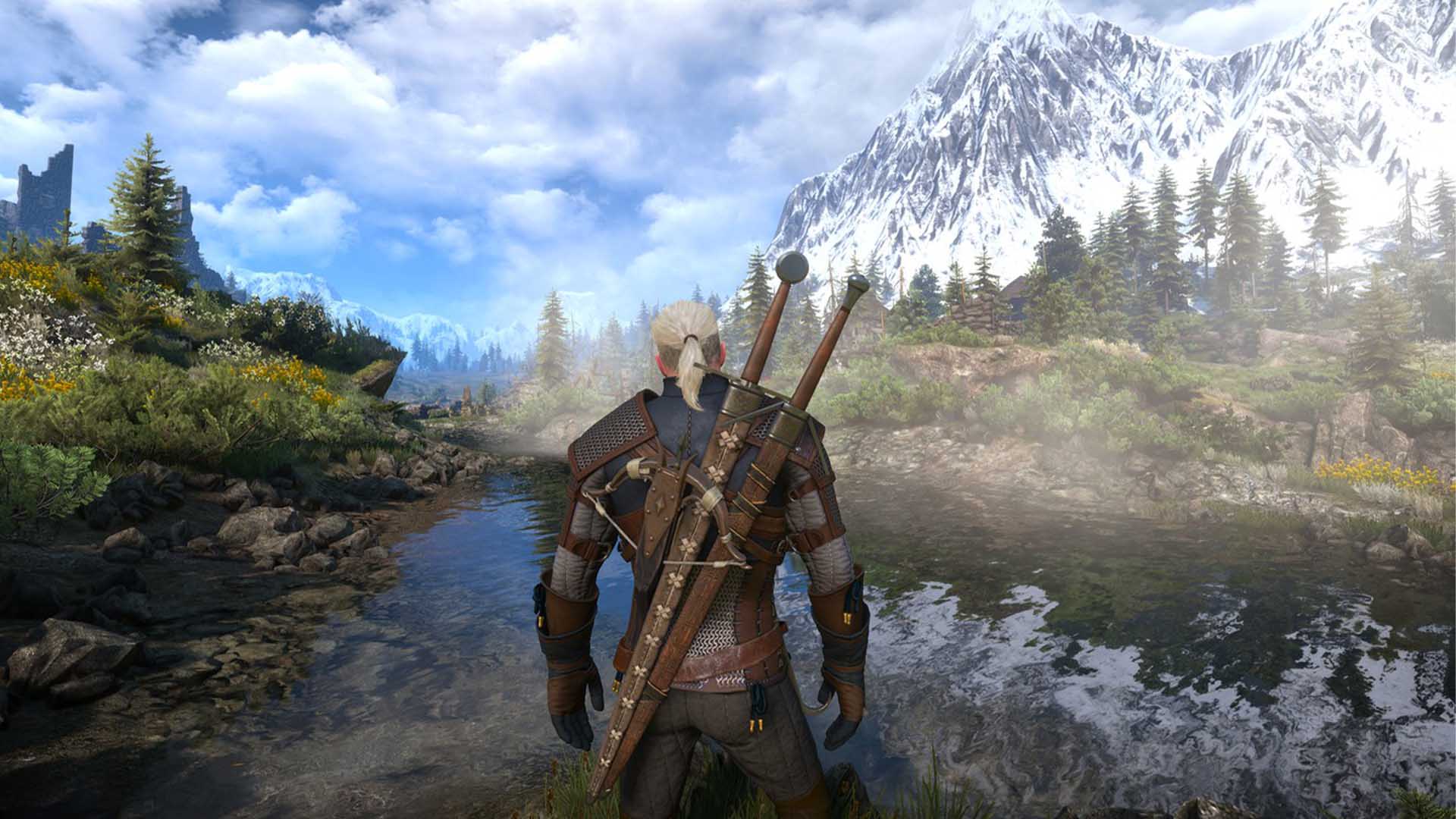 When the tension of being an outsider grows more palpable, there are plenty of ventures to keep you busy. From fist-fighting a bear to starring in a play, there is truly an endless list of pursuits to take on. However miniscule the quests are, every story is well-written and thoughtful. There's nothing quite like The Witcher 3, and all its marvels can only be understood by playing the game yourself. So if you've got the time, toss a coin to your Witcher and prepare for a mystical journey like no other.
Platforms: Nintendo Switch, PlayStation 4, PlayStation 5, Xbox One, and Microsoft Windows
To read more on video games, click here.
| | |
| --- | --- |
| SHARE THE STORY | |
| Explore More | |