Technology
How to take the best Raya photos with an iPhone
Featuring the new iPhone 14 in yellow
#SHOTONIPHONE14: Cik Manggis & Acam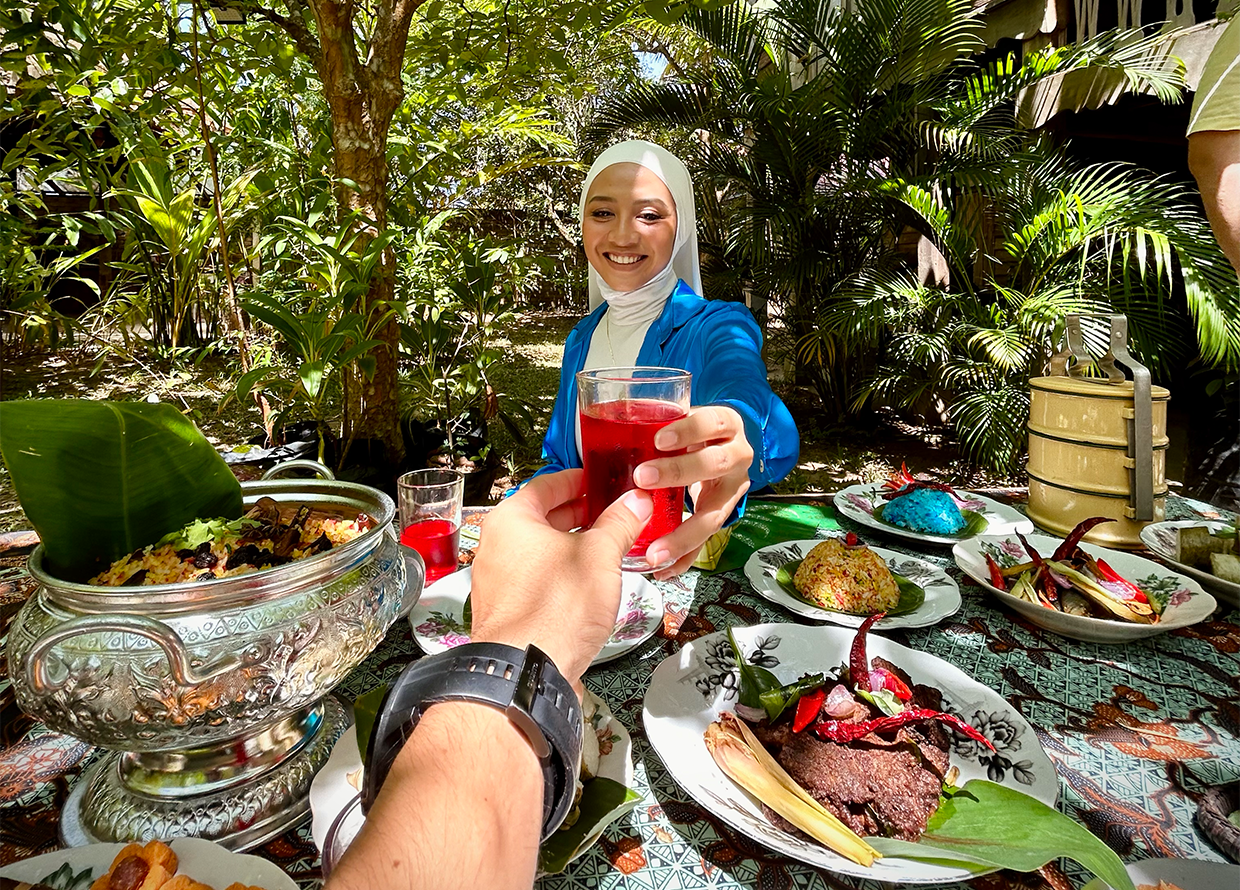 Hari Raya is around the corner, and the celebration calls for a time of forgiveness, delicious food, and, more importantly, spending quality time with family and loved ones. For Malaysian singer-slash-actress Cik Manggis and her husband, Syazmin Firdaus—who prefers to go by Acam—there's even more to look forward to this year. 
"This year is going to be great because this time, my huge family will be gathering at my grandma's house on the first day of Raya. Also, I've learned how to cook a super delicious lontong, which I love and will be proudly presenting to my family. Pray for me that they'll love it too!" says Cik Manggis.
Meanwhile, Acam attests that Raya this year will be surely different from the last few ones, especially from a spiritual perspective. He elaborates, "With each year, we gain new life experiences and the life lessons and maturity that I've gained this year is what makes it 'feel' different for me. That's also the real meaning of Raya for me—when we managed to learn something during the Ramadan month that helps us become a better person than before."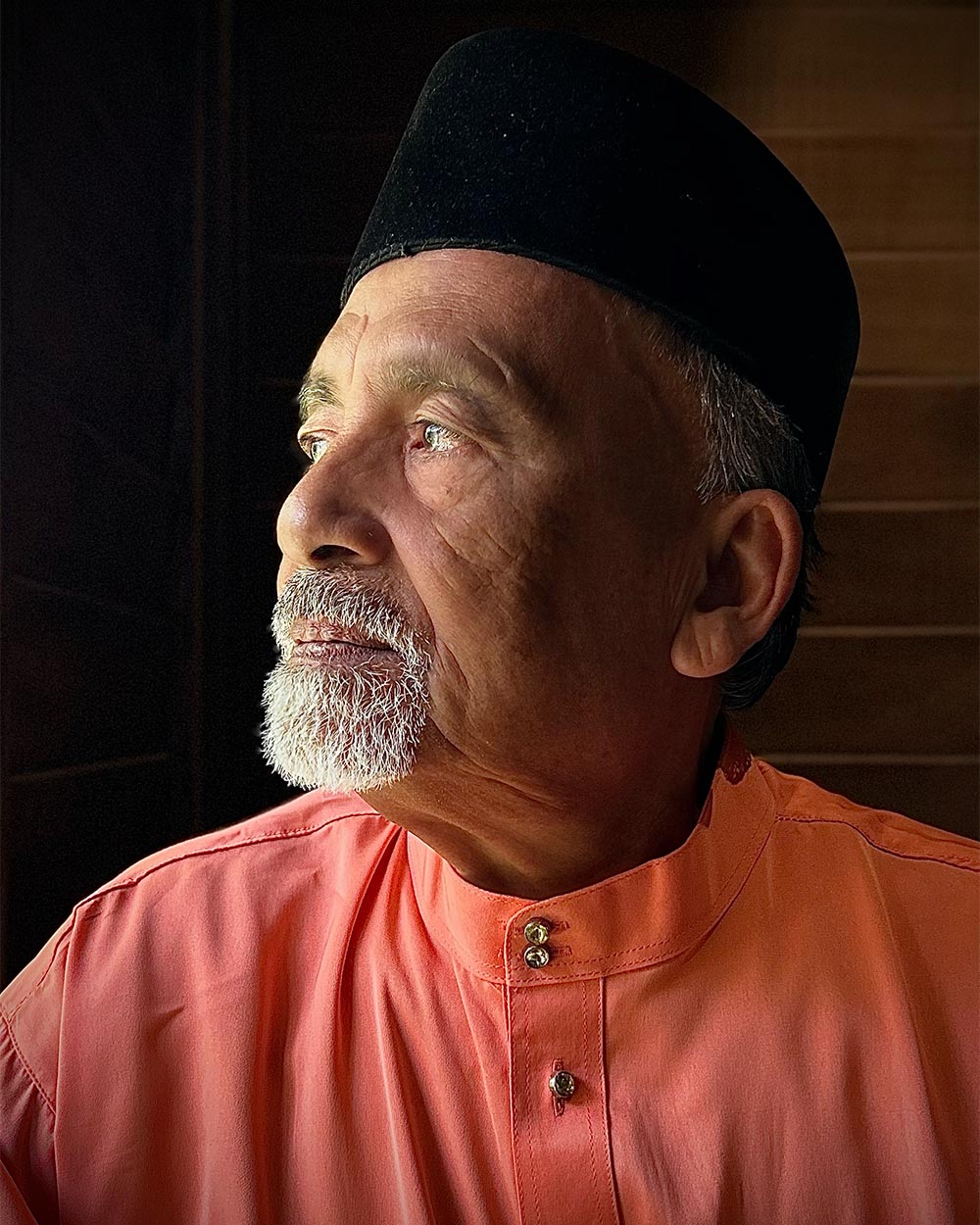 Cik Manggis adds, "Aidilfitri is more than just a celebration. It's the day for us to ask for forgiveness as well as to understand the true meaning of forgiveness—to forgive with a sincere heart."
On a brighter note, she continues, "Other than that, Raya is the month where we get to travel and visit our good old friends and relatives, and recreate some memories!" 
And that means capturing those memories in photos and videos. Armed with the latest (and "gorgeous") iPhone 14 Plus in the yellow colourway, Cik Manggis and Acam have a couple of awesome tips and tricks to help you take the best Raya shots. 
THE BEST WAY TO TAKE GROUP PHOTOS

   
Cik Manggis: "The iPhone's Ultra Wide lens is always the best for taking group photos as you can include everyone while showing off the beautiful background."
Acam: "If you have good lighting, try and explore Portrait mode with the rear camera for group photos. You'll love the impact it gives your family portraits. One tip though: stay away from the edges of the frame to avoid the people in the shot looking distorted. 
"If you're taking a candid wefie with the Front camera, be sure to toggle the arrow at the bottom of the screen to fit more people in your shot. Plus, the iPhone 14 has an upgraded TrueDepth camera with autofocus and a larger aperture that will result in better low-light photos too."
HOW TO SNAP PHOTOS OF THOSE MOUTHWATERING RAYA DISHES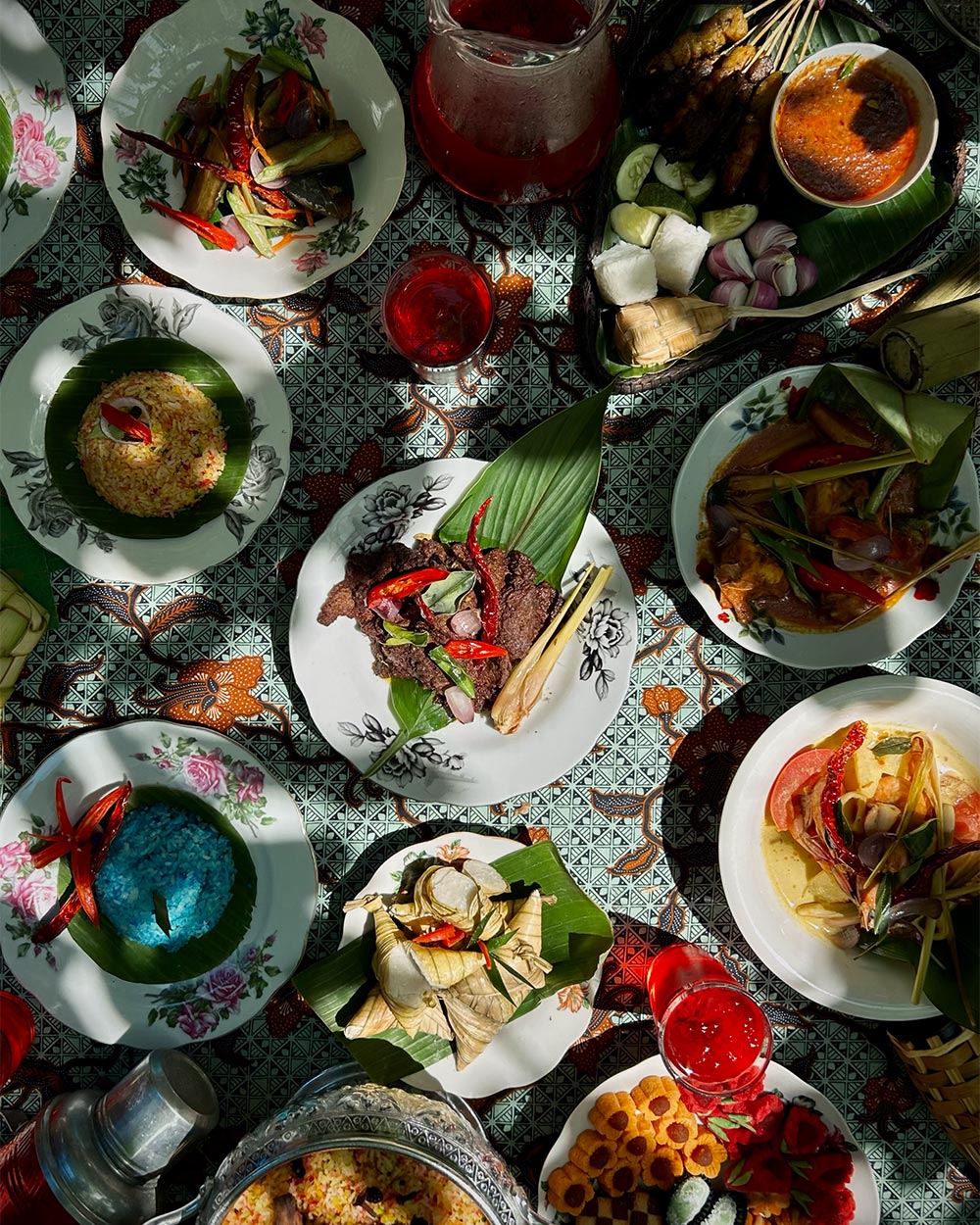 Cik Manggis: "Three things to know about #foodporn—it is always about light play, a pop of colour and composition. I know many of us love those flatlays! So the first thing to do is toggle on Grid in Settings. The Grid will help guide your frame composition. At the same time, position your iPhone until the '+' sign at the centre of the Grid turns yellow—this means the phone is parallel with the subject of the photo.
"Next, you can play with shadows or add some human element like positioning hands like they're taking the food—this will make your photos look more lively and interesting. Finally, feel free to edit the colours with the built-in editing tools on the Photos app."
Acam: "I love taking pictures of food using Portrait mode. It will automatically focus on the subject, in this case, the food. Textures that are up close and appear sharp will create curiosity from the audience—to the point where they might even start to imagine how it tastes!"
VIDEO-SHOOTING TRICKS WITH THE IPHONE 14
Cik Manggis: "Toggle on Grid, change your Cinematic mode setting to the highest resolution—I use the 4K 24fps setting—and get a nice foreground to create layers in your shot."
Acam: "Tap and hold the subject to adjust the brightness—I love to tone down the brightness to increase the shadows and enhance the moody effects. New to the iPhone 14 lineup is the Action mode, so be sure to toggle it on if your ground is uneven or if you are looking for extra stable shots."
View this post on Instagram
THE BEST TIME TO USE ACTION MODE DURING RAYA
Cik Manggis: "Action Mode is my current favourite feature on the iPhone 14 Plus! I would highly suggest exploring this feature to capture fun activities as it can capture movements seamlessly and stabilise your video without excessively cropping the frame. So, yes, you may run as fast as you want without worrying about your shots. Just make sure your subject remains in the frame and let the iPhone 14 Plus do its magic. It's chef's kiss."
BEST WAY TO EDIT VIDEOS ON THE IPHONE 14
Cik Manggis: "I prefer the native Clips app for instant edits of vertical videos like TikTok or Instagram Reels. Editing on iMovie is simple too but I feel it's better for horizontal videos or content that has a more cinematic feel."
ADVICE FOR INSTAGRAM HUSBANDS TO TAKE THE PERFECT RAYA 'FIT PHOTO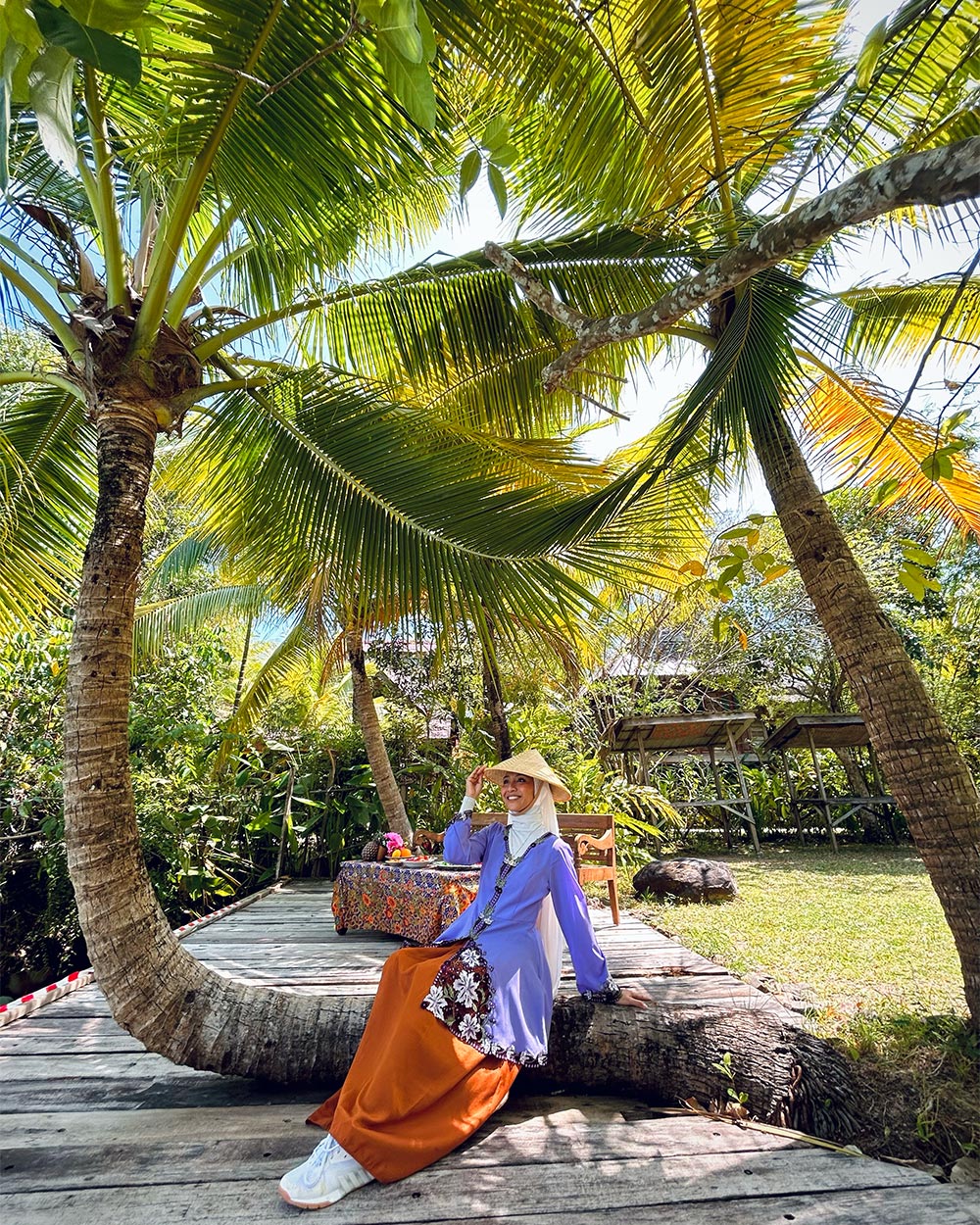 Acam: "Women in general love looking tall. Use the Ultra Wide lens and invert the iPhone 180 degrees—the lens should be at the bottom and closer to the ground—to achieve this lengthened look."
Cik Manggis: "Portrait mode is always great for achieving the perfect OOTD shots that are sharp and beautiful. Your picture will turn out perfectly focused in the right areas with incredible depth of field. The real trick, though, is to always switch on Live mode for ease of selection of the 'perfect moment' later on."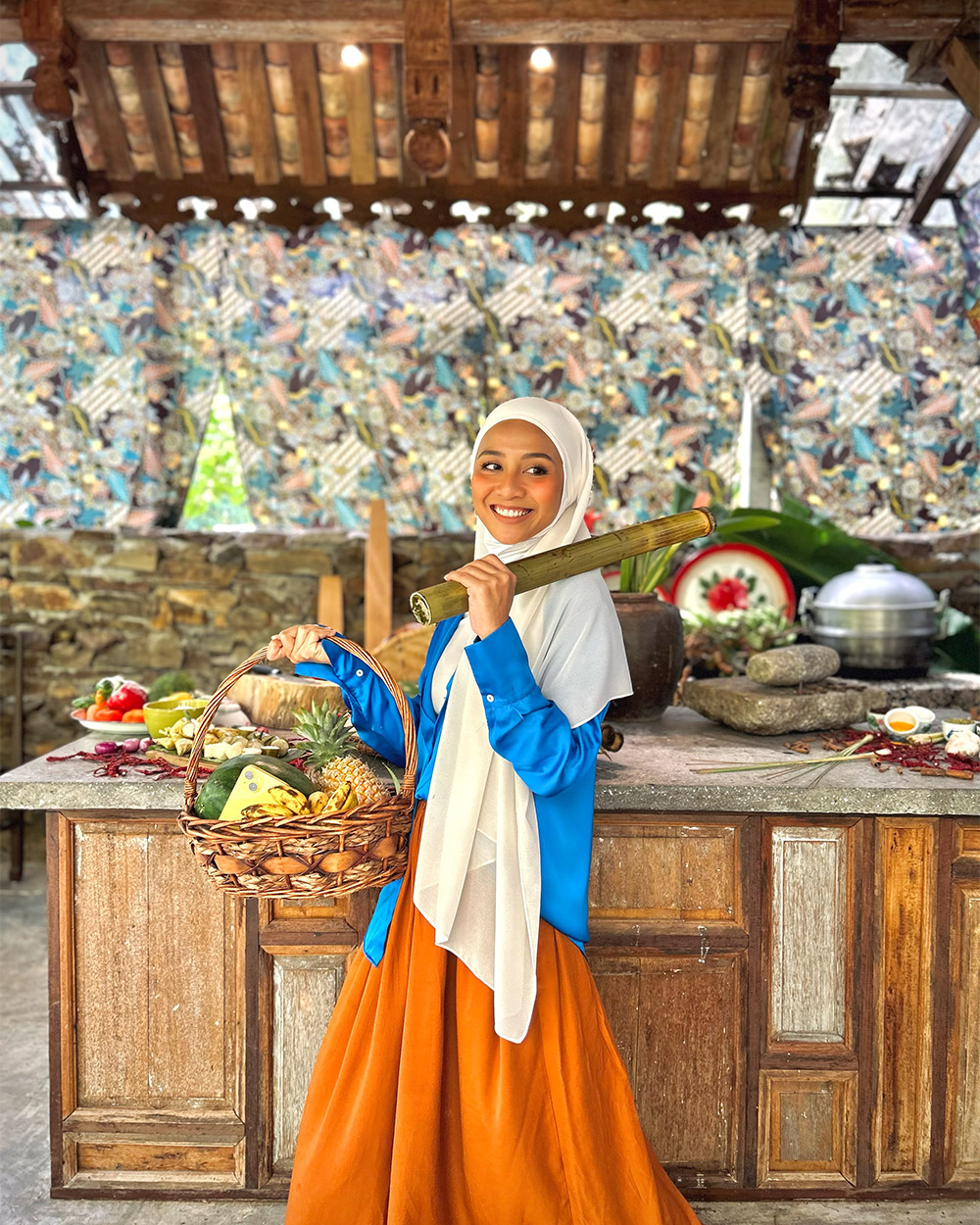 QUICKFIRE QUESTIONS
Where is 'kampung' for you?
CM: Rumah Tok (Grandfather's house)
A: Rumah Nenek (Grandmother's house)
Both: Pasar Paya Jaras
Favourite Raya dish/cookie?
CM: Lemang and kuih suji
A: Lemang and cornflakes cookies
Best 'balik kampung' song to karaoke to in the car?
CM: All the songs in Dato' Siti Nurhaliza's 2003 Anugerah Aidilfitri album! 
A: 'Balik Kampung' by Sudirman
The iPhone 14 series starts from RM4,199 and is available at apple.com and all authorised resellers. For more information, visit this website. 
| | |
| --- | --- |
| SHARE THE STORY | |
| Explore More | |