Let's be real, long distance relationships are a pain in the—well, everywhere, really. That's why some of us stay away from getting into one, if possible, because no matter what your love language is, it takes a lot to keep the romance alive when you're miles away from your significant other for an extended period of time. (Hats off to those who have gone through LDR and stuck by each other through it.)
Unfortunately, the present lockdown and travel restrictions in Malaysia may have forced LDR upon you and your SO. With the 10km radius rule and interstate travel ban in place indefinitely, many couples have had to settle for phone calls and FaceTime to spend quality time together. Don't get us started on those in binational relationships—our sincere condolences.
Hang in there, struggling couples. Your relationship doesn't necessarily have to boil down to mundane texts and routine calls about your day. We've put together a list of fun ideas to bridge the 'D' in LDRs until you can reunite again.
1. Watch a movie or TV series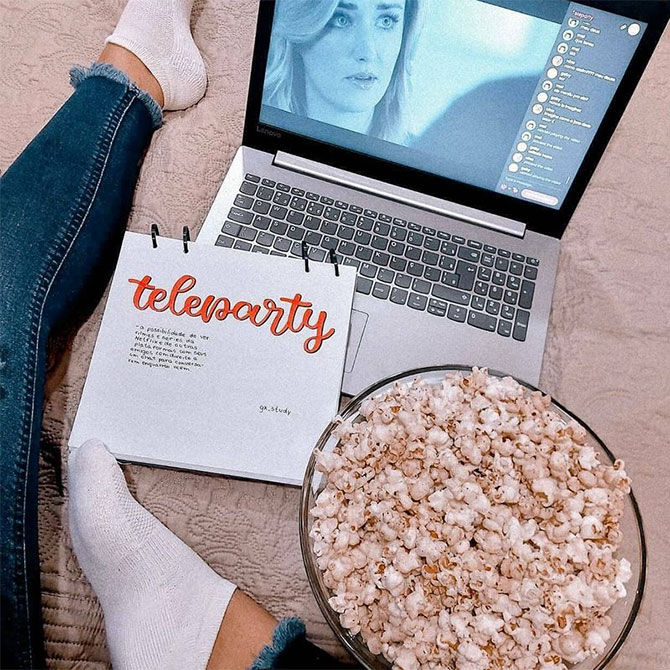 Here's a no-brainer, for starters: grab some popcorn or snacks and get on Netflix to watch a show together via Teleparty (formerly Netflix Party). The platform allows you to chat and share commentary in real-time, so it'll feel like you're watching it together. You can also stay on video call to catch each other's live reactions on-screen, then review the show after—as you would in person.
2. Enjoy a meal together
View this post on Instagram
Whether you live in different time zones or not, there's no reason you can't schedule a meal together every so often. One could be having lunch while the other is having dinner, but the idea is to enjoy a meal simultaneously over a video call and let the conversation flow naturally. After all, food is, and always will be, a universal experience that connects people together, no matter where we are.
3. Play online co-op games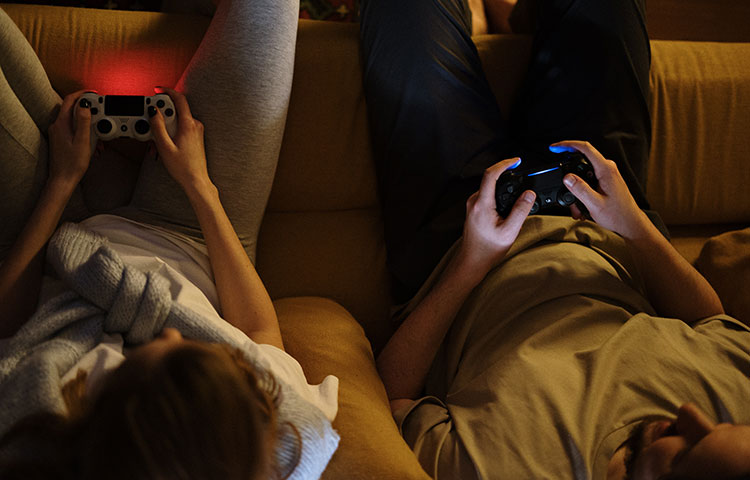 There are plenty of video games out there that you can play along with your partner or with a mutual group of friends. To name a few examples, there's Stardew Valley, Overcooked 2, and Valheim for the laptop/PC gamers, or PUBG and Mobile Legends for mobile phone gamers. For more co-op games to try, check out our full list of tried and true multiplayers games here.
4. Work out together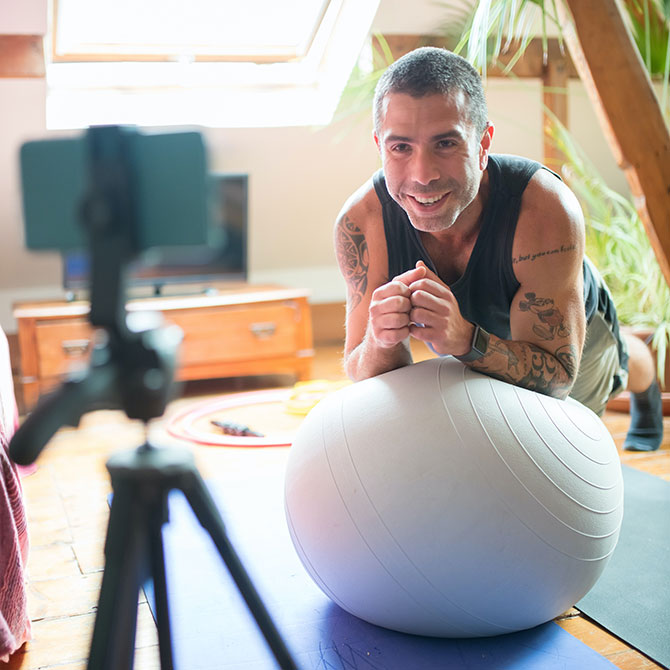 Some say that "a couple that works out together, stays together". If you and your SO agree with this, then consider scheduling online workouts together as you would with a personal trainer. You can set a routine for the both of you to commit to or follow along a workout video, for example. Alternatively, if the both of you own a gaming console like the Nintendo Switch, you can try fitness games like Fitness Boxing 2 and Ring Fit Adventure, or challenge each other to a few rounds of Mario Tennis Aces.
5. Send postcards or snail mail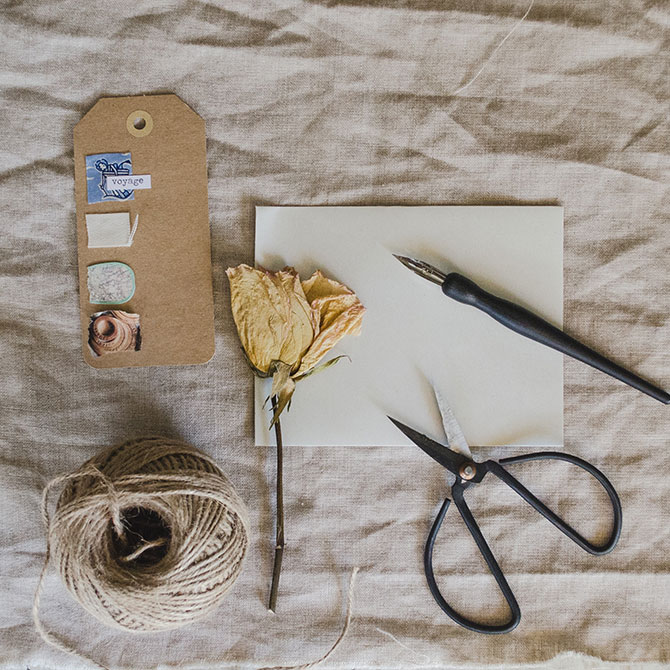 Despite the conveniences of technology, there's something inexplicably romantic about receiving a good old-fashioned love letter. You can agree to write each other a poem or a heartfelt note, or sketch some doodles on a post card, so you'll both have something to look forward to in the mail. To make it even more special, add a spritz or two of your favourite perfume for a reminder of your scent!
6. Make each other a care package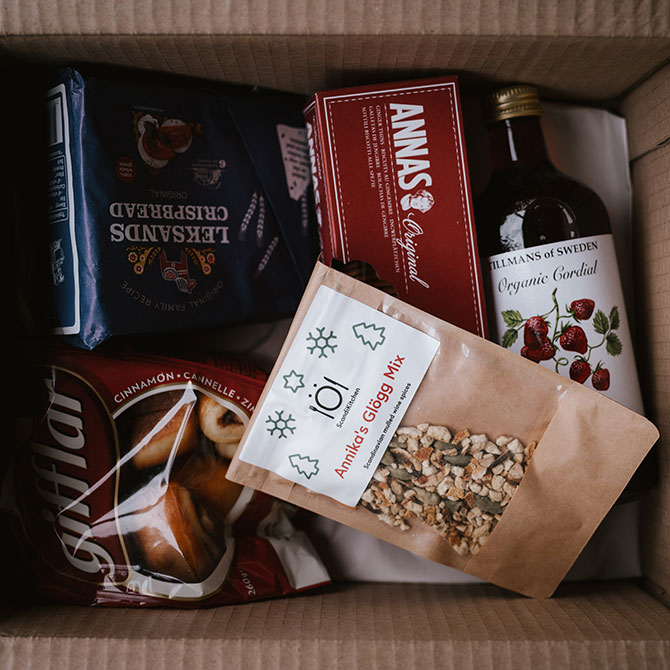 Better yet (to go with your love letter/postcard), why not treat your other half to a curated care package? You can make it a surprise or agree on a budget for the both of you to splurge on (if you live in different states/countries, here's where you can get really creative!). The package can include food, drinks, handwritten notes, plus a tangible reminder of you—like an old T-shirt that you'd often wear to bed for bonus points.
7. Have a bake-off/cook-off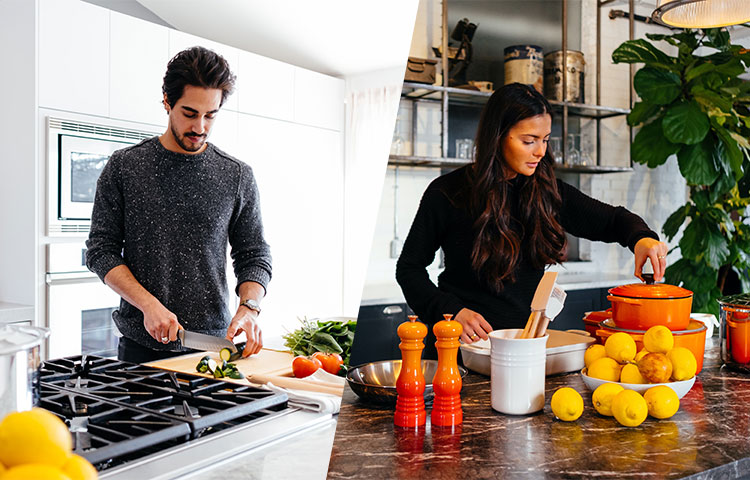 Are you a competitive couple? If so, challenge each other to a bake-off or virtual cooking competition. You can also get your family or mutual group of friends involved as judges. (Given logistics issues for a taste test, we'll suggest that the best plating wins; but feel free to come up with your own rules.) Alternatively, it can just be a mutual baking/cooking activity minus the pressure of trying to out-do each other (lest you jeopardise more than your kitchen).
8. Play a drinking game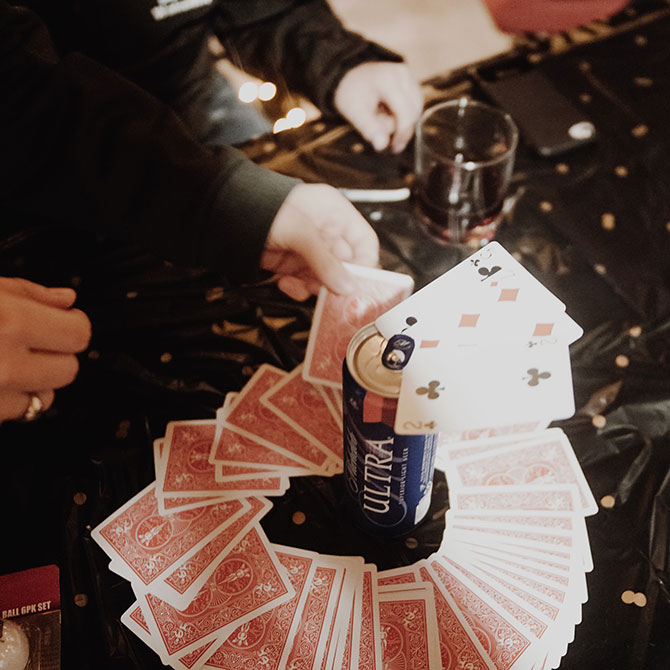 Send each other an alcoholic beverage of your choice and make it game night—but the drinking kind, like Two Truths and a Lie or Flip Cup. It'll lead to lots of laughter, for sure, and perhaps some tipsy conversations by the end of the night. For those who can't take alcohol, you can be nice and send your SO mocktails, or be naughty and make it a suspicious concoction. Either way, drinking rules still apply.
9. Create/explore a virtual world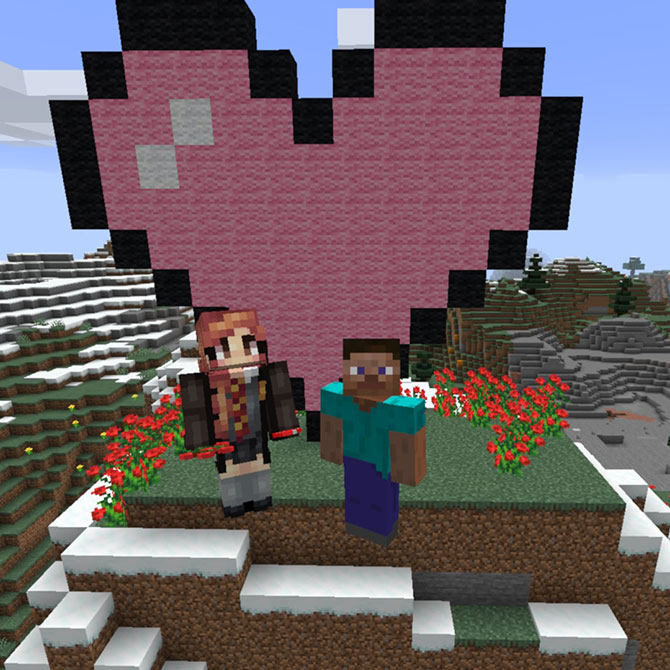 For an alternative to FaceTime, Zoom or WhatsApp, your virtual date or video calls can take place in a virtual world, such as Gather Town or even Minecraft. Depending on which platform you both decide on, you can either choose from an existing template and customise it to your liking by adding elements unique to your relationship (such as photos and music playlists), or build your own virtual world from scratch.
10. Learn a new language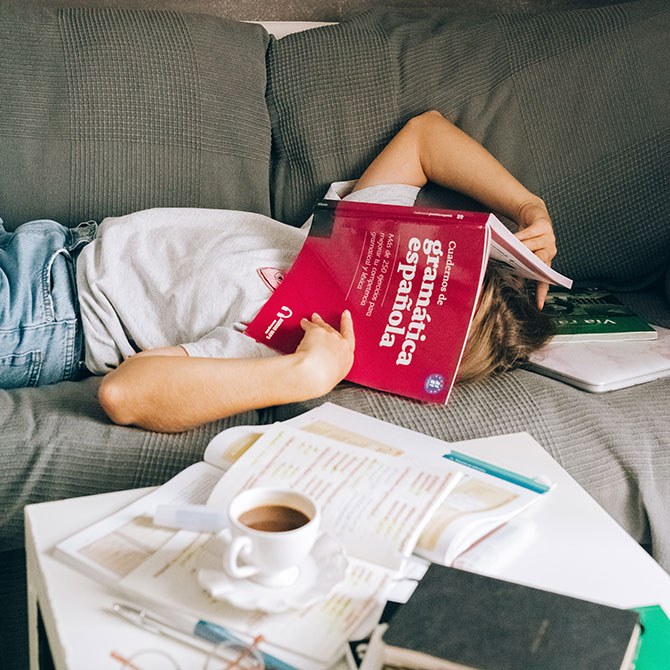 If both of you have extra time on your hands during the lockdown, try learning a new language together. You can enroll in an online class or download an app like Duolingo, then practise speaking the language through texts or over the phone.
11. Plan a fancy virtual date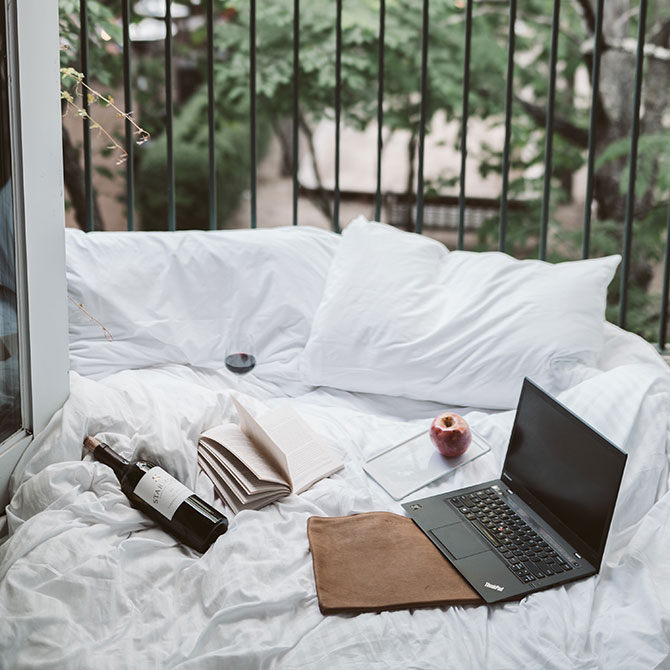 Instead of picking one or two ideas from this list at a time, you can combine what works to plan out a full itinerary for a fancy virtual date. The idea is to make your usual date night *extra special* or take a whole day off, if you can, to enjoy each other's uninterrupted company. For example, you can start by cooking brunch together, followed by opening the care package you've sent each other ahead of time, then playing video games, and treating each other to a surprise dinner (delivered to their doorstep, no less), before ending the night with a movie marathon. We suggest saving this option for long distance birthdays, anniversaries, or special occasions to make it more memorable.
12. Curate a playlist together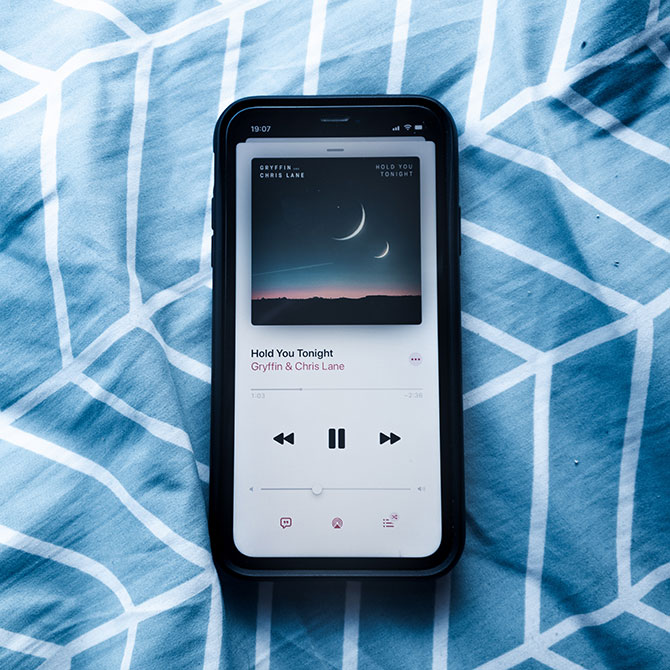 Remember when making mixtapes for your SO was a thing? Well, curating a Spotify or Youtube playlist for your other half is today's equivalent of that. Alternatively, you can both add songs that remind you of your first date, first anniversary, favourite moments together, and so on, to a collaborative playlist. The fun part is sharing the cute anecdotes behind the songs you've selected!
13. Plan a future trip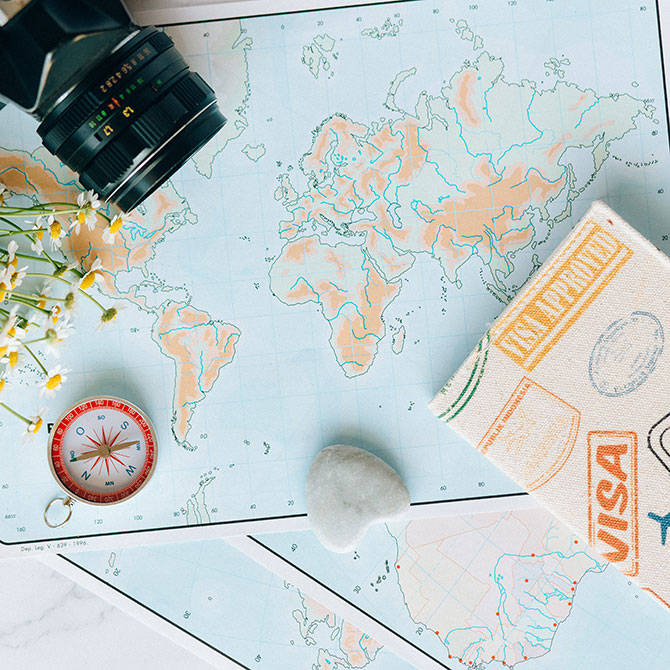 Sure, planning a trip may seem pointless right now. But doing it anyway will not only bring you both closer to the perfect holiday, it'll also give you something to look forward to once travelling is finally possible. At least when that day comes, you won't have to waste any time on an itinerary!
14. Create a to-do list for each other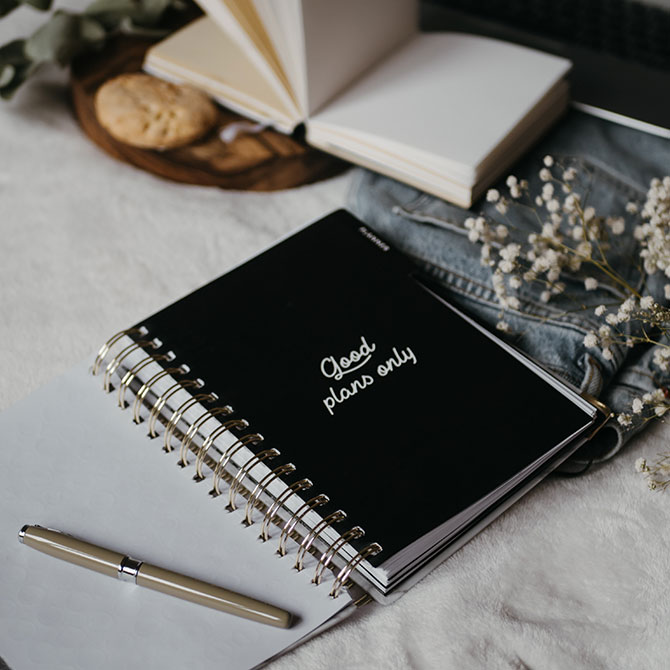 While you may not be able to do things together physically, that doesn't mean you can't talk about the things you do in your time apart. Cheer your partner on to discover new experiences by creating a to-do list for each other to complete by the time you're able to meet each other again. It can be something to do around the neighbourhood (like grabbing coffee from a new café), a fun dare (like trying a TikTok challenge), or even supporting a good cause, like donating to a white flag campaign. You can even include a reward for each activity or for completing the whole list as an incentive! (We'll leave you two to decide what the reward will be.)
15. Just communicate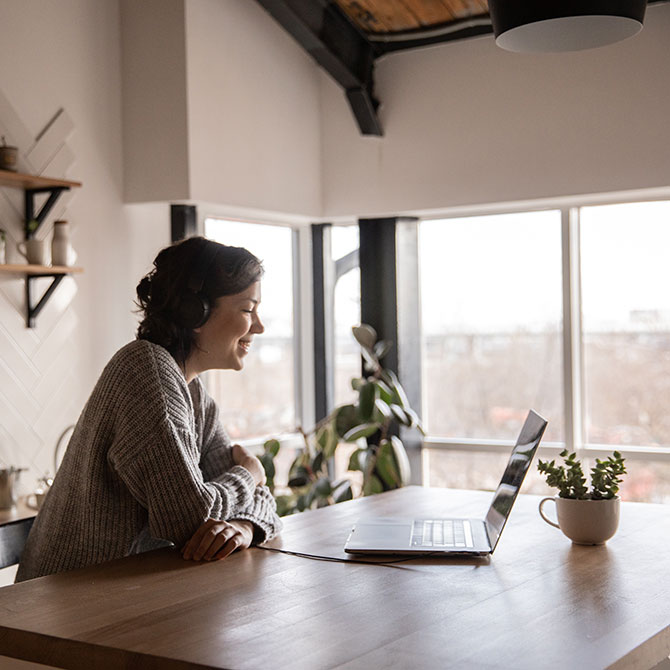 We know what we said about mundane texts and routine calls at the start of this article. At the end of the day, however, real couples go through both mundane and exciting events together. Near or far, don't neglect the importance of sharing your day-to-day affairs, even if it feels trivial, boring, or repetitive. Physical distance is hard, but not knowing the little details about your partner's life is what emphasises the emotional distance. Remember: communication is key, so ramble on or vent about your day, if that's what you would normally do IRL anyway.
All the best, lovebirds!
For more relationship stories, head over here.
| | |
| --- | --- |
| SHARE THE STORY | |
| Explore More | |