Technology
Review: Why the new Apple TV 4K is the best host for house parties
The Apple multiverse in one
PHOTOS: APPLE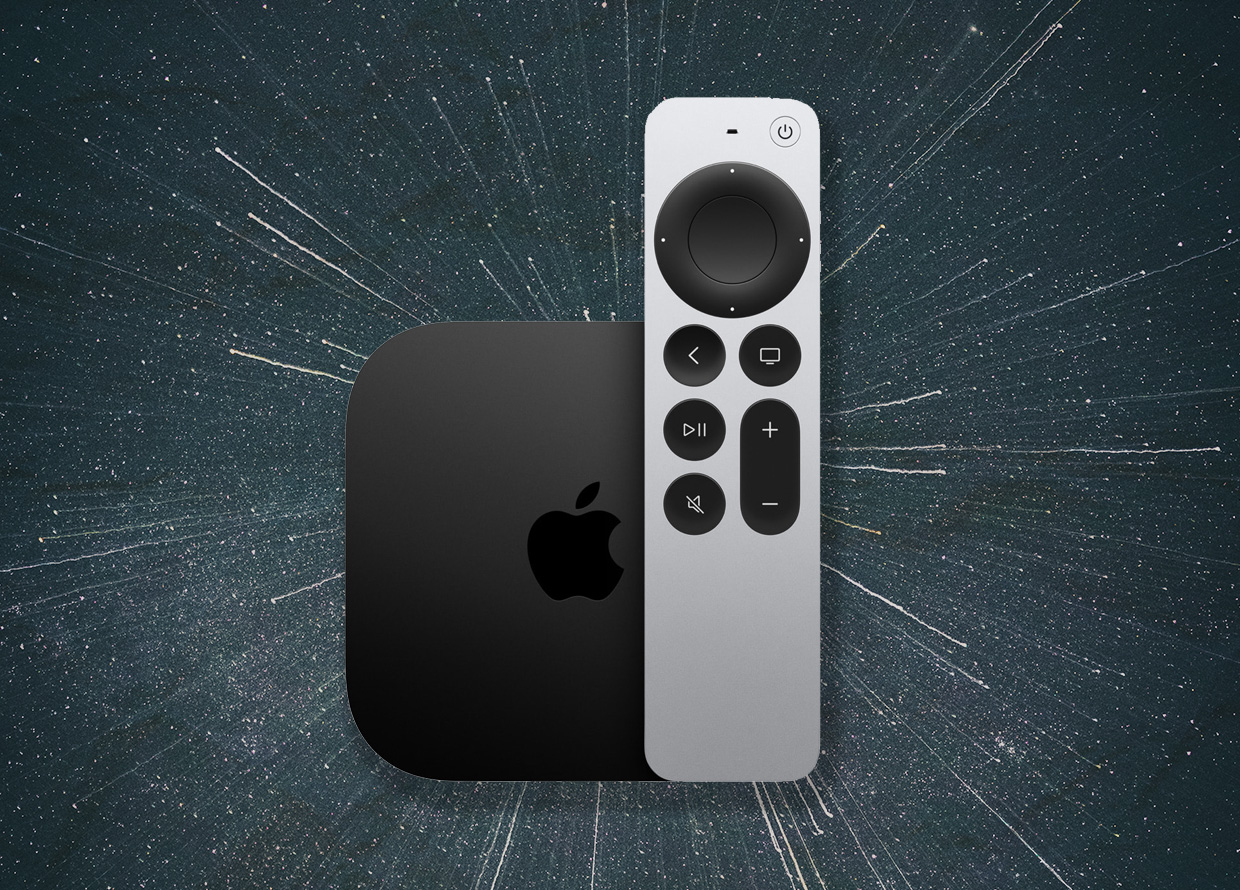 Do you really need the Apple TV 4K? If you're not part of the Apple multiverse of services, then maybe not. If you are, then read on for our review!
We are in the era of subscriptions and streaming services. I don't know about you, but I don't have cable or the traditional TV2, TV3 or even 8TV. Or Astro. Owning a Smart TV with access to Netflix and YouTube, in addition to connecting to my Nintendo Switch, has been self-sufficient. I didn't see the need for an Apple TV 4K, but having had my hands on one recently made me realise its suite of benefits for people with entertainment consumption habits like mine—primarily streaming platforms. Oh, and for those who often welcome house guests—especially during festive occasions such as Lunar New Year and Hari Raya. 
Here's everything you need to know about the Apple TV 4K and the experiences it offers.
WHAT IS THE APPLE TV 4K?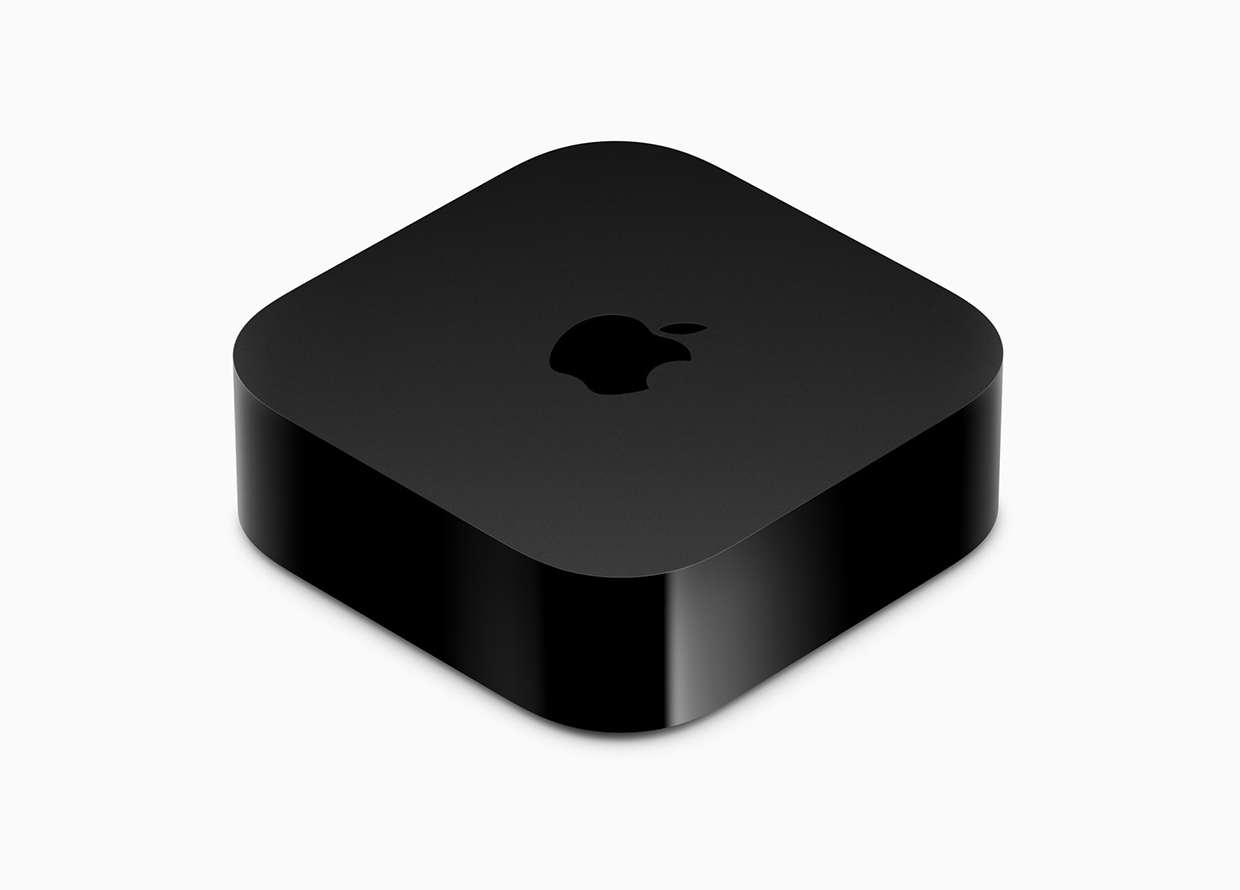 A TV streaming box, the Apple TV device isn't a new category in the family. The Apple TV 4K is the long-awaited third generation, with two variations: Wi-Fi and Wi-Fi + Ethernet. It's sleeker with almost a 20 per cent reduction in size and half the weight compared to its predecessors. But the real star power lies within where the A15 Bionic chip—the same one in the latest iPhone 14—powers the device. The result is greater responsiveness, faster navigation, zippier UI animations and smoother gameplay (thanks to a 30 per cent increase in GPU performance), all while being energy efficient. 
With all that power comes complementary support for HDR10+ next to the pre-existing Dolby Vision support, so you can be assured of rich details and vibrant colours as intended by the creators of your favourite shows and videos. Doubling on that immersive experience is the support for Dolby Atmos, Dolby Digital 7.1, and Dolby Digital 5.1 surround sound. 
Entertainment use aside, the Apple TV 4K can also act as a Smart Home Hub if you have those smart devices set up on your HomeKit or own any Matter accessories. 
HOW TO SET UP + SIRI REMOTE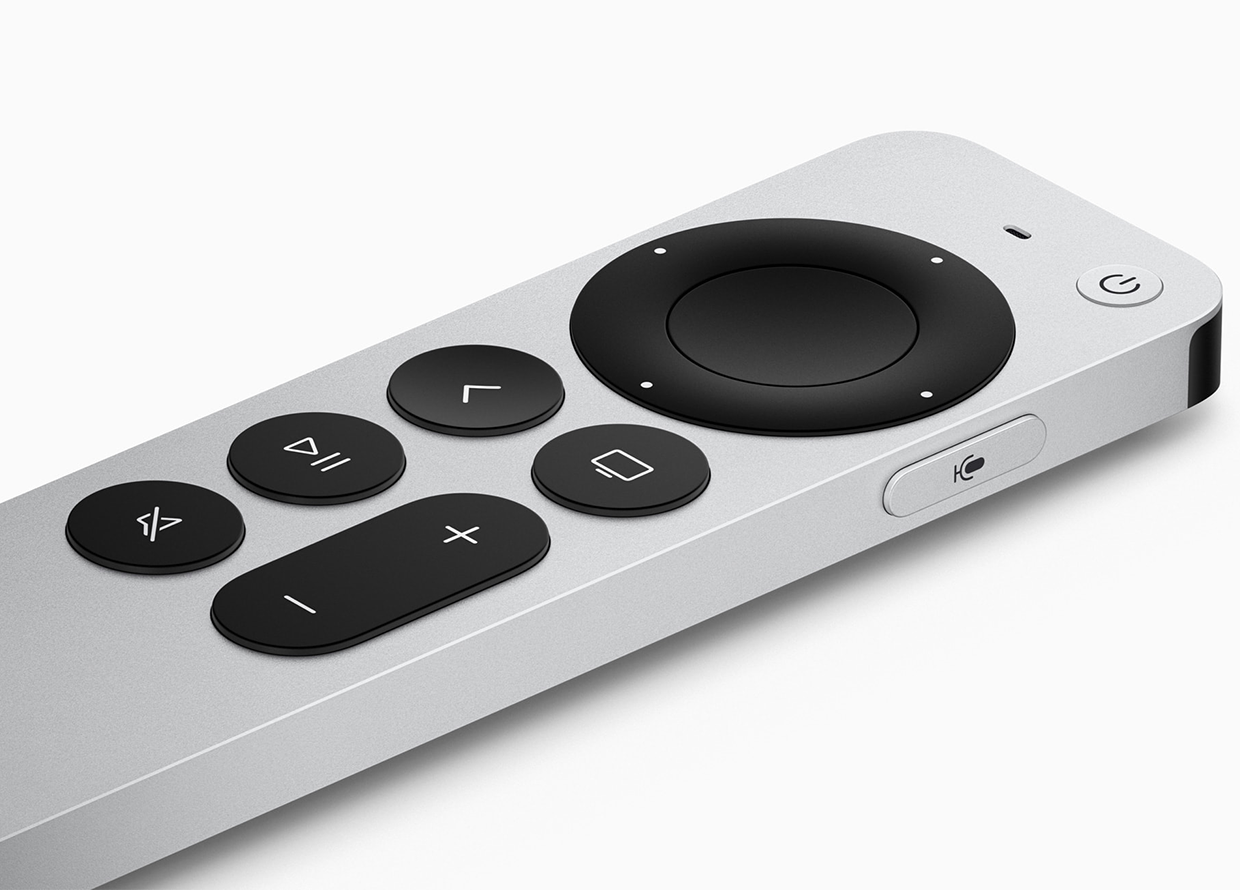 The Apple TV 4K box came with the device, an Apple TV Siri Remote, and a power cord. Easy! You would, however, need an HDMI cable and an Apple ID. After that, having an iPhone or iPad makes setting up the Apple TV 4K completely as simple as clicking on a few buttons. Bring your iPhone or iPad close to the Apple TV, and there'll be onscreen instructions to transfer your Wi-Fi network and password as well as Apple ID login information. 
The iPhone can also be used as a remote and keyboard, but the Siri Remote is just as handy. With a clickpad enhanced with a touch surface (useful for scrubbing through a video for the exact scene you're looking for), it includes your standard power button, volume control, play/pause, TV (press and hold to open up Control Center), and a (Siri) dictation button on its side. In addition, you can press and hold the Siri button to ask for help, such as to find something to watch (try "Find Coda", "Search YouTube for Mars Rover" or "Watch great dramas"), play music, find and launch apps ("Go to Photos), and even find your Apple devices ("Where's my Apple Watch?"). Personally, it just makes me think I'm using a Star Wars communication device. 
WHAT CAN YOU DO WITH IT: WATCH SHOWS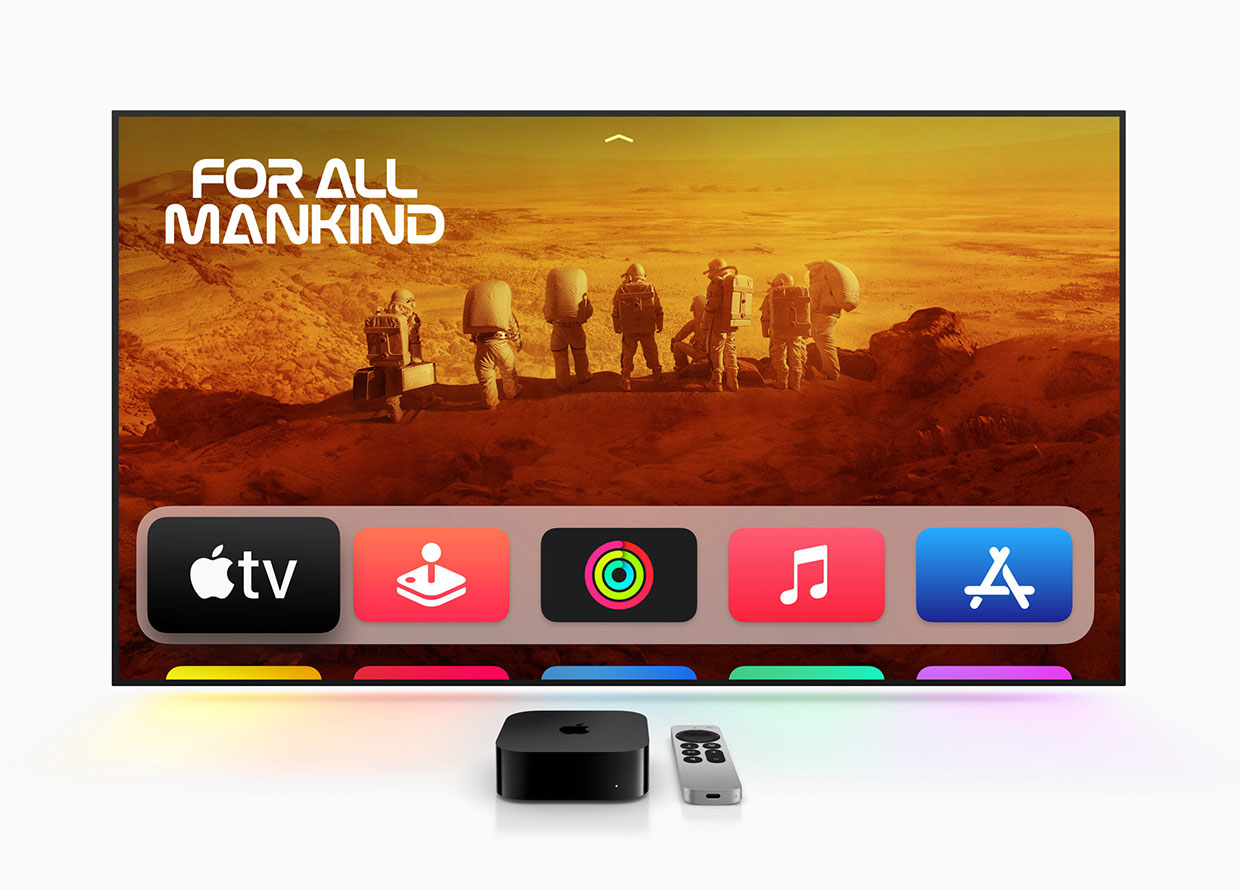 The most obvious use of all is, of course, to watch your favourite shows, and it's not just the Apple Originals on Apple TV+ (who else is excited for season three of Ted Lasso?). The Apple TV 4K includes app support for Amazon, Disney+, Netflix, and YouTube. In addition, you can buy or rent over 100,000 movies and series on the Apple TV app. 
WHAT CAN YOU DO WITH IT: START A KARAOKE SESSION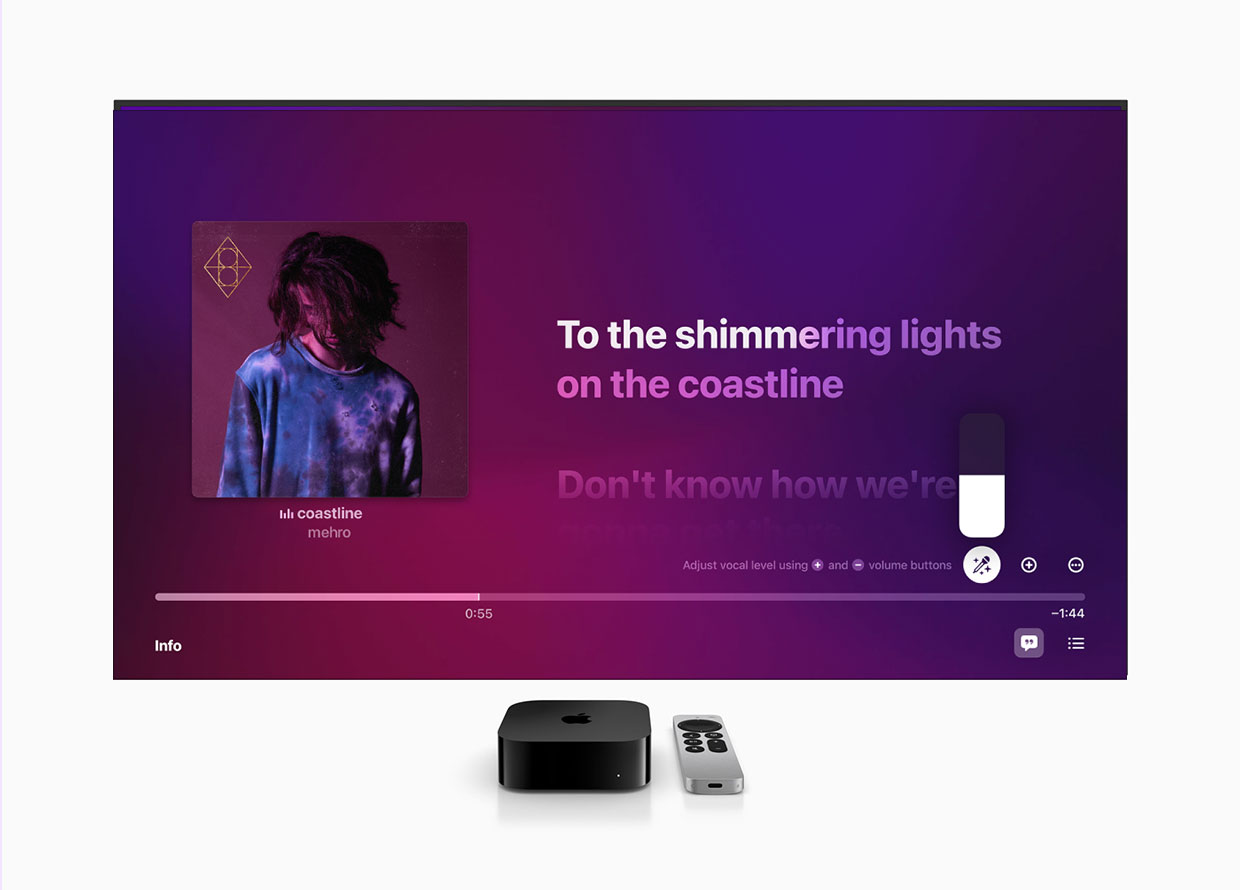 The Apple TV 4K's interface is akin to an iPad, so if you're familiar with the Apple universe, everything should feel quite intuitive. Hence, while you can use the Spotify app to play music, things get a bit more fun if you have an Apple Music subscription since the service recently added Apple Music Sing. Enjoy a fun karaoke session with friends as the app offers a million choices of songs with real-time, beat-by-beat lyrics and the option to adjust the volume of the song's vocals so you can harmonise with the original artist or completely take over as the lead singer. 
HOW TO SET UP APPLE MUSIC SING
1. Play a song or navigate to the Now Playing in the menu bar of the Music app on Apple TV
2. Select the Lyrics button* (the symbol should look like quotation marks) at the bottom of the screen
*The Lyrics button will not appear if the song doesn't include lyrics in the system
3. Select the Apple Music Sing button (the symbol should look like a sparkly mic)
4. Press the + or – button on the Siri Remote to adjust the vocal volume.
Disclaimer: Dolby Atmos surround sound is disabled when the song is in Apple Music Sing mode.
WHAT CAN YOU DO WITH IT: PLAY GAMES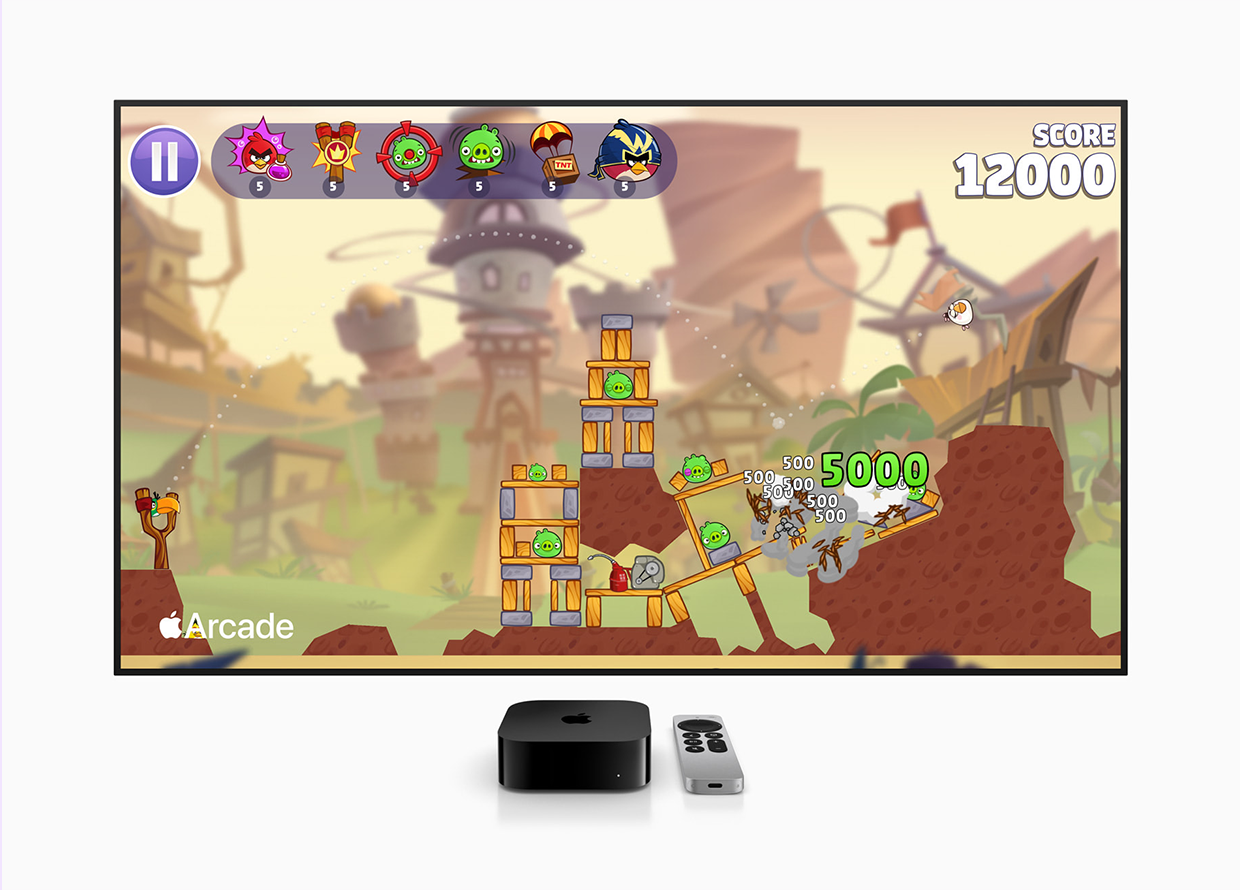 If you also have an Apple Arcade subscription, kick up the house party mood with some light competition. The Siri Remote acts as a master controller, but you can connect PlayStation, Xbox and Switch game controllers too. Some party games even require just a smartphone to scan a QR code and play from the owners' screens. I highly recommend SongPop Party for parties while Necrobarista and El Hijo are beautiful games for some relaxing downtime at home.
WHAT CAN YOU DO WITH IT: WORK OUT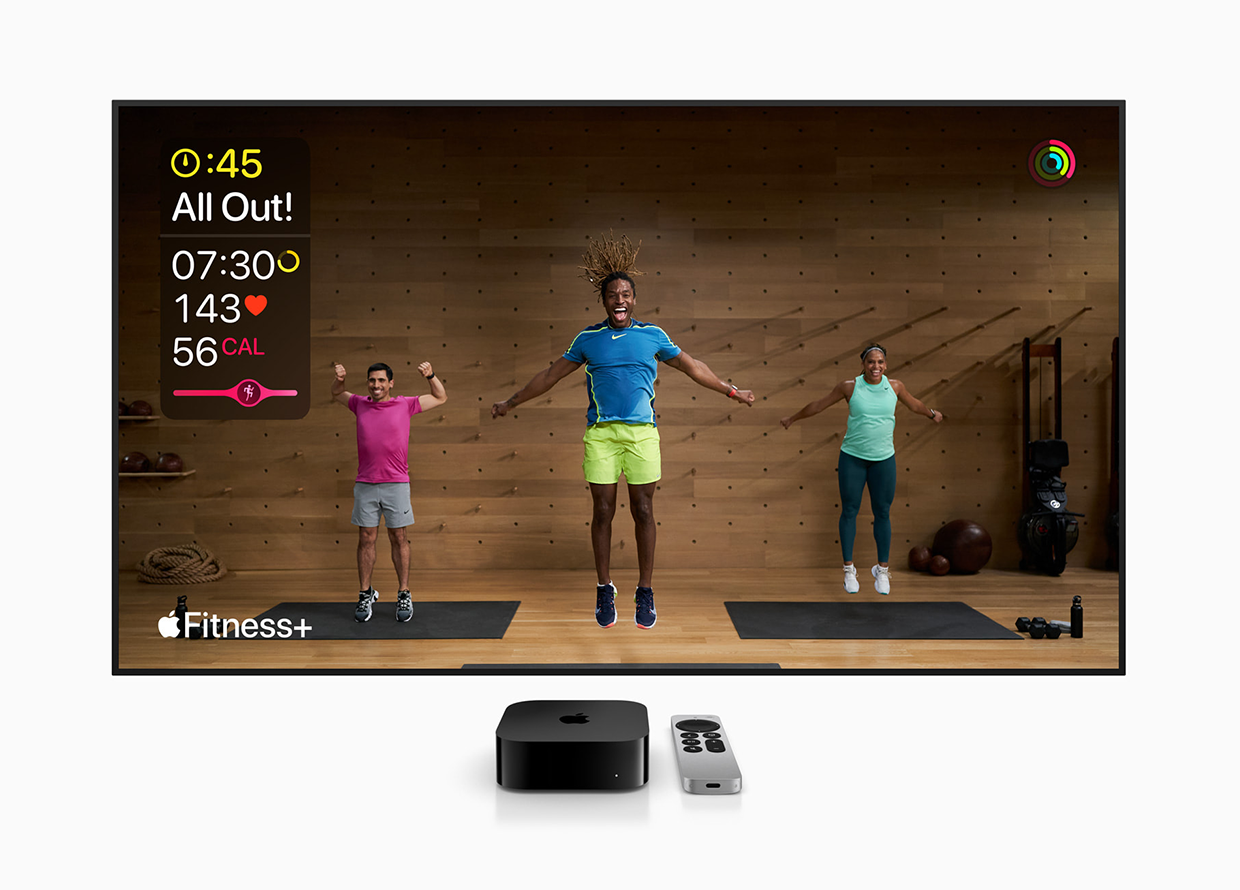 Yet another Apple subscription that would benefit Apple TV 4K users, Apple Fitness+ is more fun when you can follow along via a large TV screen. If you're wearing your Apple Watch, you get to see the in-session metrics, such as heart rate and calories burned, right on the screen in real-time. Not to mention, the service kicked off 2023 with a new Kickboxing workout type, three new trainers and a Beyoncé Artist Spotlight. If the Apple TV 4K is in your bedroom, you can even tune in to the brand-new sleep theme for meditations for a restful night ahead. 
CONCLUSION
The Apple TV 4K is a small device that packs a lot, but it best comes at the price of being a thorough user of Apple devices and subscription services. It's more complementary that way and maximises its usage. As someone who falls in that category, it has definitely been beneficial. The shows display crisp quality with amazing audio. It's easier to work out to via the large TV screen versus joining the Apple Fitness+ class on the smaller iPad screen. Plus, with SharePlay, I could start a FaceTime session with my loved ones from afar and watch a show or work out together while in sync. But my favourite find has been playing the Apple Arcade games on the TV. All in all, it's a winning device for an Apple user.
Pricing and availability:
Apple TV 4K (Wi-Fi, 64GB): RM 699
Apple TV 4K (Wi-Fi+Ethernet, 128GB): RM 799
For more info or to purchase an Apple TV 4K, head over to their website.
| | |
| --- | --- |
| SHARE THE STORY | |
| Explore More | |