1. Try the Pasadena Burger Do-It-Yourself (DIY) meal kit
Available for the first time in Malaysia, you can now try the signature California dipping burger. Fusing American flavours and cheeses with a Malaysian essence, the newly launched burger online delivery service utilises ingredients such as Australian beef, Cheddar cheese, and muffin-style buns. In addition to that, there are three dipping sauces: Honey Cheese, Cajun Spicy Cheese, and Habanero Southern Californian Cheese.
There are Do-It-Yourself (DIY) meal kit options for two, four, six, or eight burgers—with ingredients and seasonings provided in airtight packaging and dry ice. You can also opt for Ready-To-Eat burgers.
For more information, visit this website.
2. Attend the AIA's first-ever regional online health and wellness event
On 2 August 2020, AIA Live will include over 30 sessions—with key themes including mental wellbeing, exercise, activity and rest, nutrition, personal growth, as well as music and comedy. Headlined by AIA's Global Ambassador David Beckham, the online event will also feature personalities like Datuk Nicol David, Kevin Zahri, Chef Jeremy Pang, and coaches from Tottenham Hotspurs. AIA Live will be hosted on AIA's Healthy Living YouTube channel from 9am to 5pm.
For more information, visit this website.
3. Check out Cheers2Cheers, a new online community-based specialty drinks platform
Launched by Jis Kuala Lumpur, Cheers2Cheers is a drink delivery service with more than 1,000 bottle brands to choose —including the signature Cocktail Heist and Mocktail Heist collections. Options include Rio, Professor, Dali Mask, Melaka, and Guantanamera. If you're a fan of alcohol-infused cakes, Cheers2Cheers offers options desserts such as Martell VSOP Caramel Cake, Baileys Coffee Oreo Cake, Matcha Sake Cake, and Bacardi Raisin Rum Cake.
For more information, visit this website.
4. Feast on Yen's new à la carte menu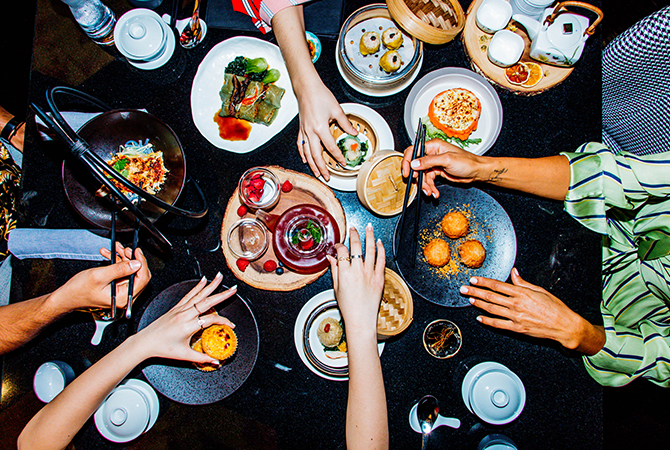 The contemporary Cantonese restaurant in W Kuala Lumpur has reopened with a new menu—featuring dishes such as Jasmine Tea Baked Cod Fish; Slow-cooked Grain Fed Wagyu Beef Short Rib with Aged 10 Years Hua Diao Wine; Braised Six Head Abalone; and Wok Fried Prawn Ball infused in West Lake Long Jing Green Tea. Yen is available for dine-in daily from 12pm to 3pm and 6.30pm to 10.30pm.
For more information, visit this website.
5. Do the #ThinkB4YouDo challenge on TikTok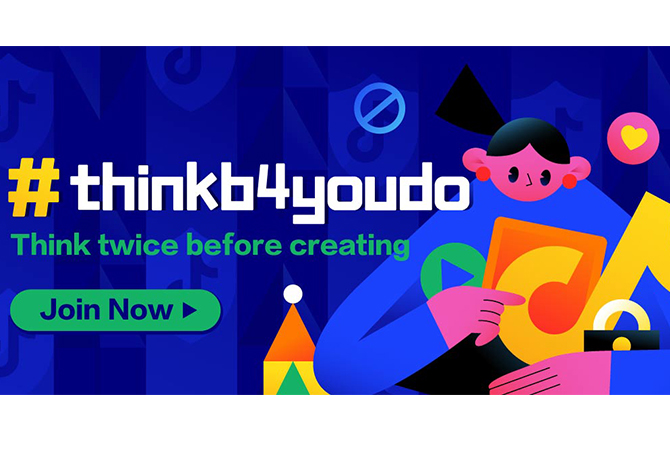 To encourage Malaysian users to take a moment and think before they conduct dangerous acts on TikTok, the platform has the launched the #thinkb4youdo challenge. Popular Malaysian creators such as Yuki Tan, David Zafer, Mark O'Dea are among the many who have joined the challenge using the hashtag. 
To participate, all you have to do is shoot a video and use the #thinkb4youdo sticker and follow the choreography; post your video along with the hashtag and set it to public; as well as share it on other social platforms and invite your friends to join you.
For more information, visit this website.
6. Visit a specialty matcha cafe in Kuala Lumpur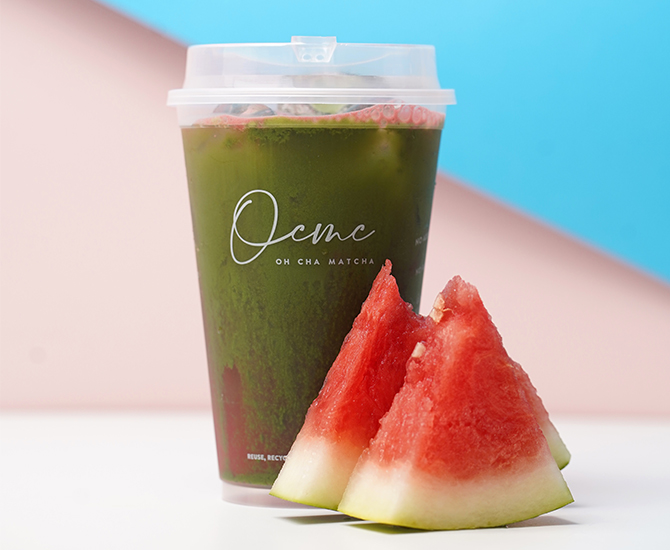 Founded by Choong Kar Wai and Choong Kar Heng (CoffeeSociété and Garage 51), Oh Cha Matcha is the sibling duo's latest project. The boutique matcha cafe offers a line of premium grade matcha concocted into delicious and healthy beverages—including the Beauty and Drink Your Colours Series. Milk substitutes here include soy milk, oat milk, almond milk, cashew milk, and coconut milk. The menu consists of options such as Ceremonial Matcha; Pandan and Lemongrass Matcha; Charcoal Matcha; as well as Watermelon Collagen.
For more information, visit this website.
7. Catch up on It's Okay To Not Be Okay on Netflix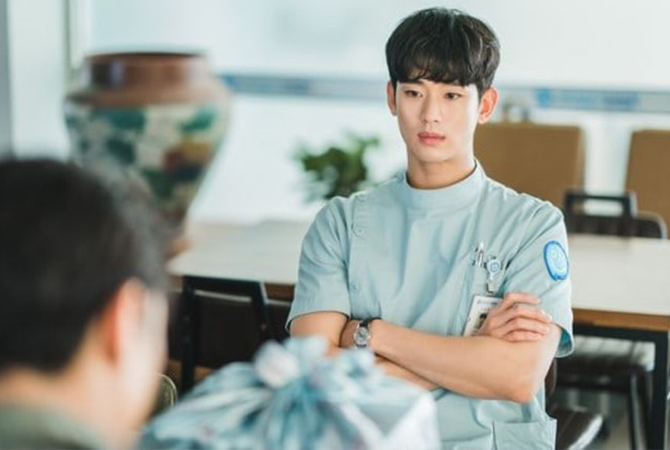 The hit Korean series is one of the most talked about dramas of the year. Starring Kim Soo Hyun and Seo Yea Ji, the Korean show is only a few weeks from its finale—with the recent airing of Episode 12. Read more about It's Okay To Not Be Okay through the following:
a) for all the necessary information before you start, click here.
b) for the review of Episode One, click here.
c) for the midpoint review, click here.
d) for Seo Yea Ji's luxury outfits in the show, click here.
e) for everything hair and makeup-related, click here.
It's Okay To Not Be Okay airs on both tvN and Netflix every Saturday and Sunday at 10pm.
For last weekend's list, click here.
| | |
| --- | --- |
| SHARE THE STORY | |
| Explore More | |