Spoilers ahead
I had goosebumps towards the end of the episode. By goosebumps, I meant actual chills. My eyes were wide open, the wrinkles on my forehead were showing, and my mouth almost forming the word "what". Oh, talking about eyes, the last scene is a major eye-opener. Literally.
Alright. Now that I've finally gotten that out of my system, let's get on with the rest of the episode. After the finale of The King: Eternal Monarch (you can read my review here) on 12 June, I'm glad that I didn't have to wait too long for the start of another new Korean drama. In fact, I'm certain that many around the world feel the same.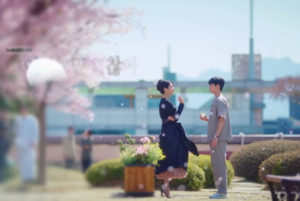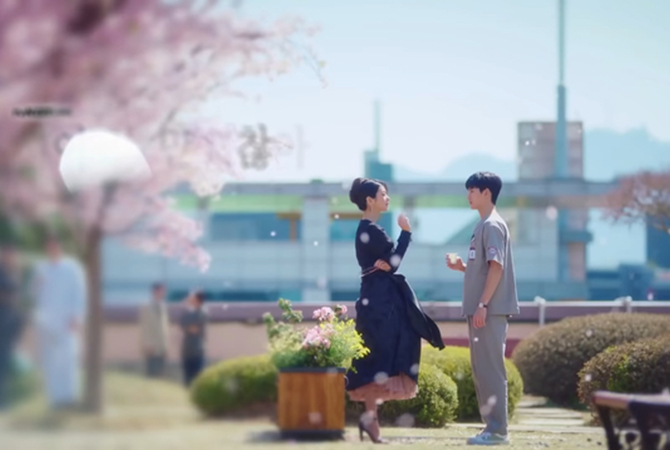 Moreover, it's Kim Soo-hyun we're talking about. I was also really excited to see Seo Yea-ji act for the first time. In my opinion, if Episode One is an indicator of what's to come, It's Okay To Not Be Okay is bound to propel her to greater heights.
Let's begin with the first scene. Viewers are immediately transported to the realms of Ko Mun-yeong's (played by Seo Yea-ji) children's books—which are known to be really dark. Hello, nightmare! What really caught my attention weren't just the illustrations, but her voice when she speaks and narrates. It was a combination of soothing yet powerful and deep yet calming. The tone in her voice is definitely one of my favourite aspects of the drama so far.
We are then introduced to her personality and her fascination with sharp objects—especially the knife in the steakhouse where she made a little girl cry. Why, you asked? Let's just say that keeping children happy isn't part of her daily to-do list. Well, not in reality, at least.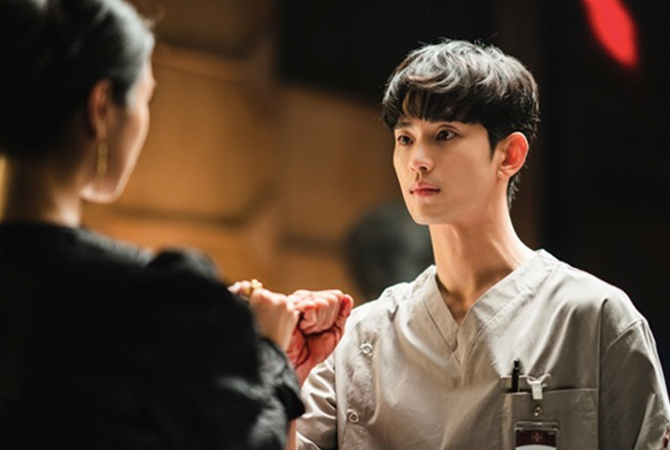 In Episode One, we are also introduced to Kim Soo-hyun's character, Moon Gang-tae and his autistic older brother, Sang-tae (played by Oh Jung-se). From the get-go, I was thoroughly impressed with veteran actor Oh Jung-se's performance. It looked like he didn't even have to try. Kim Soo-hyun was raving so much about him and I can see why.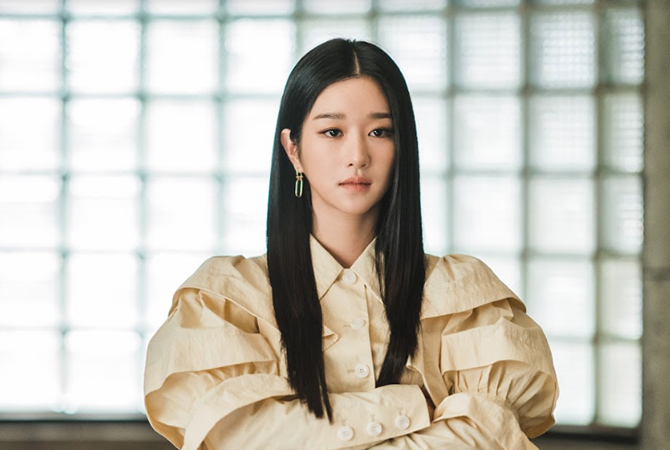 What's amazing about It's Okay To Not Be Okay is what I consider the core themes. The Korean drama touches on personal struggles, trauma, and to an extent, the importance of family. These are topics that society needs to address and I'm glad the show is shining a light on them. Although it's a dark fairytale, the plot is really unique. We get to see how these two colossal individuals with massively different personalities collide. One's a health worker at a psychiatric ward and the other an author of children's books.
The programme is supposed to showcase how these two characters help and assist each other in healing their emotional wounds. In the first episode, we discovered that Gang-tae has been moving from hospital to hospital every year. To be specific, he was in 15 different locations. As for Mun-yeong, if her flashbacks were anything to go by, it seems like she is haunted by physical and mental abuse from the past—especially at the hands of her father (who is awaiting surgery pending her signature as a guardian).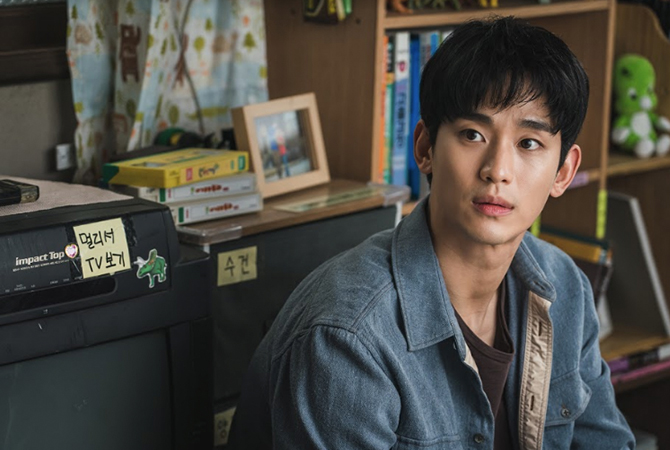 Honestly, I think that the dynamics of It's Okay To Not Be Okay will only get better with every episode—aging like fine wine and cheese. I do hope that it wouldn't be as disappointing as The King: Eternal Monarch. I adore Lee Min-ho but that wasn't his best project. Here, you cannot deny the impressive chemistry between Kim Soo-hyun and Seo Yea-ji.
So far, we saw blood, screams, tears, hysteria, witches, cigarette in coffee, and butterflies. We also can't talk about brilliance without mentioning Kim Soo-hyun's shirtless scene—albeit a really quick one. Towards the end of the episode, we saw how things are probably going to unfold in Episode Two. It seems like the duo are about to embark on a vivid and intense rollercoaster ride together. Let's be honest: it won't be all sunshine and rainbow. Their personalities don't exactly shout "smooth journey".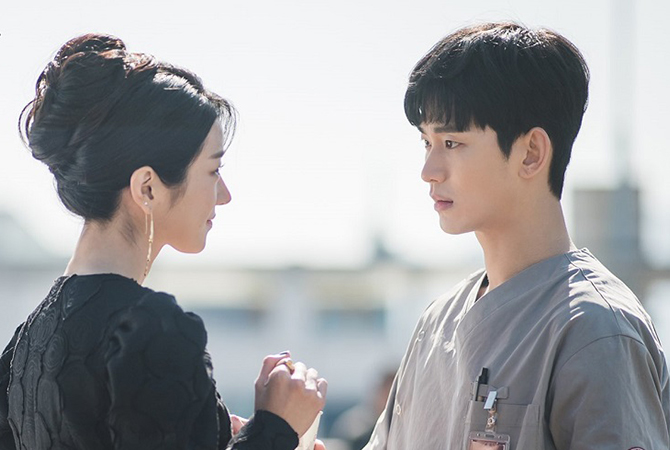 It's Okay To Not Be Okay won't be your typical romantic comedy but expect to be entertained. Episode One is the perfect hint that the Korean drama would be complex. Hence, don't be surprised when its structure and intricacies are intensified throughout the season. Like many premiere episodes of recent Korean dramas (The King: Eternal Monarch, Itaewon Class, Crash Landing On You, and Mystic Pop-up Bar), this succeeded in keeping me on board for the second episode. Only time will tell if the pattern continues. 15 episodes to go!
Have you seen It's Okay To Not Be Okay? You can watch it on Netflix every Saturday and Sunday at 9.30pm.
For more details on the Korean drama, click here.
| | |
| --- | --- |
| SHARE THE STORY | |
| Explore More | |