With 16 June just around the corner, take this opportunity to give the special guy in your life a well-deserved gift. This Father's Day, show dad how much he means to you. Generally, a dad is more than just your father and your "boss"—he's also a best friend. Shopping for dad isn't easy sometimes, and more often than not, dads are less expressive (even when they are happy). This gift guide consists of a range of thoughtful picks that would make dad real glad and proud, from travel essentials to everyday comforts to luxurious pampering. Go on and keep scrolling—dad deserves the effort, doesn't he?
1. Tumi Irwin Duffel in Black, RM2,790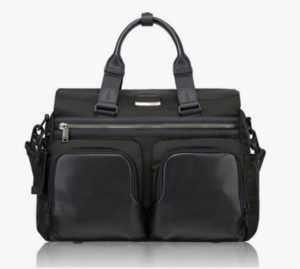 Shop here.
Tumi products have always been perfect choices as gifts—yes, even for fathers. Whether it's lifestyle, travel, or business, Tumi bags—like the Irwin Duffel—allow dads to move around seamlessly. Fathers generally prefer simplicity and comfort. The Irwin Duffel, a quintessential travel companion, is the perfect gift. Known for its sturdiness, style, and assorted compartments, this bag is adequate for both work and day trips. The multitude of compartments provide dad with the possibility of staying organised. The Irwin Duffel is very versatile, with two U-shaped pockets suitable for keeping small items, a quick access back-zip pocket, full depth zipper pockets integrated into the top foldover flaps, waterproof lined pocket for a water bottle or umbrella, and internal features including card pockets, a pen loop and key leash. Features galore, no? This is one gift dad will surely appreciate.
READ MORE: Check out more gift ideas here!
2. ClassPass Gift Card, RM1,308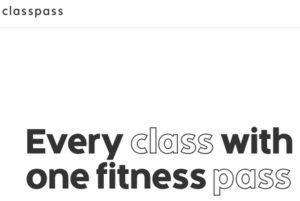 Shop here.
As dad ages, the need to maintain his fitness and physique increases. That is why a ClassPass gift card would be ideal. In addition to getting a good sweat, dad will be able to experience workouts that are new and unique. The best thing about it is that he gets to choose what he wants to do! Even if dad is busy and has a tight schedule, he will be able to customise his own fitness routine. A gift card worth RM1,308 (based on the RM109 tier) would mean that daddy gets a year-long membership, with up to three classes per month. With studios everywhere, dad will be able to fit in his fitness trysts anywhere and anytime he desires. How's that for a Father's Day gift?
Fun fact: The ClassPass gift card has no expiration date.
READ MORE: Learn more about ClassPass
3. Loewe Puzzle Messenger Bag in Black, RM10,800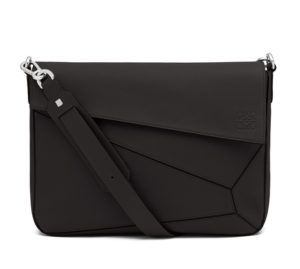 Shop here.
If your dad is into the finer things in life, or if you just think that he deserves something luxurious, look no further than the Puzzle Messenger Bag from Loewe. Made with Soft Grained Calf skin, this messenger bag is bound to make dad very ecstatic. Calling it a masterpiece would be an understatement. It is both aesthetically-winning and practical. The cuboid shape defines the Puzzle Messenger bag, with removable strap that can be adjusted to dad's comfort. Whether he wears it on one shoulder or crossbody, dad will come off looking very sleek on a casual day out or a formal meeting. Some of the bag's features include two internal zip compartments, large zip pocket, herringbone-patterned Cotton-Canvas lining, and black hand-painted edges. While the black exudes class and timelessness, grey and green options are also available. This is also a win for dads who value sustainability because a luxury bag such as Loewe's will stand the test of time. An exquisite Father's Day gift? Definitely..
READ MORE: These beautiful homeware might interest you
4. Apple Watch Aluminium Case with Black Sport Loop, RM1,899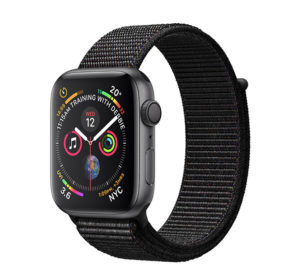 Shop here.
Manners maketh men—and watches do too. If you grew up with a dad who goes everywhere with a watch, that is probably because a watch traditionally signifies that a man is a gentleman and is rugged (with the shift in perspectives today, this might no longer be completely true). Advancement of technology has brought upon innovative products like the Apple Watch. Now at Series 4 (and the upcoming watchOS 6), the Apple Watch would come in handy to help dad be more healthy, active, and connected. In addition to that, the watch now has the largest display yet, along with an electrical heart sensor, and a Digital Crown re-engineered with haptic feedback. These features aside, the Apple Watch provides dad with the ability to make calls and send messages as well as access his favourite apps, right on his wrist. This is one for the books, and will be the perfect gift this year.
Fun fact: Dad can use the Apple Watch together with his ClassPass gift card.
READ MORE: Check out what's new from Apple's WWDC 2019 announcements
5. Royal Malay Treatment at The Ritz-Carlton Spa, RM1,750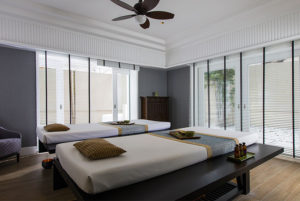 Shop here.
Spa sessions aren't just for women. Men deserve to be pampered too, especially fathers for all their effort. A relaxing spa treatment would be excellent for dad, especially the Traditional Royal Malay Treatment at The Ritz-Carlton KL. For three serene hours, dad can expect to feel like Hang Tuah. A spa treatment will provide daddy with a sophisticated therapy session integrated with the healing practices of the region. Imagine the look on his face when he comes out of the room after a blissful experience.  With all tensions relieved and maximum relaxation achieved, you know dad deserves the best treatment he can get.
READ MORE: These staycation ideas might inspire you too
6. Nespresso Lattissima Touch in Black, RM1,599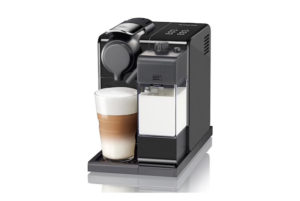 Shop here.
Does dad love drinking coffee? Does he also love having it with milk? This Father's Day, get him the Lattissima Touch from Nespresso. Why, you ask? That's easy. Dads tend to love simplicity and this machine is as convenient as it gets. With only a simple touch of a button, dad can relish in the pleasures of drinking from six coffee and milk recipes—Milky Latte, Latte Macchiato, Cappuccino, Lungo, warm milk froth, or Espresso. If you're not yet convinced that dad would be satisfied, know that the machine heats up very quickly (25 seconds) and turns off automatically after nine minutes. Oh, descaling is easy too with a pluggable pipe. The Lattissima Touch is everything dad needs for convenience, ease, and satisfaction.
READ MORE: Did you know that there is so much more to Nespresso than just a machine?
7. Bang & Olufsen Beoplay M3, RM1,400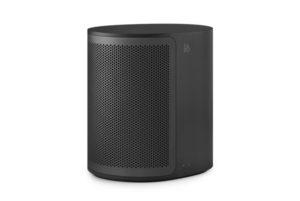 Shop here.
If your dad loves listening to music or just having top-notch sound systems, the Bang & Olufsen Beoplay M3 is a superb choice as a Father's Day gift. Don't let the compact appearance fool you. The Multiroom speaker is powerful and will fill the home with authentic and rich sound. The Beoplay M3 is made with premium materials, such as black anodised aluminium and wool-blend cover by Kvadrat, a Danish textile brand that's world-renowned. If dad wants to use it as a standalone speaker, he can too! Furthermore, he can also create his own multiroom audio system by connecting the Beoplay M3 to other wireless speakers. In addition, dad will enjoy the signature Bang & Olufsen sound for a finely tuned audio experience. This is a definite winner for a gift.
READ MORE: It's Pride Month! Check out these rainbow-hued capsule collections
8. Paul Smith Signature Stripe Bone-China Teapot, RM1,875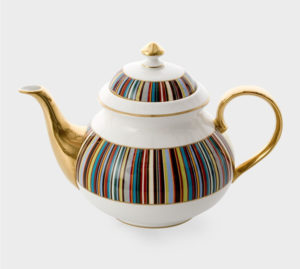 Shop here.
This is for the dads who are tea lovers. Dad deserves to feel on top of the world and this bone china teapot from Paul Smith fits the bill. Apart from gold-leaf trims and white panels, this luxurious piece also comes with a Paul Smith for Thomas Goode logo at the bottom. It's 100 per cent bone china and therefore, the teapot is as ethereal as it gets. Dad will appreciate the signature elements of Paul Smith and the practicality of the gift. Once again, sustainability comes into play because this teapot will last a long time. No tea, no shade, but daddy's the best.
READ MORE: These key takeaways from Paul Smith Spring/Summer 2019 might interest you
9. Smythson Mara Bond Street Organiser, RM1,558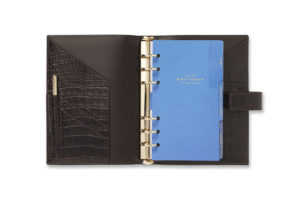 Shop here.
A notebook is an essential for most people, including dads. Why not elevate the gift of notebooks with one from Smythson? This isn't just a notebook. This is an organiser crafted from embossed crocodile print calf leather. The Mara Bond Street Organiser is here to be the extra touch of style and luxury to your dad's daily adventures. It comes with a glided Panama pencil, pale blue note sheets that are gilt-edged, and dividers in Smythson's signature Nile Blue. What more can be said about this beauty?
READ MORE: Find out how you can get help with depression and other mental health issues here
Yes, it might be difficult to think of great gift ideas, but let this list help you decide. It can either make a decision for you or act as inspiration. Fathers deserve the best after everything they've done. Hence, stop gagging, start moving and get dad the gift he's sure to adore.
| | |
| --- | --- |
| SHARE THE STORY | |
| Explore More | |