Looking for things to do this weekend? The BURO Weekend Guide has a couple of neat ideas for you and your loved ones
1. Check out the 'Kaleidoscope' art installation by Red Hong Yi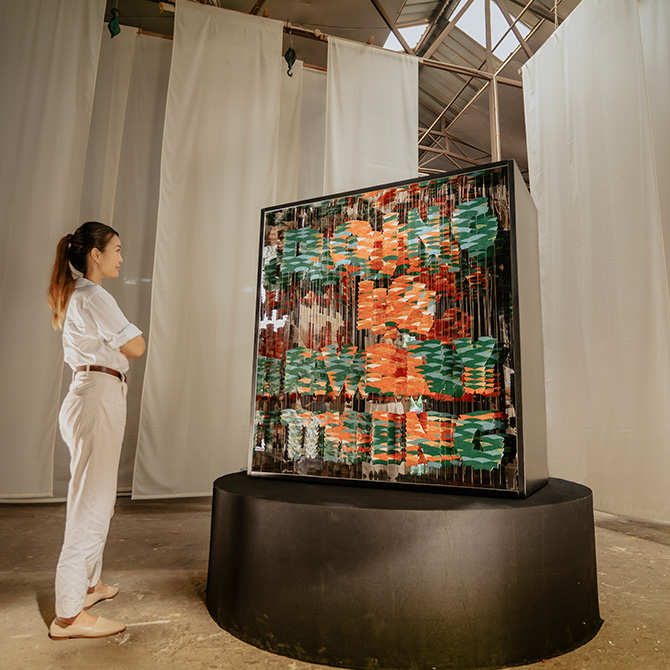 Where: Nespresso Boutique, The Gardens Mall
Did you know that you can send your used Nespresso coffee capsules for recycling? Just drop them off at the Boutiques in The Gardens Mall or One Utama Shopping Centre. The used capsules are sent to a local recycling centre, while the coffee grounds will be turned into compost at local organic farms. To highlight this initiative and the importance of recycling, Nespresso worked with contemporary Malaysian artist Red Hong Yi to create the art installation titled 'Kaleidoscope'. Themed after 'Doing is Everything', the idea is that every person playing a role, no matter how big or small, leads to a positive impact.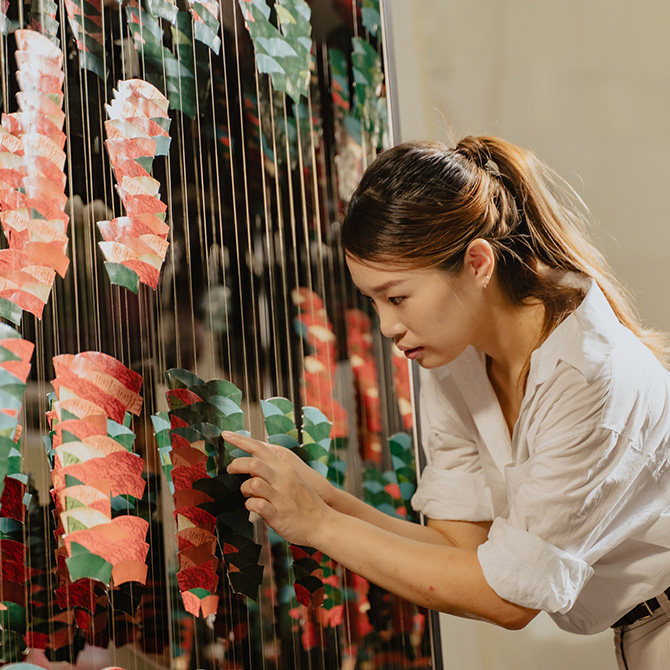 The installation is brought to life via 24,000 pieces of used Nespresso capsules and seven mirrored panels. Altogether, it sits at a height of 1.46m and weighs 70kg. It's a sight to behold! If you have the time, there's a full art exhibition at South Palm, The Gardens, showcasing Red Hong Yi's inspiration and a look into the behind-the-scenes of 'Doing is Everything'.
Find out more about Nespresso Malaysia and its sustainability and recycling initiatives by visiting their website, Instagram and Facebook.
2. Two Friends—One Cuisine at The Library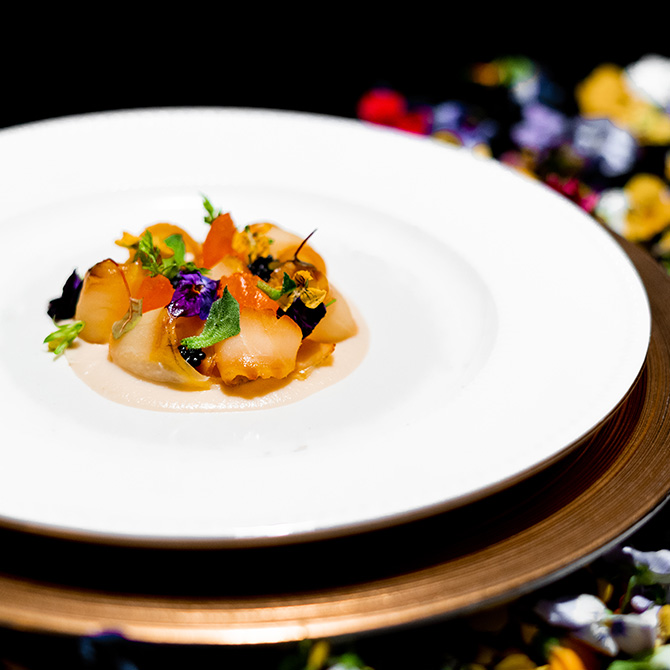 When: Every Monday to Saturday evening, from 16 April - 13 May 2021
Where: The Library, The Ritz-Carlton Kuala Lumpur
Price: RM300 per person | RM450 per person, with wine pairing
*Advanced reservations are required
What do you get when you combine European and Japanese cuisines into one tasting menu? An elegant amalgamation of flavours that pays tribute to the natural bounty of land and sea, as presented by Chef Wai and Japanese Tastemaker Chef Machi from Yukibana at Shook! It's a four-hands dinner you won't want to miss.
For more information or to make a reservation, call +603 2142 8000 or email [email protected]
3. Indulge in a decadent Porterhouse steak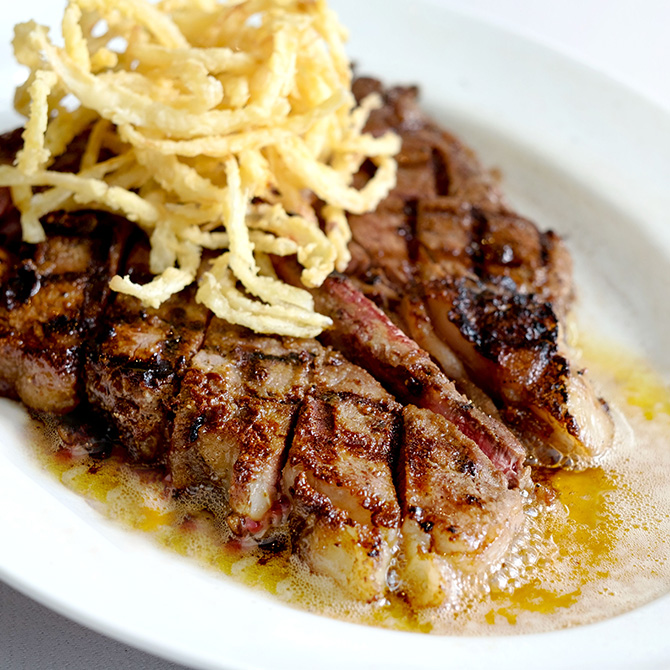 Where: Maria's SteakCafe, various locations
When: From 12 April 2021
Imagine the sizzle that follows crisp crust, and when you bite into that steak, it's beefy, buttery, and so tender that it almost melts in your mouth. Or don't imagine at all because Maria's SteakCafe has just introduced the absolutely decadent Porterhouse steak into their menu. Known also as the 'King of Steaks', the Porterhouse is a popular cut of beef and Maria's SteakCafe is taking it a step further with a new way of cooking it. First grilling and searing the beef in high heat until a deep brown crust appears, then transferring it onto a ceramic plate to be cooked slowly in the oven. It is then served pre-sliced, basted with a mix of melted brown butter and beef tallow. Are you salivating already?
The Porterhouse steak (Australian Black Angus) is priced at RM50 per 100g and is sufficient for two persons to share. You can make a reservation here.
4. Feast on 'Berbuka' platters in a private dining room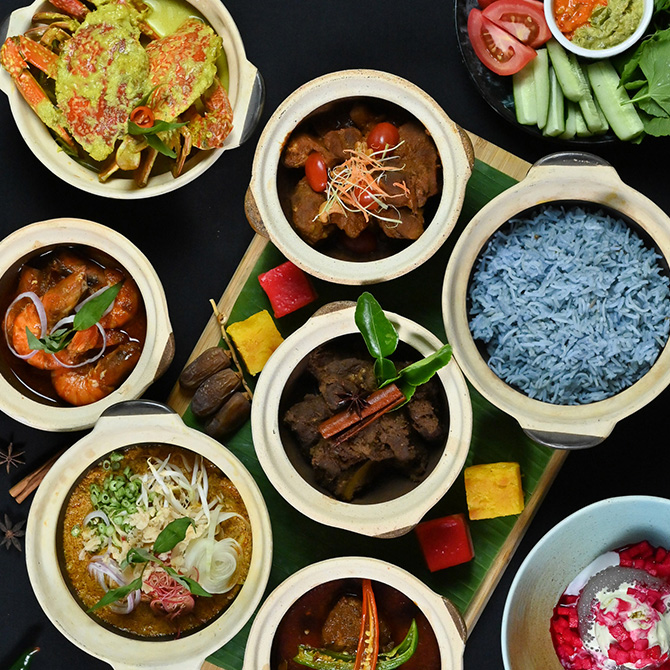 When: Till 31 May 2021
Where: Private @ The Chow Kit
Next to Ramadan buffets, this Berbuka platter in a private dining room is a great way to break fast with your loved ones—without worrying about the dishes. Private @ The Chow Kit allows up to a maximum of six guests in their chic guest rooms designed by Brooklyn-based collective Studio Tack. Besides placing service requests or additional orders via personal phones, guests can even plan ahead and customise the decor, play their own Spotify playlists and more.
The Berbuka platter, which feeds two to three, is The Chow Kit's award-winning restaurant's special take on Malaysian cuisine, such as the Lamb Kuzi, Rendang Tok and Laksa Johor. There's an option to upgrade it to the Seasonal platter (RM300) to include Ketam Masak Lemak and Assam Udang. Got a bigger group? The Family set (RM500) feeds four to six guests and comes with all the works and Bubur Pulut Hitam.
Check out the full menu here. To make a reservation or for enquiries, call +603 2778 6688.
5. Order the 'Berbuka Di Kota' Ramadan menu
When: Till 12 May 2021
Where: Knowhere Bangsar
Available for both takeaway and delivery. The last day to place your orders is 7 May 2021
Stay home and enjoy a unique twist of Malay dishes with Knowhere Bangsar's takeaway sets (priced at RM178.60 for three to four pax). Choose between Pantai Timur and Pantai Barat—both are just as delicious and tantalising. Some of the menu's highlights include Ayam Perchik, Kari Kambing, Barramundi Botok-botok, and Pacheri Nanas.
For more information or to place your orders, WhatsApp at +6010 220 2358.
6. 'Duality' art exhibition
When: Till 23 May 2021
Time: 10am - 5pm
Where: Zhan Art | Space, Jaya One
Zhan Art | Space is celebrating its second anniversary with an exhibition featuring 20 talented Malaysian artists and the theme of 'Duality' ("a state of having two different or opposite parts/elements"). The group of emerging and veteran artists that have gathered together to present their works of art include Adam Ummar, Isa Ishak, Mona KV, and Rekha Menon. Take a moment to see if their vision of 'duality' matches yours.
For more information, visit their Instagram.
7. Binge-watch the latest releases on Netflix
Our BURO TV Guide has all the must-watch titles to catch. Nothing like a night in, pizza and/or ice cream, and your favourite streaming platform.
Check out last week's BURO Weekend Guide here.