Looking for things to do this weekend? The BURO Weekend Guide has a couple of neat ideas for you and your loved ones
1. Taste the seasons with gin botanicals
When: 11.30am - 12am, daily
Where: The Alchemy, Starhill Dining
*Advanced reservations are required
Prefer sipping handcrafted cocktails over a multi-tiered afternoon tray of sweet and savoury delights? The Alchemy offers a plush setting with an interior that could easily transport you to a New York bar. Even better, the bartenders are skilled at crafting exceptional concoctions that will take you through seasons and are fit for any and every occasion.
For more information or to make a reservation, WhatsApp +6018 929 8060 or email [email protected]
2. Indulge in fresh, tender Tualang prawns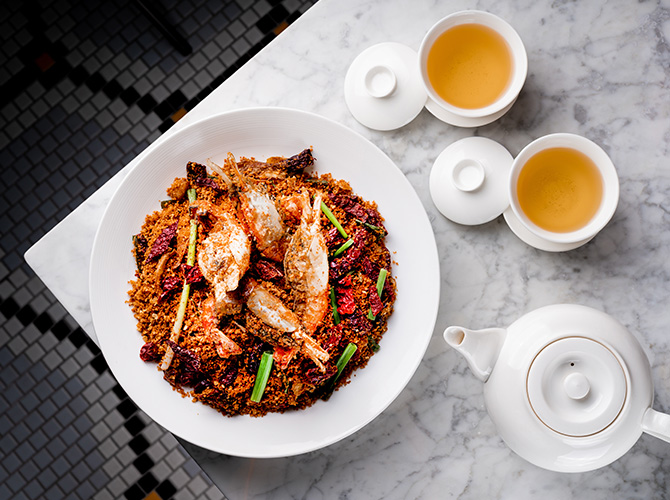 When: Lunch and dinner, daily
Where: Li Yen, The Ritz-Carlton Kuala Lumpur
*Advanced reservations are required
Tanjung Tualang is Perak's secret seafood haven, and while we may not be able to cross state borders to try their popular freshwater prawns, we can, however, head to Li Yen. Not only is the restaurant getting the Tualang prawns freshly delivered from the source itself, but Executive Chinese Chef Alex Au and his team have come up with seven exquisite dishes highlighting the prawns' succulent texture and natural sweetness. From Fresh Tualang Prawn Noodles to Fragrant Stir-Fried Tualang Prawns with Garlic and Dried Chillies, you won't want to miss this limited-time-only menu.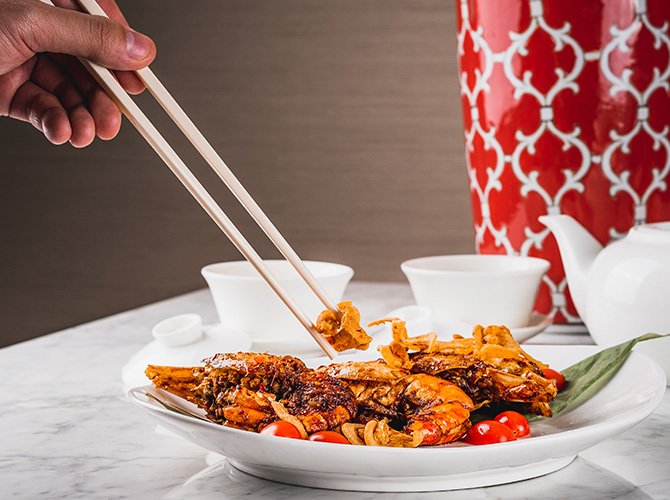 For more information or to make a reservation, WhatsApp +6018 306 3188 or email [email protected]
3. The Passat Escape
When: 10 - 11 April 2021
Where: Volkswagen dealerships nationwide
For those of you who are considering buying a new car, Volkswagen's Passat Elegance and its sportier sibling, the Passat R-Line are great options, considering they're both some of the world's best-selling mid-sized sedans. With a 2.0TSI turbocharged engine, both cars can produce 320Nm of torque and deliver a powerful performance. Not to mention, the current sales tax exemption would mean you'll only be paying RM181,856 for the Elegance, or RM203,411 for the R-Line. You can find out more about both cars this weekend as Volkswagen dealerships nationwide will be hosting The Passat Event.
For more information, visit the Volkswagen eShowroom.
4. Check out FashionValet's FV Bazaar
When: Till mid-June 2021
Where: FV Bazaar
The government may have allowed Ramadhan bazaars this year (with these SOPs in place), but if you would like to be extra cautious, there are always e-bazaars like the return of FashionValet's FV Bazaar. The online listing platform is bigger and better than before, with new vendors and a more seamless user experience. You can find your favourite (or new!) Raya cookies, baju Raya and so much more.
5. Catch 'Monster Hunter' at home
When: 8 - 16 April 2021
Where: Astro Best, On Demand, Astro Go
Cinemas may be open, but there are options for those who prefer to stay at home still. Astro customers can rent and stream the latest action-fantasy film, Monster Hunter, which stars Milla Jovovich (Resident Evil), and popular Thai actor and martial artist, Tony Jaa. We hear there's a special surprise if you rent it during this 'Early Access' period.
For more information, visit Astro's website.
6. Love Local Bazaar
When: 10am - 10pm, 7 - 11 April 2021
Where: Red & Blue Zone, The Gallery, Publika
Support local and check out the rows of booths at the Love Local Bazaar. With a wide variety of items, be it clothes, accessories or food, you'll be spoilt for choice, and who knows? You might see something new that tickles your fancy.
7. Go cafe-hopping
ICYMI: The latest edition of #BUROEats for April is out, and there is quite a number of noteworthy restaurants (and yes, some cafes).
Check out last week's BURO Weekend Guide here.