Fancy a good steak in town? We have compiled a list of some of the best steakhouses in KL for you to check out
There's no denying that Malaysians enjoy all varieties of food—from local delicacies to Japanese dishes to Italian fare. The list goes on! The dining scene in Kuala Lumpur has been progressing year after year, as evident with the opening of more quality restaurants and cafes. If you're a huge fan of juicy and succulent meats, KL has a plethora of amazing options too. 
1) Vantador
Known as not only one of the best places for steak in Malaysia but also in Asia, Vantador is the place to go for dry aged steak—hung in their coolers to age for at least 30 days to allow the moisture in the meat to escape.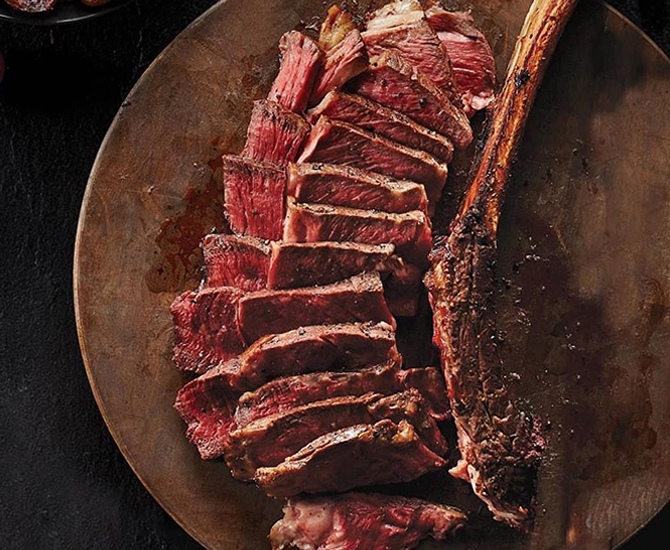 Go for Rubia Gallega—beef from Spanish oxen in Galicia that are over eight years old. Along with a delicious fat coat, the beef is known for its subtle marbling. In addition to that, the menu also consists of delights such as the Full Blood Wagyu (MB7) and Full Blood Angus (200 days). 
Address: 38, Jalan 25/70A, Desa Sri Hartamas, Kuala Lumpur
Contact: 03 6211 5588
Website | Facebook | Instagram
2) Maria's SteakCafe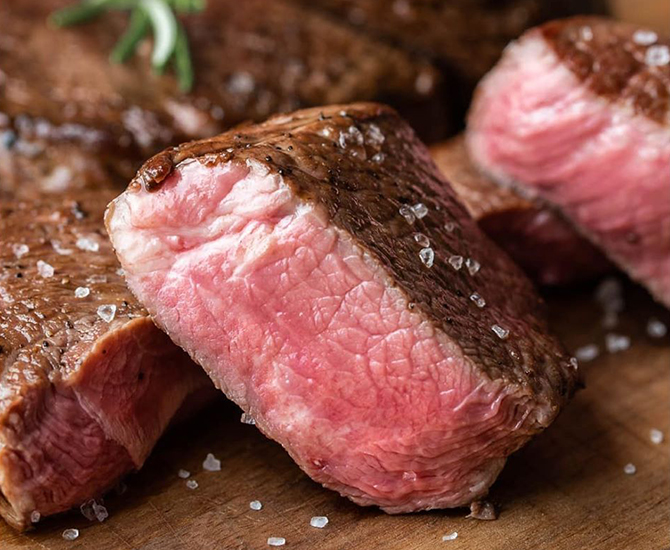 Maria's SteakCafe has been a go-to spot for steak in the city since its debut. As a steakhouse that priorities a wholesome dining experience, Maria's ensures that the quality of the food is maintained. Come here for the True Taste experience—indulging in your food the way you like them.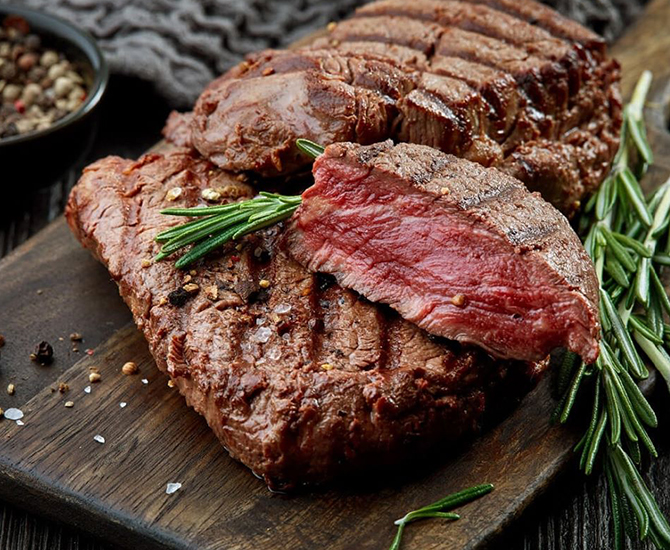 Opt for the Australian Wagyu MB9 Tenderloin or go for the Wagyu Tomahawk. You can also try the Japanese Wagyu A5 Striploin while you're there.
Address: 58, Jalan Maarof, Bangsar Baru, Kuala Lumpur
Contact: 03 2282 2220
Website | Facebook | Instagram
3) Marble 8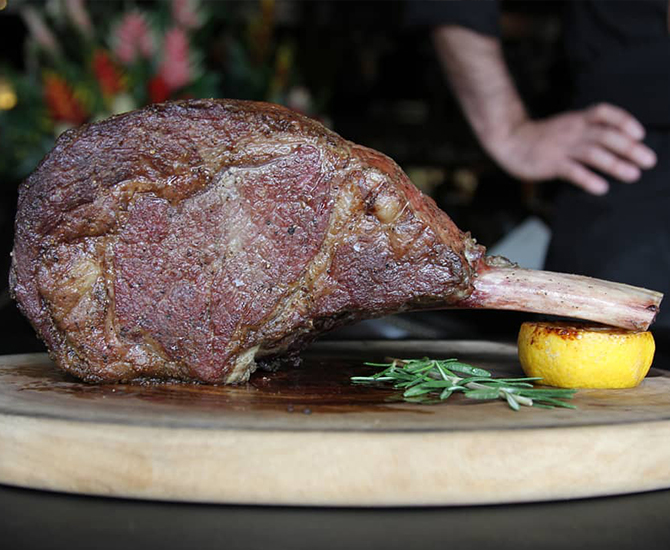 Considered one of the prime locations in KL for all things steak, Marble 8 specialises in carefully selected cuts. They are known as Marble Eight cuts—dry-aged in the restaurant's very own dry-age cellar. With the backdrop of Kuala Lumpur's skyline, you're bound for a great dining experience.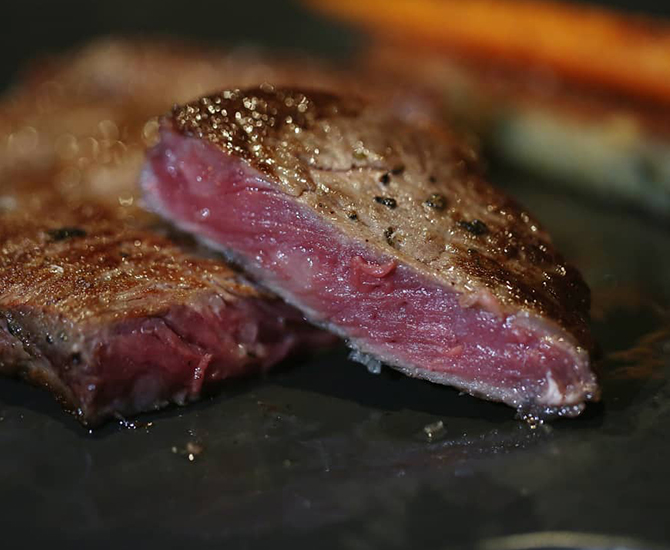 Dry-aged beef here is aged for a minimum of 21 days—including the Dry-aged Bistecca Fiorentina and the Tomahawk Steak. 
Address: Level 56, Menara 3 Petronas, Persiaran KLCC, Kuala Lumpur
Contact: 03 2386 6030
Website | Facebook | Instagram
4) The Beato Steakhouse
Known as the city's first steakhouse specialising in dry-aged steak, The Beato was established in 2012. Since opening their first outlet in Publika, the restaurant has also cemented its presence in Bangsar. Whether you're going for Rib Eye, Porterhouse, or T-Bone, you have the options of having Angus or Grain-Fed meats. 
Address: D2-G3-9, Solaris Dutamas, Jalan Dutamas 1, Kuala Lumpur (Publika)
24, Jalan Telawi 3, Bangsar, Kuala Lumpur (Bangsar)
Contact: 03 6206 2405 (Publika)
03 2202 2405 (Bangsar)
Website | Facebook | Instagram
5) Prime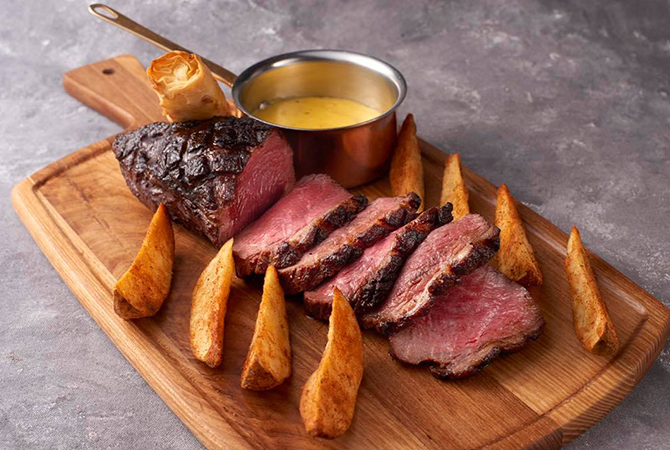 The hotel's premium steak restaurant is known for their fine cuts of Australian and Japanese beef. It is also one of the most revered and popular dining spots in KL. Helmed by Chef de Cuisine Ramiro Moya, the menu at Prime consists of options such as Black Angus Tenderloin, Rubia Gallega, Wagyu Picanha, and Wagyu Prime Ribs. 
Address: Le Méridien Kuala Lumpur, 2, Jalan Stesen Sentral, Kuala Lumpur
Contact: 03 2263 7888
6) Mandarin Grill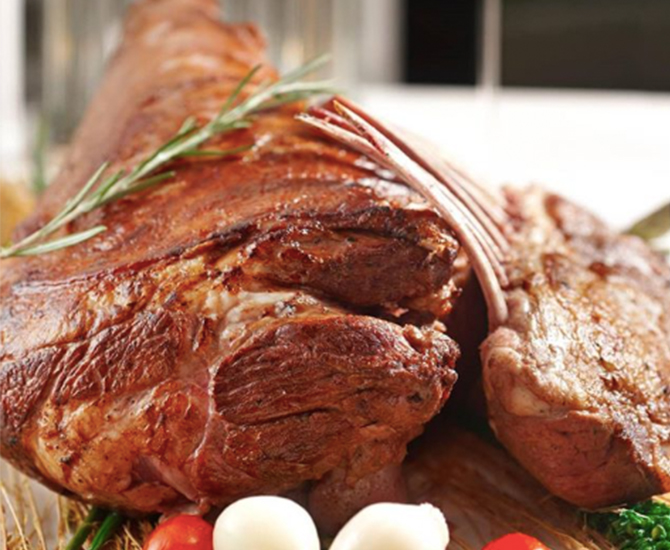 In addition to the restaurant's brilliant authentic Italian dishes created by Chef de Cuisine Luigi Stinga, Mandarin Grill also features excellent steak selections. From the Tomahawk Steak to Australian Black Label Rib Eye, expect only the finest cuts. Pair your steak with delectable sides such as roasted marble potato and sautéed spinach. 
Address: Mandarin Oriental Kuala Lumpur, Kuala Lumpur City Centre
Contact: 03 2330 8798
Website | Facebook
7) Jake's Charbroil Steaks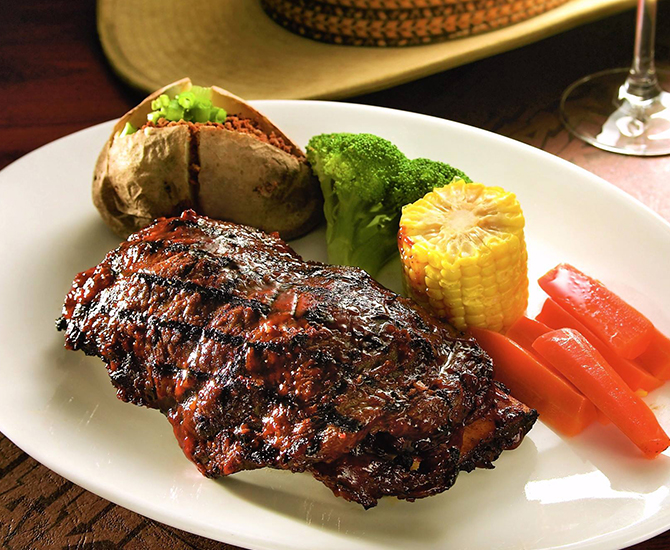 As one of the oldest steakhouses in town, Jake's has cemented its reputation as a must-have for steak lovers. Australian Wagyu comes in the form of MB7 Tenderloin, MB7 Striploin, and MB7 Rib Eye. You can also up the ante and go for the MB9 options. A specialty here is Carpet Bag—beef tenderloin stuffed with oysters and sealed with beef bacon.
Address: 21, Jalan Setiapuspa, Medan Damansara, Kuala Lumpur
Contact: 03 2079 5548
Where do you go in KL when you're craving for a good steak? The steakhouses above mean business when it comes to perfecting the art of quality steaks. Pair your favourite cuts with a glass of wine as well as some delicious sides—and you're bound for an experience of the highest succulence.
For more restaurants to check out in KL, click here.