In line with climate change concerns and sustainability initiatives by governments and legislative bodies across the globe, the automotive industry has been charging towards electromobility (pun intended) for several years now. With the Malaysian government proposing that electric vehicles (EVs) be fully exempted from import duty, excise duty, and sales tax, this could provide added incentive for Malaysians to make the shift towards EVs.
Besides, various car companies and third parties have announced plans to ramp up EV charging networks in the country, signaling positive developments in terms of infrastructure. If you're seriously considering making the switch, here are five EVs that are now available in Malaysia.
Porsche Taycan
The Porsche Taycan needs no introduction for car enthusiasts and EV fans. Having picked up numerous awards since its global debut in 2019, the sport saloon is arguably one of the most covetable EVs for its range and performance. There are several variants in the Taycan family, starting from the base model to the recently launched Taycan GTS, to the top-of-the-range Taycan Turbo S. With an estimated range of 365km and an electric motor that outputs 625ps and 1,050Nm of torque, the Taycan Turbo S is one of the most powerful EVs you can find in the country. It's capable of going from 0-100 km/h in 2.8 seconds with a top speed rated at 260km/h. Charging the car from 5 to 80 per cent will take only 22.5 minutes with DC charging or less than 10 hours with AC charging.
For more information, visit the website.
BMW iX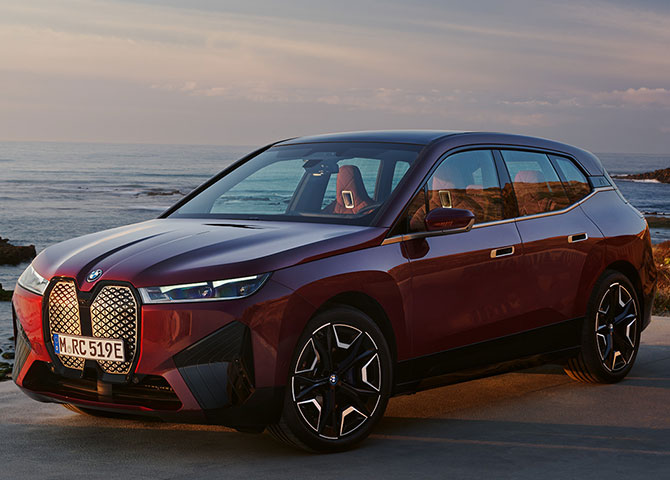 BMW announced a fleet of EVs for the Malaysian market this year, namely the iX, the iX3, and the i4. Leading the pack is the BMW iX, which is available in three variants and a range of packages. Powered by fifth generation BMW eDrive technology, the iX features two electric motors—one each on the front and rear axle for an all-wheel drive. The higher-end xDrive50 variant has a combined output of 523hp to complete the century sprint in 4.6 seconds (or 326hp and 6.1 seconds respectively for the xDrive40 variant) onwards to a top speed of 200km/h. The range is good for 630km by WLTP standards. Charging time is rated at 1 hour 41 minutes for 100km of range with the BMW Wallbox, while fast charging from 10 to 80 percent takes just 35 minutes at a public charging station.
For more information, visit the website.
Volvo XC40 Recharge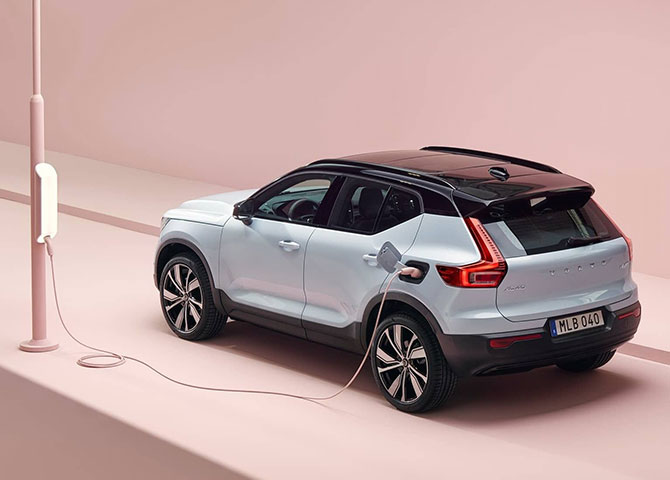 While you won't see a Volvo XC40 Recharge on Malaysian roads until 2022, it is the first pure electric car that Volvo is offering in the local market (pre-orders started in April 2021). The compact SUV is essentially the all-electric version of the regular XC40, featuring a dual-motor setup that outputs 402hp and 660 Nm of torque. This powertrain propels the car from 0-100km/h in 4.9 seconds, hitting a top speed of 180 km/h. The 78 kWh lithium-ion battery is good for 400km of WLTP range on a single charge, which takes 7.5 hours to recharge with an 11 kW three-phase charger. Alternatively, it takes only 40 minutes to achieve an 80 per cent charge with fast charging DC support.
For more information, visit the website.
Mini Electric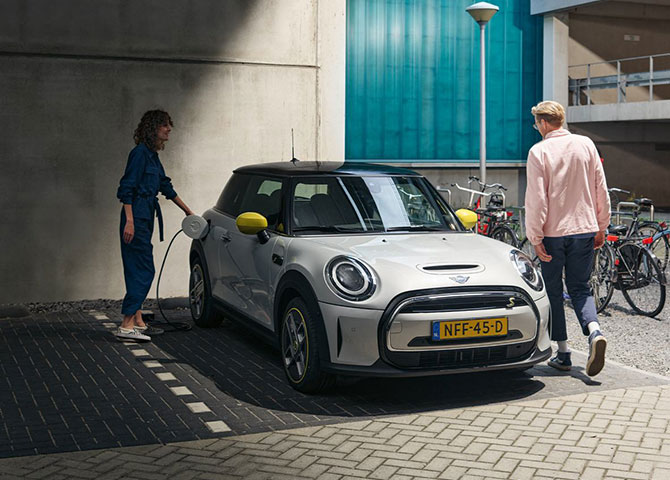 After launching in Malaysia to instant success in 2020, the Mini Cooper SE (aka the Mini Electric) received a facelift for 2021, which includes a redesigned front bumper with integrated air curtains, a new steering wheel in a piano black finish, and a new 8.8-inch Mini Navigation System. It produces 184ps and 270 Nm of torque to reach 100km/h in 7.3 seconds from a standstill position, with a modest top speed of 150km/h. The car also comes equipped with eco features like the Green Driving Assistant and Range Assistant, which maximises the charge for 232 kilometres of WLTP range. Speaking of charge, the 28.9kWh battery unit takes 36 minutes to charge up to 80 per cent at a DC charging station. The same amount of charge will take will take around two and a half hours at a public AC station or at-home with the Mini Wallbox Plus.
For more information, visit the website.
Tesla Model 3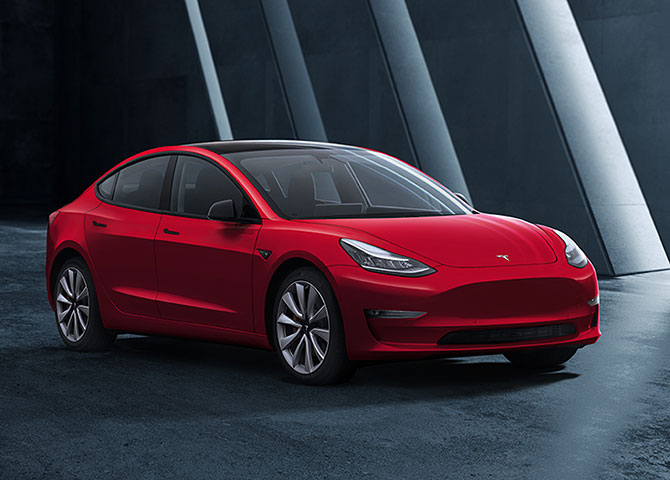 One can't discuss EVs without mentioning Tesla. Although previously available only through grey imports, Tesla is now sold in Malaysia via Carsome. Currently, only the Model 3 is up for pre-orders with the Official Manufacturer's Warranty. The base model is the top-selling EV in the world, boasting dual motors that produce 430hp and 660 Nm of torque to accelerate from 0-100km/h in 3.3 seconds at a top speed of 261km/h. It has a range of up to 567km on a full battery charge, which takes up to 12 hours to recharge with the 11kW on-board charger. With 100kW DC fast charging, it takes about 30 minutes to reach 80 per cent of charge from zero.
For more information, visit the website.
With the above models paving the road to electromobility in Malaysia, it may not be long before other brands follow suit, especially those that have already introduced their counterparts elsewhere. There's the Mercedes EQS, Jaguar I-Pace, and Audi e-tron, to name a few. Even Ferrari, Rolls-Royce, and Maserati have teased upcoming EVs within the decade. We'll be keeping our eyes peeled for more—if and when they are introduced locally.
Read more motoring news and stories here.