Whether you're a petrolhead or a skeptic when it comes to EVs, there's no denying that Malaysia is on the road to electromobility—the increasing number of launches of all-electric cars in the country this year proves so. One prime example is the BMW iX, which was introduced globally last year before arriving on our shores in April. 
While I've had the pleasure of driving EVs from two other marques on the tracks of Sepang, driving an all-electric car on Malaysian roads was a novelty to me—until I got behind the wheel of the BMW model in question. 
So how did the BMW iX fare for this first-time EV driver? After taking the xDrive40 Sport variant on a road trip to Janda Baik and around KL, here are my thoughts.
Provocative design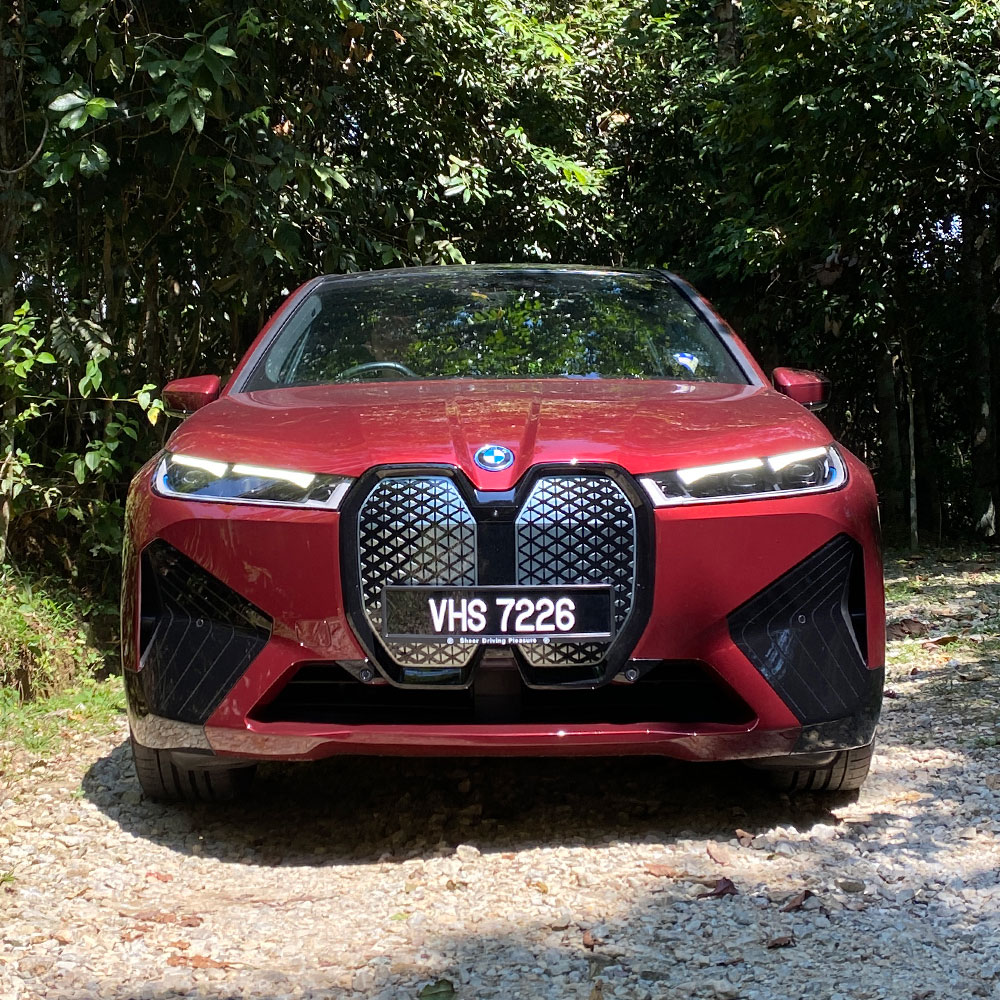 There's no mistaking an iX when it comes to appearance. For one, the combination of its vertically aligned kidney grille and the narrowest twin headlights ever produced by BMW for a standard production vehicle gives the SUV a striking presence. 
One can argue about the aesthetics (design preferences are subjective, after all), but you've got to admit—it's bold, distinctive, and provocative. If it is of concern, the ixDrive40 Sports variant comes with a more aggressive bumper that complements the polarising grille better than the standard bumper on the base model, in my opinion.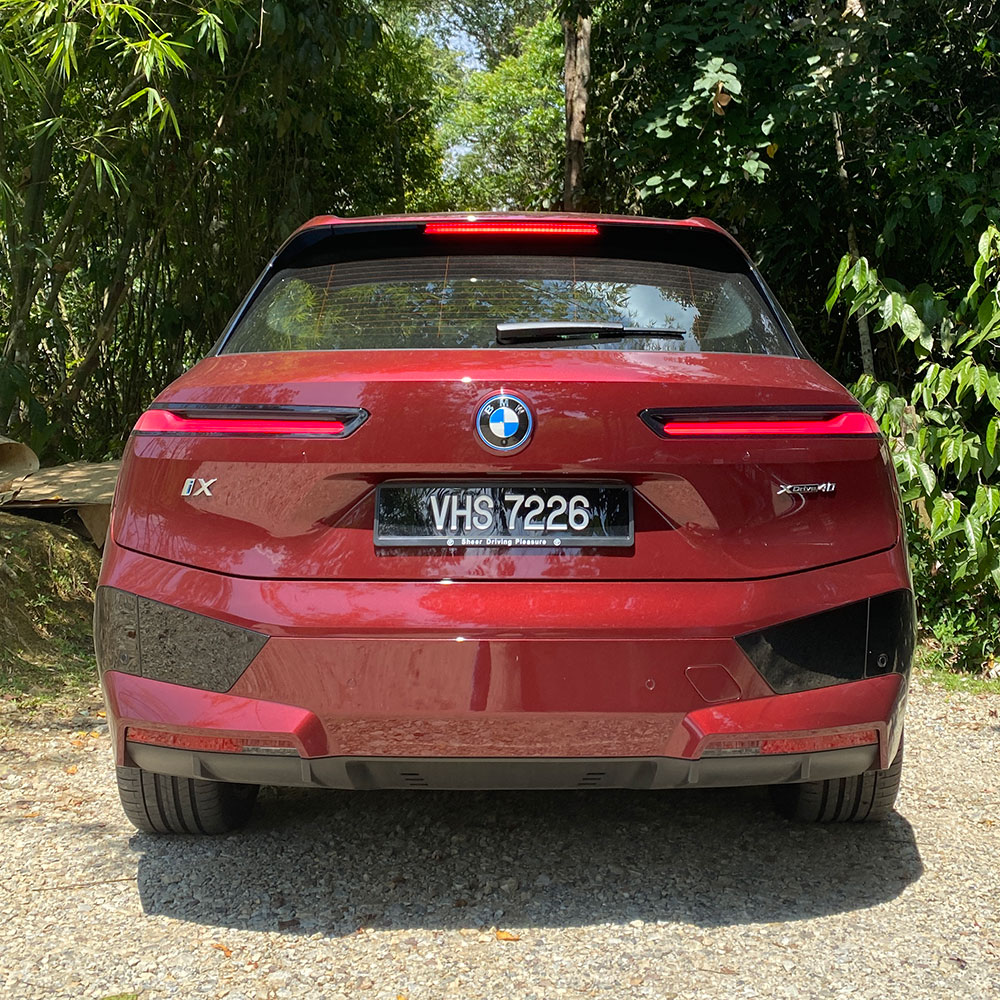 Similarly, the rear design also boasts the slimmest rear lights of any BMW, along with a seamlessly integrated tailgate and large diffuser elements that serve to optimise aerodynamics (read: improved range). Other key exterior features include massive 22-inch aerodynamic wheels, stylish flush door handles that help to reduce drag, frameless doors, and sharp body lines that taper towards the rear. 
With the car being quite a rarity on the roads of Malaysia, getting stares from other drivers and pedestrians proved pretty common. The Aventurine Red Metallic paintwork probably highlights its features further to that effect, but there are also at least five other colour options if you prefer something more subdued. 
Sophisticated, modern interiors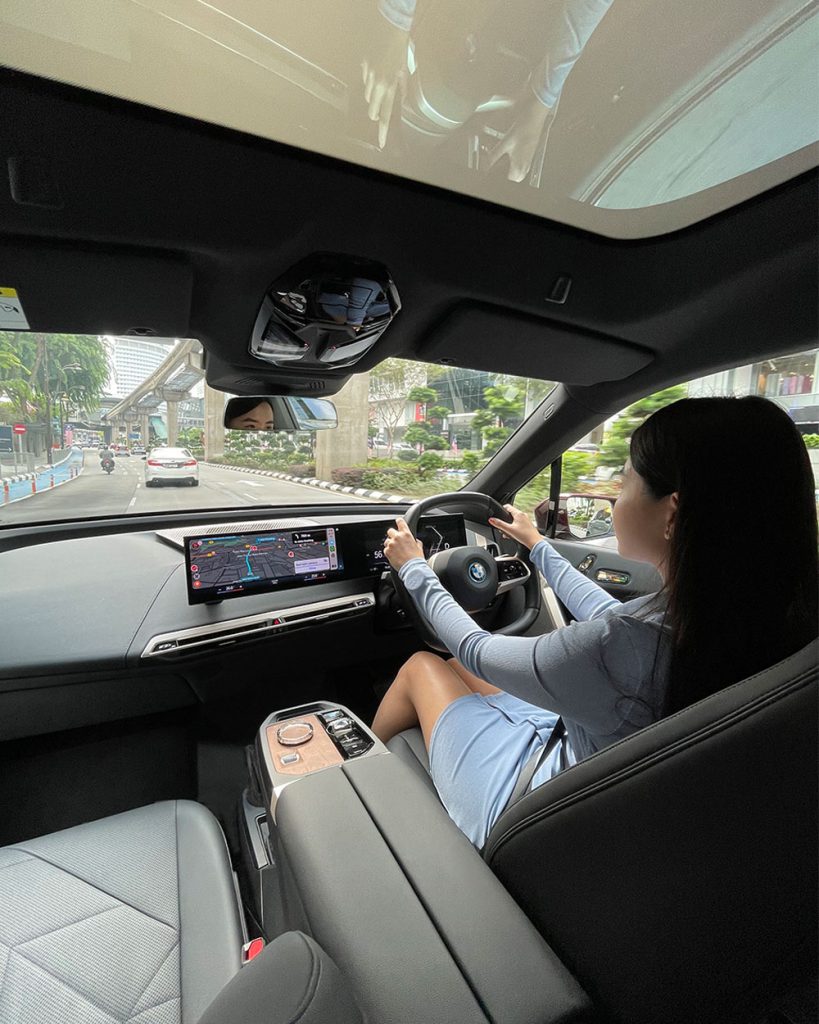 Once you get past the car's head-turning looks, it's the interiors that really matter during road trips or if you're looking for a daily driver. On that note, the iX is far less polarising: it simply checks the right boxes (save for the odd-looking hexagonal steering wheel). The cabin packs a solid carbon-fibre body—a huge factor why this chunky ride weighs over two and a half tonnes—with premium materials like crystallised knobs and matte wood trim giving it a sleek, modern appeal. 
The free-standing floating centre console and panorama glass roof (the largest ever for a BMW) adds a sense of space to an already roomy, lounge-style cabin, with very comfortable upholstery to sink into. What's more, the front seats are equipped with massage functions to soothe those muscles during longer drives (or to calm you down when you're stuck in traffic).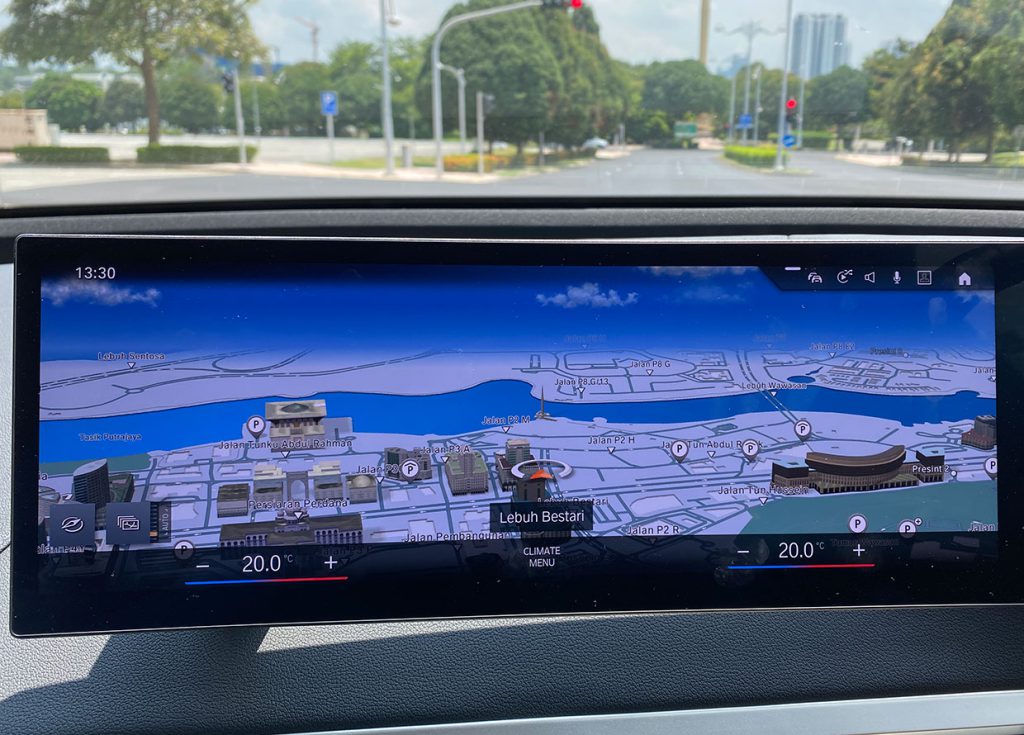 Meanwhile, the 12.3-inch information display merges with the 14.9-inch control display to form a single, seamless digital BMW Curved Display. It supports wireless Apple CarPlay and Android Auto, and I'm happy to report a fuss-free experience navigating the controls and functions. The Harmon Kardon 18-speaker surround sound system tops it off with high-quality audio, whether you're listening to your favourite Spotify tracks, a podcast, or answering a call. 
Electrifying power and range
Now, let's talk about its pure electric power. For the uninitiated, one of the best things about driving an EV is the initial pickup. With 326 ps and 630 of torque powered by two electric motors, the iX easily goes from 0-100km/h in just 6.1 seconds, which is pretty decent for an all-wheel drive of its weight and size. 
BMW claims that the iX xDrive40 Sport offers up to 425km of WLTP range, but this varies depending on several factors such as the heating and air conditioning, speed, and of course, driving style. I started from a full charge (with the dashboard displaying 390km of range) and ended my road trip to Janda Baik and back with about 40 per cent left, clocking approximately 224km with some city driving in between. This was with air-conditioning on medium to high, considering it was a rather hot day out. Suffice to say, the iX passed the range anxiety test with plenty of breathing space left.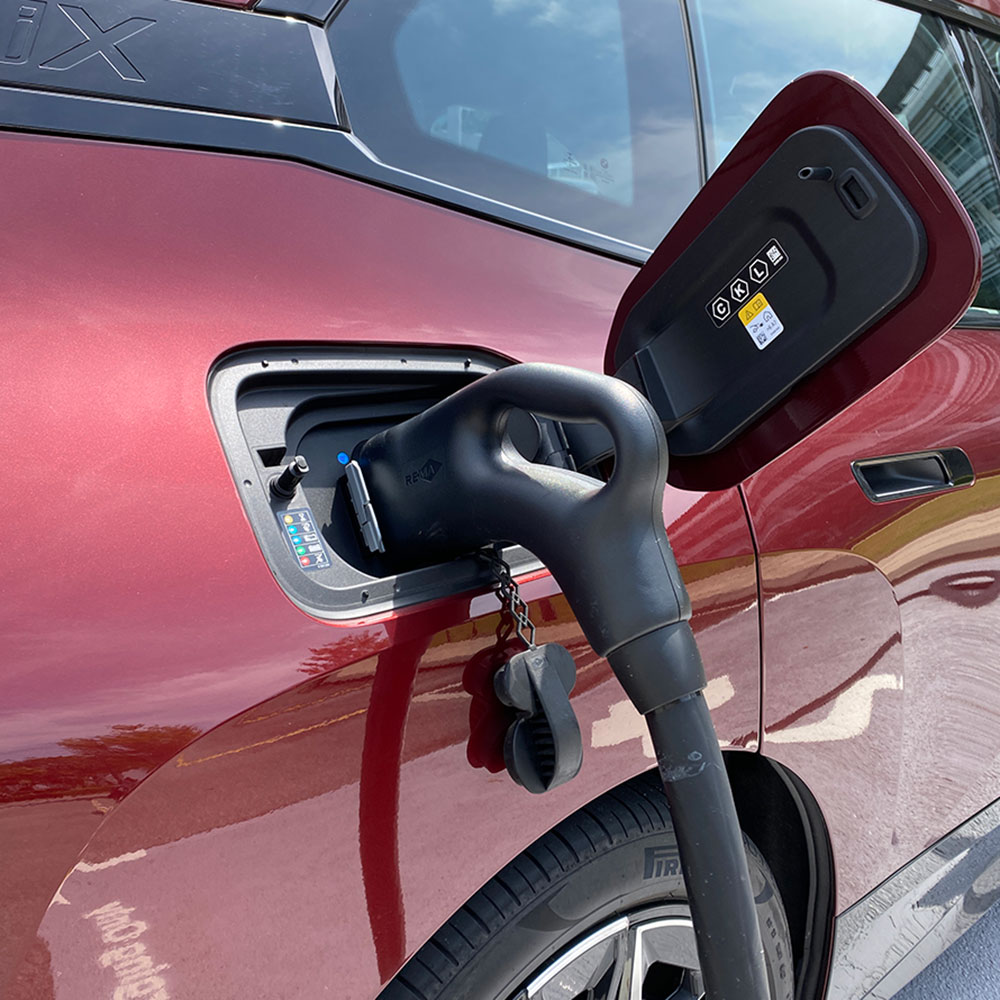 To be fair, my destination wasn't as far as a road trip to Penang or Desaru Coast. Having spent four days with the car, however, I would argue that it only takes planning ahead to get used to charging an EV. As for city driving, charging stations are now available at most major shopping malls and several petrol stations, in addition to home-charging, so this should be even less of a concern than long-distance journeys.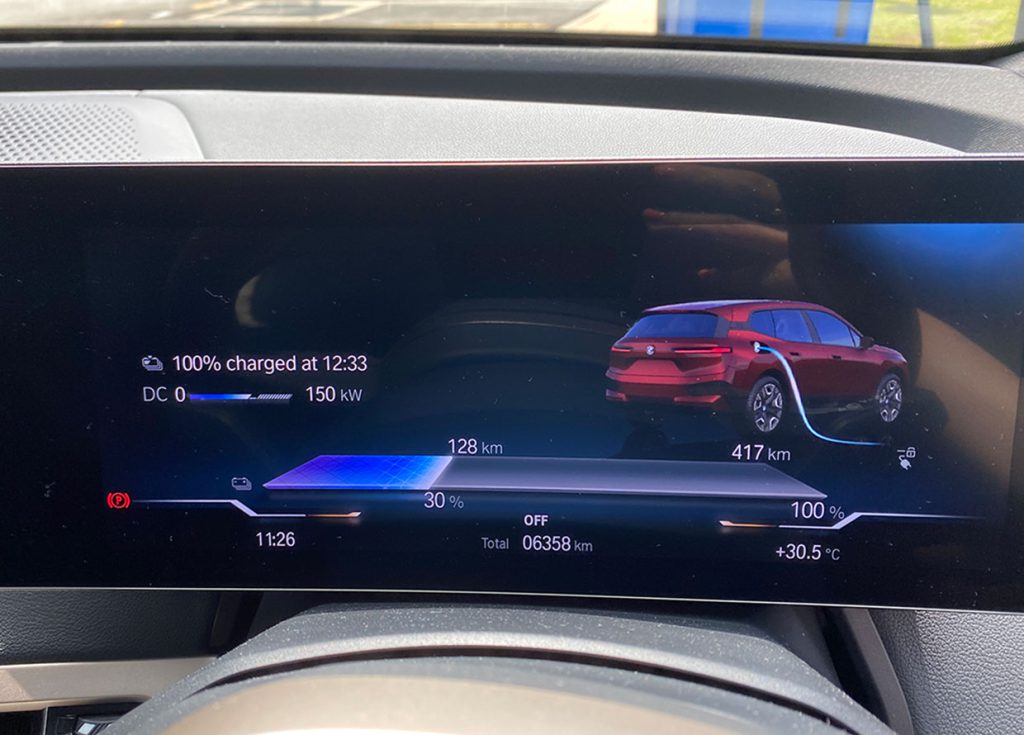 With 11 kW AC charging, the 76.6 kWh lithium-ion battery can be fully charged in approximately 7 hours 15 minutes. On the other hand, the battery achieves 10 to 80 per cent charge in roughly 30 minutes using DC charging at up to 150kW. In a real-world scenario, I'd expect to charge the car only every few days or once a week.
Dependable driving assistance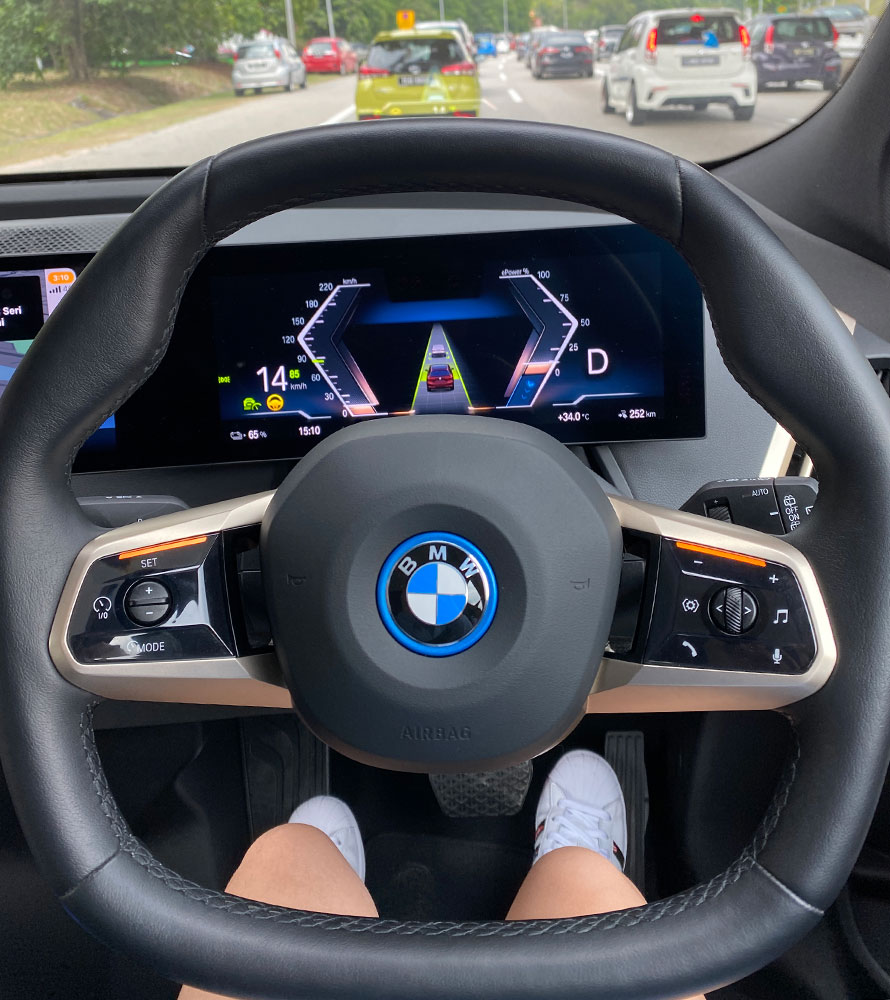 One of my favourite highlights about the BMW iX is its reliable Driving Assistance Professional and Parking Assistant Plus systems. Among the key features offered in the Level 2 autonomous driving suite include parking sensors, autonomous emergency braking, steering and lane control assistant, automatic speed limit assistant, active cruise control with Stop & Go, and reverse parking assistant. These worked like a dream, making my time spent in traffic and parking in tight corners a little less vexing.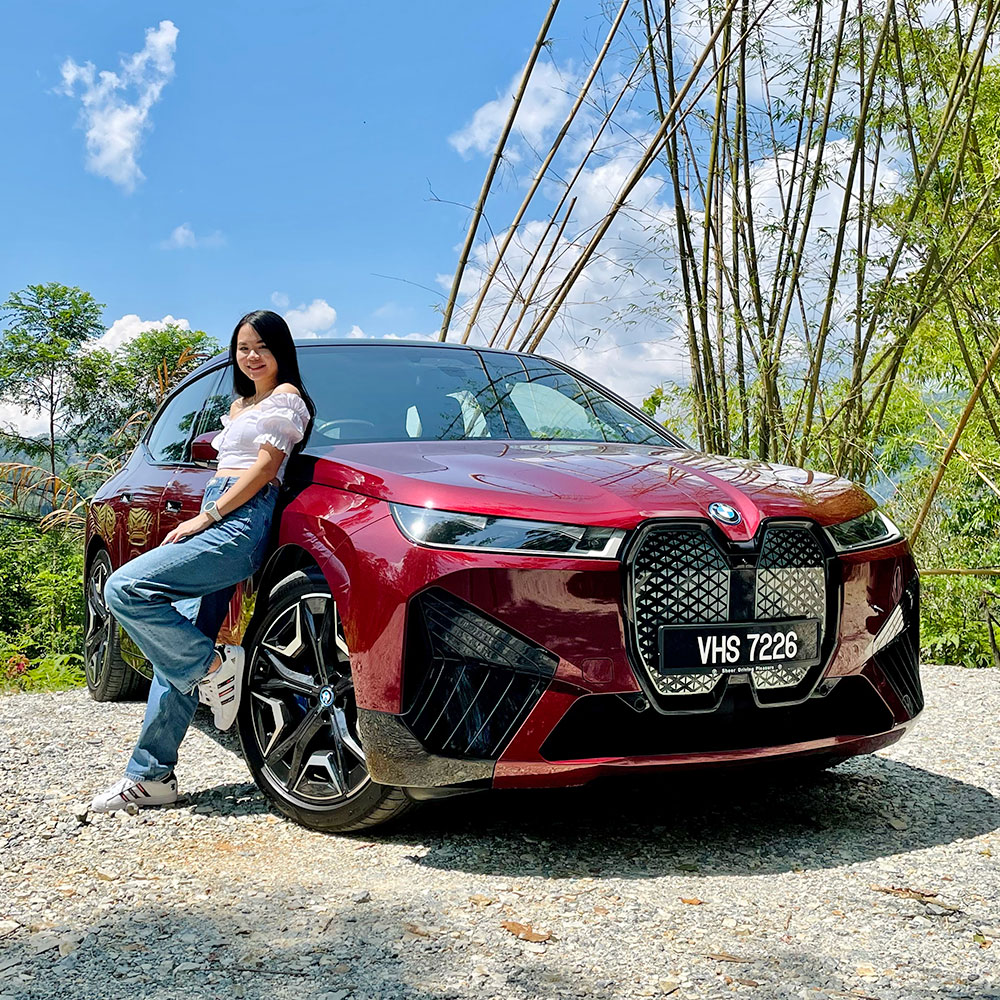 With all that said, the BMW iX is definitely a strong contender if you're looking for a flagship SUV for urban driving (and the occasional road trip). For its price tag, you're getting all the perks of a luxury EV with a commanding presence, a comfortable cabin, and a solid driving experience—plus bragging rights of owning Bimmer's first electric SUV. 
The starting price for the BMW iX xDrive40 Sport is RM407,430 or RM425,800 with the Extended Five-year Warranty & Service Package. For more information, visit bmw.com.my.
Find more motoring stories here.