Starting from RM725,000, Taycan models will be available in three variants. Everything you need to know about the sports car below
Almost a year after Porsche launched the Taycan in Singapore during a star-studded event that featured drones and Star Wars, the model has finally arrived in Malaysia. Described as a thoroughbred Porsche, the four-door sports sedan is the German automaker's first ever fully-electric creation.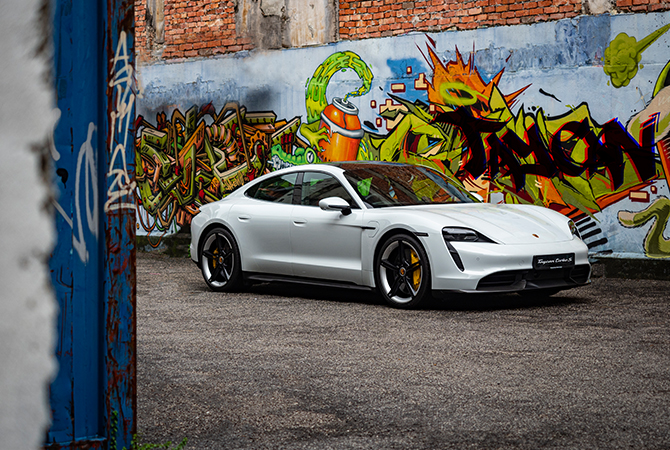 Here in Malaysia, Porsche is offering the flagship Taycan Turbo S, Taycan Turbo, and Taycan 4S. The first two variants are said to be among the most powerful production models that the brand has to offer at the moment.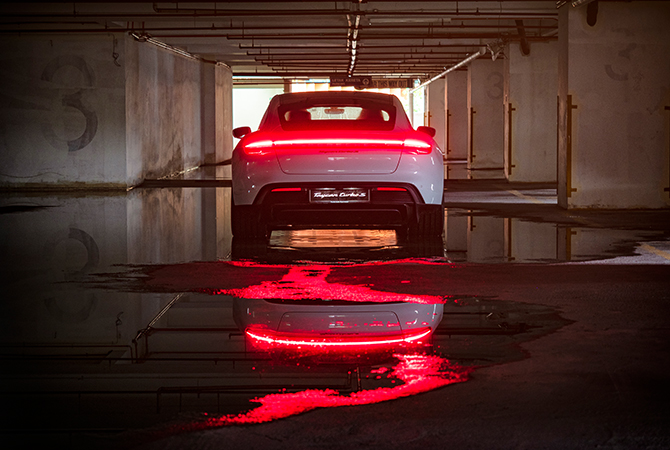 Let's have a look at some key components of the Taycan. The Taycan Turbo S, Taycan Turbo, and Taycan 4S can achieve the century sprint in 2.8 seconds, 3.2 seconds, and 4.0 seconds respectively. Both the Taycan Turbo S and Taycan Turbo have a top speed of 260 kilometres per hour whereas the Taycan 4S has a maximum speed of 250 kilometres per hour.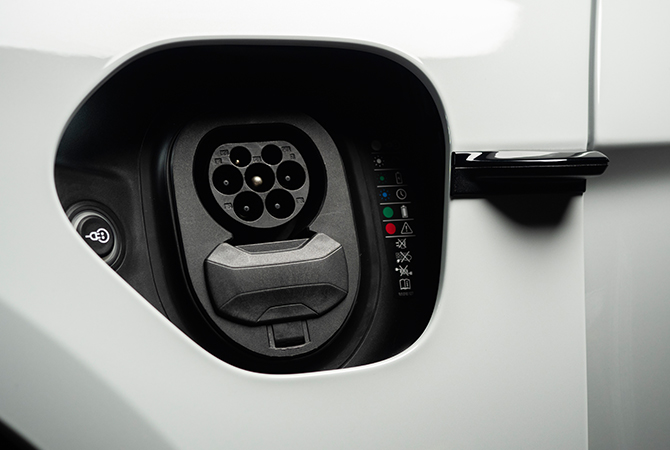 Another interesting fact about the Taycan is that, unlike the usual electric cars with a system voltage of 400 volts, the model is said to be the first production vehicle with a system voltage of 800 volts. Using the available 175 kiloWatt direct current (DC) chargers, it will only take about 36 minutes to achieve a full charge.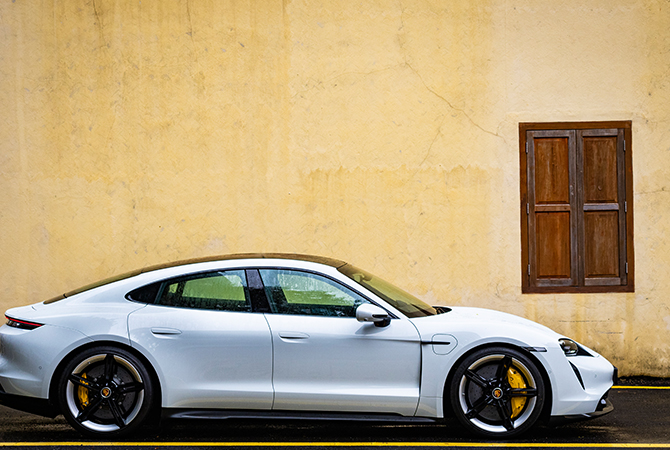 On the outside, you will notice that the Taycan Turbo S is equipped with Porsche Ceramic Composite Brake (PCCB) as well as carbon used in door sill guards, sport design sideskirts, and rear diffusor in louvered design. These features are standard with the variant but are available as options for the other two types.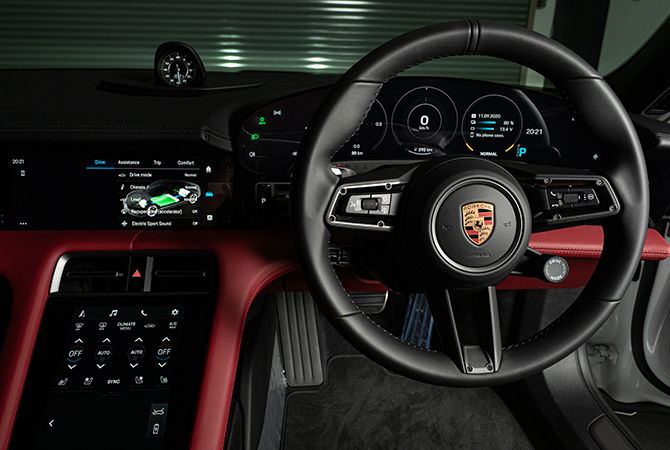 In addition, you will also realise that the inspiration for Taycan's dashboard is the original 911's dashboard from 1963. The highest point on the dashboard is a 16.9-inch curved instrument cluster. The vehicles are also fitted with a 10.9-inch infotainment display. To truly underscore the sustainable concept of the electric Taycan, leather-free material is used for the interior using recycled materials.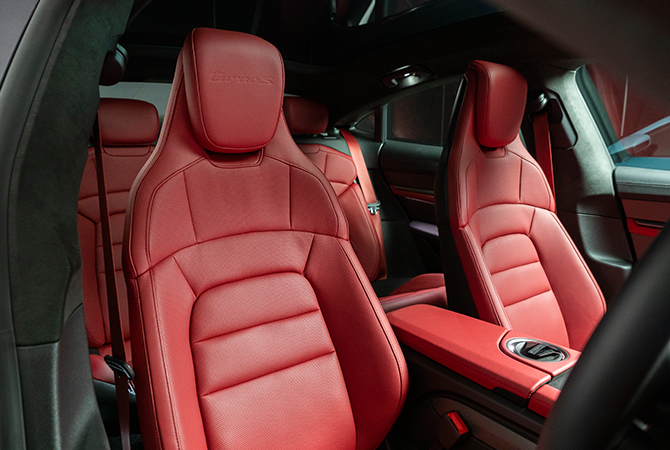 For owners of the Taycan, the new flagship Porsche Centre Ara Damansara will be equipped to deal with the newest battery technology repairs and maintenance. Moreover, Sime Darby Auto Performance has also installed Direct Current (DC) high performance chargers across its network; Malaysia's first.
Here's the moment you've been waiting for—the price! The prices of the Taycan Turbo S, Taycan Turbo, and Taycan 4S begin from RM1,195,000, RM999,000, and RM725,000 respectively. You can also check out Porsche Centre Ara Damansara and Porsche Centre Sungai Besi for more information. What are your thoughts on Porsche's first ever fully electric vehicle? It truly is a new era of electromobility. #SoulElectrified.
Read all about the Porsche Taycan launch in Singapore here.