Q: What is a hybrid car?
A: Generally, a car that runs on petrol and electric, featuring a traditional internal-combusting engine, fuel tank, one or more electric motors and a battery pack.
Q: What is the consensus of utilising a hybrid car?
A: It's known to be fuel efficient and the more environmental-friendly choice.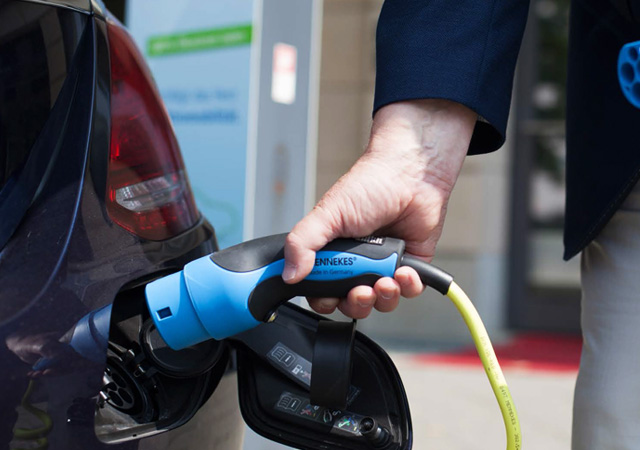 Over the past few years, we've read news of electric cars (and futuristic versions of them) overseas and seen several launches of hybrid vehicles (and subsequently, specifically the plug-in versions) in Malaysia. There's no doubt that the trend of petrol-electric cars are here to stay and will continue to rise among the local consumers, more so with the government-introduced incentives.
The main reason for this is because Malaysians are looking for vehicles that are not only sporty and dynamic but also tremendously fuel efficient in light of the current fuel prices, according to BMW Group Malaysia's Head of Corporate Communications Sashi Ambi. He added that internationally, however, choosing a hybrid or electric vehicle comes from an environmentally conscious mindset which extends to both the production process and the company's culture.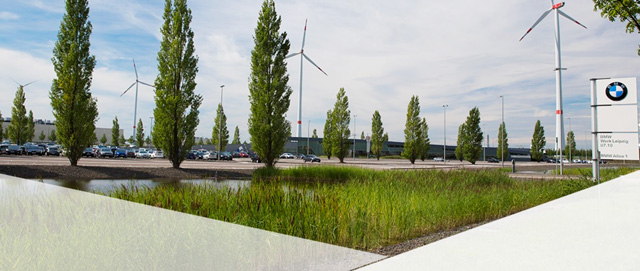 For example, the BMW Group has practised the philosophy of sustainability for more than two decades, committing to the principles of the United Nations Global Compact, implementing its ten principles worldwide since 2001. Several automotive brands have commited to employing renewable energy sources at their production sites and BMW is no different.
"Our foundry in Landshut, Germany which creates all the metals for our vehicles is the first zero emissions foundry in the world, employing organic sand core concepts and technologies for deriving lightweight metals for vehicles. Our plant in Leipzig, Germany is powered by wind energy for the production of our BMWi cars. Our largest plant in the world in Spartanburg, America sits on a landfill site and is powered by the methane gas generated from the site," said Ambi.
It helps that the government is both supporting a greener mode of transport and the local industry. Several years ago, there were tax exemptions for fully imported hybrid and electric cars before it was changed in 2014 to only apply for locally assembled hybrid vehicles.
For Mercedes-Benz Malaysia, this helped boost their sale of hybrid cars whereby the units sold are higher than even on a global scale, according to Mark Raine, Vice President, Sales & Marketing Passenger Cars.
For BMW Group Malaysia, this saw them delivering more than 2,000 units of the BMW X5 and BMW 3 Series hybrid vehicles with eDrive technology which was introduced from the second quarter of 2016. "There is a demand for luxury and premium vehicles that offer the newest technologies that we have to offer," said Ambi.
For Audi Malaysia, that's the reason the brand currently does not offer any hybrid variants. It first introduced the Audi A6 hybrid in early 2013 but with the change of the incentive policies, the price went from RM280,000 to more than RM400,000, making it less competitive, said Isaac Mathew, Senior Manager, Corporate Communications at Audi Malaysia.
Audi fans need not be disheartened as there are plans to introduce the hybrid models once its local assembly operations are up and running. Mathew feels there is a local awareness to the importance of automotive sustainability but "consumers are more inclined to look for value propositions when selecting hybrid vehicles due to the higher tax rates on vehicles in Malaysia".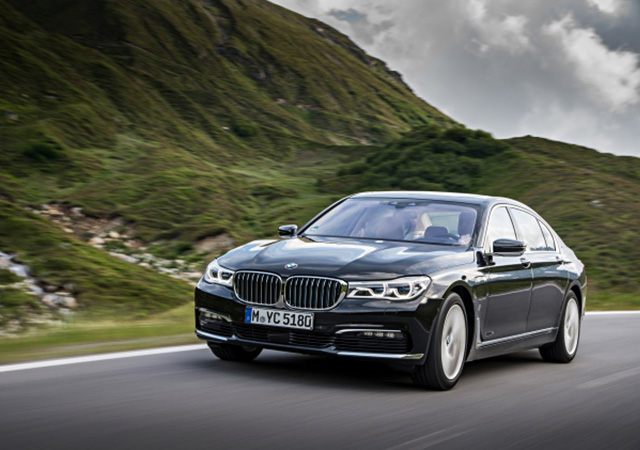 Unlike a few years ago, consumers now have a wider variety of hybrid variants to choose from. In fact, both BMW Malaysia and Mercedes-Benz Malaysia recently unveiled a new model each. The new BMW 740Le xDrive brings a total of three hybrid vehicles with eDrive Technology to their portfolio in Malaysia while the upcoming Mercedes-Benz E350e plug-in hybrid, which will be available from the third quarter of 2017 onwards, joins its flagship S400 and C350e. Raine shared that Mercedes-Benz's strategy is to position its hybrid vehicles as the top of the range models, passing on much more value to the customers.
"For instance, both the C350e and E350e has Airmatic air suspension which is usually only a standard feature in the high end models such as the S400 and GLE400, and not in the C Class segment," explained Raine.
Let's talk about the other advantages. "The most apparent benefit of driving our BMW hybrid vehicles with eDrive Technology is the ability to drive up to 40km fuel-free and emissions-free. Just pure electric driving," explained Ambi. "Now think about your daily drive to work or your weekend drive to meet family and friends at your favourite places and you will realise that 40km would easily get you to those places and back multiple times."
For Mercedes-Benz, they take pride in the unique features it offers in its plug-in hybrids such as "the pre-conditioning and a very cool functionality whereby the engine recuperates energy to charge the battery again to enable further electric drive that will in turn extend the range of your vehicle and lower your fuel consumption even more," said Raine. Conclusion: So much value for money.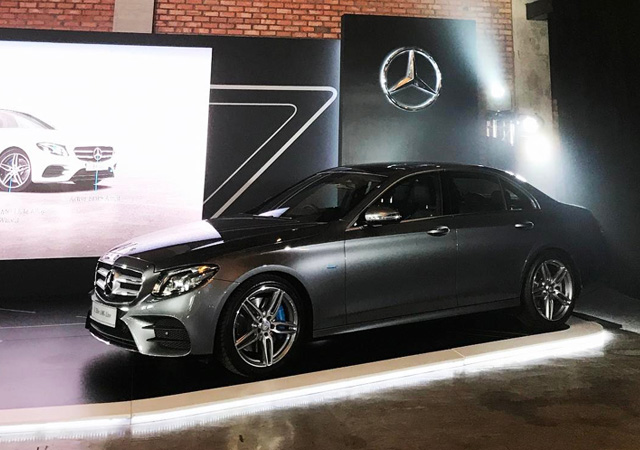 The concern for needing to charge your plug-in hybrid: "There isn't a need," said Ambi. "The car charges itself on the move but if you do want to charge it, chances are you are able to get the easiest and the best places to park in most of the malls thanks to the ChargEV program from GreenTech Malaysia, which have already installed over 180 charging stations nationwide."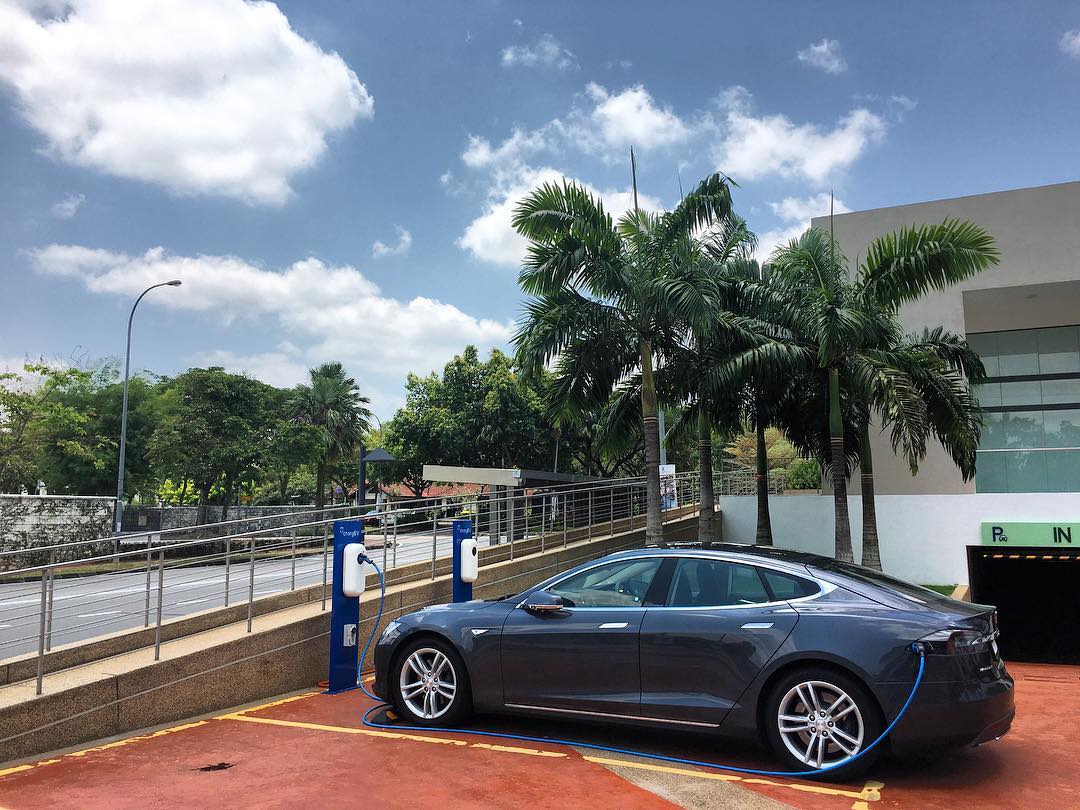 However, Mercedes-Benz Malaysia feels this isn't enough to start using all-electric cars. "I think electric cars are the road to the future but it will take a bit of time for them to hit the local market on a broader scale," said Raine.
He continued, "We already have electric cars in our portfolio which are currently not available in Malaysia because in order to have the full benefit of driving one, you will need the infrastructure for it. The local government is building it up quite quickly and as soon as it's on a sustainable level then we will look at bringing them in."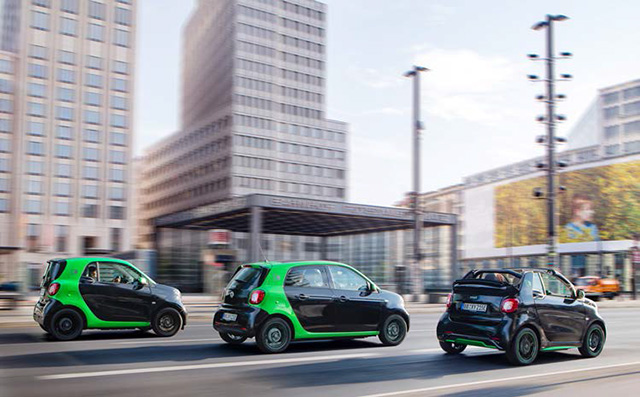 It is a cause that the Malaysian government is promoting with a vision. Recently, the Energy, Green Technology and Water department announced that Malaysia is moving towards becoming a marketing hub for electric vehicles, targeting to have 100,000 electric cars, 100 electric motorcycles, 2,000 electric buses and 125,000 charger stations to be in the country by 2030.
"For me, plug-in hybrid cars are the pre-step to electric cars because you can drive them normally without any charging effort but if you do want to, there are facilities available to give you that additional benefit and value by bringing down your fuel consumption," said Raine.
Related stories:
Everything you need to know about the new BMW X5 xDrive40e in Malaysia
Mercedes-Benz Malaysia introduces its first plug-in hybrid with the C 350 e
| | |
| --- | --- |
| SHARE THE STORY | |
| Explore More | |