Through and through, all-electric cars never cease to amaze everyone and Tesla is one competitive contender in the scene with rivals chasing to catch up with this intriguing automobile technology. The Tesla Model S, in particular, is the company's poster child and most successful vehicle they produced as compared to the less favourable Model X, which is a crossover SUV. As of November 2016, the Model S became the second plug-in electrified vehicle ever to sell more than 150,000 units worldwide, a feat that proves electric cars – and Tesla – are here to stay.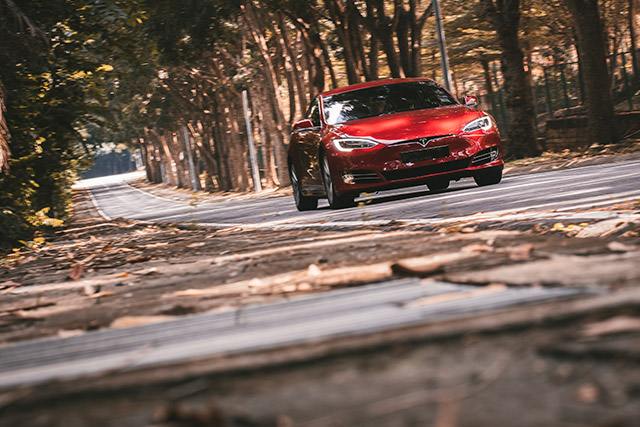 While the Model S debuted in 2012, some of these models were only brought into Malaysia around November 2016 thanks to GreenTech Malaysia and its partner Insas Pacific Rent-A-Car (PRAC) under a leasing programme to promote awareness on electric vehicles (EVs). One of these models is the Tesla S 90D, which we had the opportunity to take the wheel and test it out around KL.
Watch the video below for a quick overview of our mini test drive as well as our thoughts of the S 90D.
The model is an example of the Model S facelift that was unveiled in April 2016, which essentially showcases a more streamlined design along with a couple of new equipment options including adaptive LED headlights and keyless entry with recessed door handles.
In terms of specs and numbers, it uses a 90kWh battery with a normal output of 417 hp and 657 Nm. Its top speed is 249km/h and it can go up to a range of 512km per charge. And that brings us to the subtopic of charging a Tesla in Malaysia. There are over 120 ChargEV charging facilities in the country which can be easily located via an app called Newmotion – perfect for planning both short and long-distance journeys.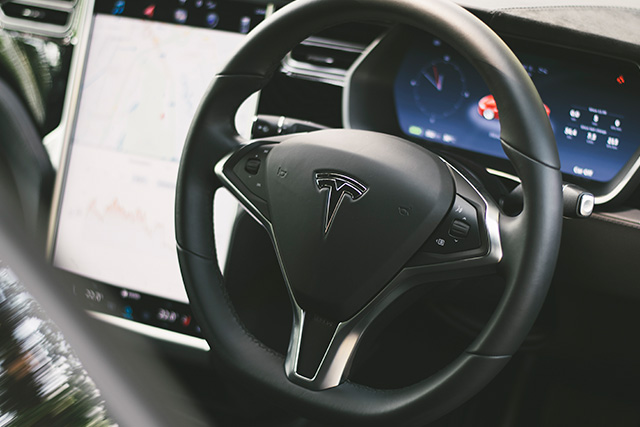 As a first-time driver of an all-electric car, there may be several things that would take some time to adjust to. For one, the battery pack at the bottom of the car results in a more elevated floor-to-seat level which in turn might affect the thigh support. The other is its regenerative brake mode where you'll feel as if you've pressed on the brake when you release the accelerator – it is however something one would eventually be able to manoeuvre after familiarising with the S 90D. Its purpose is to help recharge and prolong the battery.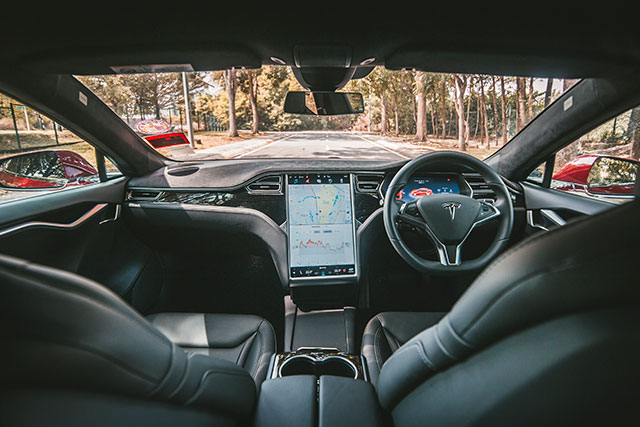 All in all, the S 90D is a smart car. Besides it looking and feeling good (to drive), its technology is almost incomparable, especially when it comes to safety. It has a Smart Air Suspension for raising and lowering ride height, emergency preventive features such as collision avoidance and automatic emergency braking, as well as electronic stability and traction control. At the end of the day, this is a car you'll want to spend lots of time driving it – and showing it off.
The Tesla S 90D is available between RM12,000 to RM12,500 per month depending on a leasing period between two to four years, and includes insurance, road tax, maintenance and servicing fees, the use of ChargEV charging facilities and the installation of a Tesla charger.
Related stories:
4 luxurious hybrid cars that boast outstanding performance
Go further in your electric cars: Tesla and Airbnb partners up
Everything you need to know about the new BMW X5 xDrive40e in Malaysia
Mercedes-Benz Malaysia introduces its first plug-in hybrid with the C 350 e
| | |
| --- | --- |
| SHARE THE STORY | |
| Explore More | |