Technology
7 Insanely amazing tech gadgets we want right now from CES 2017
A glimpse of the near future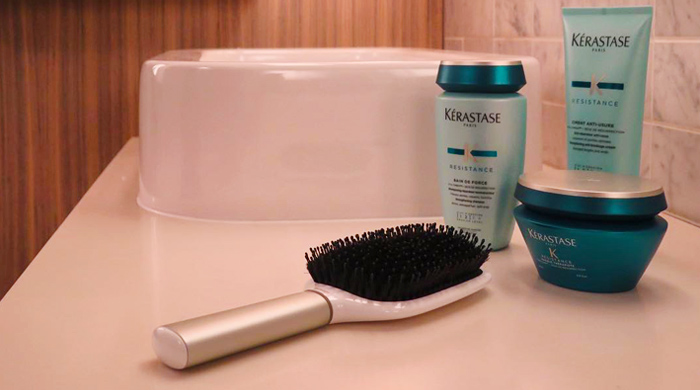 Wait, what is CES? Well, the Consumer Electronics Show in Las Vegas is only the biggest tech event in the world where it has even been nicknamed the birthplace of some of the world's most futuristic (or weirdest, for some) products and innovations in the consumer electronics industry – although tech giants like Apple and Google are exceptions that have their own launch events.
This year marks the trade show's 50th anniversary and once more, the four-day event saw too many showstoppers (also, jawdroppers) to count but here are our top seven favourites from CES 2017 that you'll want right now.
1. The LG 55-inch transparent TV
Yes, you read that right. Think those see-through screens you see in a sci-fi flick and imagine it as a 55-inch TV – except, LG has made it a reality. The product may still just a prototype but with a full HD resolution panel, we're pretty much sold.
2. The LG "wallpaper" OLED TV
It's thinner than an iPhone! That's all you need to know but if you're really interested, the LG OLED TV W is a 4K TV that's only 2.57mm thick (or rather, thin) and available in two sizes: 65- and 77-inches. It can be mounted to the wall with just magnets and will be launched this year.
3. The world's first smart hairbrush by L'Oréal and Withings
There's a smart- everything nowadays but this could definitely produce some hair-raising results – in a good way. The app-connected brush, which was even awarded an International CES Innovation Award, is fitted with multiple sensors to analyse the hair quality and brushing patterns to give insights into frizziness, dryness, split ends, and breakage. Officially named the Kérastase Hair Coach powered by Withings, the brush is splash-proof and the app will provide a hair quality score as well as personalised tips. It's estimated to launch from mid-2017.
4. Willow's hands-free smart breast pump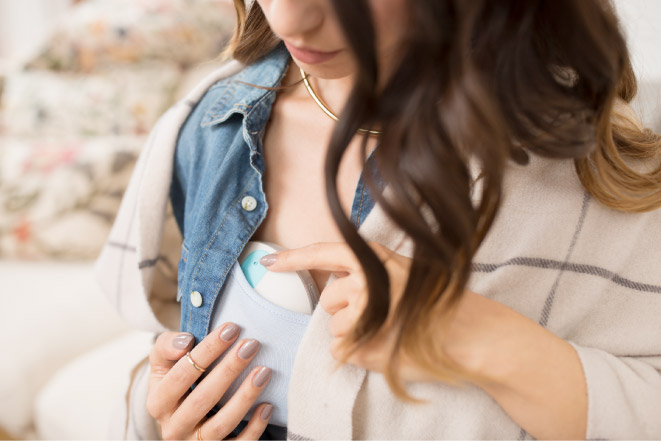 This one will be great for mothers with newborns. Smart breast pumps aren't new but one that is hassle- and hands-free, void of cords or dangling bottles is. The wearables are to be worn inside a woman's bra and the milk is collected in leak-proof bags and stops automatically when it's full. As it's inspired to help mothers while they go about their daily activities, they can even pump with Willow during a conference call. The smart breast pumps are due to launch in spring 2017.
5. The Samsung Chromebook Plus and Pro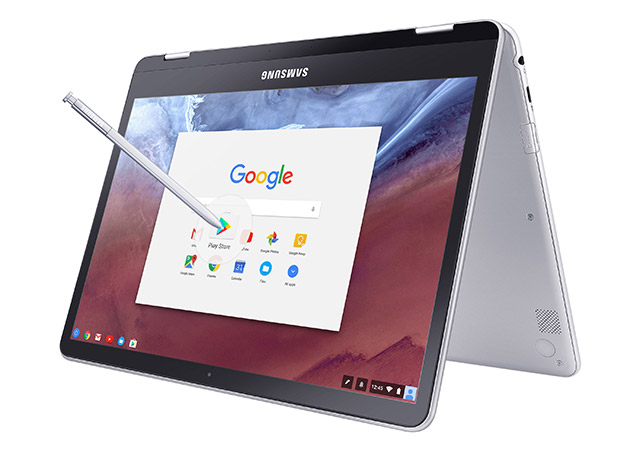 In a growing sea of Chromebooks, Samsung has produced one that truly emanates the phrase 'the best of both worlds' with the newly announced Chromebook Plus and Chromebook Pro. Both sport a sleek 2-in-1 design with a built-in stylus (not the S Pen, sadly) and better flexibility with Google Play and Android – they'll be two of the first Chromebooks to ship with the Google Play store. Both Samsung Chromebooks will be made available during the first half of 2017.
6. Faraday Future FF 91
Electric cars are here to stay and Faraday Future FF 91 gives another glimpse as to just how much potential they have. The all-electronic autonomous vehicle wins in three major subcategories: design (so sleek), performance (with a claimed 1050 peak horsepower, it's able to go from 0 – 60 miles per hour in 2.39 seconds, making it faster than Tesla's record of 2.8 seconds), and tech (it has 30 sensors around its body, including 10 cameras, multiple LTE modems and is able to drive and park itself). Unfortunately, the Faraday Future is more like a Faraway Future as the initial delivery for the vehicle is set for 2018. Still, we guess we can wait a bit longer.
7. Sleep Number 360 smart bed
It automatically adjusts your sleeping position to make you more comfortable, detects snoring and elevates your head to stop it, analyses your sleep quality and for those with cold feet, it warms them up to help you fall asleep faster. Need we say more?
Related stories:
The world's first Hyperloop will officially be built in Dubai
Did you use these 10 most popular Snapchat lenses of 2016?
2017 New Year's resolutions: 7 Apps to help you achieve them
| | |
| --- | --- |
| SHARE THE STORY | |
| Explore More | |