Food + Drink
Eats-A-Review: Highlights from Sushi Taka, Super Secret Social, and Taverna by The Tokyo Restaurant
Meals to remember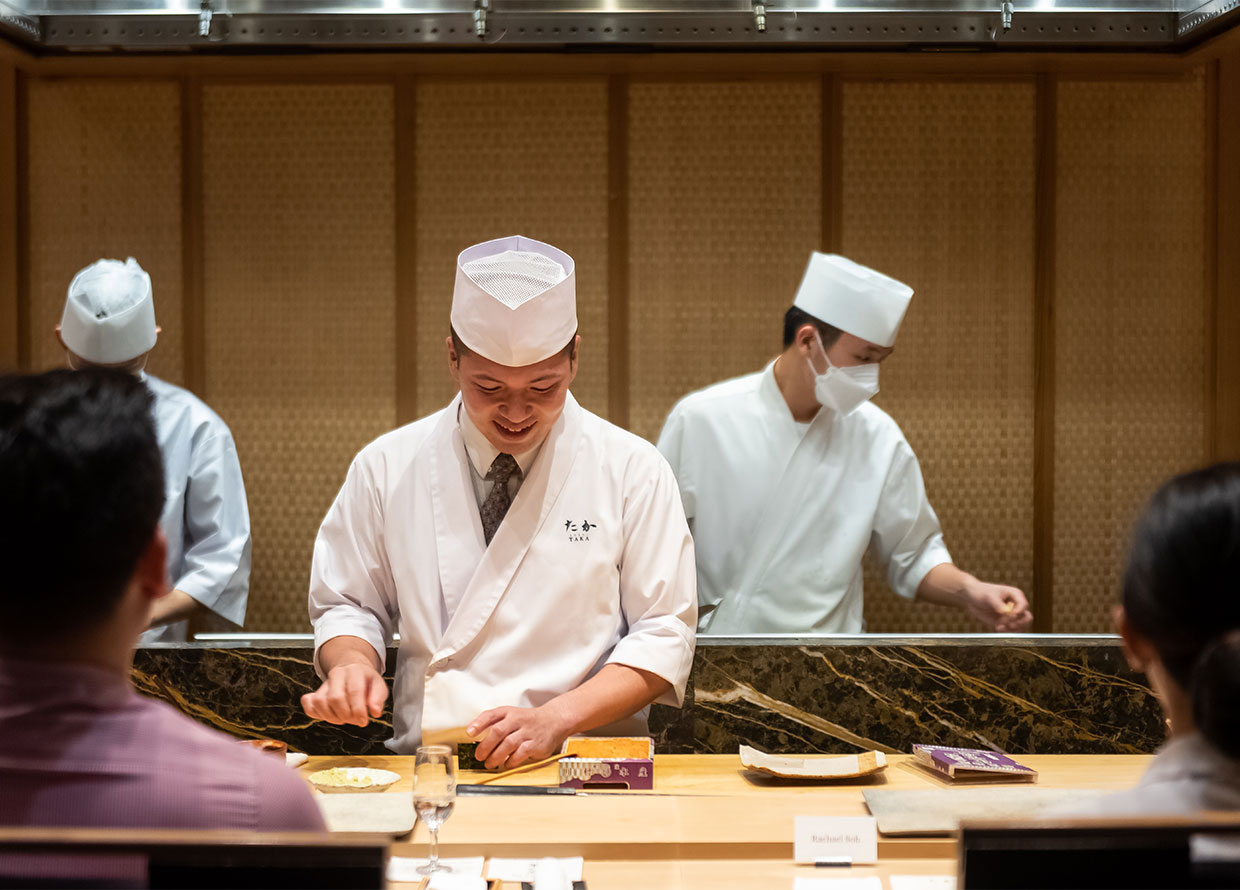 In this edition of Eats-A-Review, we had a taste of the exclusive Ki No Bi gin pairing menu at Sushi Taka; the latest 8-course menu at Super Secret Social; and the newly opened Taverna by The Tokyo Restaurant in Isetan The Gardens. Find out what to expect from the respective outlets below.

Sushi Taka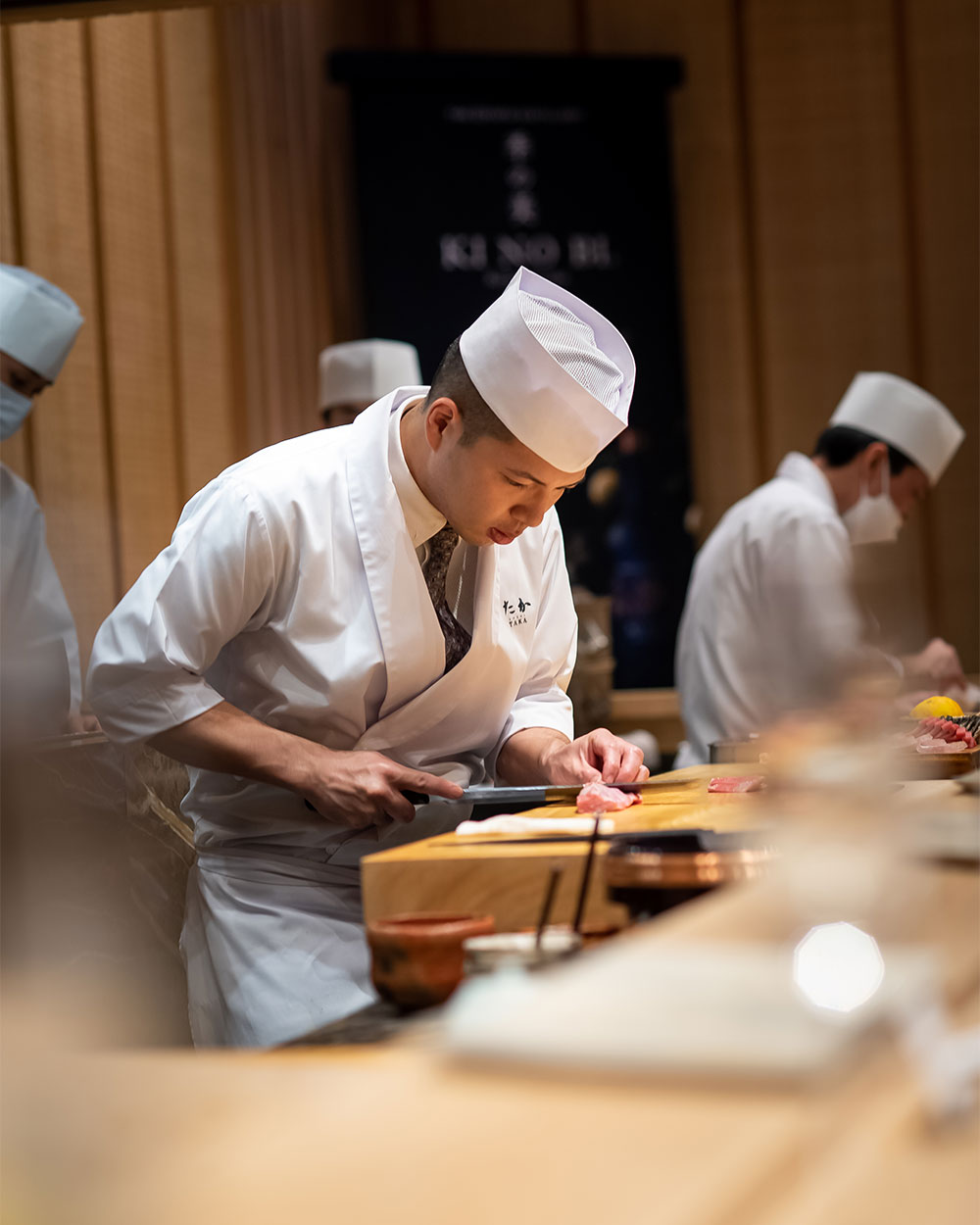 "What's better than an omakase meal? I'd say a gin-pairing omakase meal, after my recent experience at Sushi Taka with a carefully crafted range of Ki No Bi gin cocktails. Introduced in conjunction with the launch of the new Ki No Bi Limited Edition G—the brand's first Champagne cask-aged Kyoto dry gin—the pairing menu spotlights fresh, premium seasonal ingredients handpicked by Head Chef Daichi Yazawa alongside three unique concoctions developed by Marcy Sakuma, the Manager of the Kyoto gin distillery.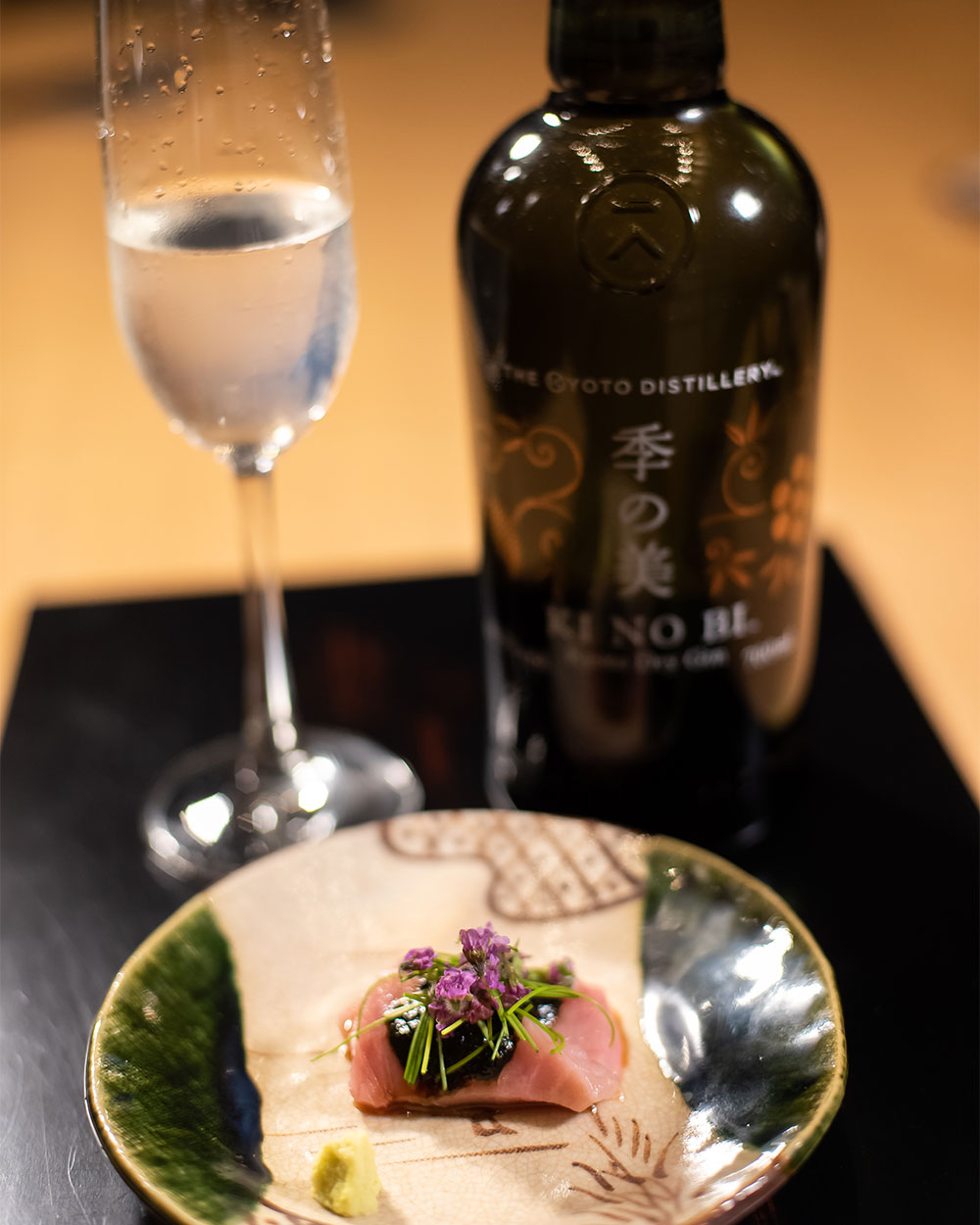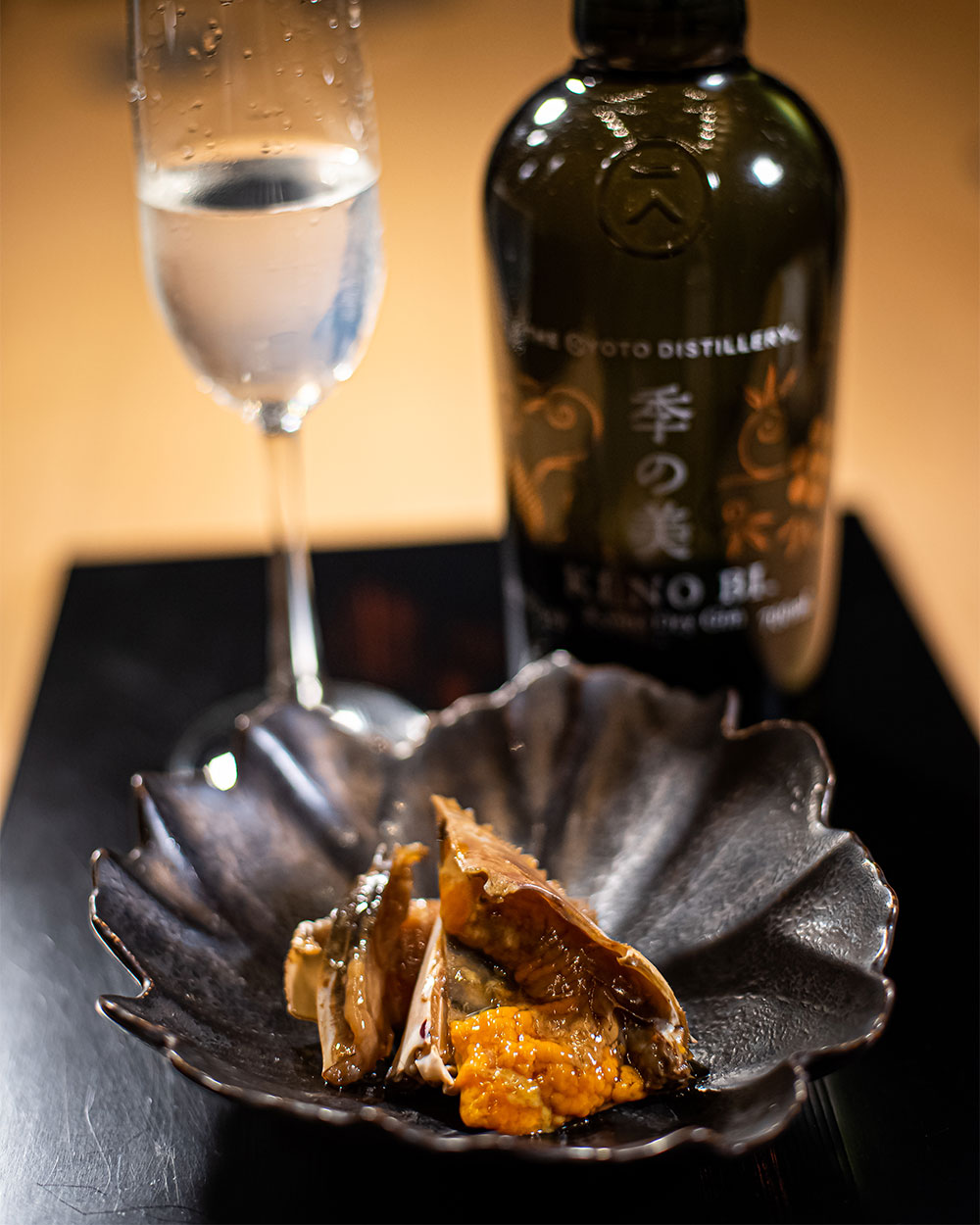 "The meal kicked off with a series of appetisers, with a sumptuous Chopped Tuna Roll (Tossaki) arriving first, followed by a decadent, silky Steamed Egg with Hairy Crab (Kegani Chawanmushi). Next came three dishes consisting of Baby Tuna (Meji Maguro); Smoked Firefly Squid (Hotaruika); and Drunk Crab (Yopparai-Gani) marinated in Chinese rice wine. Each bite proved as delightful as the next, with the crab dish being a personal favourite for its deliciously sweet flesh. The Ki No Bi Soda Twist paired well with these morsels, offering a clean, citrusy blend to wash down the strong seafood flavours.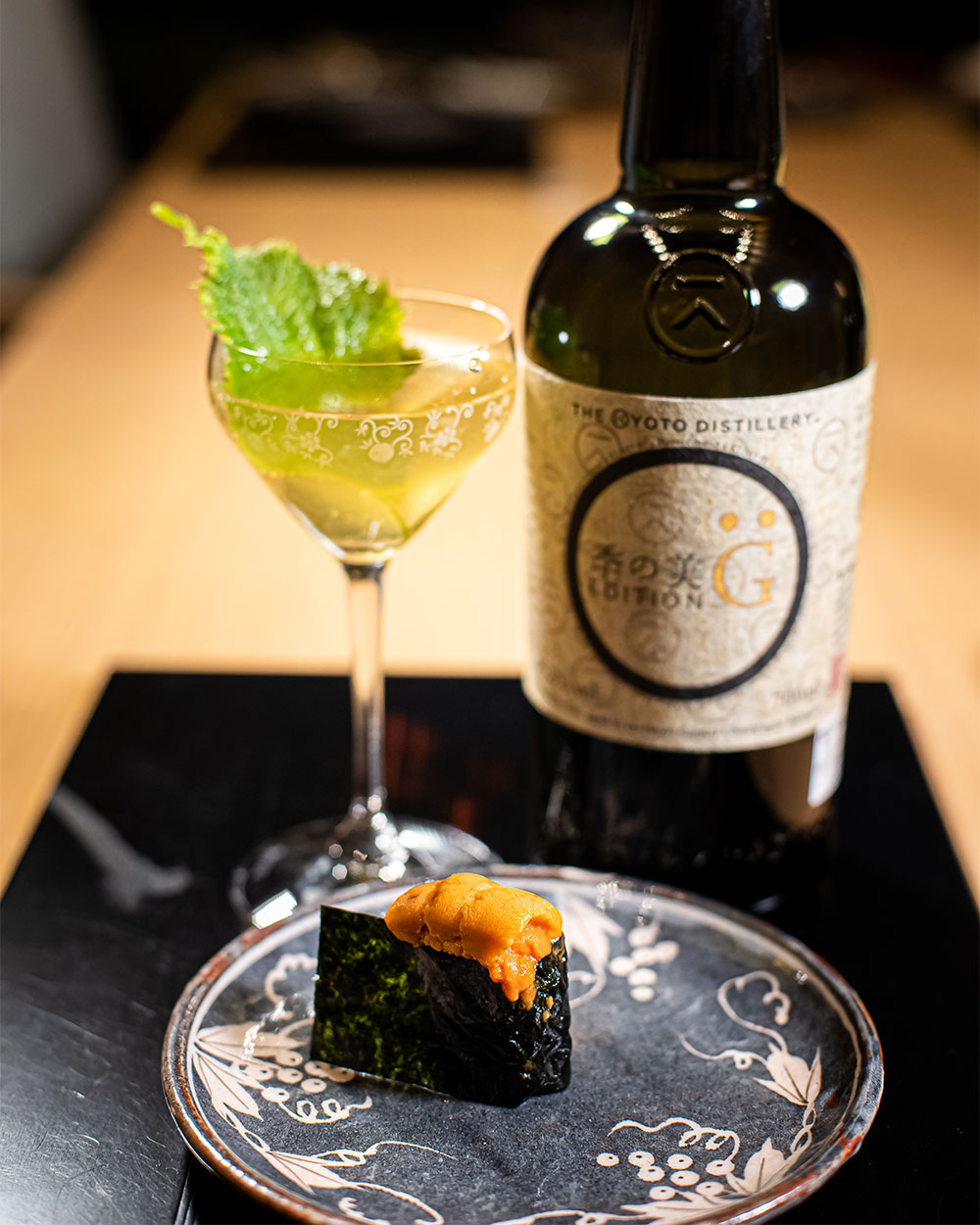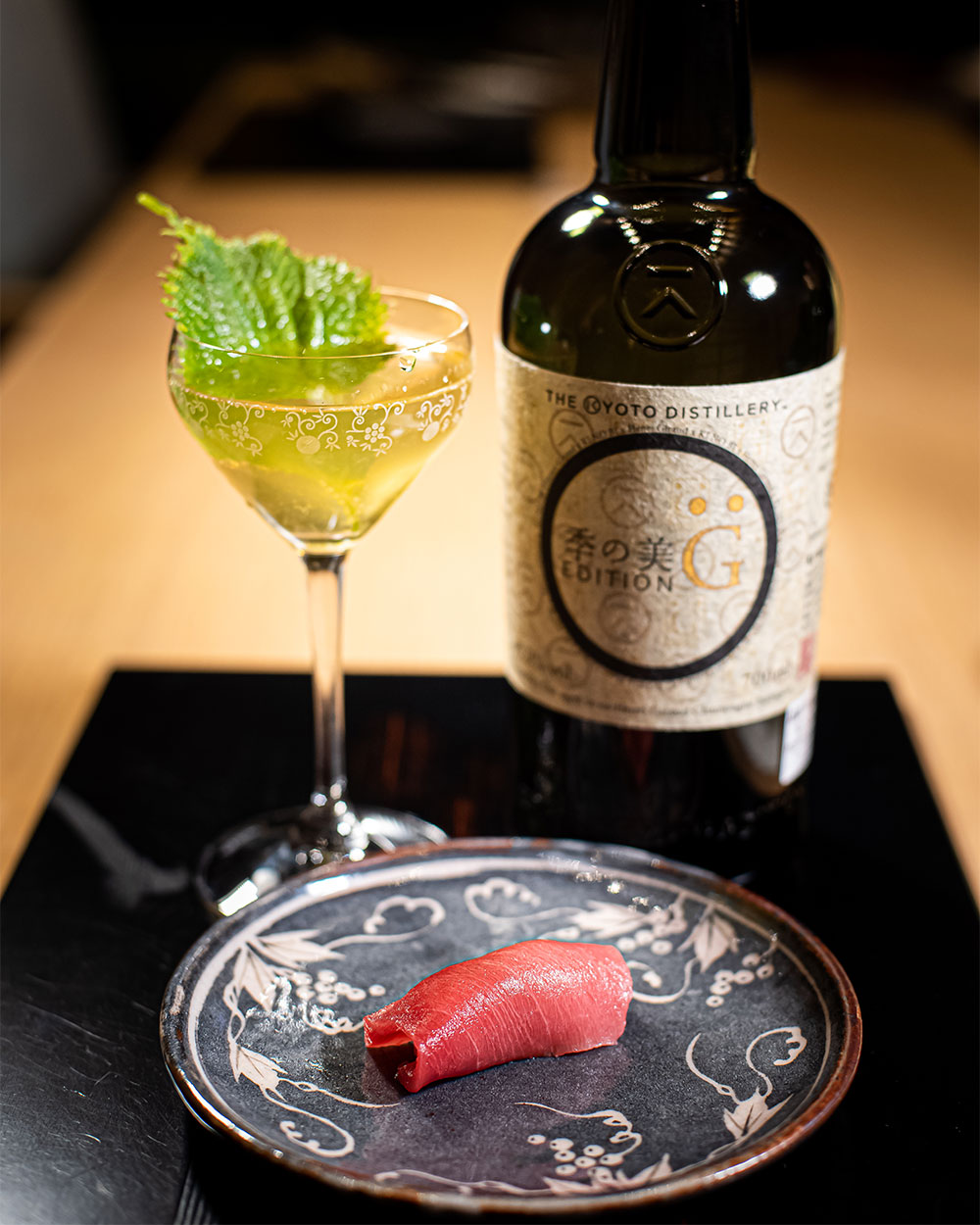 "Moving on to the sushi portion of the menu, I had a total of eight courses, namely Young Sea Bream (Kasugo), Spanish Mackerel (Sawara), Tuna Loin (Akami), Medium Fatty Tuna (Chutoro), Fatty Tuna (Otoro), Half Beak (Kannuki), Sea Urchin (Uni), and Sea Eel (Anago). Complementing the sushi was a French 75 Twist, prepared with the rare Ki No Bi Edition G (AKA the star of the night). While the cocktail was bright and citrusy, I found the gin to be even more enjoyable on its own—yes, neat—thanks to its aging process in Henri Guiraud Champagne barrels that lend the spirit its fruity and vanilla notes.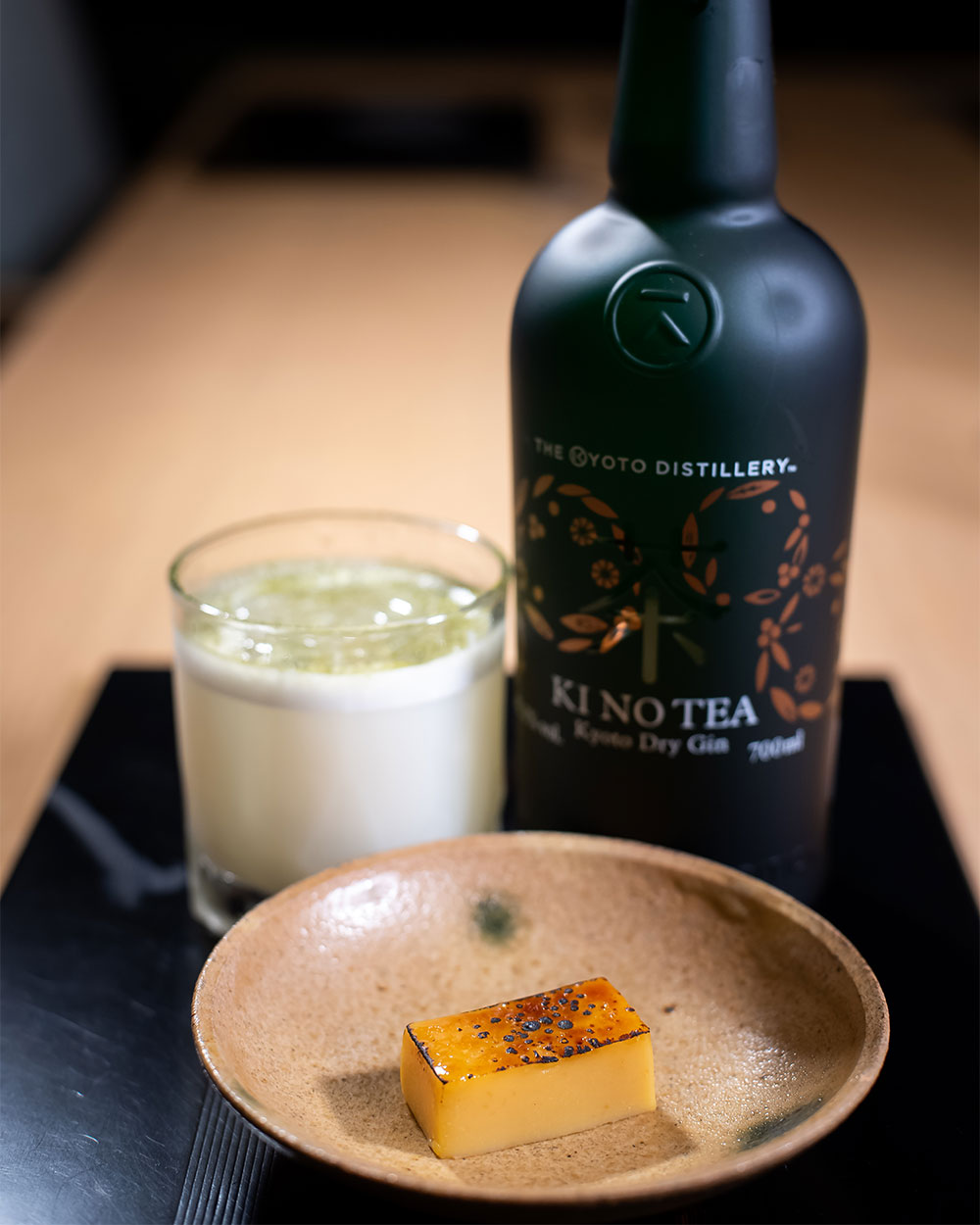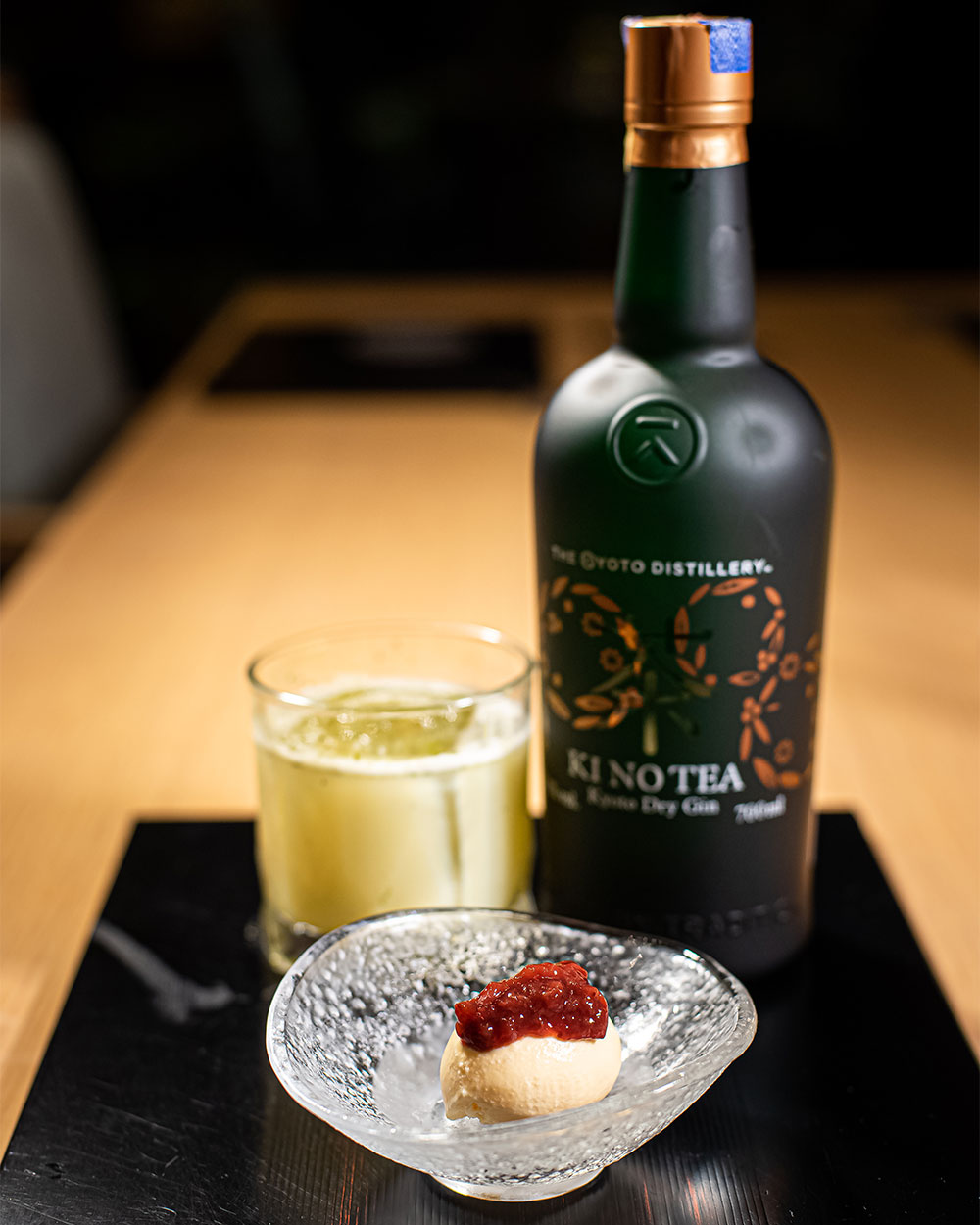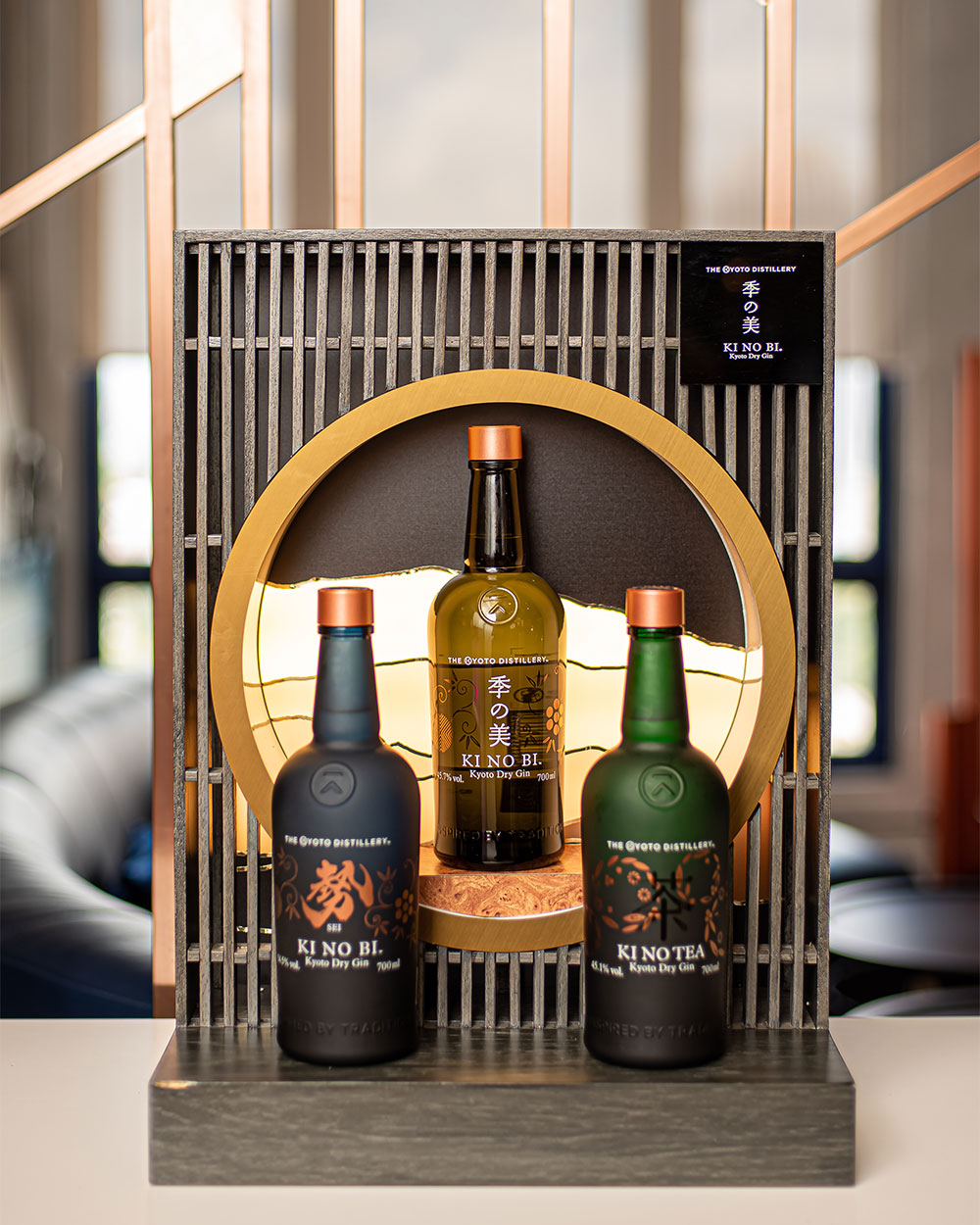 "Two intermission dishes arrived next in the form of a creme brulee-esque Tamagoyaki, and a wholesome Miso Soup (Miso Shiru). Both are commonplace in Japanese fare, but paid no less attention by the careful hands of Chef Yazawa and his team to ensure a thoroughly memorable experience. As for the seasonal dessert, I was presented with a serving of yoghurt ice cream with strawberry jam. This was paired with a glass of Gin Alexander—a blend of Ki No Tea, soy milk, and chocolate liqueur—which capped the meal on a slightly sweet and creamy but not heavy note. I left Sushi Taka thinking, 'This is easily one of the best meals and gins I've had so far this year' and I still stand by it, so don't miss the chance to try this exclusive pairing menu while you can!" —Natalie Khoo, Deputy Editor
This exclusive Ki No Bi gin pairing menu will be available at Sushi Taka from now until 30 June 2023. 
Address: The St. Regis Kuala Lumpur, Level 3A, 6, Jalan Stesen Sentral 2, Kuala Lumpur Sentral, 50470 Kuala Lumpur 
Opening hours: 12pm to 2.30pm, 6pm to 10pm (Thurdays to Mondays) | 6pm to 10pm (Wednesdays) | Closed on Tuesdays
Contact: 012 330 3600
Website | Facebook | Instagram 

Super Secret Social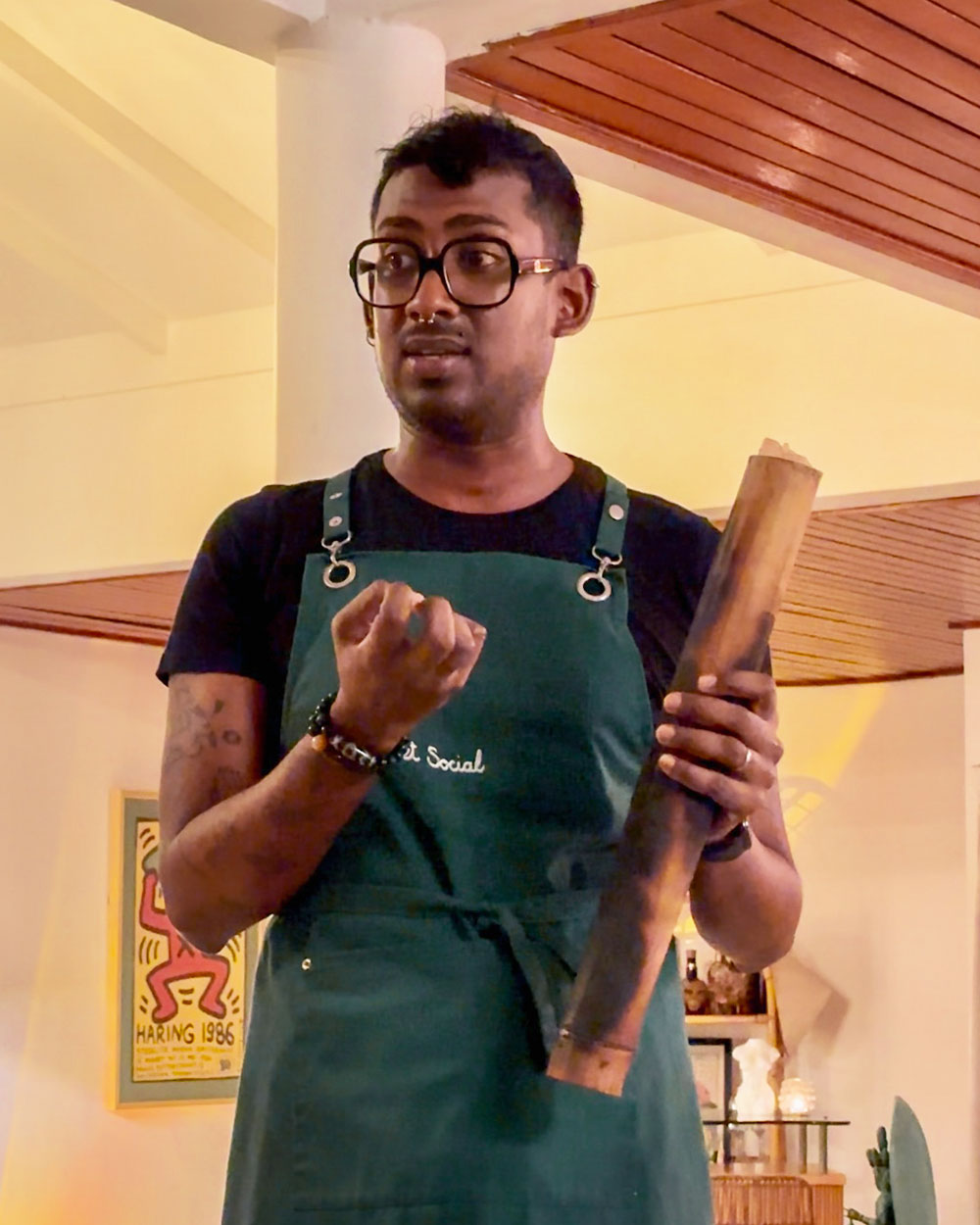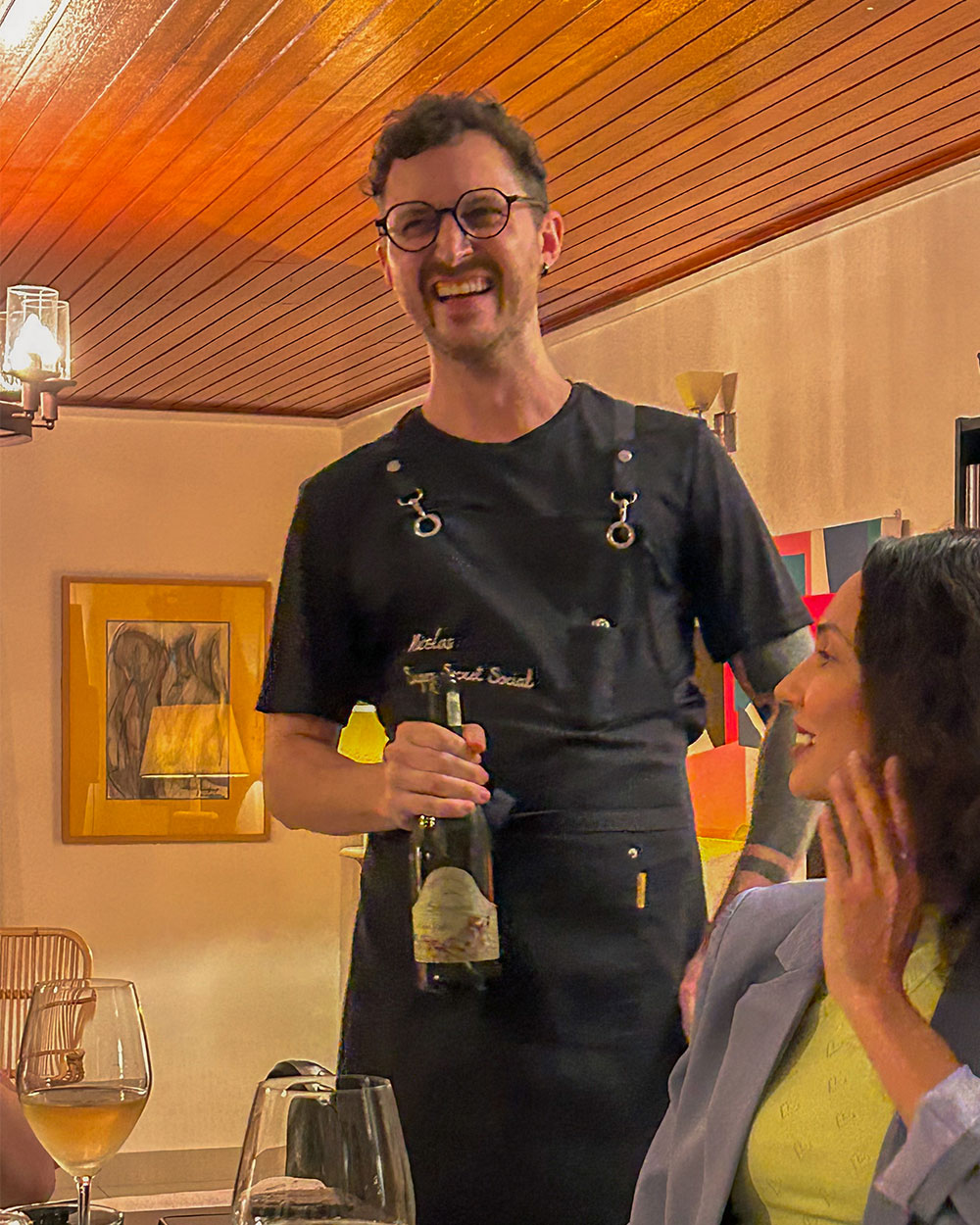 "I've been meaning to find my way into this not-so-secret private supper club since its inception, so when an invite appeared in my messages, I happily obliged. For the uninitiated, SSS is run by Jonathan Sebastian, who heads the kitchen, and Nicolas Grisé, who simply calls himself "the wine guy". They host dinners three nights a week in a secret location (to be revealed upon reservation) that pay homage to fine dining but in a more relaxed, homey setting. Now on its seventh menu, aptly named 'Experiment 007', the 8-course meal comprises 98 per cent locally sourced ingredients in an effort to be more sustainable, while putting the spotlight on Malaysian produce.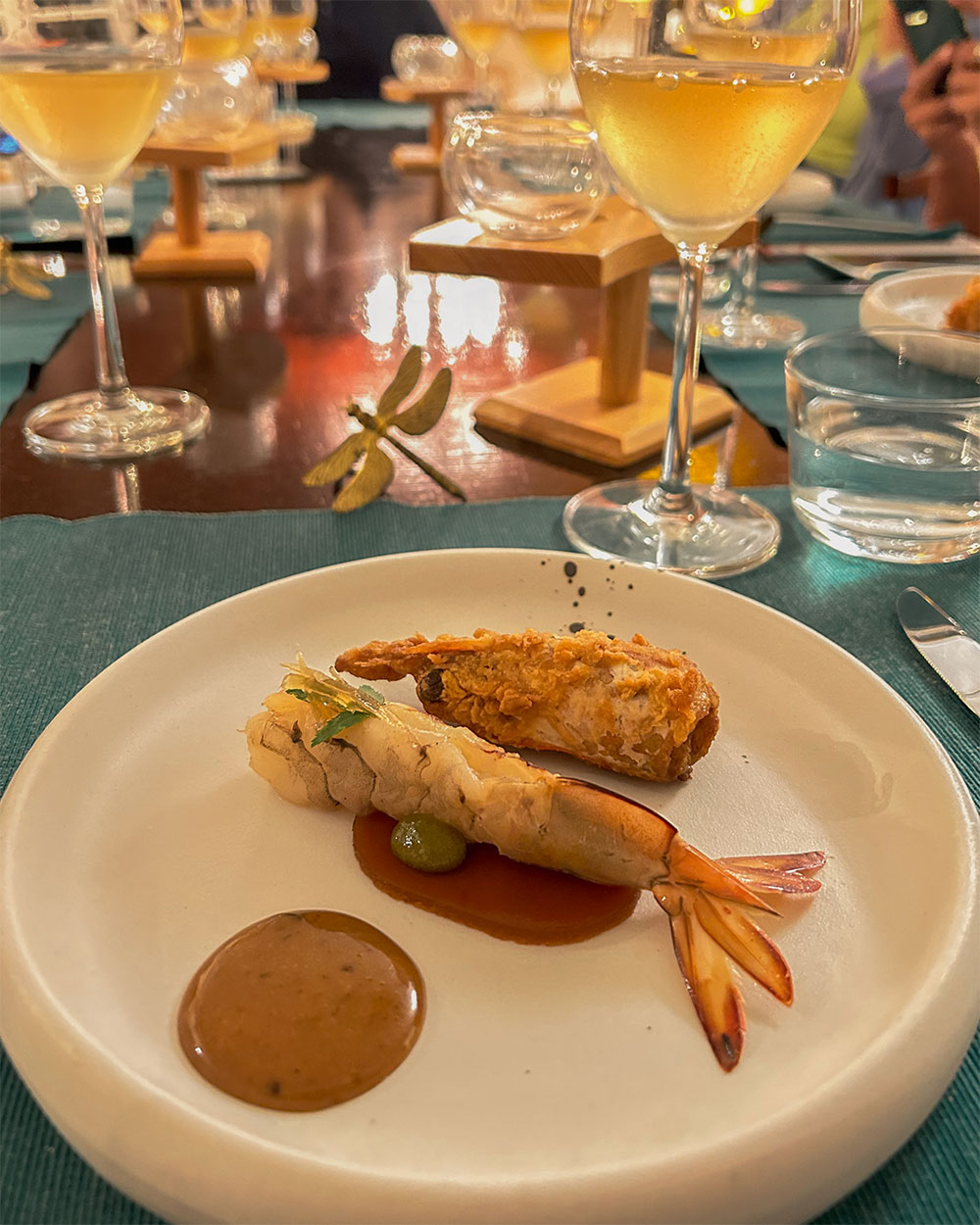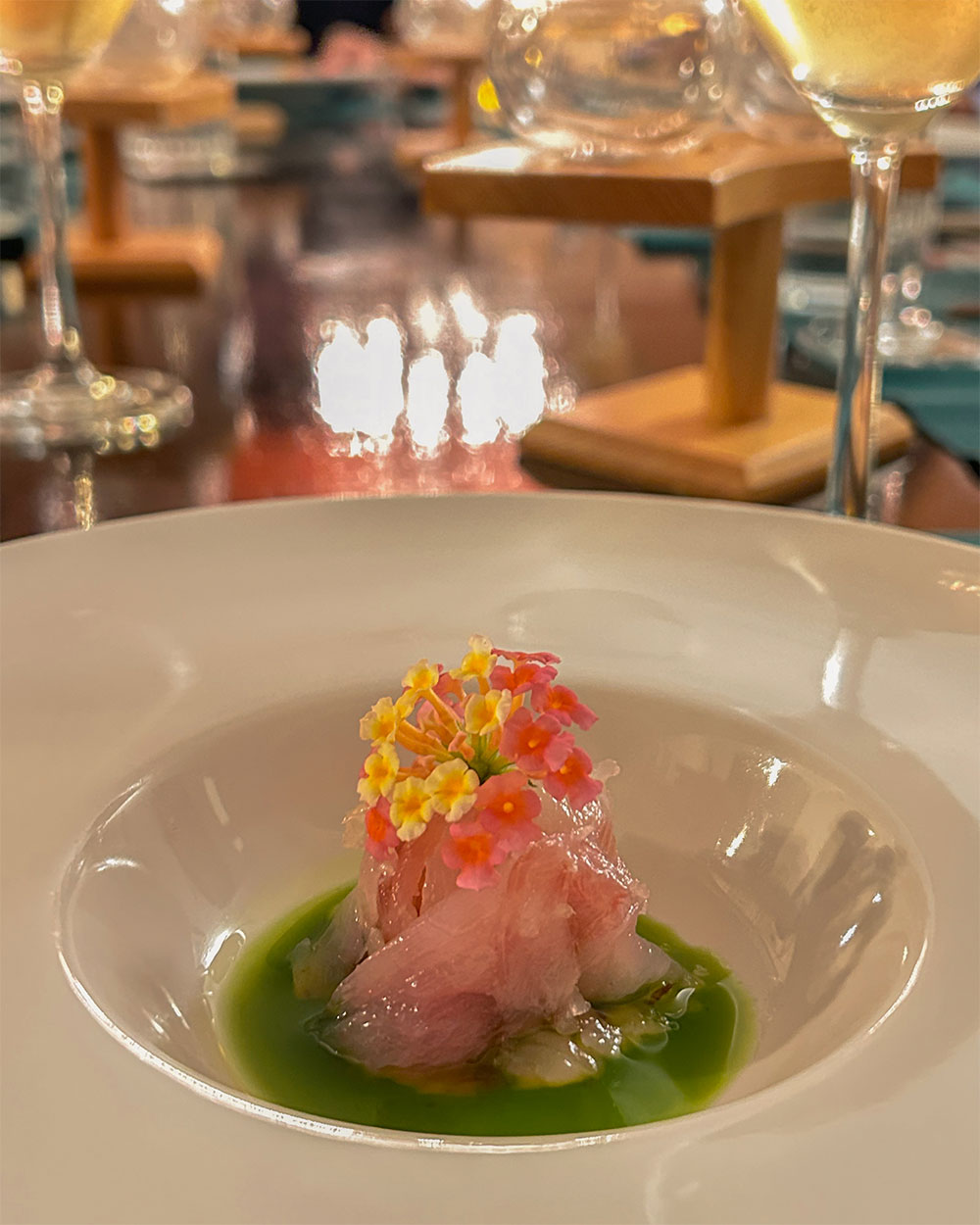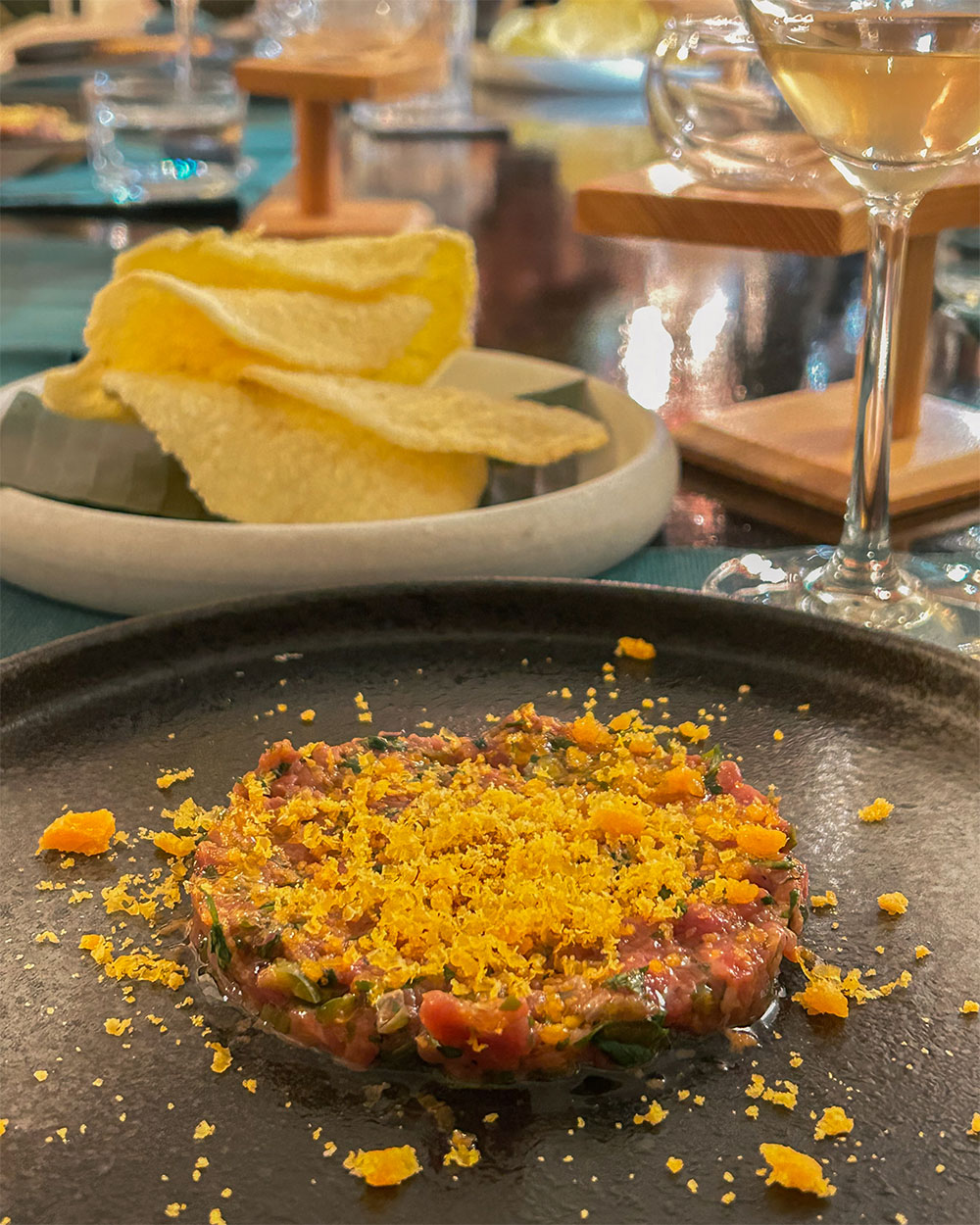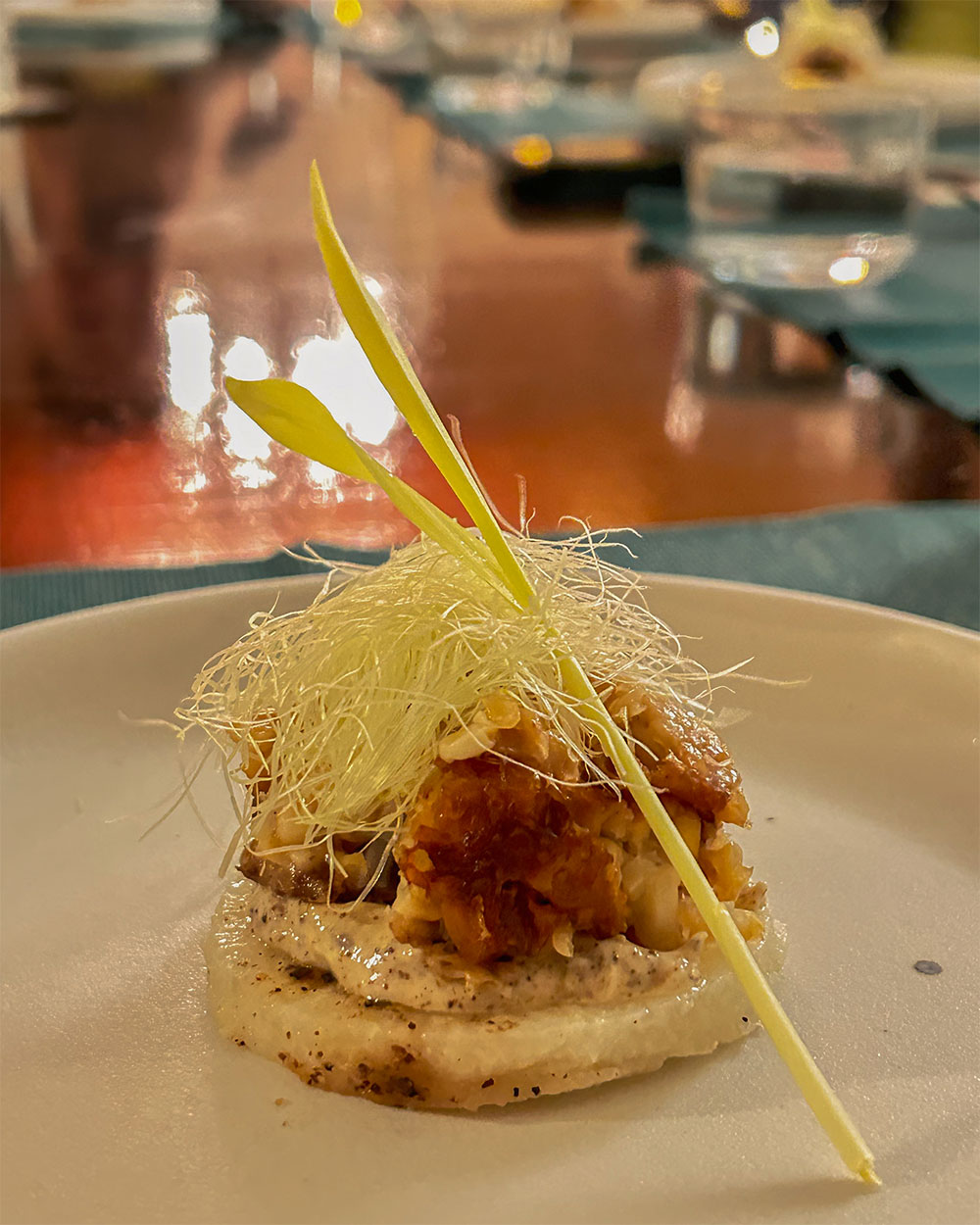 "The first course is called Black Garlic, consisting of king prawn served with a black garlic emulsion that has been fermented for 30 days, seafood gel, and marigold leaf. Even the prawn head is not wasted, but marinated in five spice powder for a flavourful kick. This stellar dish is further complemented by a brilliant biodynamic wine from Sancerre featuring acidic and earthy notes. A 7-Day Aged Golden Pomfret ensues, topped with ulam and lantana in a pool of Thai basil oil and ulam tea. It's also served with a delicious, nourishing bone broth.
"Next up is a Local Beef Tenderloin Tartare with lacto-fermented green chilli and spring onion, budu (fermented anchovies), kulim, and cured duck egg. While not for the faint-hearted, the addition of sweet potato crackers on the side helps to add texture and balance out the richness of the steak. The fourth course of White Corn turned out to be a crowd-favourite among my dinner companions. Served with carraway seed burnt butter, charred jicama, popcorn and corn silk, the combination tastes like a dessert you don't want to end. (I still think about it sometimes.)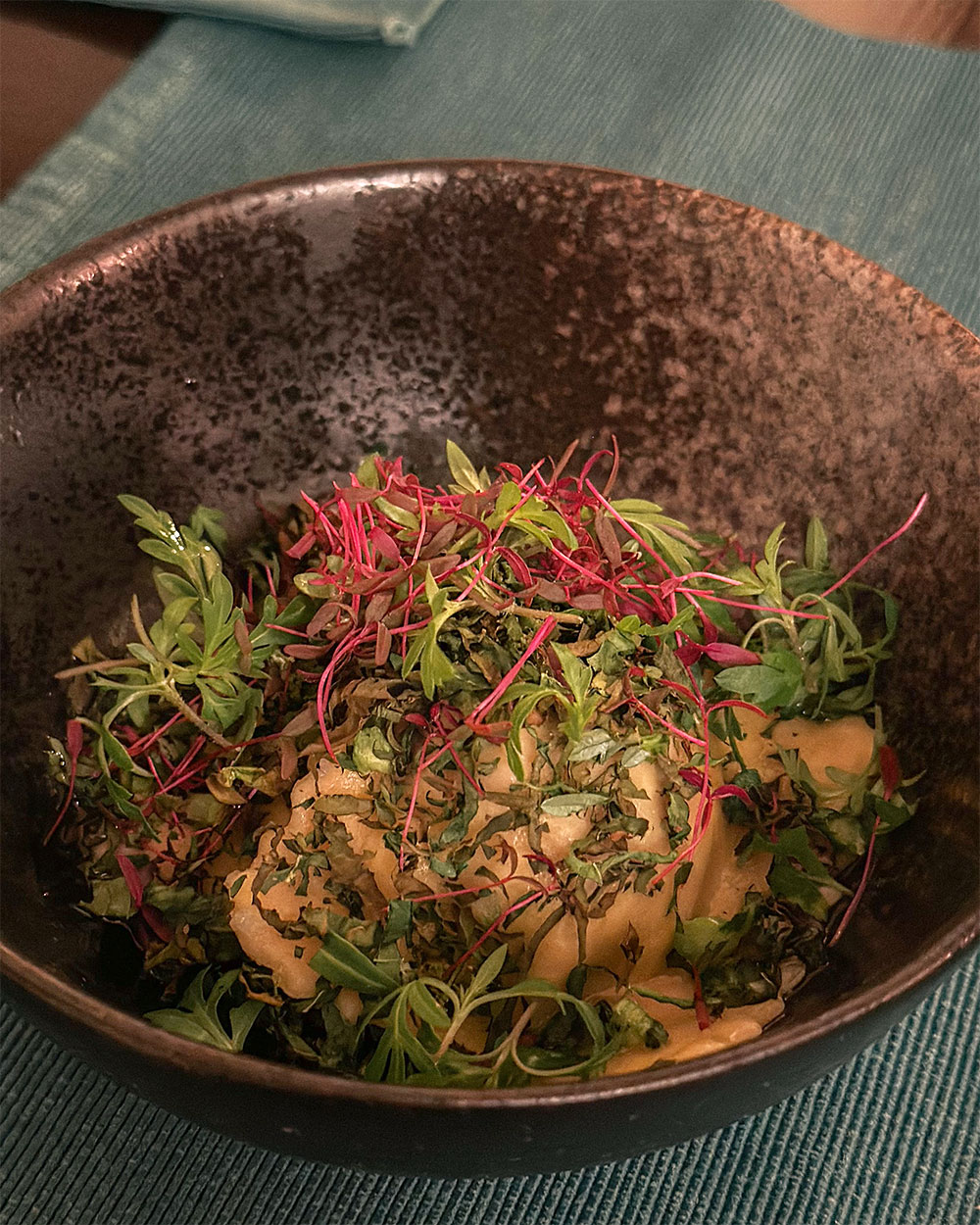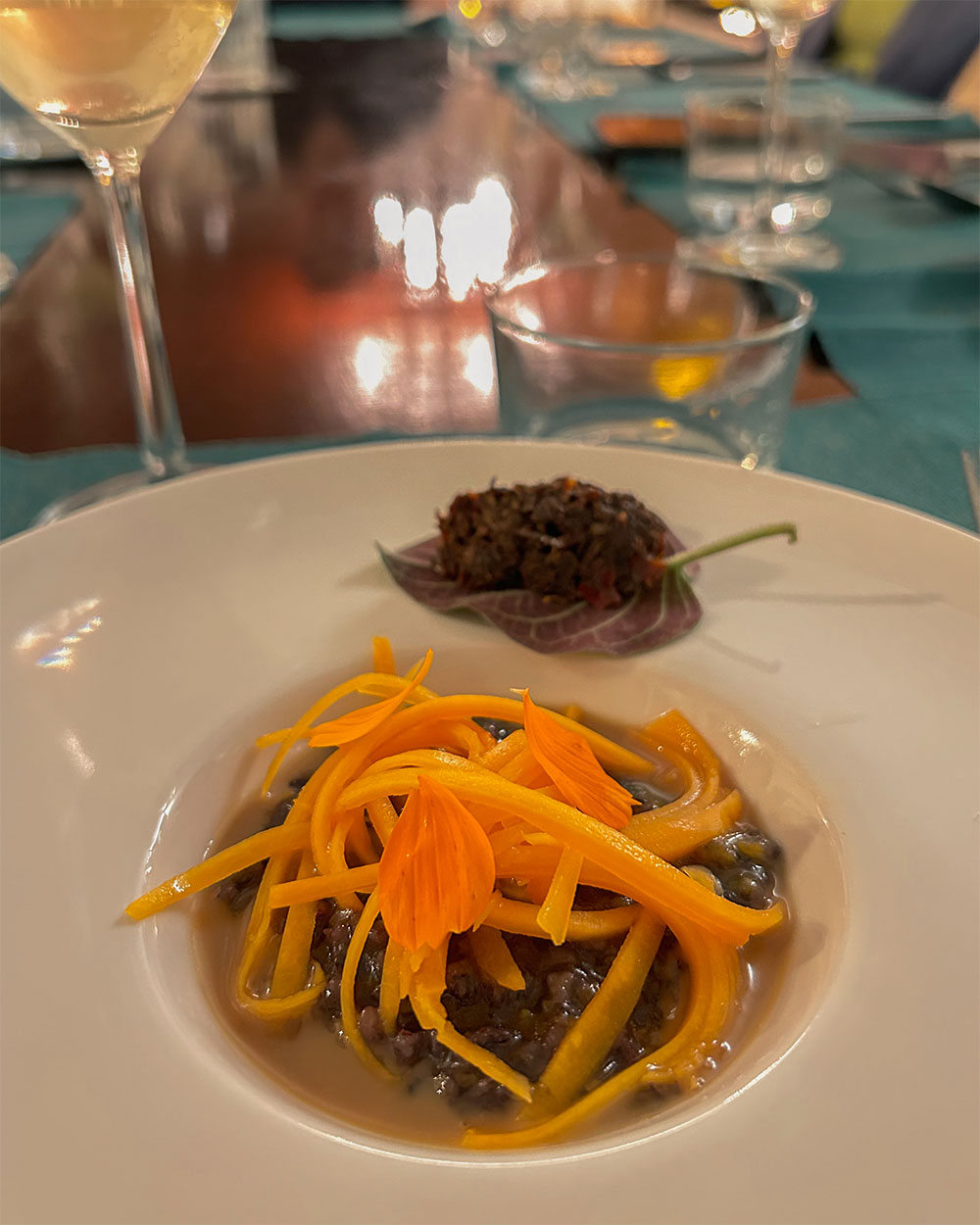 "If you can't live without carbs, the subsequent two courses are made for you. The first is a Flower Crab Ravioli with crab bak kut teh, bentong ginger oil, and air-fried kailan—a comforting dish with sweet, savoury and spicy nuances. The other presents a unique medley of Pickled Butter Nut Pumpkin atop a bed of biodynamic black rice porridge with salt-roasted pumpkin seed oil and a house-made Pahang black sambal that could easily sell itself, not to mention the dish. A 2020 Riesling was picked to pair with the former, offering a light, sweet body to complement the heat.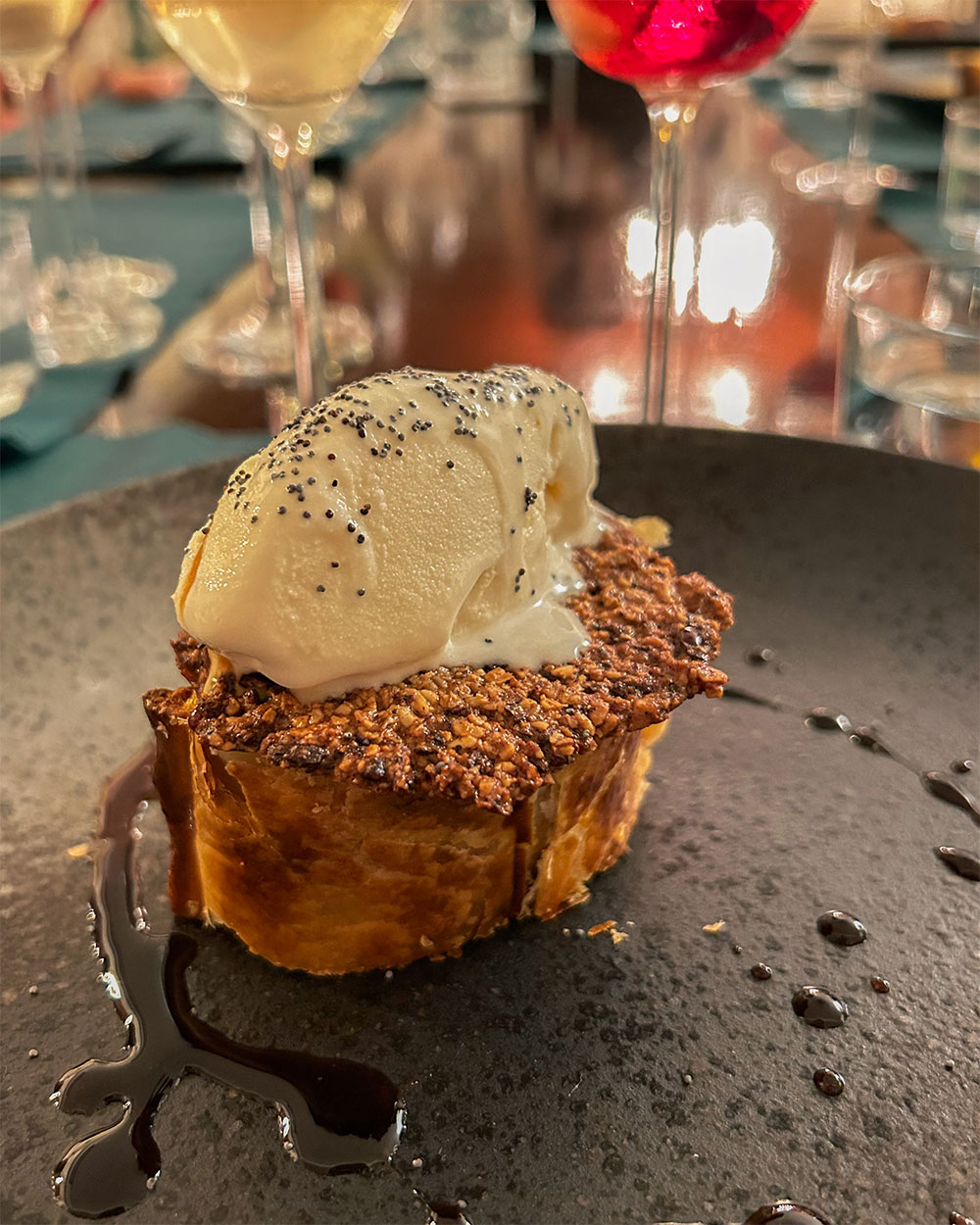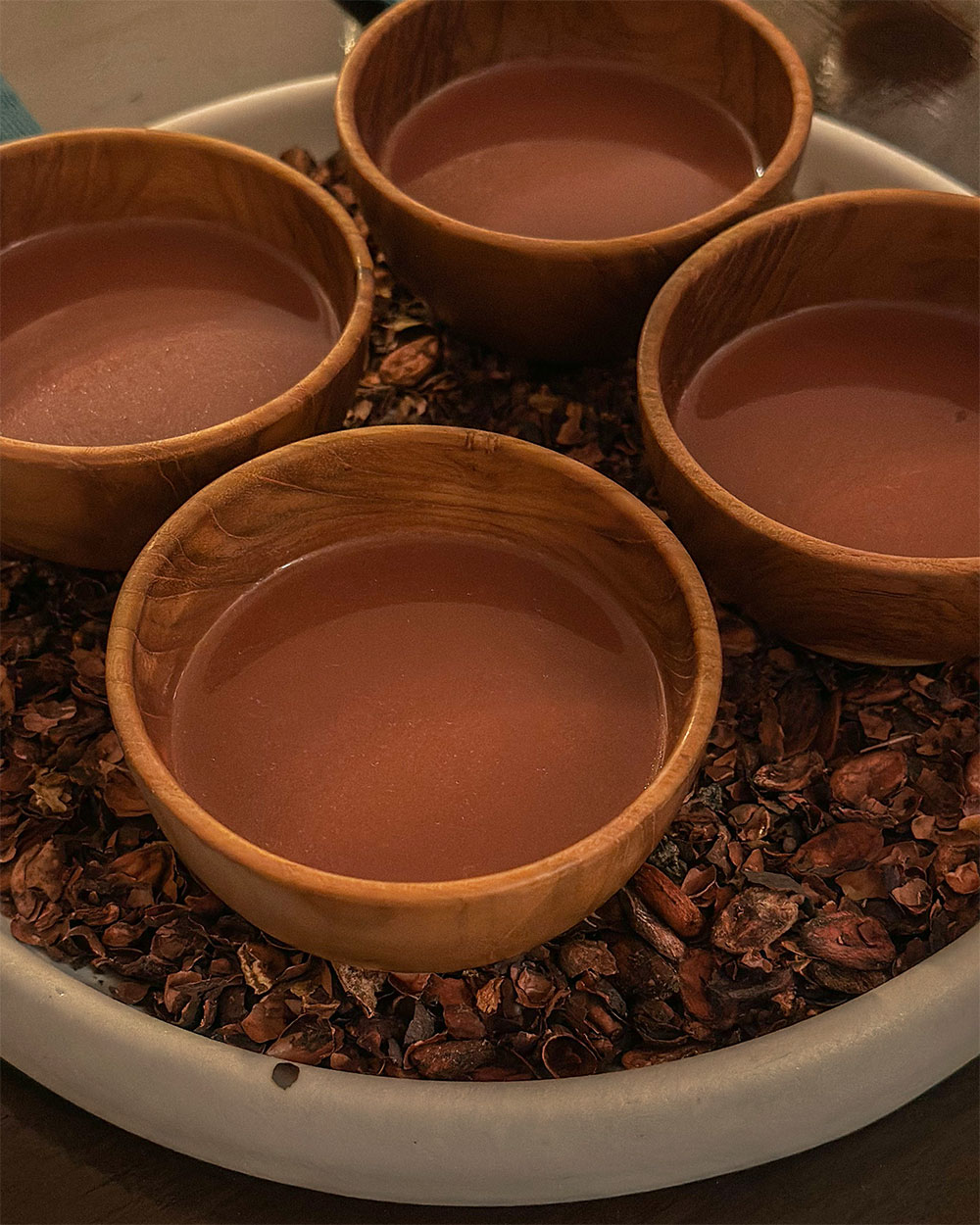 "Dessert takes the form of a Banana Wellington, served with a banana skin and nut florentine, flore de latte ice cream, and gula melaka soy sauce. The serving is rather generous, but its complex layers and textures make it worth every bite (and calorie). It's paired with a Cocchi Americano that is bittersweet with hints of orange peel and woody notes. A cacao ceremony concludes the meal on a high, comprising temiah fermented cacao and cacao husk tea on cacao waste tapai. While there was no praying, singing or cult-like rituals involved, there was laughter in the air and lively cheers all around—reflecting a truly gratifying meal." —Natalie Khoo, Deputy Editor
The Experiment 007 is priced at RM450 nett per person with wine pairing included. 
Address: Jalan Setiakasih 7, Bukit Damansara, 50490 Kuala Lumpur (specific location to be revealed upon reservation)
Opening hours: 7pm to 12pm, Fridays to Sundays
Contact: 012 212 9034
Website | Instagram | Reservations

Taverna by The Tokyo Restaurant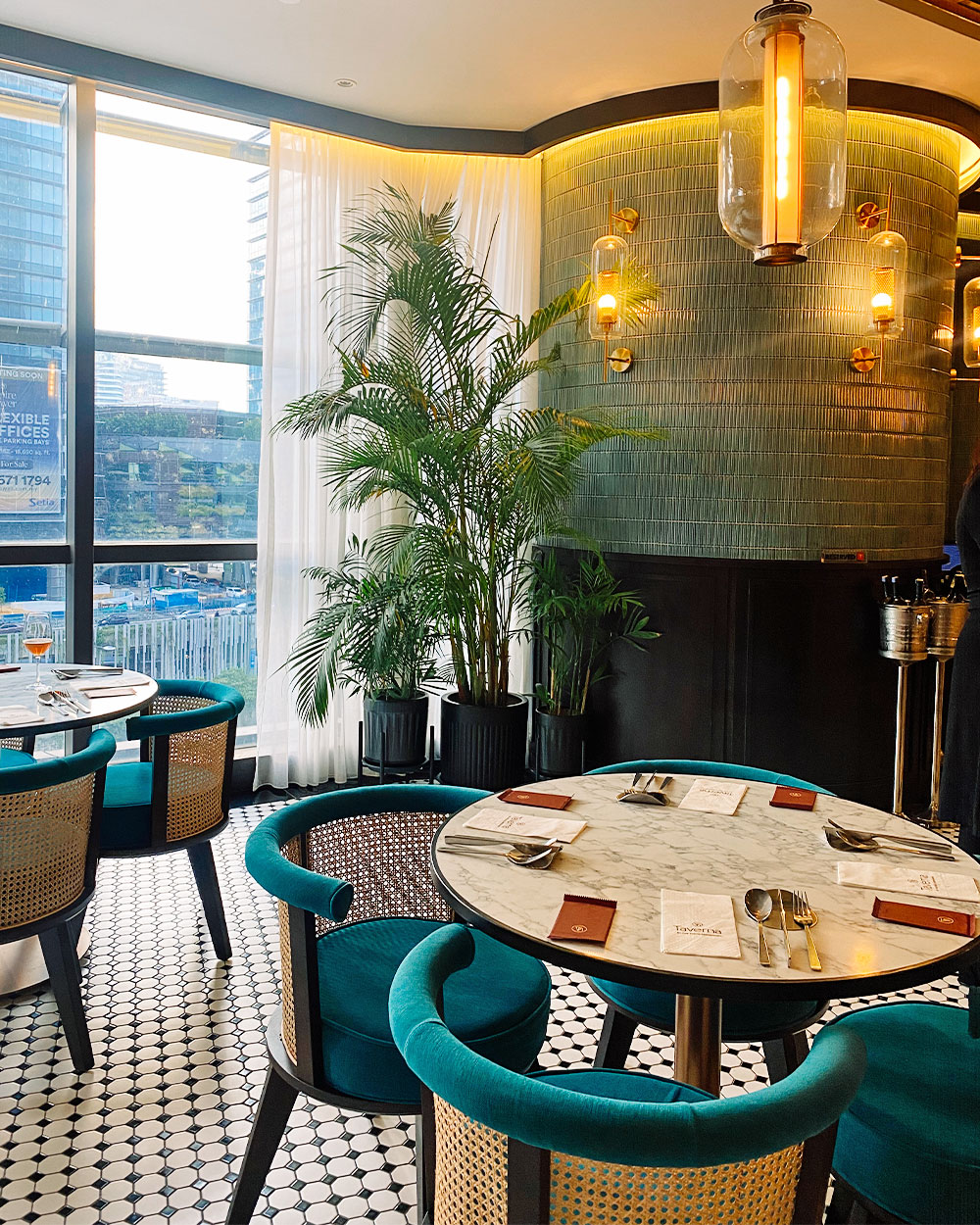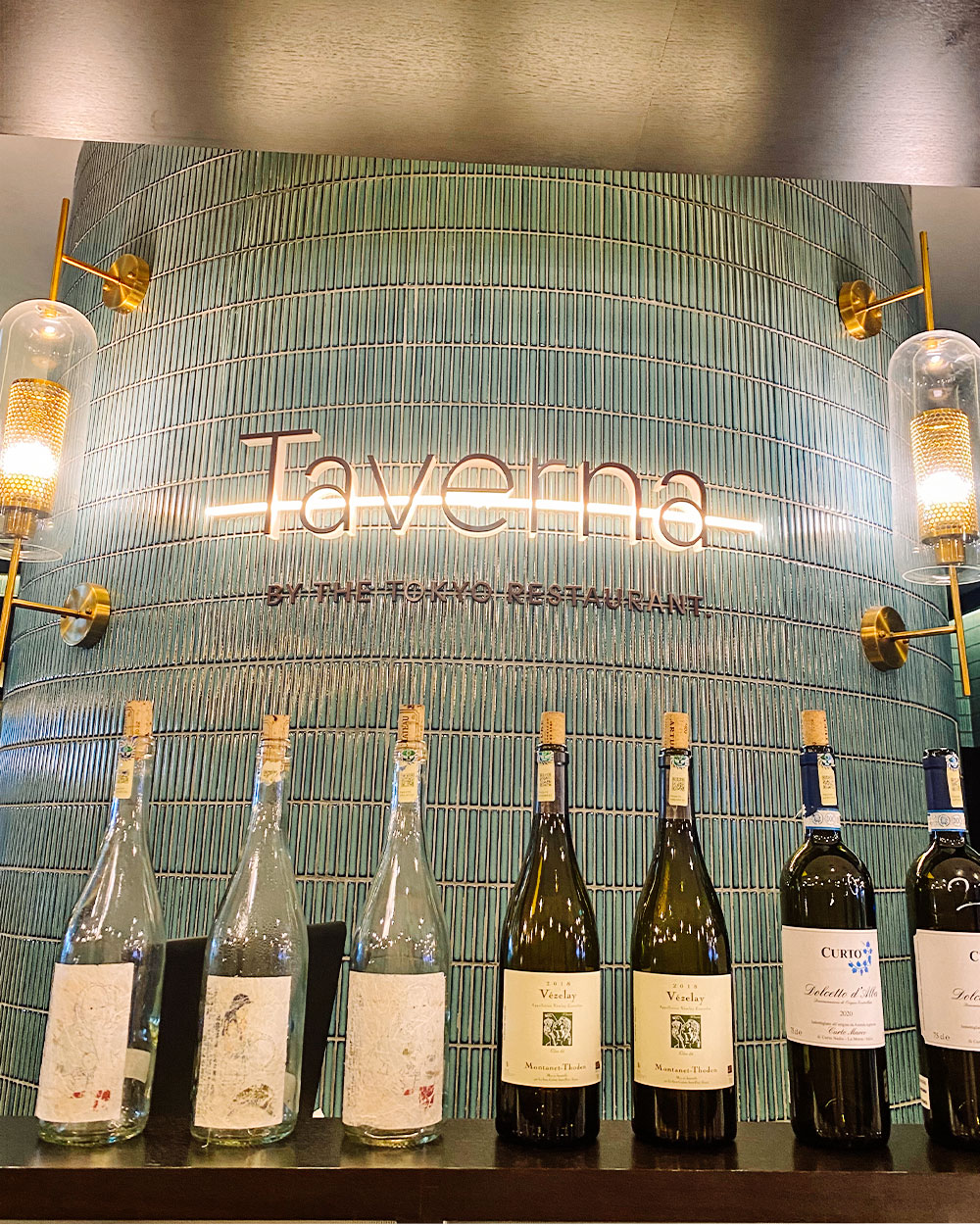 "As Taverna is presented by the same team behind The Tokyo Restaurant (yes, the one with the famous burnt cheesecake), I had high expectations before even stepping in. If my experience at The Tokyo Restaurant was anything to go by, I was looking forward to refined Japanese fusion dishes in an elegant setting—and I got that and more during my visit to Taverna. The restaurant has a sophisticated and rustic charm thanks to its black and white mosaic tiles, mirror ceilings, marble tabletops and Dixon-inspired Fat Chairs. WIth its mid-century aesthetic, I can see it being the perfect place for romantic dinners and friendly gatherings.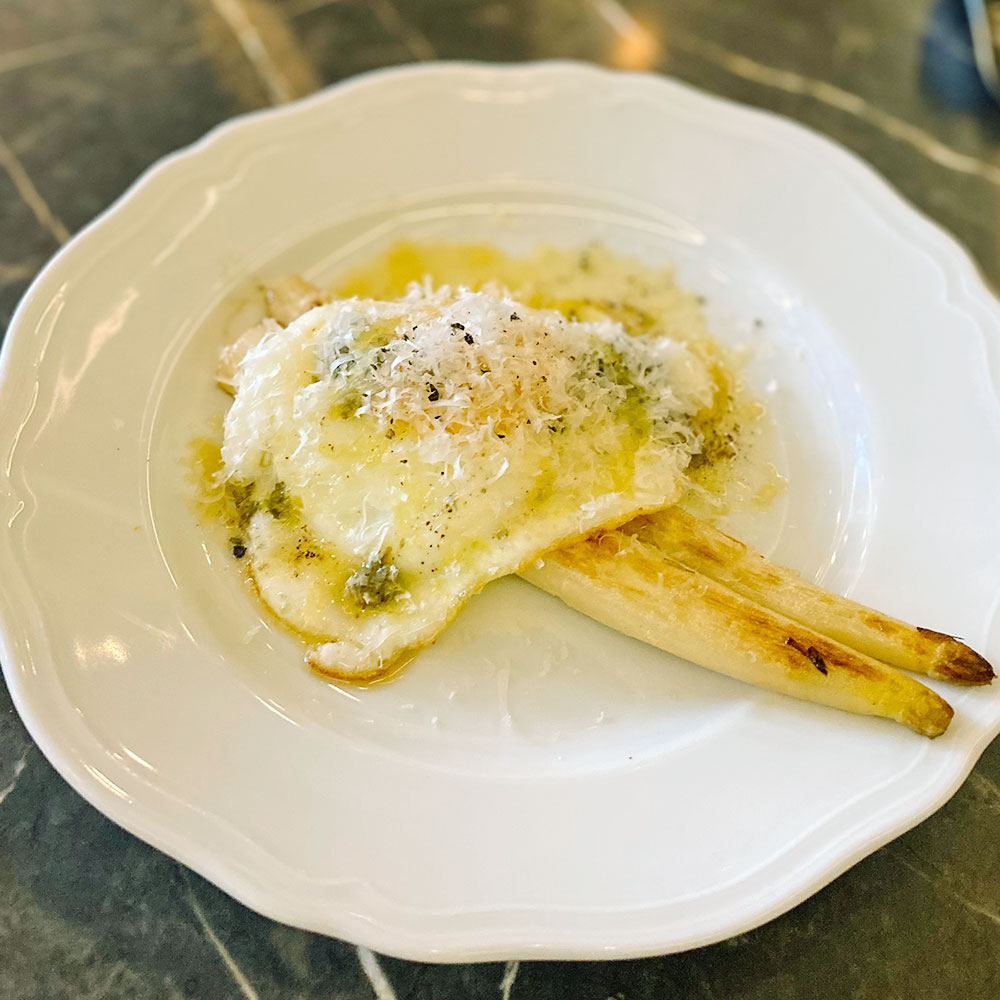 "Now, onto the food. Taverna specialises in Japanese-Italian cuisine, utilising premium Japanese ingredients and the Italians' attention to detail. I had the usual three-course meal, starting off with the White Asparagus Milanese which was simply delicious. Asparagus, runny yolk, butter and cheese—you can't go wrong with this combination. Each element paired greatly together and I would definitely recommend this dish on your visit to Taverna. 
"For my main, I went for the Combo Chicken Cacciatore over the Squid Ink Aglio Olio with Japanese Oyster as I'm not a fan of raw oysters (my plus one mentioned that the oysters were fresh and not briny in the slightest if you're keen to try). The cacciatore, which usually just comes in the form of a humble stew, was elevated with a stuffed chicken breast and a velvety bed of mashed potatoes. Although it seems like a simple meat-and-mash dish, every component was executed well and was full of flavour.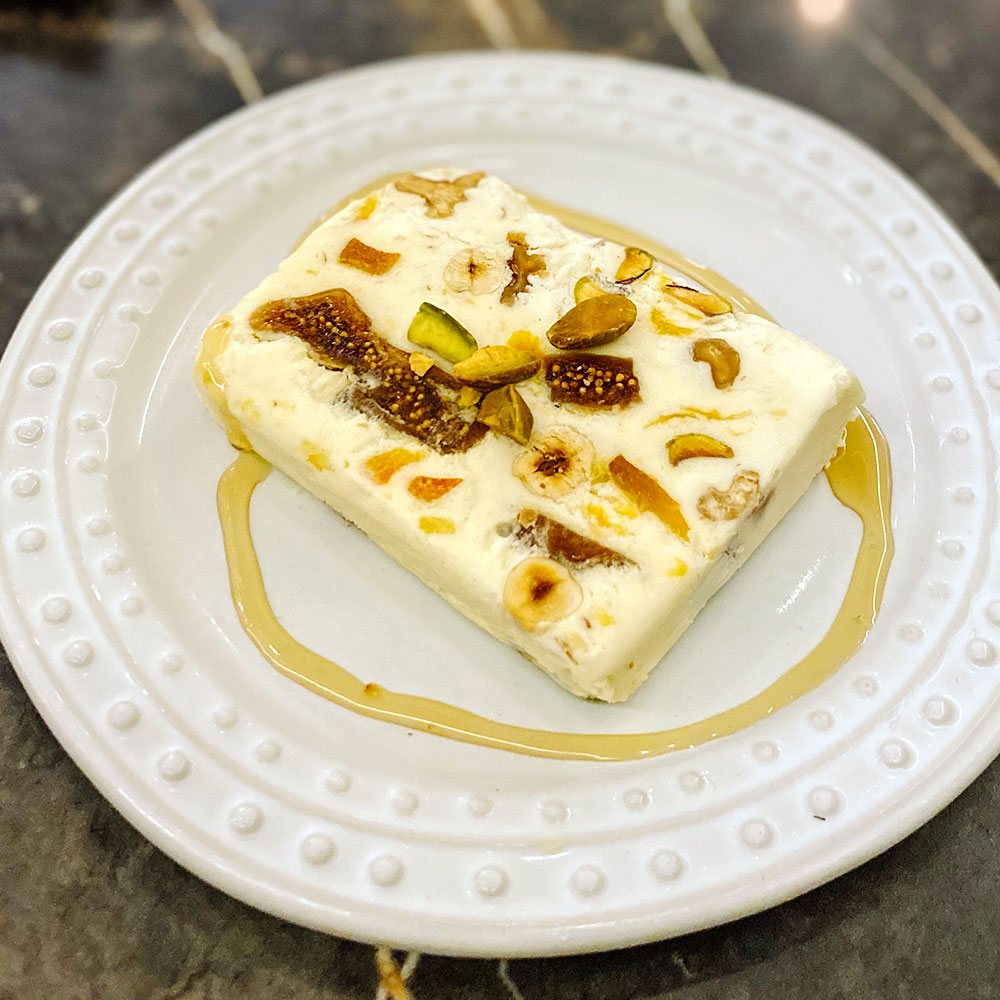 "To finish the course, I had a choice between Ebisu Tiramisu, Tokyo Pudding or Asakusa Cassata. I decided to pick the latter—an ice cream cake served with nuts, dried fruits and honey syrup—which was right up my alley for a sweet yet light dessert. While cassata is traditionally an Italian sponge cake that is moistened with fruit juices, I liked that Taverna's version had more of the yoghurt-flavoured ice cream than the sponge. I also managed to take a bite out of the tiramisu from my plus one and it offered the right amount of bitterness and sweetness in a mouthful. If you can't decide on one dessert, my cheeky tip is to get both of these! Overall, it was a splendid meal at a restaurant that looked great and served food that tasted just as good as well." —Marissa Chin, Lifestyle and Culture Writer
Address: Level 3, Isetan, The Gardens Mall, Mid Valley City, 58000 Kuala Lumpur
Opening hours: 11am to 11pm daily
Contact: 012 678 2563
Read more food reviews here. 
| | |
| --- | --- |
| SHARE THE STORY | |
| Explore More | |