Food + Drink
Eats-A-Review: Highlights from Mandarin Grill, Gordon Ramsay Bar & Grill, and Siam Thai Cuisine
Mouth-watering goodness
MANDARIN GRILL IMAGES: MANDARIN GRILL / GORDON RAMSAY BAR & GRILL IMAGES: MARISSA CHIN / SIAM THAI CUISINE IMAGES: AMOS YIP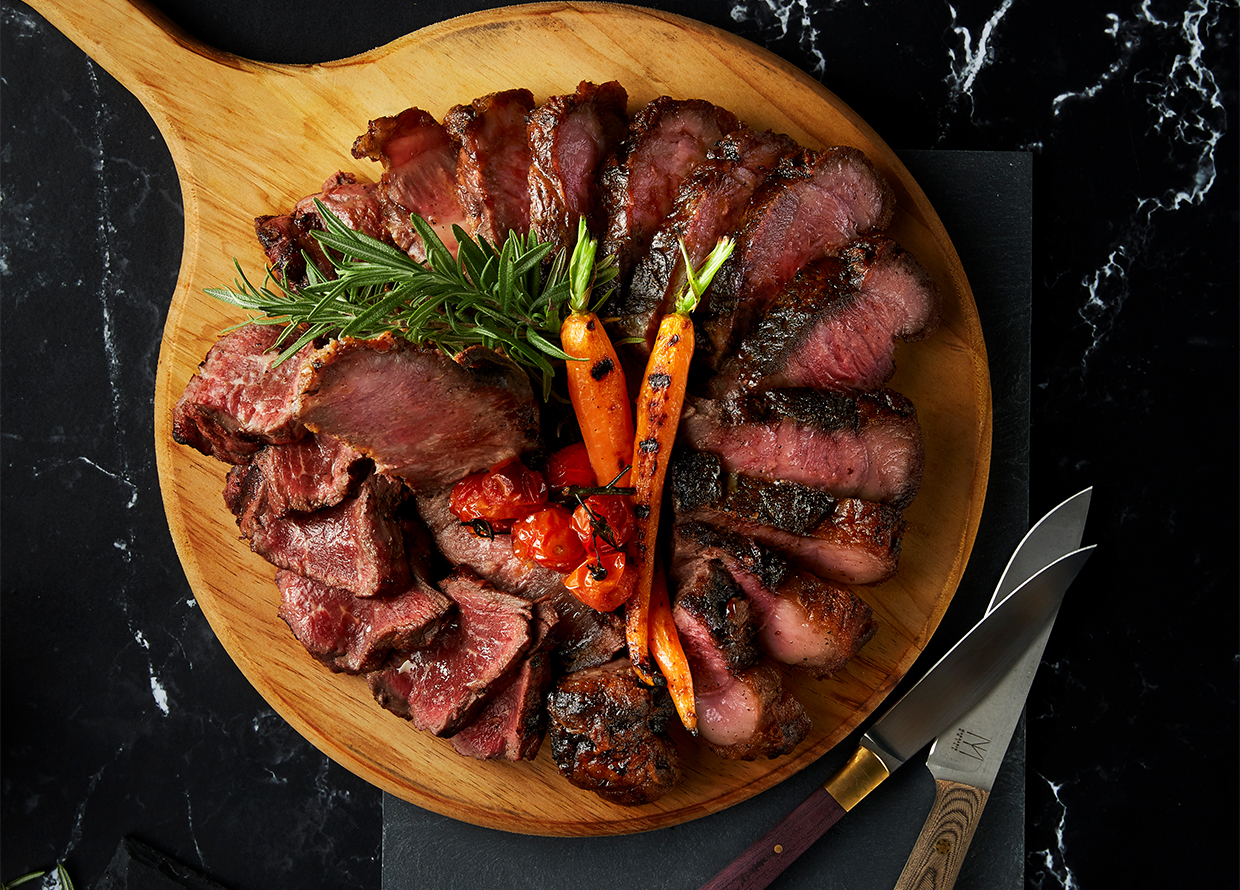 In this edition of Eats-A-Review, we paid a visit to Mandarin Grill at Mandarin Oriental KL, Gordon Ramsay Bar & Grill in Sunway Resort, and Siam Thai Cuisine in Ampang to try their latest offerings. Ahead, find out more about what to expect from these establishments and which dishes are worth another trip back.

MANDARIN GRILL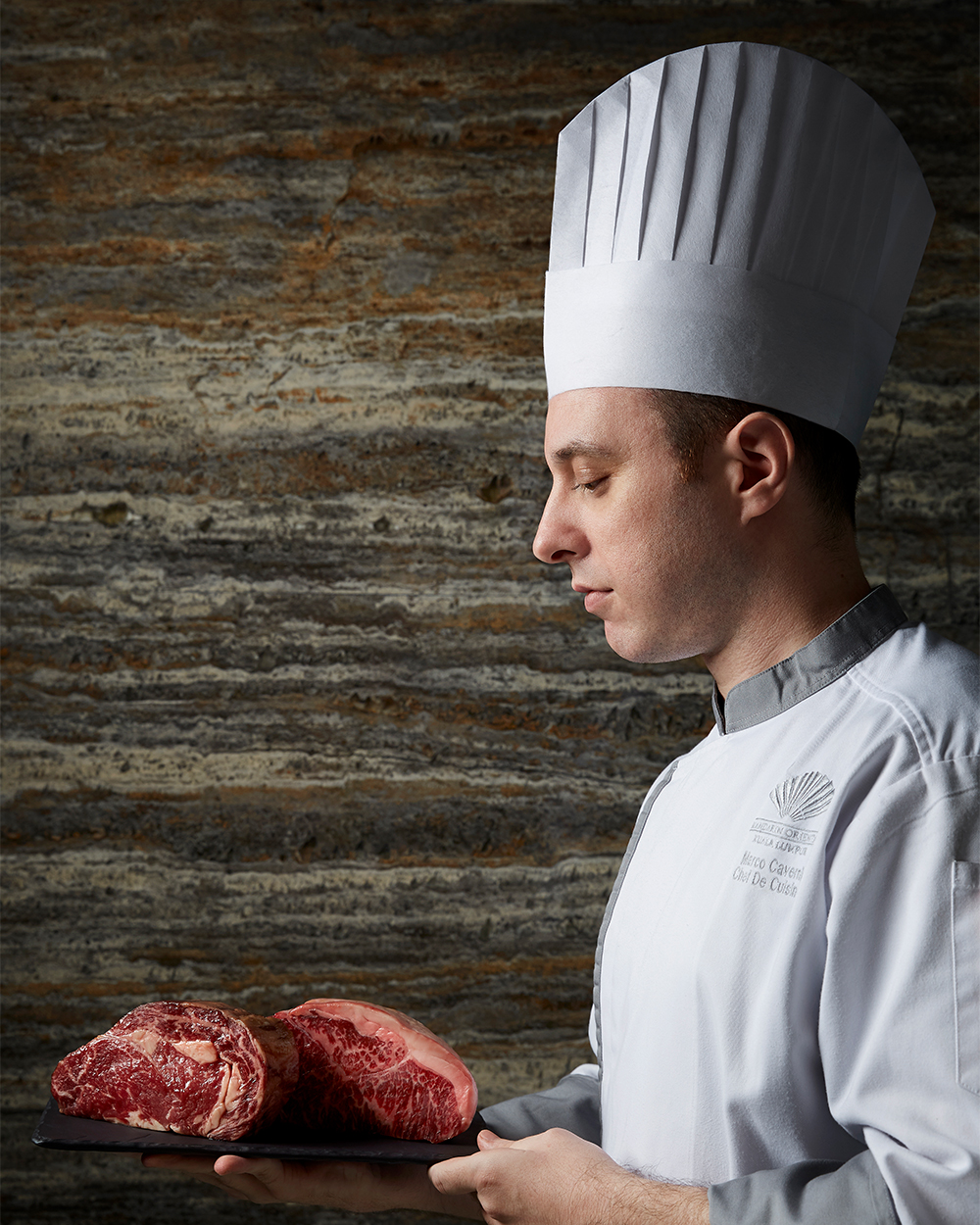 "Mandarin Oriental Kuala Lumpur's Italian restaurant, Mandarin Grill recently introduced 'The Evolution', an exciting new menu that focuses on some of the most premium selections of steaks and meats to give guests the best modern grill experience in town. With the restaurant overlooking the quaint KLCC park, we can already imagine celebrating special occasions with our loved ones here. During my recent visit there to preview the new menu, I got to sample a mix of starters and mains presented by Chef du Cuisine Marco Caverni, who drew from his experience of working in Korea and other countries to develop the menu.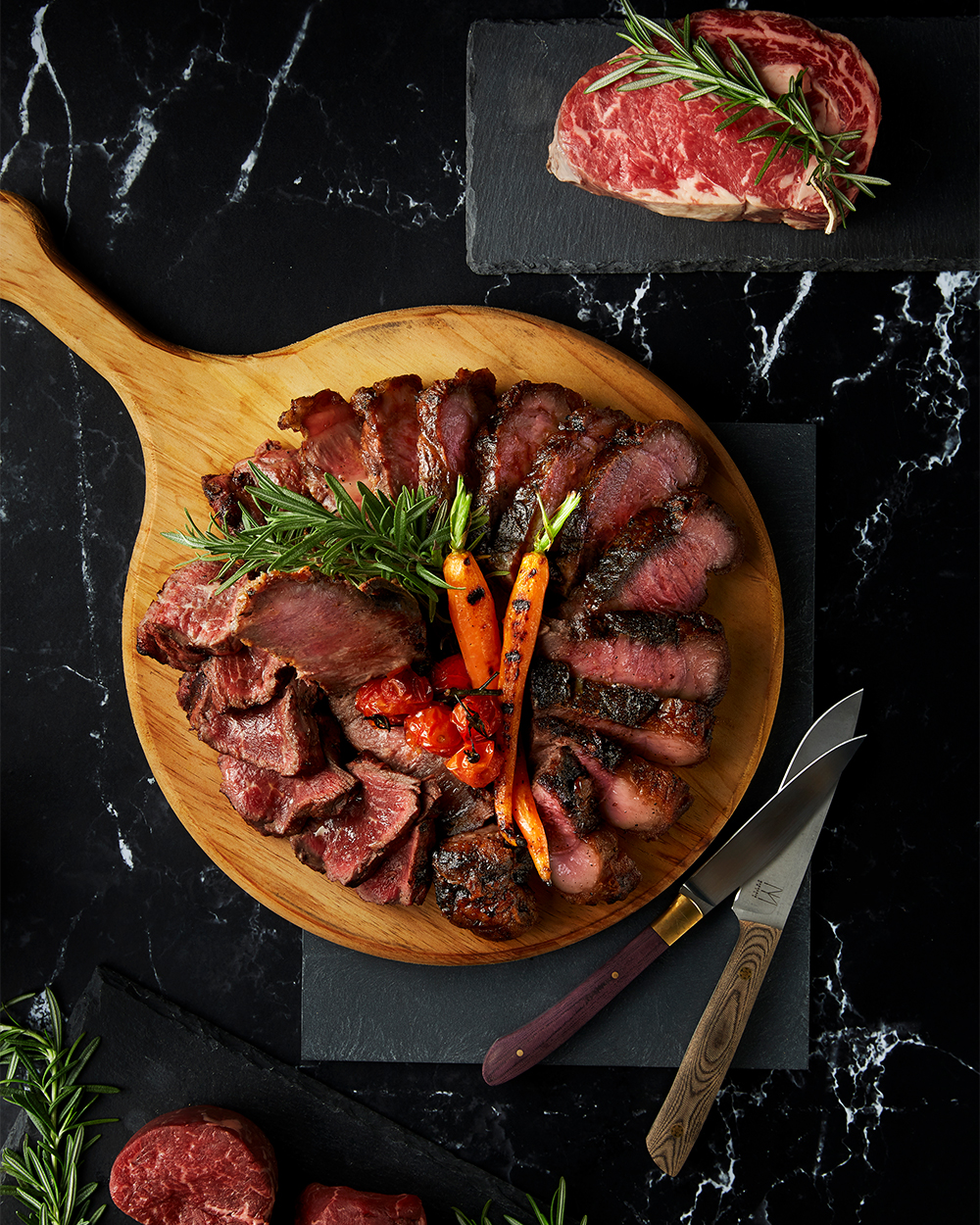 "Among the highlights from the fine dry-aged for 45 days cuts was the Australian Black Angus T-Bone Steak Fiorentina—a T-Bone Steak that's served rare and sliced thick. It was such a tender and flavourful cut that I couldn't stop going back for more. Apart from this, I also tried the Angus Beef Tartare, Scallop Flambé and Black Organic Chicken Salad starters.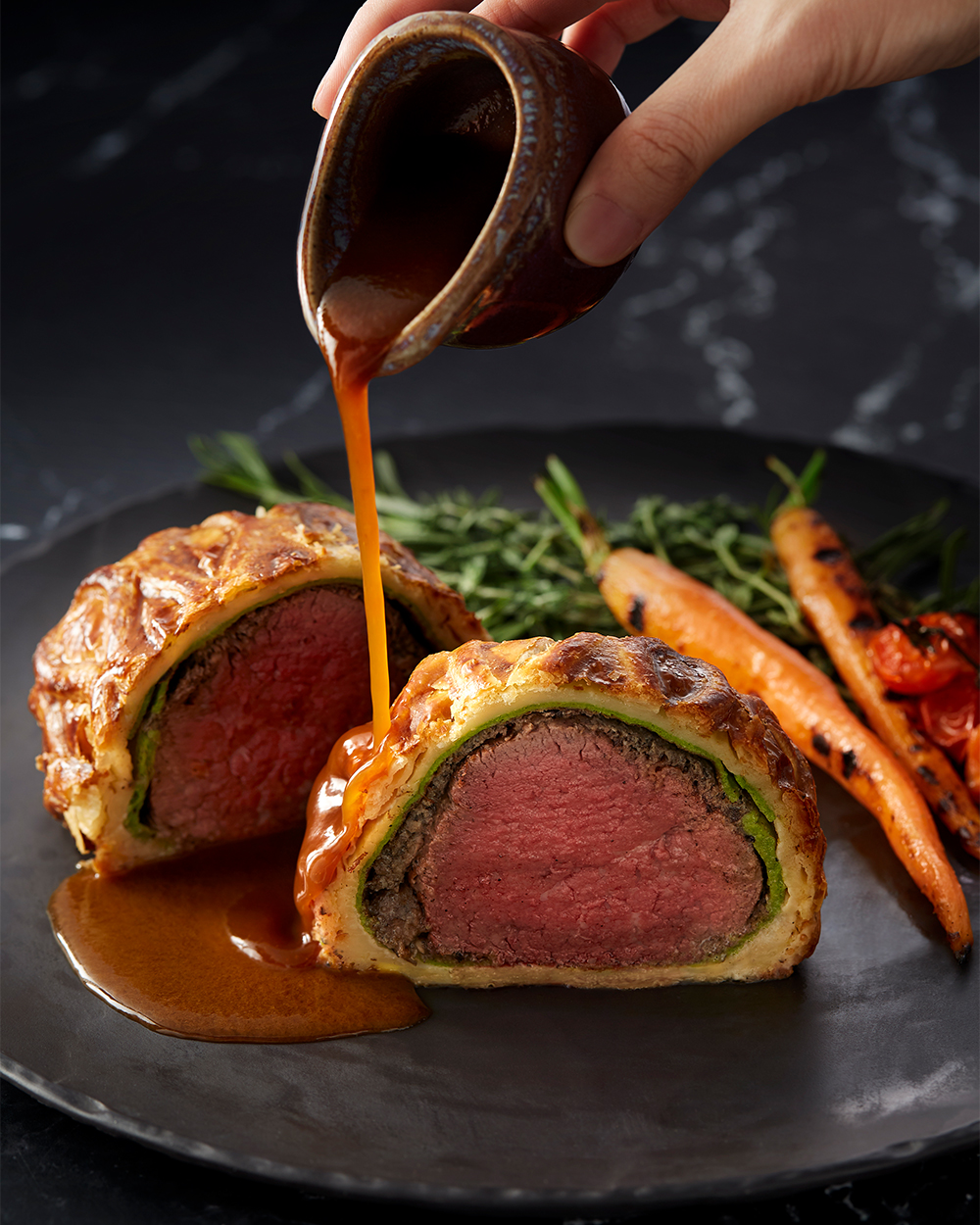 "Further, the Argentinian Beef Wellington with porcini mushroom sauce was also one of the highlights from the preview. The tenderloin was cooked just right so the texture was not tough and the luscious mushroom sauce brought all the other elements of the Wellington together. I had this alongside the La Baratte butter truffle mashed potato, a must-have side to go with your meat dishes. In fact, it was one of the best mashed potatoes I've had in a while.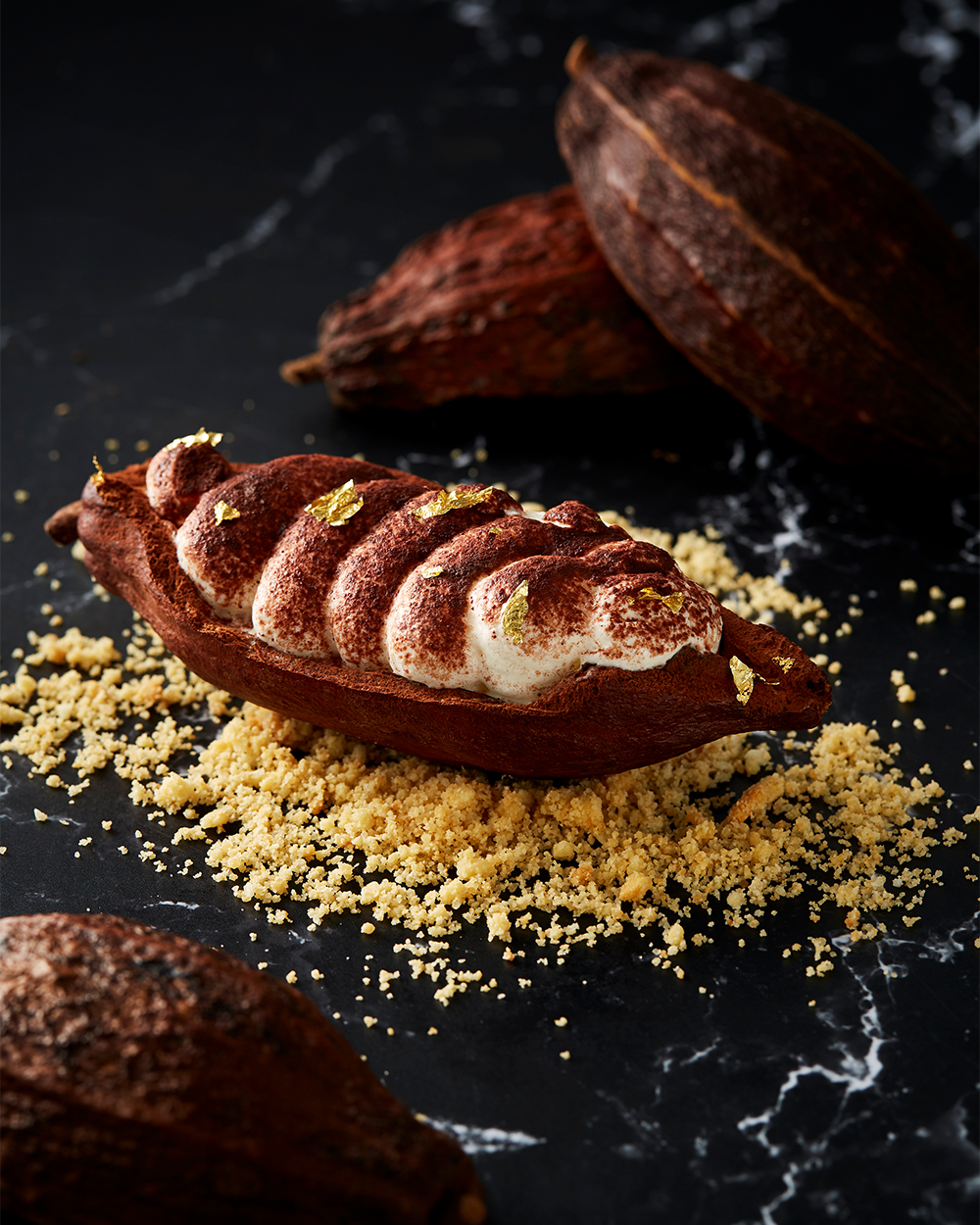 "As for dessert, I got to sample the restaurant's Classic Tiramisu—a delectable combination of mascarpone cream, savoiardi biscuits, and espresso coffee—contained in a cacao fruit, which elevated the taste and experience to become one of my favourites. Another dessert that I tried was the Nitrogen ice cream. Made from whipped Baileys and espresso ice cream topped with almond crumble, it's a delicious alcoholic option to cap off your meal. All in all, we're looking forward to sampling the other dishes from the revamped menu, especially the other dry-aged cuts." —Lung Kye Lin, Senior Lifestyle Writer
Address: Mandarin Oriental, Kuala Lumpur, Kuala Lumpur City Centre, 50088 Kuala Lumpur 
Opening hours: 12pm to 2pm (Lunch) |  6pm to 10pm (Dinner) 
Contact: +603 2330 8798
Website | Facebook | Instagram 

GORDON RAMSAY BAR & GRILL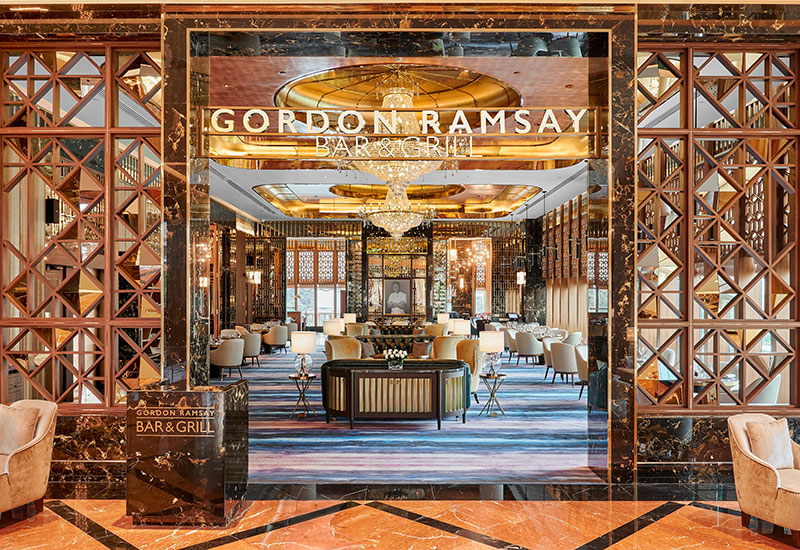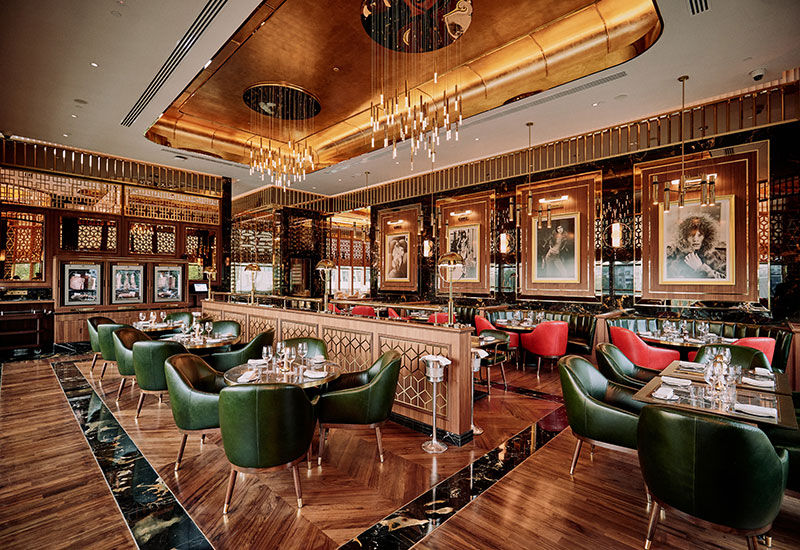 "If you've been wanting to try out the popular Gordon Ramsay Bar & Grill for a while but haven't got the chance to yet, good news as there is a brand new lunch experience to be had at the famed restaurant. Currently in service, the 'Business Lunch Menu' features new and specially made dishes that capture the essence of the Hell's Kitchen star's bar and grill. Launched early this month, the Business Lunch allows customers to try various dishes from the restaurant at a lower price.
"Like the name suggests, the Business Lunch is perfect for those looking for a comfortable ambience to talk business or have a quick power lunch. Customers can opt for a two-course meal (from RM188) or a three-course meal (from RM228) and additional sides. Lucky for you, I was able to try a couple of dishes from the starters, mains and desserts to let you know which you should go for!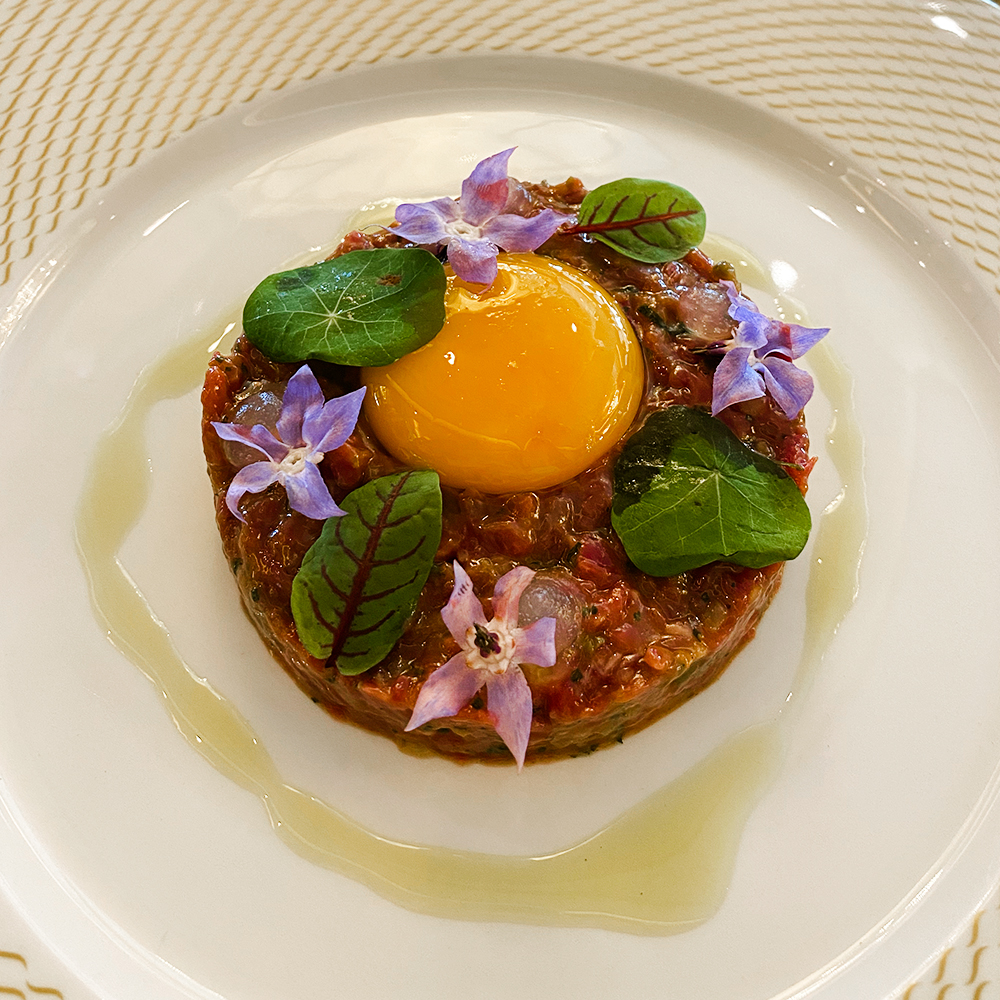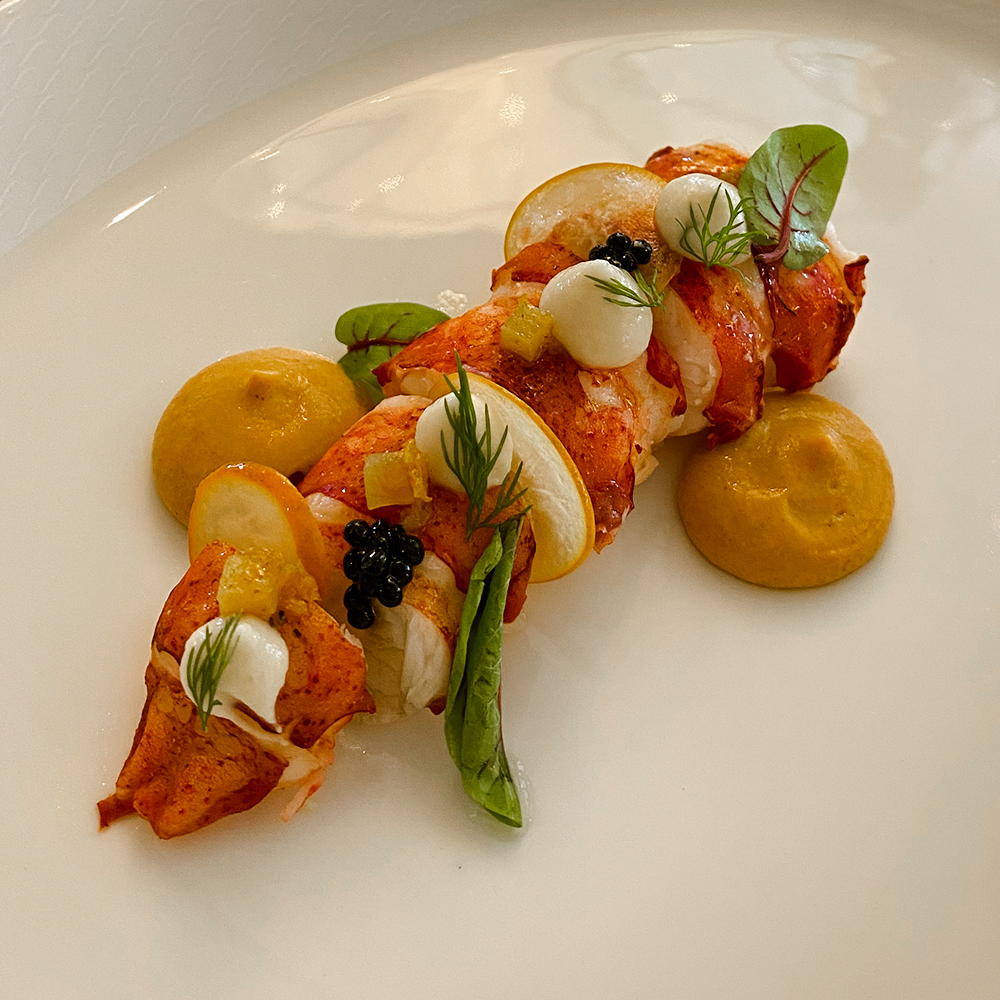 "To start my meal, I had the Aged Beef Tartare that came with egg yolk confit, gherkin gel and game chips. Every mouthful of the raw beef fillet was tender, savoury and nicely balanced. The gherkin had just the right amount of acidity and the chips were wonderfully crispy. I also tried the Butter-poached Lobster with hearts of palm purée, fennel gremolata and pickled kumquat. I liked the texture of the lobster and the purée even had a nice kick to it which made the dish all the more enjoyable. However, the tartare was the clear winner for me so if you would like to try raw beef, I would recommend this!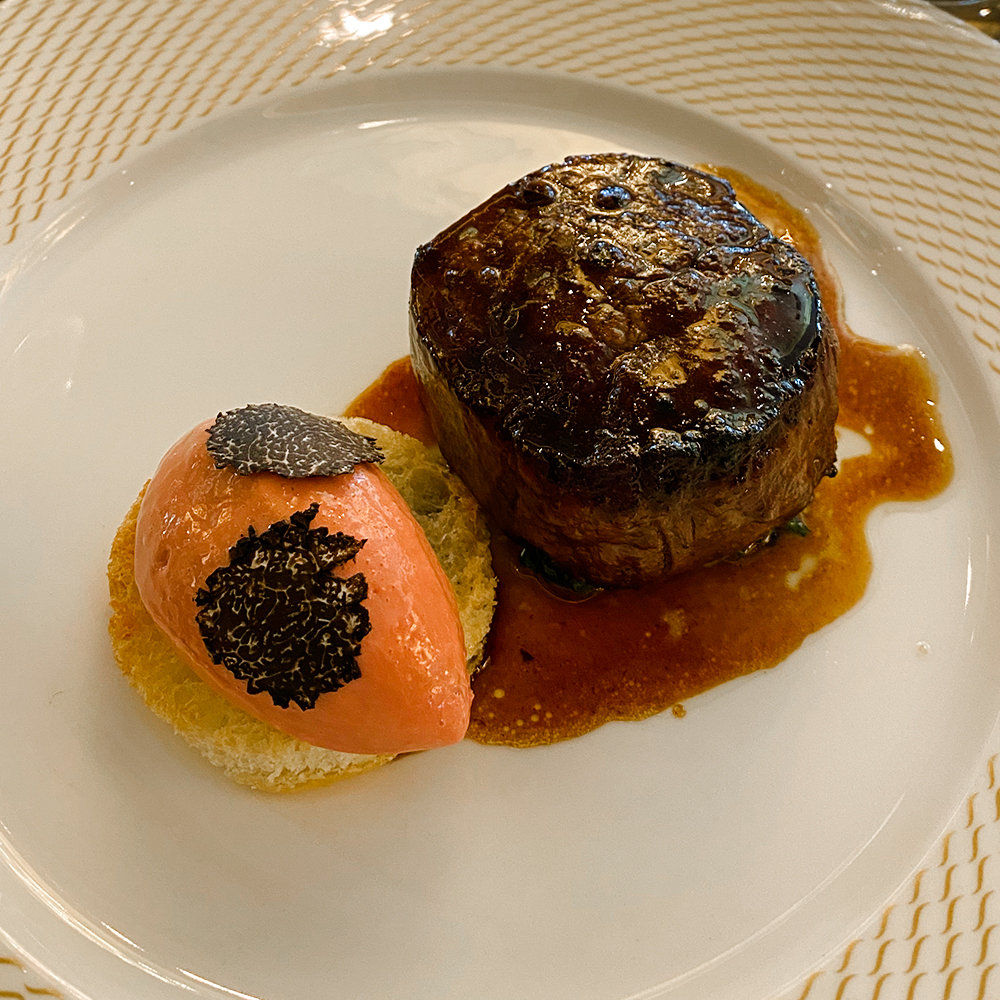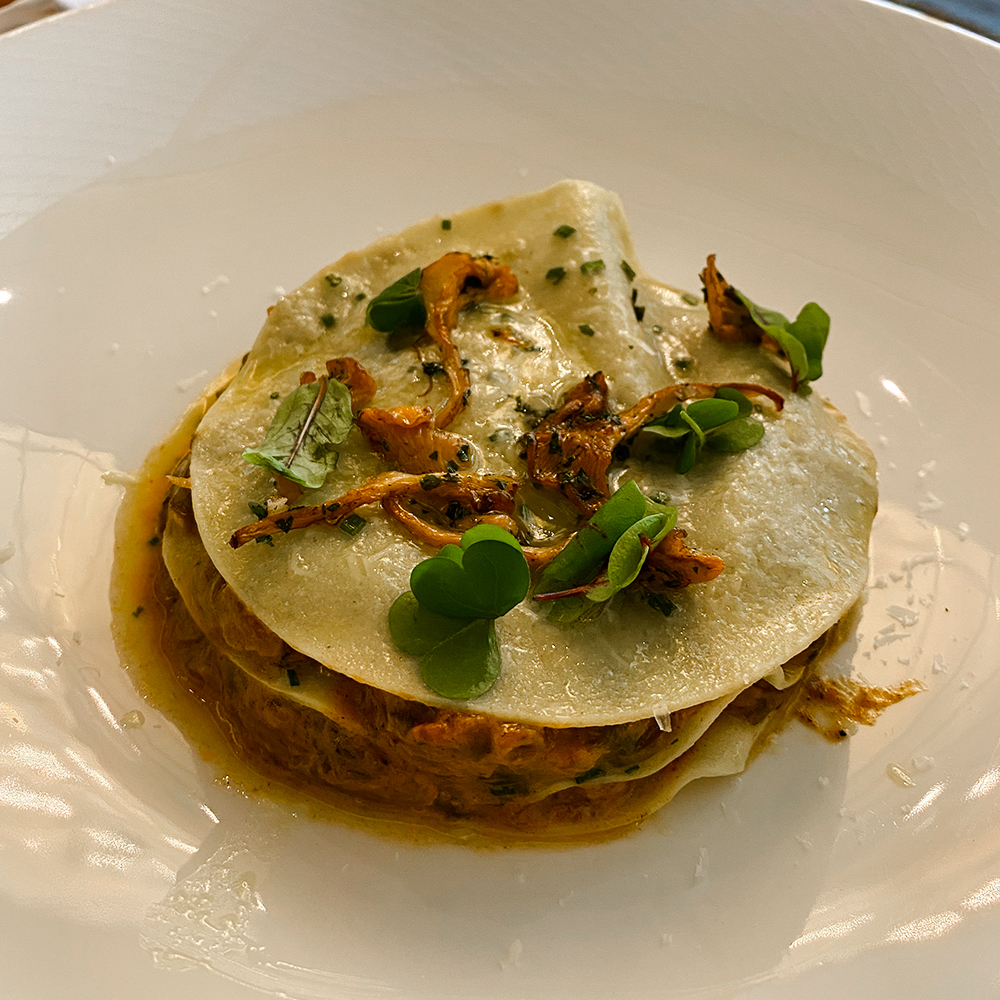 "For mains, I ordered the Beef Tenderloin cooked to medium doneness. This dish is a take on your typical British Sunday Roast, with sides consisting of Pomme Purée and Butter-glazed Carrots. While I enjoyed the steak, I didn't particularly like the quenelle on top of a biscuit that was served alongside it. For one, the quenelle tasted too metallic and didn't go with the rest of the dish and the biscuit quickly turned soggy, which wasn't an enjoyable texture.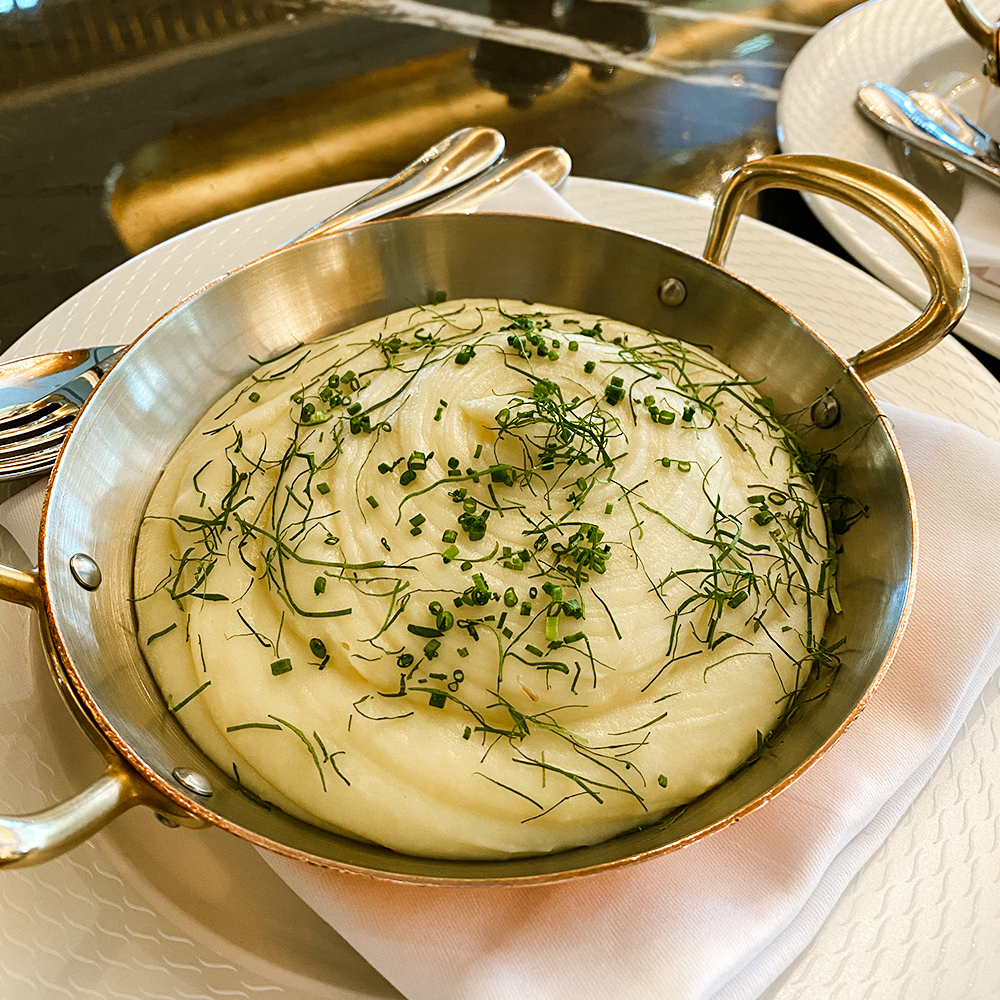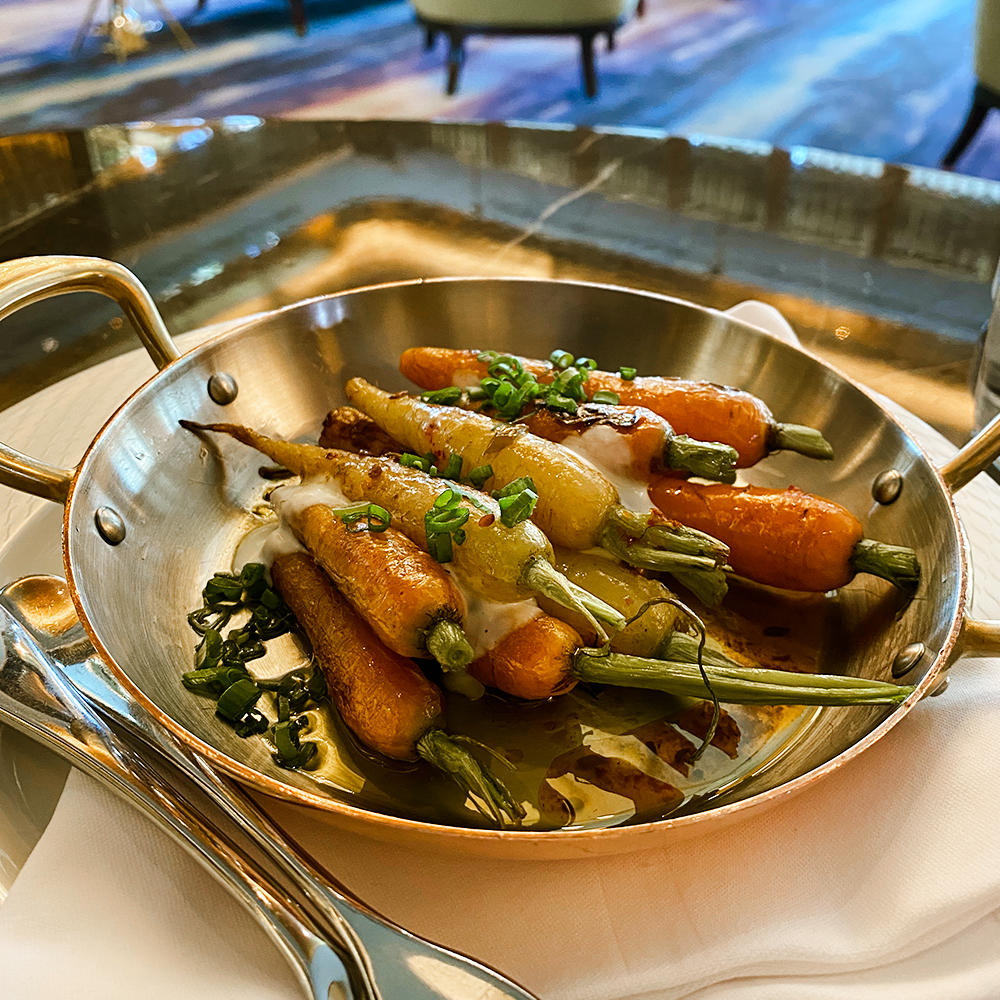 "In comparison, I really enjoyed the Pomme Purée—in fact, it's one of the standouts even though it's a side—as it was smooth, rich and decadent. The carrots were also nice albeit a tad crunchy. I was also able to try the Spicy Mushroom Lasagna which offered full-bodied porcini mushrooms and a good kick of spice from the chilli. Overall, the dish was well-seasoned and I would order this again or try the King Salmon for my next visit (remember: the Pomme Purée is a must-order!).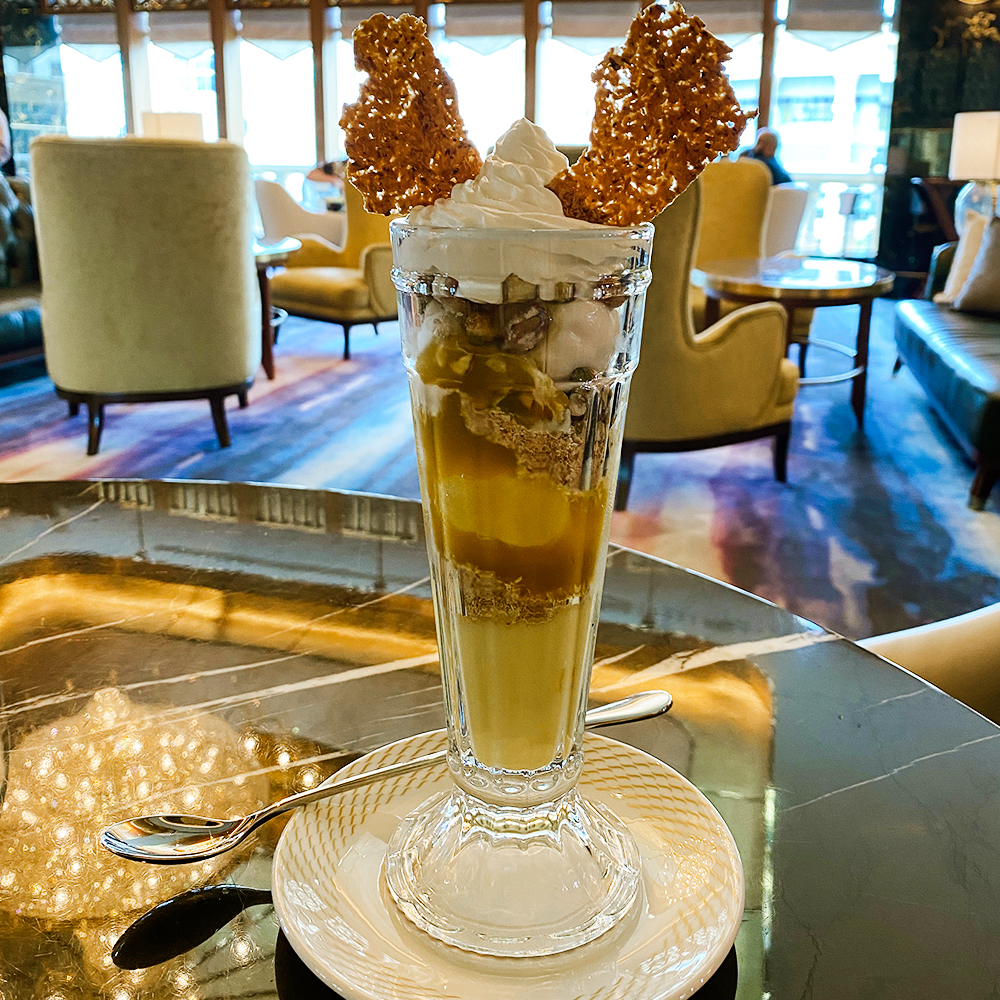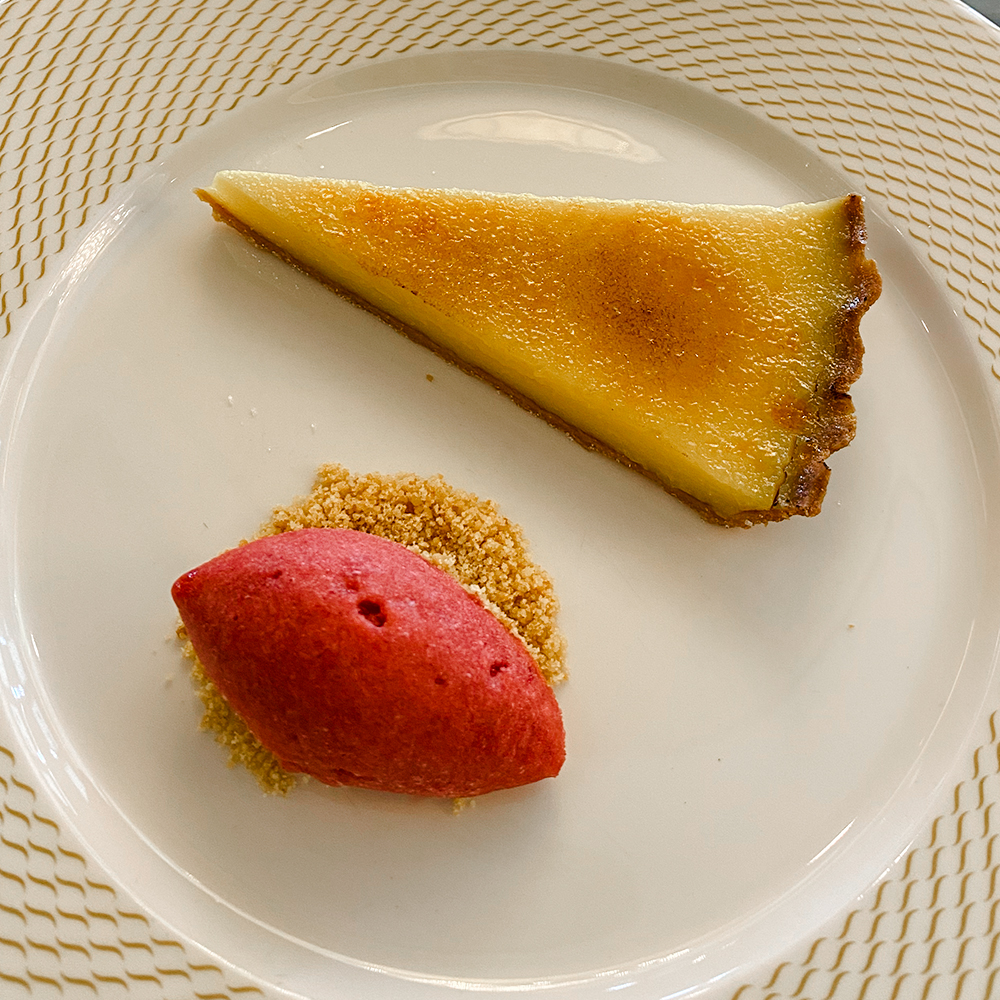 "To end my meal, I went for the Classic Citrus Tart with raspberry sorbet. As a fan of all things zesty, the tart was delightful! The crust was buttery and the brulée on top of the tart was a nice touch. The real standout though was the Mango Knickerbocker. I was excited to try this as I was able to learn how to make a Knickerbocker from Gordon Ramsay himself while he was in KL and was told it would be added to the menu soon. The one I made was with raspberry but I prefer the mango a lot more. It's a tall glass of salty and sweet from the fresh mango to the coconuts sorbet and almond flakes. If you love mango and want to try a classic 1900s dessert, this is a must!
"Overall, my experience trying Gordon Ramsay Bar & Grill's Business Lunch was a scrumptious one. For the price, I do think it's worth your dime as portions were generous and the food was generally flavourful. Just be sure to order the sides and the other dishes I've recommended and you'll have a swell time!" — Marissa Chin, Lifestyle & Culture Writer 
Address: Lobby Level Sunway Resort, Persiaran Lagoon, Bandar Sunway, 47500 Subang Jaya, Selangor
Opening hours: 12pm to 3pm (Mondays to Fridays)
Contact: 03 7492 8000
Website | Facebook | Instagram 

THE SIAM THAI CUISINE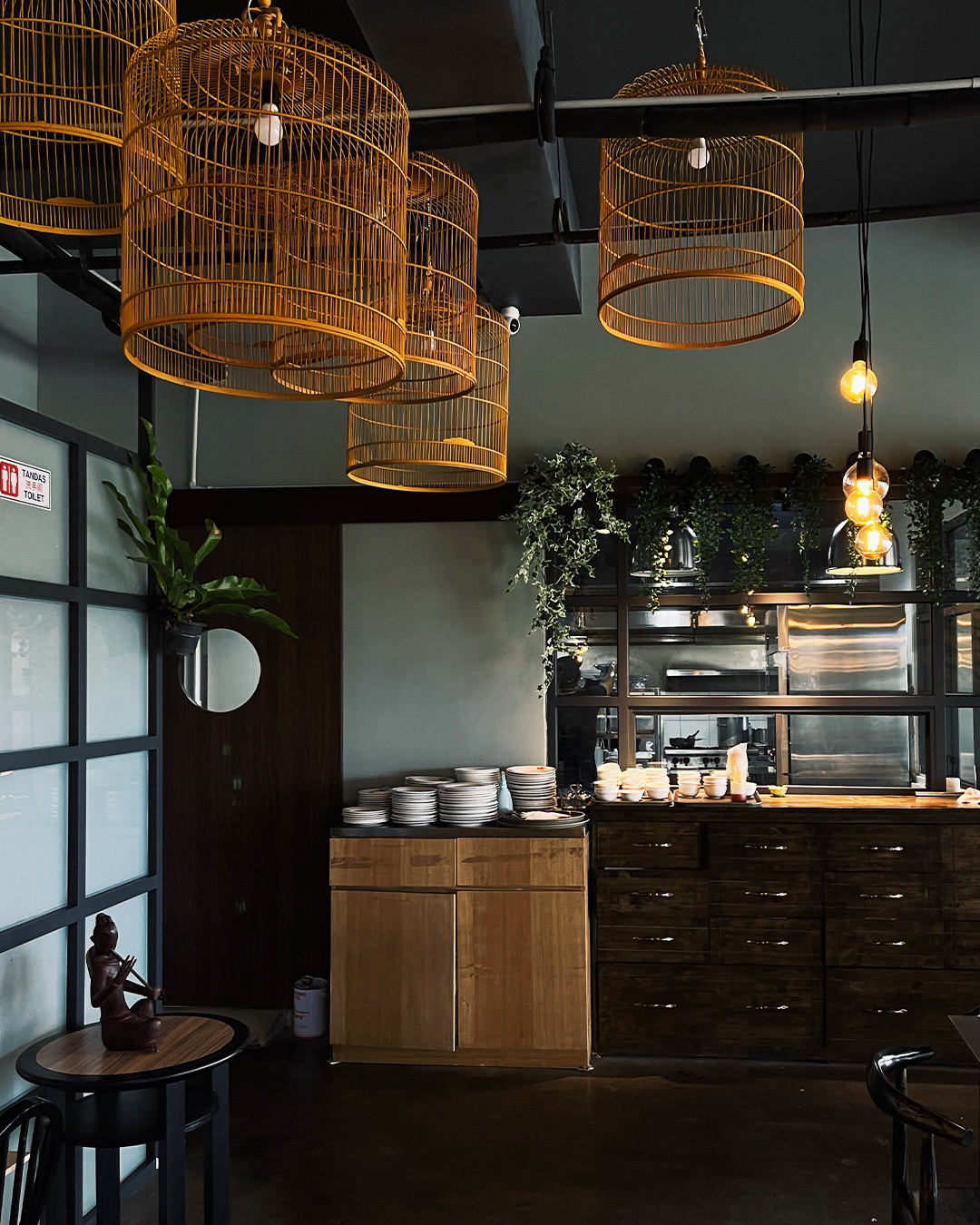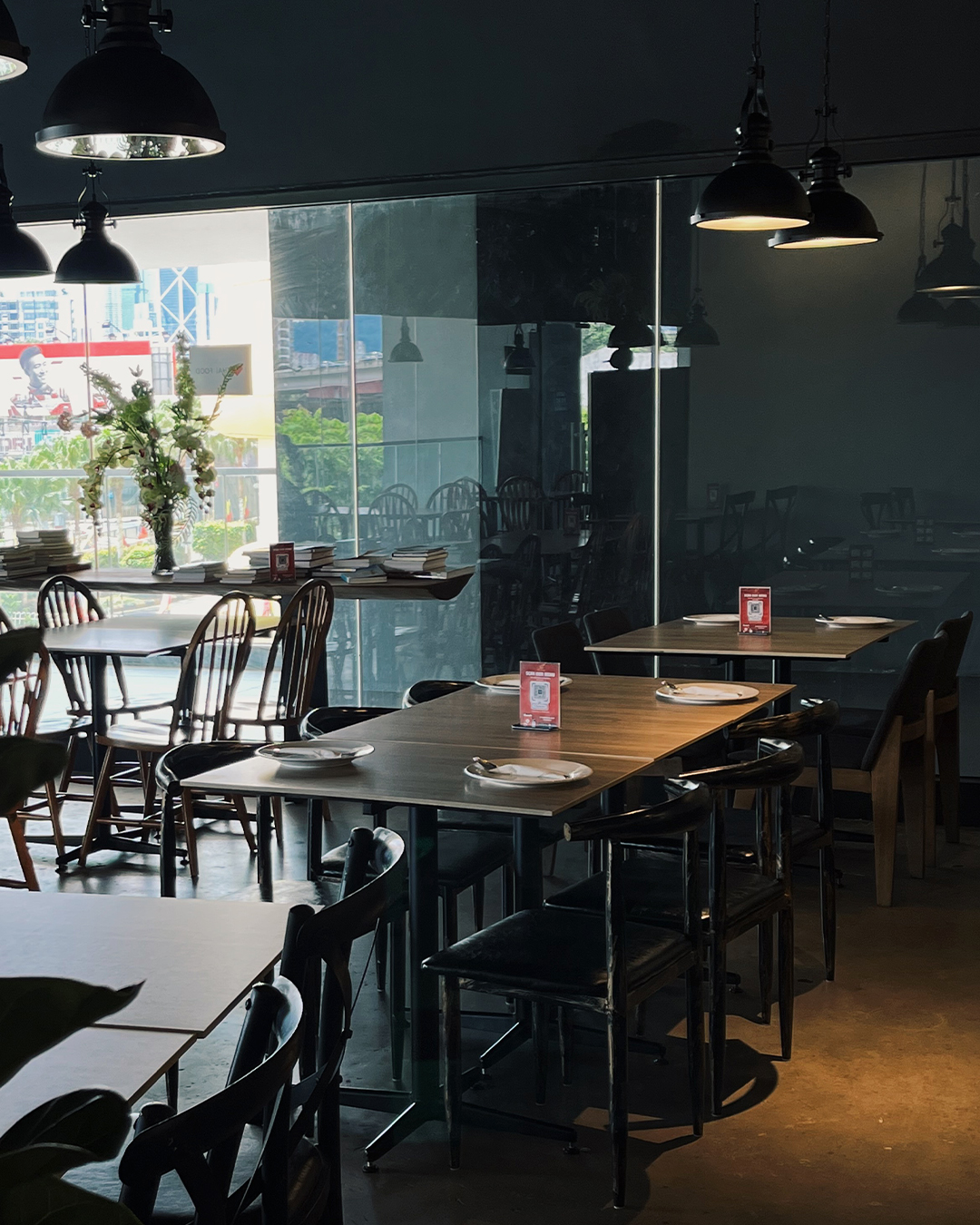 "I recently had the pleasure of trying out this Thai restaurant that is tucked away in M City Ampang. While the location was a bit of a find, there were still a good number of customers there by noon—a good sign. I was also welcomed by the restaurant owner and head chef who are also Thai—another good sign that promised a meal of authentic Thai dishes. The interiors were decorated with dark wooden furniture, hanging lightbulbs and rattan baskets as well as numerous plants, giving the restaurant a tropical yet relaxed vibe.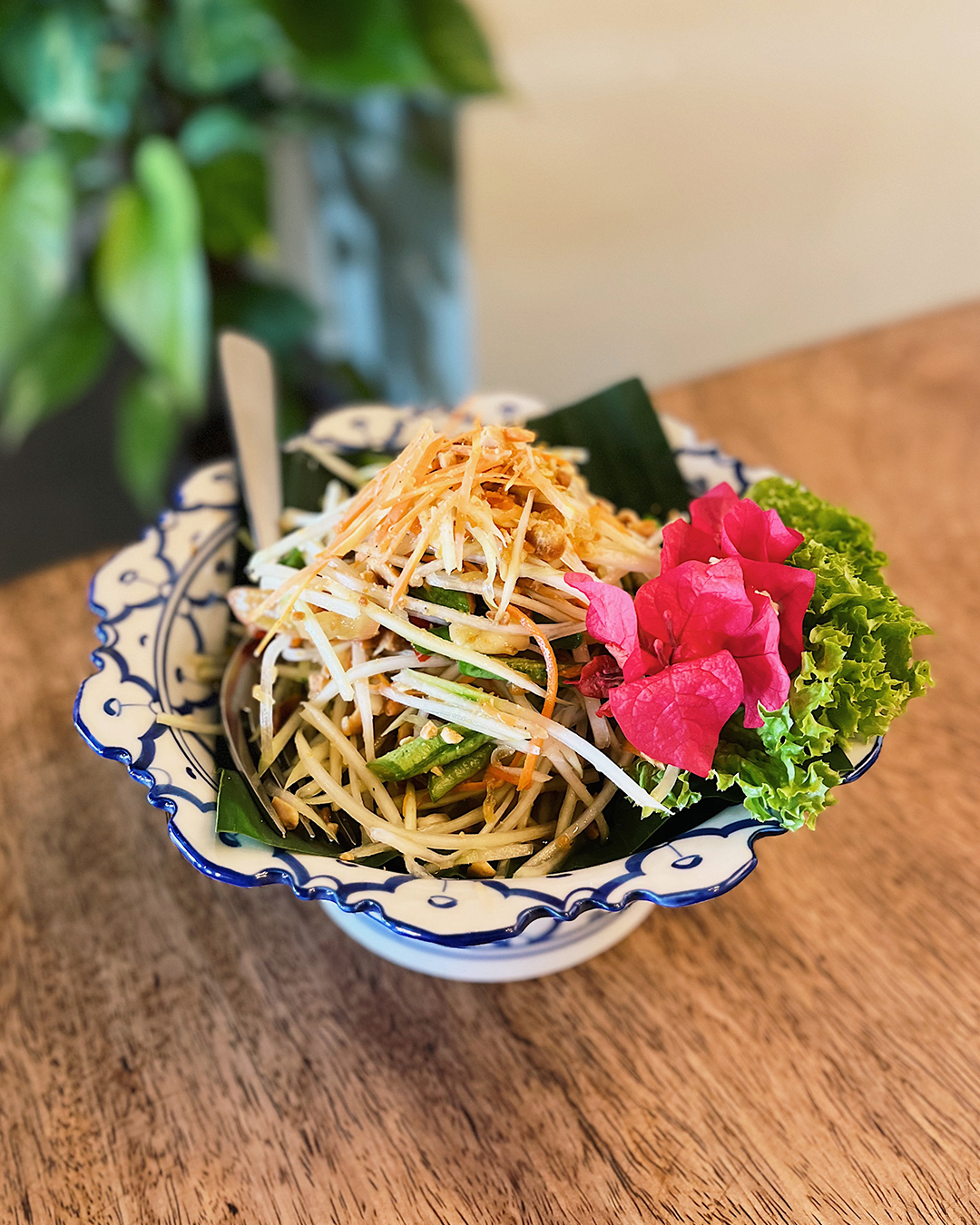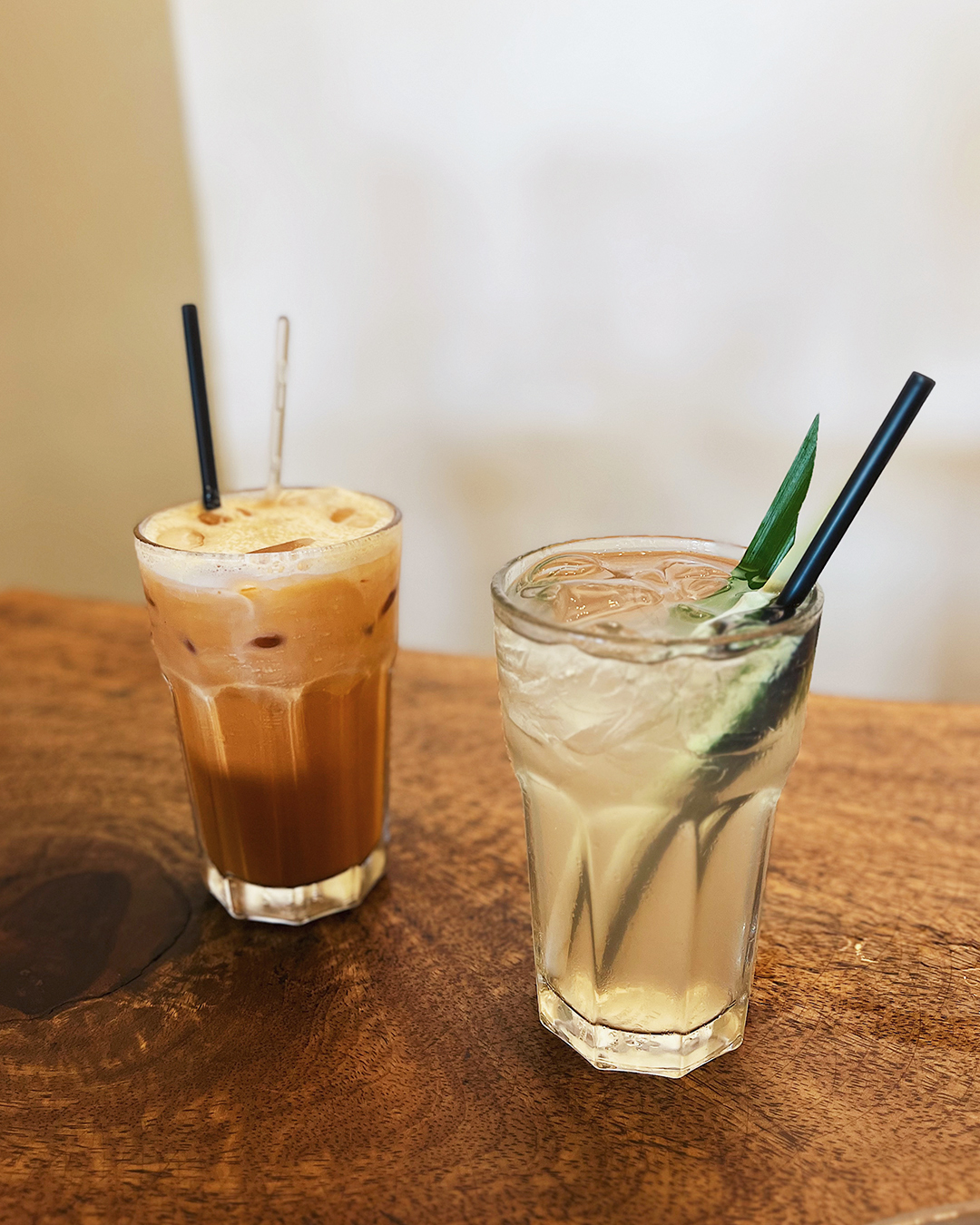 "To start my meal, I had the Papaya Salad which was fresh, crunchy and subtly spiced. Mixed with nuts and long beans, the appetiser was texture heaven! Drinks-wise, I ordered the Thai Milk Tea, while my plus one got a Lemongrass and Pandan Cooler. Both drinks were refreshing and not too sweet.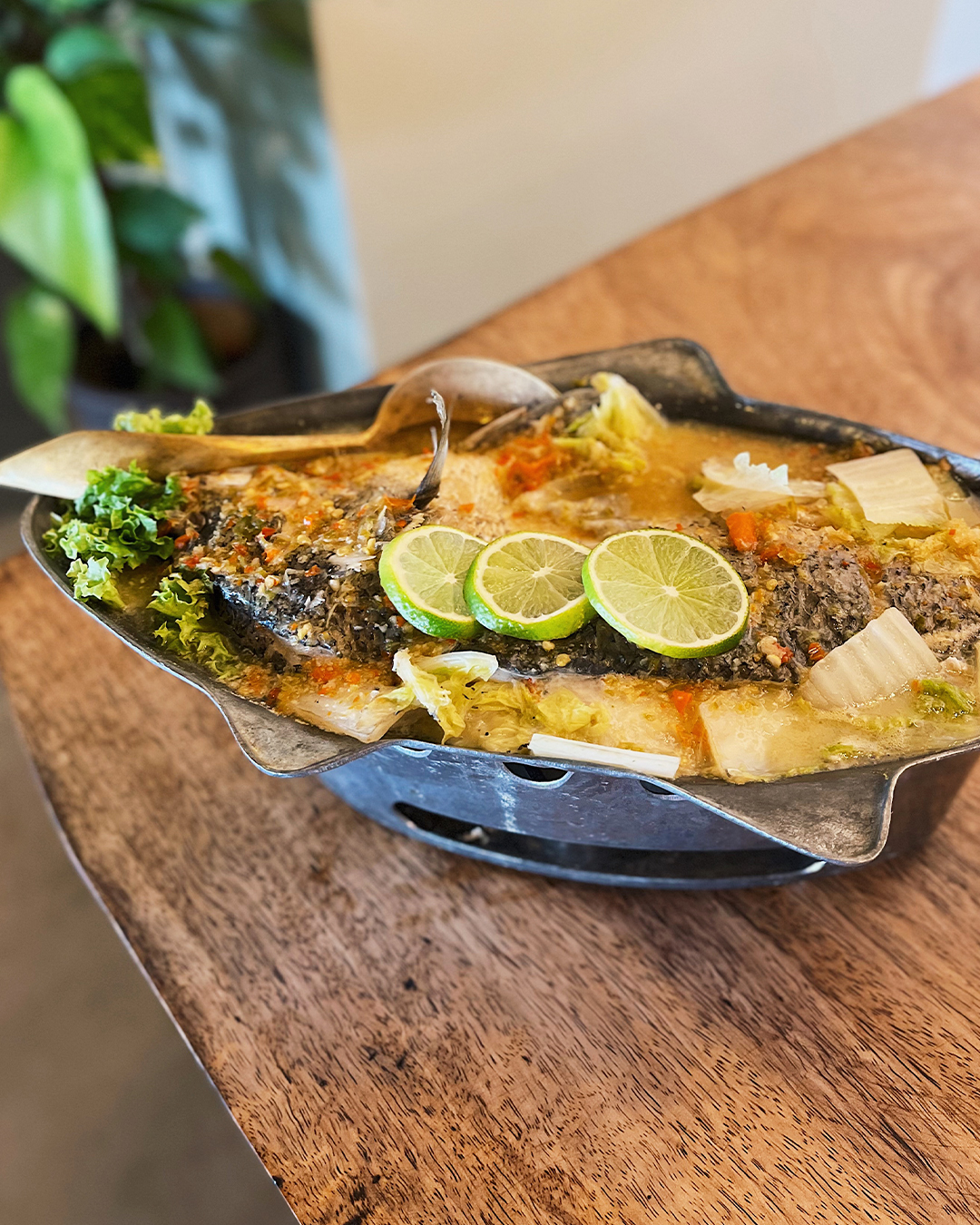 "For mains, we shared the Chili Lime Seabass, Pad Thai and Stir Fried Chicken with Thai Basil with rice. Of course, anyone who frequents Thai restaurants would know these classic dishes. The seabass was fresh and cooked to just the right temperature. Despite the large portion, it was not dry and the chilli lime base went perfectly with rice.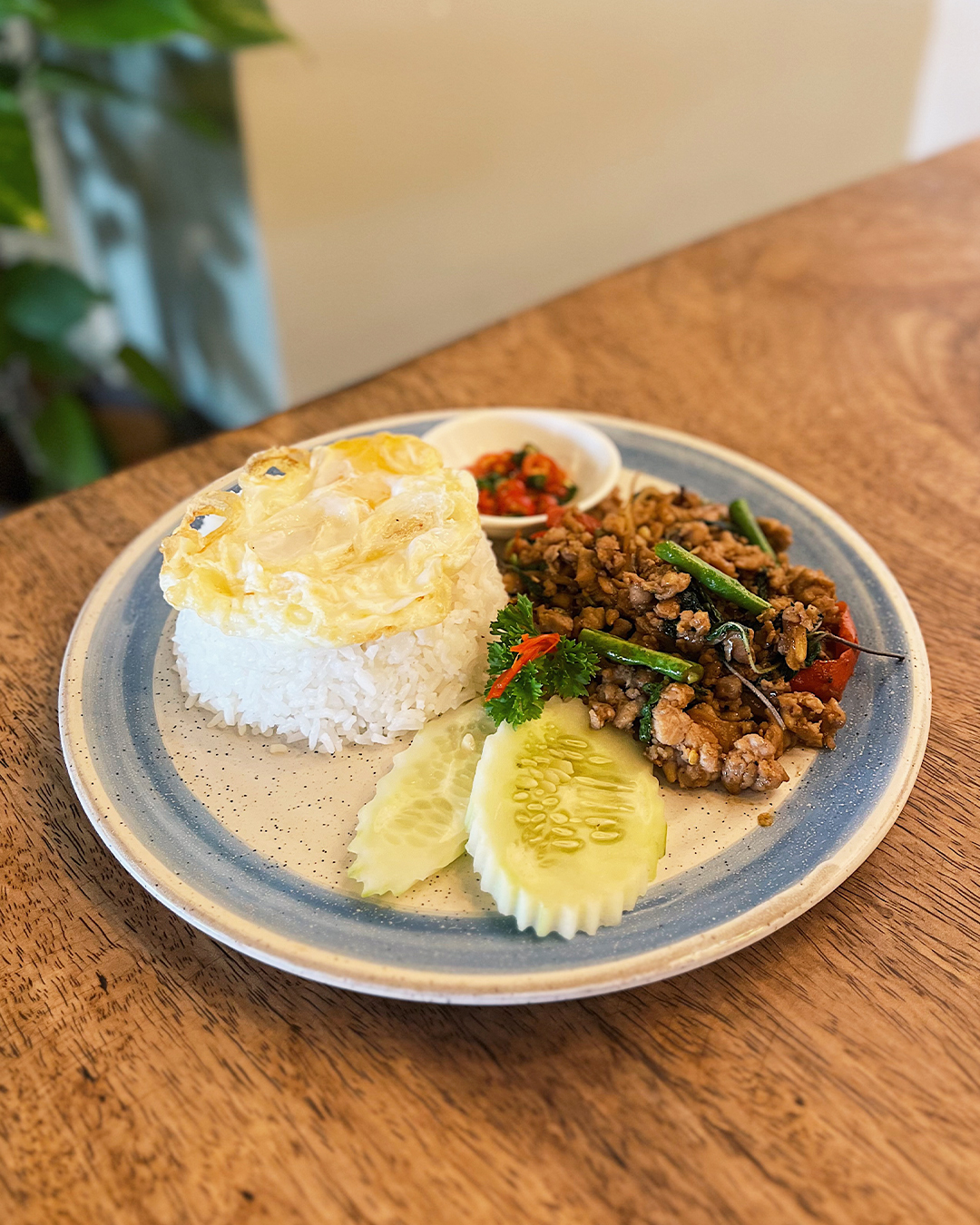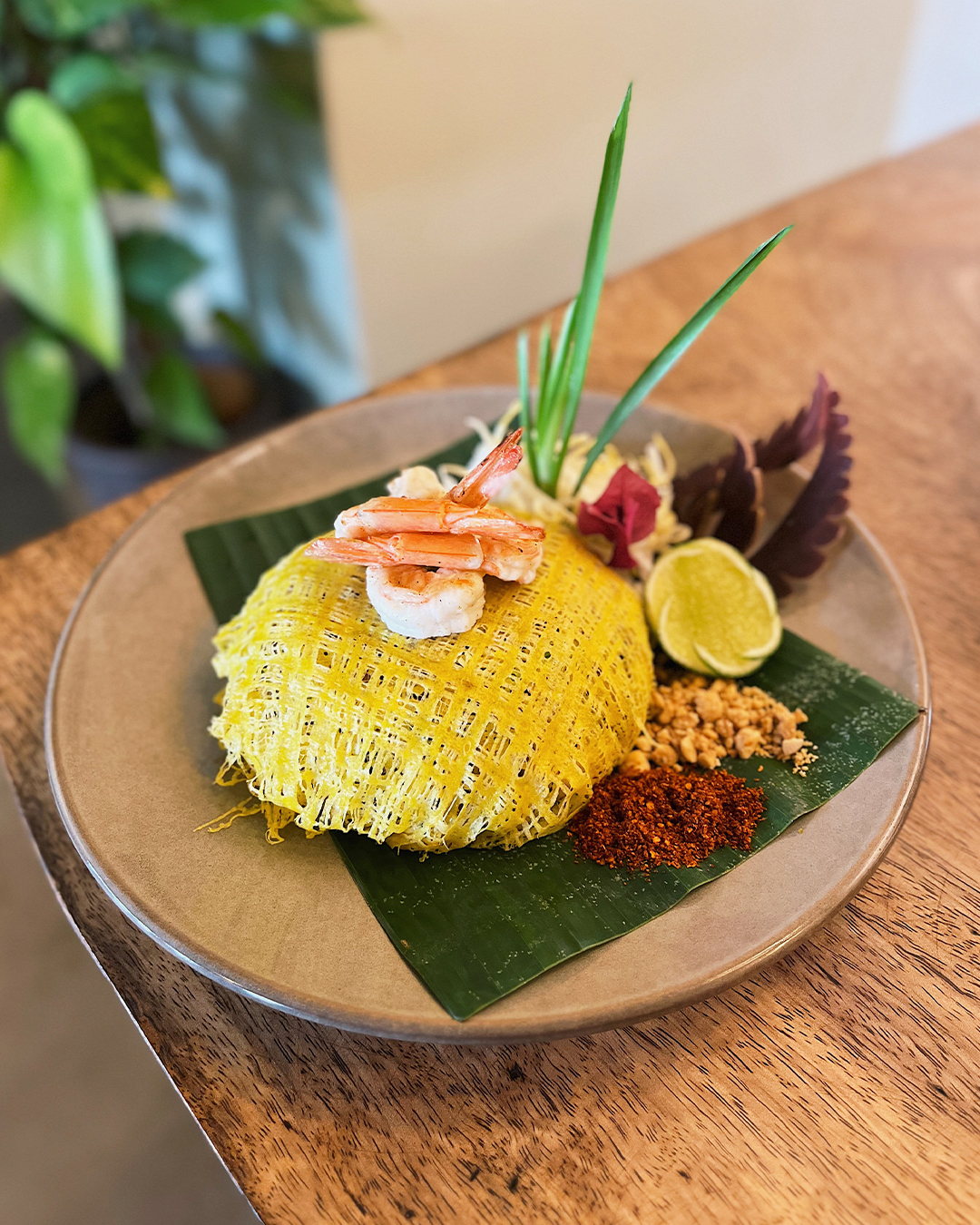 "The chicken with Thai Basil was also another winner as the dish was really fragrant, well-seasoned and had the right amount of spice. Paired with a runny yolk, you won't go wrong with ordering this popular dish. Something I don't see often is a Pad Thai encased in an egg net. The owner explained that this was the traditional way of serving Pad Thai and although it's a complicated step, the restaurant was committed to staying as authentic as possible. After opening the egg net and mixing all the condiments together, the result was a satisfying Pad Thai that was sweet, salty, spicy and savoury.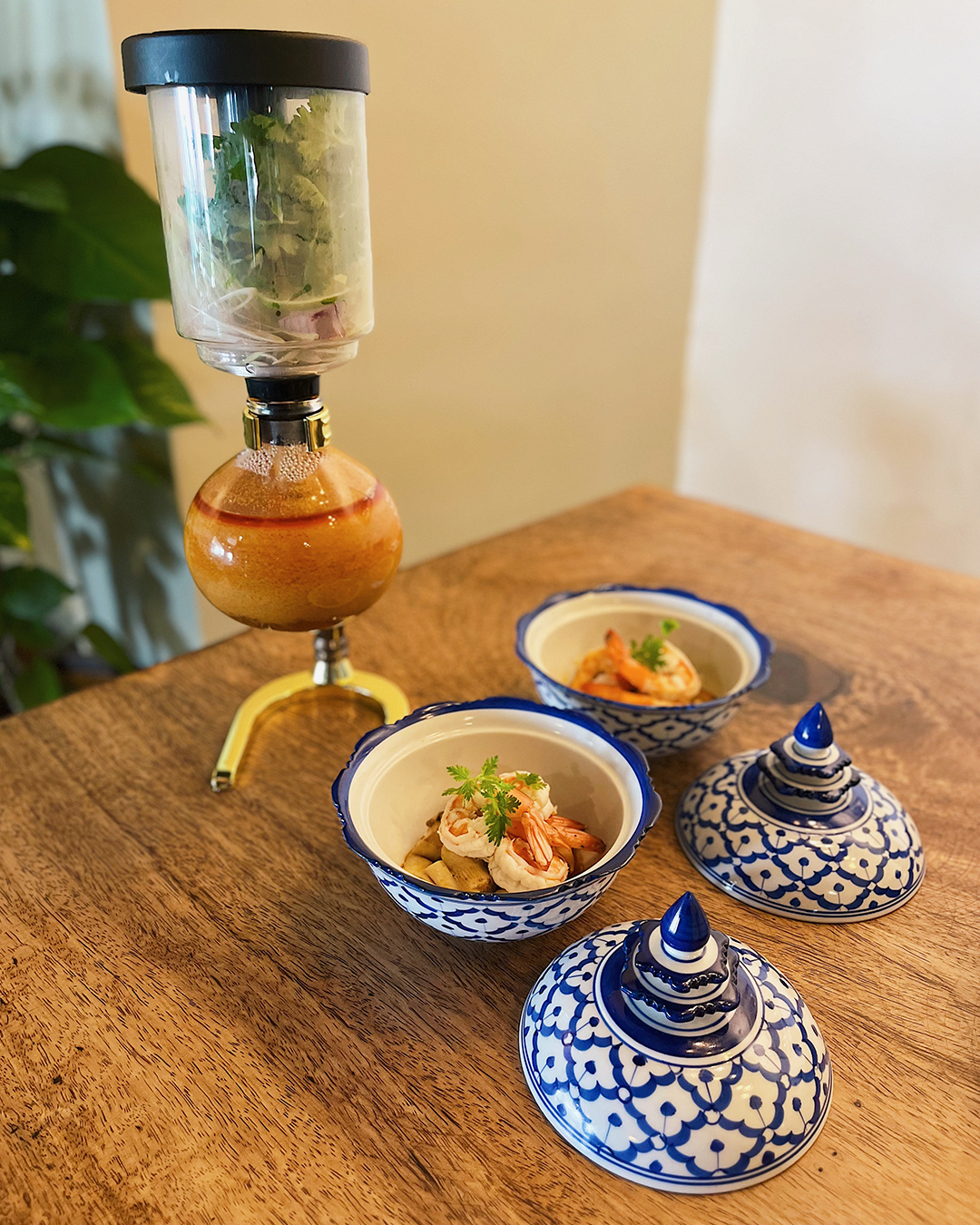 "The main highlight, however, was the Tom Yum Syphoon. Head Chef Narut worked in a two-Michelin-starred restaurant back in Thailand and learned this nifty trick there. Now helming Siam Thai Cuisine, he's bringing the Tom Yum Syphoon to a Malaysian crowd. As the name suggests, this dish uses the syphon system to cook the soup and its contents. The experience started with Chef Narut himself lighting up the bottom of the beaker with a flame torch. Once it reached a boiling point, the liquid inside was suctioned upwards through the tube to cook the ingredients and back down. It was a combination of physics and gastronomy working in unison to create a theatrical performance. And the best part? It tasted amazing.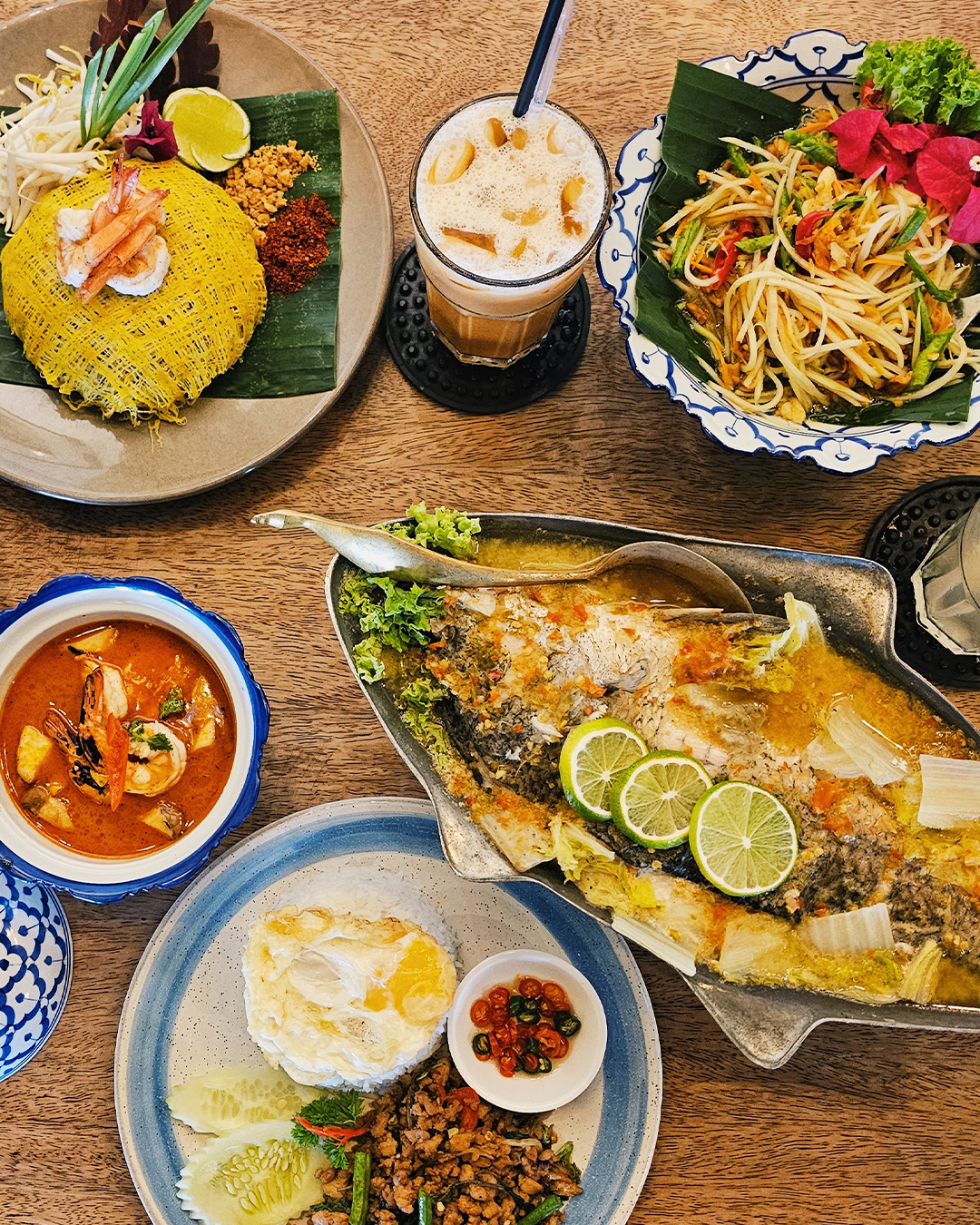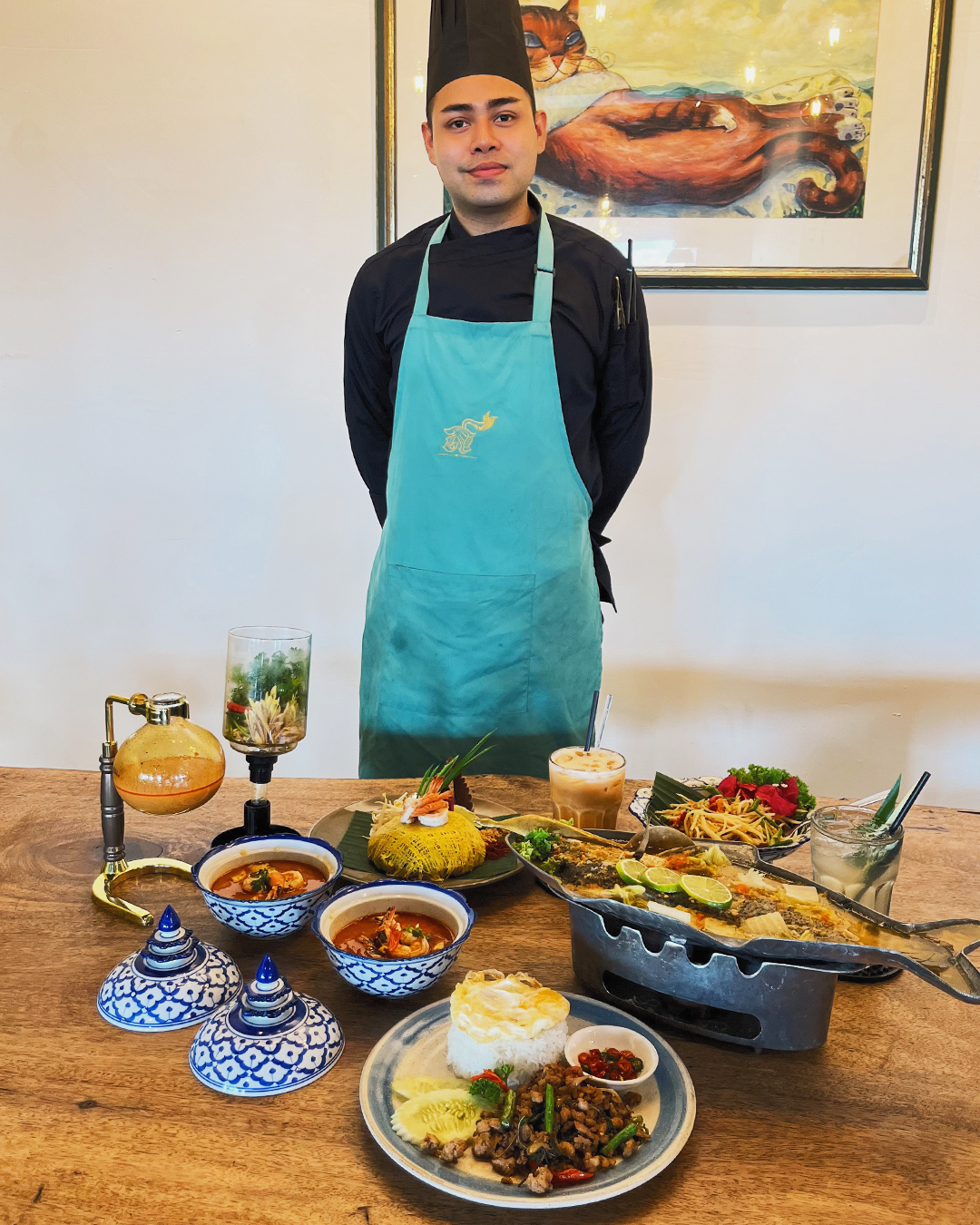 "Thanks to the flame torch, the Tom Yum soup had an incredible smokiness to it that penetrated into the seafood as well. The soup was also spicy enough to get your sinuses working and the seafood, especially the prawns, were plump and juicy. The Tom Yum Syphoon is definitely a must-try when you're here! All in all, Siam Thai Cuisine offers authentic dishes that I could feel were made with a lot of love and attention. It's worth a visit when you're craving Thai comfort food in a comfortable ambience!" — Marissa Chin, Lifestyle & Culture Writer
Address: M City, R 13-A1, Jalan Ampang, 50450 Kuala Lumpur
Opening hours: 11am to 3pm (lunch) and 5pm to 10pm (dinner) daily
Contact: 012 313 9105
Website | Facebook | Instagram 
For more Eats-A-Reviews, head here.
| | |
| --- | --- |
| SHARE THE STORY | |
| Explore More | |