We walked into these cafes and restaurants—"uninvited". We ordered, we ate, and we sure have some things to say
Put your hands up if you love food! Alright, you can put them down now. Welcome to Eats-A-Review—a new monthly food review column from Buro Malaysia. The premise is simple. We review cafes and restaurants without a formal invitation. Food is life and one way to really capture the essence of an establishment is during an unplanned setting. Every month, we will decide on three spots to indulge in.
In the February edition of Eats-A-Review: I checked out Lucky Coffee Bar (Bukit Bintang), Hawker Chan (Chinatown), and The Hungry Tapir (Chinatown). Mystery foodies, unite!
1. Lucky Coffee Bar, Bukit Bintang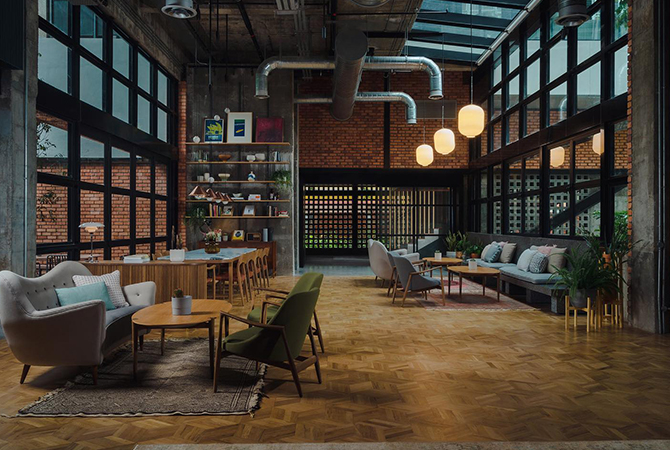 Ah, the smell of a new boutique hotel at the heart of the city—and it comes with a new cafe too! Lucky Coffee Bar in KLoé Hotel is the sister cafe of Lokl Coffee Co. Located right at the lobby area of the new hotel, it's easy to spot. With a beautifully-designed space, it seems like Lucky Coffee Bar will soon be a go-to destination for both foodies and photographers.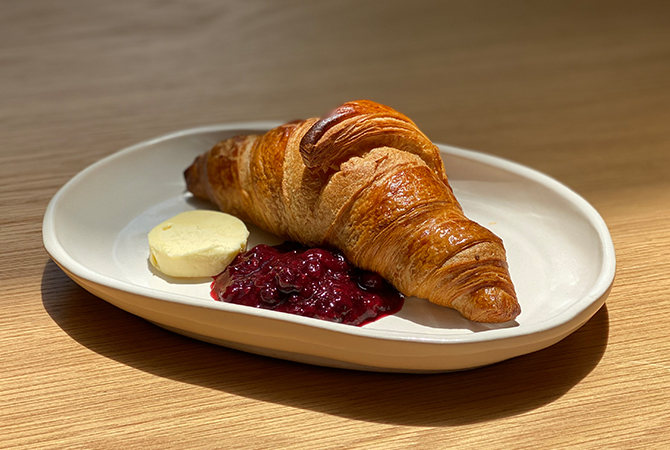 I went to Lucky Coffee Bar on a really sunny afternoon and was thoroughly impressed with the space. Natural lighting came from every direction and that really set my mood for food. Oh, how delightful; they serve croissants! In my opinion, one way to measure the quality of a cafe is through its croissants. So, how was Lucky Coffee Bar's version?
The croissant came with butter and jam. While I don't think the croissant needed extra help, they certainly allowed me to explore different combinations. The croissant itself smelled amazing. It's light, chewy, and not undesirably tough. I was able to taste the smoothness of the croissant and that's really important. Of course, it would have been a lot more satisfying if it was fresher (as in right out of the oven). Yes, I'm glad that I tried the pastry but I wouldn't say it's the best in KL. The jam brought a hint of sweetness which I really liked too.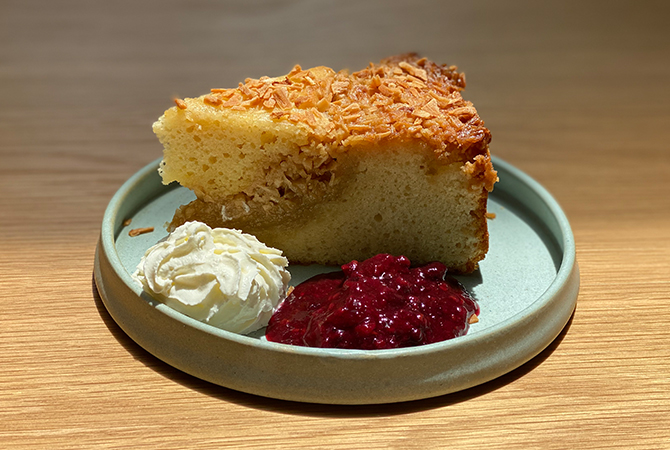 The next thing I tried is something new to me—Danish cheesecake. Caramelised coconut tops the vanilla-scented cheesecake that came with extra cream and jam. We can all agree that the cake looks scrumptious. But, is it as delicious as it looks? Let's just say I wasn't disappointed. Apart from the fact it was a little too sweet, the Danish cheesecake was really delectable. Soft but powerful. If you want a happy palate, this is one option to go for whenever you're at Lucky Coffee Bar.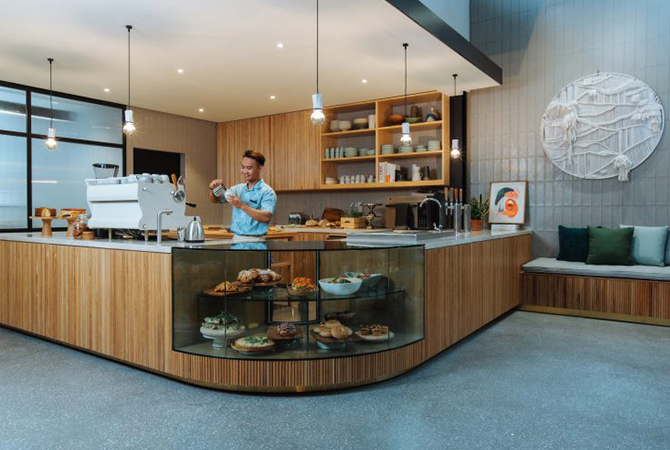 The coffee here is worth trying too. From 7am to 11am, their breakfast menu includes the likes of Five Grain Porridge (sorghum, buckwheat, oats, wild rice, quinoa, cold poached apples, pomegranate honey, coconut yoghurt, and fruit crisps) and Salmon Benedict (tea cured salmon, poached eggs, coconut scented hollandaise, and brioche). Lucky Coffee Bar is a really cool place to relax and spend some time—either alone or with friends.
---
Address: KLoé Hotel, 227, Jalan Bukit Bintang, Kuala Lumpur
Website | Facebook | Instagram
---
2. Hawker Chan, Chinatown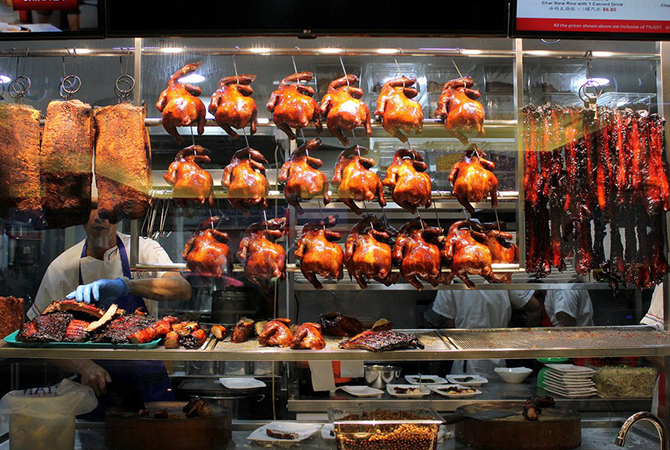 Singapore's world famous one Michelin-Star restaurant has finally arrived in Kuala Lumpur. Like many in Southeast Asia, I grew up eating chicken rice. It was a weekly staple; my family and I bonded over our chicken rice sessions together. The thing about Kuala Lumpur is that we have a plethora of spots serving the popular dish. Hence, Hawker Chan would have to be really extraordinary to win us (KL-ites) over.
While I have never had the opportunity to try the infamous Soya Sauce Chicken Rice in Singapore, I did check out its outpost in Bangkok (Terminal 21). I wasn't impressed with what I had but that experience did not affect how I feel about Chef Chan. It's definitely Asian pride galore when he was revealed to have been awarded a Michelin Star from Michelin Guide Singapore in July 2016. I'm sure I wasn't the one who was really proud. But—the question now remains: is Hawker Chan's chicken rice really that good?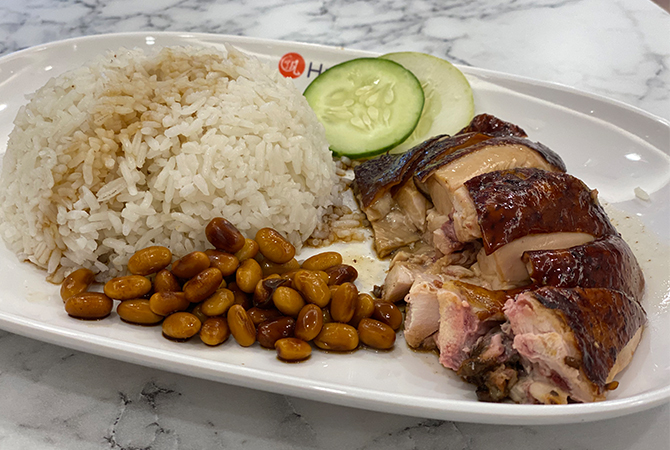 I was exploring Petaling Street one sunny day when I stumbled upon the store. I had two things on mind; firstly, I was curious if the queue would be long; and secondly, I needed to know the price for a dish of a soya sauce chicken rice. The answers: no for the former (to be fair, I was there at 3pm on a Saturday) and RM8.80 for the latter. It is the cheapest Michelin-Star meal in the world after all. From the picture above, you can see that it is a rather standard dish of chicken rice. You get the meat, the carbs, the vegetables (a few slices of cucumbers), and the sauce. What's unique, however, is the addition of beans.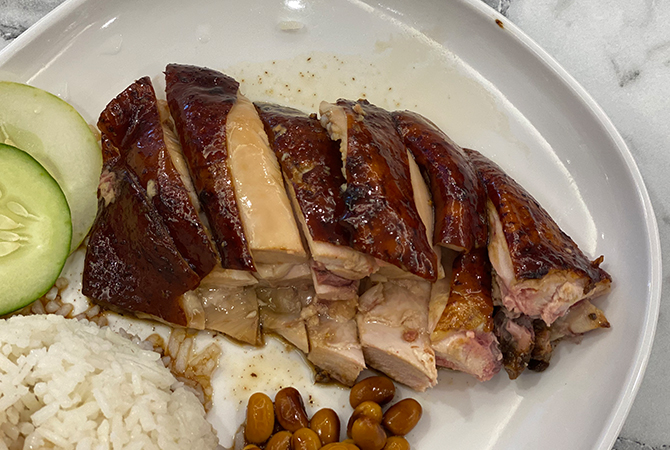 What's the verdict? Overrated or a brilliant addition to the KL culinary scene? Let's start with the chicken (I requested for breast meat). As you can see from the close-up above, the skin is prepared quite beautifully. The ethereal brown is consistent throughout and that requires prowess. As for the roasted meat, you will notice an even shade (or a tinge) of brown courtesy of the soya sauce. I was really eager to try and I did. While the chicken had a hearty tenderness that I enjoyed (again, consistency throughout), I was not fond of the sauce.
Expectations might have been set too high but I would have preferred something with a stronger flavour profile. Something to really elevate the dish from a zero to the infinity and beyond. The general consensus among the group that I was with is that the chicken takes the cake here. Succulent and ambrosial, the meat—marinated with the soya sauce—did make the experience a lot better. Could the herbal characteristics in the soya sauce be amplified? Maybe.
All in all, I still think Hawker Chan is worth checking out. It's not the best in KL but definitely far from the worst. To be honest, I would go back again. It's an easy, no-frills meal. The thing about Hawker Chan and chicken rice is that they bring people together, especially lovers of the dish (and foodies in general). I know that the restaurant's reputation would affect how the public perceives its food but kudos to the team behind Hawker Chan for what they have achieved since that glorious moment in July 2016.
---
Address: 135, Jalan Petaling, Kuala Lumpur
Contact: 017 367 3392
Website | Facebook | Instagram
---
3. The Hungry Tapir, Chinatown
There's a new hangout spot in town and it's perfect for herbivores! It's easy to see why—from its striking pink Instagram-mable corner to the unique vegetarian fare as well as interesting alcoholic concoctions. The Hungry Tapir is a predominantly plant-based bar. Founded by Cynthia Rodrigo, the new spot has everything it takes to be the hub in KL. Fun fact: It is situated right above Hawker Chan. It was definitely love at first sight for me as soon as I stepped foot in the establishment. The beautiful interior exuded a sense of natural calmness; perfect for what's to come.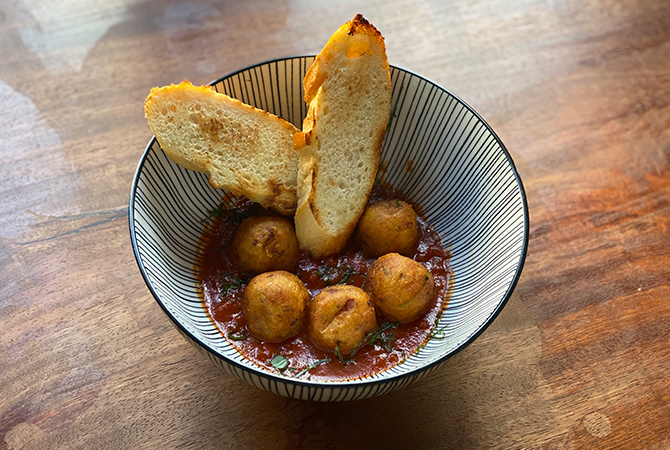 The menu here at The Hungry Tapir isn't extensive yet and is still a work in progress. With that said, the existing options (available from 4pm to 10pm) all look really promising. I have to admit; I had a difficult time deciding on what to get. With a name like I Can't Believe These Aren't Meatballs, it is only natural that I went with that. Vegetarian/vegan fare isn't always a salad affair so I was interested to find out The Hungry Tapir's take.
At first glance, the dish appeared to be rather simple; exactly as described on the menu. You get five potato balls and a sea of tomato sauce. While the "meatballs" are really soft, evenly cooked, and unsurprisingly delightful, what really stood out for me was the tomato sauce. It had the right amount of flair to complement the crunch and texture of the potato balls. In fact, I thoroughly enjoyed that the sauce's flavour profile was adequately balanced; not too salty but still toothsome. Looks can be deceiving and dishes that seem easy can be some of the most difficult ones to make. Well, you probably this coming but—I can't believe these aren't meatballs!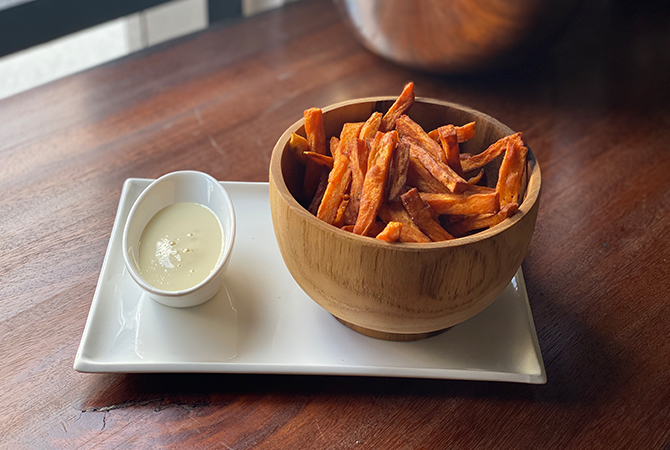 Another dish that I tried was the Suhweet Potato Fries that came with aioli dip. Similar to the "meatballs" above, I think the component that pushed this dish to greater heights is the sauce. I found pleasure in the aioli dip—a cool, loving sensation every time my tongue comes in contact with it. It's creamy and really palatable. I also enjoyed the fact, despite the consistency, it felt light and airy. The distinct flavour was also amplified by the right amount of garlic. The general consensus is here that everyone loved this dish. After all, sweet potato fries are the epitome of comfort snack.
Here at The Hungry Tapir, you can also get rice wine concoctions by Haus of Lihing as well as special cocktail concoctions. Another fun fact: Lihing is a type of Malaysian rice wine made from pulut. The traditional rice wine originated from Sabah. Try Borneo Spirits (Komborongoh Lihing, Ginseng Lihing, ginger ale, and lemon) and Thirsty Tapir Surprise (Classic Lihing, white rum, lime juice, soda, and mint). Another tipple worth checking out is Jungle Tapir with asam boi, dark rum, Grand Marnier, pineapple, fresh lime juice, aquafaba, and kombucha—a personal favourite.
---
Address: 135, First Floor, Petaling Street, Kuala Lumpur
Contact: 03 2022 2137
---
Have you tried any of these places yet? If you have, share your thoughts with us! Take a look at last month's list here or stay tuned for the next edition of Eats-A-Review in March!