From exciting brand launches to curious food excursions, here are seven fun activities to add to your weekend plans:
1. Shop for Amollite jewellery at the first Kaimirra Tutan store in Malaysia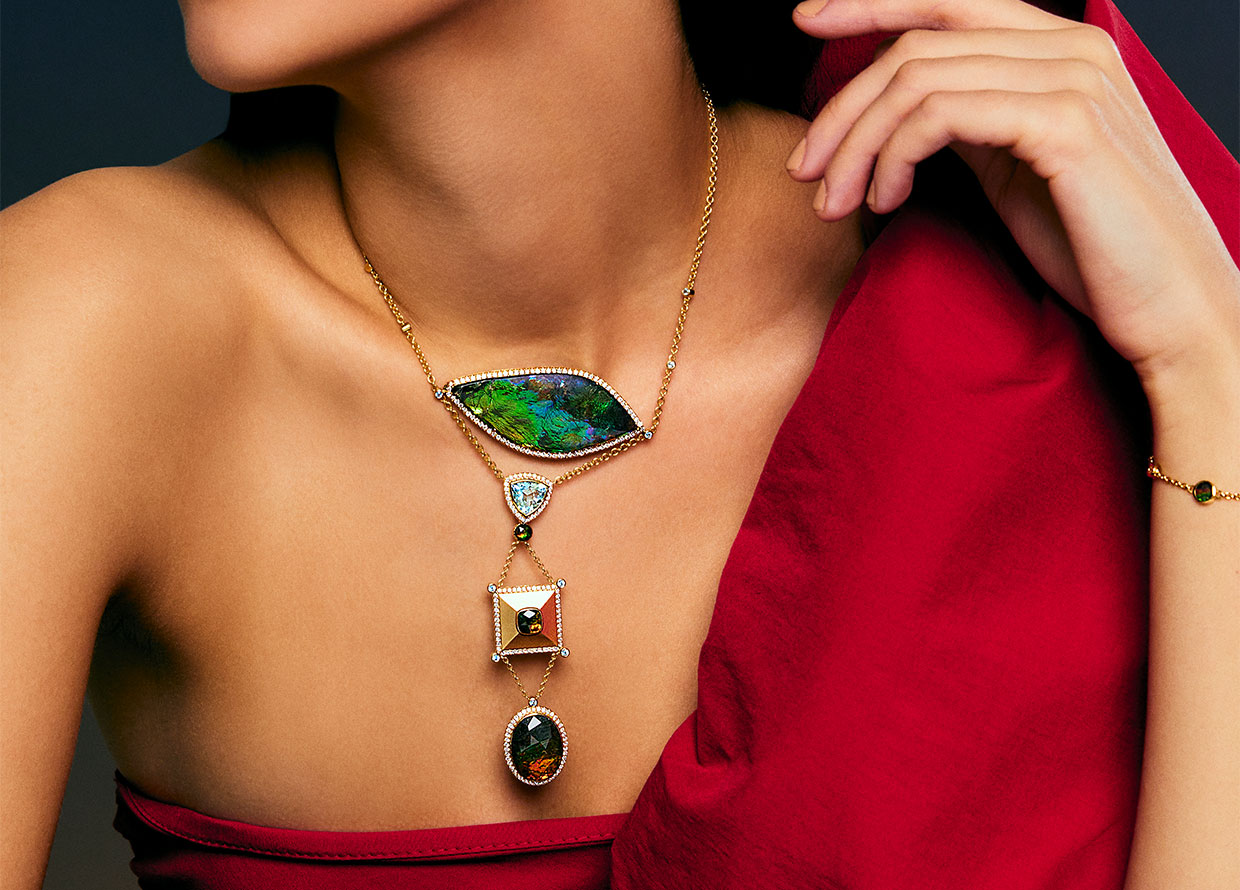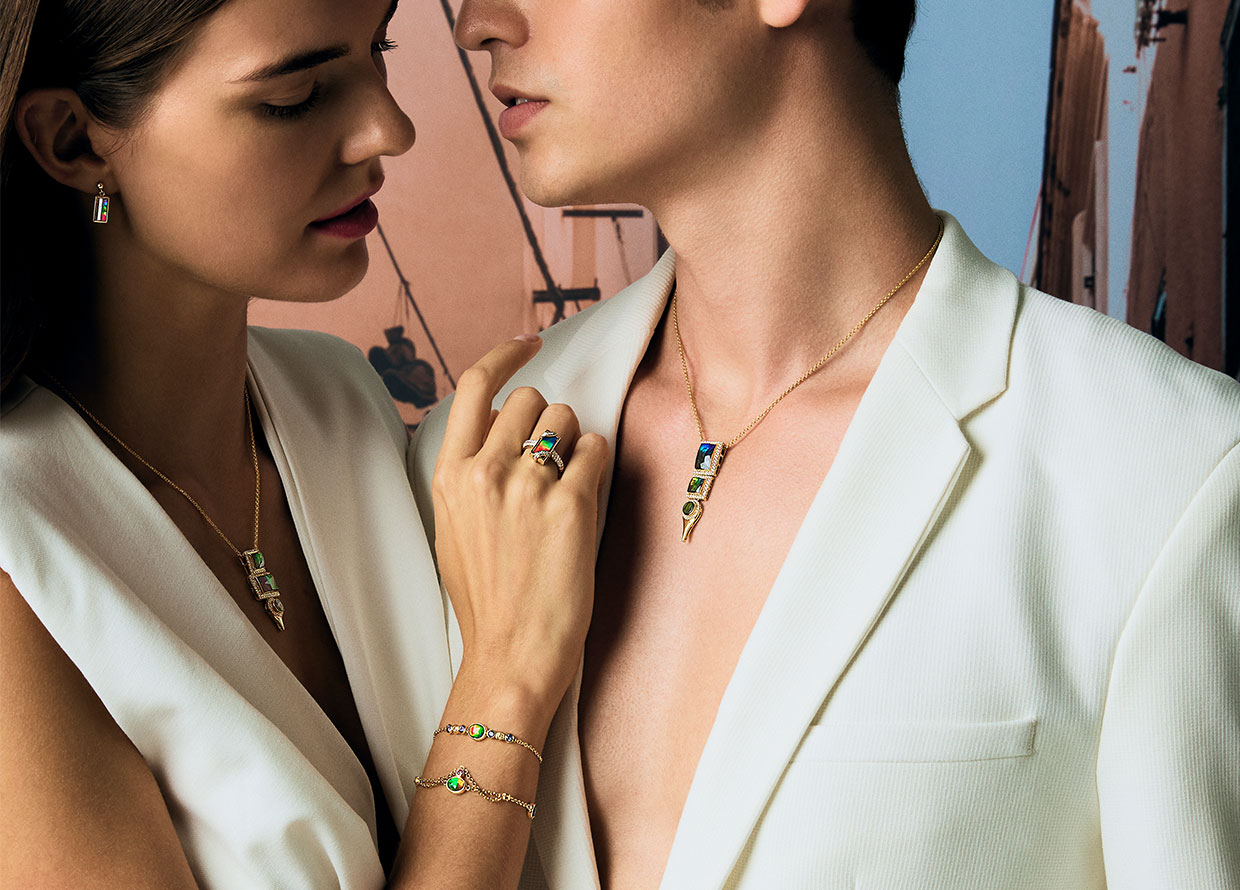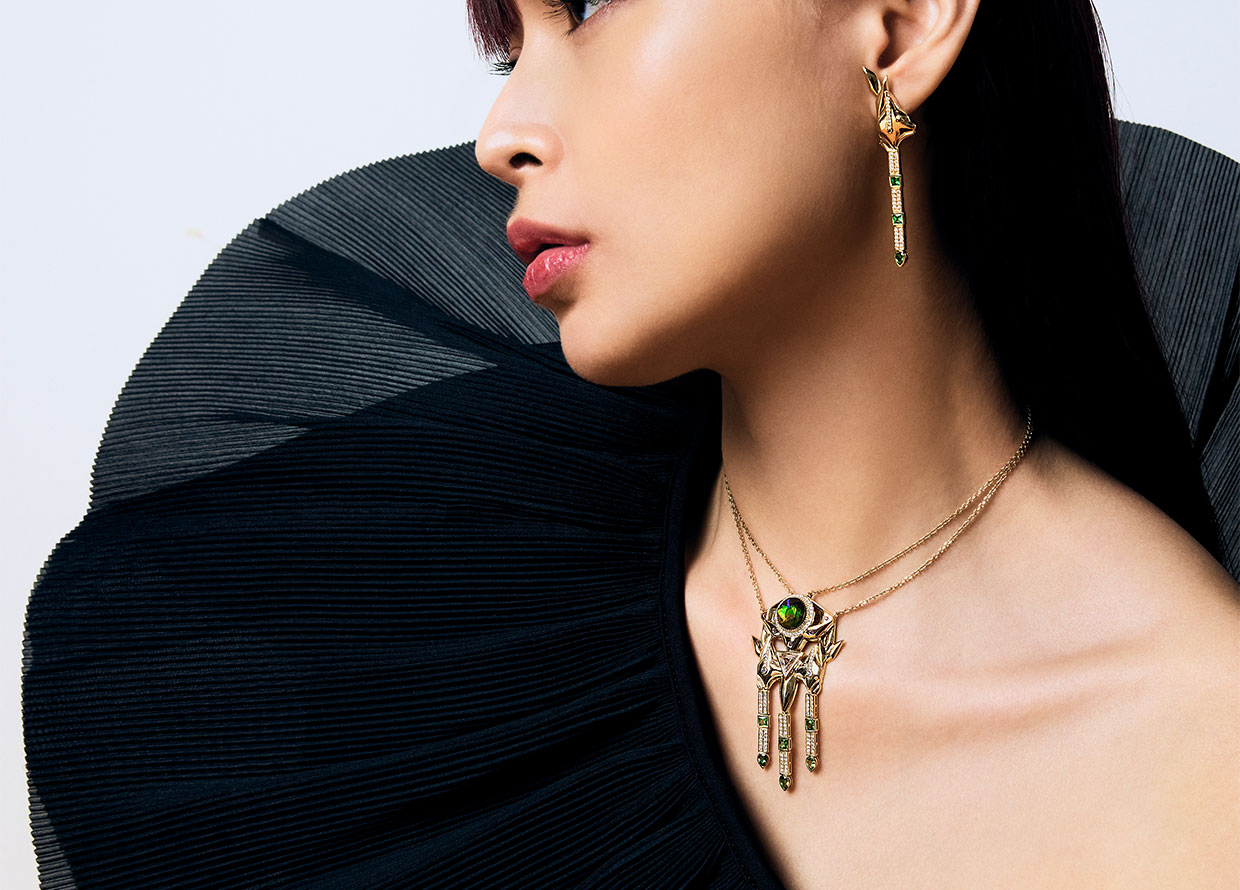 Where: Mid Valley Megamall ( S-043 & 043A, Second floor, East Atrium)
Explore the wondrous history and magnificent beauty of the Ammolite gemstone at Kaimirra Tutan's flagship store, located in Mid Valley Megamall. It's the brand's first-ever store in the entire Southeast Asia region, and the interiors are nothing short of grand. The store's facade is characterised by hieroglyphs adorning the ceiling trims, portraits of pharaohs, and Egyptian-inspired jewellery designs featuring the Eye of Horus. This reflects the Ammolite's deep history that has been traced back 71 million years ago and was worn by Egyptian royalty. 
At Kaimirra Tutan, customers can find timeless, one-of-a-kind pieces that range from daily minimalist designs to grand statement pieces. You can also shop with peace of mind, knowing that Kaimirra Tutan is dedicated to sustainable mining and extraction, meaning that the land is returned to the same state it was pre-mining through the re-plotting and re-grassing of the area. Only found in one region of Canada, Ammolite is the world's only multi-coloured, organic gemstone.
For more on Kaimirra Tutan, follow them on Instagram.
2. Step into the future with Adidas' new 4DFWD running shoes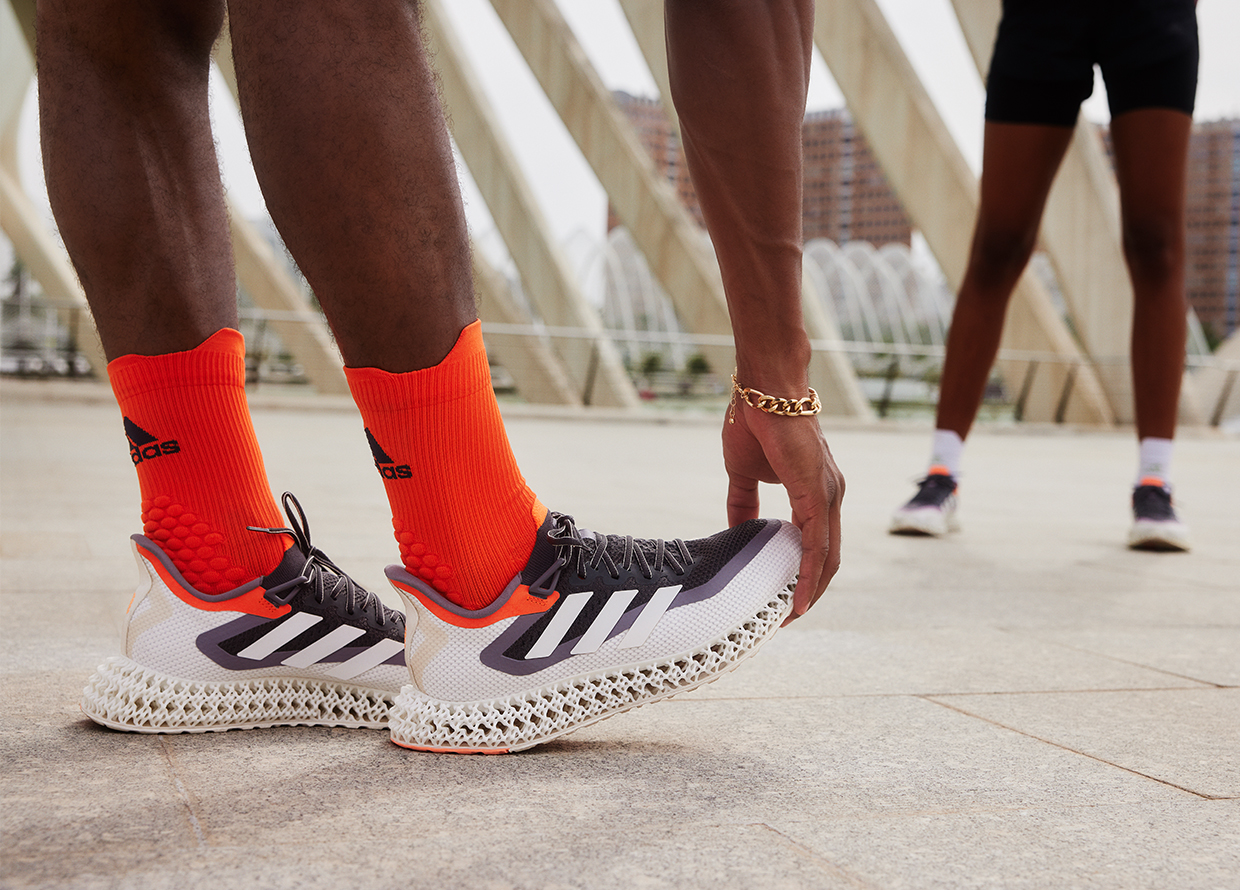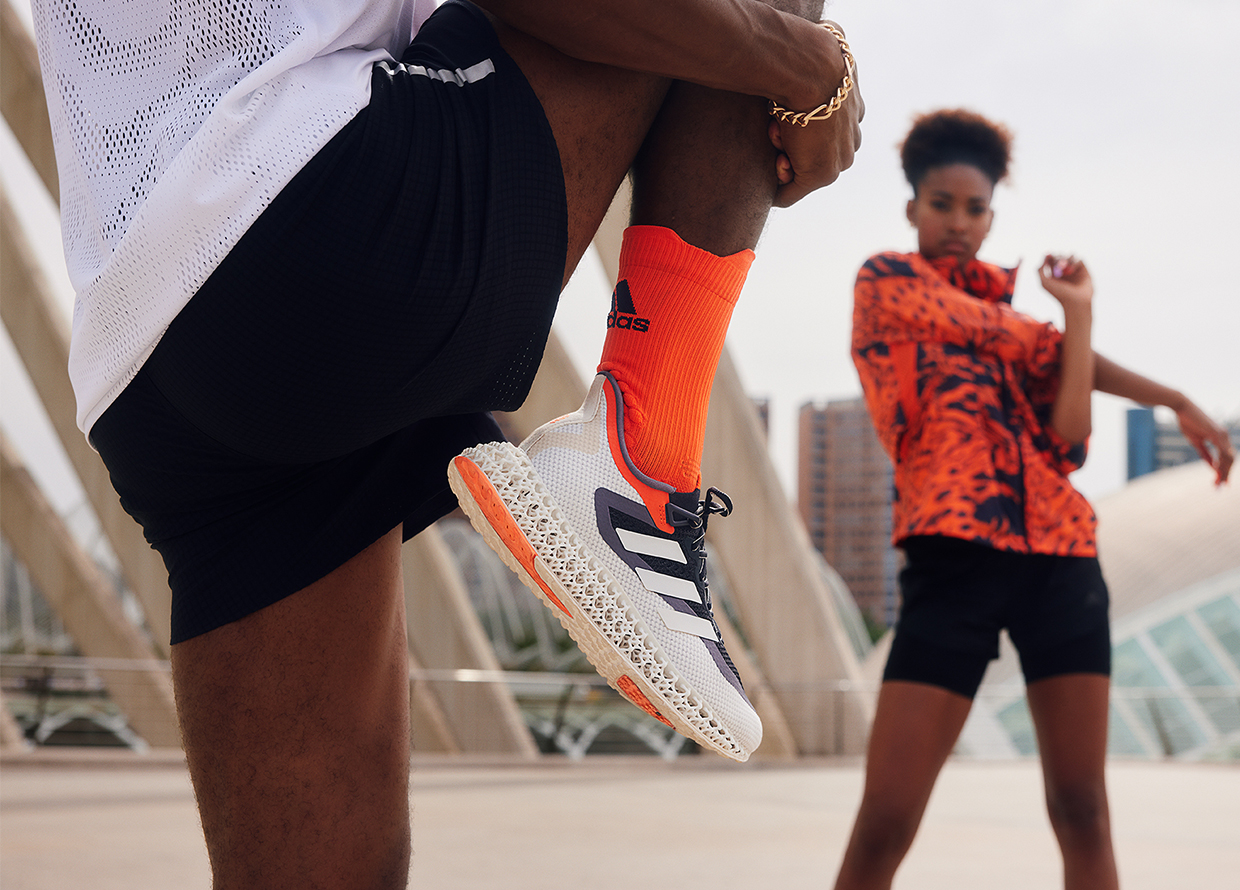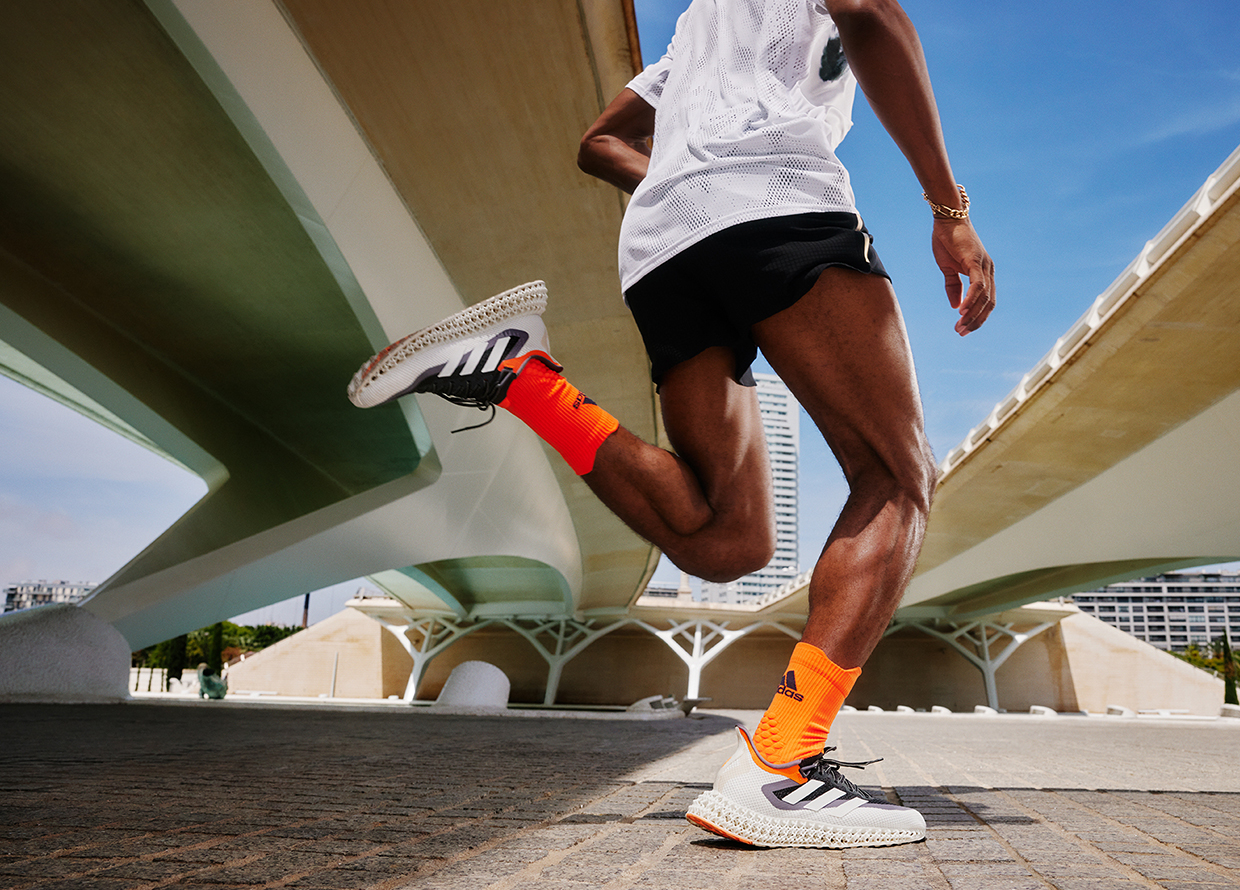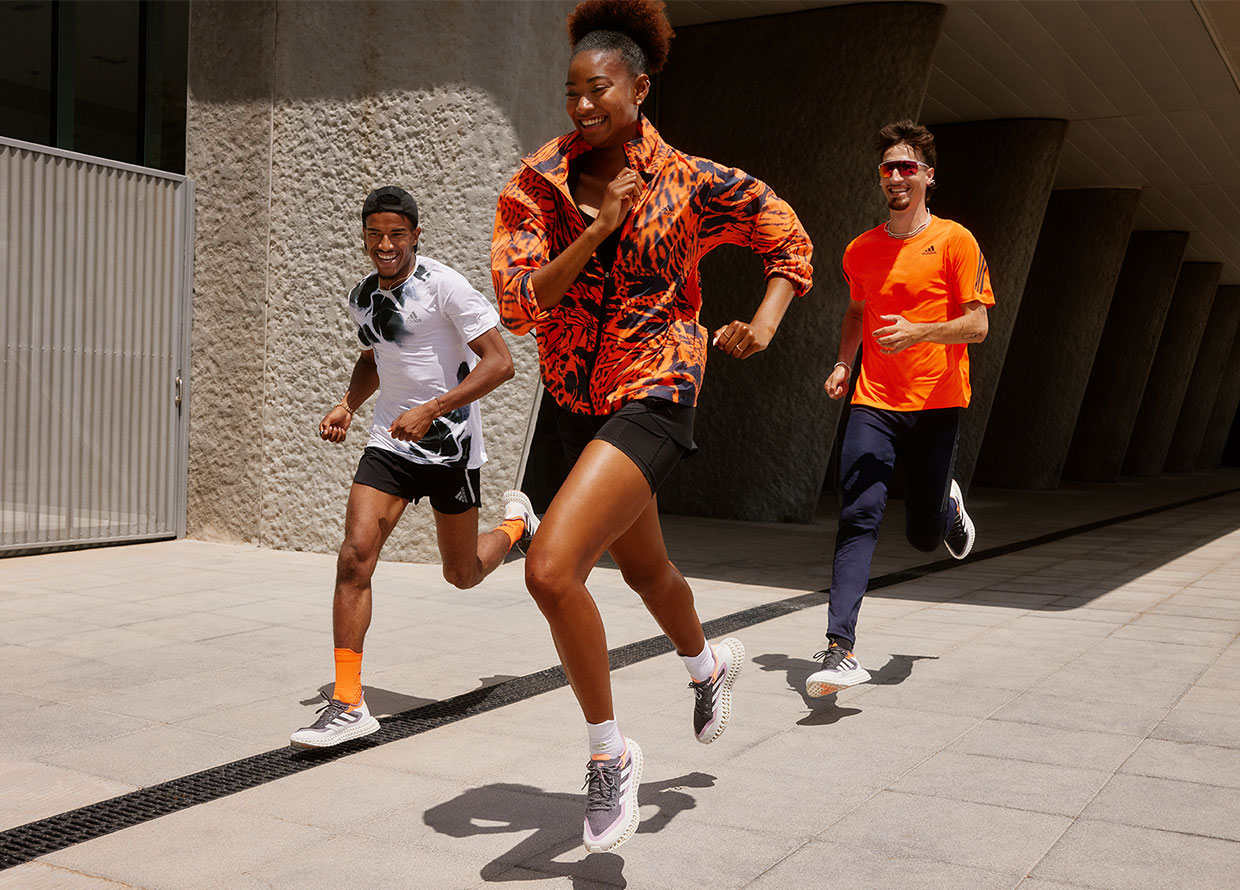 Where: Adidas' website, Adidas app, and in-store
Price: RM899
"Runners, if you've been looking for a pair of running shoes to help you go the extra mile, look no further than the new Adidas 4DFWD. Launched in September, the shoes are developed from an analysis of real-world athlete data over 18 years. After evaluating five million variations of the 4D midsole technology, Adidas claims it has finally created the brand's most advanced running shoes yet. 
"Right off the bat, these must be the most striking pair of running shoes I've seen yet. With the attention-grabbing 4D midsole and modern grey, purple and orange hues, they can easily pass off as lifestyle sneakers. Performance-wise, the shoes feature an industry-first bowtie-shaped lattice that transforms vertical pressure into a horizontal force—effectively translating into a smooth forward movement. Plus, the updated midsole now provides 23 per cent more cushioning than previous 4D midsole generations for improved comfort.
"Meanwhile, the new Continental outsole provides an extra grip so you can run confidently even on wet roads. What's more, the Primeknit+ and engineered mesh upper construction provides a snug fit that's further complemented by a new, supportive integrated heel counter. I'm no avid runner, but these shoes certainly felt comfortable and sturdy, giving my strides that boost of propulsion. Not to mention, they're stylish too!" —Natalie Khoo, Lifestyle Editor
The 4DFWD shoes arrive in a few colourways, including a Carbon Cloud White and Impact Orange edition for men, as well as a Grey Five and Cloud White iteration for women. The shoes are now available online, via the Adidas app, and in-stores at RM899. 
Follow the conversation on Instagram, Facebook, and Twitter using #adidas4DFWD and @adidasrunning.
3. 'Green Your Thumbs' and show off your planter-making skills at MoMo's
View this post on Instagram
When: 1 and 2 October 2022 | 2pm to 4pm
Where: MoMo's Kuala Lumpur
Price: RM200 (inclusive of two drinks and a planter box kit)
This is for all you plant mums and dads! Head to MoMo's to craft your very own artisan planter and give your green babies a nice upgrade. Happening exclusively this weekend, you will get to design and create your own planter using dry leaves and concrete, and paint them as well. This fun workshop also comes with drinks and lively music. To book your slot, click here.
To stay updated, follow MoMo's on Instagram.
4. Roll out the oats with La Juiceria and Oatside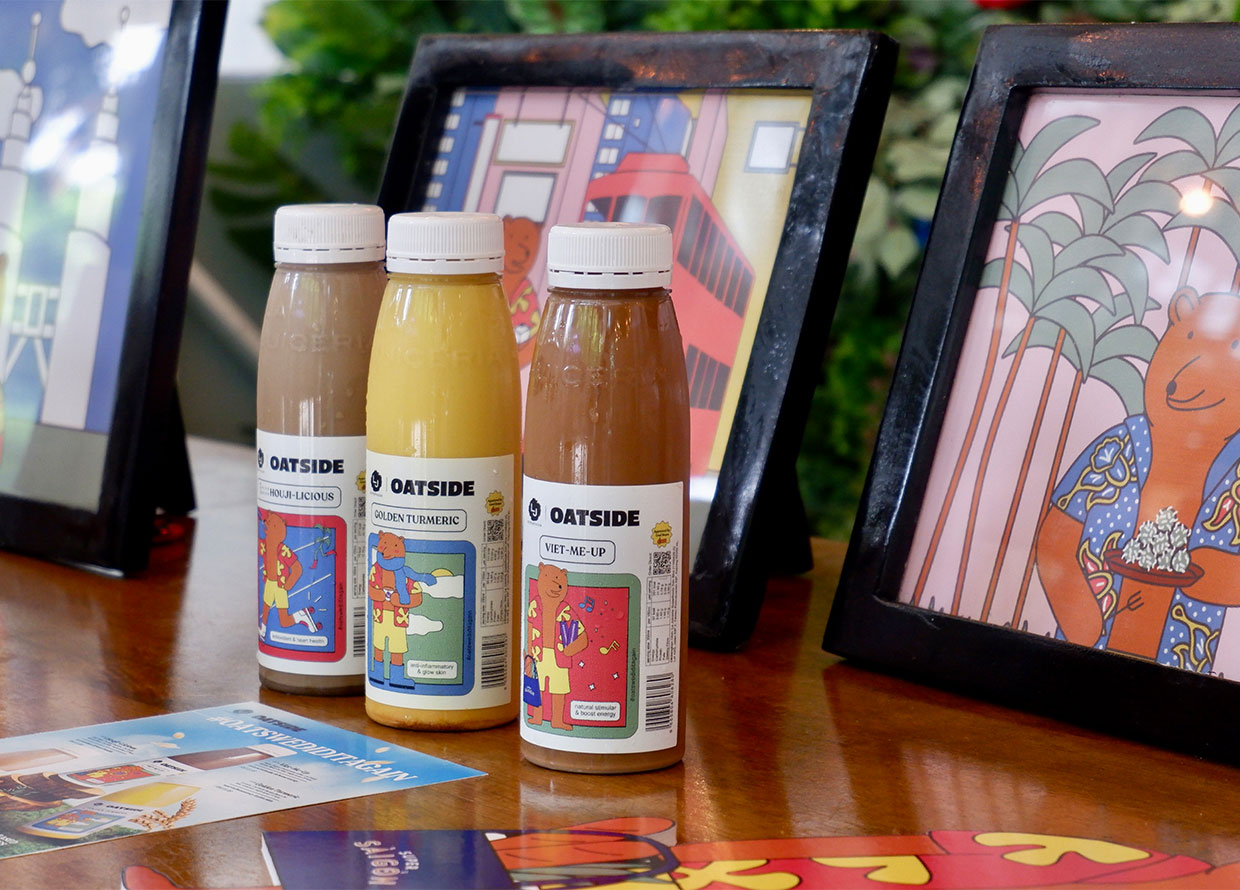 When: 20 September 2022 onwards
Where: All La Juceria stores
Price: RM15.99
Your daily brew order just got tastier and greener. La Juiceria bid farewell to cow's milk and made Oatside its default option for all its milk-based beverages—the first Malaysian cafe to do so. This transition was an effort by the superfoods proprietor to encourage customers to join the plant-based movement and reduce their carbon footprint. Therefore, you'll be happy to know that the change comes at no extra cost (goodbye, surcharges!). 
Instead, customers now have three more delicious flavours to choose from: Viet-Me-Up, a coffee lover's dream featuring Super Saigon Vietnamese coffee, Outside Barista Blend Oat Milk, and maple syrup for an energy boost; Golden Elixir, an anti-inflammatory concoction of turmeric, cinnamon, Outside Barista Blend Oat Milk, and maple syrup; and Houji-licious, consisting of roasted Niko Neko Tsubaki Hojicha, Outside Barista Blend Oat Milk, and maple syrup that's packed with antioxidants. 
For more information, follow La Juiceria on Instagram or visit the website.
5. Channel your inner skater boy or girl at RexKL's Open Skate Jam
View this post on Instagram
When: 28 September to 9 October 2022 | 10am to 11pm (weekends), 6pm to 11pm (weekdays)
Where: RexKL Mainhall 
Want to recreate Eleven and Mike's skating rink scene in Stranger Things Season four? Now you can with RexKL's Open Skate Jam that's happening over the next two weeks! The hall will be open to all skaters, free of charge all week long, with vendors selling food and drinks to fill your tummies too. 
To attend, fill in the form here. Follow RexKL's Instagram for the latest updates.
6. Discover all things Thai and pre-loved at Kabut in the Park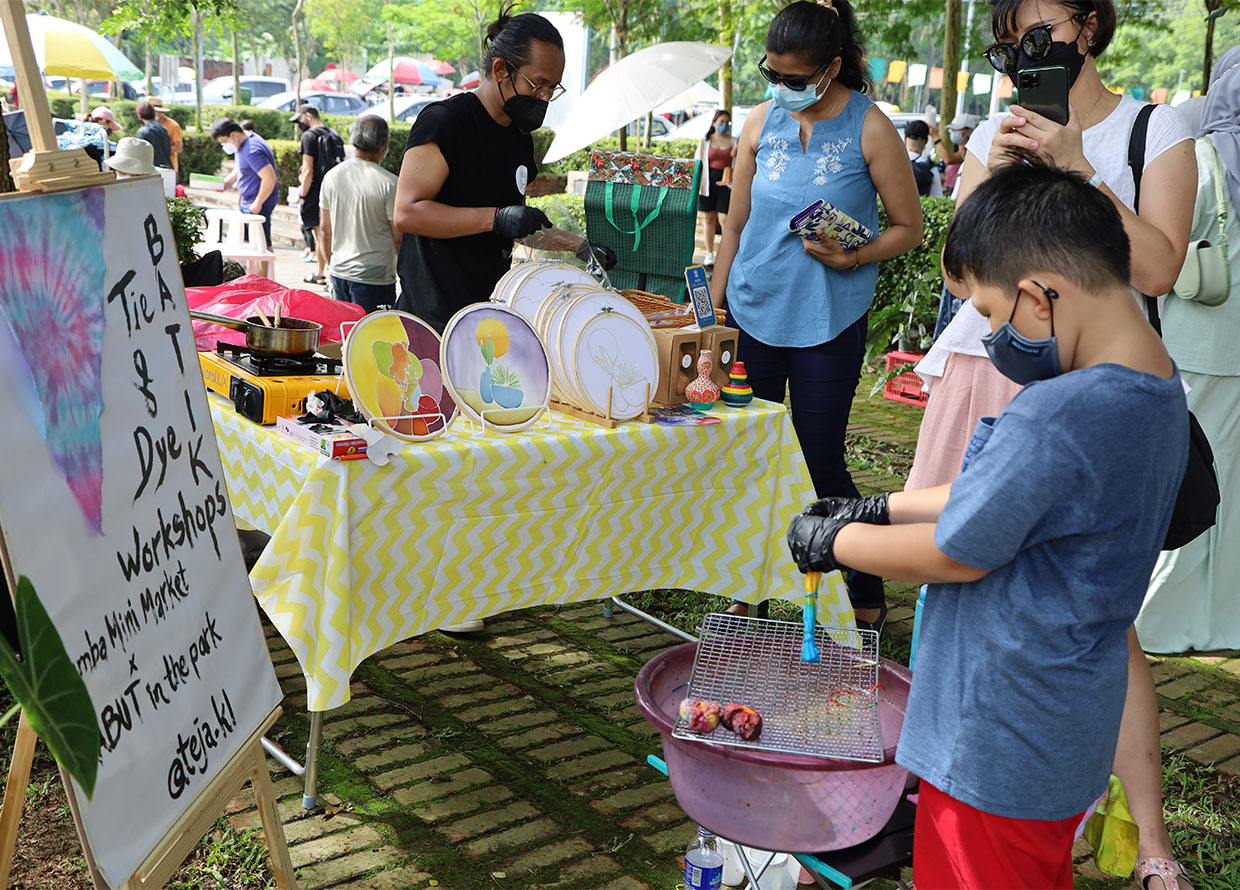 When: 1 October | 9am to 2pm 
Where: KLPAC, Sentul Depot 
Spend your afternoon at a yard sale with a unique Thai twist. Happening for only one day, this special collaboration between Kuala Lumpur Performing Arts Centre and Khon Thai Event brings the taste of Thailand to you. Not only will there be over 40 vendors selling vintage and pre-loved goods from gadgets to clothes, there will also be a wide array of mouth-watering Thai delicacies such as mango sticky rice, papaya salad, green curry, basil chicken, and more. So bring your eco-loving friends, soak up the sun and lush greenery around KLPAC, and enjoy some yummy Thai treats. Shoppers are also recommended to bring their own containers and eco bags.
For the latest updates on the event, head to their Facebook.
7. Level up your sportswear game with Morotai's active apparel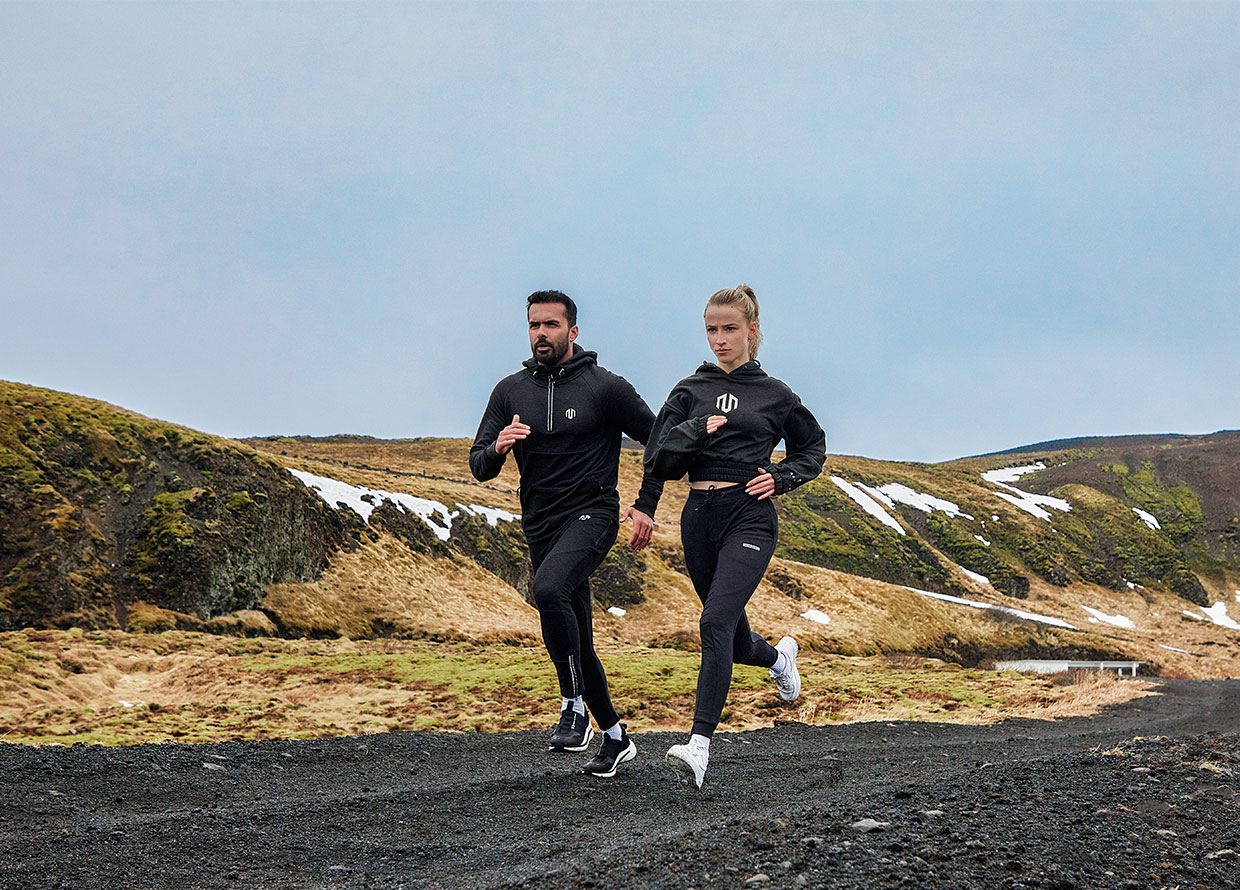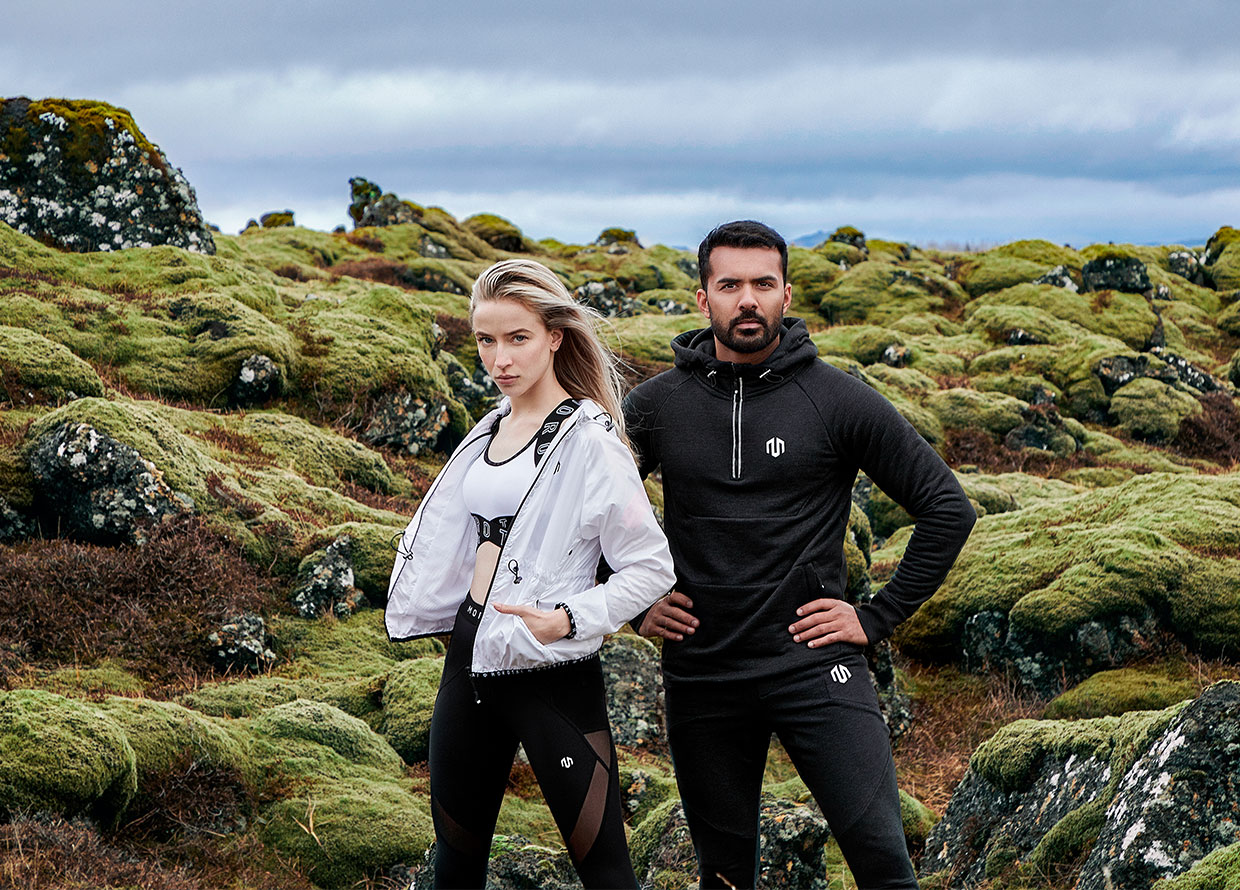 Where: Morotai's website, Zalora 
If you're looking to expand your sportswear collection, have a look into Morotai Asia, a German-based activewear brand that recently launched in Malaysia. Morotai aims to redefine the art of sportswear by offering style, functionality and quality in their contemporary designs. 
The sports brand's collection include high performance functional sportswear from the Engineered Line; comfortable travel athleisure in the Sakura Travel Line; sporty yet elegant swimwear from the Lake Constance Line; and even a Youth line for the younger demographic. 
Driving Morotai's expansion in Asia is Idris Khan, CEO of Morotai Asia and the regional partner and ambassador for Morotai. "Having seen the birth and growth of the brand from its humble beginnings, I've always been a fan of its unique, clean and multi-functional designs. This was something that made Morotai stand out. Morotai could be the solution to the heavy demand for versatile sportswear in the Asian market," said Khan.
To purchase Morotai's apparel, visit their website and get the latest updates on their Facebook and Instagram.
Want even more ideas of what to do around KL? Click here.