Features
What you need to know about investment pieces and pre-loved shopping, according to fashion resale platform Vestiaire Collective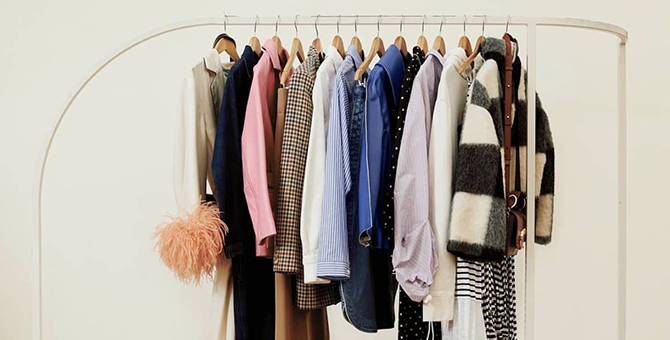 Thanks to the increase of sustainability-driven and bargain-hunting shoppers in this day and age, the fashion resale market is booming like no other, and it'll continue to thrive for years to come. According to the 2020 Resale Report by the world's largest online consignment and thrift store ThredUp and GlobalData Retail, the secondhand apparel market is valued at about US$28 billion today and is expected to reach US$64 billion in the next five years. The COVID-19 pandemic has, undoubtedly, lend a hand in propelling the industry too.
A quick search on Google will lead you to a long list of resellers, but Paris-based Vestiaire Collective has been one of the leading platforms in recent years with almost nine million members in 50 countries worldwide. Founded in 2009, the brand has also set its sights in the Asia, having set up an office in Hong Kong two years back, and partnering up with online fashion retailer Zalora in recent months for its expansion.
To get more insight into the pre-loved industry and fashion investments as a whole, we spoke to Vestiaire Collective's co-founder Fanny Moizant, and Head of Australia and Southeast Asia Duncan White to get more insight into the resale market; as well as Zalora's Head of Sustainability and General Counsel, Louise Pender on some of its sustainability plans moving forward.
Bring us back to the start. How did Vestiaire Collective come about?
Fanny Moizant: After having my two daughters, I was inspired to start my own company. I came up with the idea to launch Vestiaire Collective after noticing significant changes in the way that people were consuming fashion: buying more and wearing less.
The rise of social media and fast fashion has led us from an era of possession to an era of usage, where consumers are urgently in need of a sustainable solution to cope with this behaviour. This soon led to the creation of Vestiaire Collective, a company dedicated to providing an opportunity for people to extend the lifespan of their pre-loved items, therefore minimising waste in fashion.
View this post on Instagram
How has the pandemic affected the resale market?
FM: Clearly this period has encouraged everyone to focus on what's really important to them—a time to re-evaluate what's essential, and also their consumption habits and values. I believe consumers will focus on buying less but better, thus adopting a more sustainable conscious lifestyle moving forward.
On the selling side, we've seen a huge uplift in deposits at +88 per cent YoY in May which is in part due to the lockdown where people have more time to clear their closets. Consumers are also becoming more resourceful in the economic crisis and starting to sell as an extra form of income.
Vestiaire Collective was founded during the global recession in 2009, by offering customers affordable luxury and the opportunity to transform closets into an extra source of income. Our resilient business model as an online resale platform has played an important role for people who want to raise funds from their wardrobe during this difficult period.
View this post on Instagram
Why do you think the fashion resale market has grown so much in recent years?
FM: There's a combination of factors driving the rapid growth of the resale market. Firstly, there's increased consumer awareness and interest in sustainability, leading consumers to look to resale as a smart investment and an eco-conscious alternative to throw away fashion. The clear departure from "ownership" answers the need for newness, as more people prioritise usage over possession and consider products in terms of usage and resale.
We recently partnered with BCG to release a report which found that 71 per cent of consumers today choose to shop secondhand as it's a way for them to access quality products at affordable prices. Of the buyers surveyed, 62 per cent find the resale market attractive because they are looking for sold out or limited edition items. These factors combined are driving a fundamental shift in our consumption habits which has created a perfect storm for the resale market to grow.
Do you think the growth of the resale market is directly linked to sustainability?
FM: Absolutely. Sustainability is one of the main concerns for the fashion industry and consumer today, and circular fashion is a large part of this movement. The idea is that the industry needs to eradicate waste from all elements of production, right through to encouraging consumers to extend the lifespan of their pieces for as long as possible. The linear fashion model is no longer sustainable, I believe circular fashion is the future for the industry and the consumer.
Allowing fashion lovers to extend the lifespan of their beloved products and encouraging participation in the circular economy were, and remain, core foundations of Vestiaire Collective. Sustainability has always been at the heart of who we are and what we do. We encourage people to buy good quality items and resell them when they no longer need them instead of succumbing to the idea that fashion can be throw-away. Resale platforms such as Vestiaire Collective have disrupted the industry by offering an easily accessible platform for consumers to practice circular fashion.
View this post on Instagram
What sets Vestiaire Collective apart from a sea of fashion resellers?
FM: Part of our appeal is that we cater for a large mix of circular fashion lovers by offering a wide array of brands including but not limited to luxury pieces. Aside from that, there are a few factors that set Vestiaire Collective apart from other resale sites such as;
Authentication and quality control: We have a dedicated team of specialists in our main locations around the world to ensure that all products are properly authenticated. This is key to guarantee trust with our customers.
Global community: There are currently over nine million users engaging with the site daily and this number continues to grow. Customers like the fact that they can interact with each other through the platform, and they're shopping amongst like-minded individuals.
Fashion DNA: Our curation experts curate our catalogue which now features over 1.8 million products. The site is updated daily with over 8,500 new products to ensure newness, often reflecting the latest trends and in-demand items.
Sustainability: This is a mindset that more customers are embracing–being more mindful about consumption, and being aware that we all have individual responsibility towards our consumption habits. I operate the "one in, one out rule" for my own wardrobe, and I encourage others to do so. It's all about buying less, but buying better.
What do you have to say to those who are hesitant about the luxury resale model?
FM: For those who have always wanted to buy premium fashion but could not afford: Resale market gives you access to premium fashion at affordable prices. According to our BCG x Vestiaire Collective 2019 report, 62 per cent said that they bought a brand they like for the first time secondhand on Vestiaire Collective.
For those who only buy first-hand premium fashion: The resale market offers you the opportunity to fund your next purchase. Secondhand sellers typically use resale to recoup some of their money back on firsthand purchases, often so they can reinvest
| | |
| --- | --- |
| SHARE THE STORY | |
| Explore More | |