Avid readers will agree that there's nothing like flipping through the pages of a book and poring over its contents. Sure, digital books exist now, but it's not quite as comforting as feeling paper on your fingertips or owning a special edition. Call us old school, if you must.
Even if you're not a book lover, chances are you probably know a family member or friend who appreciates a good read. Naturally, bookstores are the place to quench the thirst for words and pick up a new book (or five).
Well, you're on the right page because these seven unique bookstores will surely excite any bibliophile and bookworm:
1. Bukit Jalil Tsutaya Books, Kuala Lumpur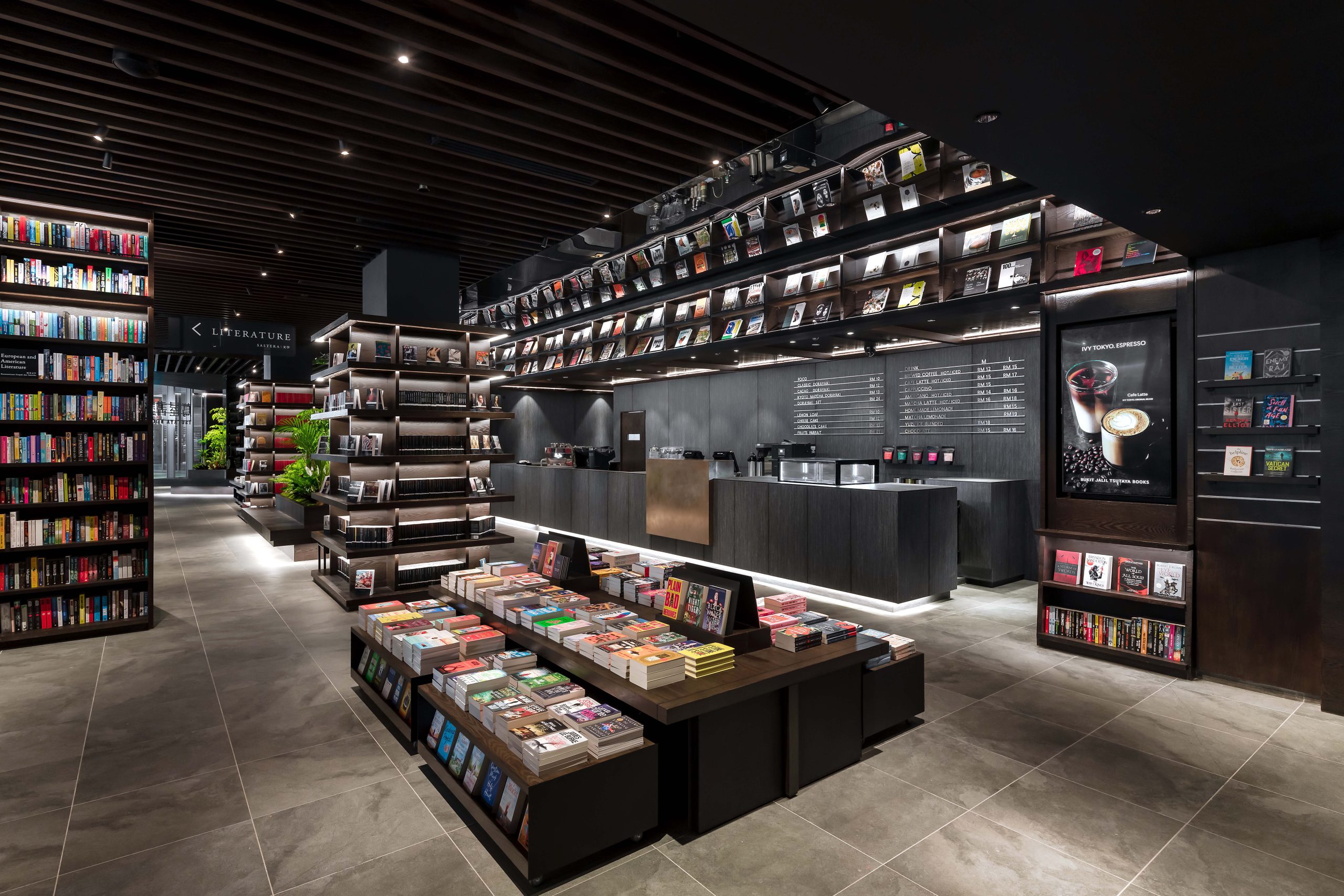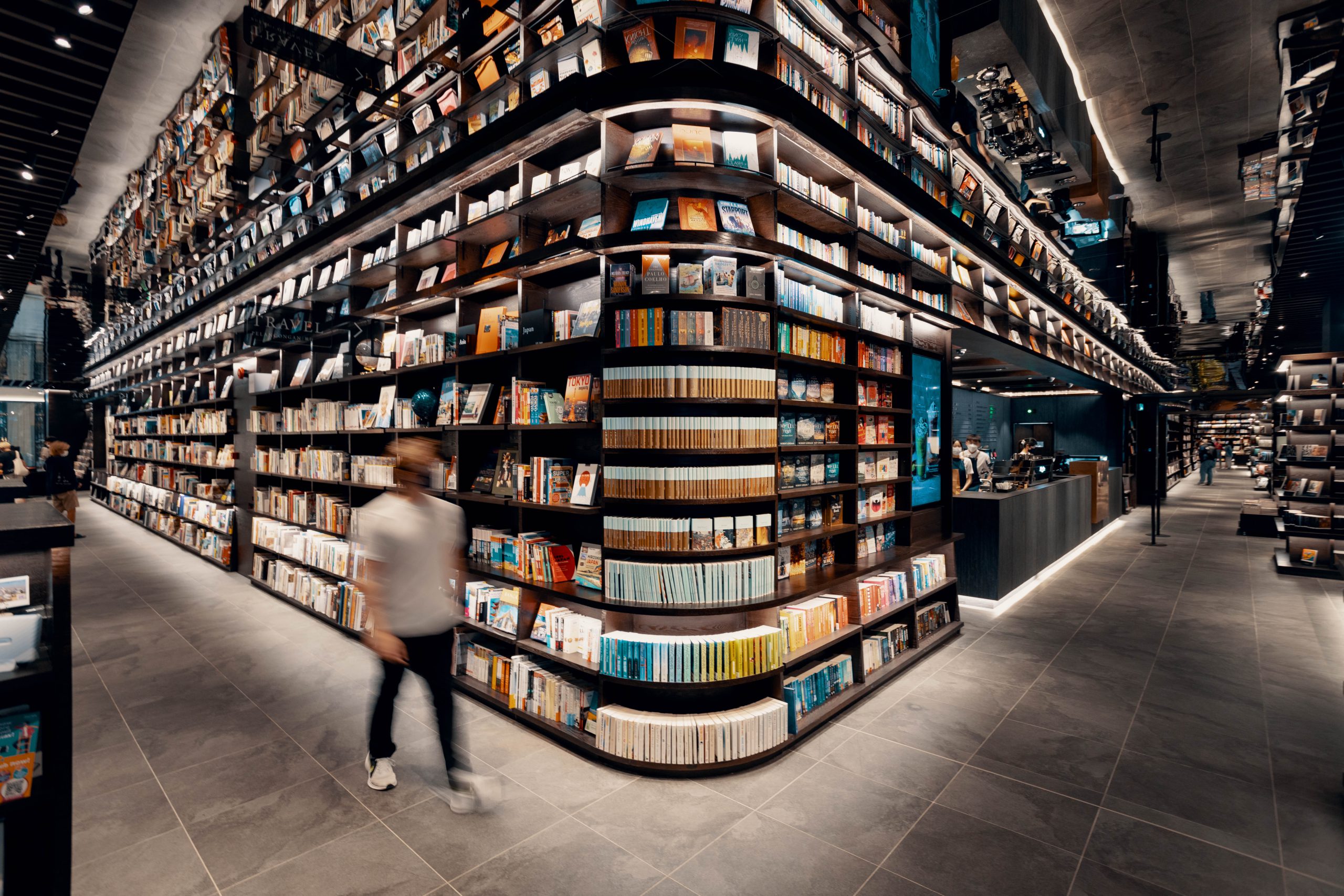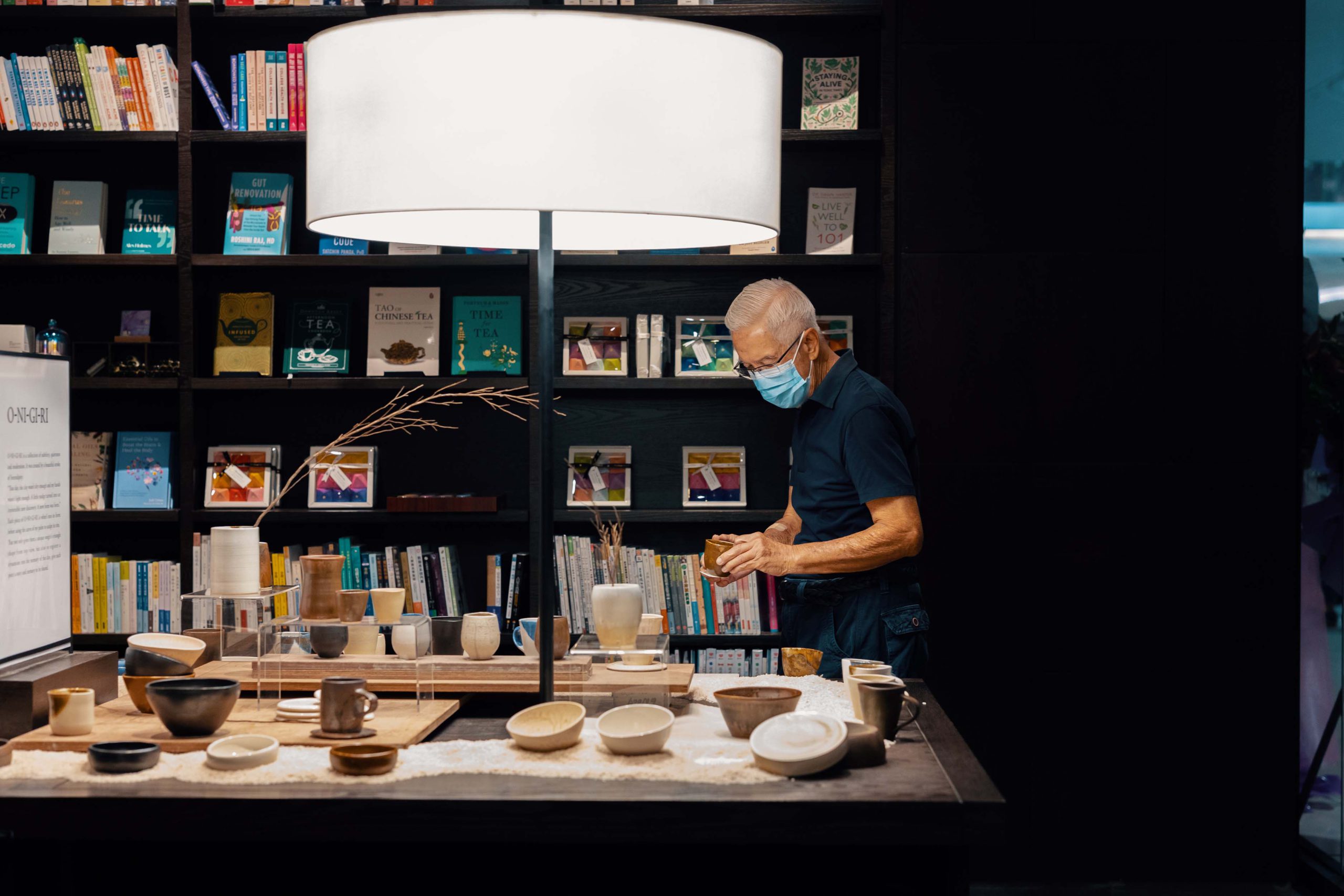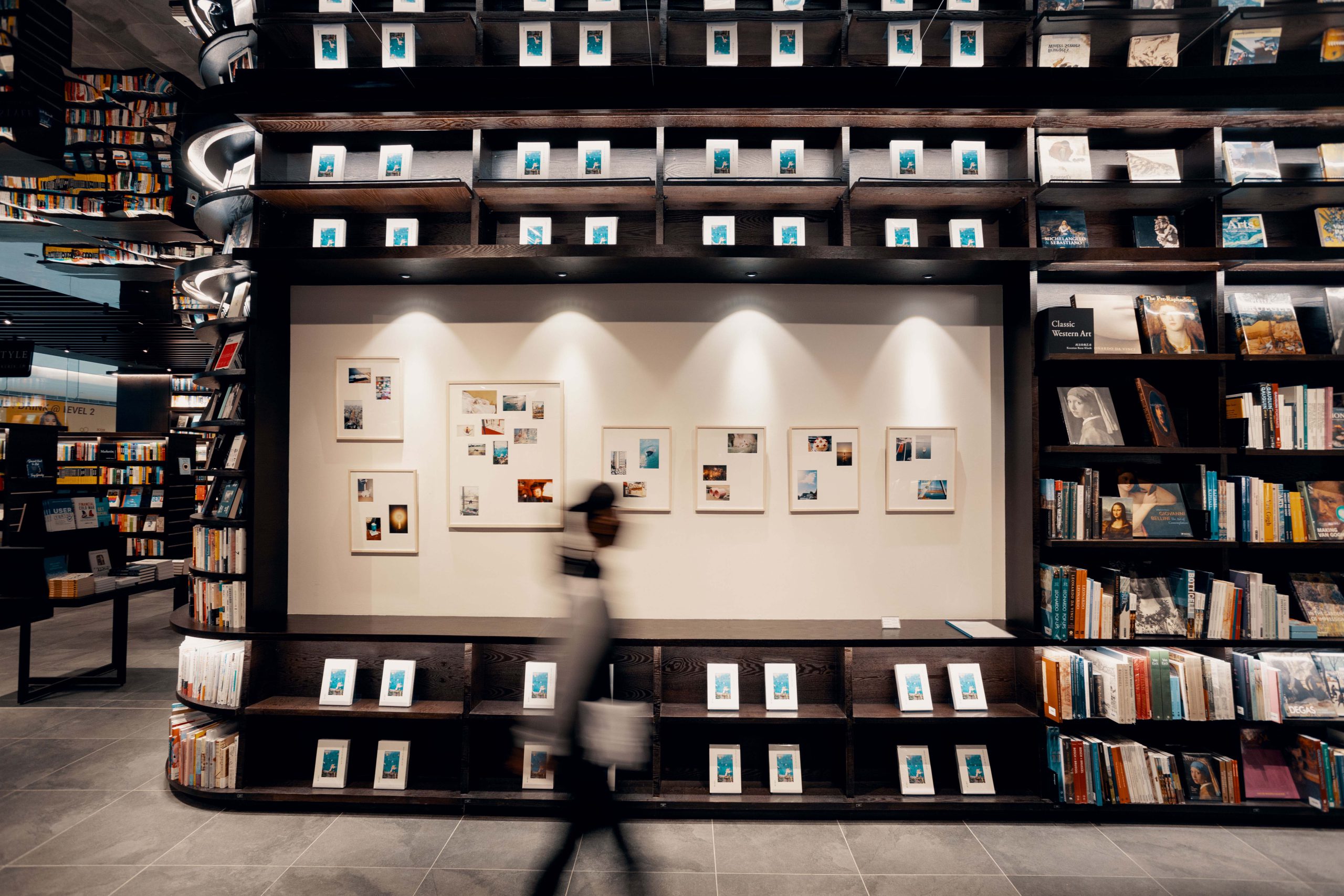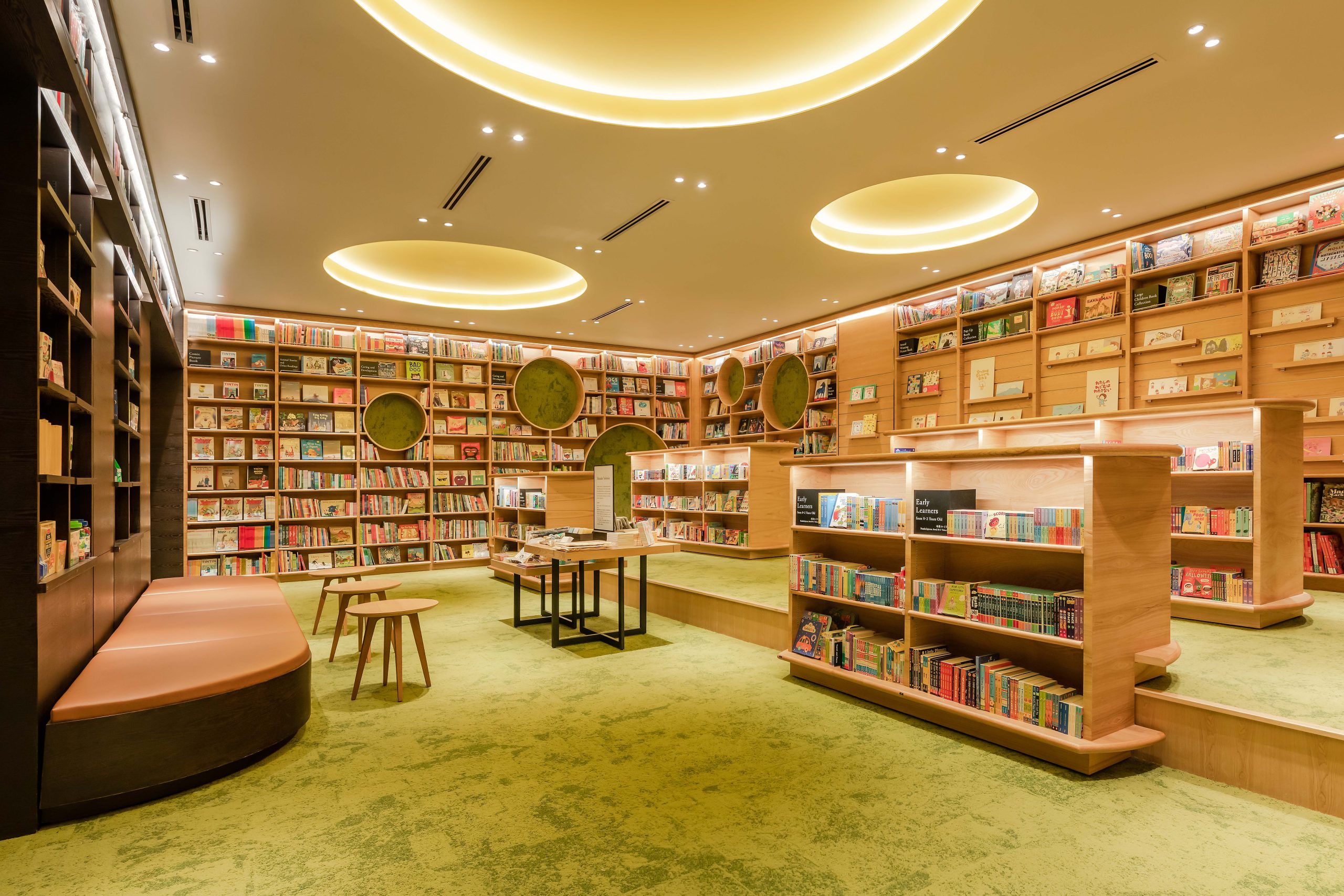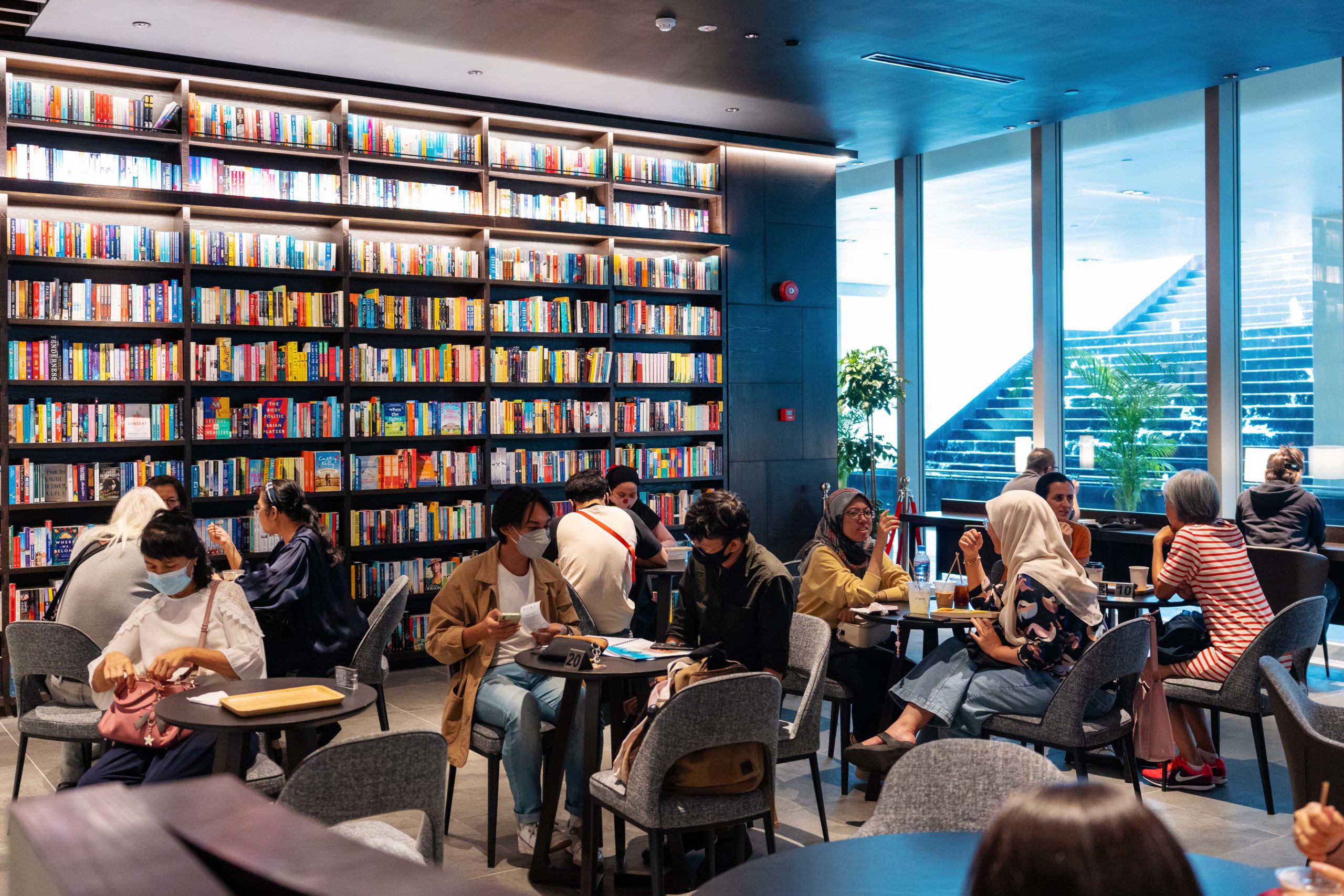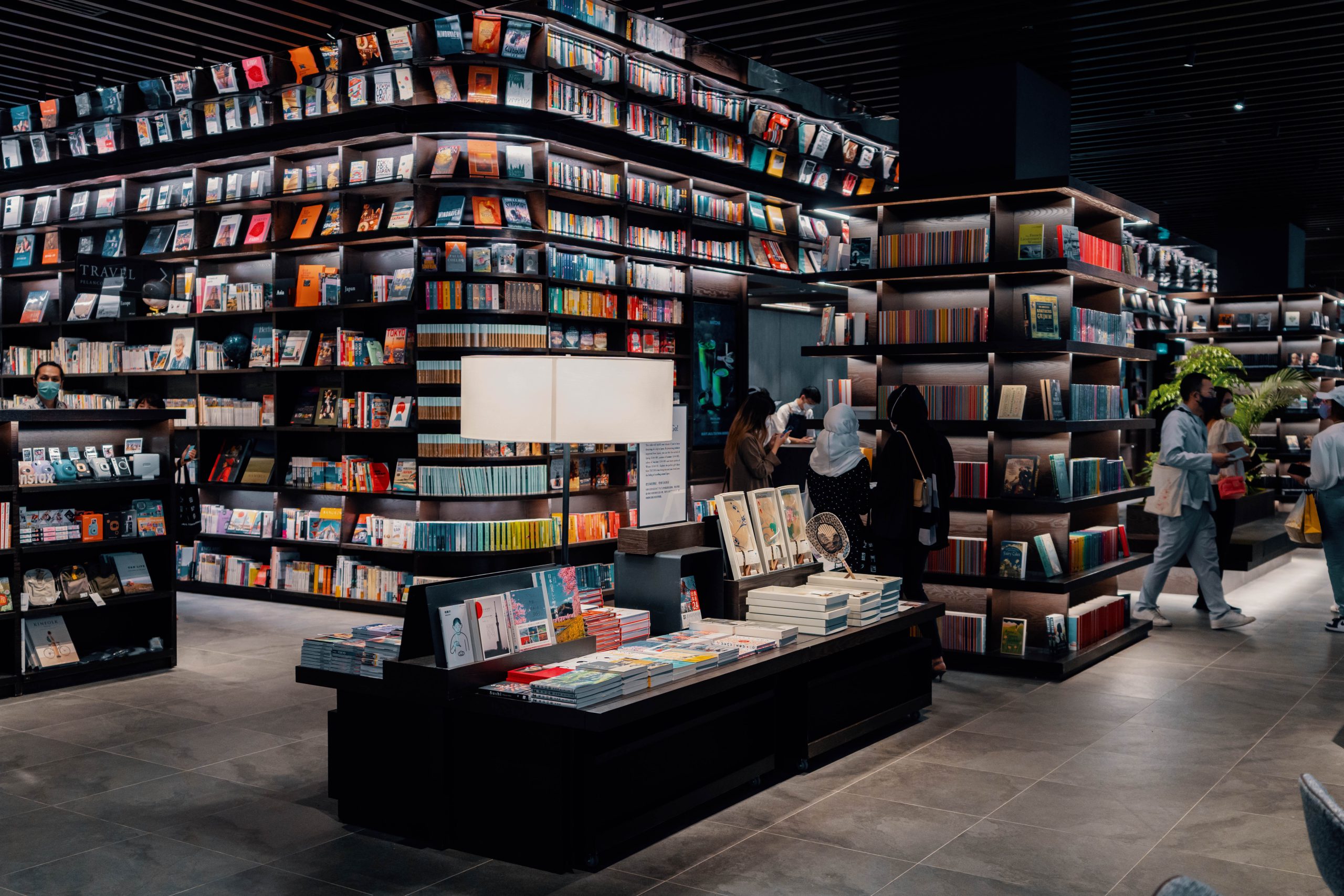 World renowned Japanese bookstore chain, Tsutaya Books, launched its first outlet in Malaysia and it is world renowned for many good reasons. Bookworm or not, Bukit Jalil Tsutaya Books is the place to go for hours of browsing time with a plethora of unique goods to discover beyond its 240,000 specially curated books of multiple languages, from accessories, skincare, art, artisanal crafts, and everything in between. With so much to explore through the 31 square feet single floor, visitors can head over to the bookstore's café to take a break and unwind with Kyoto matcha latte, freshly brewed coffee, and artisanal desserts for you to indulge.
Visitors with a penchant for arts and crafts will absolutely love their stationery section which carries an abundance of quality stationeries, adorable stickers, paper crafts, and more. Adding to the exciting goods featured are terrariums, earrings, mugs, exclusive figurines, fashionable stockings, and Masaru knives, to name a few.
Another notable mention is their encouragement for creative expression as they showcase the talents of several international and local artists in their Arts section which are on a monthly rotation. Catering to the community further is their children's section, stocked up with over 20,000 children's books, puzzles, and games within their treehouse-themed Learning Room.
Address: Lot 2.89.00, Level 2 Orange Zone, Pavilion Bukit Jalil, Persiaran Jalil Utama, Bandar Bukit Jalil, 57000 Kuala Lumpur, Federal Territory of Kuala Lumpur
Facebook | Instagram | Website
2. Book Xcess Sunsuria Forum, Shah Alam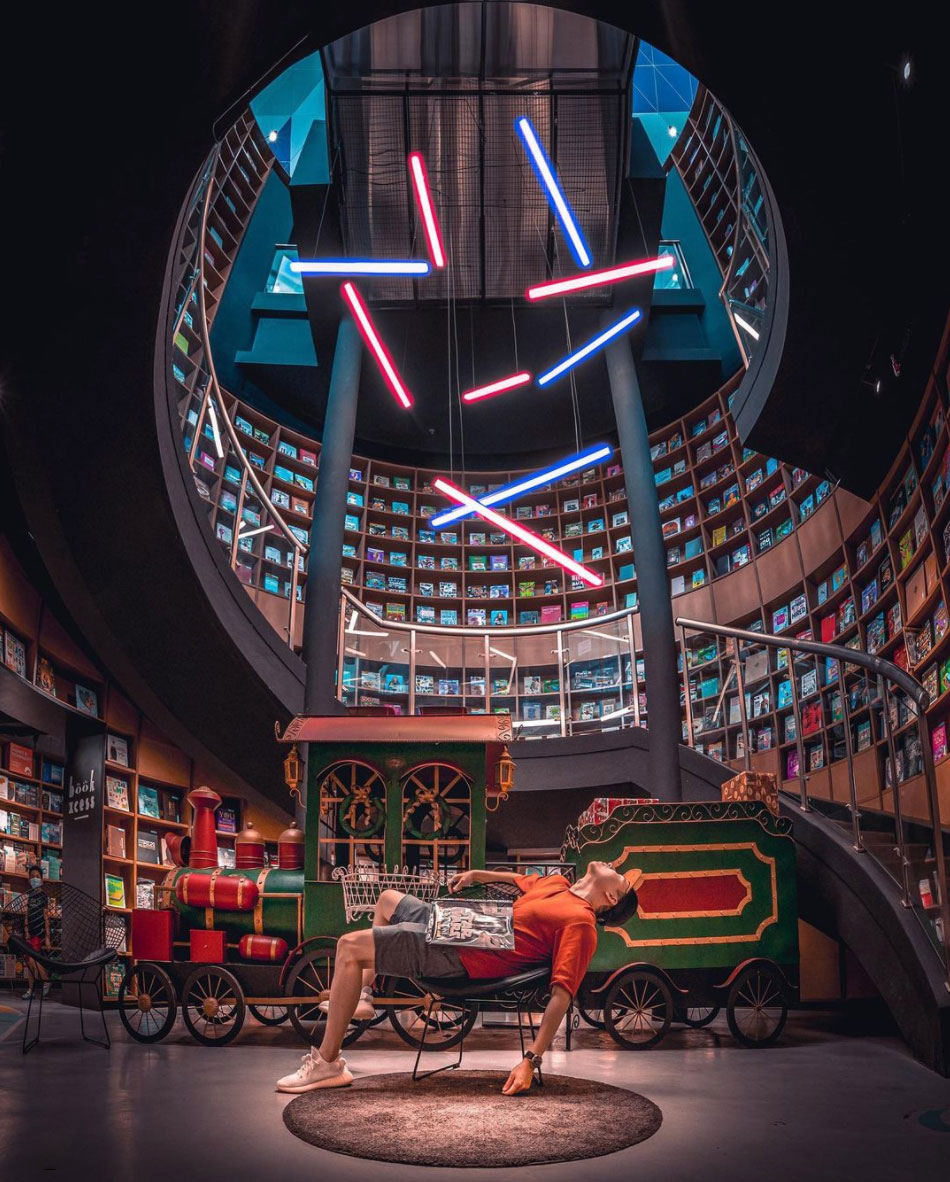 View this post on Instagram
Book Xcess is arguably best known for hosting the world's biggest book sale under a single retailer, the Big Bad Wolf Book Sale. No less impressive, however, are its bookstores—particularly the one at Sunsuria Forum in Setia Alam. Established in 2019, it instantly commands attention with its book tunnel concept at the entrance and spiral tower on the ground floor. Inside, it houses almost 500,000 books along with a cosy café, a mini maze of bookshelves for children, and a host of modern reading nooks.
(Note: We heard BookXcess will be opening another flagship store in RexKL soon, watch this page for updates!)
Address: SB-1, Sunsuria Forum, No.1, Jalan Setia Dagang AL U13/AL, Seksyen U13, Setia Alam, 40170 Shah Alam, Selangor
Facebook | Instagram | Website
3. Lit Books, Petaling Jaya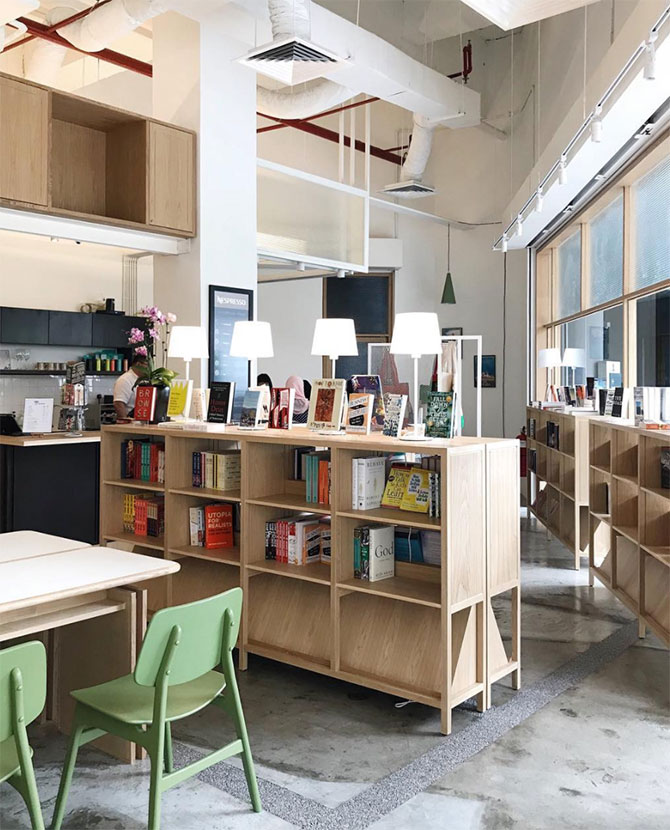 View this post on Instagram
Located within Tropicana Avenue, this independent neighbourhood bookstore specialises in English literary titles. The "Lit" in its name hints at that, while also playing on millennial speak for 'something that's awesome'. You'll find fiction and non-fiction titles as well as contemporary reads on the shelves here, carefully curated by a husband and wife team who are former journalists and bibliophiles. The minimalist, Scandinavian-themed interiors promise quiet, uninterrupted reading time—complemented with a cuppa Joe from the beverage station, aka Lit Bar, if you please.
Address: P-1-11 Tropicana Avenue, 12, Persiaran Tropicana, 47410 Petaling Jaya, Selangor
Facebook | Instagram | Website
4. Tintabudi, Kuala Lumpur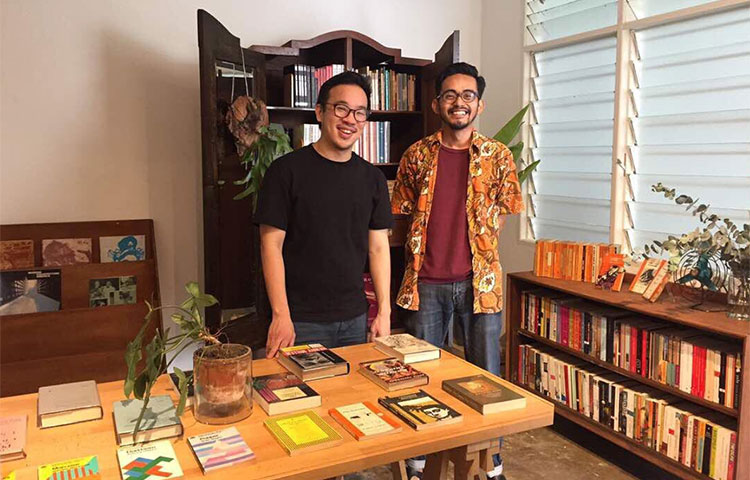 View this post on Instagram
Despite its modest home in The Zhongshan Building, Tintabudi has become a haven for fans of books of humanities. Formerly from Ipoh, this quaint little book shop is serious about promoting important works of literature, philosophy, history, arts and other publications not often carried by chain bookstores, which promise to provoke thought. It also hosts intimate book readings led by founder Nazir Harith or other local scholars from time to time.
Address: 80, Jalan Rotan, Kampung Attap, 50460 Kuala Lumpur
Facebook | Instagram | Website
5. Cite Book Garden, Sri Petaling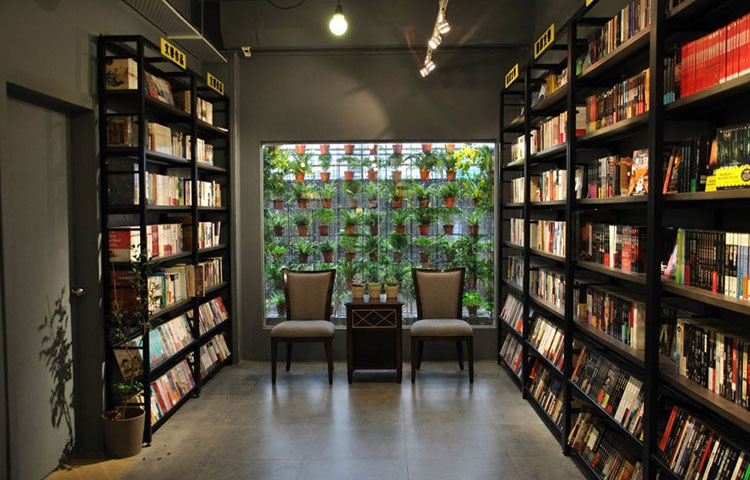 View this post on Instagram
Cite Book Garden is popular among Mandarin readers, thanks to its extensive selection of reads from Taiwan, Hong Kong and mainland China. A wall of potted greens forms a popular backdrop 'for the gram', while plenty of other quiet spots are available throughout the store for private reading. There's also a dedicated event space on the second floor that's often used to host book launches, readings, wellness activities, and more.
Address: 41, Jalan Radin Anum, Sri Petaling, 57000 Kuala Lumpur
Facebook | Instagram | Website
6. Monalisa Bookstore, Bukit Jalil
View this post on Instagram
Sprawled across three floors with award-winning interior design, Monalisa Bookstore is truly a playground for the inquisitive mind. Featuring a warm, neutral palette decked with modern furniture and fixtures, the fairly new bookstore will appeal to bibliophiles and cafe hoppers alike with its in-store dessert cafe where you can enjoy a read with a side of coffee and cakes. Even little ones will have a good time at the children's section on the third floor, adorned with a book-lined tower called the 'Tree of Life'.
Address: F-8-1, Pusat Perdagangan Bandar Bukit Jalil, Persiaran Jalil 1, Kuala Lumpur
7. Monsoon Books, Petaling Jaya
View this post on Instagram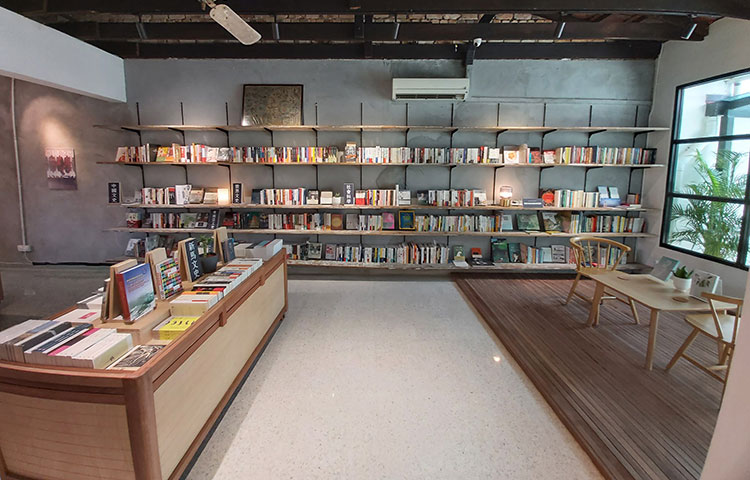 Monsoon Books is one of the newer hideouts on this list for disciples of the written word. Nestled on the upper floor above Wild Sheep Home ice-cream cafe, the bookstore is home to a wide selection of Chinese titles and several English books. It features a small, cosy indoor seating area to curl up for a quick read, as well as a lush al fresco spot if you'd prefer to take your time poring over the pages.
Address: 1st Floor, 605, Jalan 17/12, Seksyen 17, 46400 Petaling Jaya, Selangor
Facebook | Instagram | Website
8. Junk Book Store, Bukit Bintang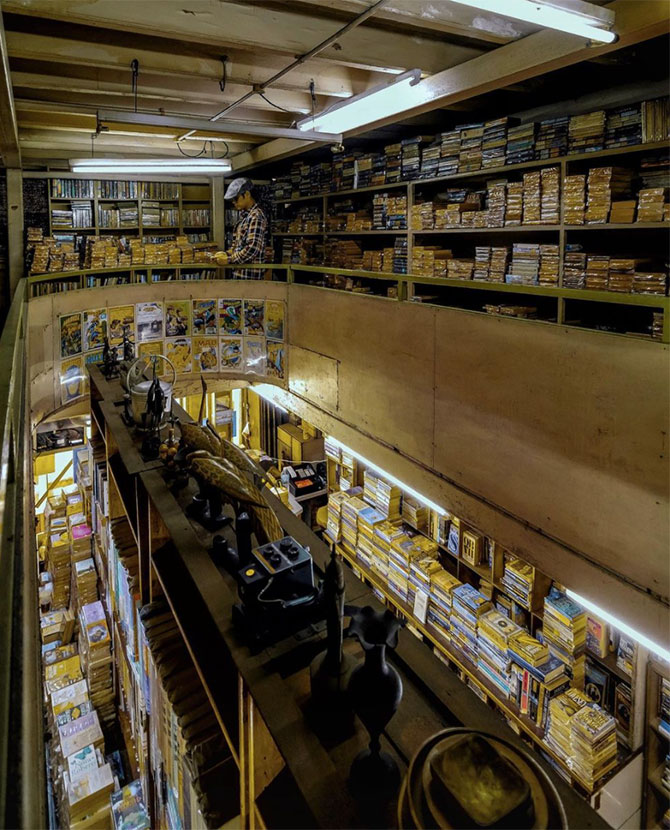 If your definition of Instagram-worthy is a place that's imbued with history (#vintage), Junk Book Store marks the spot. Opened since 1990, this rustic shop in KL's Jalan Tun HS Lee has been a popular haunt for second-hand books for more than 30 years. While you may be hard-pressed to find a comfy spot to sit down and read here, you'll probably be preoccupied with scrutinising over three million titles in its inventory anyway. Aside from books, novels, and comics, the shop also sells some cool 12-inch vinyl records.
Address: 78, Jalan Tun H S Lee, City Centre, 50050 Kuala Lumpur
9. BookXcess at RexKL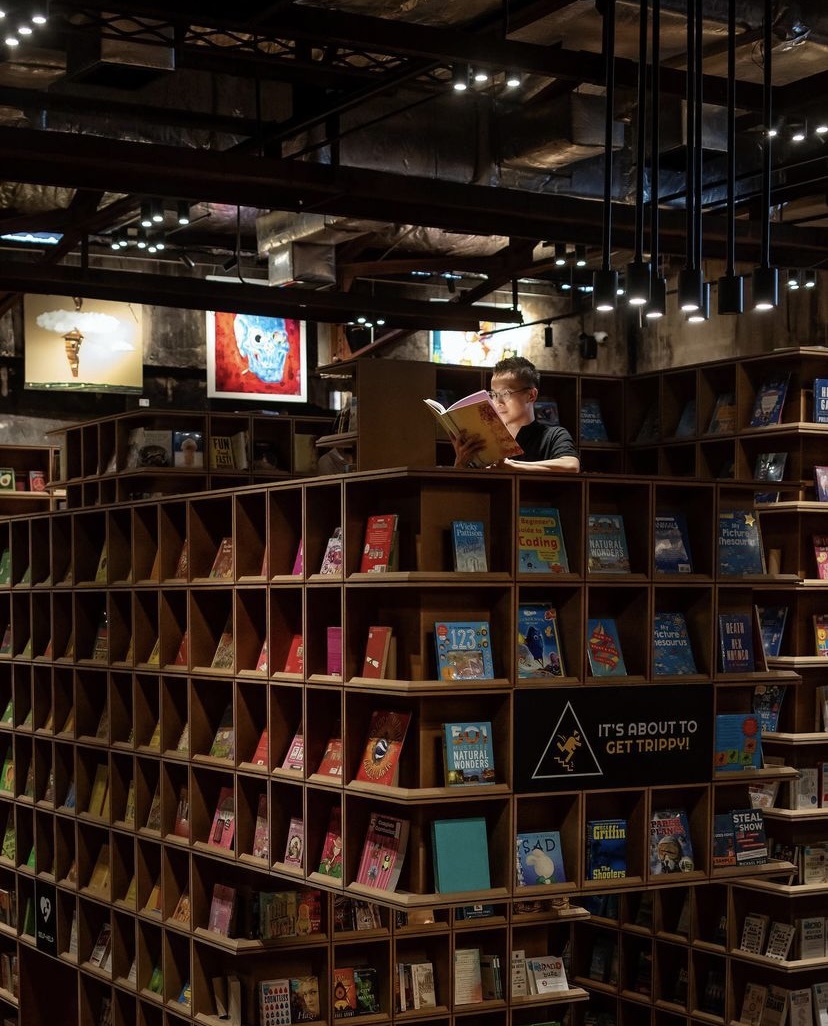 View this post on Instagram
For those who are active on Instagram, you've probably seen these towering shelves somewhere in your feed. Located in the cultural hub of RexKL, BookXcess attracts aesthetic seekers and bibliophiles with its extensive display of books in a spacious hall that previously served as a cinema before it was burned down in the 1970s. The maze-like structure takes getting lost in the pages to a literal sense but the concept is appreciated by visitors nevertheless. The many stairs between the seemingly never-ending shelves offers a sense of adventure while searching for your next read. The space is also shared with art exhibitions and live performances, adding a new layer of excitement to bookstores that we never thought we needed, but now love.
Address: RexKL, Jalan Sultan, City Centre, 50000 Kuala Lumpur, Wilayah Persekutuan Kuala Lumpur
Website | Instagram | Facebook
10. Buku by PJ Preloved House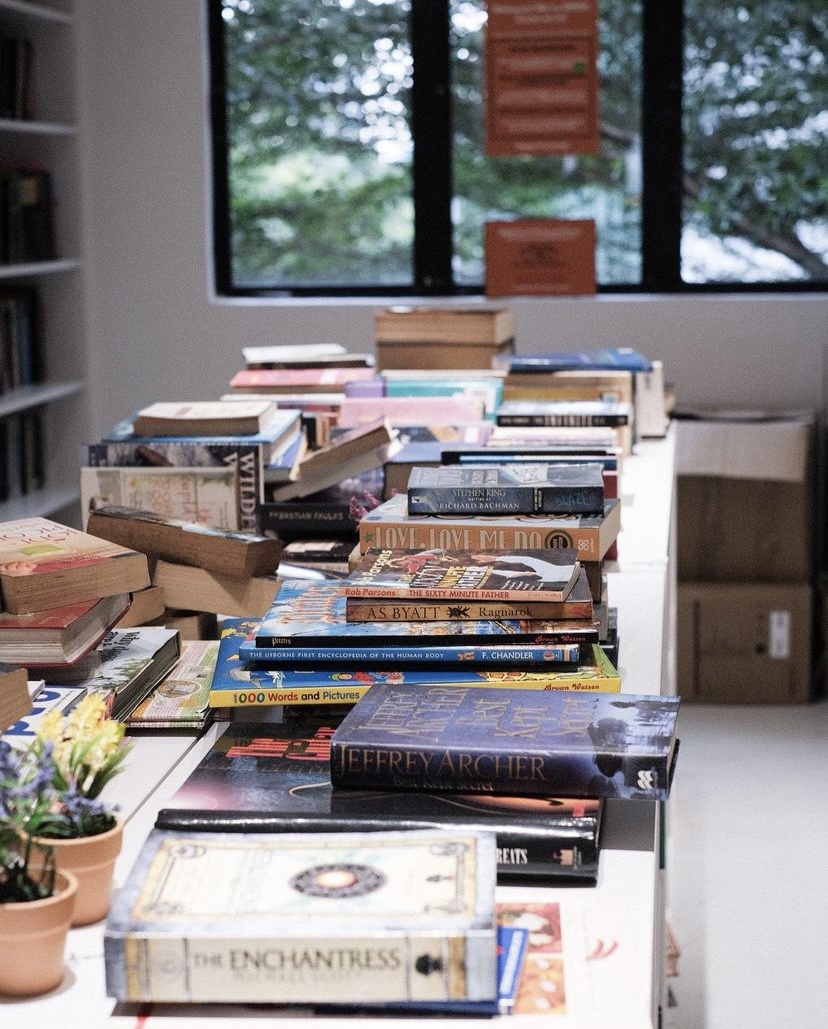 View this post on Instagram
Books can be very costly—especially ones with hard covers or special editions—but that doesn't stop a bookworm's temptation to add it to their shelves. A good alternative for book collectors on a budget is pre-loved books. You're probably picturing a heavily ran-through book with torn pages and a worn-out cover, but it doesn't have to be! At Buku by PJ Preloved House, the idea is simple: to repurpose pre-loved books at an affordable price and create an inclusive space for the reading community to connect. The humble bookstore houses a wide selection of books that are familiar to many, such as The Handmaid's Tale, The Testaments, Dante's Equation, and many more. If you're a shopaholic for books, Buku by PJ Preloved House will be a haven for you.
Address: Kedai KL, Level 2, MAHSA Avenue Jalan Universiti, Off, Jalan Ilmu, 59100 Kuala Lumpur, Wilayah Persekutuan Kuala Lumpur
For more book recommendations to read, head over here.