So, you're a fresh graduate (aka newly unemployed) and you've applied to 56 different jobs to appease your parents when you really just want to take a gap year and go to Greece. The search hasn't been too fruitful so far but finally, finally, one of the 56 companies have finally reached out to you, inviting you for an interview.
At this point, excitement kicks in and you're probably like "Thank God", but soon enough the panic begins to set in: "I've never been to an interview! How do I even prepare?" or "How do I address my potential employers—should I give them a handshake or a hug?" and the most important one: "What do I wear?"
You're on your own for the whole interview prep thing—just remember to do your research on the company and role you're applying for. As for the other stuff: 1) A handshake is the clear answer… who greets a superior with a hug anyway? 2) Your interview outfit really depends on many factors. Ahead, here's how to decide on what to wear to make a great first impression.
Formality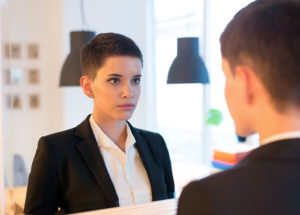 The general gist is that you want to look professional and put together. Yes, it's easier said than done—gauging formality is tricky as you don't want to be super underdressed, but at the same time you don't want to be in a full tux while everyone is kicking it back in casual wear.
There are a lot of clues to help you figure out how formal to go—the first being the type of company you've applied for, especially with regards to the line of work they're in. Some jobs like banks and consultancy firms expect you to dress on the more formal end of the spectrum whereas other jobs (especially startups and smaller companies) are loosening the office dress code, meaning that anything flies as long as you look presentable.
Another great clue to gauge formality is how they invite you to the interview. They could phrase the invite in many ways i.e. "Come in for a chat/meeting", "We'll give you a Skype call at 6pm"' or even "You have been successful in your CV application and we would like to invite you for a formal interview on X day at Y time."
It's pretty clear—a chat or meeting likely means something short, so smart-casual will suffice. A formal interview is pretty self-explanatory. With regards to a video interview, though, do not be tempted to forgo bottoms just because the camera is framed shoulders up (you'd be surprised how many people do this).
Outfit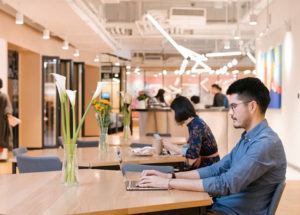 Formal business is an easy feat for lads—put on a suit, shirt and tie. Ideally, make sure that the suit fits well (it really makes all the difference); sleeves should end at your wrist, the blazer shouldn't hang over your shoulders, trousers should not have excess length to cause bunching, and you should be able to comfortably button your blazer (without excess extra room). Also, ensure the shirt and tie match; white or blue shirts are a safe bet, and you can ask the competent adult in your life which tie matches.
Infographic by JediCreed on Reddit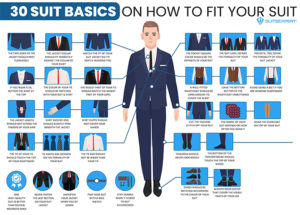 For ladies, formal business dressing can be a little tougher. If you have formal pant or skirt suits already, then that's perfect. Again, the rules of making sure it fits well applies. If not, then invest in some because you will always need them in this line of work. Dresses can be worn under blazers, but make sure that they're not too short (knee-length should be fine), tight, casual or revealing.
Whistles Business Casual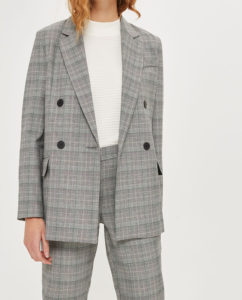 If the office preaches "business casual", that does not mean throw a T-shirt on under your suit—it means maybe lose the tie and throw a pair of dress slacks or chinos. Similarly for ladies, it's not sundresses and sandals—it's just dressing down your formal business wear.
If your interview is actually for a company with a casual dress code, dress up anyway—it's always better to be overdressed than underdressed. Instead of jeans and a T-shirt, use jeans (with no rips or holes!) and a casual shirt (ironed, please). Making sure your clothes are pressed is key to looking put together and professional.
Applicable to any situation, if you can't be bothered to whip out the steam then get anti-wrinkle clothes; they'll be your saviour.
Hair
People, first thing's first—comb your hair. It's such a pet peeve to watch someone go into an interview, in a professional setting, with an unruly mop. You can wear your finest Italian garms but all your future employees will focus on is how you couldn't be bothered to do some light grooming.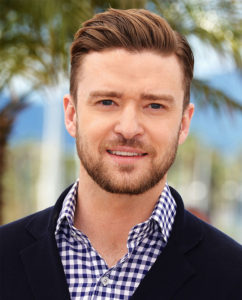 In terms of styling your hair, keeping it off your face with styling clay or gel will keep you looking clean-cut and employable—really channel JT. For women, you can opt to keep your hair down as long as it looks tidy, otherwise a sleek ponytail or a bun is an easy, reliable solution.
Unnatural dyed hair may be permissible at smaller, newer companies, especially at jobs with little client-facing. If possible, you should check with someone who works there if it's acceptable. More formal positions typically mean that you'll need to do a chop or rinse your colour out. We all know how much effort it is to get the colour you want, but a stable income is unfortunately kind of a necessity.
Lads with long hair, your luscious locks may have to get the boot too. If you're not prepared to get it cut, then at the very least comb it back into a low ponytail so that you look like you made an effort.
Makeup
Makeup should be kept light and natural. Today is not the day to be extra, unless you happen to be interviewing for a job at a makeup counter or as a makeup artist. Assuming you're not, a neutral palette is key; we reiterate, you want to look presentable and professional. That means avoid glitter and too-bright colours as much as you can, and while you're at it make sure your foundation matches your skin tone.
Tattoos and piercings
Although we know that having tattoos and piercings doesn't affect how well you can do your job, it's an unfortunate fact of life that it's still not acceptable in many workplaces. If you're inked, try to wear clothes that cover any tattoos, and maybe remove some piercings or cover them with hair and clothes so that you make your best impression. If your tattoos are a little too conspicuous, there are concealers made for the sheer purpose of covering ink so you can definitely consider that.
Good luck!
| | |
| --- | --- |
| SHARE THE STORY | |
| Explore More | |