Which of these five liquid foundations (from Dior to Bobbi Brown) made the cut in this especially humid climate?
On the hunt for the perfect liquid foundation for picture-perfect skin? If foundations have always been cakey, chalky, and/or streaky on your skin without lasting more than a few hours, it's time to review your everyday skin cover-up. 
I took the liberty of trying out five foundations over the course of a week to glean if any holds up to its promises—from skincare benefits to 16-hour streak-free, budgeproof claims. Below, find out which of these foundations worked well for my skin (dry-combo) and the weather (hot, humid):
Dior Forever Skin Glow 24-Hour Wear Radiant Perfection Skin Caring Foundation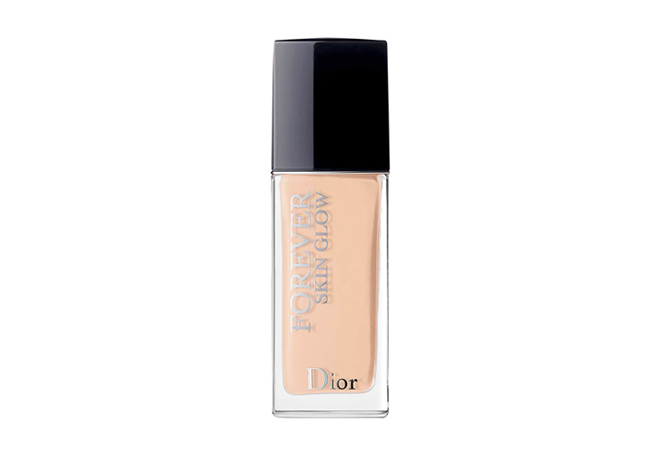 Claims: Dior's reformulated Forever foundation now comes in two finishes (velvet and matte) and claims to offer 24-hour, pore-reducing finish that's shine-free. This formula also comes with heightened SPF—we're talking SPF 35 PA++ protection that protects skin from UVA and UVB rays, along with rose hip extract to minimise the appearance of pores.
Our thoughts: I didn't have the OG Forever foundation to compare it with, but the Dior Forever Skin Glow packs a punch when it comes to giving skin a really radiant glow that is more satin than dewy. I tried the Glow finish and it lasted a solid seven hours before my face somewhat caved in to the humidity.
The coverage is medium, streak-free and perfectly blendable with fingers, which is great if you're looking for a natural look without being cakey (even after building it up a fair bit).
Laura Mercier Flawless Lumière Radiance-Perfecting Foundation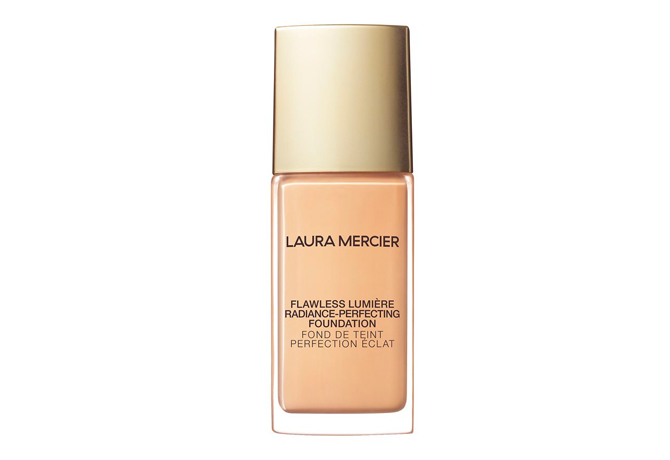 Claims: Laura Mercier's latest foundation is packed with Vitamin C and Silver Ear Mushroom Extracts to give your complexion a luminous coverage that feels very much like second skin. Formulated for all skin types (especially normal to dry), it boasts 15 hours of moisturisation, oxidation-resistance and skin-replenishing properties. You won't go wrong with scoring the right shade from this colour range—take your pick from three undertone categories: cool, neutral and warm.
Our thoughts: This one's made for those who are looking for an alternative to foundation, but still want coverage that looks very natural and luminous. It leaves a dewy finish that isn't too cakey, bright or glossy-looking—so if you have dry skin, this might be your new everyday go-to.
I wouldn't say that it kept my skin moisturised all day long but it certainly felt like I wasn't wearing much on my skin thanks to its relatively lightweight formula.
Shu Uemura Unlimited Breathing Lasting Foundation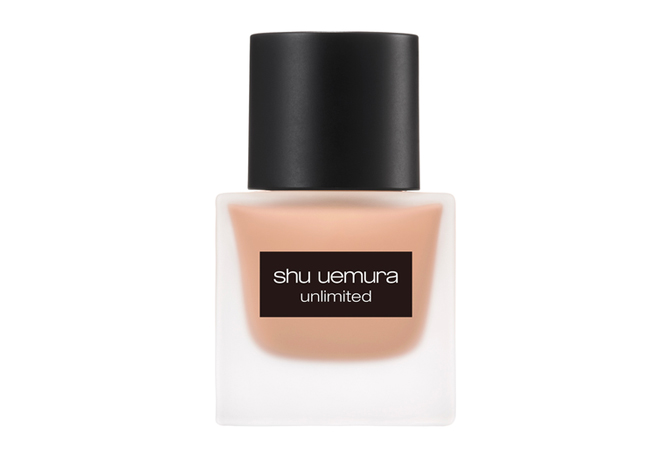 Claims: Available in 24 shades (and perfect for Asian skin types), Shu Uemura's Unlimited Breathing Lasting Foundation offers a semi-matte but "fully natural" finish that can last up to 16 hours. The coverage is medium buildable and easily gives your skin a no-makeup look.
Our thoughts: If you're not jumping on the dewy-foundation bandwagon then you might want to snatch up Shu Uemura's most recent liquid foundation in a heartbeat. It gave my skin a soft-matte effect, which I didn't mind on hotter/more humid days (especially when my face could very possibly sweat my makeup off). It evened out my skin tone neatly and gave adequate coverage—I had some bruises on my right cheekbone from a facial acupuncture review days before and this formula did a good job of concealing those up.
Tip: ensure your skin is thoroughly moisturised before application to improve the foundation's lasting power.
Guerlain L'Essentiel Natural Glow Foundation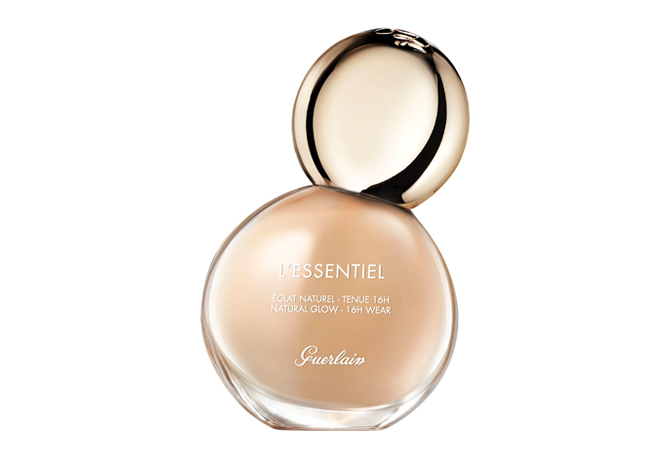 Claims: Made with 97% naturally-derived ingredients, this new luxe foundation by Guerlain has a multitude of skincare benefits apart from enhancing the complexion. The texture is ideal for buildable coverage (light to medium), and its finish is touted to be dewy, luminous, and natural. It comes in a whopping 30 shades to match most skin tones. 
Our thoughts: A little goes a long way with this one. One or two pumps did me good and the formula sets pretty quickly as well. I used it both ways—a smidgen for a natural look, and layered for better coverage. It has the strongest scent compared to the other contenders in this review, but my eczema-prone face didn't mind it.
I like that it gave my skin a dewy glow even after a long day out, although I did notice a shinier countenance by sundown. Those with oilier/combination skin types may need to set it with powder before heading out.
Bobbi Brown Skin Long-Wear Weightless Foundation SPF15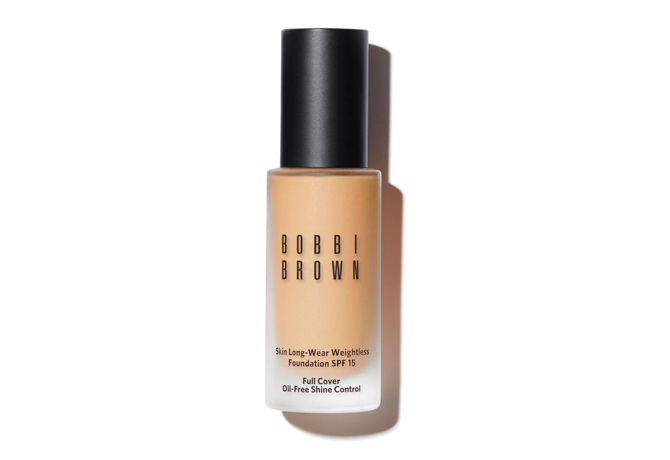 Claims: Packed with marine sugar cane algae extract and natural mineral powders, this foundation is highly-touted to help control excess oil and shine via its skin-true pigments. The standout ingredient in this is moisture-binding glycerin to deliver hydration to the skin all day long. The formula is vegan, gluten-free, and does not have SLS, SLES, parabens and phthalates.
Our thoughts: I actually wore this for a video shoot and I was pleasantly surprised at how well it adhered to my skin. Formula wise, it blended well (better with a sponge than a brush IMHO) on my skin and didn't leave streaky marks. The coverage is natural to medium, with a matte finish that doesn't come off as flat on camera.
I had a giant zit on the day of the shoot so that required more than this foundation to completely conceal it up. By mid-day, I had to blot my face down—although that might have been induced by the (earlier) studio lighting and (later) balmy weather out.