When we think of fashion icons, the glitz and glamour of Hollywood celebrities and personalities may be the first that come to mind. And that's perfectly normal. Popular films, television and literature that depict Western culture have attributed to, and shaped our ideas and ideals. The perfect balance is to have a broad and open mind, while also keeping a firm foot in our local culture.
The current pandemic has brought the Malaysian community closer together, if not more than ever. What is usually a competitive industry has seen fashion designers collaborating with one another for the common good to aid our front liners, and Malaysian consumers choosing to support local vendors and brands to keep businesses running and the economy afloat.
In light of Hari Raya 2020 that is to come, we decided to combine the positives that the MCO has given rise to: a time of reflection and celebrating our local community. We looked back at the most influential icons this country has seen, and for some, have become household names. Check out these Malaysian legends for a quick history lesson and style inspo.
Saloma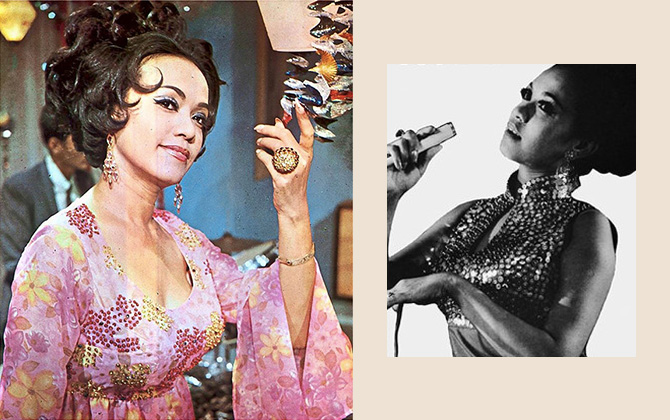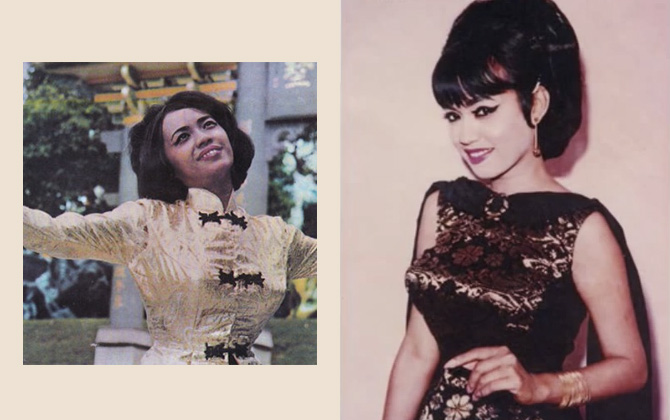 You know a celebrity is legit when he or she goes by a single name. The Singaporean-Malaysian singer made it big when she was signed to record label EMI in the 1950s. Her style perfectly depicts the height of '60s fashion, with floral print babydoll dresses, rhinestones, sequins and a beehive hairdo.
How to steal her style:
i) Hourglass shapes
ii) Rhinestone embellishments
iii) Gold-toned accents
P.Ramlee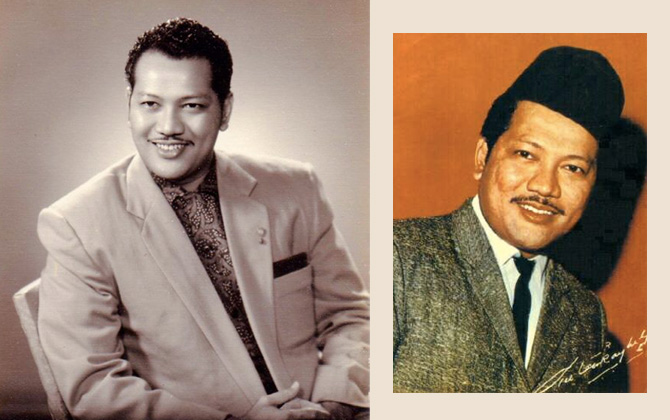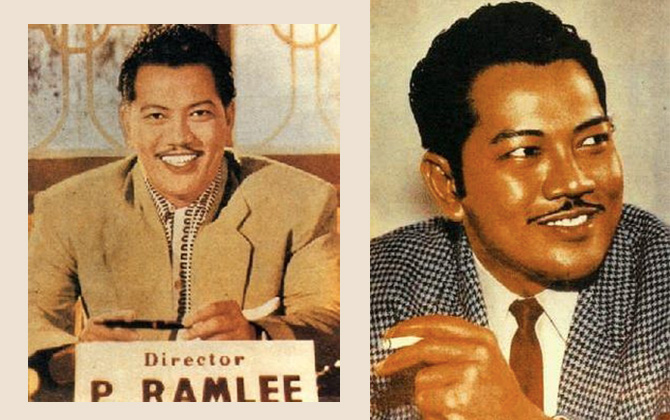 This silver screen legend needs no introduction. Born Teuku Nyak Puteh Bin Teuku Karim, the actor, director, singer songwriter, composer and producer remains to be one of the most prolific creative geniuses this country has seen. Once married to Saloma from 1961 to 1973, the pair made a strong power couple.
Read more about his legacy here.
How to steal his style: 
i) A broad-shouldered suit
ii) A batik shirt
iii) A skinny tie or a pocket square
Sudirman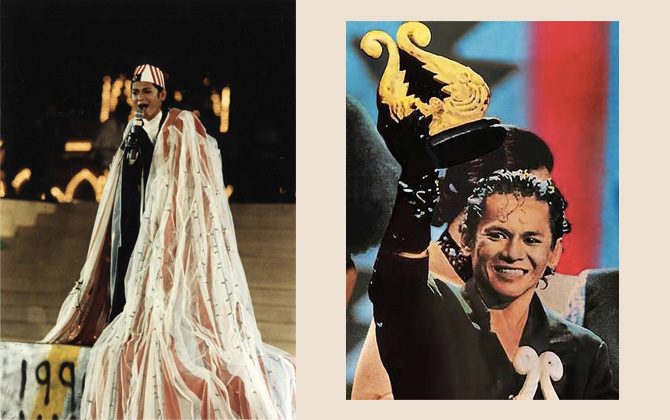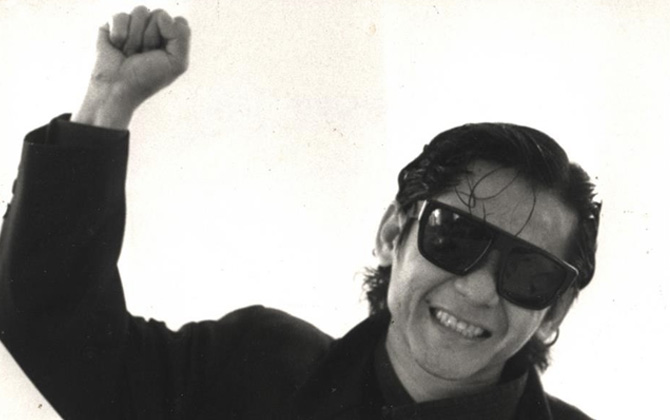 Dubbed to be the 'Michael Jackson of Malaysia', the singer-songwriter's big break came when he won Bintang RTM in 1976. Born in Temerloh, he was the youngest of seven children and is reported to have loved singing and entertaining even at a young age. With a peak career in the '80s, his cool cat attitude is visible seen with his monochromatic ensembles, slicked back hair and popped collar.
How to steal his style:
i) Black blazer
ii) Dark sunglasses
iii) Vinyl gloves
Maria Menado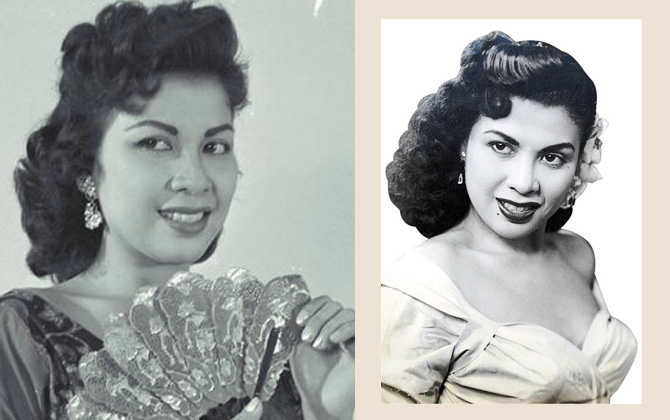 Did you know that Maria was picked by Time magazine as the most beautiful woman in Malaya in November 1957? And it's easy to see why, the silver screen siren's beauty was indeed captivating but so was her feminine style. Reach for soft and sensual silhouettes that flaunt your figure, no matter what your size.
How to steal her style:
i) Sweetheart necklines
ii) Opulent jewellery
iii) Baju kebaya
Siput Sarawak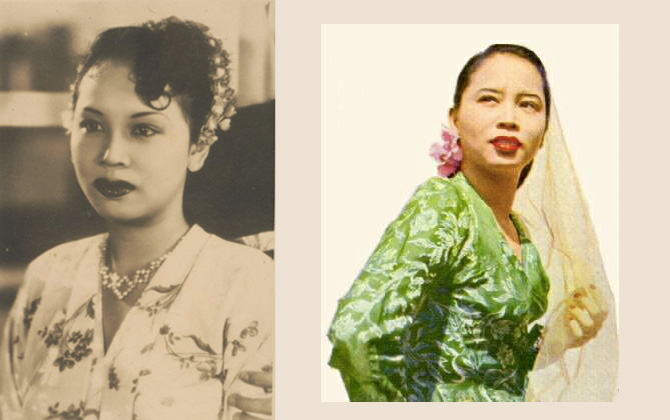 It's no secret which part of Malaysia Siput is from. Born Ramlah binti Mohamad Sulaiman, she was the femme fatale of her time. With a name as unassuming as Siput, it's interesting to know she was popular for playing strong female characters. Armed with a veil and flowers in her hair, you wouldn't see her coming.
How to steal her style:
i) Leafy green print
ii) Bejewelled chokers
iii) Floral crowns
For more Raya stories, click here.
| | |
| --- | --- |
| SHARE THE STORY | |
| Explore More | |