Established around 50 years ago to promote French fashion culture, Haute Couture Week—as hosted by the Fédération de la Haute Couture et de la Mode—is one of the most important and opulent fashion events to exist. Taking place twice a year, every January and July, this grand affair ushers in designers, labels, fashion critics and couturiers from across the globe to gather for one thing, and one thing only—high fashion.
Kicking off the recent Autumn/Winter 2022 couture week that took place from the 5th to the 7th of July was Daniel Roseberry's Schiaparelli, boasting pieces that were intricate, unique and mesmerising—so much so that they looked like artworks that belong in a museum. Notable looks from the show included flowers made from coloured stones and metal vine leaves that existed alongside poufy silhouettes and ruched taffeta, a much-explored theme by Elsa Schiaparelli herself.
Elsewhere, Iris Van Herpen drew inspiration from Ovid's famous poem, Metamorphoses. Debuting tech-infused fashion that's synonymous with her namesake label, 3D-printed embellishments, upcycled fabrics and laser-cut halos were paraded oh-so gracefully on models down the runway. With too many memorable collections and moments that took place in and outside of Paris, we've taken the liberty to list down some of the best. Read them below.
1. Chanel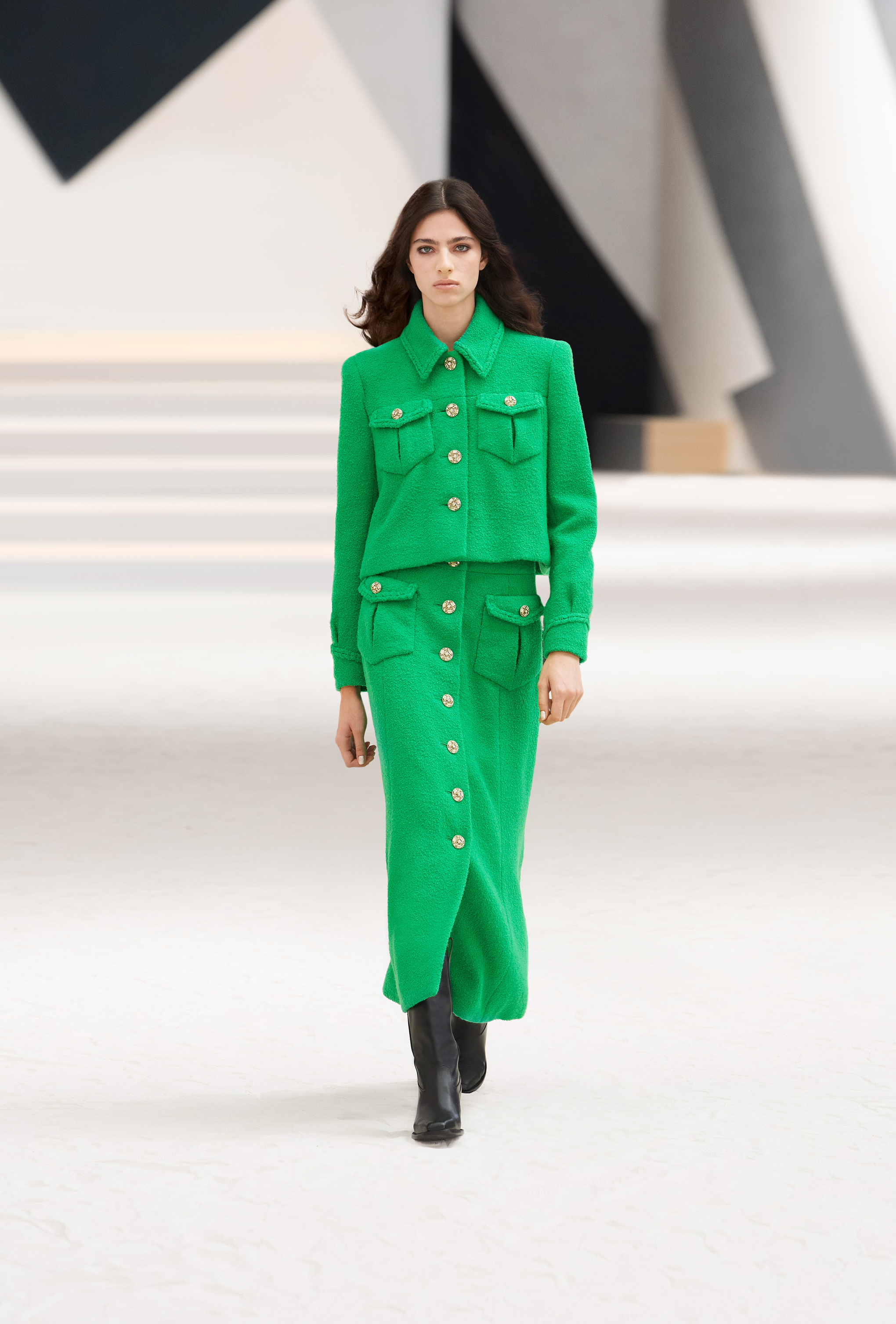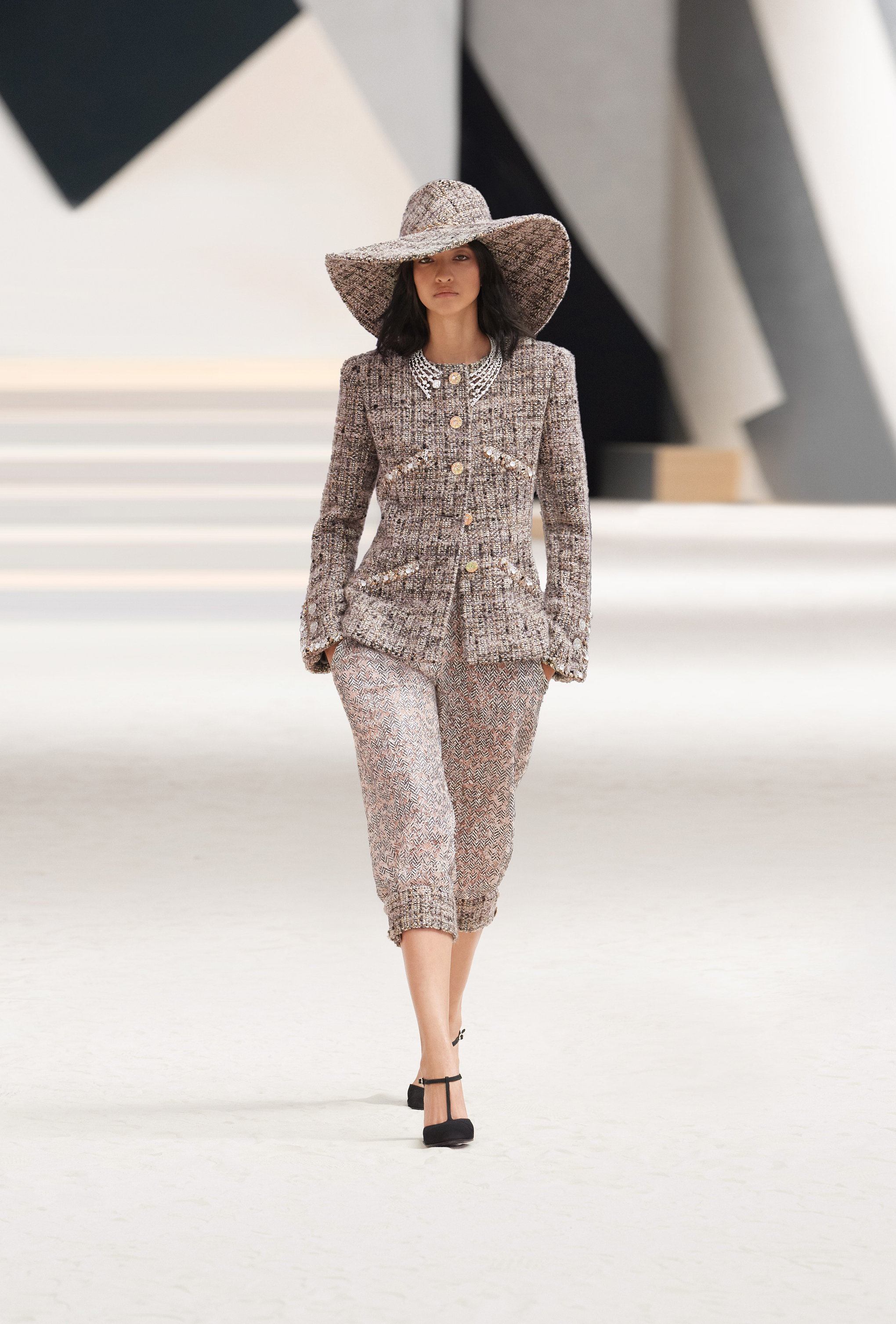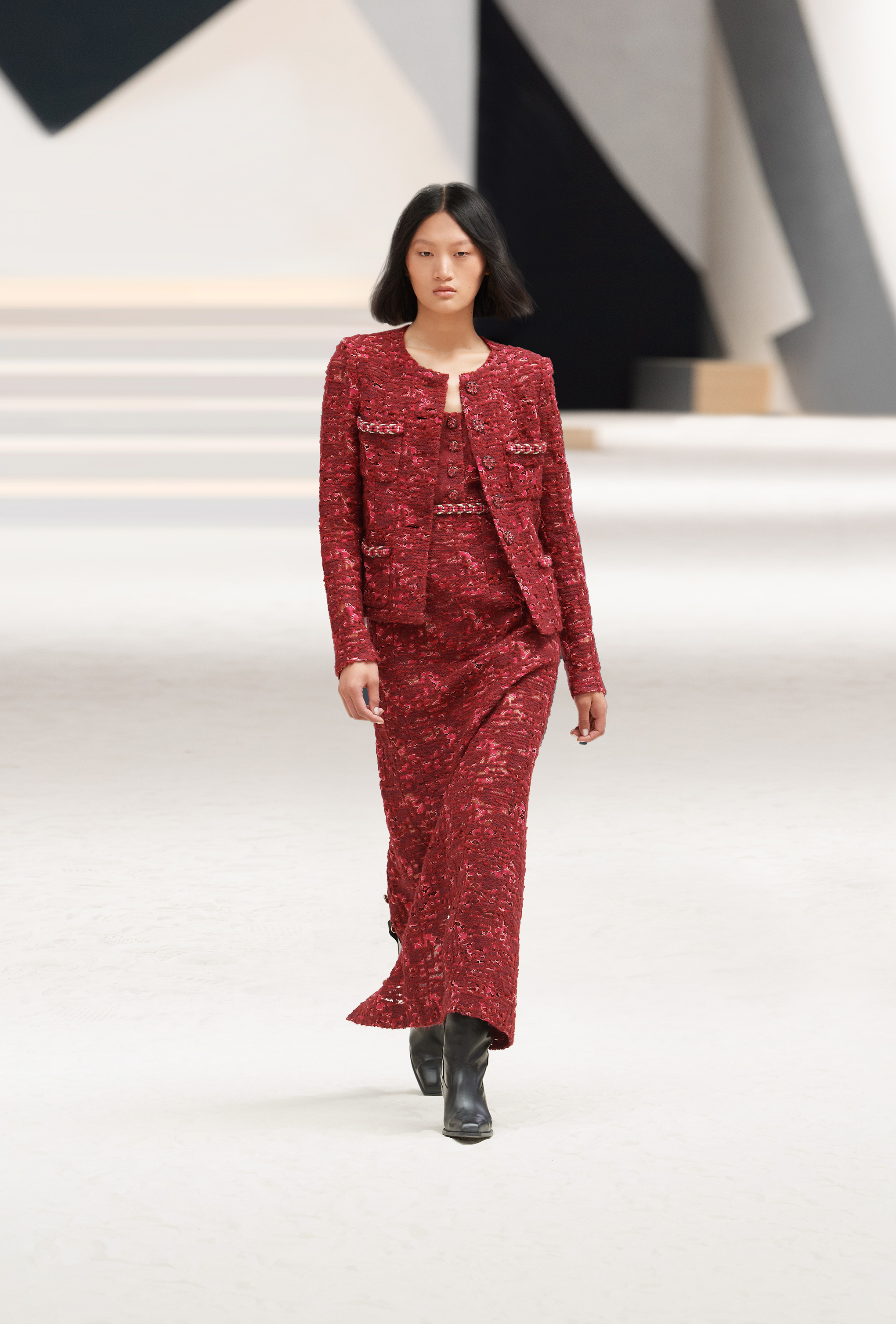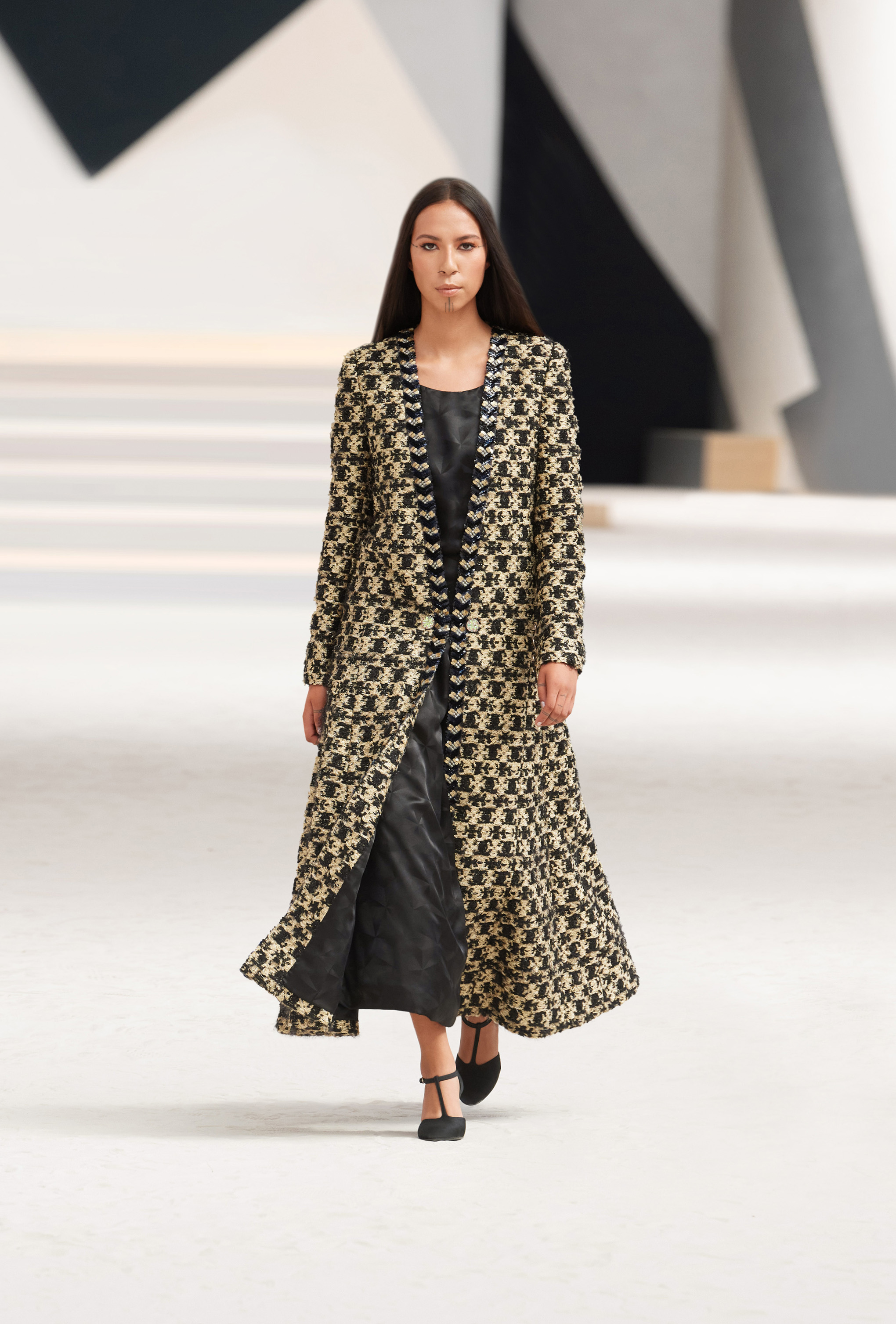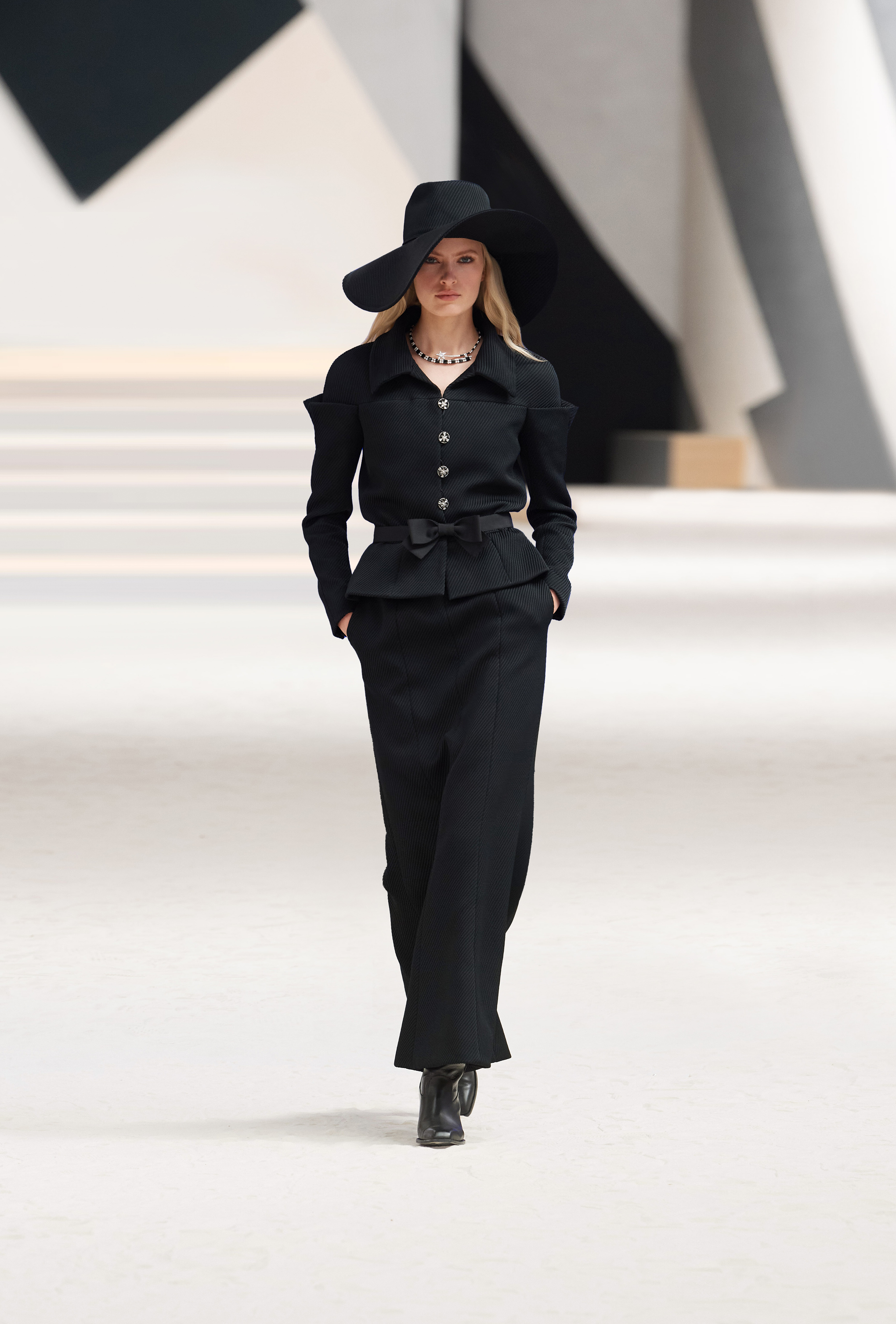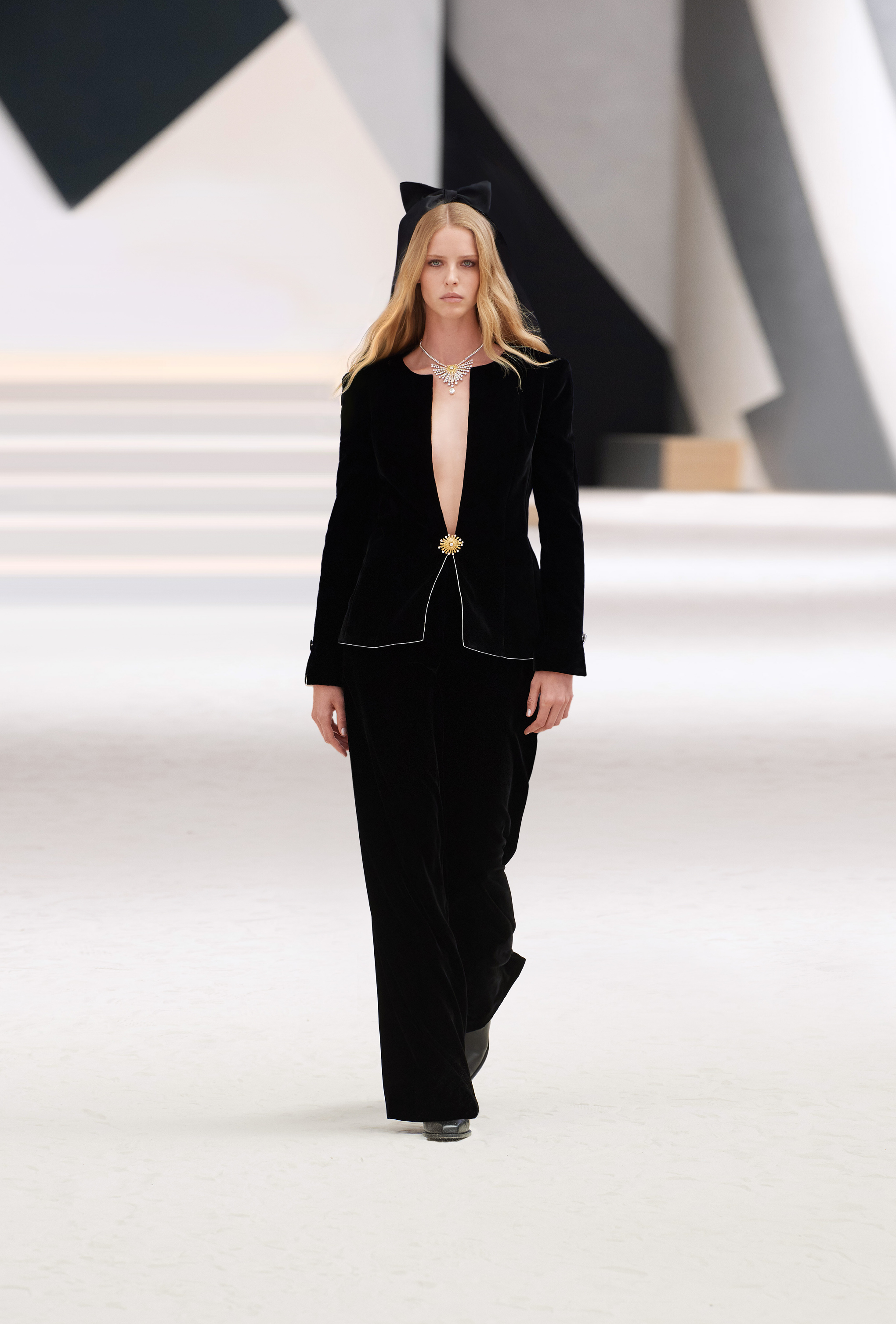 Continuing her dialogue from the previous couture season, Virginie Viard took to experimenting and drawing allusions to Chanel from the 1930s. Displaying silhouettes that were reminiscent of Mademoiselle Chanel herself, suits, long dresses and garments with lace were familiar but entirely different in their own way.
Tweed jackets and pleated dresses were presented with subtle, yet refined changes to them, paired with necklaces that paid tribute to the 1932 High Jewellery collection, Bijoux de Diamants. As per the press notes, Viard shared that the use of necklaces in this collection as "celestial elements" were fitting as they complemented the pleats on some of the couture pieces. The suits came with strong shoulders and those that were accompanied by pleats were inlaid, reworked and repainted in resin, making them slightly varied from the traditional Chanel look. This season's collection also showcased Western-chic elements, featuring cowboy boots and T-strap pumps, a beautiful nod to the Étrier de Paris equestrian centre where the show took place.
2. Dior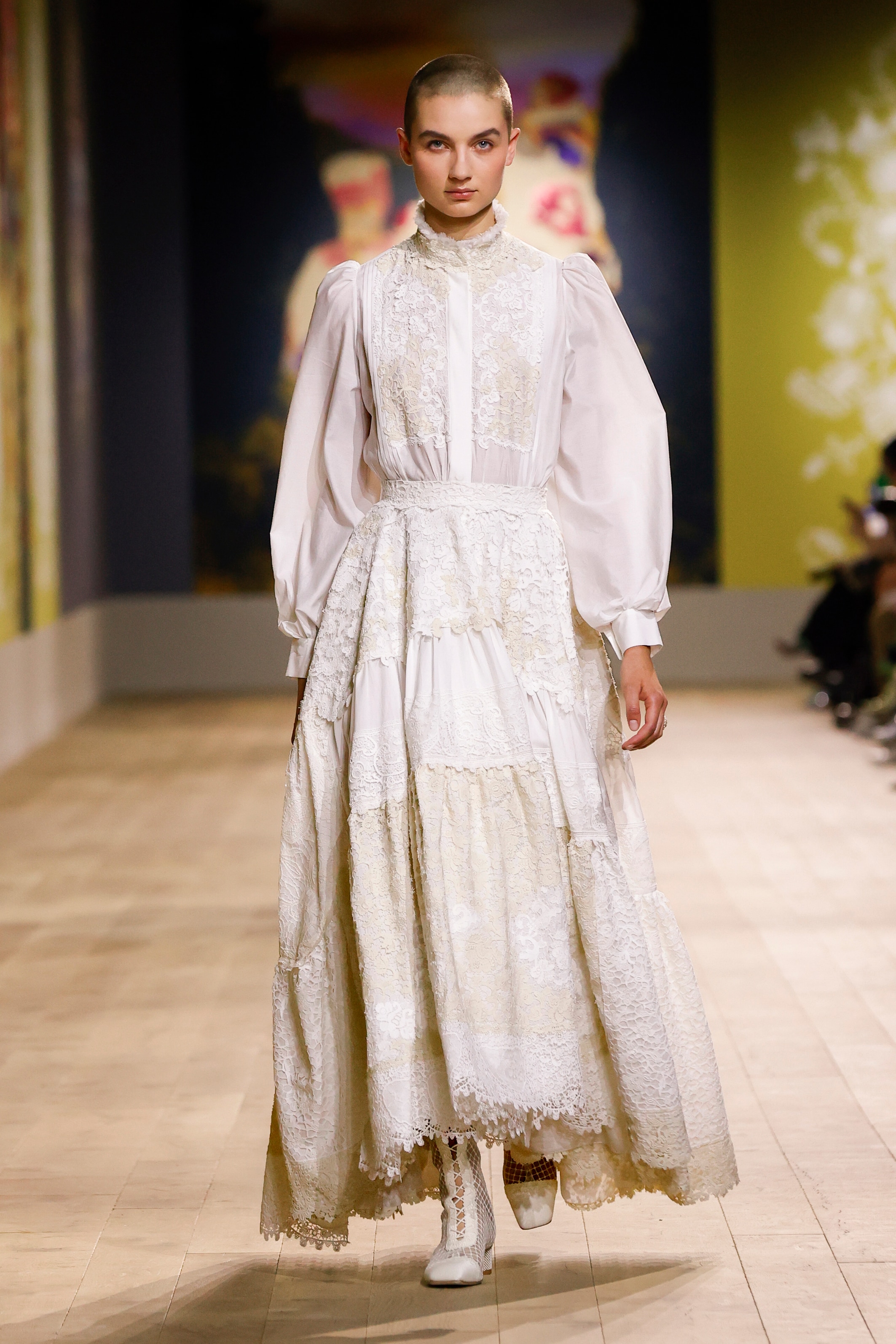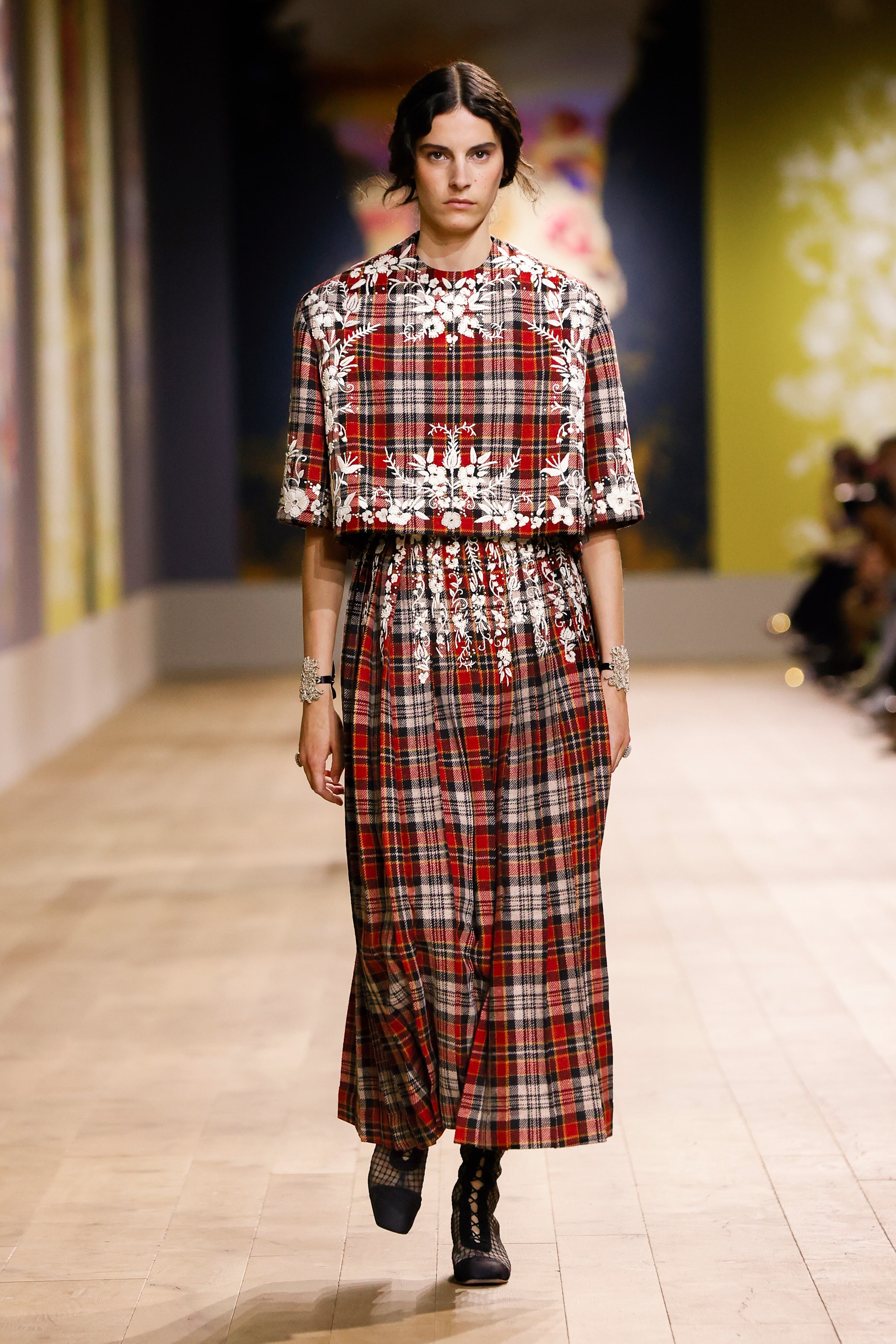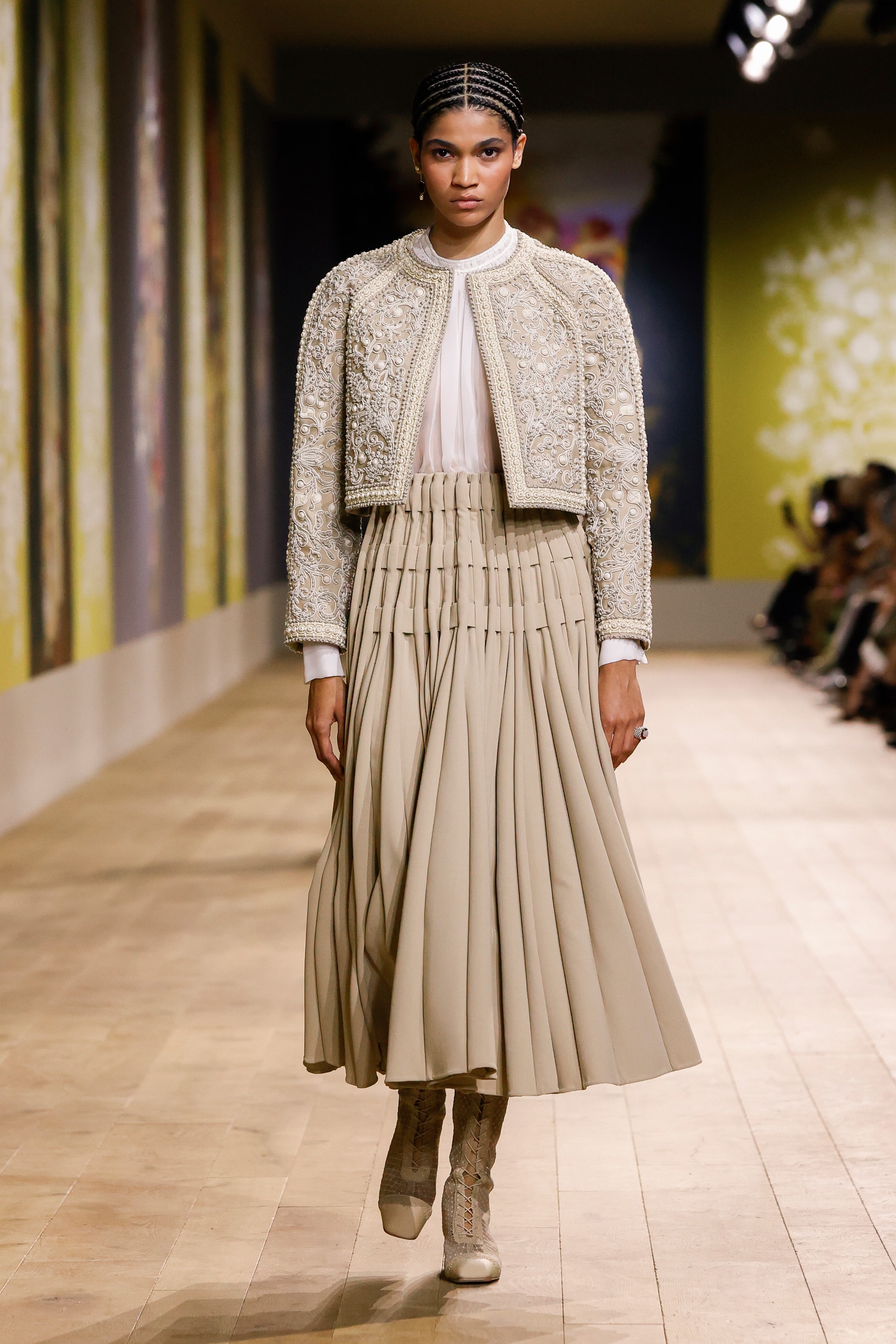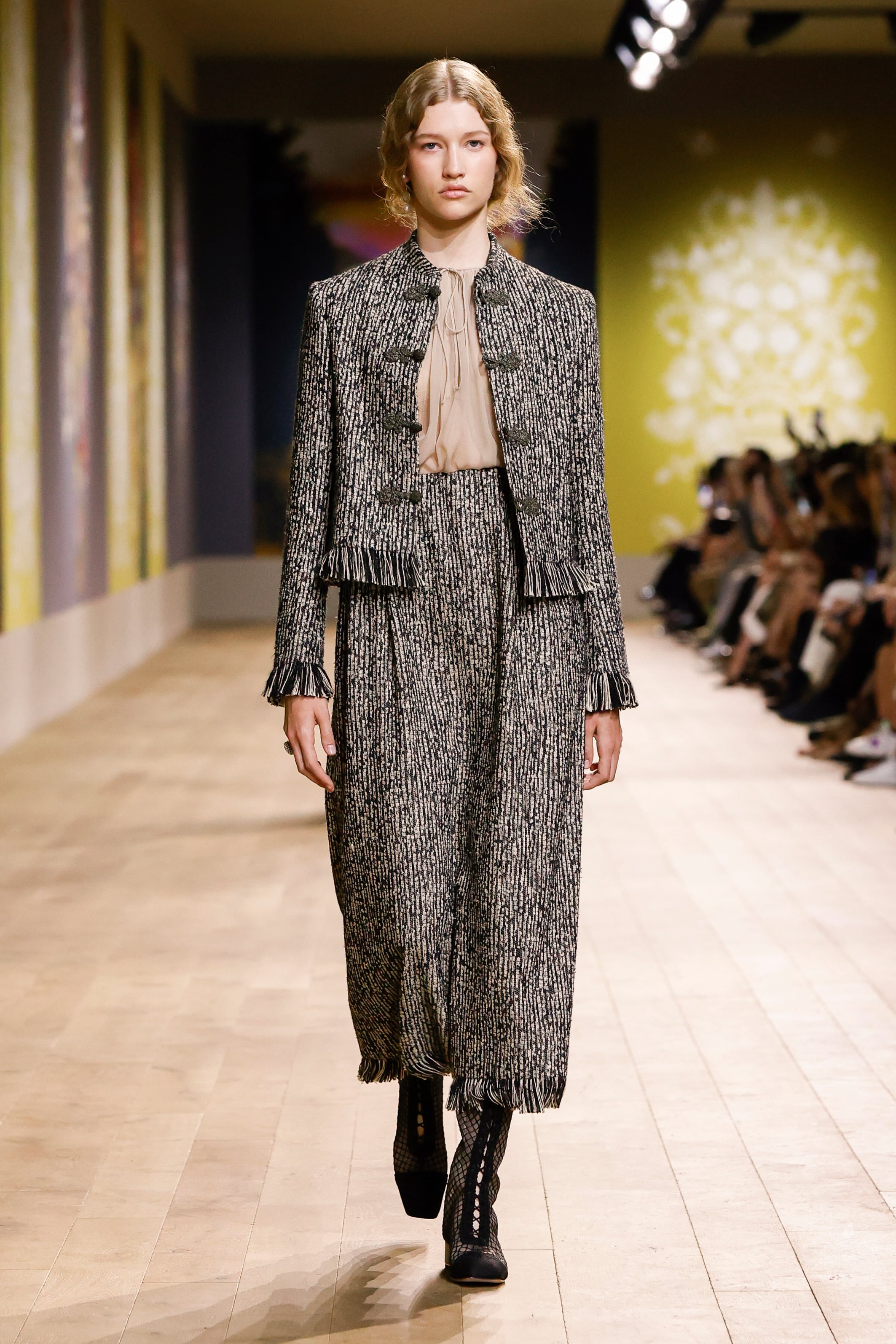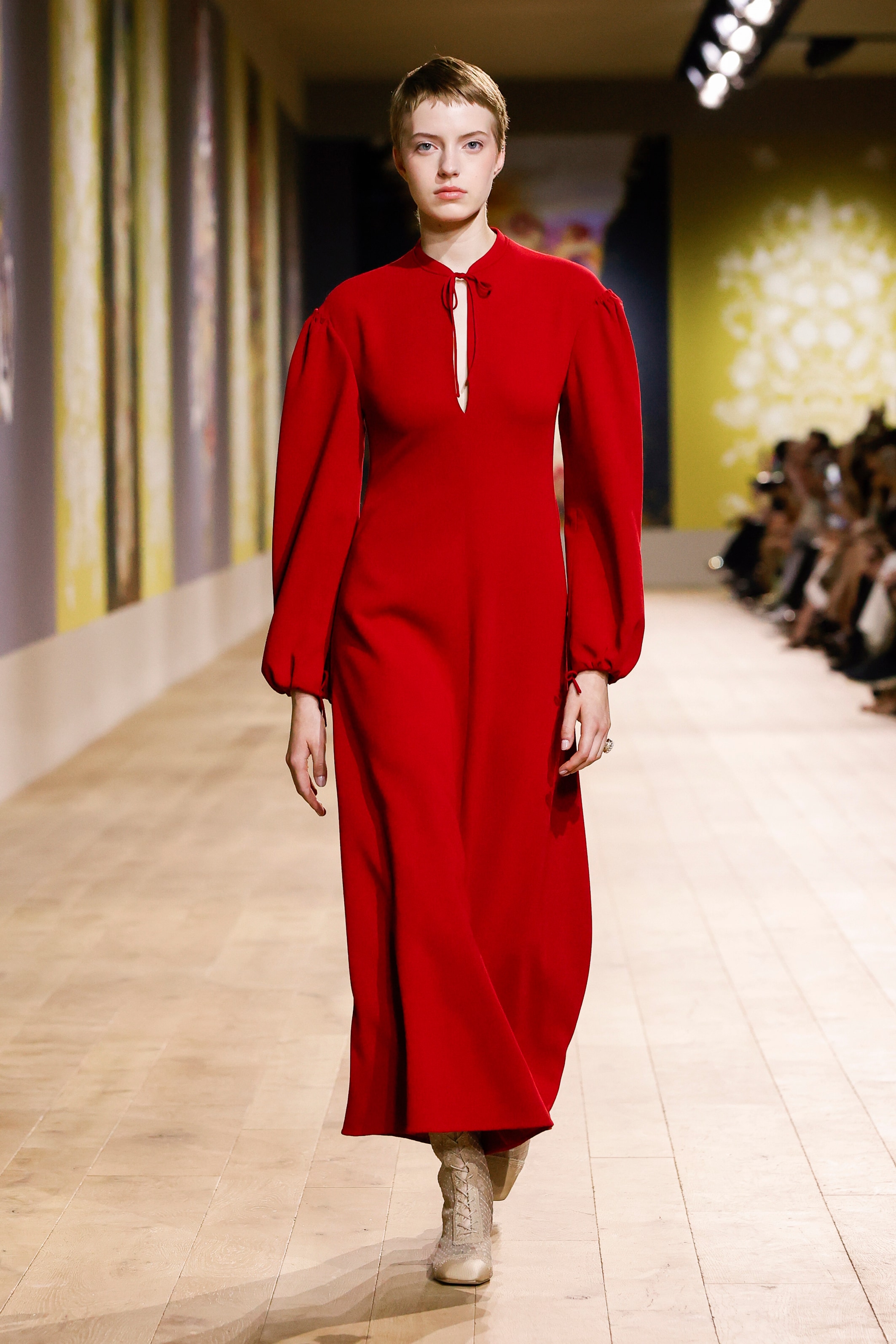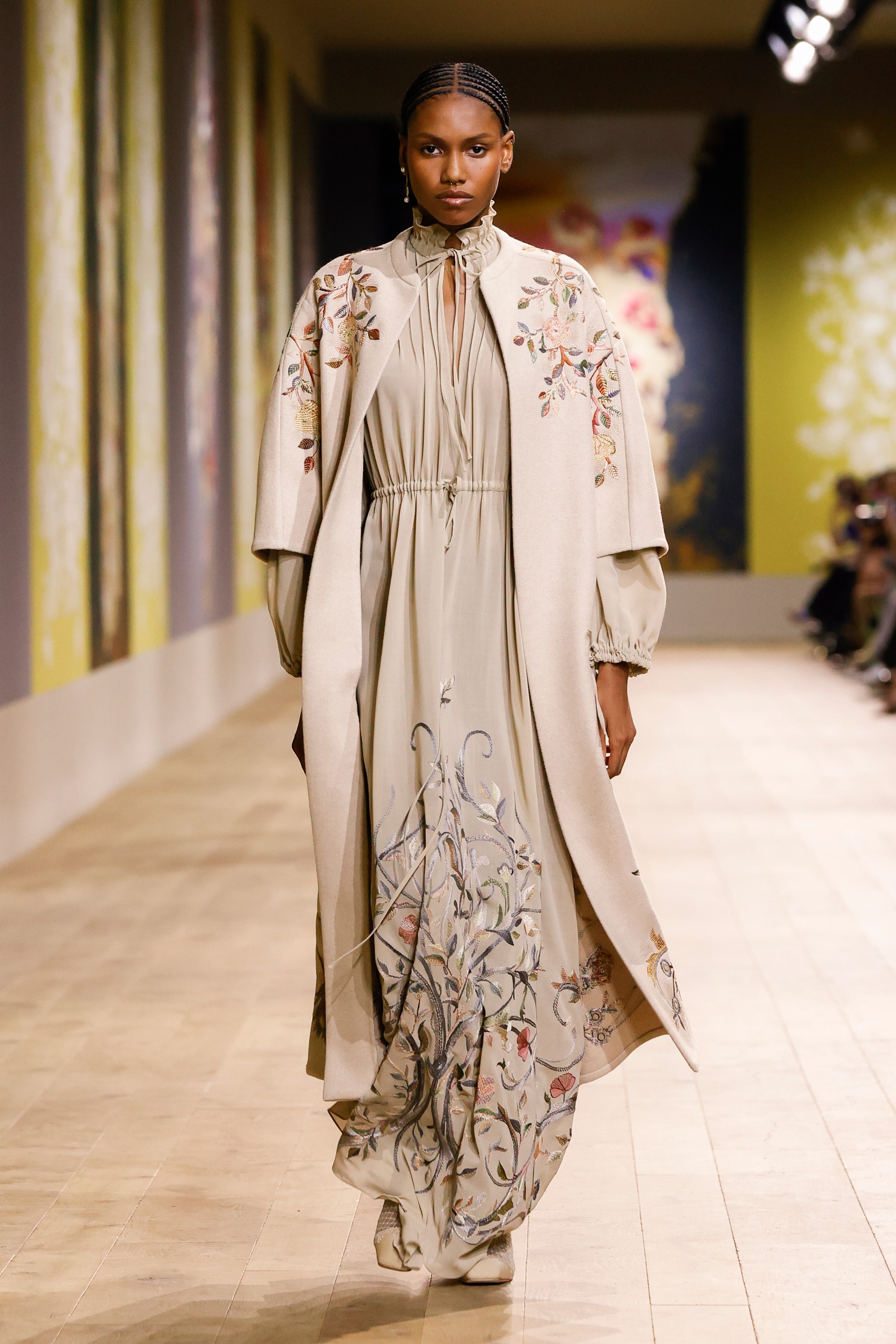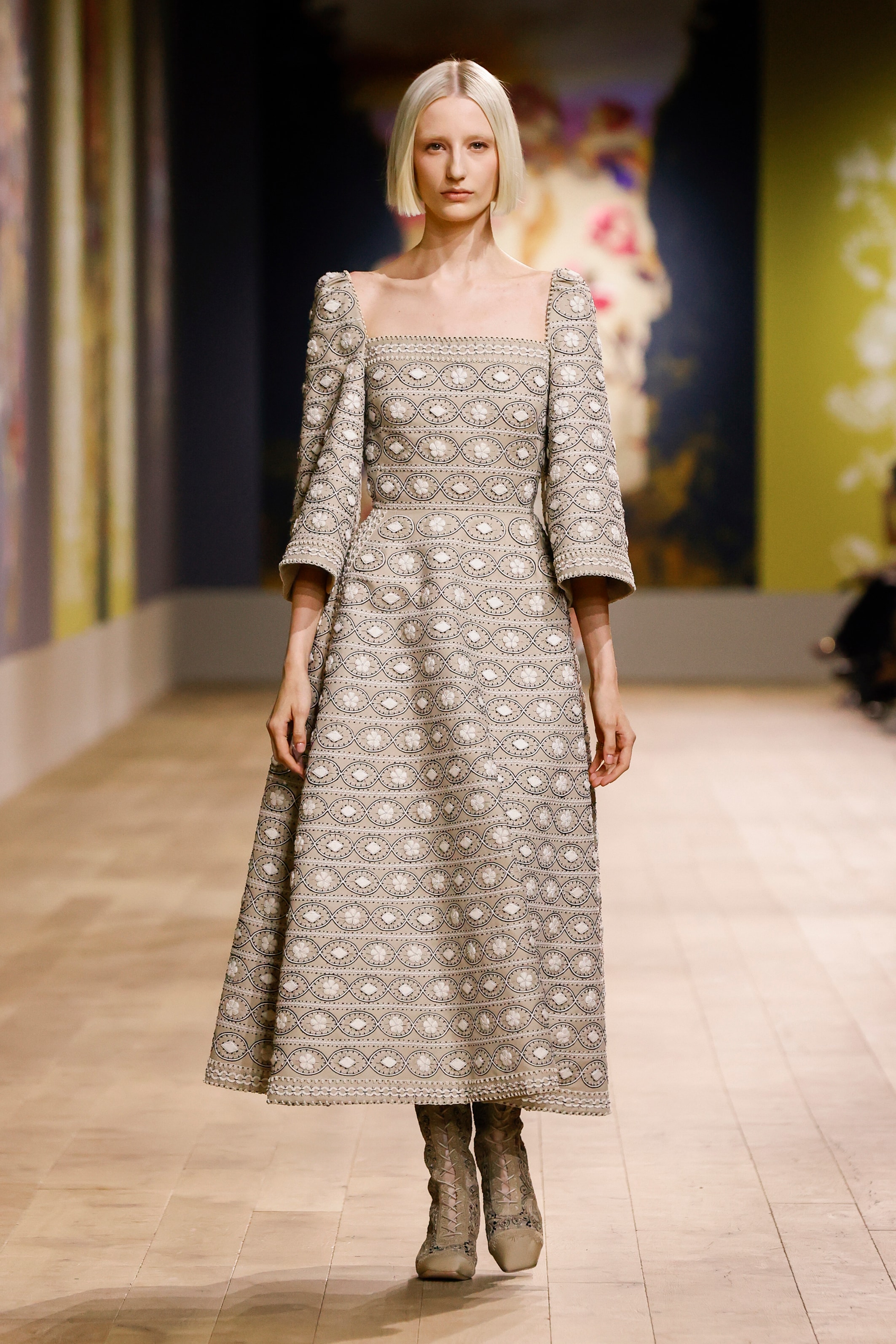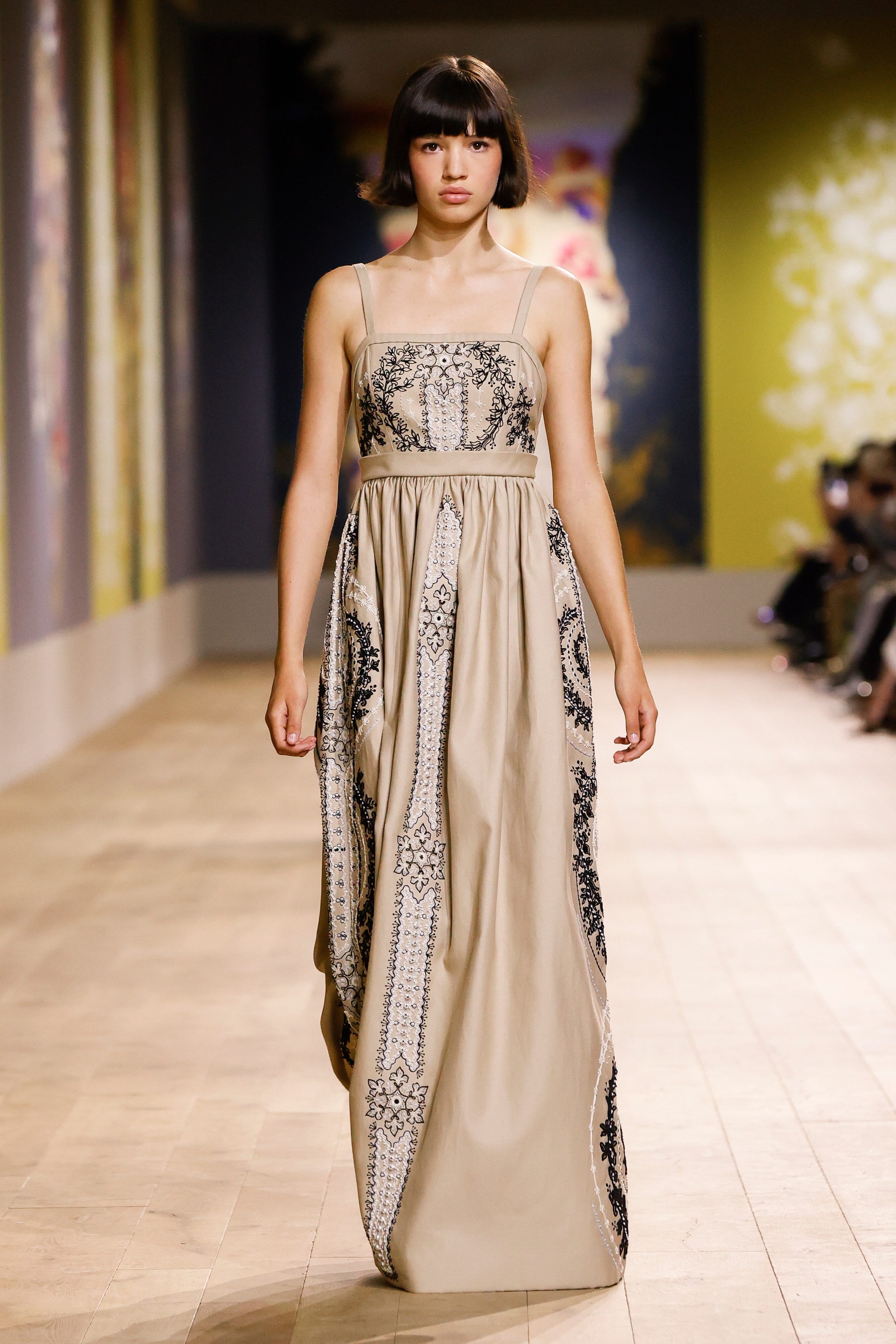 Maria Grazia Chiruri's strength in manipulating and reworking fabrics falls hand in hand with her ability to weave stories into its seams. And that's exactly what has been done this season. Inspired by Ukrainian artist Olesia Trofymenko's work, which centres around the Tree of Life—a well-known entity that exists in the folkloric tales of many cultures—Chiuri delivered a collection that explores different customs, thus inviting an open dialogue.
Embroideries are brought together by silk and cotton threads, and yarn—depicting the tree of life and its roots, branches and trunks—and were deployed on wool, cotton fabrics and cashmere. On dresses, patchworks of braids were held together by bronze-black lace and guipure. Silk chiffon, on the other hand, was used on long, airy dresses that are reminiscent of smocks—a theme of clothing heavily explored by Chiuri across all seasons.
3. Balenciaga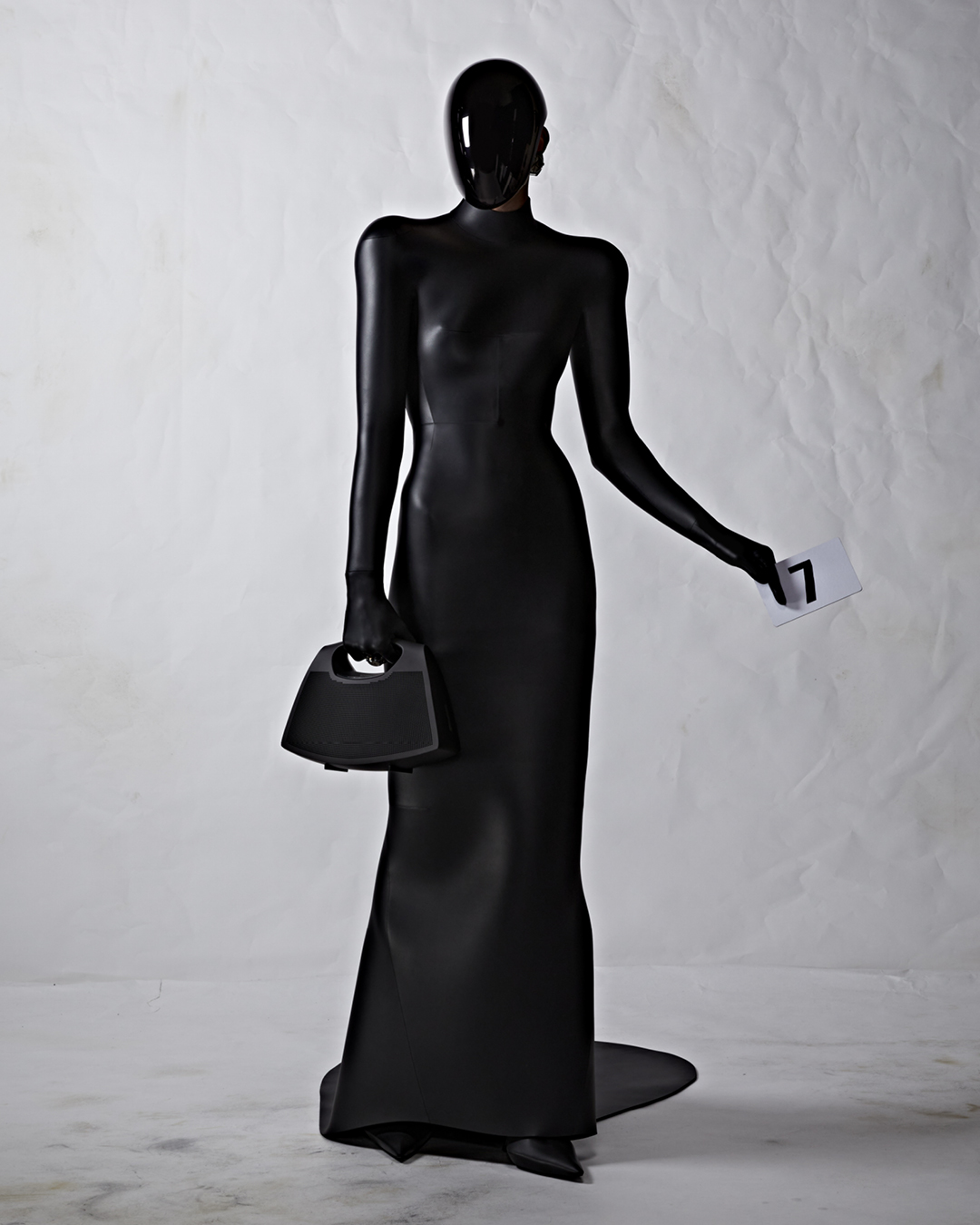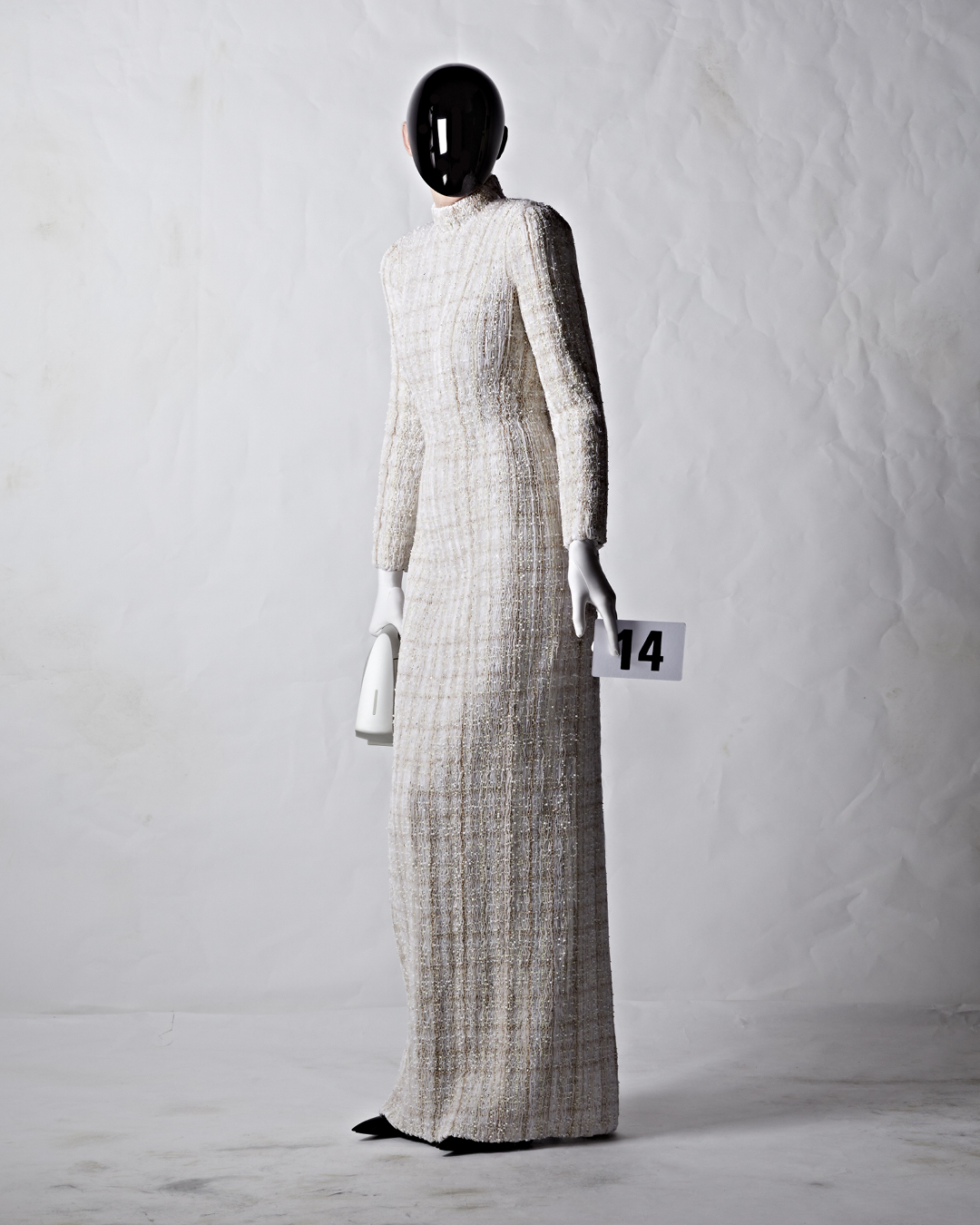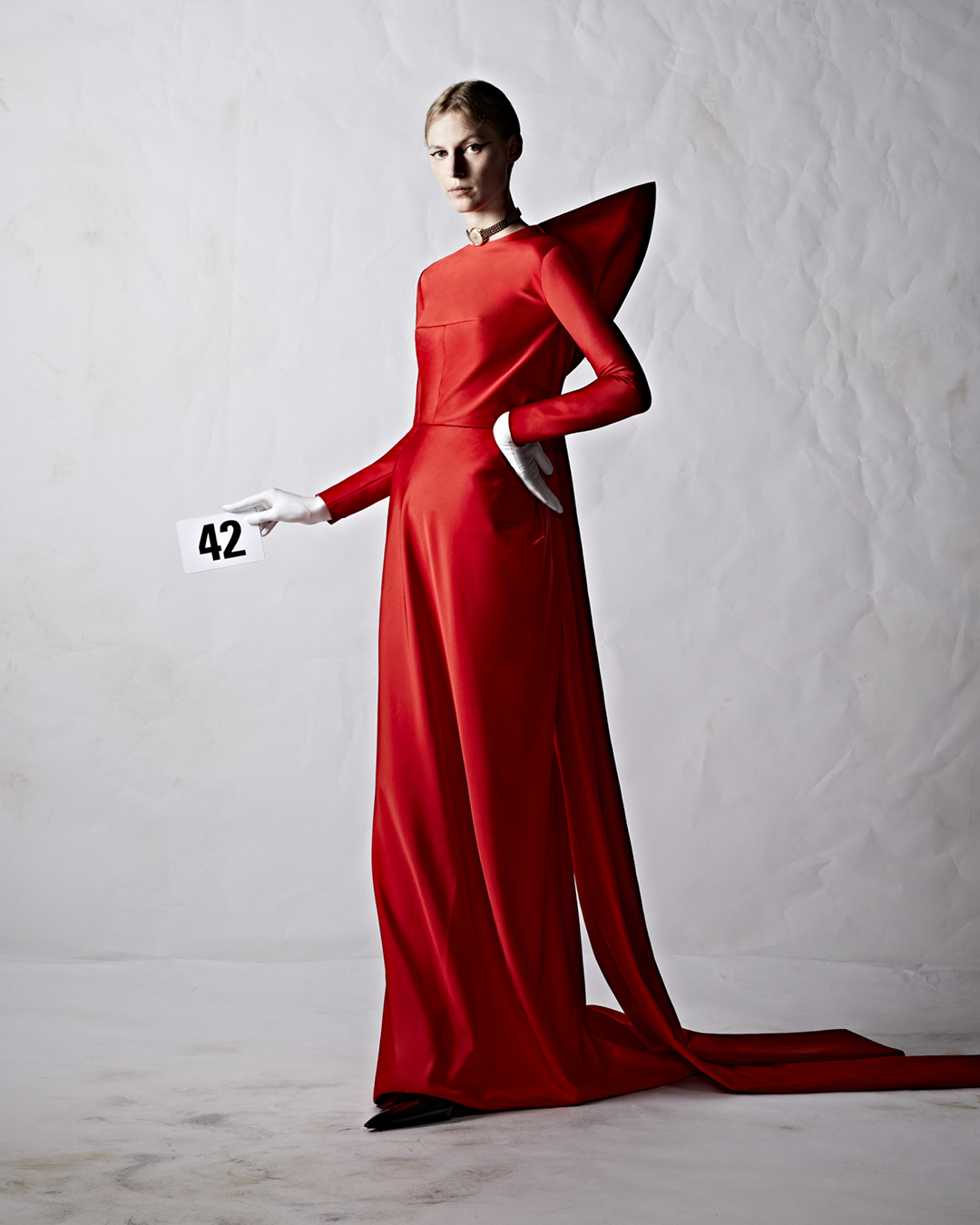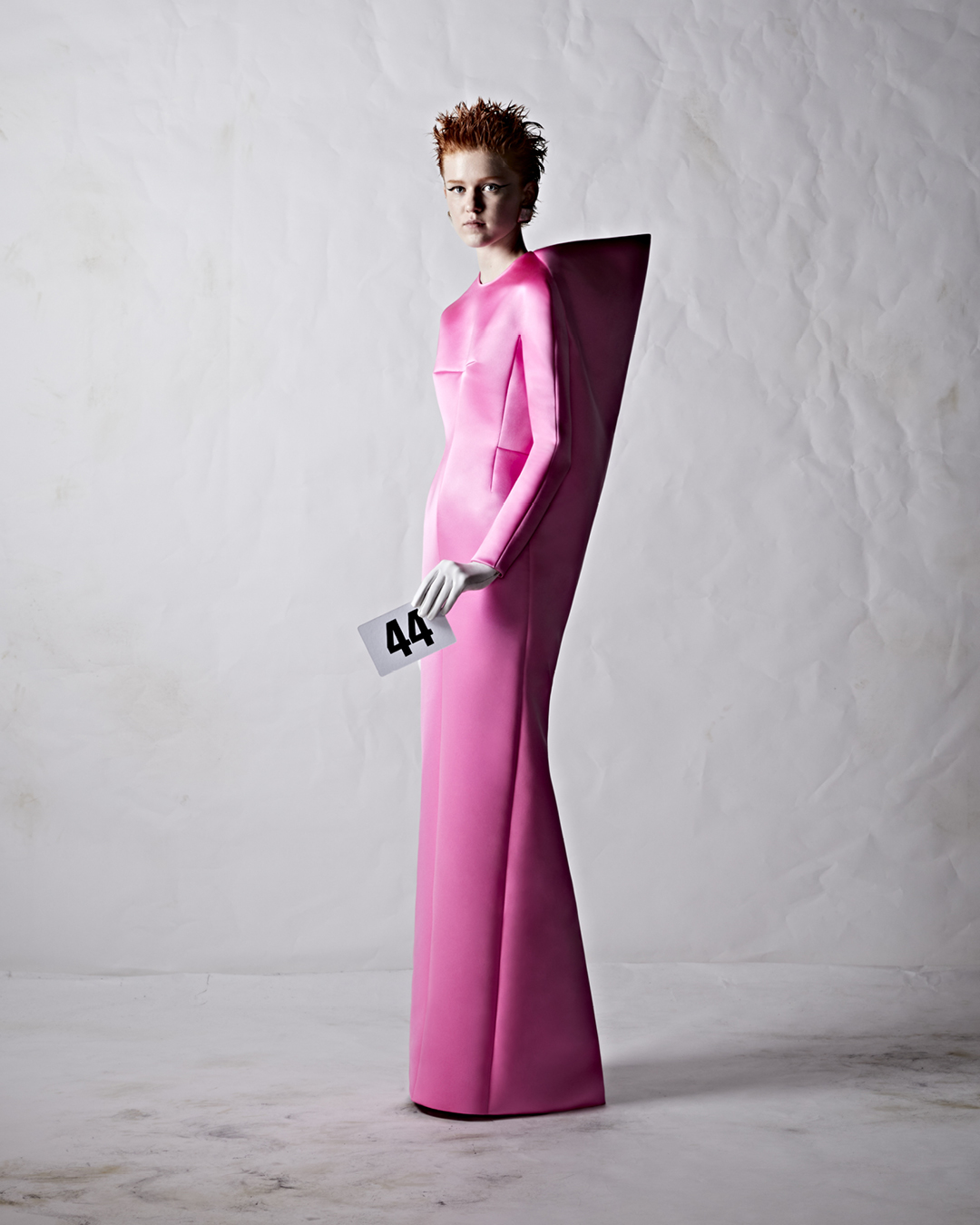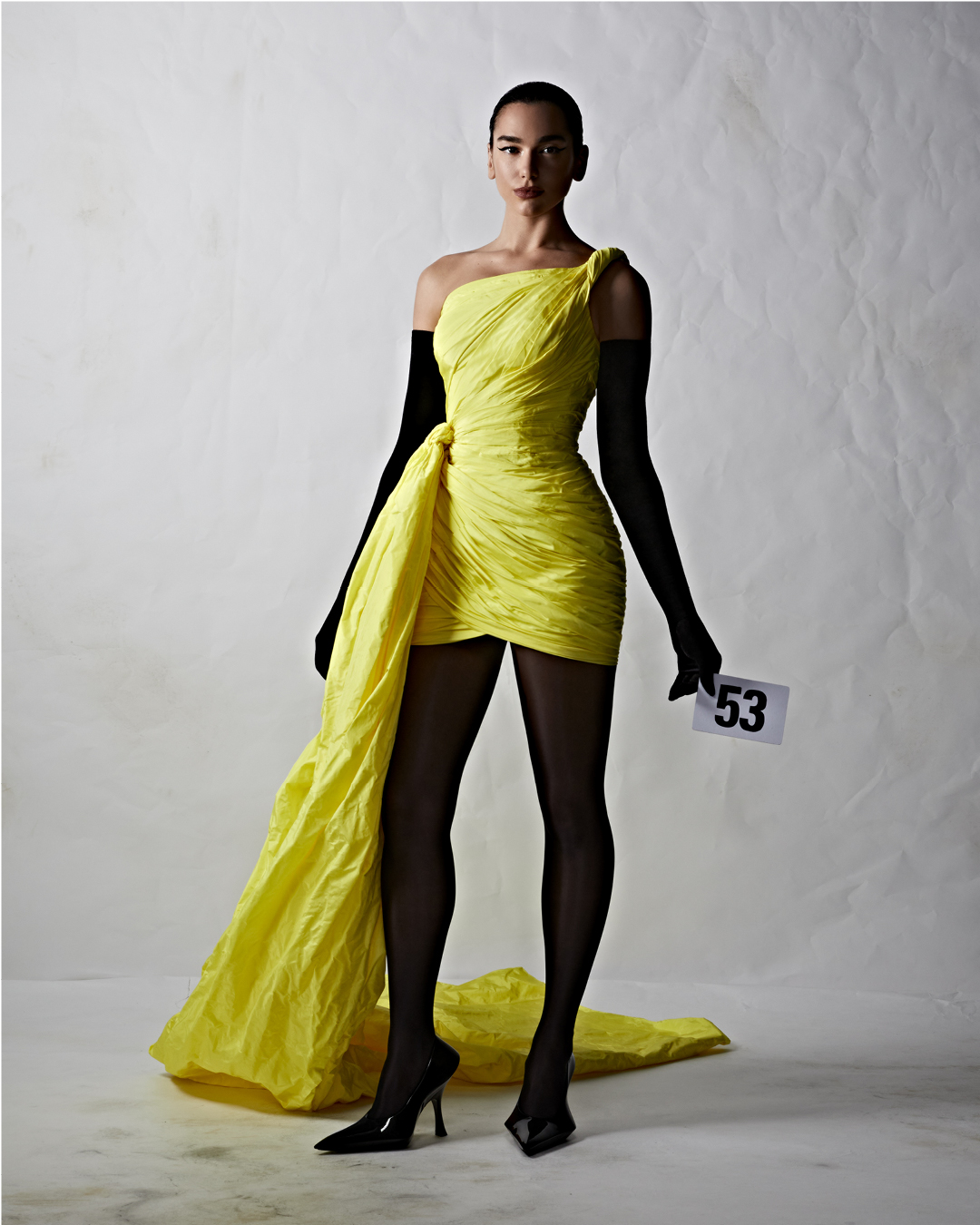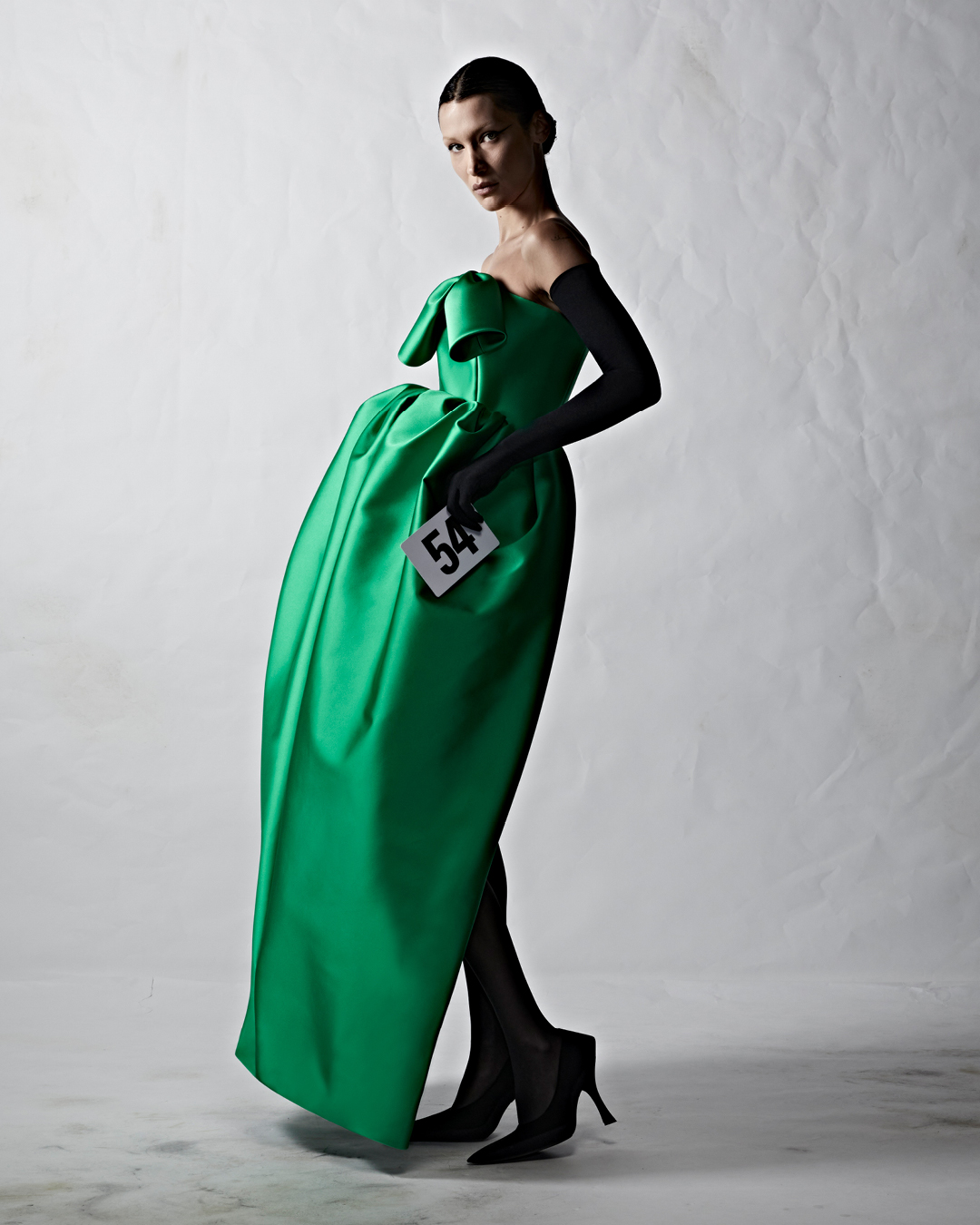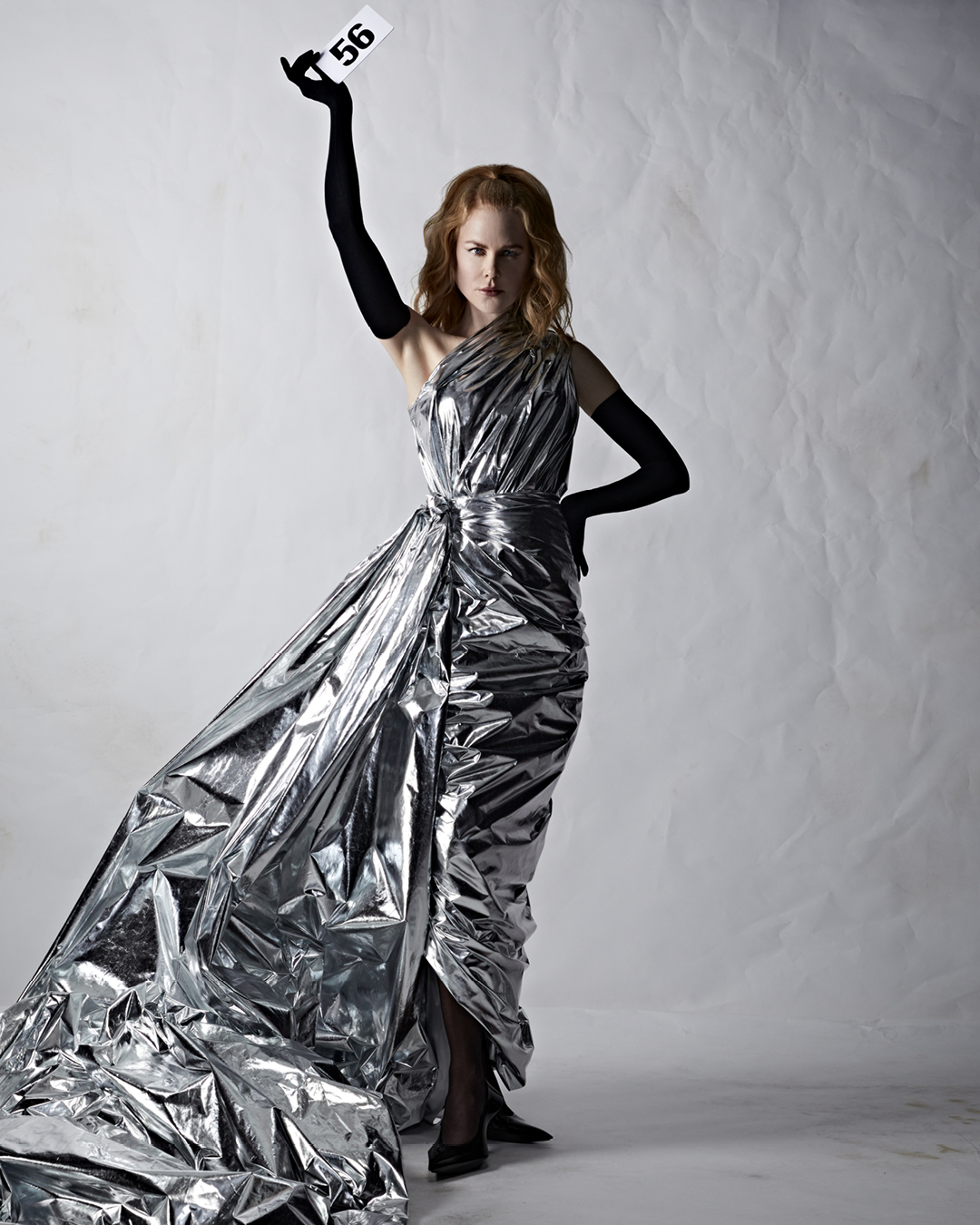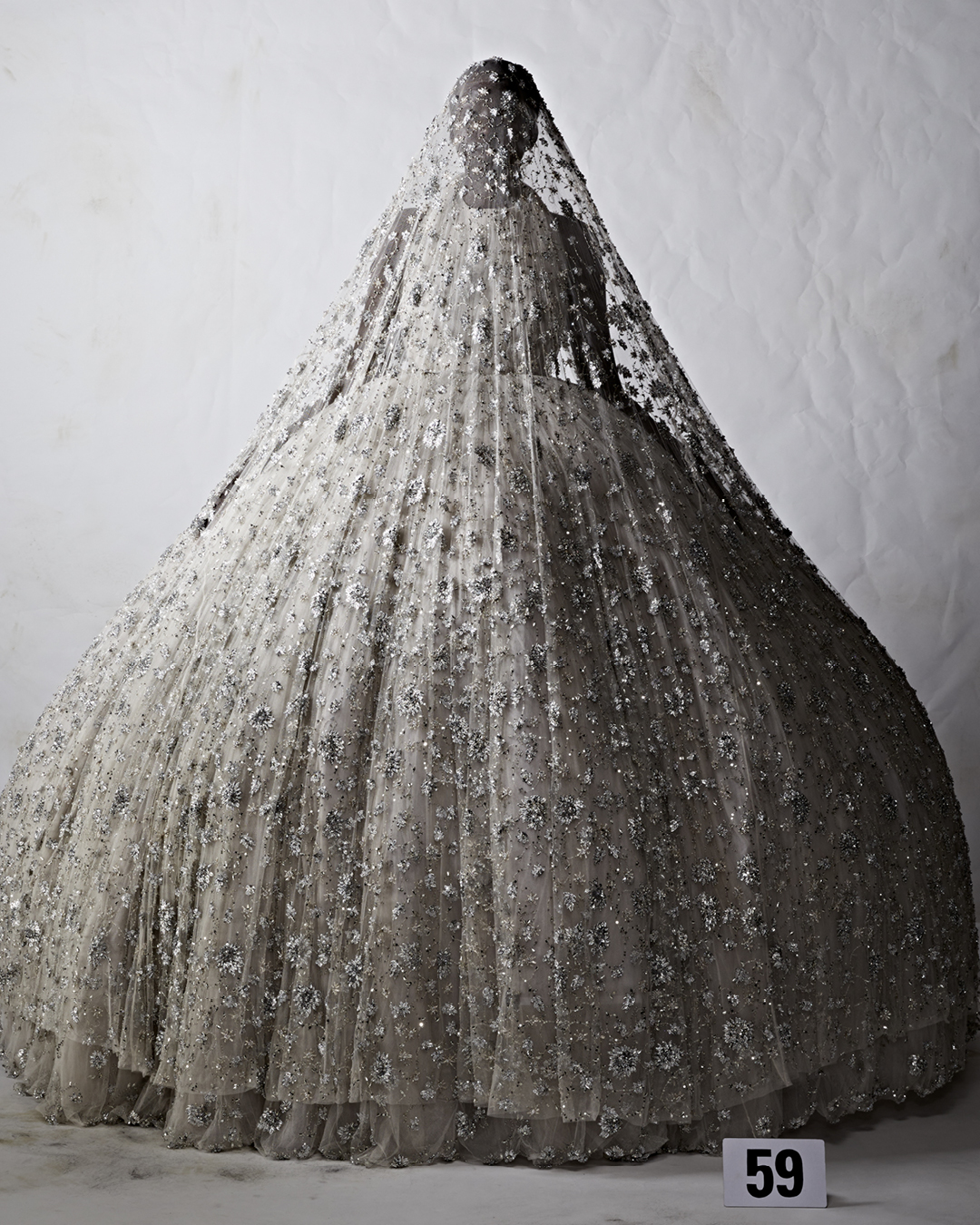 In an exciting turn of events where the runway had more notable moments than the guests in attendance, the show began with a love poem recited in the background, seemingly voiced by an AI as the models walked down the runway. Once again, Demna explores the dystopian realities of our humanity as evident in this collection. Look 01 saw a model covered neck to toe in a scuba bodysuit, wearing space pumps, a neoprene face shield, and a speaker bag that was designed in collaboration with electronics brand Bang and Olufsen. Yes, the same brand that made Miranda's phone in The Devil Wear's Prada.
Weaving in a sense of his own identity into this collection while paying homage to the label's roots, we are also presented with renditions of Cristobal Balenciaga's original silhouettes. Look 54, as seen on model Bella Hadid was the perfect example of taking something old and turning it new. The green satin dress that's big in volume and with a very recognisable split down the back became the talk of the fashion community on Twitter as it took a similar shape as the Amphora dress from the Summer collection of 1949.
Bella Hadid for Balenciaga, AW22 Couture by Demna Gvasalia/ The Amphora dress from the S59 Haute Couture Collection by Cristobal Balenciaga. pic.twitter.com/YI7Zck9wQe

— REN (@imthespecialk) July 6, 2022
Another breathtaking feat was getting the likes of Naomi Campbell, Nicole Kidman and Kim Kardashian to make an appearance on the runway itself. In a star-studded performance staged by the creative director, Demna's intent on democratising haute couture to the masses was well realised. A couture store selling certain items from the collection is now open at Avenue Georges V, where you can purchase the iconic speaker bag, upcycled pieces and Balenciaga porcelain figurines as a souvenir!
4. Schiaparelli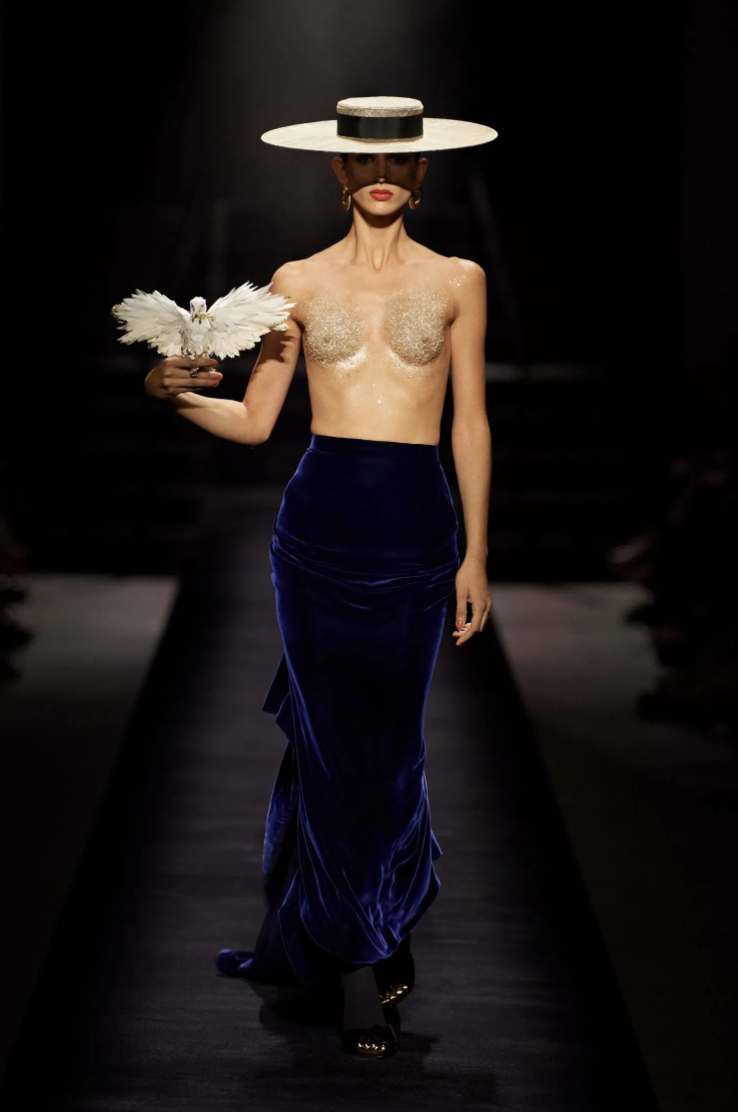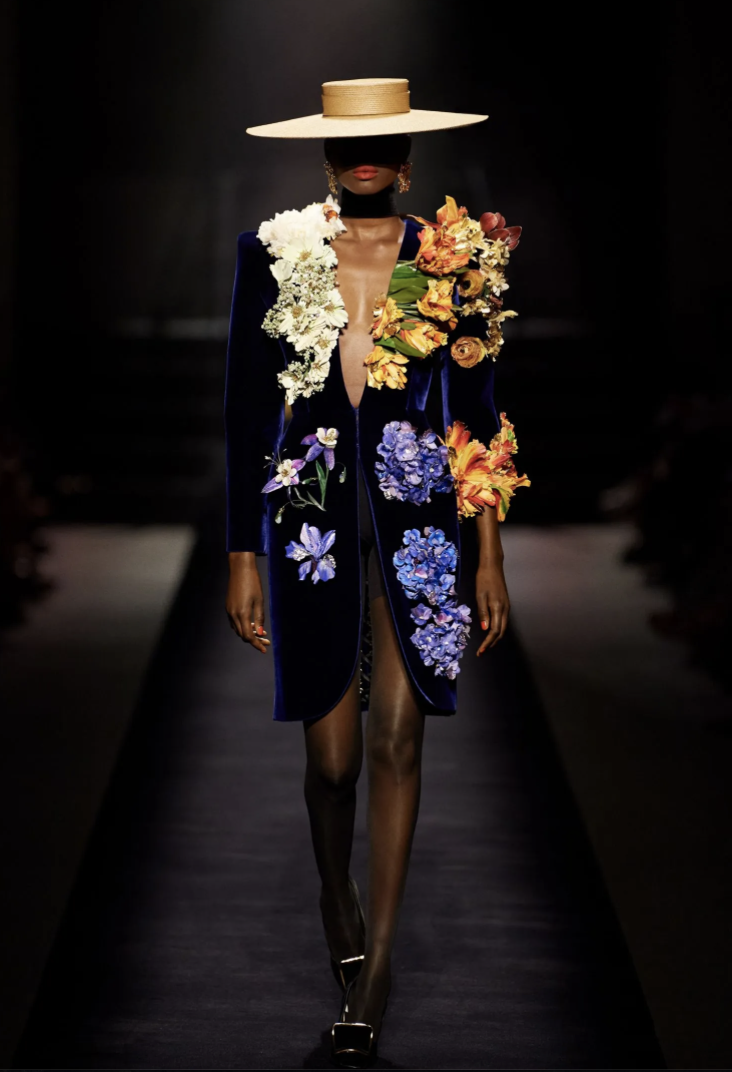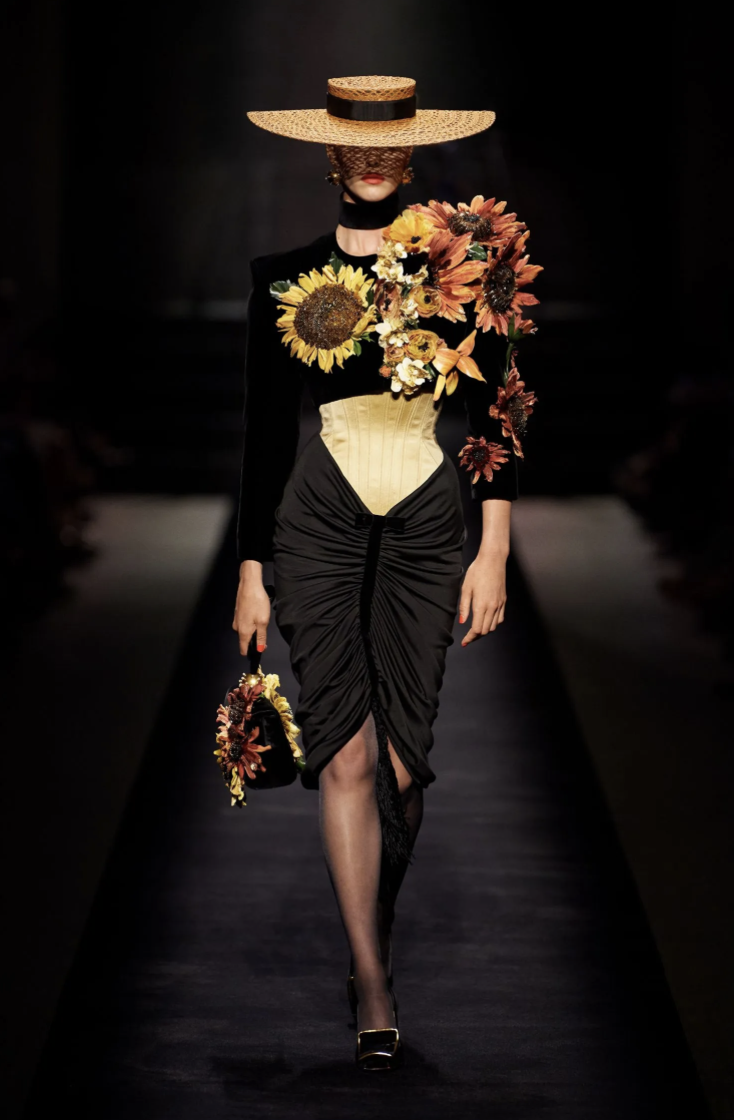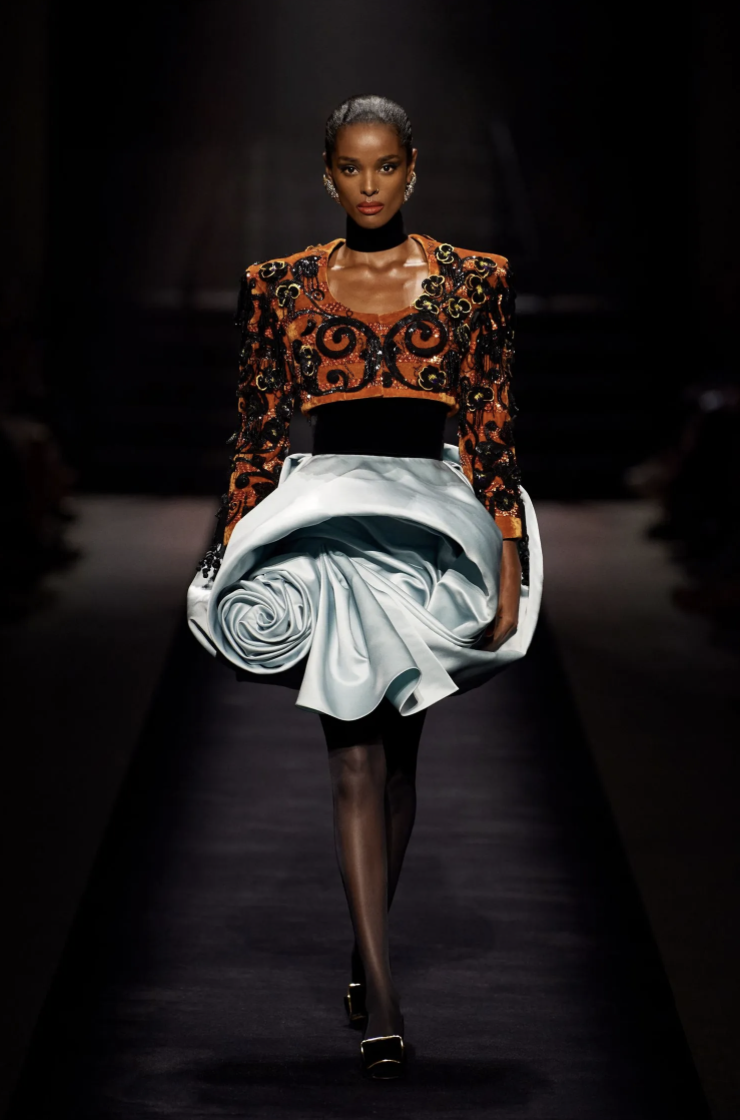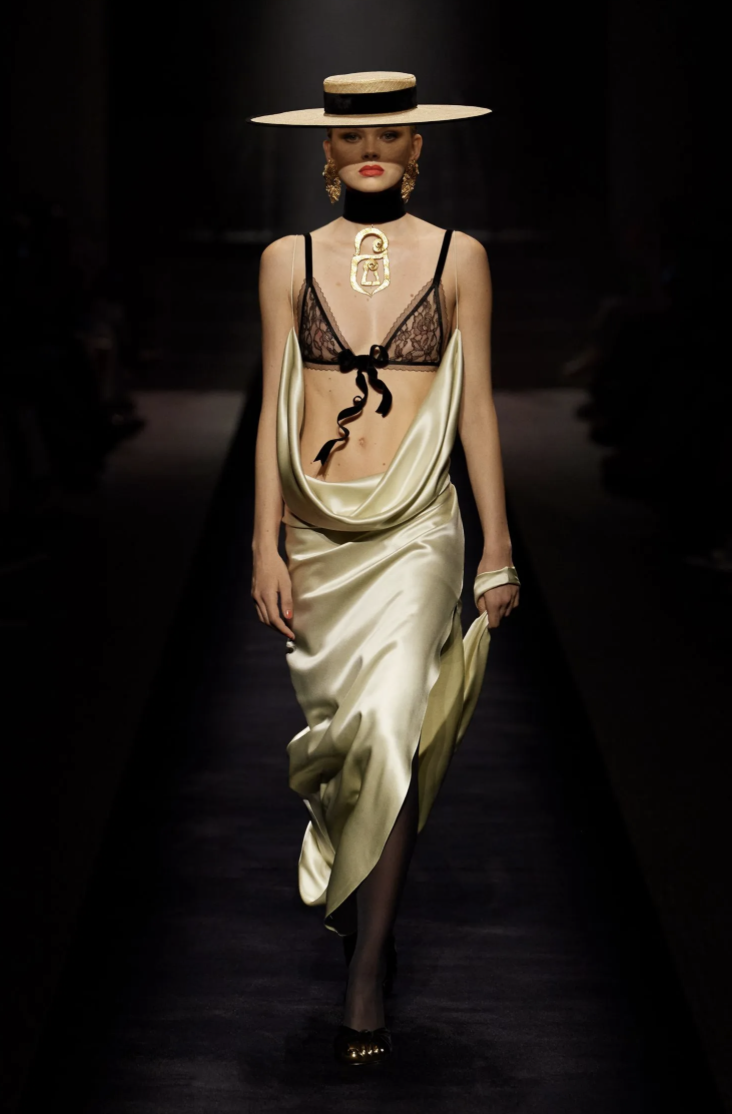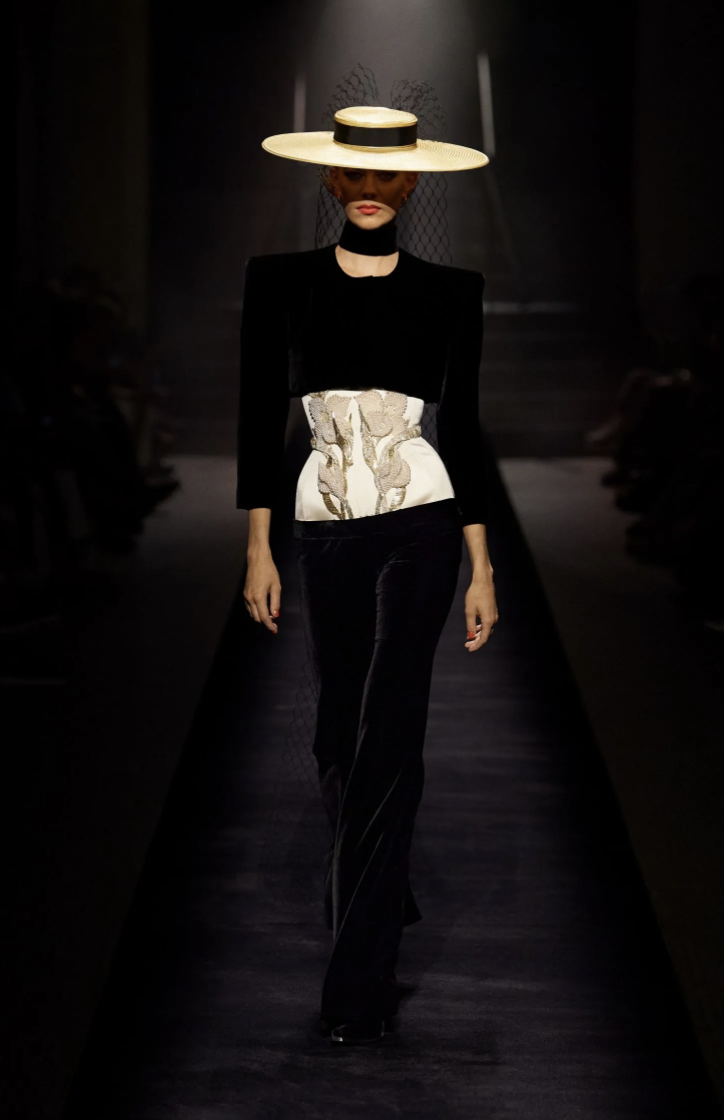 The fashion aficionado, consumer of haute couture and avid fan of Schiaparelli must know of the founder's deep-rooted love for flowers. In an autobiography written by author Meryle Secrest, it was stated: "She relates that as a little girl, convinced of her ugliness, she had a moment of inspiration. Flowers were beautiful. So she would plant them in her ears, down her throat and into her nose. They would grow and cover her face and then she would be beautiful".
And Creative Director Daniel Roseberry made sure he honoured the late Elsa Schiaparelli so beautifully this season. Models walked down the runway in dresses made out of silk, feathers, velvet, and lavish gold adornments. In a special nod to the beauty of flora, we saw hand-crafted flowers across a few looks, where the sunflowers, roses and lavenders were almost lifelike.
The last look of the show held some poetic semblance to the reality of our current world. Sending a model down the runway with revealed belles poitrines, spray painted in Pat McGrath's silver moon dust, wearing a hat, a velvet skirt and holding a white dove in her hand, Roseberry sends a message of wanting peace and calm in the world we live in. In the show notes, the designer remarked that "to make truly beautiful things isn't actually that easy. But it is a privilege—and I'm grateful for it every day." To that, we say, he did excellently.
5. Jean Paul Gaultier x Oliver Rousteing
View this post on Instagram
Jean Paul Gaultier's collection was highly anticipated as a collaboration with Balmain's Creative Director, Oliver Rousteing was teased just days leading up to the show. Reinterpreting the designs of the house through his own understanding of the brand, Rousteing started the show by sending male models down the runway wearing prints that have been replicated from the Autumn/Winter 1994 tattoo-inspired show. Throughout the presentation, we were offered tailoring borrowed from his personal style that's akin to Balmain, meanwhile details were those of Gaultier's design codes.
Taking references from the label's archives, Rousteing chose to revisit designs that spoke to him, such as the bespoke Gaultier pieces for Madonna's Blonde Ambition tour. Elsewhere, pregnant belly moulds were paraded by models, and some were put in gowns that resembled the iconic Le Male perfume bottle. Overall, Rousteing brought both allure and humour to the house of Jean Paul Gaultier for this special collaboration.
6. Valentino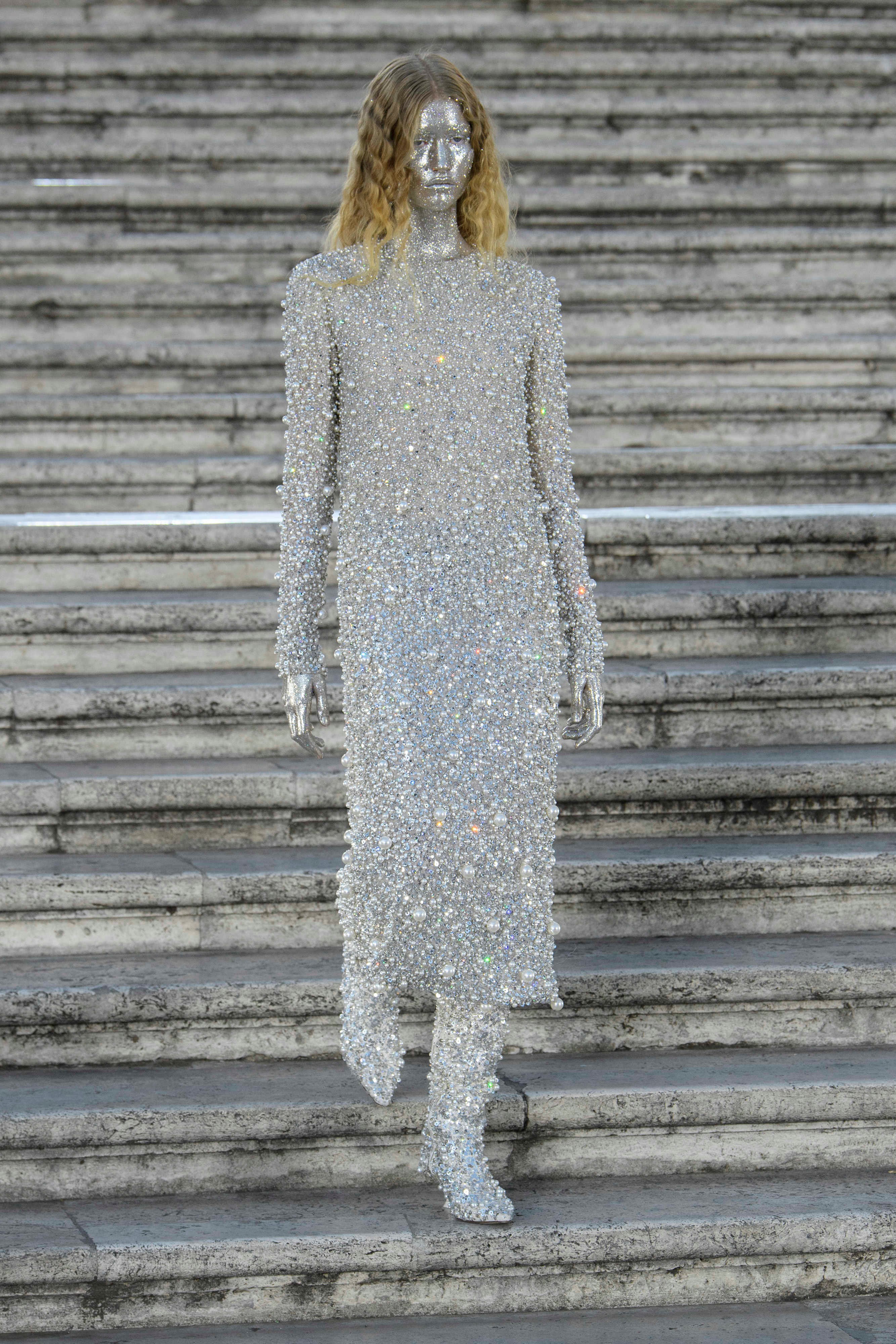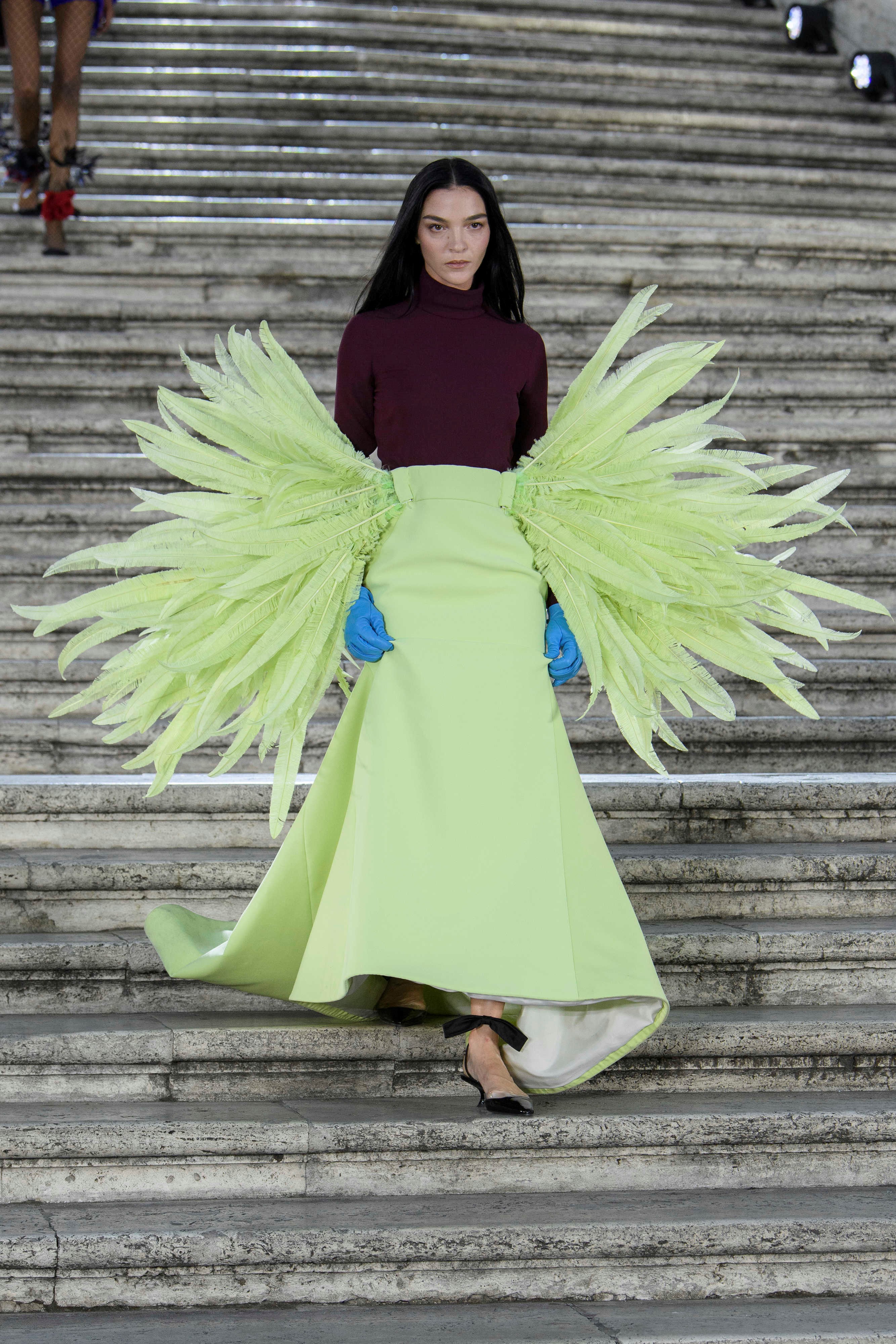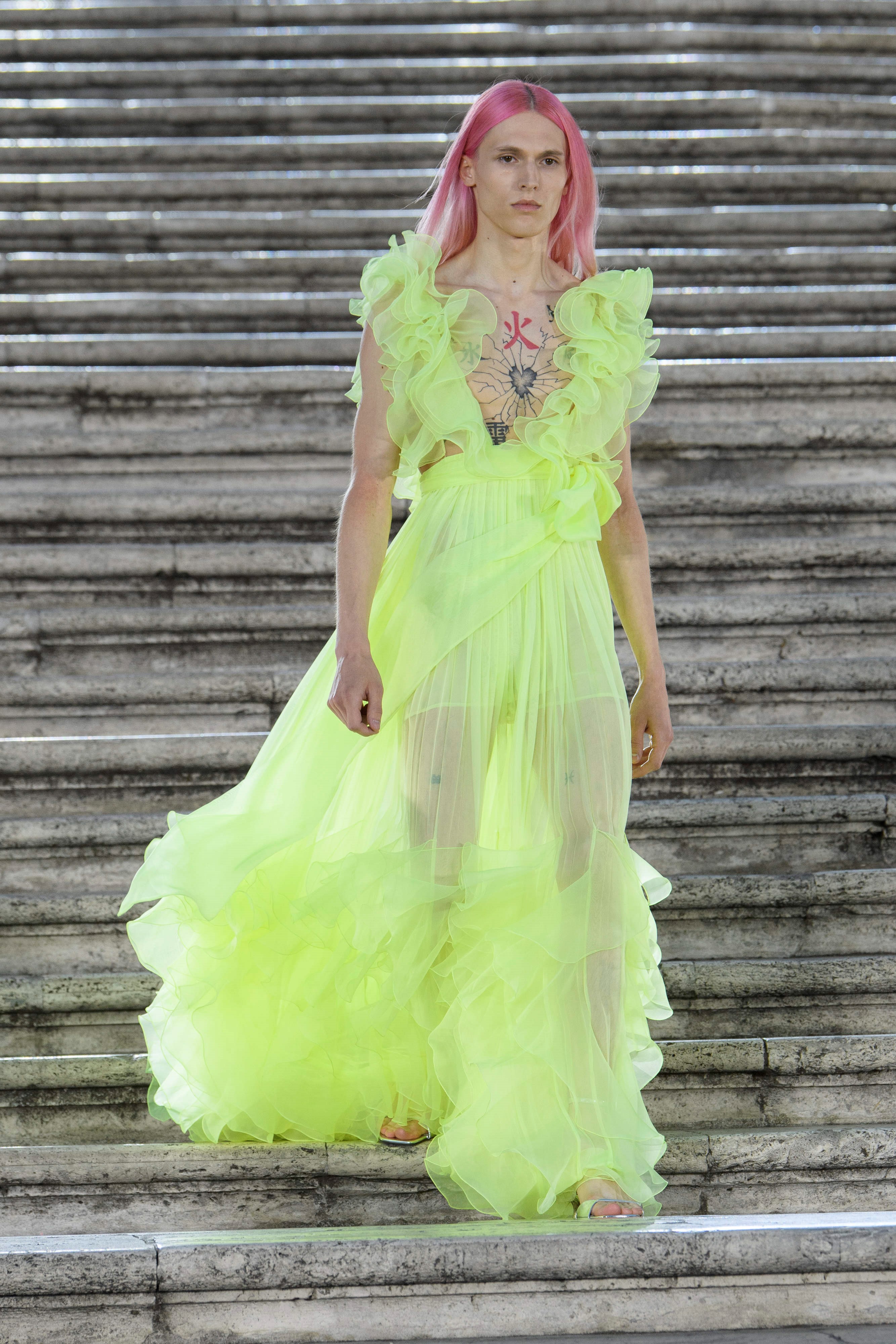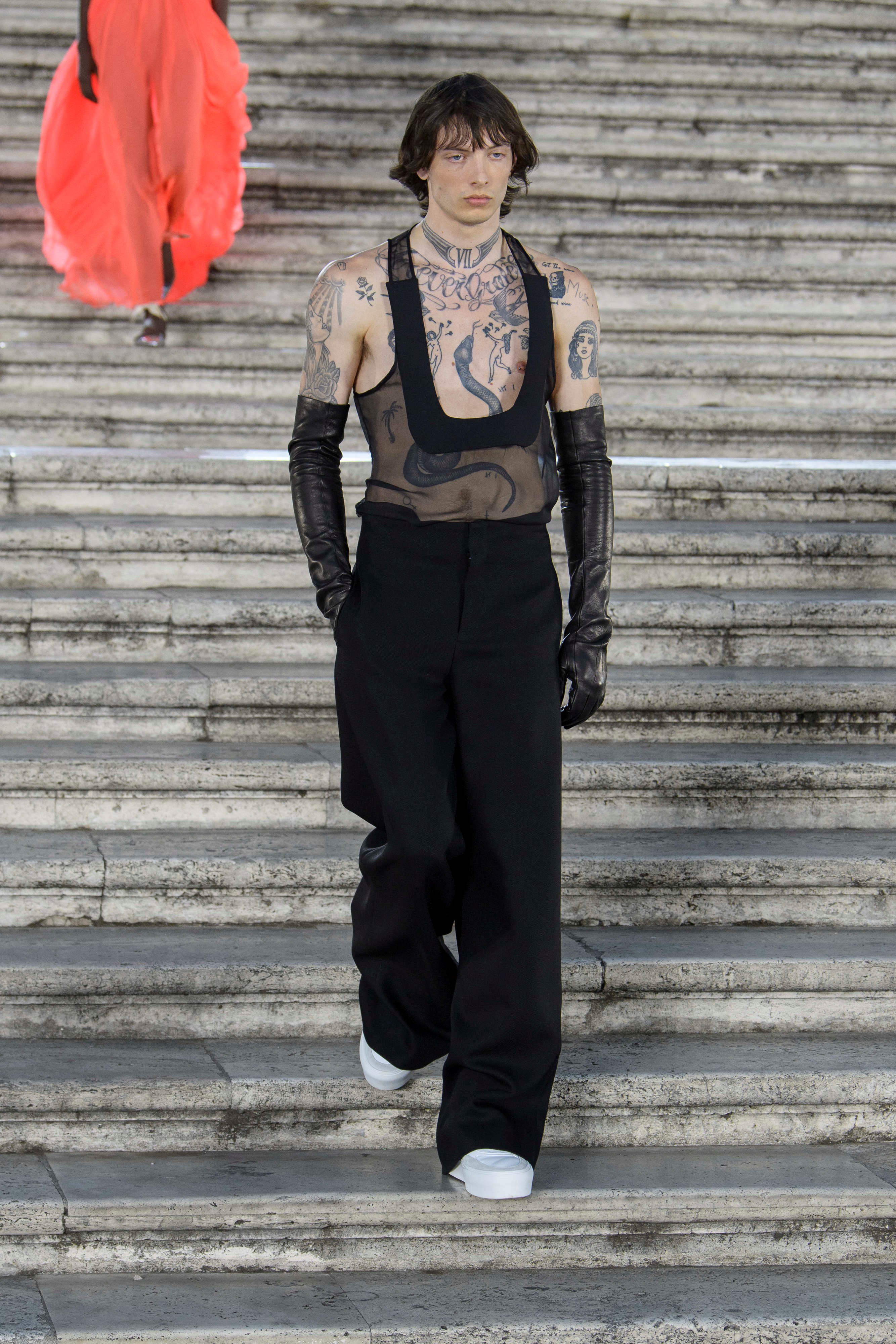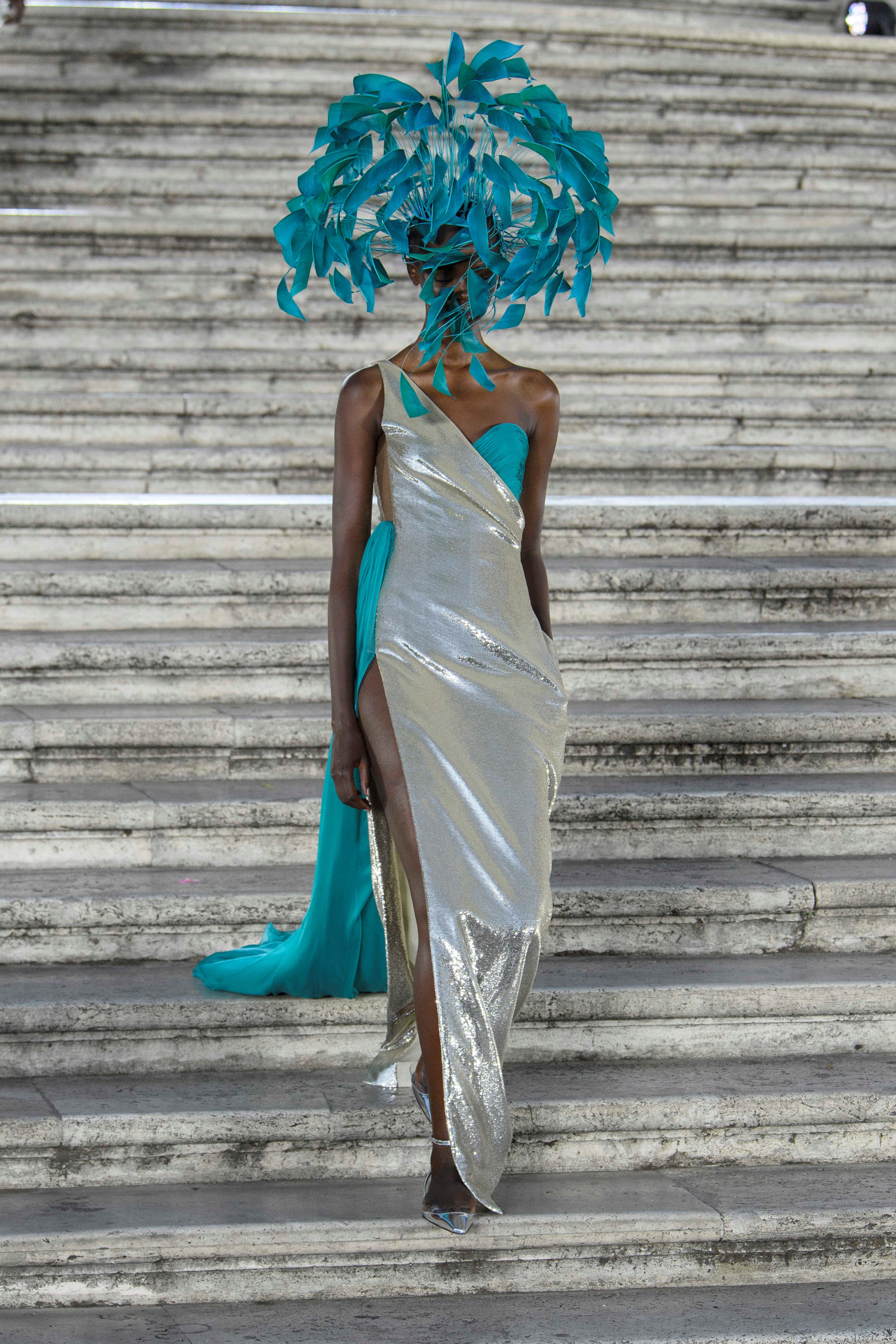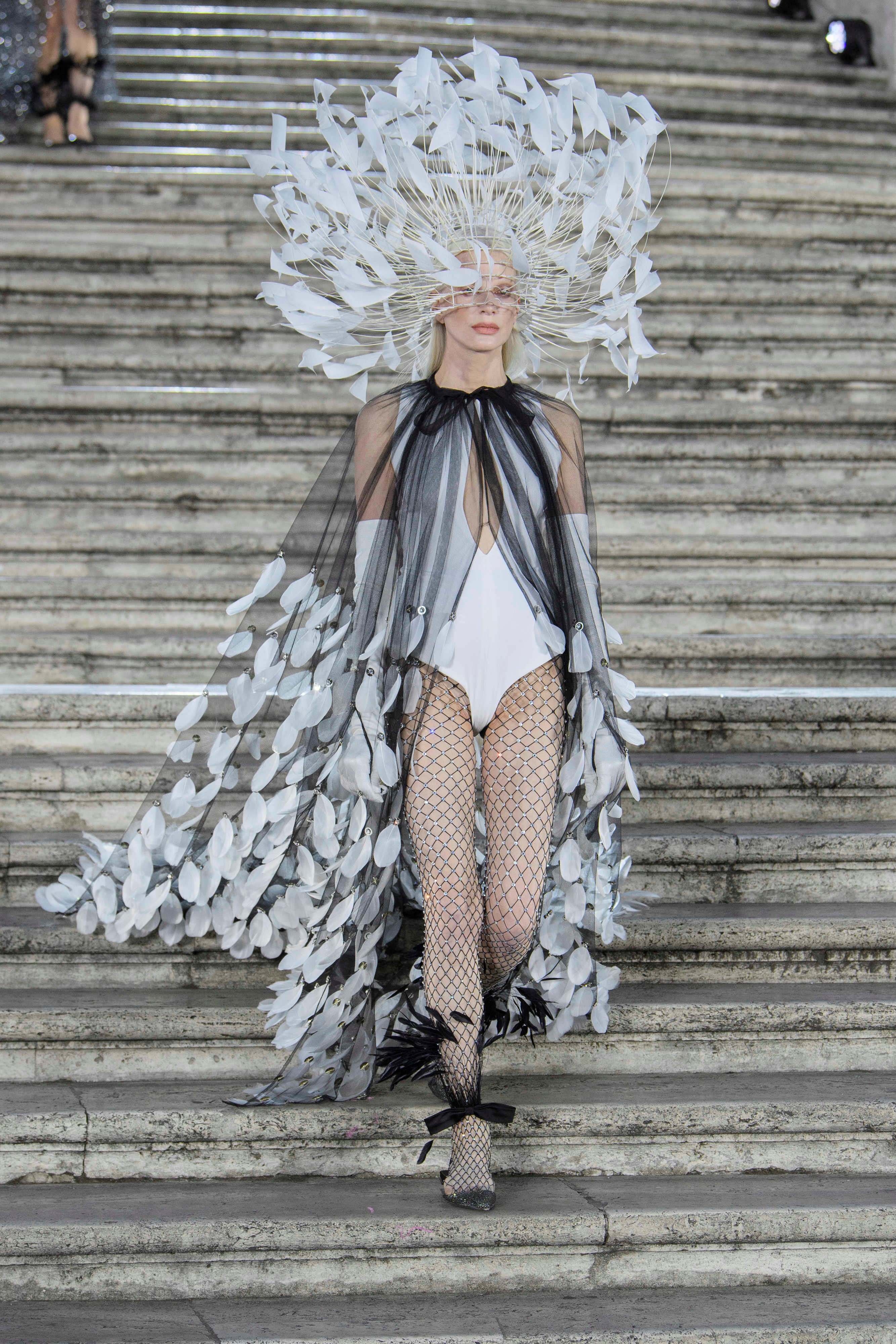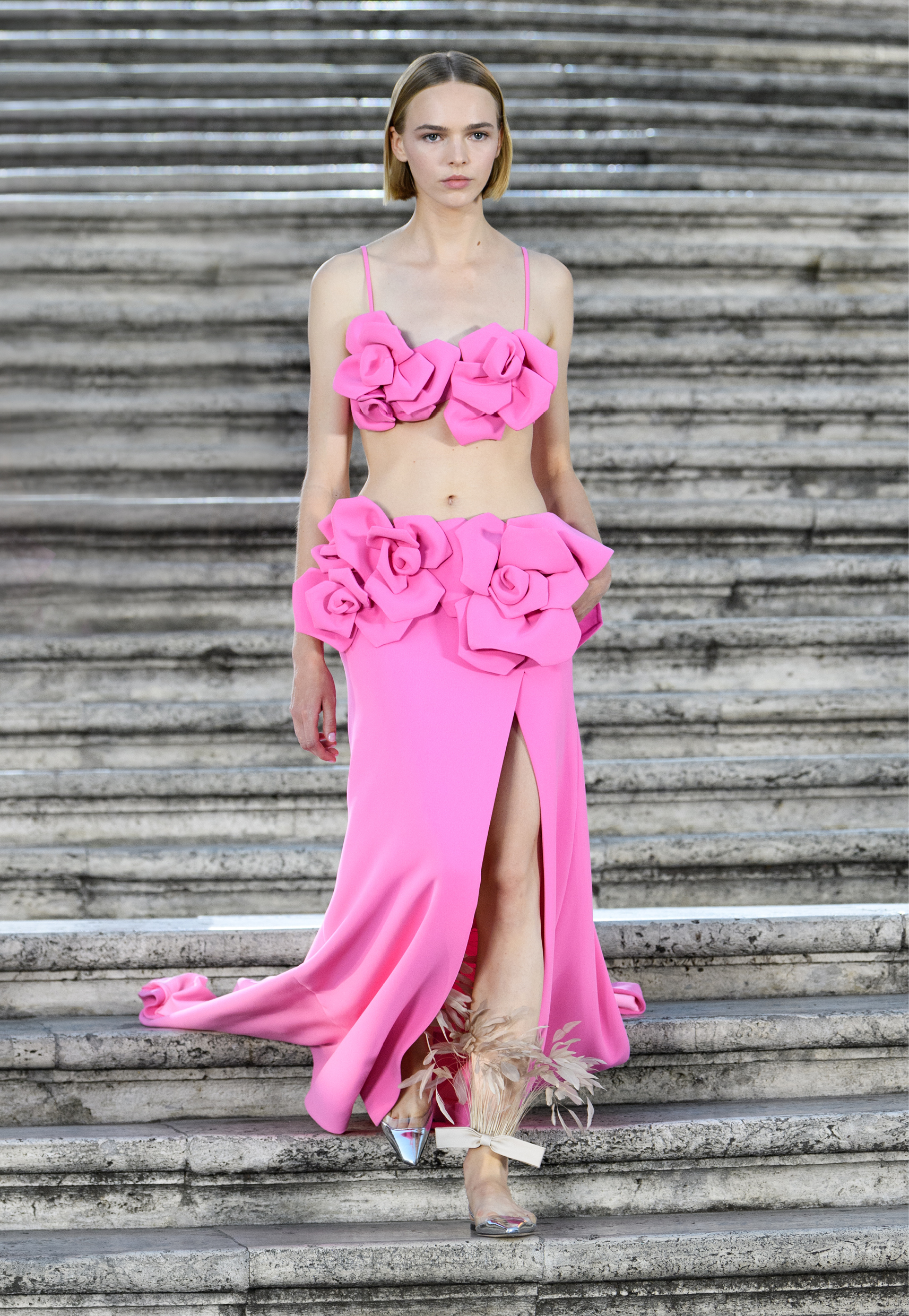 This season, Pierpaolo Piccioli brought the house's couture show to a landmark of history, both for the brand and the land from which the brand hails. Situated on the steps of the Piazza di Spagna (or the Spanish Steps as they are more commonly known), Piccioli presented a whopping 102 couture looks for both men and women. The location was chosen as a nod to the first Valentino sartoria di Alta Moda located at the top of the Spanish Steps and overall, the show was simply spectacular—think dramatic silhouettes, ruffles, feathers, sparkle, not to mention a strong guest list filled with A-listers such as Anne Hathaway, Andrew Garfield and Kate Hudson, to name a few.
Titled 'Valentino The Beginning', clothes were bold, bright in colour and complemented by feathered headpieces, ruffles and sheer fabrics. Models were also varied in figures, spotted in coloured gloves, and sequined coats and blazers that were couture-esque even with their oversized silhouettes.
Mimicking the colours of autumn, where the shades of flora go bright before falling warm and muted, the couture pieces acknowledged the cycle of beginnings and ends that the designer held close to when creating this collection. Sharing in his show notes, Piccioli says, "Beginning and end coincide, in that moment when the orderly sequence of time breaks and something new exists, breathes and lives. This is the Beginning, this is us."
7. Fendi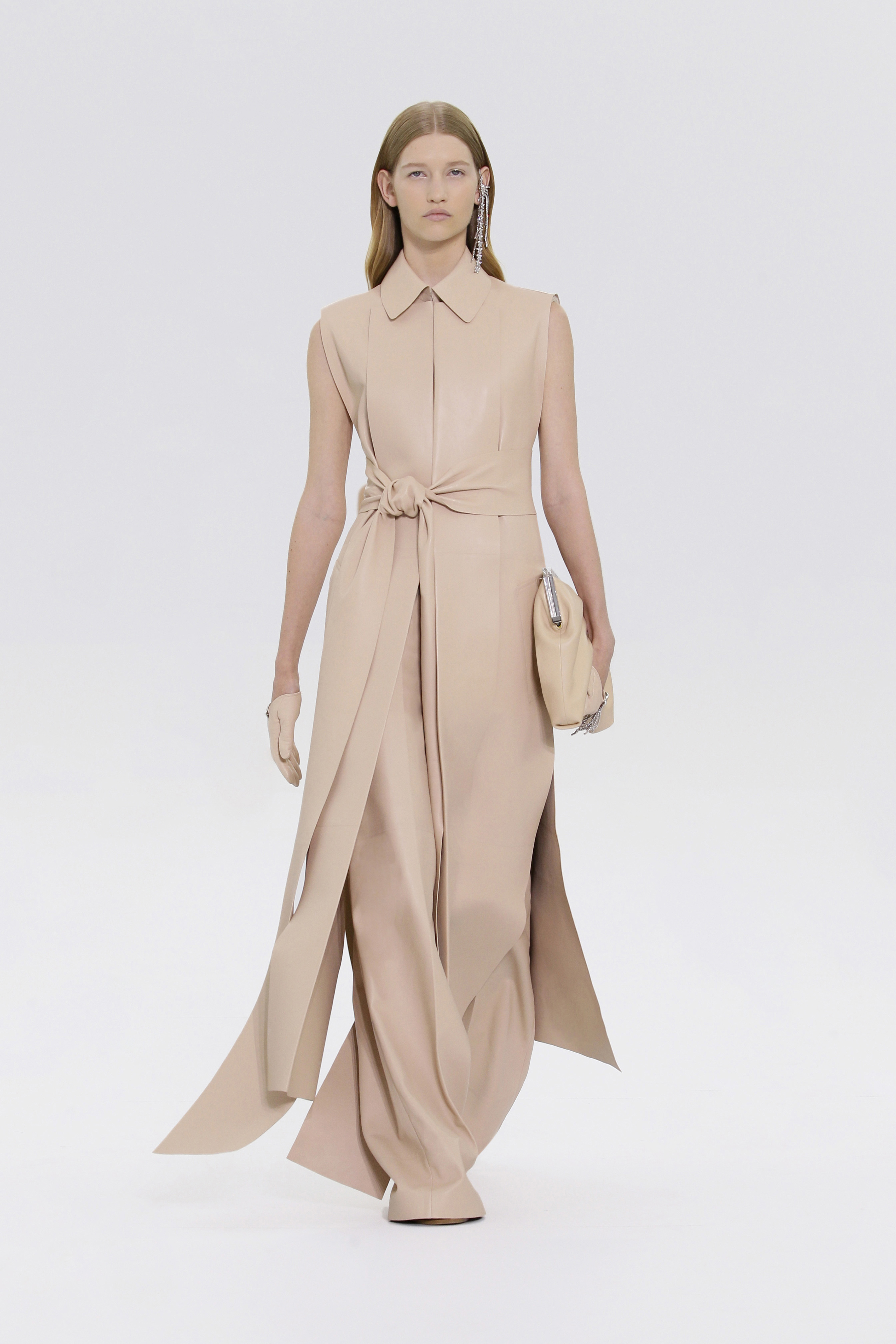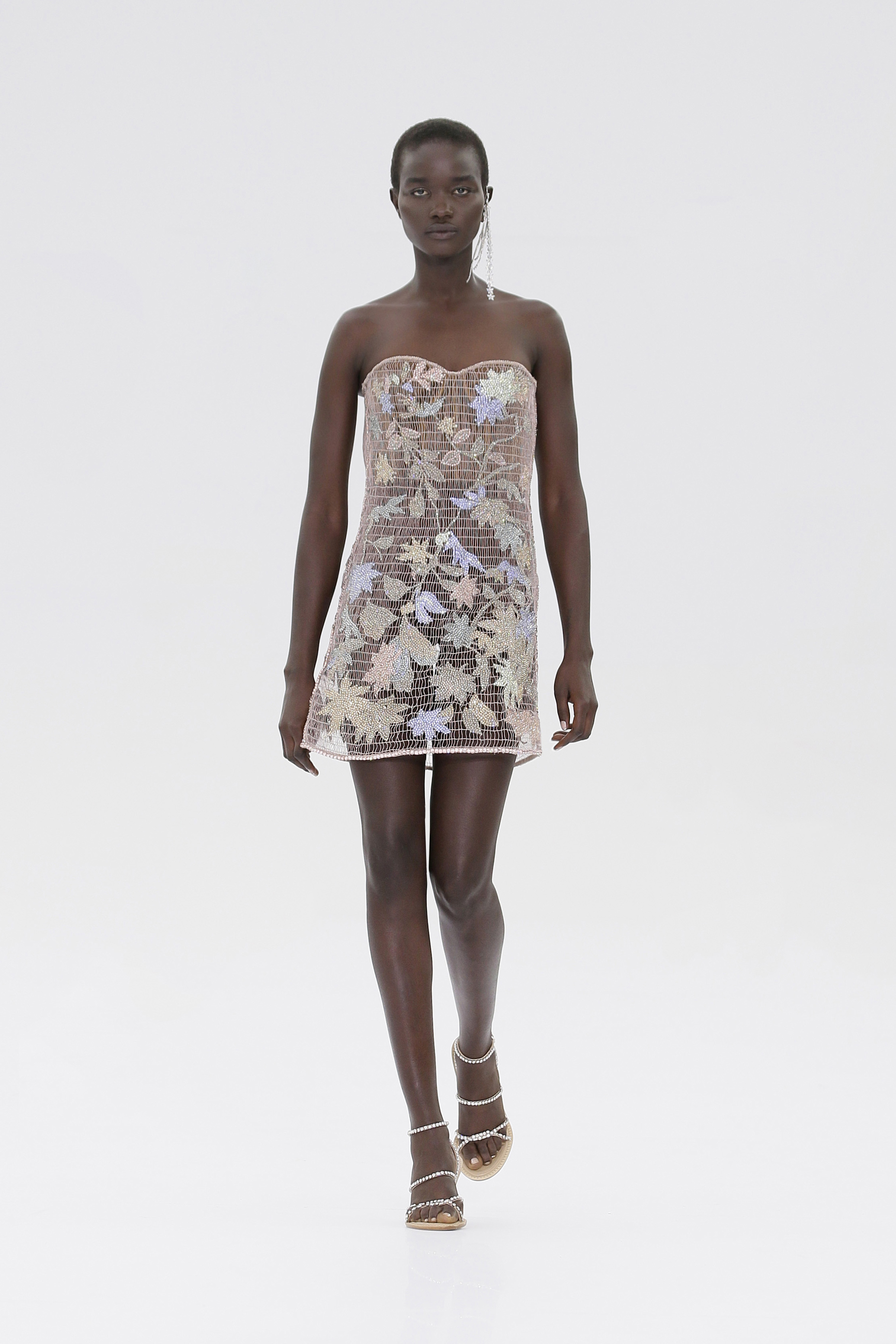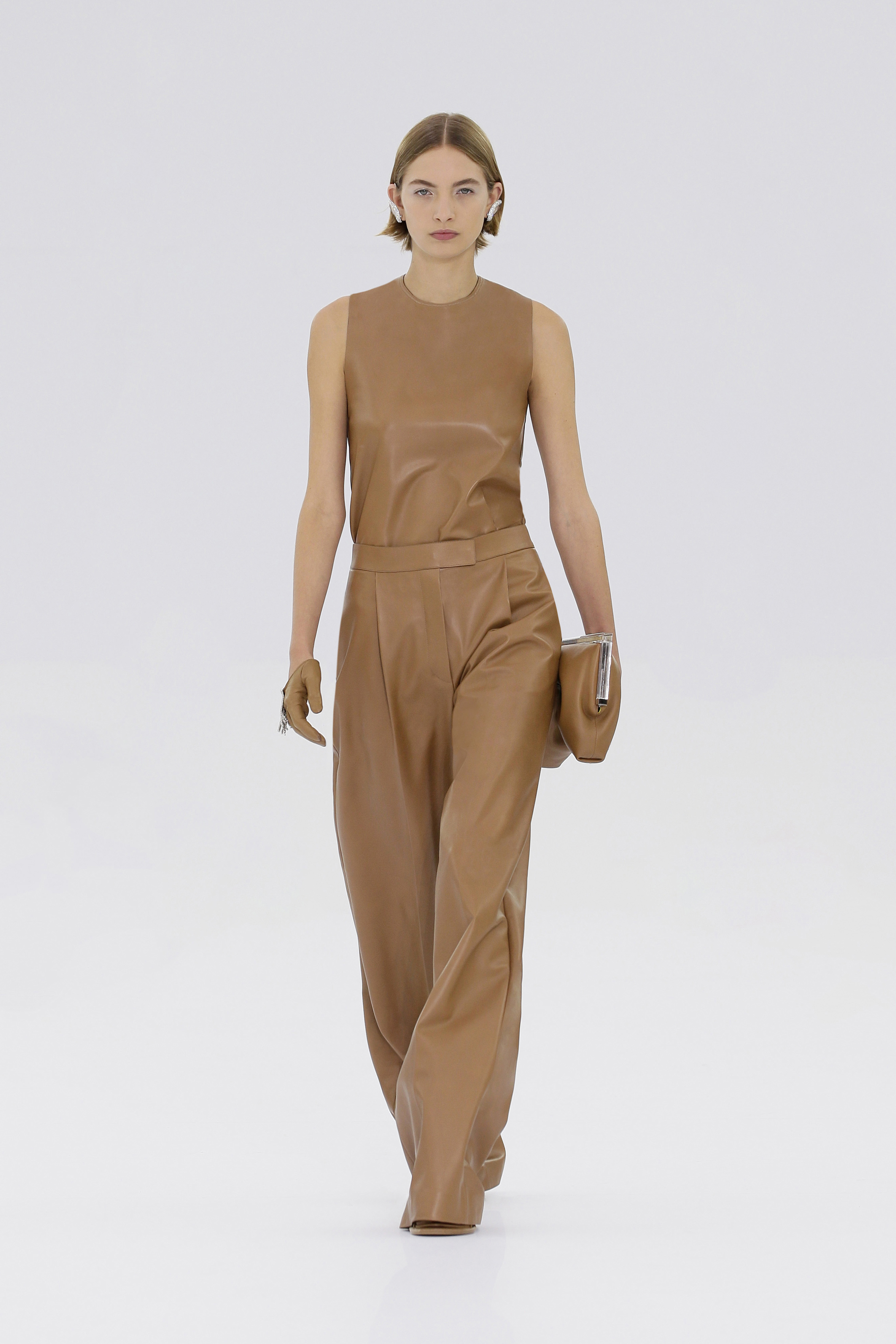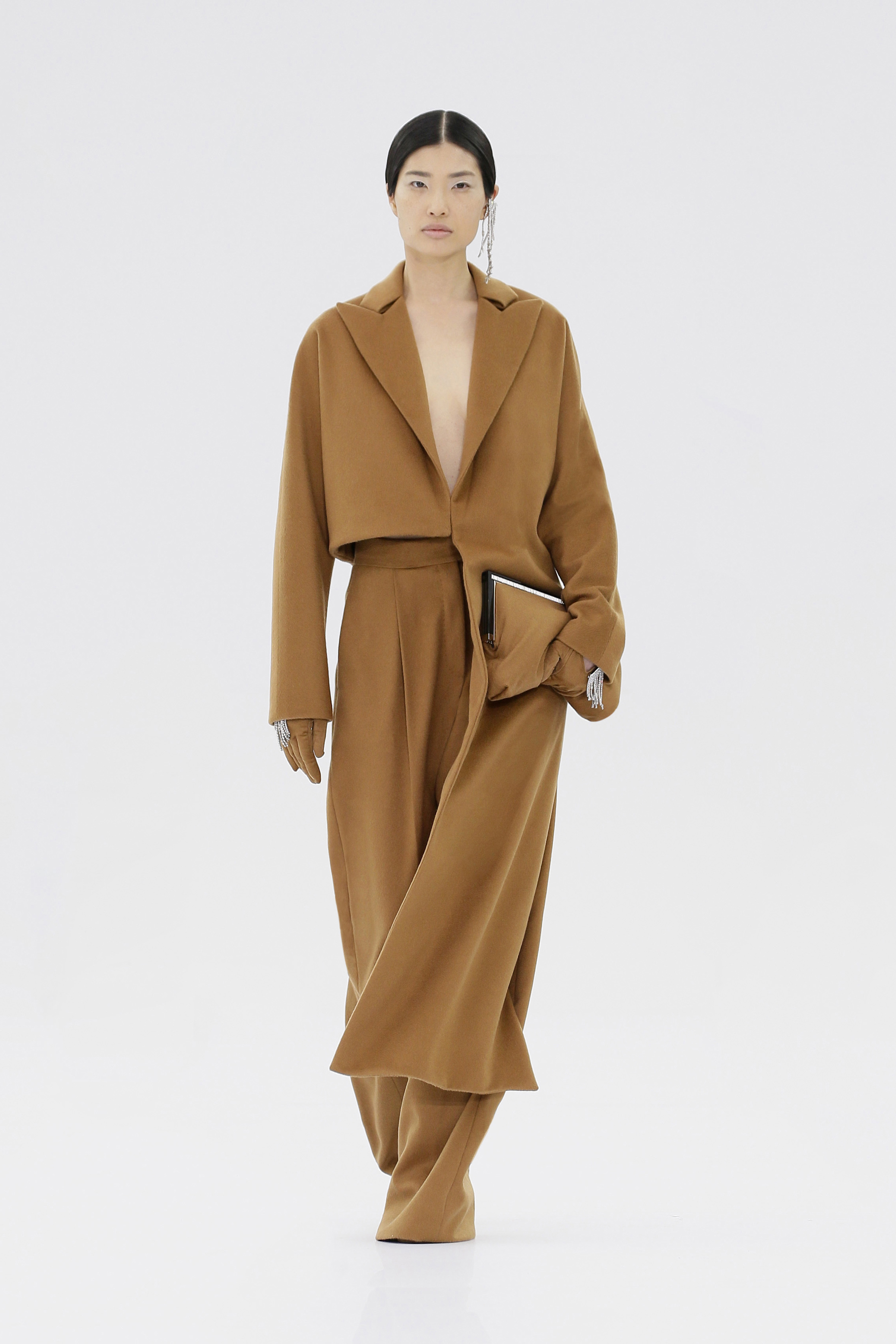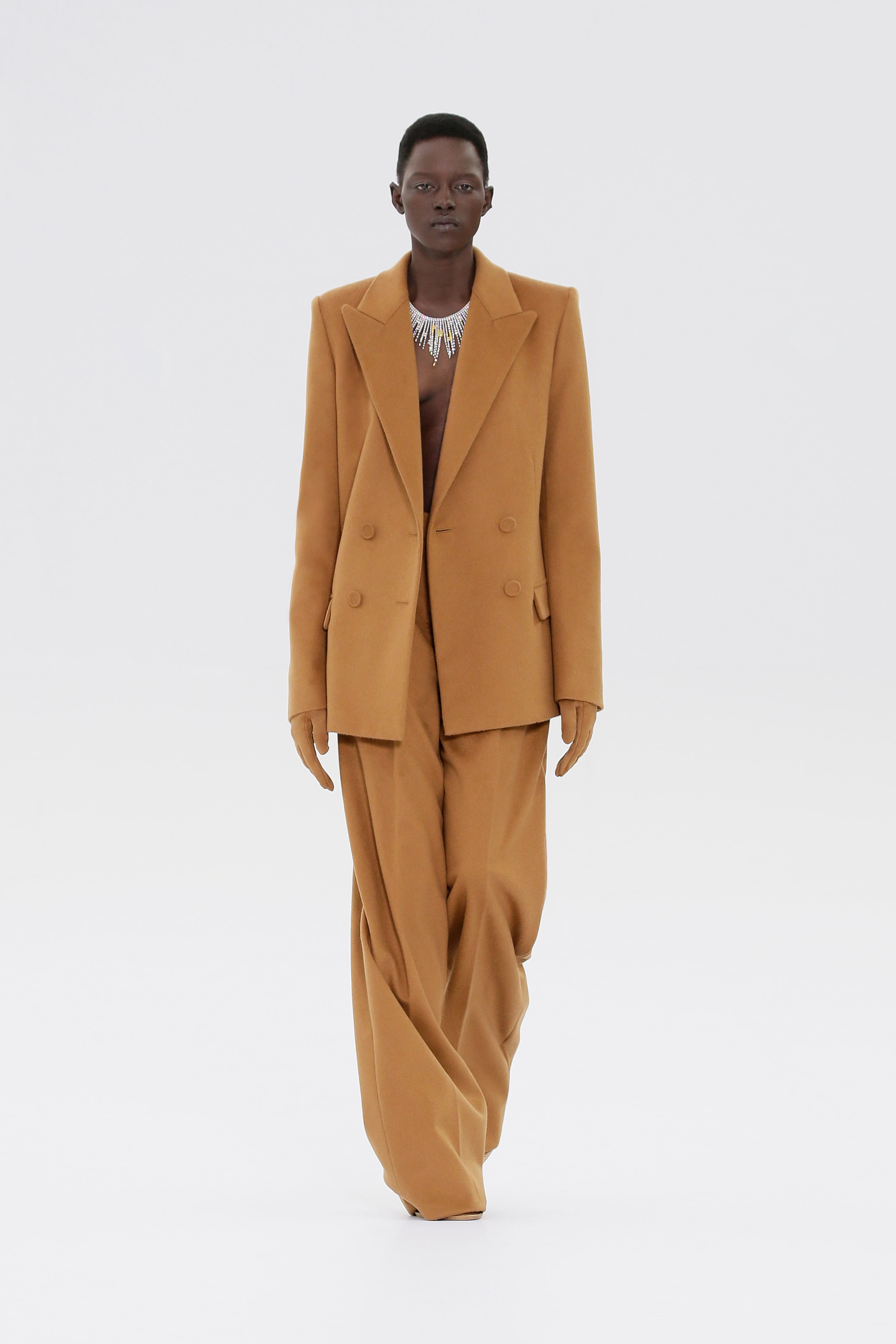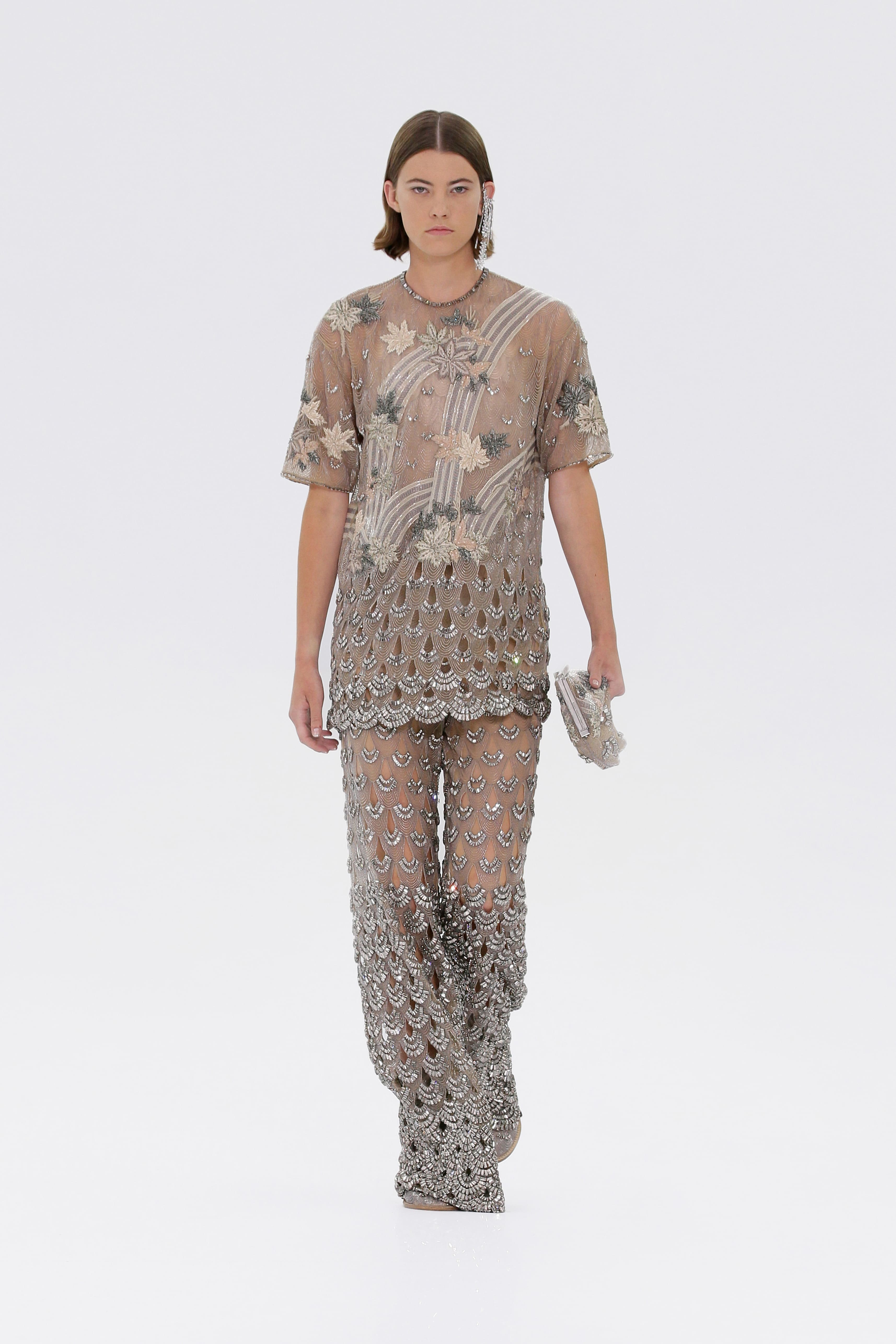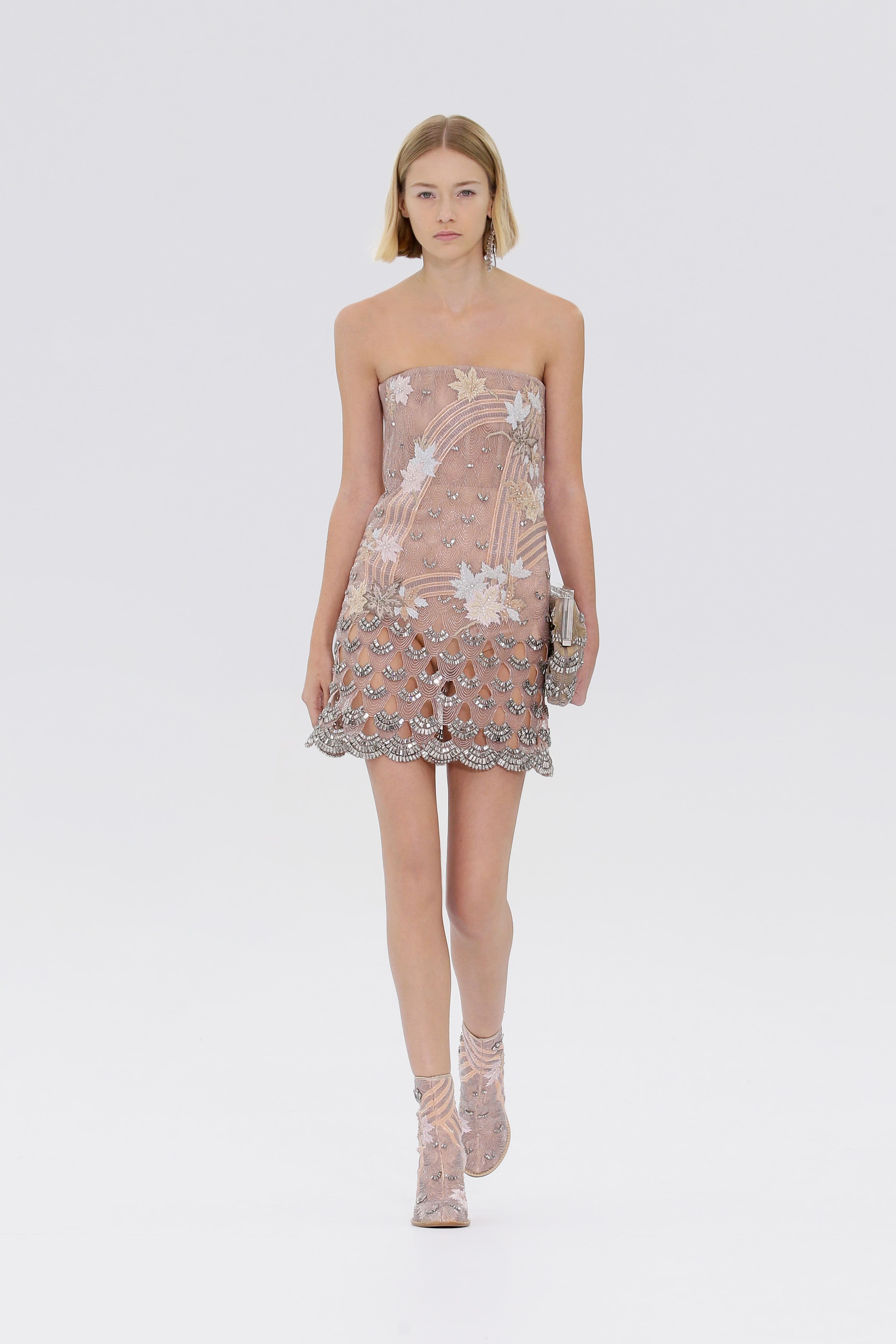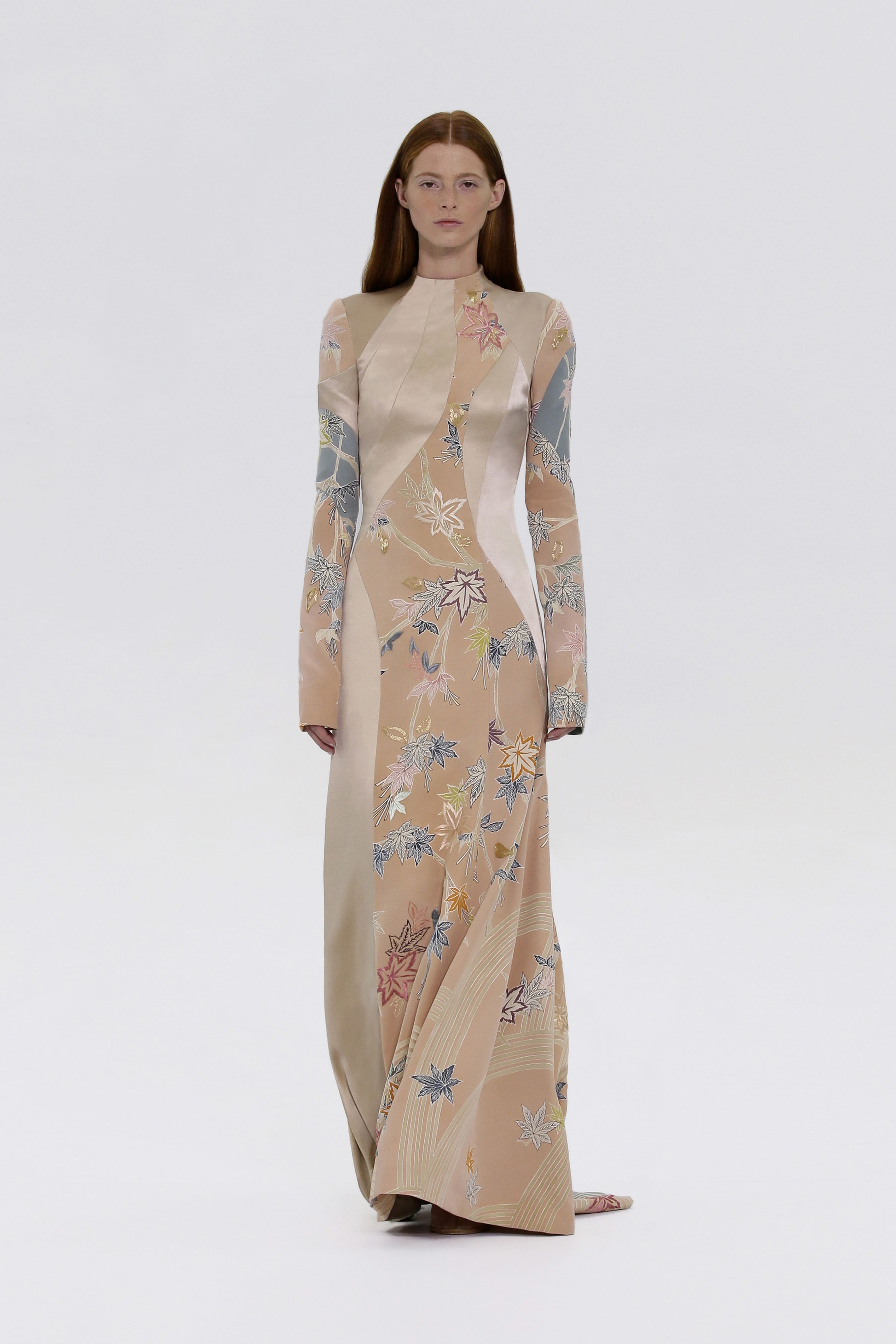 Creating a concise collection that is both chic and ethereal, Kim Jones takes us on a journey around the world with tailoring inspired by fragments of different cities, namely Kyoto, followed by Paris and finally, the label's home ground, Rome. The kimono fabric, as well as the Kata Yuzen, a painstaking Japanese hand-printed technique, laid the foundation for the entire collection. As models walked onto the runway, we saw silhouettes progressing from solid to sheer, lucid and luminous. Complementing the quiet aesthetic of the collection were louder pieces—namely crystal chains, shimmering dresses and a high jewellery collection realised by jeweller Delfina Delettrez Fendi.
For more fashion stories, click here.
| | |
| --- | --- |
| SHARE THE STORY | |
| Explore More | |