There's something in the air and going viral, and we're not talking about the current COVID-19 situation. It's Instagram filters! Web developers and programmers are marking a new wave of influence with their addictive set of filters that we can't help but try out for ourselves whenever we see them on our Stories feed.
Luxury fashion brands have also jumped on the bandwagon, releasing beautifully designed and exquisite virtual realities for us to try. Seeing as we're on a current restricted movement order and should be practising social distancing in our homes, take a look at our list of the best Instagram filters fashion has to offer.
*To access these filters, click on the Instagram links via your mobile device and then slide to the 'Filter' tab*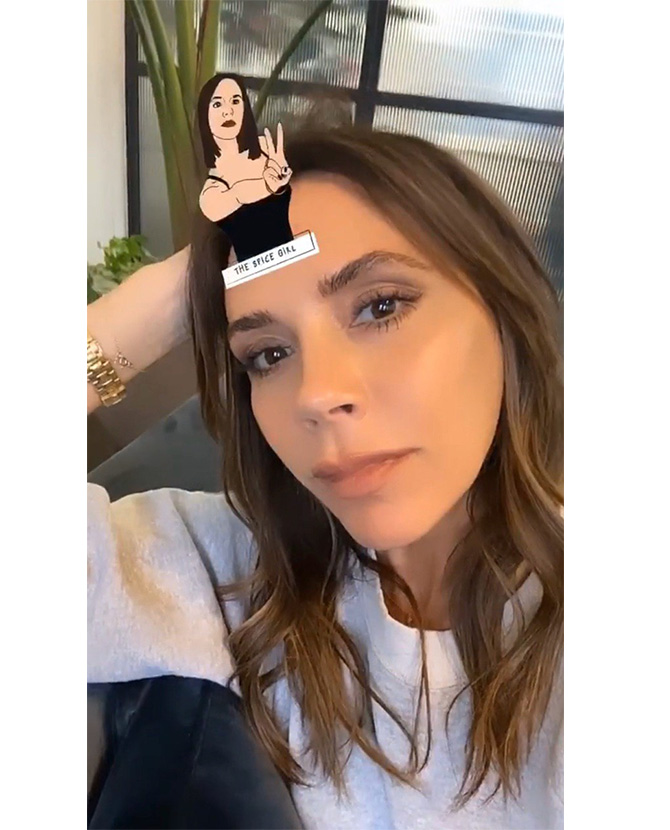 Head of her eponymous fashion brand, wife to football legend David Beckham, mother to Brooklyn, Romeo, Cruz and Harper Beckham, and finally the role that rose her to fame—Posh Spice in iconic '90s girl band Spice Girls. This #BossGirl wears many hats, figure out which Victoria Beckham you are with her filter!
Try the filter here.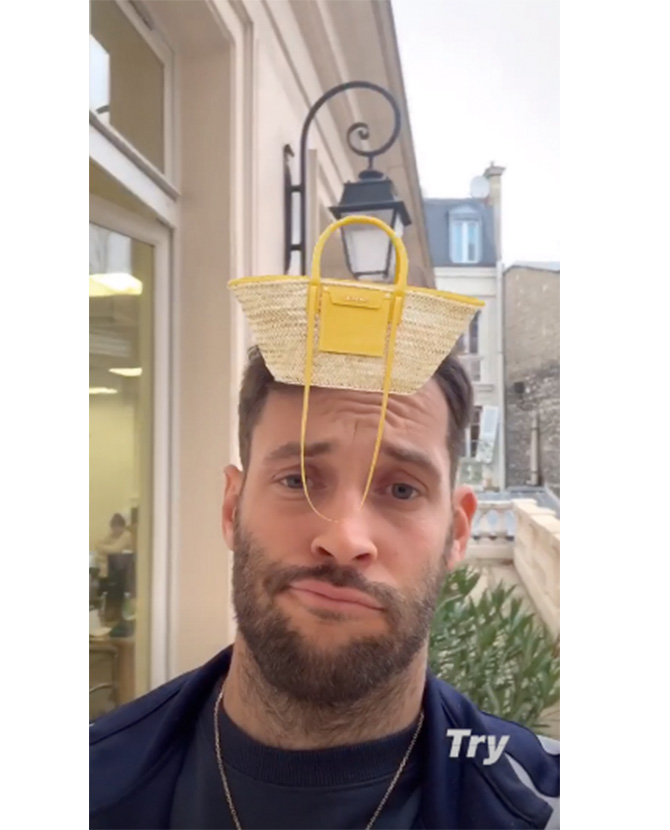 We're all familiar with Jacquemus' Le Chiquito. You know the one—the itty bitty leather tote that went viral for having the ability to only store your airpods, vitamins and air space. But which bag suits you the most? The designer himself, Simon Porte Jacquemus tried the filter by and got the resort straw bag Le Panier Soleil in sunny yellow.
Try the filter here.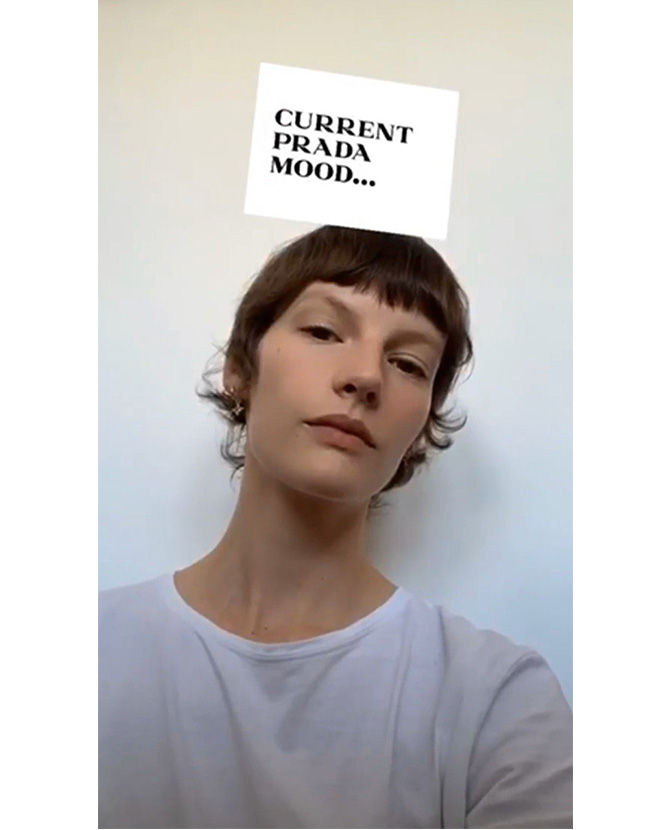 Join in on Prada's Spring/Summer 2020 campaign with their clever acronyms filter. Miuccia Prada breaks down the five alphabets that make up the name of the Italian brand for a series of sentences that embody the vision of the fashion house. 'Play Records And Delete Apps' is our current fave. What's yours?
Try the filter here.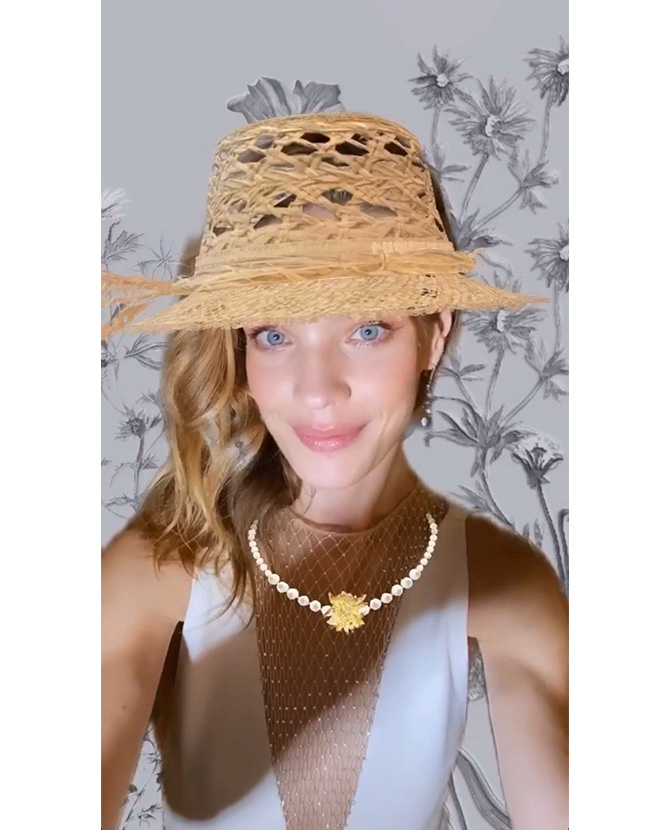 Safe to say that Dior was the pioneer of fashion Instagram filters. We first caught wind of the French heritage brand creating beautiful virtual realities in early 2019 and they've built up a repertoire of five Instagram filters since. The original 'KaleiDiorscope' filter remains, but be sure to try on the latest Spring/Summer 2020 collection with the augmented reality filter!
Try the filter here.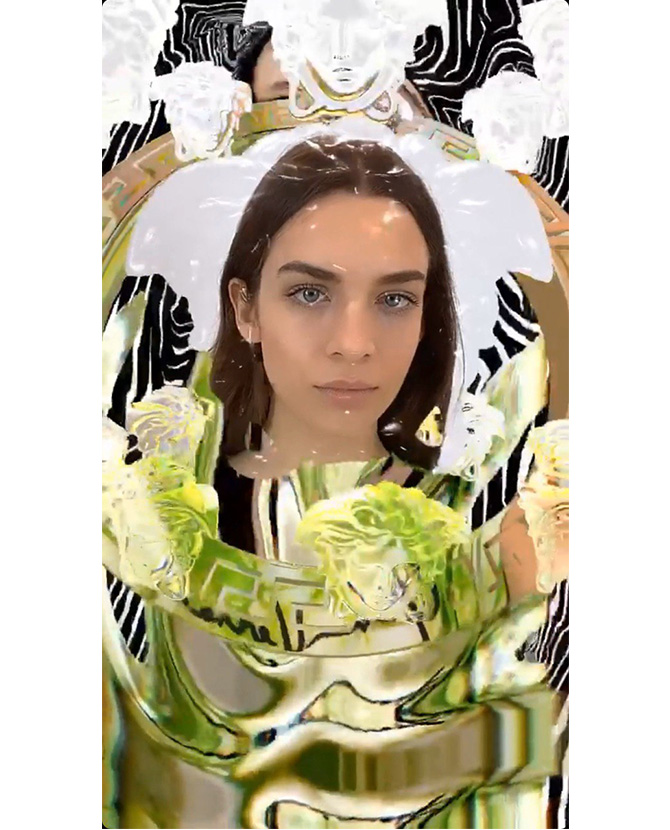 It's no secret that Medusa, the Greek mythology creature is Versace's logo. Why would Gianni Versace opt for a mythical monster as the face of his luxury fashion brand? According to Versace's official website, it's because of "her inescapable power of attraction and ability to paralyse anyone who might be weak enough to give into the temptation of looking at her". The good news with this filter is you won't turn into stone as legend has it.
Try the filter here.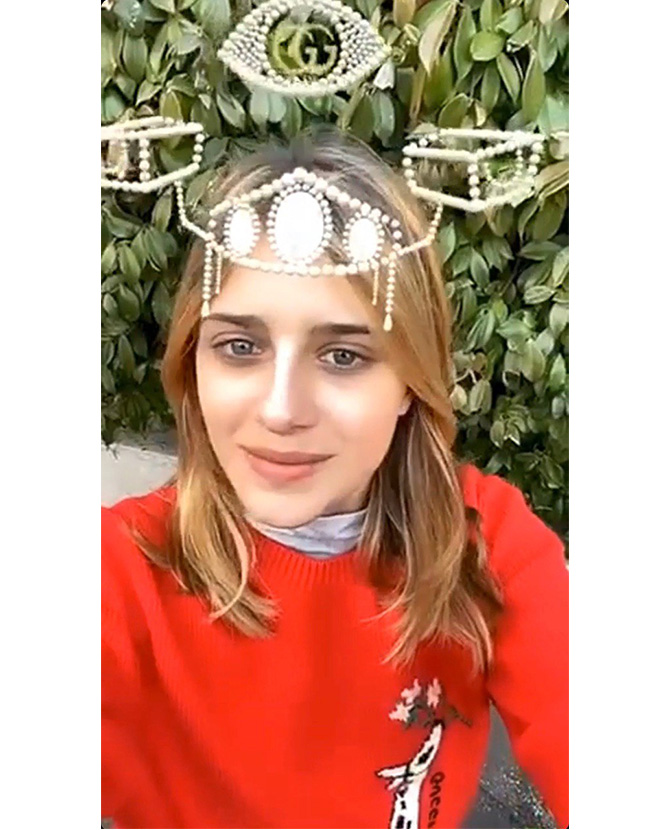 The latest Gucci filter sees a holographic pearlescent tiara, complete with three large rhinestones. Named 'I See You', the filter is inspired by Gucci's Spring/Summer 2020 fashion show and designed to celebrate self-expression. Designed by visual artist Polina Osipova, the filter has two modes. Simply flip the camera to access it!
Try the filter here.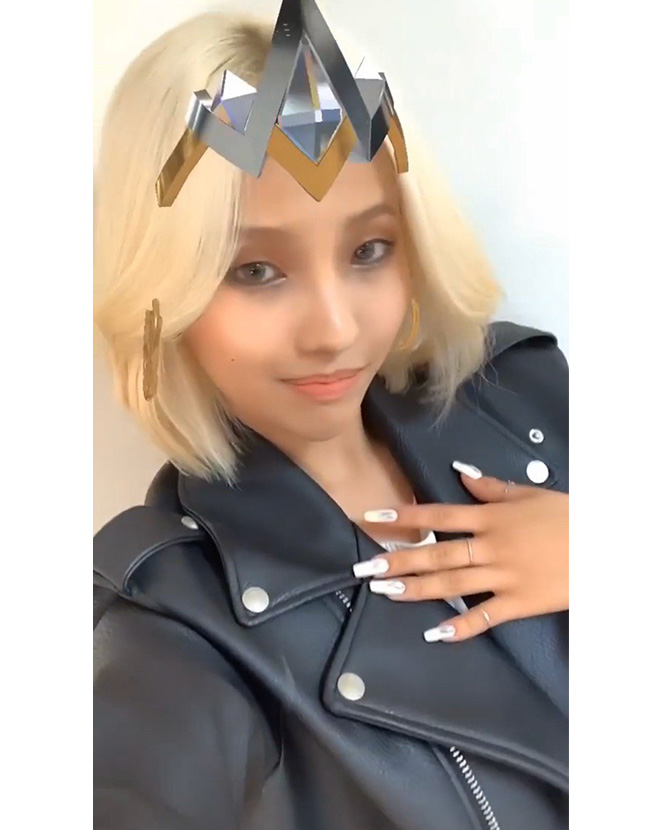 After designing outfits for characters in League of Legends, Louis Vuitton has also released a filter tied to the online multiplayer game. For all you gamer fans, you'll be pleased to know that you can also try on Qiyana's fabulous headpiece and logi earrings, as modelled by Jeon Soyeon from K-Pop group, (G)I-dle.
Try the filter here.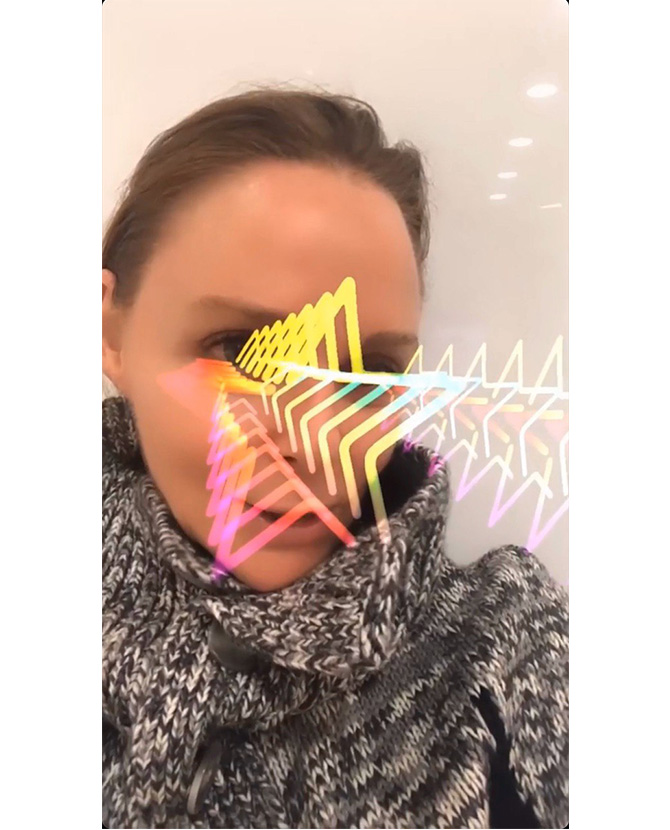 Take your pick from Stella McCartney's two filter options. The festive 'Stellavision' filter has neon light beams streaming out from your eyes, and get this, they change designs whenever you blink! The other filter, 'Plant Power' champions a cause that the designer is passionate about—the environment. Step right up and get your green fix!
Try the filter here.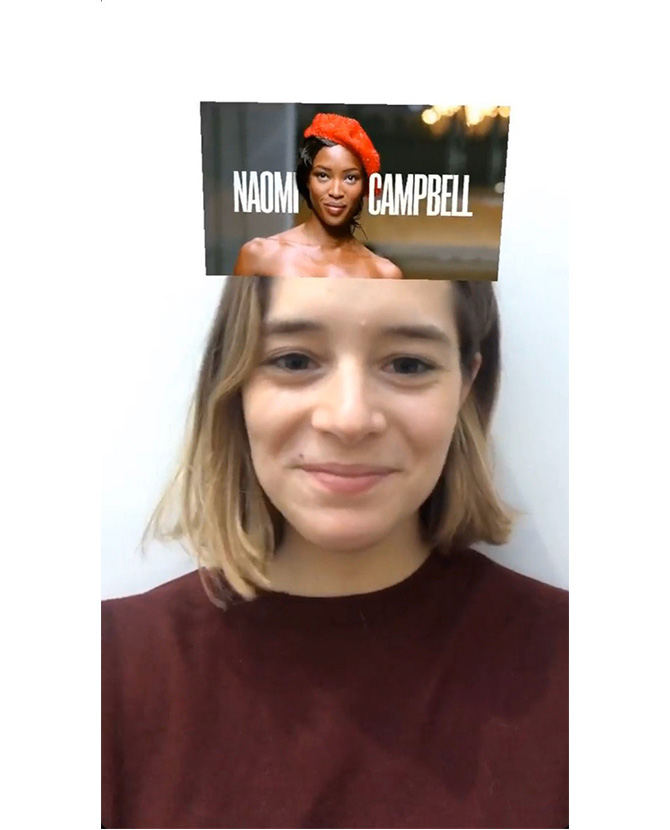 Ahoy there, sailor! Try on Jean Paul Gaultier's signature seaman look, with a white gob sailor hat and gold hoops for size. But if you're curious to know which Jean Paul Gaultier muse are you, you can too.
Try the filter here.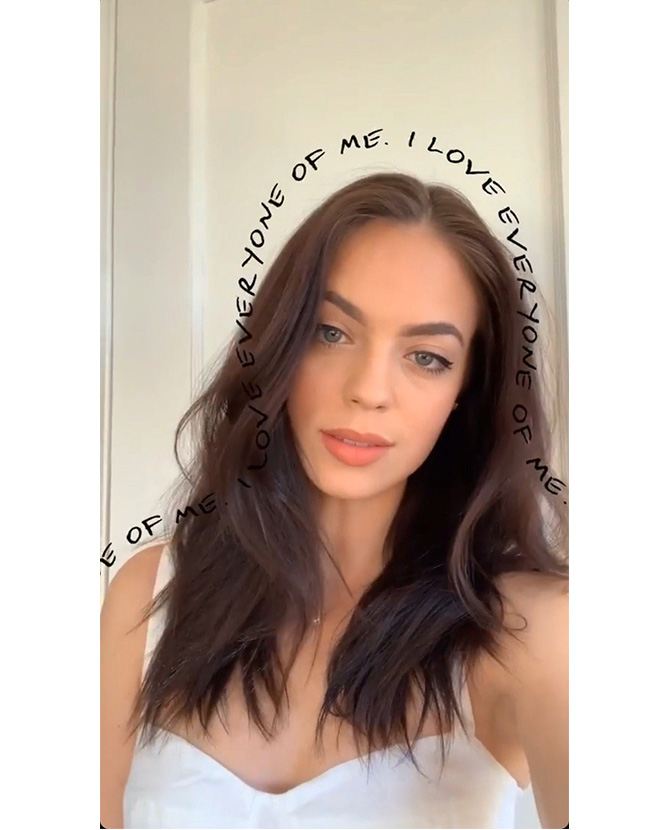 Calvin Klein has three interactive filters to choose from. The first is 'MyCalvins Mood' which allows you to pick between three colour modes (white, black and red), followed by 'CK Everyone' which has the phrase "I love everyone of me" that follows your every movement, and finally, the one with the most attitude—'Deal with It' that acts as a halo.
Try the filter here.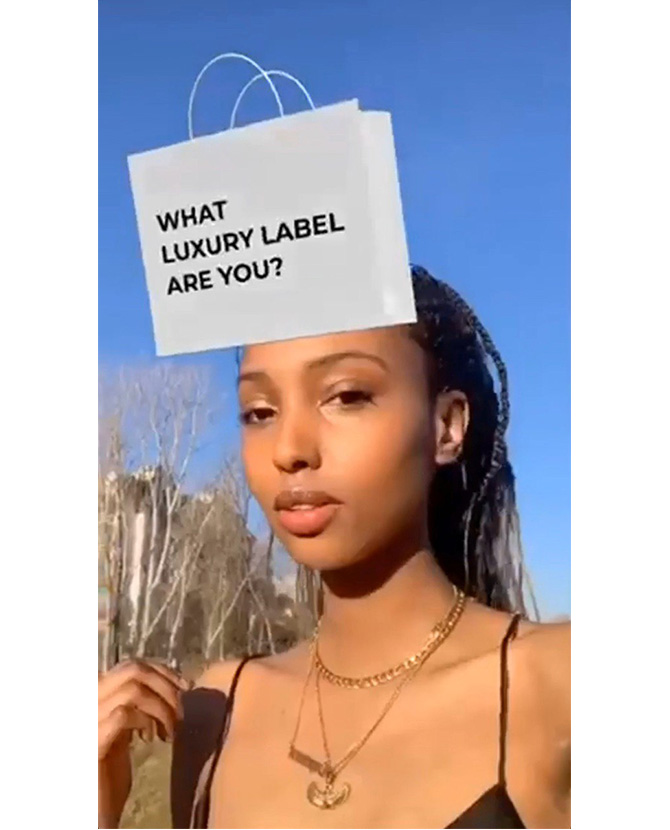 Can't decide on a fashion filter? Allow Diet Prada's 'Which luxury label are you' filter to do the work for you.
Try the filter here.
**BONUS FILTER**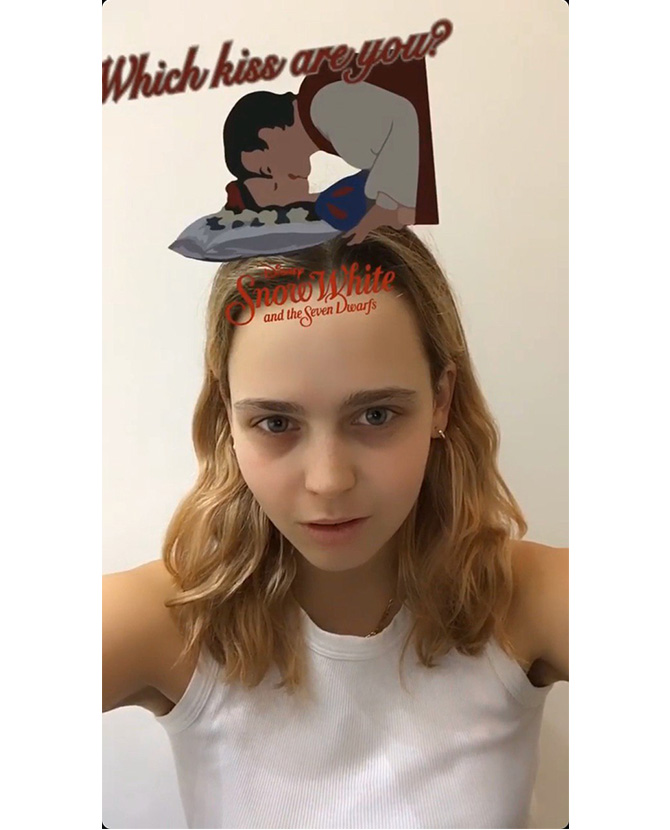 Just for fun, find out which iconic movie kiss are you with Miu Miu's cheeky filter. From Disney classics like Snow White and the Seven Dwarves to'80s icon Flashdance, this filter has a kiss for almost every movie genre.
Try the filter here.
| | |
| --- | --- |
| SHARE THE STORY | |
| Explore More | |