The lingering question that presented itself with the appointment of Maria Grazia Chiuri as the creative director of Christian Dior was a query on the effects of a woman's touch and how one half of the well-loved design duo at Valentino would fare at the helm of this storied house. Chiuri answered with a simple statement, "We should all be feminists". Acting as a double-edged sword, it establishes feminine empowerment while simultaneously demolishing divides with its inclusive proposition. The collection was reflective of the sentiment. Thoughtful separates and an archival redux illustrates Chiuri's tribute to the past and recognition of the present. Jumpers and statement tees tucked into dreamy tulle skirts (the delicate treatment – an ode to Valentino) and a reinvigorated bar jacket cut to skim were testament to a modern wardrobe. A thematic collection that references the sport of fencing produced interesting pieces that were strapped and padded, introduced a refreshing twist to the fashion's overplayed fixation on athleticism, and brought out combinations that were both edgy and lithe, not unlike the sport itself. Also worth noting: fencing is characteristically a game of strategy, perhaps the intention of the reference is one that extends beyond the moodboard and into to Chiuri's new position in the game.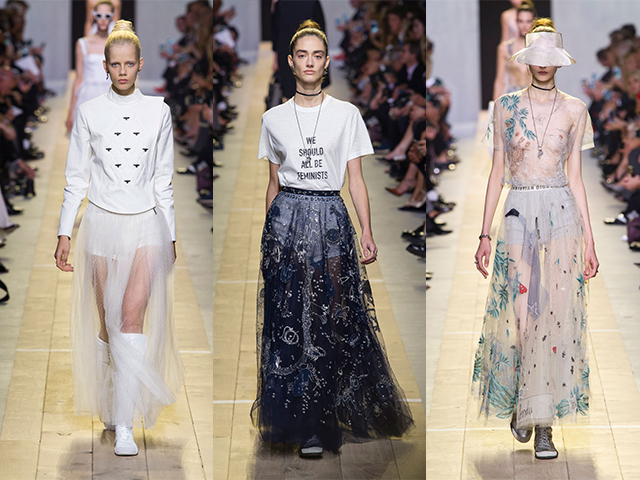 Seen at Issey Miyake was a more pared back collection in the context of the brand's past inclination towards the extravagant construct of garments. Yoshiyuki Miyamae's Spring 2017 fit the ready to wear protocol to a fault; the fault being its accessibility. Albeit a collection that would better fit the rack, the offerings lack a hint of the intricacy that's emblematic to the brand. Having said that, once the disgruntlement is bypassed, a different kind of complexity reveals itself. Pieces inspired by microcosm demonstrate a structural deconstruction with trapezoid forms, sharp folds, dizzying grids and accordion pleating—a reversed play on origami; an unfolded piece of origami.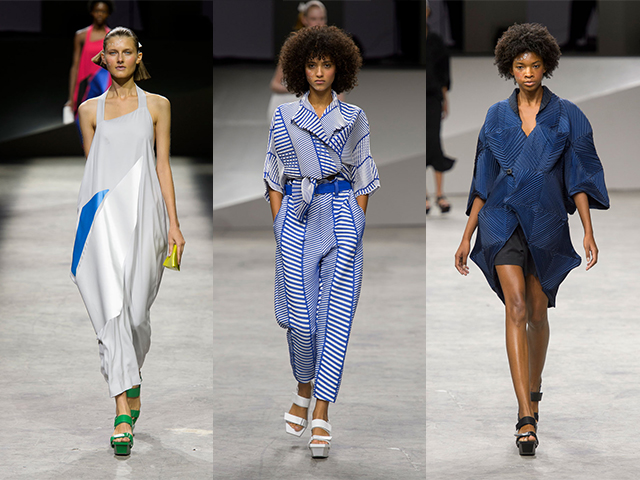 With the much talked-about background visuals of two burly men hauling barrels from the undulating waves of the ocean at Loewe, Jonathan Anderson presented an arguably artisanal spin to a ready-to-wear collection on the big stage of fashion week in Paris. Possibly a proposal of an industry overhaul, the creations testify of the significance of the craft behind a garment; an important remark in view of astronomically fast fashion and throwaway culture. Dresses constructed out of impeccable panels of micro-pleats were stitched with unfinished seams exposed. Sinuous presentations and artistic unrefinement were cinched at the waist with architectural belts beautifully moulded from rigid vegetable tanned leather. The seemingly contrasting expressions of the polished and the raw converged into a sound petition to uphold the value of true craftsmanship. Also on our radar were the catalysts to each look—the bags. Numerous remarkable new iterations from his eponymous line spoke highly of Anderson's prowess in the accessory department.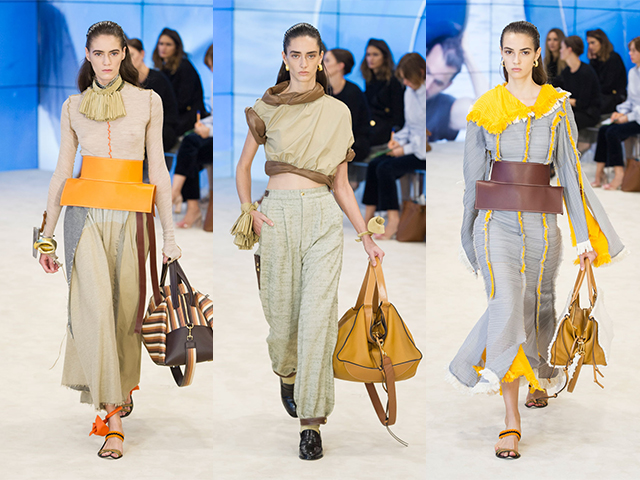 Related stories:
Paris Fashion Week SS17: Highlights of Day 3
| | |
| --- | --- |
| SHARE THE STORY | |
| Explore More | |