Two very interesting underlying themes were present in Chitose Abe's collection at Sacai. Firstly, it was made for the girl who does what she wants to do, how she wants to do it. And by extension, Abe translated that to spliced and mixing materials you'd never thought would meld together, while borrowing the same elements that (dare we say) other fashion houses have made their own. Case in point: tweed incorporated into hybrid chiffon tops and thick puffy jackets, floral embroideries on pajamas-like ensembles, and denim + fur + lace in one astonishing getup (that worked). Now this is how you toe the line between getting inspiration from others and pulling it off with dexterity.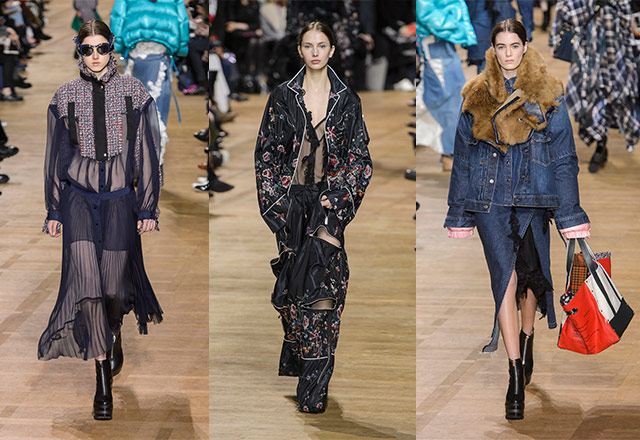 We never thought that the words Giambattista Valli and athleisure can be used in the same sentence, but this season, the couturier proved us wrong by making sporty-cocktail dressing a thing (albeit only evident in three looks). Nike tights are paired with embroidered evening jackets and tops, one with a trail of ruffles behind that exude a contrasting air of femininity. However, the bulk of the collection was tailored for the French girl who embraces her romantic side and spoils herself silly with the prettiest dresses and gowns emblazoned with polka-dots, cherries and charming florals. A touch of sensuality was juxtaposed with the naivete of this lineup by way of waist corsets with bows and sheer frocks.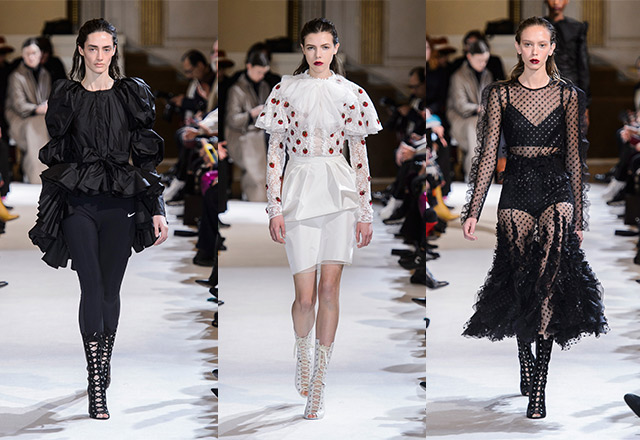 If the Man Repeller had a pagan half-sister, she would be in raptures after having seen what Sarah Burton sent down the Alexander McQueen runway. Burton kept her inspirations local, venturing to the Cornwall: a county situated at England's most southwestern tip. Her first point of reference was the ancient native tradition of tying ribbons on the branches of a 'wishing' or 'Cloutie' tree. Threads hung loosely from skirts, dresses, jackets and bags, swaying like said ribbons in the breeze. Medieval tapestry was interpreted into flora and fauna intricately embroidered onto barely there will o' the wisp dresses.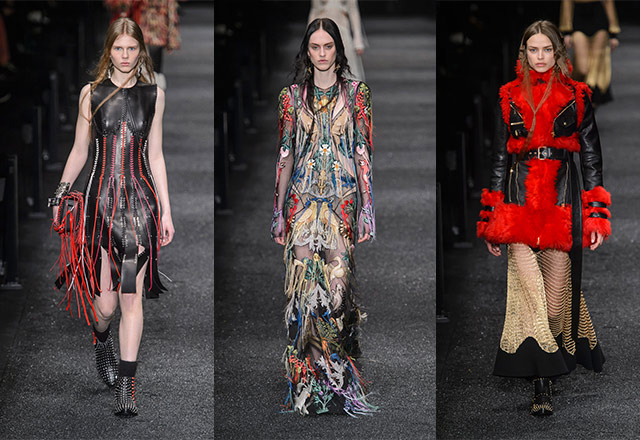 Related stories:
Paris Fashion Week AW17: Highlights of Day 6
Paris Fashion Week AW17: Highlights of Day 5
| | |
| --- | --- |
| SHARE THE STORY | |
| Explore More | |