Music
Live concerts around Southeast Asia in 2023 that are worth the trip
Because why not?
PHOTO: @harrystyles / Instagram | PHOTO: @kehlani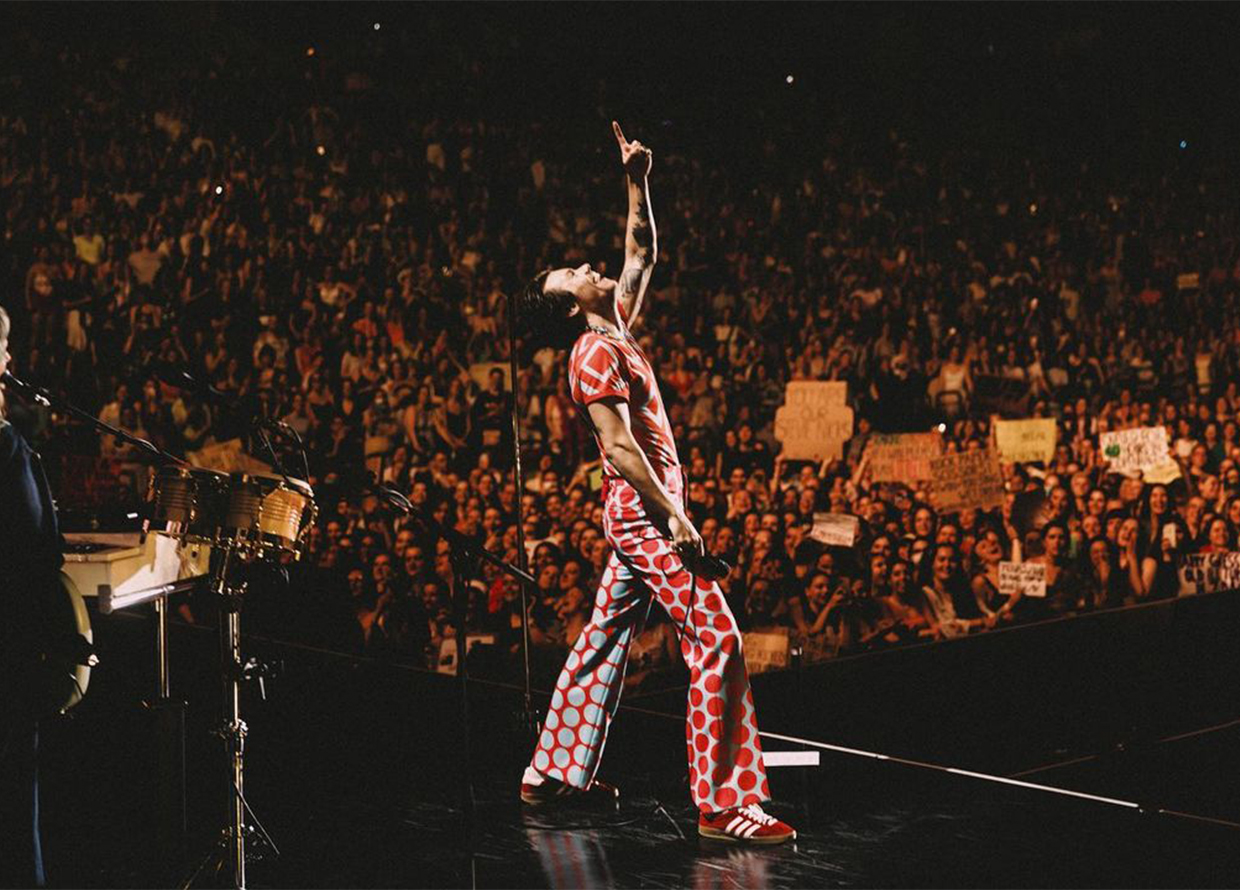 2022 has been a great year for music lovers with live concerts now back in full swing. So far, we've already seen the likes of Billie Eilish and LANY performing for the Malaysian crowd—with more exciting acts still to come this month and in 2023! 
In saying that, there are some artists who are, unfortunately, not making a pitstop in Malaysia for their tour. Before you get disappointed, though, we've compiled the most exciting artists and bands that are travelling to our Southeast Asian neighbours that are totally worth the extra mileage. You could even make a holiday out of it!  
Enhypen: Manifesto World Tour
View this post on Instagram
The popular K-pop boy group is embarking on the first world tour of their career since their debut in 2020. Formed as a joint effort by Belift Lab, CJ Entertainment and Hybe Labels, fans have had eyes on them even since their pre-debut due to the fact that the group was formed from a competitive survival show, I-Land. Since then, they've had multiple successful hits such as Fever, Polaroid Love that went viral on TikTok and their latest title track, Future Perfect (Pass the Mic). While they have yet to perform in Malaysia, you can catch the seven members performing songs from their latest mini album, Manifesto: Day 1 here:
Thailand, 28 January and 29 January 2023
Philippines, 4 February and 5 February 2023
Find tickets here.
Kehlani: Blue Water Road Trip
View this post on Instagram
With 14.5 million followers on Instagram and 13 million monthly listeners on Spotify, it's safe to say that Kehlani has amassed a legion of fans who love her for her powerful dancing and sensual beats. The American singer-songwriter first found fame on America's Got Talent Season Six as a member of the group Poplyfe. After going solo, Kehlani found mainstream success in singles such as Toxic, Nights like this, Gangsta and more. She is currently touring for her album Blue Water Road. Unfortunately, Kehlani doesn't have Malaysia on her Asia tour, but you can consider traveling to these neighbouring countries to watch her show:
Indonesia, 4 February 2023
Singapore, 6 February 2023
Tickets are available here.
Phoebe Bridgers Reunion Tour
View this post on Instagram
If Phoebe Bridgers' relatable lyrics and melancholic melodies are what got you through the pandemic, you might want to think about flying down to the Lion City to see her. The indie rock singer-songwriter was gradually gaining a fanbase of her own but it was the release of her album Punisher in 2020 that catapulted the star on regular radio waves. She will only be visiting Singapore in Southeast Asia for her Reunion Tour so don't miss out on this opportunity!
Singapore, 15 February 2023
Tickets can be purchased here.  
Backstreet Boys: DNA World Tour
View this post on Instagram
For a group that debuted back in 1993, Backstreet Boys have been active for close to 30 years (29 years, to be specific)! Given how fast-paced and competitive the music industry is, seeing such an iconic group thriving to this day is not an easy thing to come by. While they're still making music, you should consider seeing the legendary boy group in the flesh at their DNA World Tour by taking a trip to one of these countries:
Philippines, 20 February 2023
Singapore, 22 February 2023
Tickets are available here.
Arctic Monkeys Asia Tour 2023
View this post on Instagram
Hailing from Sheffield, Arctic Monkeys is a band with a huge cult following behind them since their debut in 2002. From topping four Billboard charts and becoming the first independent label band with five consecutive number one albums in the UK to boasting close to 40 million monthly listeners on Spotify, Arctic Monkeys is one of England's greatest bands. Their albums such as Whatever People Say I Am, That's What I'm Not, AM, and Tranquility Base & Casino have all received critical acclaim, and their musical influence reaches far and wide across the globe. While they are not stopping by at Malaysia for the Asian leg of their tour, it would still be a treat to catch the English rock band live in any one of these countries:
Singapore, 28 February 2023
Philippines, 6 March 2023
Tickets are available here.
Harry Styles Love on Tour 2023
View this post on Instagram
Arguably the it-boy in the male solo artist game right now, Harry Styles needs no introduction. From Watermelon Sugar to As It Was, the British singer has been churning out hit after hit since One Direction's indefinite hiatus. Donning bold and spectacular outfits on stage, Styles is known to be especially interactive and playful with his fans while on stage. While Malaysian fans would've loved to see him perform in Malaysia, all hope is not lost as the artist will be touring these neighbouring countries for Love On Tour Asia 2023:
Philippines, 14 March 2023
Tickets are available for purchase here.
[Note: Remember to bookmark this page as we will be updating it when more concert news become available!]
For more music-related updates, head here.
| | |
| --- | --- |
| SHARE THE STORY | |
| Explore More | |