Culture
Malaysia's LGBT+ community, Good Vibes Festival artists and organisers respond to The 1975's Matty Healy
The cold reality
FEATURED IMAGES: @roshieroshieroshie / Instagram | The 1975 | Getty Images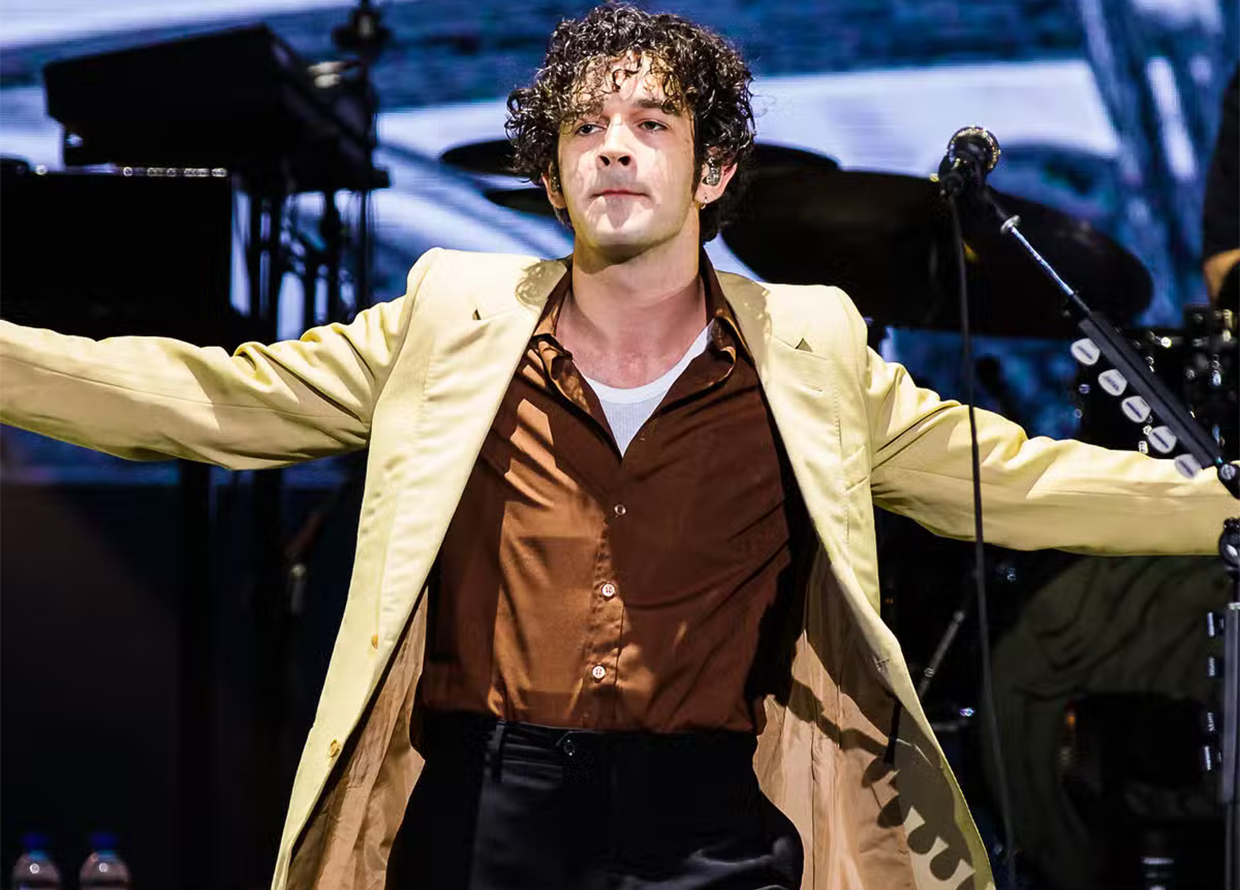 When Matty Healy of British indie rock band The 1975 decided to go off-script from their headlining performance and laid out a three-and-a-half minute profanity-ridden speech criticizing Malaysia's LGBT laws—which he admitted he didn't do any research for prior—before kissing bandmate Ross MacDonald at the Good Vibes Festival 2023, it was not the stance of opposition the local LGBT community was looking for.
In fact, the reaction was the very opposite for many of Malaysia's queer individuals. Due to Healy's "controversial conduct", the highly anticipated three-day weekender was cancelled, leaving thousands who had prepared for the country's biggest music festival in a state of unbridled loss and disappointment. 
View this post on Instagram
While Healy and the rest of his team flew off in the dead of the night following their ban, his actions left a trail of repercussions in his wake. Everyone feels this loss differently, from F&B vendors and local artists to the LGBT community. Indeed, the focus of this controversy should not be on Healy but on the country's already marginalised and vulnerable community which he put under the spotlight. With that said, we spoke to the real victims of Healy's self-acclaimed act of social justice to voice their opinions on the repercussions of his stunt. 
Many steps back for the queer community 
Today, Malaysia remains extremely conservative over LGBT+ matters. Under Islamic law, homosexual acts are illegal in the Muslim country and punishable by up to 20 years in prison. Having said that, there have been numerous protests by LGBT+ activists to fight for equal rights. Just in March 2023, a Women's Day march was held to advocate for gender equality and LGBT+ visibility. However, many queer individuals believe that Healy's actions and remarks have destroyed much of the hard-earned progress the community has made.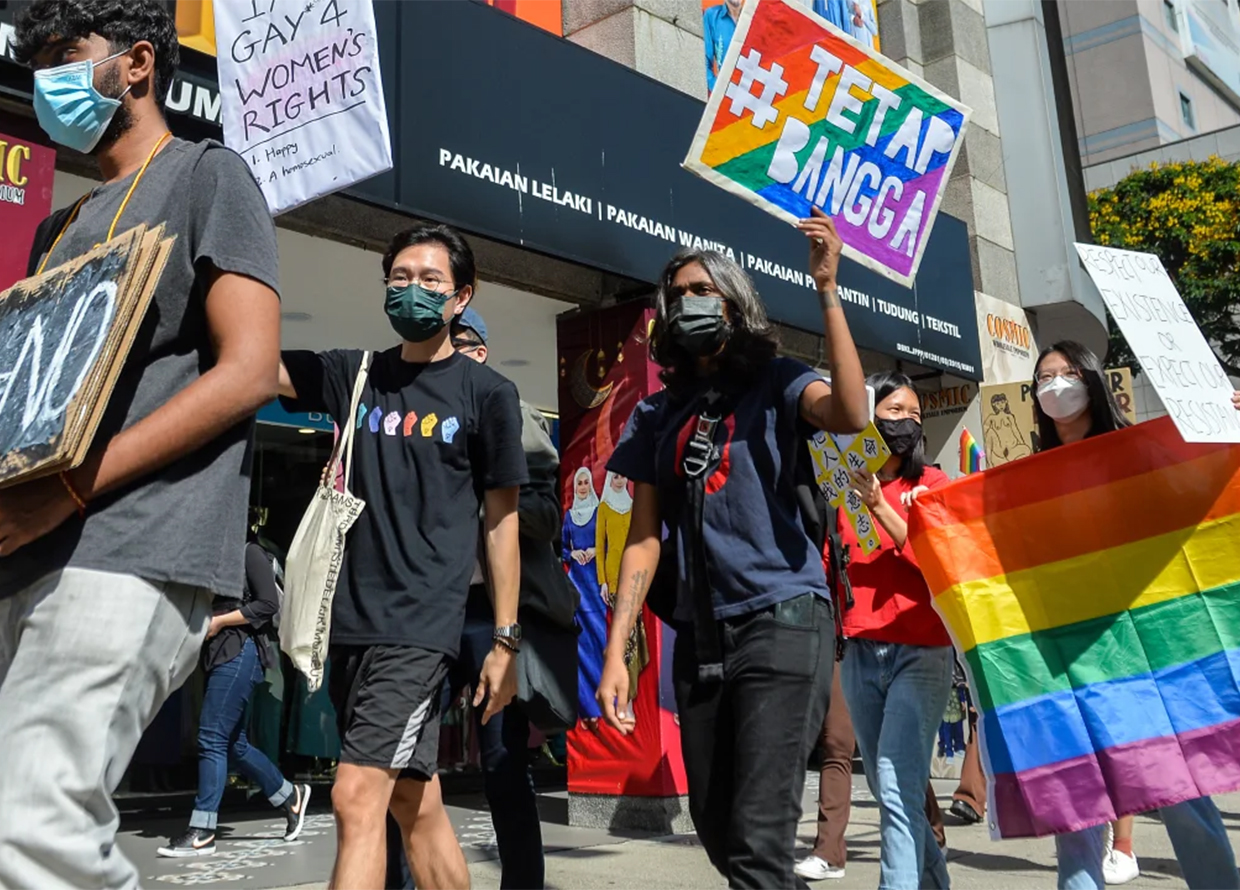 Carmen Rose, a drag performer, calls Healy's display "totally selfish", "uncalled for" and "nothing more than performative activism." Rose went on to say that "he has pushed back progress queers in Malaysia could've made in the past century. If he was advocating for LGBTQ+ rights here, what he displayed last weekend wasn't it."
Miss Boom, another prominent drag artist, echoes this thought. "[He] has undone the work of many local activists and advocates who have worked really hard to provide resources, safety, and a sense of community for queer Malaysians."
Matty Healy and the 1975 leaving Malaysia thinking they've empowered the LGBTQ+ movement. #GVF2023 #GoodVibesfestival pic.twitter.com/32DbqMG6CG

— chino (@miggychino) July 21, 2023
Contrary to what Healy may think, shining a spotlight on the LGBT+ community in Malaysia poses more danger than good, especially in the way that he had done it. Rose and Miss Boom believe his actions have significantly hurt their community at a time that is increasingly unsafe for them to exist.
"I don't think that whatever he did or said is likely to bring about any positive changes that are going to reduce the stigma and discrimination queer Malaysians face on a daily basis. If anything, it has actually made us more fearful of our ability to safely express ourselves," Miss Boom continues. 
The fear has always been there for the LGBT+ community. In the past year, they have been on the receiving end of several government crackdowns from fines to detainment. Last year, police raided a Halloween party at REXKL that was organised by several LGBT+ members and their safe spaces have not been the same since. Tension and anxiety are also running high as state elections are just around the corner. Healy's act of defiance could not have come at a worse time, as conservative parties could use this incident as political fodder to further their agendas.
20 people are being transported to JAWI for investigation in Black Maria truck. pic.twitter.com/yNclGCpH2I

— Numan Afifi | 🇲🇾 (@NumanAfifi) October 29, 2022
Rose explains the nuances in the complex relationship queer folks have with the government that flew over Healy's head. "Minorities in Malaysia will always be targeted by bigots and what he displayed, gives them more excuses to punch us down and further alienate us. We know how the government is and we're no stranger to being a scapegoat to them for whatever political games they're playing."
Miss Boom also lays out the harsh reality. "The LGBT community has always been used as a target for religious governmental members to project their ideologies and further demonise us. There is already an insane amount of fear not just from LGBT+ people but also from friends, family and allies who wish to show support." With their safety now at an all-time low, she fears that this will open the doors for further restrictions on LGBT+ activities.
As a malaysian queer, what matty healy and the 1975 did was WORSE for malaysian queers. Now we are gonna have tolerate the political shitstorm thats about to happen while they are fine getting drunk in another country. This wasn't their fight

— Shou's castles are crumbling. ⚡️ (@shoukunz13) July 21, 2023
The drag artist also explains how Healy's quote about the government policing who people can have sex with is flawed and reinforces stigma. "In the minds of conservatives, it makes it sound like we're all about sex when in reality, queer identity is so much richer and more complex than that," Miss Boom said.
According to his Instagram stories, Healy did not show any remorse or acknowledgement of the consequences of his actions. Instead, he responded that it's "not as easy as it looks" to resist kissing MacDonald.
matty healy's instagram story is disgusting. every country should ban him, actually. pic.twitter.com/04M8jqs1jk

— mike faist doesn't know i exist (@aggidilimanto) July 22, 2023
A golden opportunity gone in a blink of an eye
Apart from the queer community, another group of people who have been affected by the incident are the local artists who were set to perform. For many aspiring artists in Malaysia, chances to grace the stage at Malaysia's largest music festival alongside huge international names don't come often. 
As an independent artist who was slated to make her GVF debut on day two, it was supposed to be Mardiana's biggest milestone in her career to perform her music to the masses. "I can't quite express to you how truly heartbroken I was. My band and I have been rehearsing for months."
View this post on Instagram
She reveals that she had planned to perform seven songs for her 30-minute set, included a costume change in the middle of her performance and even engaged a local business to purchase necklaces that would be gifted to the crowd. "If you look through my social media posts, you'll see that almost all my posts from the past month were about GVF and how excited I was about it. So yeah, it's a massive letdown."
Even for a more established local artist such as Talitha Tan, performing at GVF was important for her for several reasons. "For many, performing at GVF is a goal. To be a part of that means a lot to us." After losing her mother last month, Tan had planned to dedicate her set to her late mother. It would also mark her first performance since the tragedy. 
View this post on Instagram
Both Mardiana and Tan resonate with each other's sentiments on the lack of opportunities in the local music scene. "It's hard enough to grow and keep growing as an artist when the Malaysia music industry is small," Mardiana reveals. Tan also cites the lack of music festivals such as GVF in the country as well as support and awareness of local talent. 
For them, becoming a headlining act for such an event is a dream that they can hope to achieve one day—which is why it also hurt to see Healy disregard the stage and his fans the way that he did that fateful night. 
According to Tan, it was an "irresponsible use of influence." She continues, "I think an artist should have the choice to have a personal narrative in their performances, as long as it is respectful to both the regulations and customs in where they are performing. As a songwriter, I think I can say that we are storytellers, but I'm definitely not a politician. So, if I were to make a stand on anything in general, I would make sure to do my research, and preach what I actually know responsibly."
View this post on Instagram
Whilst politics and music have always been intertwined, Mardiana also affirms that there is a time and place for everything. "As an artist, you have the responsibility to educate yourself properly before deciding to make political statements that will affect or influence your fans."
Jaie, another aspiring artist who was set to perform at GVF, called out Healy's recklessness. "I think there are much more effective ways to speak up and raise awareness that does not cause millions in damages to parties that aren't responsible for what you're protesting against."
View this post on Instagram
Lullaboy, who had a successful GVF debut on day one, also concurs. He told us,  "I was a fan of The 1975 but their actions were reckless. There are respectful and smart ways to fight for what we believe in that don't result in hurting innocent people." 
An unforeseen and isolated incident
On 27 July, the Arts, Live Events and Festivals Association (ALIFE) together with Future Sound Asia (FSA) held a press conference to discuss GVF's cancellation and strategies moving forward. Both parties affirm that Healy's conduct was an "isolated incident" that no one could have predicted. Para Rajagopal, Chairman of ALIFE, states that throughout his 30 years of experience, he had never seen anything like this. "Over the past few months, we've had Billie Eilish and BlackPink, and nobody did anything remotely like [what Healy did]." 
When questioned about Healy's past track record of behaviour such as his scandal in Dubai in 2016, Wan Alman who is the Director of Entertainment at FSA, claims that they were aware of this but decided to move forward with booking the band. "They've played many shows [since Dubai] without incident. They played at the Good Vibes Festival in 2016 without any incidents and were in Singapore two days before the recent festival with no incident."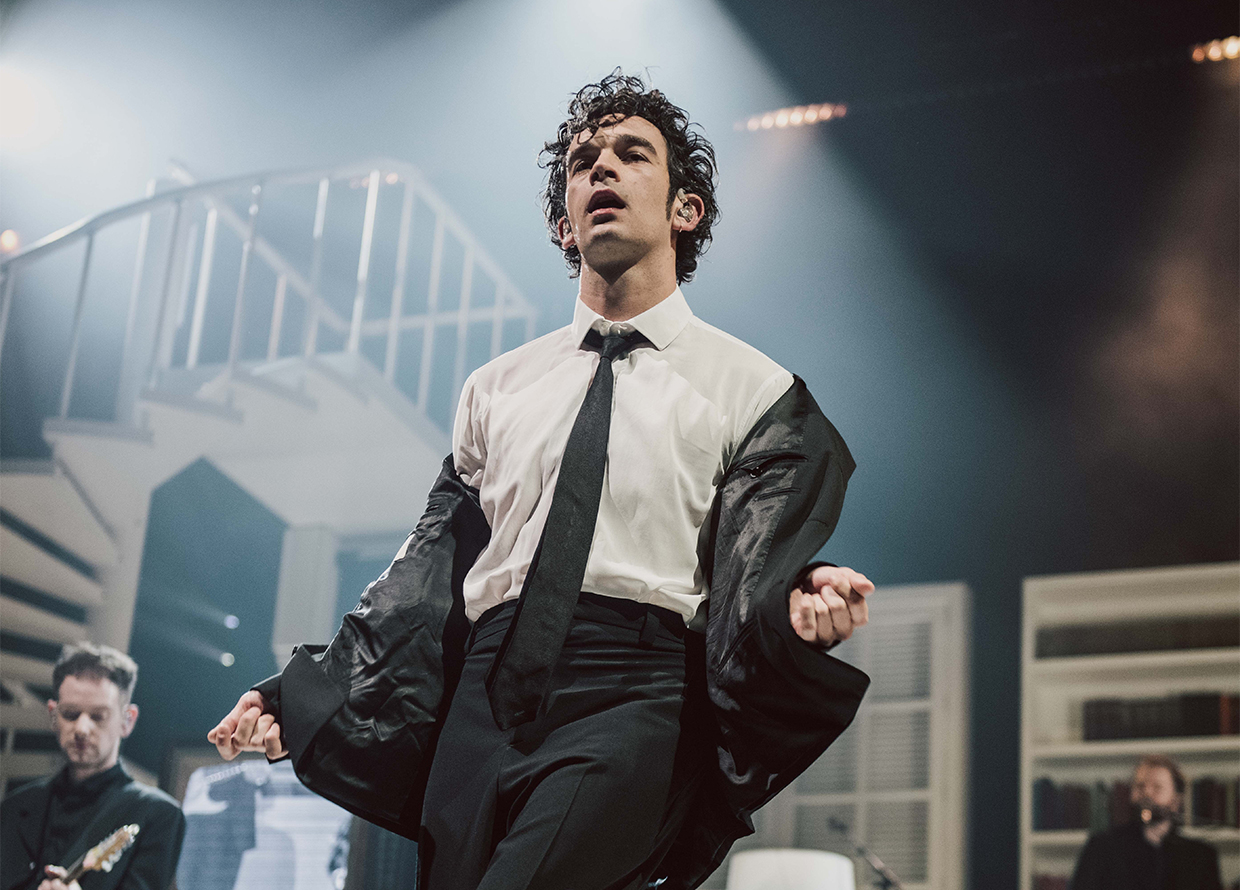 Further, they had received a contract in writing and assurance from The 1975's management team that the band would adhere to local performance guidelines. As a result, Alman reinforces that the organisers had done their best to ensure compliance and that the cancellation was "solely the fault of Matty Healy and The 1975." 
This controversy has also sparked debate around the state of Malaysia's live music scene and how it will affect future international acts from viewing the country as a place to perform. In regards to this matter, Rajagopal reveals that ALIFE and FSA's first course of action was to establish a team to work with authorities to ensure the momentum post-pandemic is kept up.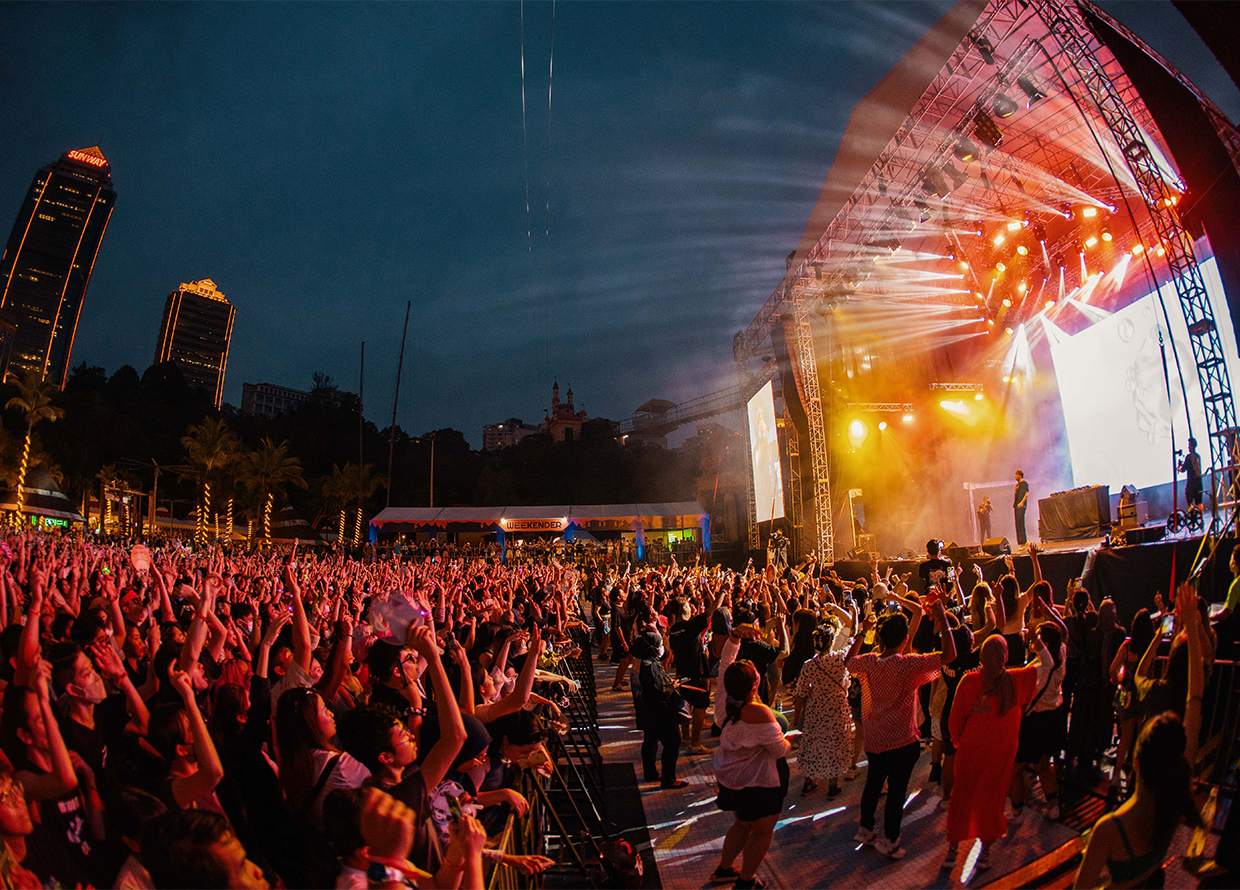 He admits that the screening process has to improve whilst acknowledging that organisers walk a "tightrope" when assessing an artist's appropriateness to be booked for Malaysia. "It is becoming increasingly difficult for us to screen what is right and what is wrong. An artist could be doing something in their own private life, but we are engaging them for their musical ability. So, there are a lot of moving pieces to screen and decide what can work here according to the guidelines."
In regards to whether anything will be done against Healy and The 1975 for their conduct, Alman states that they have legal counsel and are "considering legal action."
Overall, sentiments remain positive as ALIFE and FSA are eager to bounce back from this incident. "We are trying to learn from this. We are trying to improve ourselves because we are living in a very different society from the West. It is a work in progress but we will keep updating the industry on how we can create a safer environment for all the fans and the music industry as a whole," Rajagopal said. 
"We have to move on from 1975 back to 2023. We are moving on together," he concluded to rapturous applause.
[Update on 10 August]
On 7 August, Future Sound Asia sent The 1975 an official Letter of Claim demanding that the band "acknowledge their liability and compensate FSA for damages incurred." As the act had "intentionally contravened the agreement they had with FSA for their performance," the Letter of Claim has ordered that a total sum of £2,099,154.54 (RM12,347,967.91) must be paid within seven days. The Letter of Claim is written in accordance with the provisions of the English Practice Direction Pre-Action Conduct and Protocol which are part of the English Civil Procedure Rules.
It is noted that failure to comply with these demands will result in FSA pursuing legal proceedings in the Courts of England.
[Update on 14 August]
View this post on Instagram
Future Sound Asia has announced that submissions for refunds are now open from 14 August to 10 September 2023. There are four types of refunds ticketholders can choose from:
A partial refund only and 

contribute the balance

of your refund to 

Future Sound Asia's efforts to #SaveGVF

Forfeiting your refund, and converting your ticket to a ticket for #GVF2024 or #GVF2025 which will also include a MYR 100 beverage voucher

Completely forfeit your refund without converting your #GVF2023 ticket, and contributing the full refund amount to 

#SaveGVF

A full refund 

of your GVF 2023 ticket
Ticketholders can request for refunds by clicking on the link here.
For more pop culture news, head here.
| | |
| --- | --- |
| SHARE THE STORY | |
| Explore More | |