Culture
9 Creepy and entertaining horror podcasts to stream this Halloween
Bloody good
FEATURED IMAGES: Evangeline Gallagher / Tumblr | montylove / Unsplash | Elti Meshau / Unsplash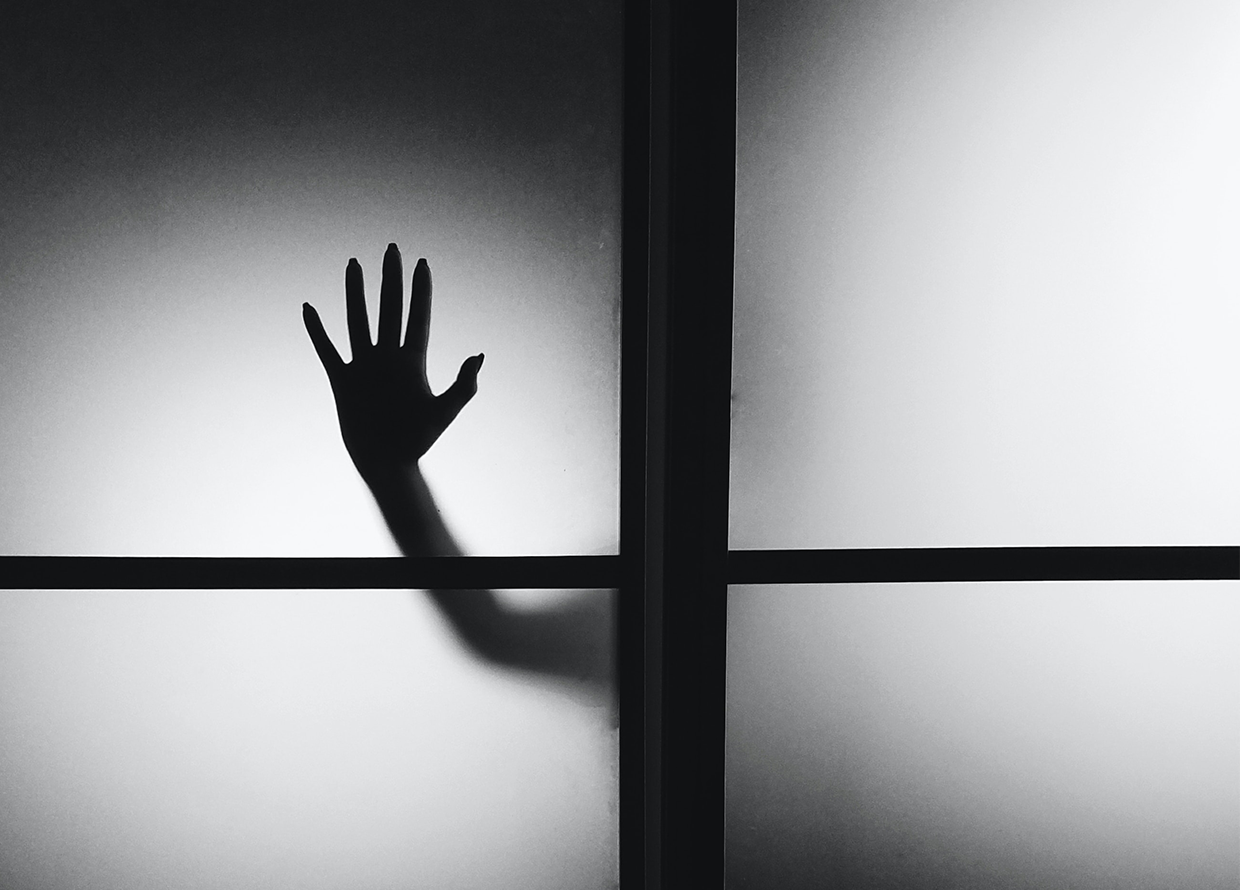 With Halloween fast approaching (psst, have you got your costume yet? Click here for some inspiration!), it's time to get into the season of ghosts and ghouls. If you're the type to be frightened by anything visually terrifying but still want to get into the mood things, we have just the spooktacular option for you: horror podcasts.
In this medium, you don't have to worry about sudden jumpscares or gory scenes. Rather, horror podcasts allow you to immerse yourself in the world of terror using atmospheric sound design, gripping plotlines and riveting voice acting. From creepy tales of the paranormal and unexplained disappearances to original audio dramas, here are nine horror podcasts that will scare you and keep you entertained all night long. 
So make sure all your windows and doors are locked, get comfortable and pop those earphones in for a bone-chilling time…
The Grave Talks
Have a morbid fascination with death, ghosts and the afterlife? The Grave Talks is one horror podcast you should tune in to. Host Tony Brueski talks to individuals who have claimed to have encountered the supernatural. Featuring in-depth interviews and engrossing storytelling, The Grave Talks is a spine-chilling exploration into ghastly hauntings and the great unknown.
The Last Podcast on the Left
If you love horror cinema, Marcus Parks and Henry Zebrowski's The Last Podcast on the Left is the obvious choice—it is, after all, Spotify's top spooky podcast and for good reason. Mixing in comprehensive discussions about everything the world of horror has to offer with humorous banter, the two best friends and comedians navigate humanity's greatest terrors such as cults, serial killers and demons with their great chemistry and wit.
Casefile
True crime fans, this is one podcast you'll want to get stuck in. The popularity of the genre has skyrocketed with documentaries such as Making a Murderer and Monster: Jeffree Dahmer drawing in millions of viewers. With that, the number of true crime podcasts has also risen in recent years. Established in 2016, Casefile is one of the few that was ahead of the curve and has remained a go-to choice for many true crime sleuths. Narrated by an anonymous Australian man, the podcast is known for doing extensive research on each of the cold cases it covers. As it recounts gruesome stories of unsolved murders and brutal torture amongst other things, you will still be able to find comfort in the host's compassion and empathy as he talks of the horrors mankind is capable of.
Archive 81
First released in 2016, Archive 81 remains one of the most popular horror audio dramas available. The fictional series uses the found footage technique which makes the storytelling feel all the more real and immersive. In the podcast, you are met with Dan Powell, an audio archivist who is tasked with restoring old audio tapes recorded by Melody Pendras. Powell begins to become increasingly rattled by the disturbing contents of the interview tapes which feature eccentric residents of an abandoned residential building. The creepy yet intriguing plot will immediately draw you in and have you making theories after each listen. If you're feeling extra brave, you can even watch the live-action adaptation on Netflix by the same name.
Stories with Sapphire 
Western horror is scary enough but Asian horror and folklore? Now those are downright terrifying. If you would like to hear more creepy stories that hit closer to home, Stories with Sapphire will satisfy your fright fix. Sapphire Sandalo, a Filipino-American occultist, aims to diversify the horror community with stories and interviews from the Philippines and the broader Southeast Asian region to the masses. From black magic to mysterious encounters with Asian supernatural creatures, each episode is carefully crafted and weaves Sandalo's insightful commentary throughout.
Unexplained Encounters
Love a short horror story just before bedtime? Collecting dark stories submitted by netizens, Unexplained Encounters features multiple five-minute anecdotes in each episode for your listening pleasure. From strange sightings of cryptids in the woods to disturbing paranormal tales, this podcast narrated by Darkness Prevails (yes, that is his name) is a thrilling and blood-curdling auditory adventure that will bring you up close and personal to your nightmares. 
Scared To Death 
Imagine having a partner who is so into horror that they try to scare you to wit's end with spooky stories. That's what it's like for the wife of Dan Cummins, the host of Scared To Death. In the popular horror podcast, he attempts to terrify his wife Lynze with allegedly true tales in weekly episodes. Demonic possession, supernatural occurrences, conspiracy theories—you name it! At least in this format, you won't feel like you're being scared alone as you will be accompanied by Lynze's reactions as well.
Video Palace
Released in 2018 as part of Shudder's first scripted audio drama, Video Palace is the embodiment of auditory terror if you're looking for a truly good spook. With 10 episodes clocking in at under three hours, you will be taken on a blood-curdling journey through the world of the occult and conspiracy that is full of suspense and dread. It follows a video collector, Mark Cambria, who watches a mysterious white VHS tape and begins to talk in his sleep in a language that doesn't exist. He and his girlfriend set out to investigate the tape's origins in order to get answers, which leads them to a legendary video store called Video Palace that is hiding all sorts of secrets…
Jim Harold's Campfire
If you want to hear different types of horror stories in one sitting, look to Jim Harold's Campfire. As the title suggests, the podcast feels like you're sitting around a campfire and listening to others around you recount their creepy experiences. With little to no sound design, the simple yet entertaining podcast has been in production since 2009 and has garnered over 65 million downloads across its 390 episodes. Speaking to ordinary people who call in, Jim Harold's Campfire covers a plethora of scary occurrences such as doppelgangers, poltergeist disturbances, UFOs and many more. With so many head-scratching stories, you'll walk away thinking reality is much more terrifying than you once imagined.
For more spooky Halloween content, head here.
| | |
| --- | --- |
| SHARE THE STORY | |
| Explore More | |