With a global recession, the ongoing pandemic and a collective shift to questioning established systems and behaviours, podcasts are the ideal companions to navigate the complexities of our current age. Like friendly coffee table catch-ups, weekly episodes offer informative and enlightening conversations full of practical insights, relatable stories and thought-provoking ideas that help put all aspects of our lives into perspective. The best part? It's on-demand, accessible and entirely free.
Now is the time to listen. From personal finance advice to inspiring stories of personal achievement from local heroes, we've compiled some of the best podcasts out there to help get you through this moment in time:
She Makes Money Moves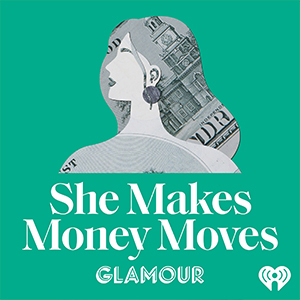 When was the last time you had an honest, uncomfortable conversation about money? Produced in collaboration by Glamour and iHeartRadio, She Makes Money Moves aims to open up the dialogue for women to talk about money—and simultaneously reshape our relationship with our finances—through intimate first-person accounts and expert advice on how much we earn, spend and save. Tackling everything from student loan debt and pyramid schemes to confessions of a compulsive shopper, the pod will help you understand and take control of your coins by raising your voice.
Available on Spotify | Apple Podcasts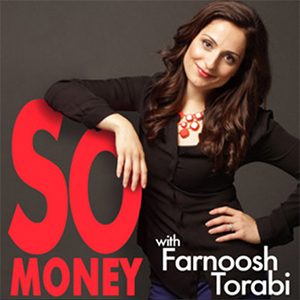 Recently hitting the 1,060th mark, Farnoosh Torabi's So Money is one of the longest-running and most respected personal finance podcasts out there with solutions to any tough money question you may have. The award-winning financial strategist and author offer straightforward advice that range from top side hustles to finding a financial planner in between interviews with a variety of guests from Tim Gunn to Margaret Cho, among many others. If you're stumped with anything, Farnoosh answers guest questions every Friday with the hashtag #AskFarnoosh.
Available on Spotify and Apple Podcasts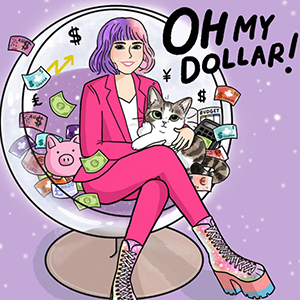 Hosted by Lillian Karabaic, Oh My Dollar! is an inclusive, multifaceted personal finance resource that makes talking about money easier with practical budgeting advice through a friendly, no-nonsense way. Full of cat puns and wisdom, the helpful podcast is tailored to anyone—from artists to freelancers and small-business owners—with the aim to help you identify clear goals that make sense for your personal priorities through the intersection of your values and money. There's even a "shame-free zone" forum online that can be found here for anyone who wants to have an open conversation about your financial journey with multiple threads ranging from taxes to meme-ing your way through the apocalypse.
Available on Spotify and Apple Podcasts
Bad With Money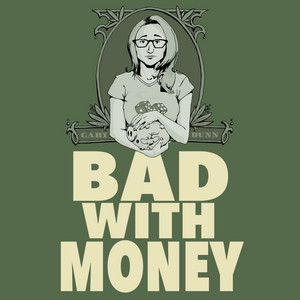 Funny, relatable and refreshingly candid, comedian Gaby Dunn shares real talk about finances through an exploration about money and life in our consumeristic world that always wants to sell, sell, sell. Alongside entertaining conversations with experts and celebrity guests, the New York Times best-selling millennial expands on her own history of being not so great with dollar bills to discuss how we can all be better with our wealth while informing you on the structural injustices of the current financial system keeping people bad with money.
Available on Spotify | Apple Podcasts
Food 4 Thot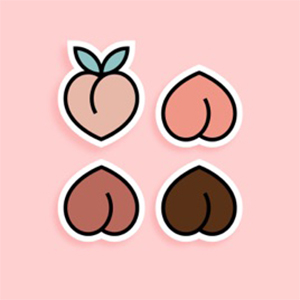 Run by a multiracial mix of queer writers, Food 4 Thot is the roundtable podcast that will make you feel proud and secure of who you are, and inspire you to be better than you are. The series feels like a weekly happy hour sesh full of insights, wit and unfiltered banter as hosts Tommy, Fran, Dennis and Joe tackle topics both irreverent and profound, from nail polish and safe spaces to religion and identity politics, serving up a delectable meal of both brain food and junk food that will have you craving for more.
Available on Spotify | Apple Podcasts
The One You Feed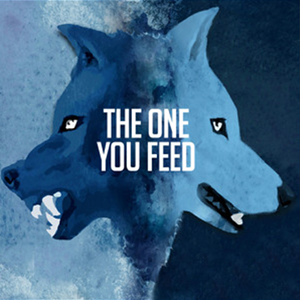 If you struggle to put your feelings into words, this podcast can help. Featuring thought-provoking discussions on habits, meditation, wisdom, happiness, philosophy and motivation with expert guests from various backgrounds, The One You Feed will inspire you to open up your mind by getting you to think about how you think for the better.
Available on Spotify | Apple Podcasts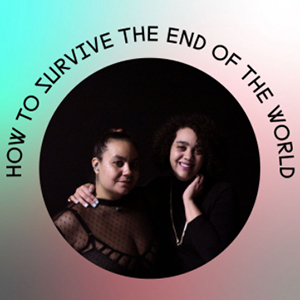 The Brown sisters come together in this pod to offer a smart, macro vision on how to survive the complicated world we live in today by mapping out a path of practices needed to transform our community, relationships and inner selves. Through multiracial diasporic perspectives, Autumn and Adrienne put forth stimulating, forward-looking ideas on how to sustain better lifestyles and continue moving forward—no matter what.
Available on Apple Podcasts | Spotify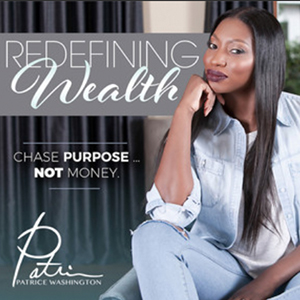 What is your definition of wealth? Believing that wealth is more about wellbeing than money or material possessions, personal finance author Patrice Washington will teach you how to build a rich life without focusing on the numbers in your bank account. Through inspirational talks and insightful guest interviews, the podcast will influence you to find fulfilment and earn more without chasing money.
Available on Spotify | Apple Podcasts
Black Girl In Om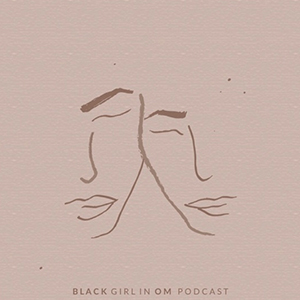 Created for women of colour, this buzzworthy podcast by Lauren Ash is your go-to place on all things uplifting, affirming and informative. The series speaks about self-love and self-care alongside a creative cast of movers and shakers in the wellness and beauty industry to help you cultivate the tools you need for life.
Available on Spotify | Apple Podcasts
Cultivating The Masses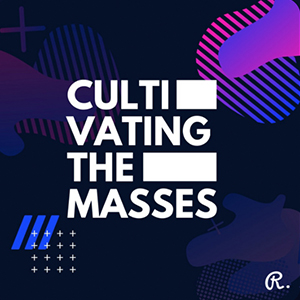 In an effort to bring Malaysians closer to local everyday heroes, the podcast series dives into the stories, lessons and behind the scenes of artists, athletes, designers, filmmakers—anyone who has successfully defeated all odds to be where they are today—to motivate you to be brave, rise to the occasion and pursue personal achievement.
Available on Spotify
The Aida Azlin Show
View this post on Instagram
Local writer and entrepreneur Aida runs this weekly show of honest conversations with inspiring creators, entrepreneurs and more around the region to talk about anything and everything without judgement or bad vibes. The series delves seamlessly into various topics through a variety of positive perspectives and personal experiences that will leave you buzzing with contagious energy and enthusiasm.
Available on Apple Podcasts | Spotify
Mamak Sessions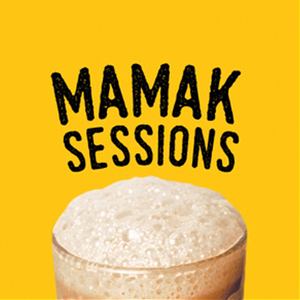 By Jinnyboy production, this podcast is described literally as a bunch of average Joes from Malaysia coming together to discuss what's up in the world. From mental health and relationships to how to kickstart saving for an emergency fund—and local guests including model humanitarian Deborah Henry, internet marketing millionaire Peng Joon and comedian Dr. Jason Leong, Mamak Sessions offers a slice of everything important in life through a range of diverse perspectives.
Available on Spotify | Apple Podcasts
| | |
| --- | --- |
| SHARE THE STORY | |
| Explore More | |