Art + Design
Malaysia's Jared Lee spills on his Cannes debut and SDCC win
Storytelling from the heart
IMAGES: JARED LEE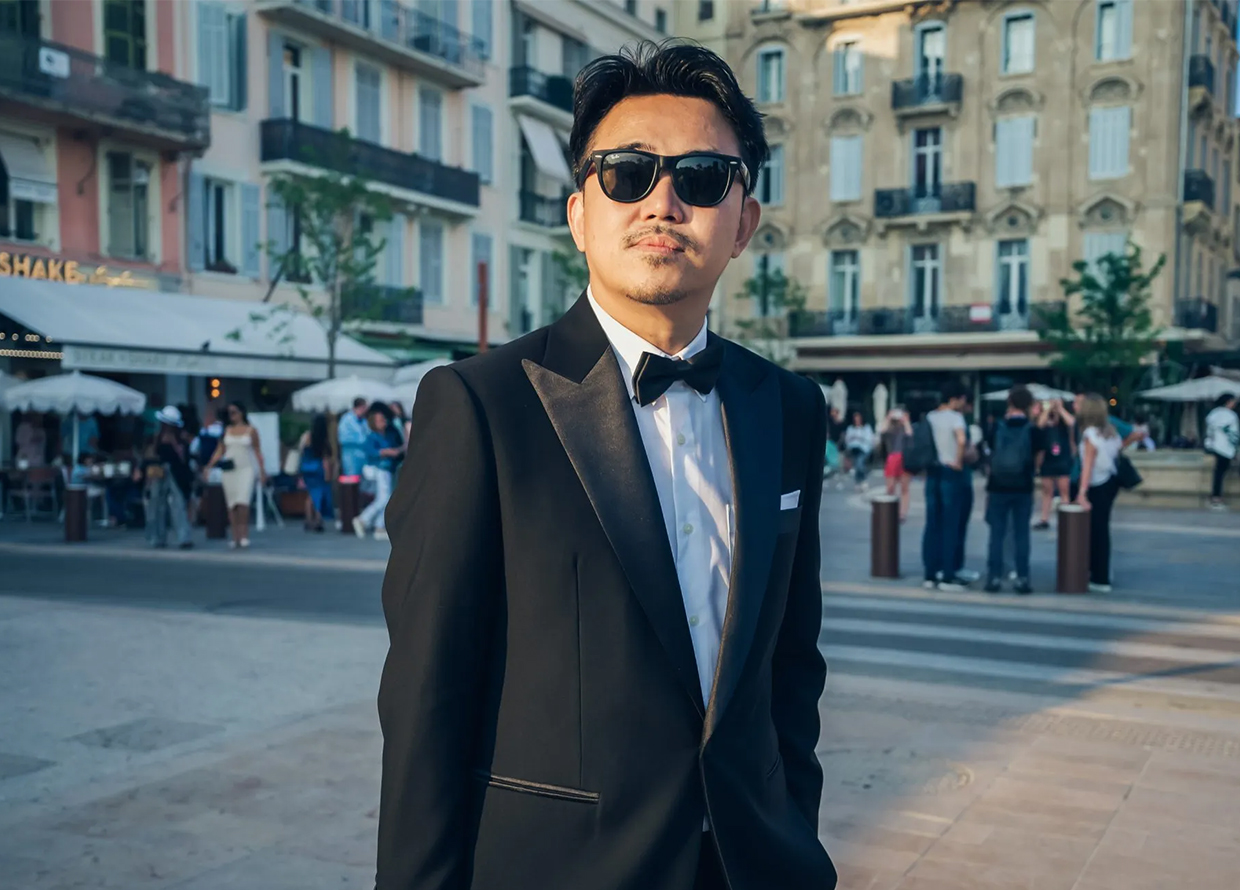 By now, YouTube is a well-oiled machine. Audiences are treated to a wide array of content, ranging from mukbangs and ASMRs to well-produced skits and films. But how many of these aspiring storytellers make it to the Cannes Film Festival? For Jared Lee, the journey from YouTube to the Croissette has been a surprising and validating one. 
Where it all began
The Malaysian filmmaker first started out as a popular YouTuber who gained recognition for his short film The Long Distance Relationship in 2011—it has garnered over three million views on YouTube to date and was a Top 10 finalist in the BMW Shorties the same year. 
Soon after, he established his own production house, Grim Film, whereby Lee and his team would flex their creative muscles to produce original content for corporate and commercial clients. However, it wasn't until 2015 that the filmmaker started feeling burnt out and was in search of a passion project that would ignite his joy in the craft again. 
A tragic turn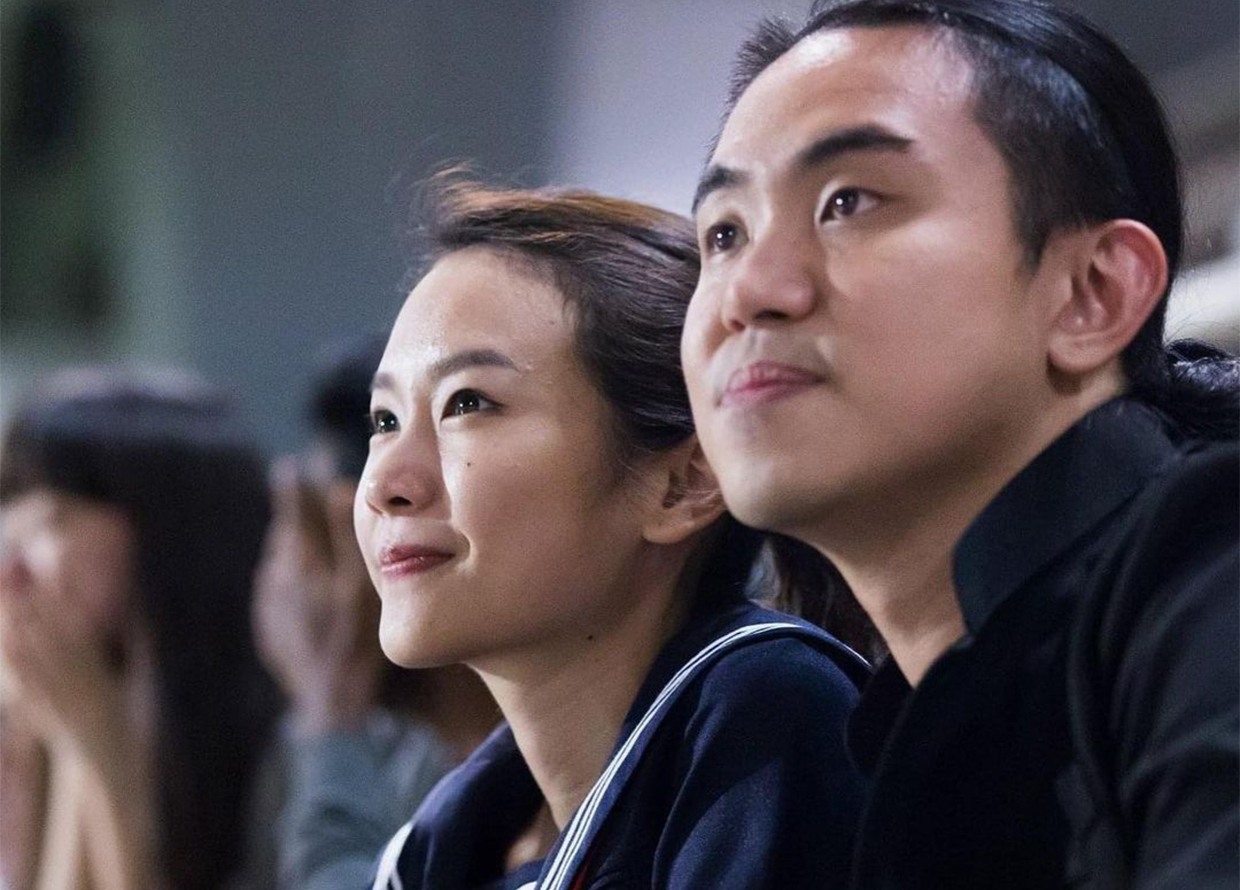 Unfortunately, 2018 took a tragic turn when Lee and his wife and actress Marianne Tan announced on YouTube that the Grim Film founder was diagnosed with testicular cancer and it would be near impossible for the couple to bear children of their own.
But instead of letting cancer put his life on hold, Lee decided that he was going to continue telling stories. And so, the ideas and concepts he had for Horologist began to take shape. A horologist is someone who repairs clocks and watches. Using his personal experience, the story would explore themes of time, abandonment and mortality. Then, the pandemic hit and that was when he was able to fully realise his dream for Horologist and transform it into a comic book. 
Taking a leap of faith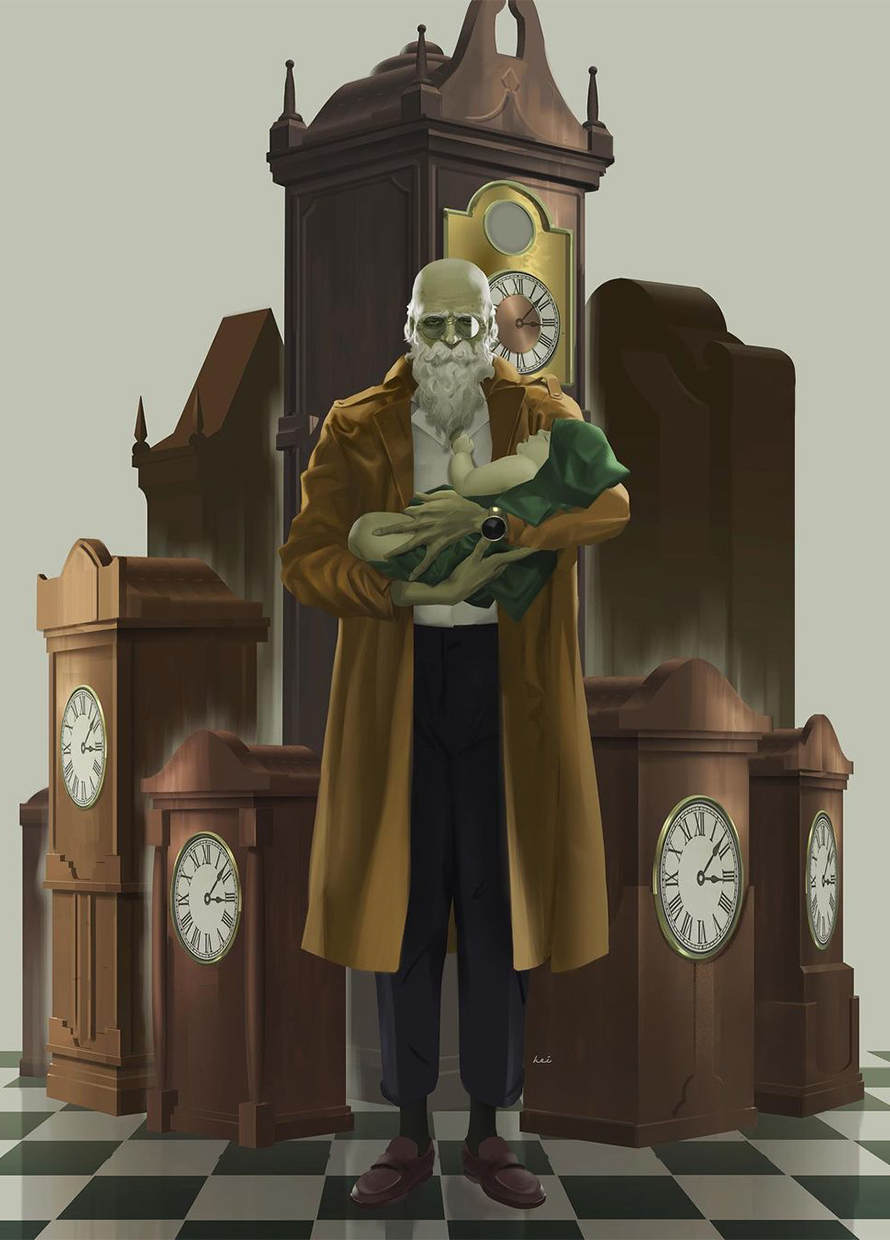 It was when he was working with Malaysian comic artist Cross that the pair decided to pitch Horologist to the Malaysian Digital Economic Corporation (MDEC) in 2021, and ultimately won the grant to fund the production. 
Lee did not waste any time and was soon sending the short film to festivals worldwide in 2022. It was a year of waiting and bated breath until the love call from the Cannes Film Festival came. 
Lee was going to premiere his short film at his debut appearance on the Croissete in the Cannes Short Film Corner—and it wasn't just stopping there. After creating a buzz for representing the Malaysian film industry at the prestigious mother of film festivals, Lee soon did it again at the San Diego Comic-Con (SDCC) this summer. Winning Best Animation for Horologist, this marked the first time a Malaysian artist received the honour.
Ahead, we speak to Lee on his inspiring journey from YouTuber to filmmaker, his experience at Cannes and SDCC, and what's next for the storyteller.
First of all, a huge congratulations on your big wins this year, from premiering at Cannes to winning at the SDCC! Please share with us how you and the team are feeling!
Thank you for the wishes, it's been surreal and I feel validated. It's been a tough journey and I know it's only going to get tougher but I'm happy to know we've at least hit this milestone. 
Horologist is making waves in the short film circuits —why do you think so many people resonate with it?
Good films tackle a social issue without preaching it and I believe Horologist found that balance whereby it engages, entertains and leaves you thinking in the end.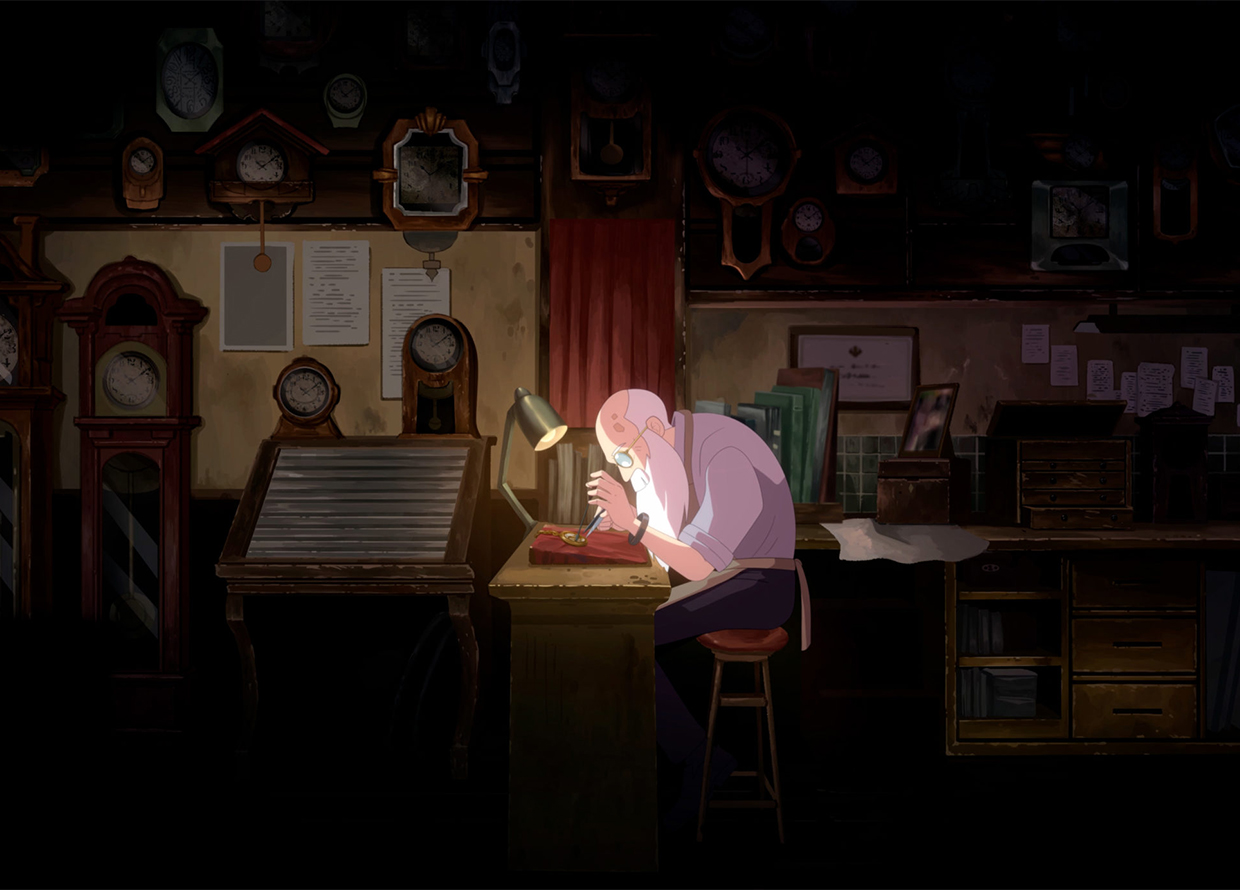 We understand that you drew inspiration for Horologist from your own experience as a cancer survivor. What themes did you feel were important for you to explore and convey?
Knowing we can't have our own child made us dive into the adoption process only to realise how hard it is to adopt. It also opened our eyes to how many children get abandoned every day around the world. I took this element and gave it a twist. 
Horologist also started out as a manga but you decided to turn it into a short film. What made you make that decision?
I made a manga because I'm a self-declared 'closet otaku', obsessed with Japanese pop culture! I've dreamt about making my own anime one day and the grant we won from MDEC gave me my first opportunity to attempt that. While it's not perfect, it's a very good first step into the world I've dreamt of since I was a kid. 
Fun fact: I read manga to sleep till today! 
View this post on Instagram
You've been in the industry for more than a decade. What are three lessons you've learned along the way that you can impart to aspiring filmmakers?
When you start out, put yourself in projects even as a volunteer. Learn, absorb and be open to criticism. Learn to differentiate constructive feedback versus hate comments.
Don't react, take it in, go back home, sleep on it, reflect and be the harshest judge towards your own creations.
Ultimately, take action, create and fail. I saw a good quote recently: "Ideas are only hallucinations if you don't create."  
How has your storytelling evolved over the years?
Having been drawn to strong concepts and plot twists in the beginning, I learned the importance of having a film carry a social issue as it's a vital part of this art form to make people care for characters. It could be just about one person, living their daily mundane life, and if captured well, I can still appreciate the film. While my storytelling has evolved, there wasn't a script which I wrote and felt like it was a waste of time. There is always something to learn from every creation—even the comedic YouTube videos.
View this post on Instagram
Describe what your creative process is like.
It happens in many ways especially if it's a passion project. It could be a concept, a character, a scene, a moment or even a tech gadget. I would 'vomit' out what I can and leave it till more comes about. And I'll let it simmer in my mind. The saying "you're writing even when you're not writing" rings true; you're not always productive when you sit in front of your computer or typewriter. You need to be out and about doing things and sometimes not doing anything at all. But when it's time to write and complete a script, turn off the internet, and your phone, and focus.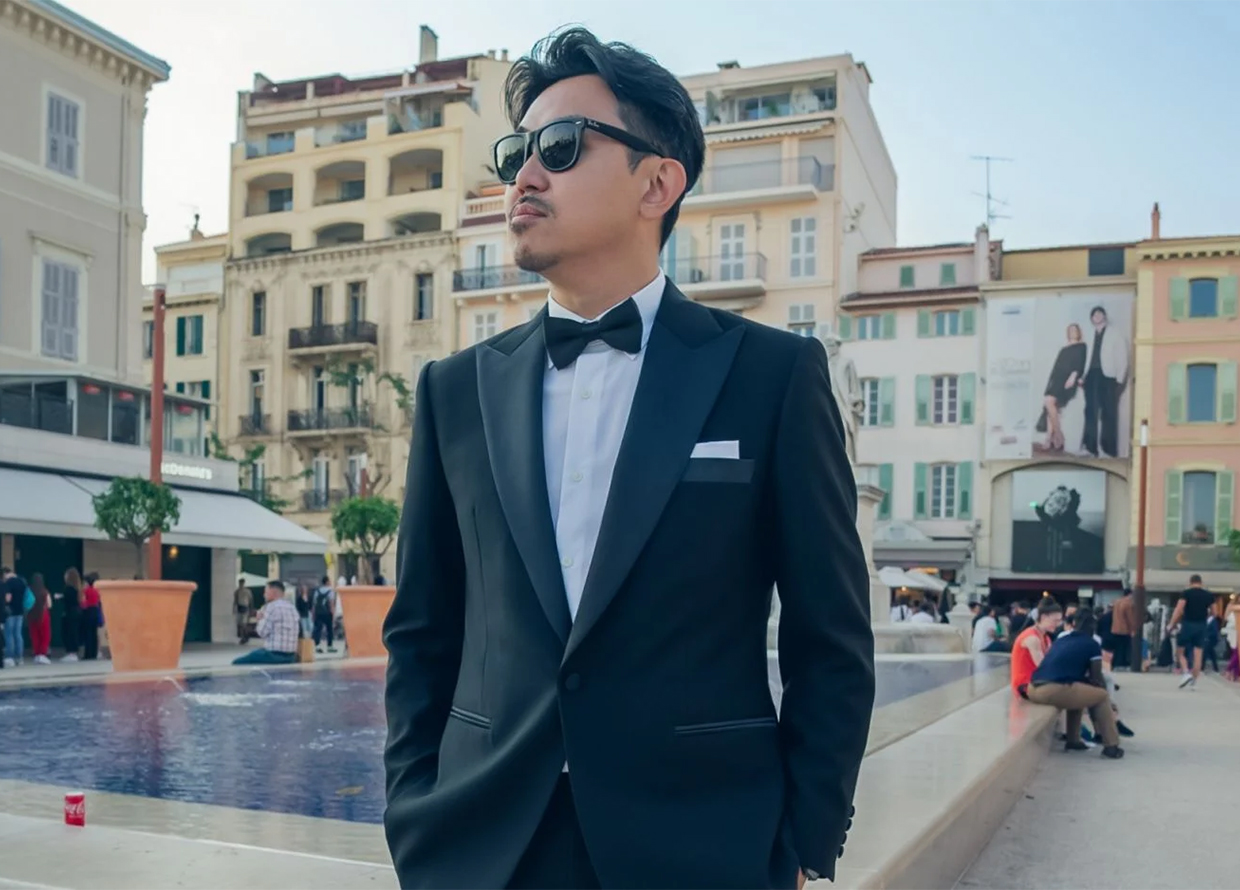 With you finding recognition internationally, we can't help but ask about Malaysia's 'brain drain' problem when it comes to creative talent. How do you think our local government can help in supporting the industry's filmmakers and storytellers?  
It's very Malaysian to recognise works that 'made it' out of Malaysia. It's a sad fact but I guess it's up to creators to continuously push to eventually change the stereotype. Honestly, for the past 12 years running Grim Film, this is the first time I've gotten a government grant to produce something I love. While it hasn't always been easy, having met very kind individuals from both MDEC and FINAS, it's good to know that there are good people in there who are trying their best to change the way things are done. And hopefully, we will see even more support for creators who've paid their dues. 
View this post on Instagram
Do you have any interesting stories to share from your time at the Cannes Film Festival and San Diego Comic-Con?
Cannes was actually my first physical film festival. Being there was eye-opening, and while the environment was 'cold', there was also so much to absorb. I watched two to three films per day for 15 days, not knowing what I was walking into, only knowing they were selected for Cannes assured me that I had something to learn from each of them. It was tiring at first to sit through heavy films back-to-back but at the end of it, I found myself missing watching good films every day.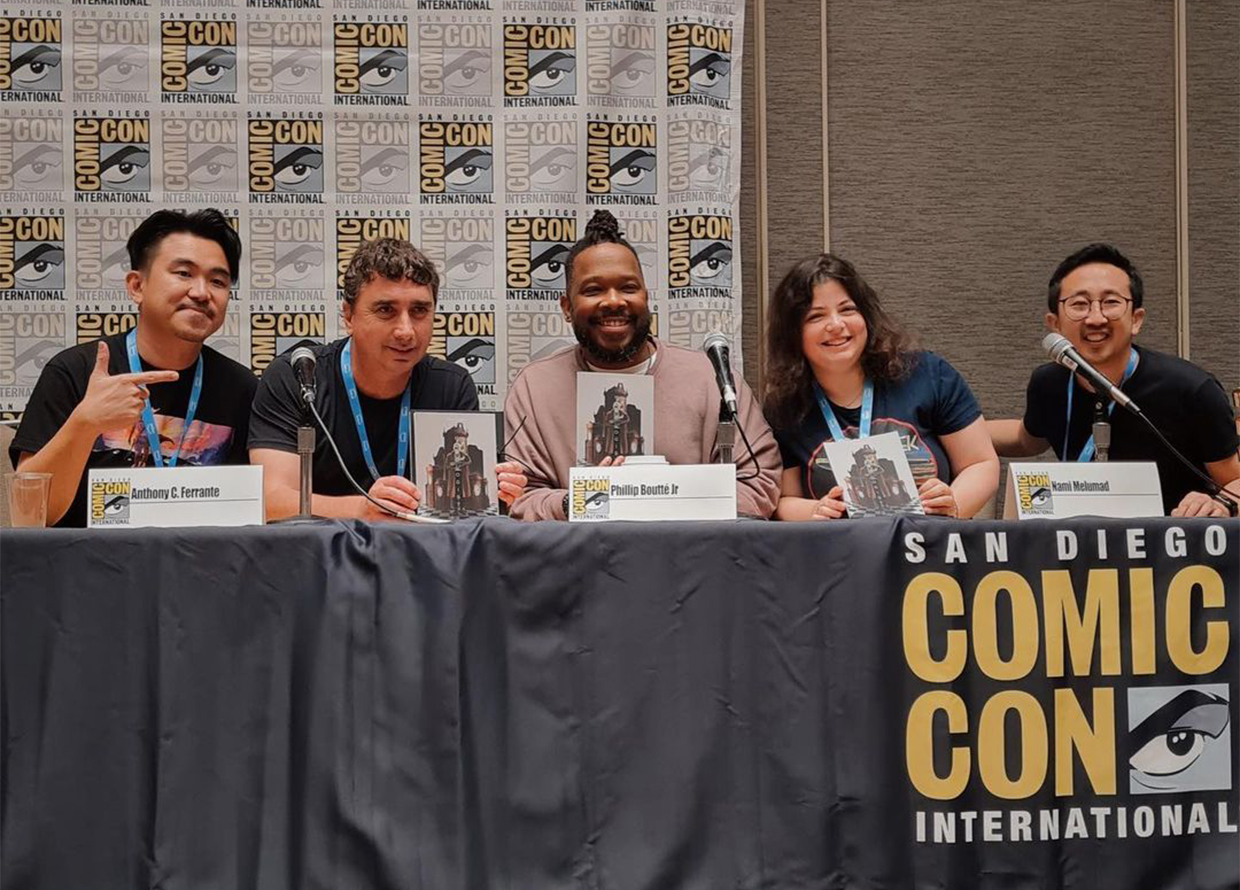 SDCC was very different. There were constant panels going on so you could walk into rooms and just learn from industry professionals the whole day, there was also a 'Portfolio Review' section whereby any aspiring artists or writers could rock up to established distributors for feedback or get signed right there which was amazing. I brought Horologist to some of them and it was more validating when they enjoyed the book and said it's good enough to publish, but they only do long formats. So I'll be back for sure! 
What's next for Jared Lee and Grim Film? Are there any projects you're working on now that we can look forward to?
It has been back-to-back since I returned from SDCC. I know that now is the best time to knock on all the relevant doors while people are interested to hear me out. I've been meeting different parties to either come on board as a partner, investor, or distributor. I'm currently bringing three IPs around to shop for a feature film, series or animated long form. We are also in the midst of developing full scripts with long-form comics.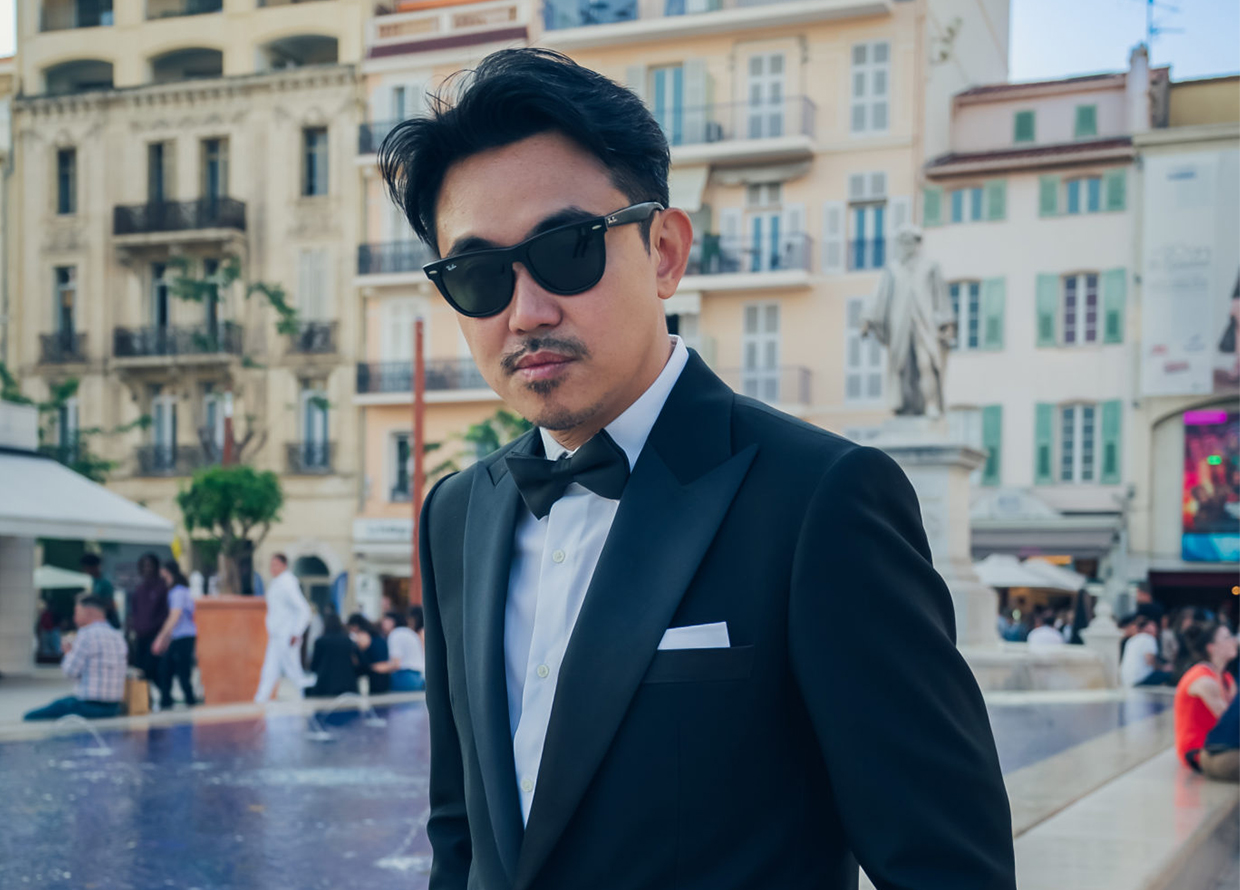 Please share where Malaysians can continue to support your work!
You can follow me on Instagram (where I'm most active) for updates on our journey! Any support counts as the journey from here on is harder than the past 12 years. For those who've been following me since the early days, thank you for sticking around!
To discover more Malaysian artists, head here.
| | |
| --- | --- |
| SHARE THE STORY | |
| Explore More | |