Film, TV + Theatre
9 Iconic movie roles played by Oscar-winner Michelle Yeoh
Deserving of all the awards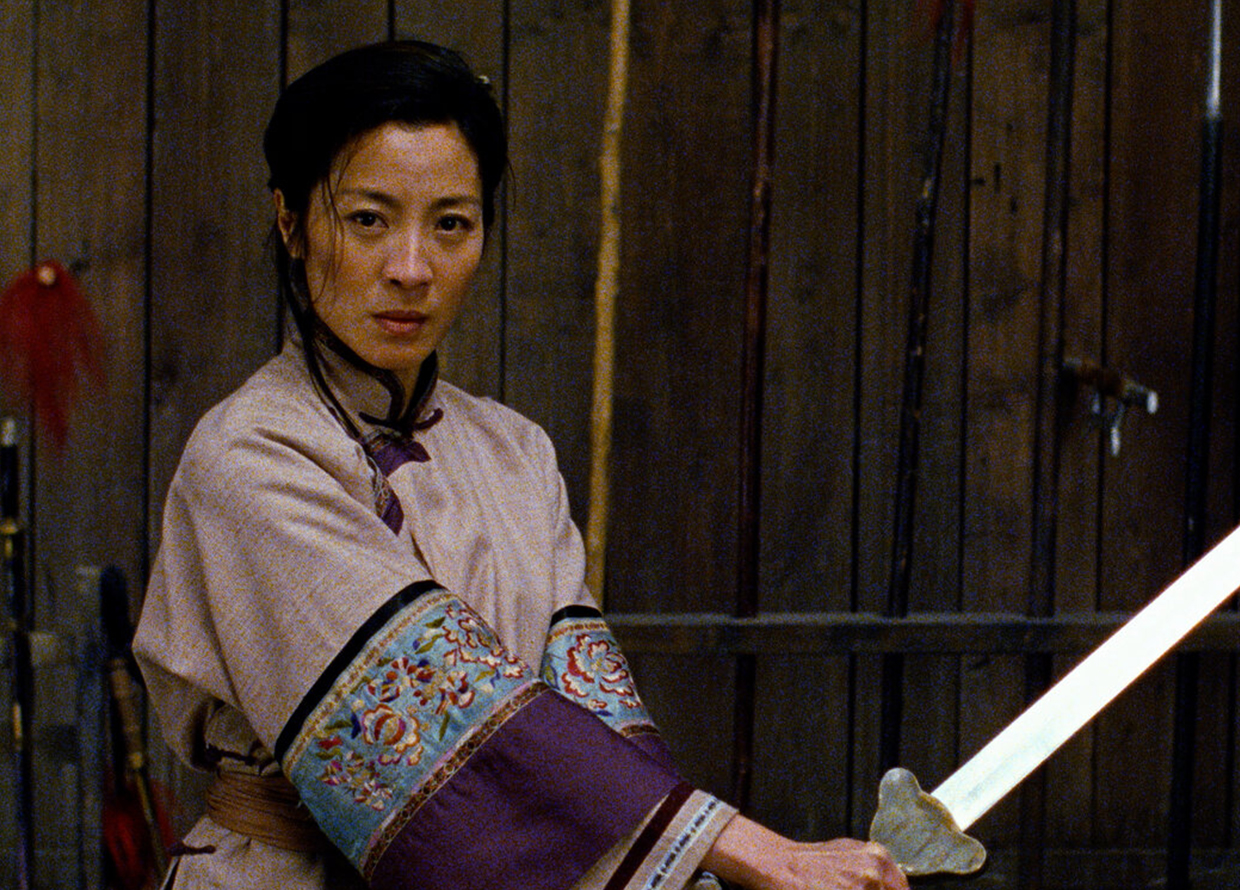 On 13 March 2023, our very own Tan Sri Michelle Yeoh made history as the first Asian actress in 90 years to win the prestigious Best Actress award at the 2023 Oscars! Everyone in Malaysia knows her name but the legendary actress, whose career spans four decades, saw a renaissance in the past five years due to several pivotal roles. In saying that, it's our totally unbiased opinion that all of Yeoh's acting roles are deserving of recognition (give her all the awards!). 
In light of her big win, here are nine of Michelle Yeoh's iconic movie roles that prove the actress' golden statuette was long overdue.
Yes, Madam! (1985)
An oldie but a goodie. In one of the actress's early works, Yeoh stars as a relentless senior police officer Ng hell-bent on serving justice on all who break the law. She partners with Carrie Morris (Cynthia Rothrock) from Scotland Yard to investigate a murder linked to a missing microfilm. Yeoh serves some serious badassery that the film essentially starts a whole wave of the 'girls with guns' subgenre in Hong Kong cinema. For her performance, Yeoh received a nomination at the 1986 Hong Kong Film Awards for Best New Performer. 
Police Story 3: Supercop (1992)
Starring alongside Jackie Chan in an action-packed film is no easy feat, but if there's anyone who could hold their own ground next to him, it's Michelle Yeoh. She stars as Interpol agent Yang Chien Hua who teams up with detective Chan Ka Kui (Chan) to bust a drug smuggling ring. From dangling off the side of a speeding van to riding a motorbike off a cliff onto a moving train, Yeoh proved and cemented herself to be a formidable action star in the world of cinema. In fact, Quentin Tarantino heralded the film as one of his favourites, claiming that it features the "greatest stunts ever filmed in any movie ever." That's Yeoh for you.
Tomorrow Never Dies (1997)
While Yeoh was mostly known as a Hong Kong star at this point, it was Tomorrow Never Dies that introduced her to Western audiences. Portraying the first Chinese Bond Girl, Yeoh's Colonel Lin was equal parts beautiful and badass as she worked with the legendary 007 agent to take down a media mogul who plans on starting the next World War. Despite the long James Bond legacy and slew of Bond Girls that followed, Yeoh's character is touted as one of the franchise's best. What can we say? It's the Michelle Yeoh Effect.
The Soong Sisters (1997)
In the same year, Yeoh starred alongside Hong Kong icons Maggie Cheung and Vivian Wu in the historical film based on the lives of the Soong sisters from 1911 to 1949. The film follows a trio of sisters who marry powerful and prominent men and how they shaped China's history through their sacrifices. Yeoh lends her wisdom and grace as the eldest sister, Soong Ai-ling. The film is known for its exceptional cinematography and triumphed at the 1998 Hong Kong Film Awards, collecting seven awards. While Yeoh didn't win her nomination for Best Supporting Actress, her career trajectory would only soar further from here on.
Crouching Tiger, Hidden Dragon (2000)
An iconic movie in its own right, this Ang-Lee-directed feature once again brought her international acclaim and a legion of fans. To bring the Chinese fable to life, Yeoh showed impressive range as Yu Shu Lien, an impressive swords fighter and woman in a bittersweet love story of missed timing and unfortunate circumstances. In this film, she was also able to show off her diverse skills in wirework for Wuxia fight scenes, sword-fighting and hand-to-hand combat.
Memoirs of a Geisha (2005)
Reuniting with Zhang Ziyi, Yeoh plays Mameha in Memoirs of a Geisha who is tasked with mentoring and training a young geisha, Sayuri. Despite the film receiving mixed reviews, Yeoh's maternal grace and elegance really shone here and her performance helped catapult her further into the Hollywood scene.
The Lady (2011)
Putting her swords and fists down, Yeoh took on a very different role for The Lady, starring as Nobel Peace Prize laureate Aung San Suu Kyi in this biopic. The film tells the story of Suu Kyi's role in leading Myanmar's democratic movement while the nation is under military rule. In order to portray her, Yeoh studied over 200 hours of videos of Suu Kyi and even learned Burmese. While Yeoh confessed it was incredibly intimidating, the actress rose to the occasion and The Lady is definitely one of Yeoh's career-defining roles as she put on one of her most profound performances to date.
Crazy Rich Asians (2018)
By now, everyone surely doesn't need an introduction to this film. While Crazy Rich Asians primarily tells the love story between Rachel Chu and Nick Young, Michelle Yeoh as Eleanor Young was definitely the scene stealer. Her presence in the film demanded all of your attention, even as she tells you that you'll never be good enough. Not just to be seen as a typical tiger mom, Yeoh imbued the character with enough complexity and vulnerability to make her memorable.
Everything Everywhere All at Once (2022)
The pinnacle of them all is, of course, her performance as Evelyn Wang in Everything Everywhere All at Once. All of her martial arts skills and acting prowess honed over the last four decades seemed to lead her to this one role. In fact, Yeoh shared "I guess my 40 years of experience was like a long rehearsal for this movie." Culminating in a masterful show of action sequences and heart-rending performances, EEAAO follows Evelyn Wang as she traverses the multiverse to save the world and repair her estranged relationship with her daughter. The mind-tripping box-office hit received rave reviews from critics and fans, scoring 95 per cent on Rotten Tomatoes. The film itself was an awards magnet, winning seven Oscars, including Yeoh's Best Actress statuette!  
For more film and TV reads, head here.
| | |
| --- | --- |
| SHARE THE STORY | |
| Explore More | |