Film, TV + Theatre
Under 30 minutes: 7 Short but satisfying Korean web dramas to squeeze into your day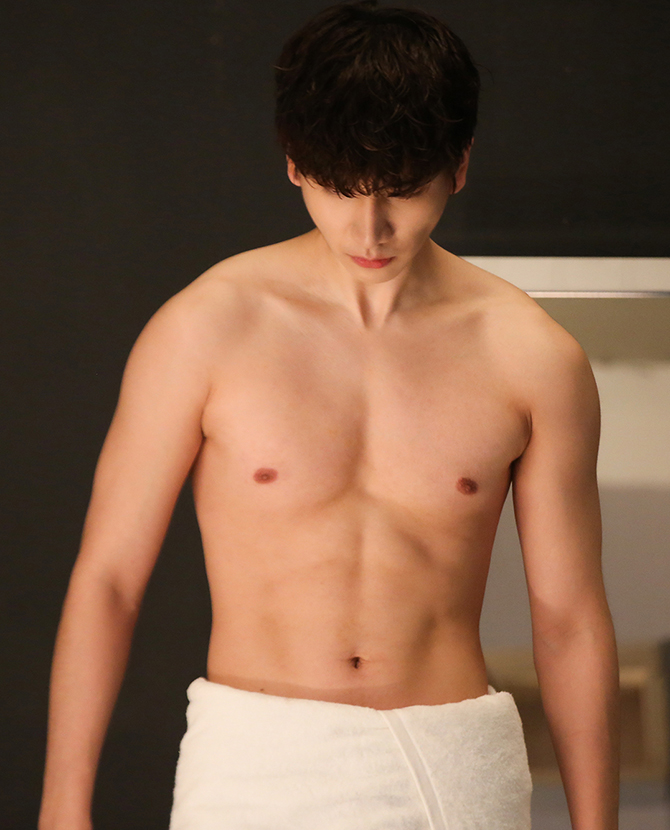 At home, during your lunch break, on a chair, in bed or the backseat of a car—ahem, by that, we mean places where you can watch Korean web dramas. Usually clocking in at under 30 minutes per episode, they're just the thing for a quick break to relax and recharge.
What these dramas don't have in time, they make up for in compelling storytelling, gorgeous settings, catchy soundtracks and relatable characters. Storylines tend to be more contemporary, too. Unbounded by some of the restrictions of traditional broadcasting companies, Korean web dramas have a little extra leeway in fleshing out taboo or trending topics.
Here, we've rounded up seven Korean web dramas about pursuing dreams, succeeding at work, finding and keeping love, as well as friendship. You can watch them right now, without any subscription and with subtitles. Enjoy!
---
Gaduri Restaurant
Episodes: 12
Ga Doo Ri is the charismatic owner of a raw fish restaurant who moonlights as a dating expert, giving advice through tarot card readings. She finds herself at odds with Cha Woo Bin, the mysterious guy who moves in next door and does what he pleases without a second thought. Their fierce yet (eventually) sweet romance is at the heart of this whimsical series.
Love Playlist
Episodes: 8
Love Playlist is one of the most well-known Korean web dramas for its relatable storylines, lovable characters, gorgeous aesthetics and memorable tunes. Over four seasons (it's that popular!), follow the joys and sorrows of a group of undergraduates navigating friendship, love and sex adulting.
One Fine Week
Episodes: 10
If you could step into the life of anyone, who would you pick? Daeun, a university student and café part-timer, swaps places for seven whirlwind days with idol singer Byul, who looks just like her. While taking on each other's identity, they find love in unexpected places. There's also a Season 2, set one year after Season 1!
The Mermaid Prince
Episodes: 6
The Mermaid Prince's ocean views are as dreamy as the cast. The setting: Coastal Gangwon Province, where Hye Ri chances upon Woo Hyuk—the hunky Moonbin of idol group Astro—a mysterious proprietor of a guest house. She falls for his body personality and decides to name him "the mermaid prince". If you like this, watch the prequel: The Mermaid Prince: The Beginning.
Wish Woosh
Episodes: 10
Sun Ah and Tae Woo are colleagues with a secret: They're dating! To maintain some semblance of professionalism and keep their jobs, they've got to pretend it isn't so. Working at the same office is Do Woo, who has a crush on Kwak Woong and decides to pursue him. Let's just say office romances aren't easy—but do make good fodder for entertainment, enough to have a second season with a different cast.
Flower Ever After
Episodes: 10
This is one of the few web dramas to feature characters in their early 30s. After dating for a year, Yoo Hyun Soo and Gong Ji Hyo's relationship is tested by the appearance of someone new. The other couple, in their mid-twenties, must decide if they're ready to take the next step after dating for seven years. Flower Ever After is the first in a series of three shows, followed by The Best Ending and Ending Again, tackling marriage.
W.H.Y
Episodes: 10
It's frustrating to be broken up with out of the blue, without any explanation. Fortunately for Yeon Woo, his two best friends drag him along on a trip to Jeju Island to take his mind off the heartbreak. There, they meet a romance novel enthusiast who offers to help Yeon Woo understand the reason for the breakup. What happens next is a journey of connection and healing.
Did we pique your interest? Which Korean web dramas do you want to watch?
For more K-drama suggestion, head over here.