Culture
5 Books by Malaysian Muslim authors to read this Raya season
Raya reads
FEATURED IMAGES: @nerdytalksbookblog / Instagram | @ns510reads / Instagram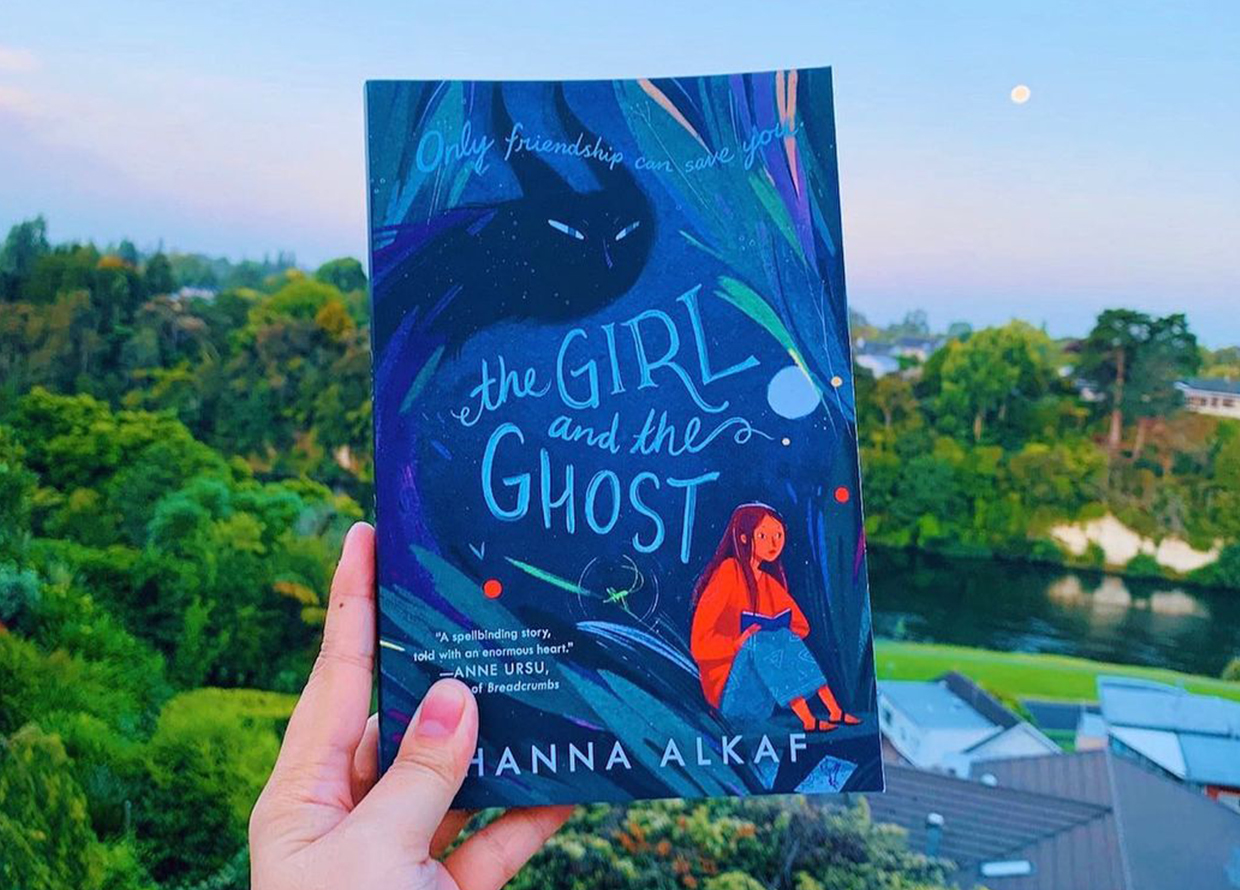 Apart from fasting, Ramadan is also a period of reflection and deep introspection. As the holy month begins tomorrow, Muslims can consider reading to get into a reflective mood this season. Ahead, we've gleaned five local Muslim authors to support and read in preparation for Eid this year that will no doubt keep you entertained and inspired. 
The Girl and the Ghost by Hanna Alkaf
View this post on Instagram
In the world of local young adult fiction, Hanna Alkaf is the current reigning voice. Her debut novel in 2019 titled The Weight of Our Sky is set against the backdrop of the 13 May 1969 riots in Malaysia and tackled heavy topics such as mental illness, racism and school bullying. Her novel gained critical and literary acclaim, and earned her the Freeman Book Award, becoming the first Malaysian to do so. The Girl and the Ghost was Alkaf's middle-grade debut in 2020, although it's a book that all ages can still enjoy as it deals with universal themes of love, grief and friendship. The story brings to life a creature from a Malaysian folktale called a pelesit. Similar to a witch, the pelesit is a powerful demon that is ultimately bound to obey its master. When Suraya is gifted her own pelesit from her witch grandmother, she's elated. But pelesits also have a dark side which Suraya will soon come to find out can be dangerous and all-consuming. Follow Suraya on her journey to discovering the power of love and standing up for what's right.
Purchase the book here.
An Ocean of Grey by Kamalia Hasni
View this post on Instagram
Published by Meraki Press in 2018, An Ocean of Grey is a collection of poetry and prose that explores the pain and aftermath of a love that ended too soon. Dealing with the hurt of a breakup can be difficult to express but Hasni took to pen and paper to mend her broken heart and the result was a tender poetry collection that reads like someone's personal diary. Further, the anthology is embellished with beautiful illustrations drawn by the author's friends and even has song titles after each poem that you can listen to for the full experience. Witness Hasni's journey in love as she goes from heartbreak, and healing to self-love in An Ocean of Grey.
Purchase the book here.
Soulless: Inspector Mislan and the Faceless Girl by Rozlan Mohd Noor
View this post on Instagram
True crime junkies, this one's for you! If you're looking for an addictive and suspenseful page-turner to kill time before you buka puasa, Rozlan Mohd Noor's fourth crime novel in his popular Inspector Mislan series is your answer. Noor lends his own expertise and knowledge as a criminal investigator for the Royal Malaysia Police and a court prosecutor for 11 years. Inspector Mislan Latif returns to solve another mystery after a young woman is found grisly murdered and her features erased beyond recognition. As Mislan investigates further, he discovers a sinister network and people who would stop at nothing to keep their secret. 
Purchase the book here.
A Strange and Wicked Magic by Zack Shah
View this post on Instagram
Here's another heart-rending poetry collection, this time from a male author named Zack Shah. He's a newcomer in the Malaysian literary scene, making his debut with More Than Words in 2019 which went on the best-selling list for several months in local bookstores. His latest collection, A Strange and Wicked Magic, is the dark and familiar second volume of poetry and prose that delves into the nature of love and its complex duality. Filled with Shah's reflections on the chaos and beauty that is love, A Strange and Wicked Magic is a bittersweet read for "the lovelorn, the lonely, and the lost."
Purchase the book here.
My Lovely Skull and Other Skeletons by Tunku Halim
View this post on Instagram
For something spooky, look no place else than Tunku Halim. One of the most established Malaysian authors on this list, Halim has been writing many horror short stories and novels for over two decades. After all, his debut novel Dark Demon Rising was nominated for the 1999 International IMPAC Dublin Literary Award and his second novel Vermillion Eye is part of The National University of Singapore's Language and Literature curriculum. His 2014 anthology Horror Stories was also the best-selling English fiction book in Malaysia at one point. Touted as the Stephen King of Asia (he has a love-hate relationship with this nickname), Halim's latest gothic offering is 2023's My Lovely Skull and Other Skeletons which tells horrific tales of human depravity and toe-curling creatures. This is one page-turner that will keep you up at night and have you looking under your bed.
Purchase the book here.
For more book recommendations, head here.
| | |
| --- | --- |
| SHARE THE STORY | |
| Explore More | |