Music
Everything to know about Blackpink's comeback and world tour (so far)
The wait is over!
PHOTO: YG ENTERTAINMENT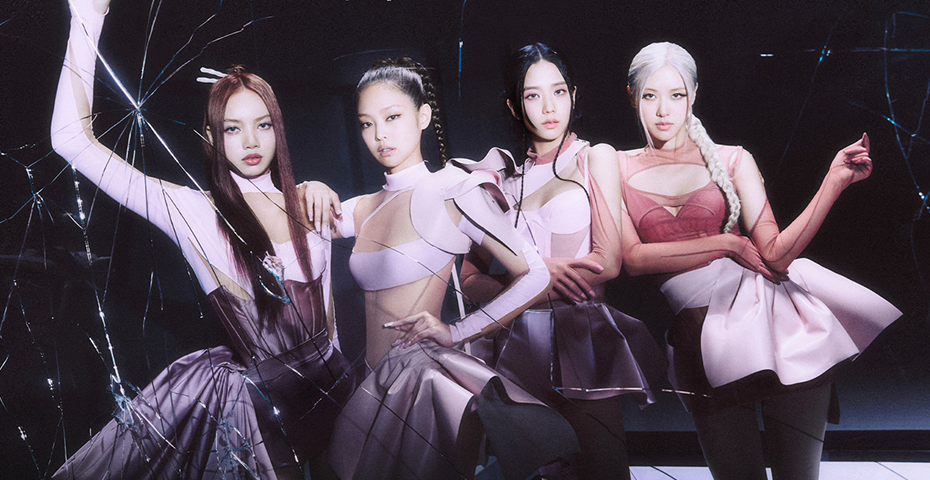 Being a Blink can be hard when you only see your faves once in a blue moon—the worldwide K-pop megastars (comprising of Jisoo, Rosé, Jennie and Lisa) had their last comeback one year and 10 months ago with Lovesick Girls (we're not counting…) and that is a long time for an active group. But it seems like YG Entertainment has heard the fans' cries and protests for more Blackpink music and we now have not only a much anticipated August comeback confirmed, but "the largest-ever world tour for a K-Pop girl group", the entertainment company said in a press release.
Blinks, you have waited patiently in this drought and now, you can rejoice! Below, we fill you in on all the information and rumours surrounding Blackpink's impending comeback, future projects (yes, there will be more!) and world tour so far so you can get up to speed.
The 'Born Pink' Project scheduling revealed
#BLACKPINK 'BORN PINK' ANNOUNCEMENT TRAILERYouTube: https://t.co/j7DMnj0Gr9 NOW: https://t.co/QuLYFIMJaX #블랙핑크 #BORNPINK #ANNOUNCEMENT #TRAILER #YG pic.twitter.com/AZs8jHSvjV

— YG FAMILY (@ygent_official) July 31, 2022
YG Entertainment dropped the announcement trailer titled 'Born Pink' on their social media—and the Internet exploded. With an addictive dance beat in the background, the video revealed details on scheduling: a pre-release single in August, a sophomore album release in September, and a world tour starting in October, effectively kickstarting the comeback machine into gear.
We have a name for the pre-single!
#BLACKPINK Pre-Release Single 'Pink Venom' Release PosterPre-Release Single 'Pink Venom'2022.08.19 12AM (EST) & 1PM (KST)"Pink Venom" is available for Pre-Save now!https://t.co/noVWZ4dZWd #블랙핑크 #PreReleaseSingle #PinkVenom #20220819_12amEST #20220819_1pmKST #YG pic.twitter.com/N5I77zaskz

— YG FAMILY (@ygent_official) August 7, 2022
After a long week of anticipation, Blinks finally knew the title of the song they would be screaming 'Song of the Year'. On August 7, YG Entertainment released the poster for 'Pink Venom' which revisits the snake tooth motif shown earlier in the 'Born Pink' announcement trailer. According to YG, the title describes the foursome's beautiful yet lethal charm. 'Pink Venom' is scheduled to drop on August 19 at 1pm (KST) and 12pm (MYT).
On August 9, YG released another teaser poster for the single, this time using their signature pink shade against a silvery-grey backdrop.
#BLACKPINK 2nd Album 'BORN PINK' Teaser Poster2nd Album 'BORN PINK'2022.09.16#블랙핑크 #2ndAlbum #BORNPINK #TeaserPoster #20220916 #ComingSoon #YG pic.twitter.com/40z1WGHlcH

— YG FAMILY (@ygent_official) August 9, 2022
'Born Pink' world tour dates
#BLACKPINK WORLD TOUR [BORN PINK] SCHEDULE ANNOUNCEMENTOfficial world tour websitehttps://t.co/uYjzvLQ5CH #블랙핑크 #WORLDTOUR #BORNPINK #SCHEDULE #ANNOUNCEMENT #YG pic.twitter.com/wmZhEVR4WE

— YG FAMILY (@ygent_official) August 8, 2022
On Blackpink's 6th anniversary, YG revealed the worldwide setlist for 'Born Pink' which features an extensive list of countries and yes, Malaysia is one of them! The group will begin their tour in South Korea on October 15, before embarking on their US tour on October 25, and finishing off the year by making their way through Europe.
In 2023, Blackpink will kickstart their world tour once again beginning with Southeast Asia—Kuala Lumpur is on schedule for March 4, 2023 (mark your calendars!). With 27 cities on the list and more to come, YG is certainly keeping their promise of having a beefed-up world tour. There is still no information on tickets, but watch this space for updates!
Blackpink oozes dangerous charm in title posters and teaser videos
Fans finally got their first look of the members in 'Pink Venom' and the aesthetics, of course, did not fail. The title posters featured the members in black and pink shades in a broken glass cage. But what got Blinks really screaming and crying was Lisa, who was notably missing her iconic bangs. Instead, the Thai rapper was seen in a long middle-parted fringe which gave Blinks a rare glimpse of the member's forehead (she always had bangs in every comeback citing her forehead as an insecurity).
On August 14, YG released an #OT4 group teaser which gave further glimpses into the music video set and styling. Blinks have been eagerly awaiting the 'Pink Venom' music video as YG has stated that it will be their most expensive music video yet.
Rumours about the 'Born Pink' album
While there is still no information about the album or the tracklist, YG has revealed some information that left fans buzzing about what to expect. 'Born Pink' portrays the quartet's "confidence and self-esteem for being born different", and the entertainment company promises fans an album "full of music that lives up to the reputation of the group and their unrivalled presence". With Teddy being their long-time producer with hits such as 'How You Like That' and 'Kill This Love', it's safe to say that 'Pink Venom' will also feature his and Blackpink's signature style.
In an interview with Good Morning America back in July, Ryan Tedder—acclaimed producer and main vocalist of One Republic—teased about working with Blackpink on the album. "I think one or two of my songs have made the album," he said. "From what I've been told, and the stuff that I did with them, I can just say is very true to their sound."
In the meantime, Blinks can pre-order the album and a limited-edition Vinyl LP on the Blackpink official website now. Their sophomore effort will drop September 16.
This article will be updated as and when new information is released.
For more K-pop reads, click here.
| | |
| --- | --- |
| SHARE THE STORY | |
| Explore More | |