Find out more about Lisa's solo album and music video
What words start with "L"? Right now, what comes to mind is "Lisa", "Lalisa" and "lit"! Put them together and you've basically summed up Blackpink Lisa's solo debut effort, Lalisa. Ahead of its release today (10 September), Lisa's agency, YG Entertainment, revealed that pre-orders for the album had reached 800,000 copies—making her the female K-pop solo artist with the highest pre-orders in history.
Lisa's trailblazing debut has since set more records. Just 90 minutes after the music video's release on YouTube, it's become the fastest debut MV to hit 10 million views.
More records have been set since then. Just 90 minutes after the music video's release on YouTube, it's become the fastest debut MV to hit 10 million views. 'Lalisa' is also the fastest MV by a female artist to surpass 10 million views, a record previously held by Taylor Swift's 'Me'.
Fans are speaking highly of the confident lyrics ("Being the greatest of all time ain't a fantasy"), varied visuals, and dynamic rhythm. Besides the black and pink colour scheme at the start of the video, there's another tribute to Blackpink and Lisa's groupmates in her rap verse:
Lisa's family is loving it too:
Can't stop saying "Lalisa, love me"? Here are fun facts to know about Lisa's solo album and MV:
It's named after her
Lalisa is deeply personal in more ways than one. Lisa actively participated in the entire album-making process, from the point choreography in the chorus of 'Lalisa' to the album's colours. "I chose to use black and gold for the album's cover, given that they are my defining colours," she told the media.
Likewise, she sends home the message that this is her defining song and album by referencing her actual name—Lalisa Manoban—in the title and lyrics. Fun (and fascinating) fact: Her birth name is Pranpriya, but she had it changed to Lalisa (meaning "one who is praised") on the advice of a fortune teller, who foretold that it'd bring Lisa prosperity. Anyone else wants to join us in tracking down this fortune teller for a change in luck?
P/S: In the music video, Lisa rides a metallic pink ATV with a "97" sticker—the year she was born. See if you can spot it!

The music video features 13 outfits and 10 sets
As one of YG's biggest hitmakers, the agency went all out for Lisa's solo debut. In the music video for 'Lalisa', she wears a total of 13 outfits, from various designers, across 10 different set-ups. These showcase her versatility in adapting to different situations—be it riding an ATV in the desert, attending glamorous events in ballgowns, pole dancing, or freestyling in streetwear. She's sweet, she's fierce, she's sultry, she's Lalisa.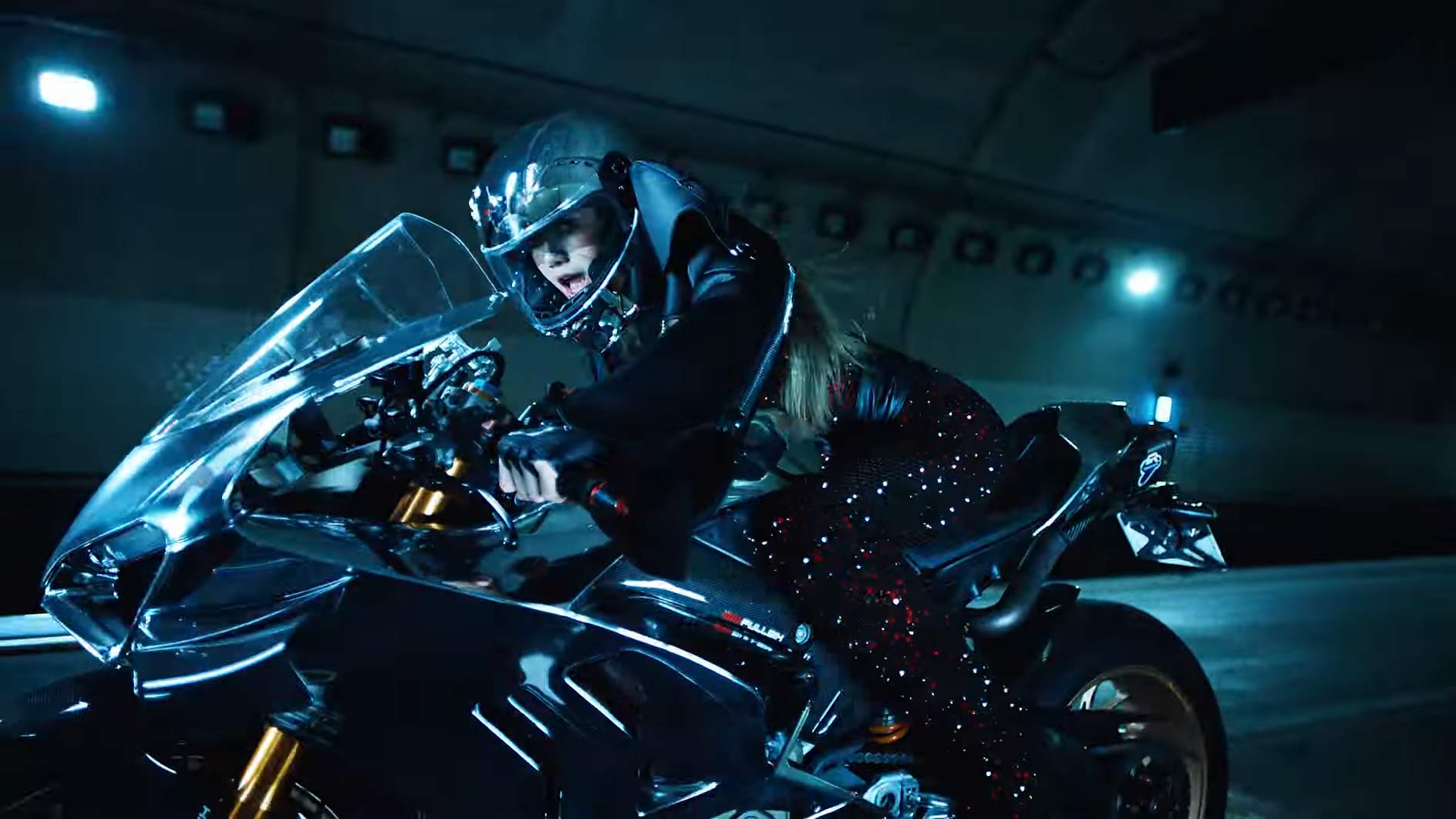 In the scene where Lisa takes a sleek superbike for a spin at night, her ride has been identified as a customised Ducati Panigale V4.

There are many tributes to her Thai heritage
Lisa is Thai. She lived in Thailand till she was 14, before moving to Seoul to pursue her dream of being a singer as YG's first non-Korean trainee. Despite the stigma attached to being non-Korean in K-pop, she's never been shy about proclaiming her ethnicity and often references Thai culture. (Such as introducing a whole new audience to the viral "crab dance" from her home country! )
In a nod to her roots, producer Teddy added a Thai flavour to 'Lalisa'. Visually, she sports a traditional Thai outfit and incorporates traditional Thai dance movements. Her outfit was custom made by Asava Group with elements of the traditional Thai dress such as the breast covering (sa-bai), sarong wrap (zin) and frontal pleats.
It was "delicately woven in metal-treaded ancient patterns" from Lamphun Province, a town in Northern Thailand. The finishing touch: Swarovski crystal embellishments; embroidered by hand and fit for K-pop royalty.
Some have speculated that the set for this part of the music video is inspired by the Prasat Hin Phanom Rung in Buriram, Lisa's hometown.
There are also sets that look like Bangkok's Chinatown, which Lisa enjoys visiting, and the Santorini Park in Hua Hin.

She rides a Ducati in one scene 
Lisa worked alongside famous K-pop choreographers
Known for her mesmerising dance skills, Lisa pulls off various dance styles in the music video with seemingly effortless ease. Her moves were choreographed by three famous names in the industry: Leejung Lee (who's also Rosé's dance teacher); Kiel Tutin (the mastermind behind Blackpink's iconic moves in 'How You Like That'); and Sienna Lalau (who crafted the moves for BTS' 'ON').

She tried a new hairstyle without bangs for the album's promotional pictures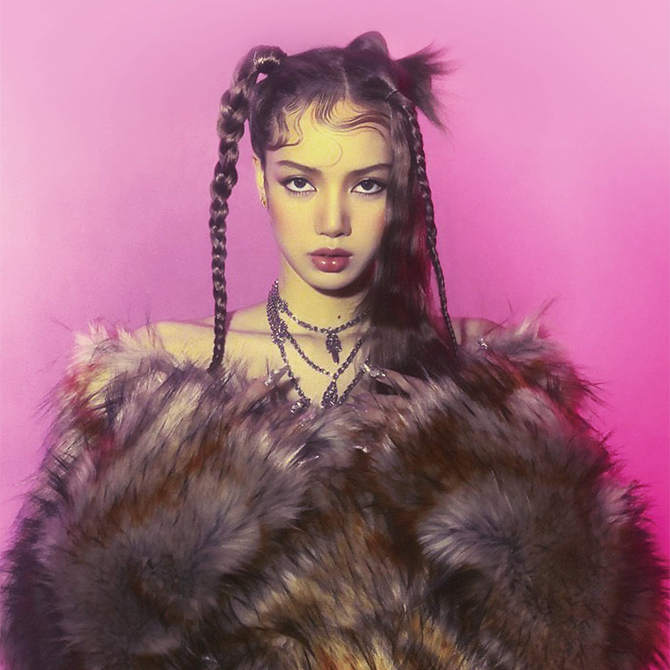 Lisa has a high hairline, which may have given her a complex over the size of her forehead. For context, a small face is considered beautiful in South Korea. However, she's decided to embrace it and reveal a side of her that fans do not normally see.
"I wanted to show a new image, so I took a big risk and went with a hairstyle that didn't include bangs. I don't think fans have ever seen my forehead without bangs before, so it'll be a surprise," she said, ahead of the album's release. 

The other Blackpink members were very supportive
​​Jennie, Rosé and Jisoo came to give Lisa moral support while she was filming 'Lalisa'. They stayed till dawn to keep her company, made sure she ate and gave her feedback. As they say, behind every successful woman—and music video—is a supportive squad!
READ: How to dress like Lisa from Blackpink

Last but not least, if you're inspired to try out Lisa's pole dance sequence, be very careful—and don't be afraid to laugh at yourself (wink):